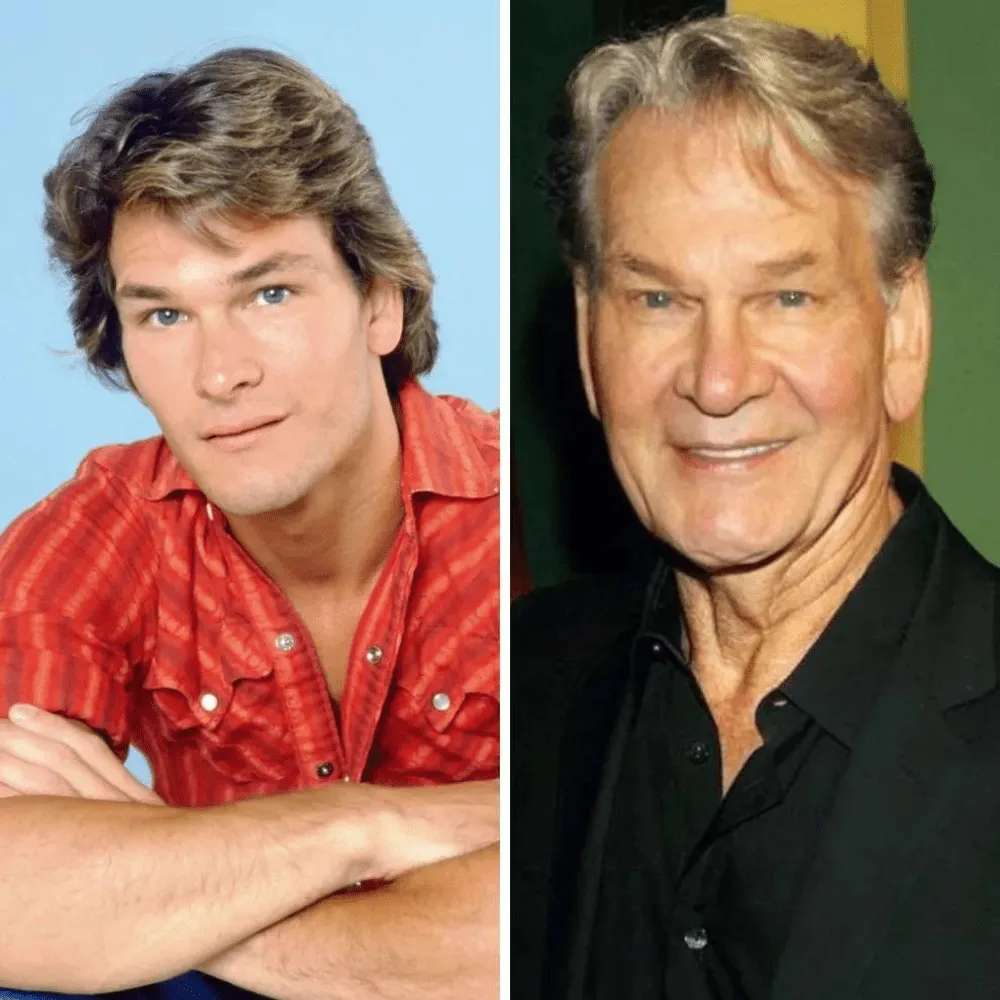 It's truly heart-wrenching to think about some of the world's most skilled artists passing away before they could age gracefully in front of us. Fortunately though, we can now use AI technology to visualize what these beloved departed stars would have looked like had they lived until today. Let's take a look and reminisce together.
River Phoenix
Despite his young age of 23, River Phoenix (who is also the younger sibling of well-known actor Joaquin Phoenix) was able to make a significant impact in the field of acting before his untimely death in 1993. His breakthrough performance in Stand by Me garnered much attention and recognition.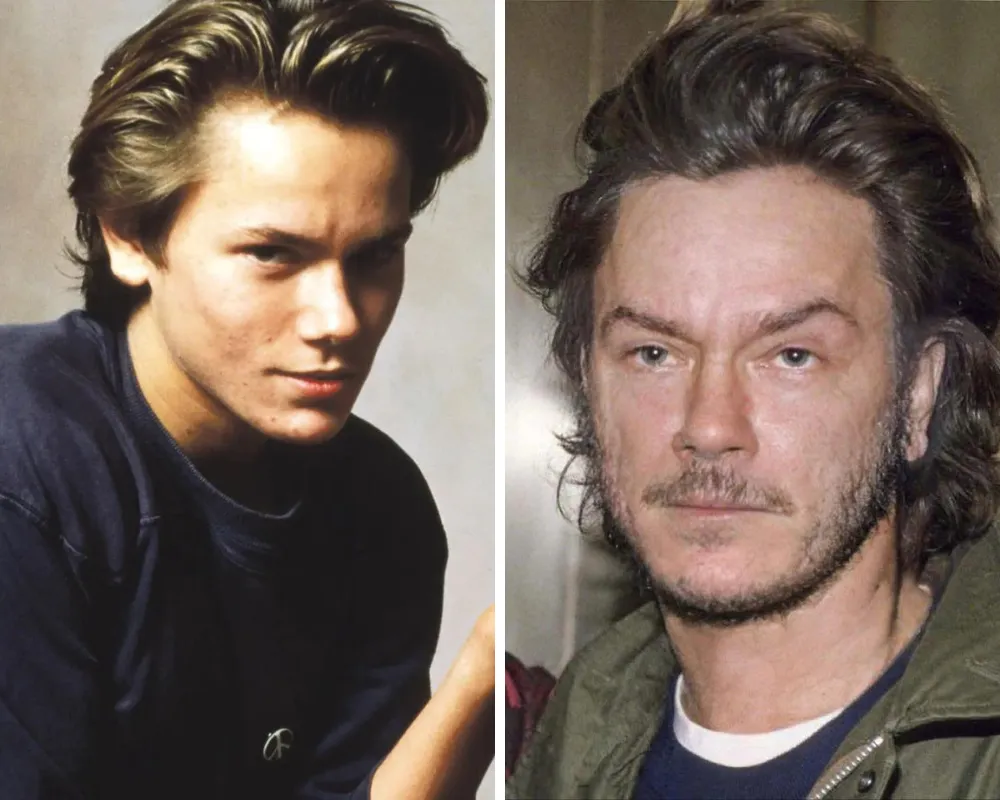 Following that, he rose to prominence in various roles and even received a nomination for an Academy Award in the Best Supporting Actor category. He was also set to appear in Interview With the Vampire alongside other famous actors. Regrettably, he passed away before filming commenced. Christian Slater replaced him and contributed his entire salary to the charities River was passionate about.
James Dean
James Dean transformed the concept of teenage rebellion into an artistic expression, becoming a dominant figure in the 1950s through his impressive talent and stylish appearance. His popular films, Rebel Without a Cause and East of Eden, remain his most notable cinematic works.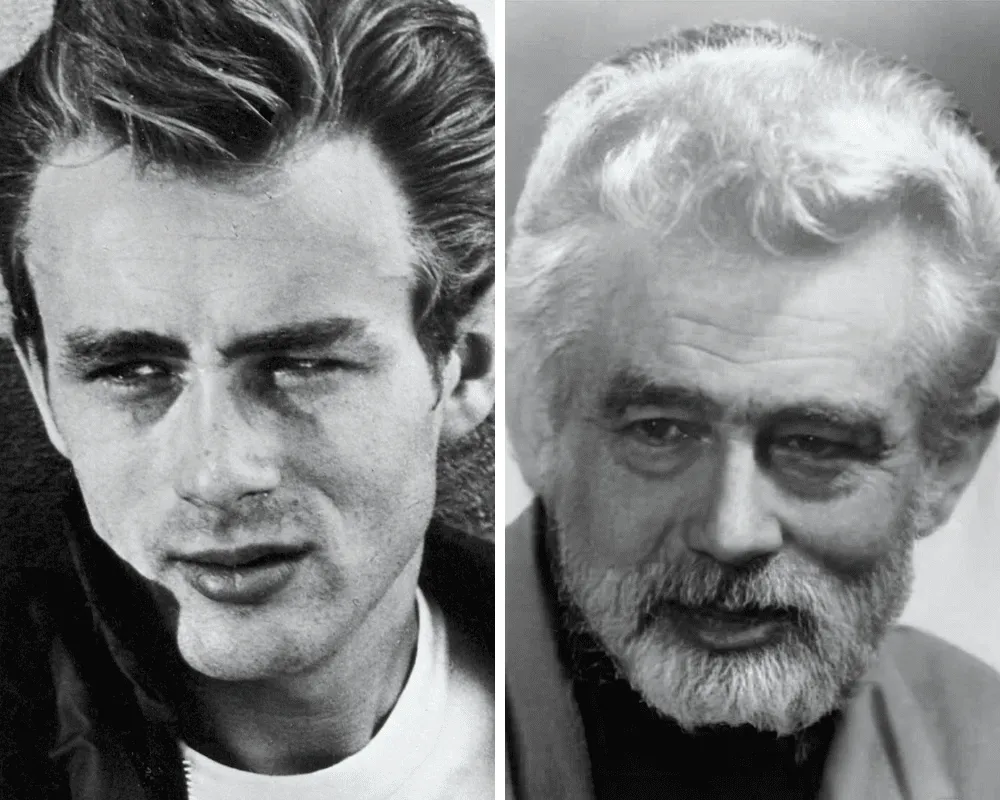 Regrettably, he passed away in a car accident at the young age of 24. However, in recognition of his exceptional talent, he received two Best Actor Academy Award nominations after his death for his performances in East of Eden and Giant.
Selena
Referring to Selena as "One of the greatest Latino artists of all time" falls short in truly describing the immense talent possessed by the "Queen of Tejano music." This Mexican-American musician was a remarkable artist with a promising career, tragically ended by her untimely death.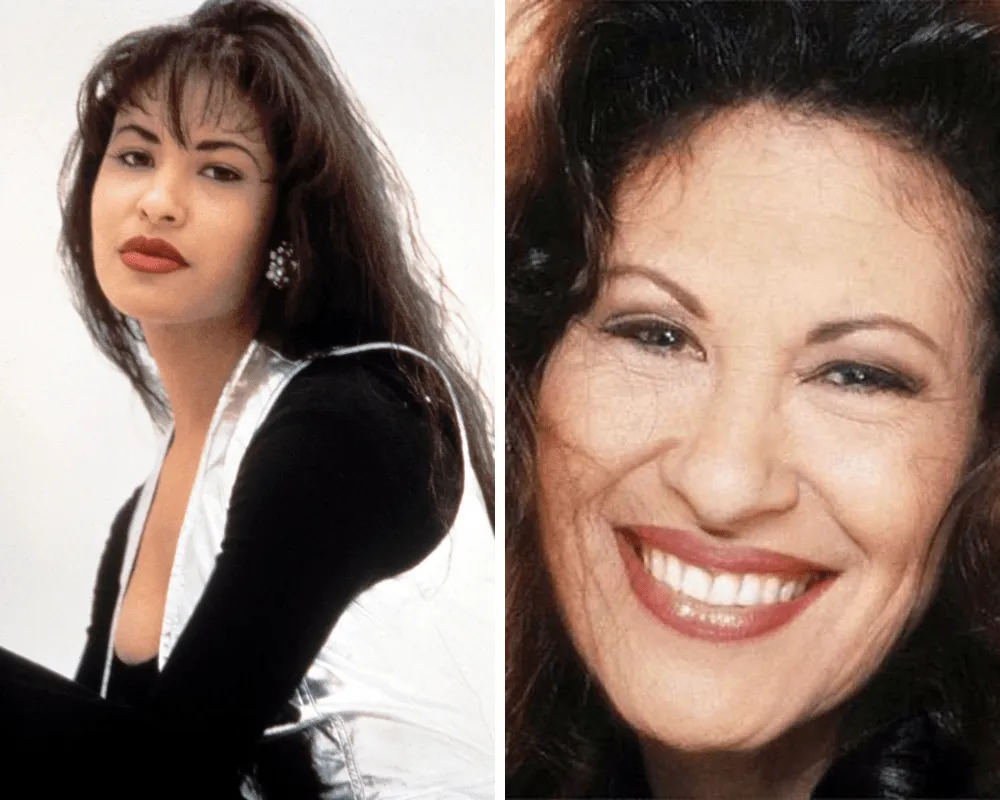 At just 23 years old, she was already among the most influential Latina artists worldwide, making it hard to imagine how much more success she could have achieved if she were still alive today. Thankfully, we can still appreciate the music she left for us to enjoy.
Tupac Shakur
Tupac Shakur, also known as 2Pac or Makaveli, had a short-lived career in music, but he remains one of the most impactful rappers of all time. Despite his unfortunate death, he has sold over 75 million records and is still known as one of the top-selling artists in history.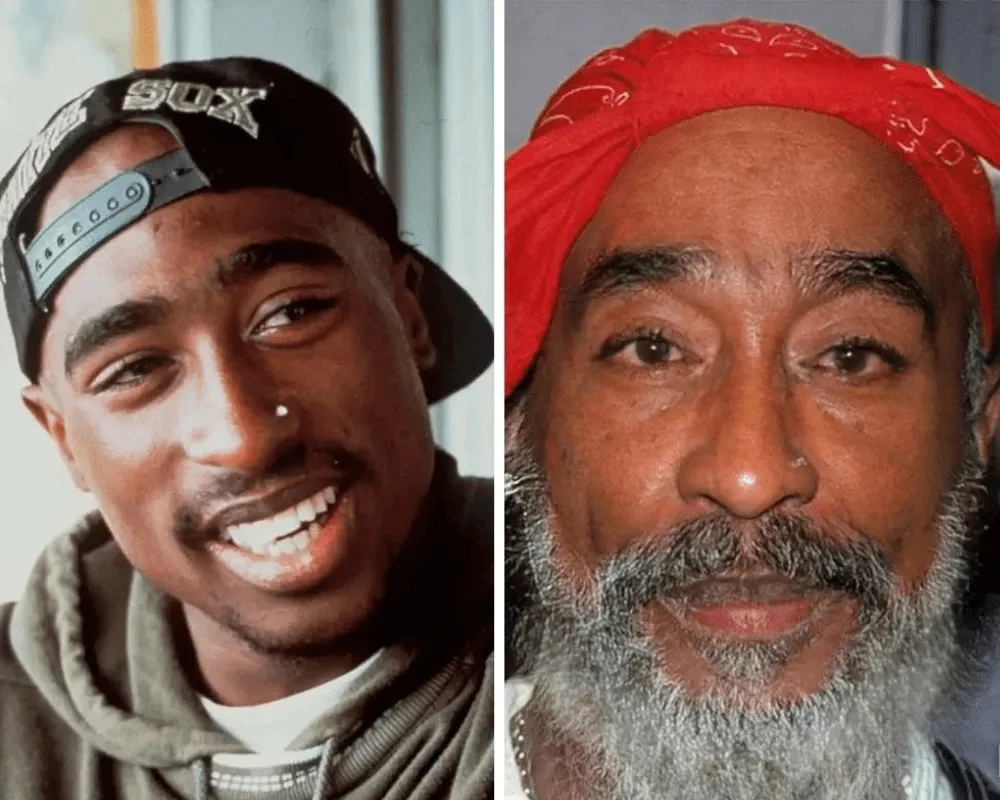 Tupac was born in New York to parents who spoke out often about social issues and inequality, and his music reflected their passion. He was also a skilled actor who appeared in multiple films prior to his tragic death.
Sharon Tate
Regrettably, despite Sharon Tate's considerable talents and promising prospects, it is her tragic death that has overshadowed her achievements as an actress and model.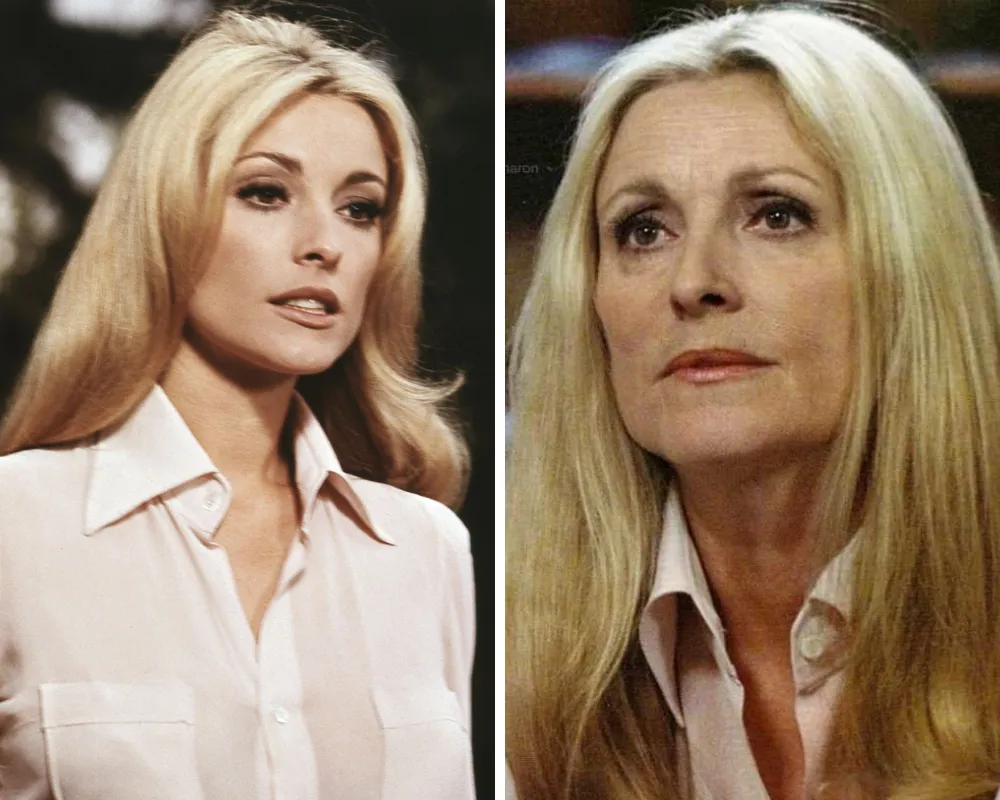 Sharon was married to the infamous film director Roman Polanski when she was brutally killed by the Manson Family in 1969 while carrying his child. She had already achieved success for her performance in Valley of the Dolls and it is likely that she would have continued to excel in her career had she lived.
Jimi Hendrix
The image created by AI of Jimi Hendrix as an older person highlights how the world was deprived of a great musician due to his untimely death at the age of 27. However, the music he created before his passing is a treasure that we can cherish.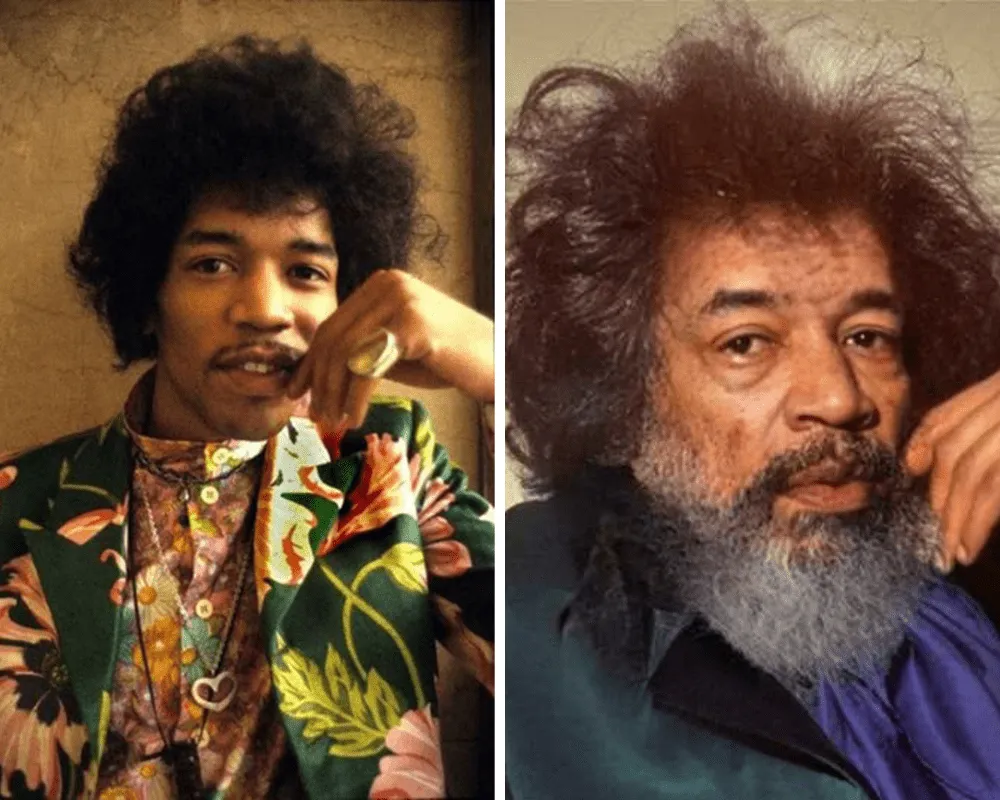 As cited by the Rock and Roll Hall of Fame, Jimi is considered by many as the most exceptional instrumentalist in rock n' roll history, making him one of the highly impactful electric guitarists to ever exist. Even today, Jimi serves as a role model for aspiring musicians.
Janis Joplin
Despite having released only three albums during her career, which ended with her death in 1970 (with another one released posthumously a year after), Janis Joplin left a remarkable heritage. Her exceptional voice and enchanting persona made her one of the most sought-after rock stars of her era.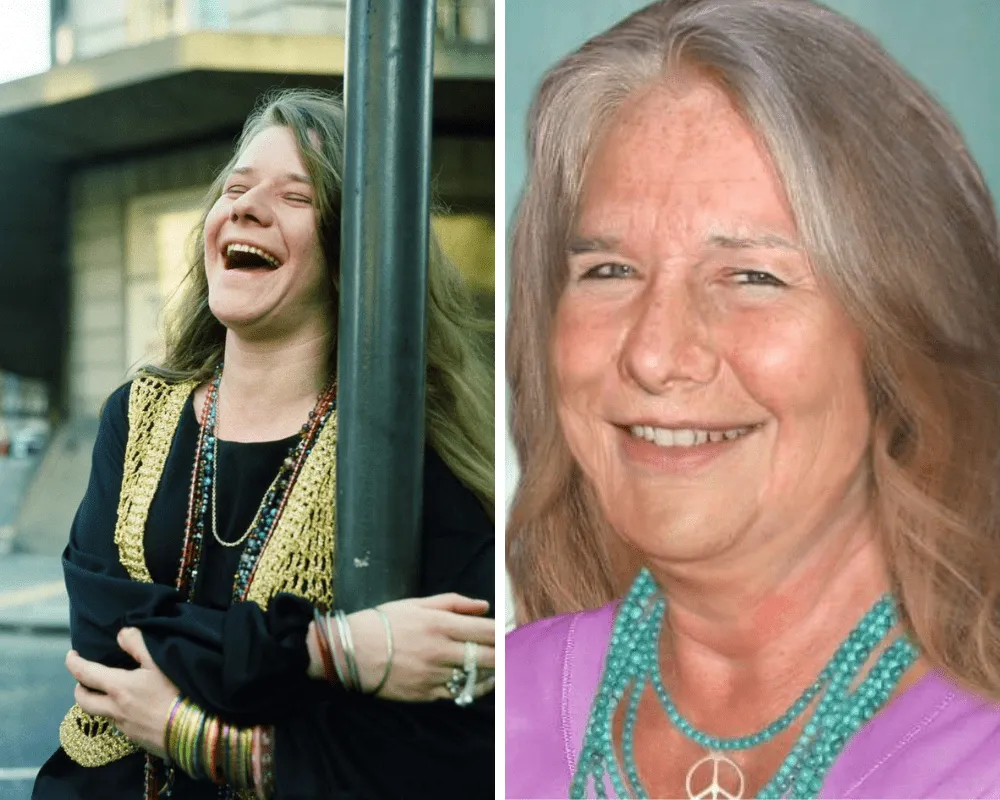 Initially, she was a member of a musical group but eventually stood out due to her individuality, leading her to pursue a thriving solo career, which included performing at the renowned Woodstock festival. Her renditions of both popular and original songs will be forever etched in the memory of her fans.
Kurt Cobain
Kurt Cobain, who was a founding member, lead vocalist, and guitarist of Nirvana, died at a young age. However, his impact on the music industry and his contributions to alternative rock continue to resonate. Kurt's influence will always be highly regarded and cherished by fans of music.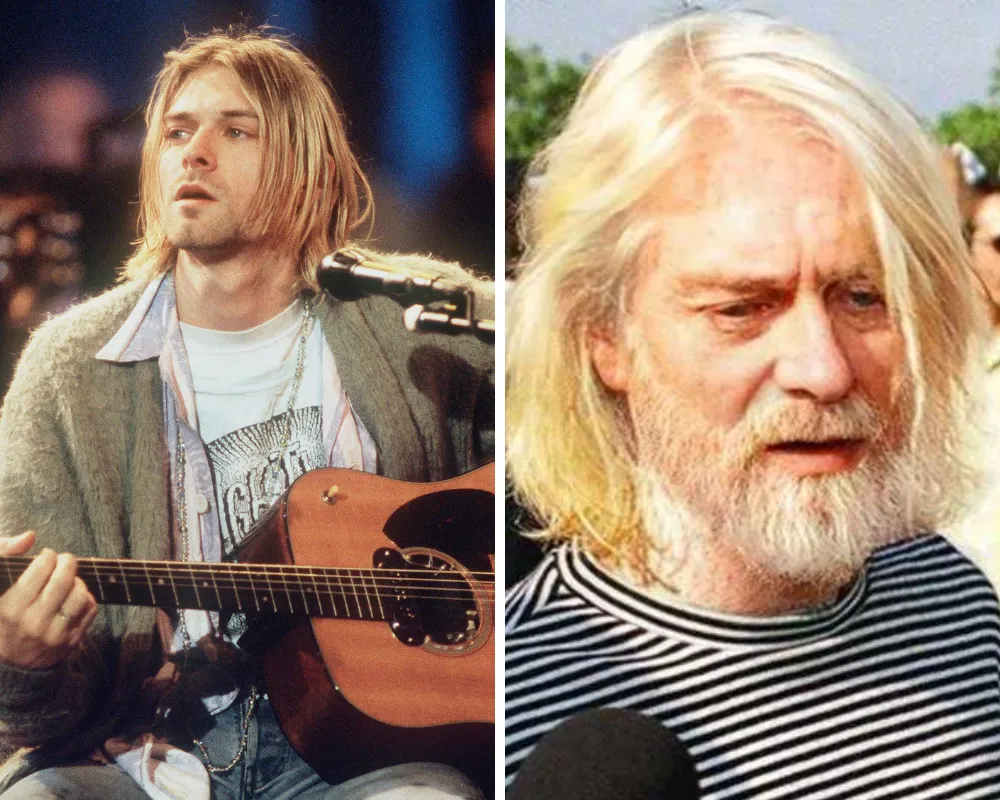 While Kurt was personally skeptical about the band's great achievement, it's not easy to shed the label of Nirvana being regarded as the representative of a particular generation. Regrettably, the burden of stardom could have been a significant factor in his tragic end, preventing us from witnessing his aging process.
Marvin Gaye
The present generation may simply recognize him from the lyrics of a song that goes, "Let's Marvin Gaye and get it on", however, Marvin Gaye was an exceptionally talented artist who had a significant impact on music that is still noticeable even today.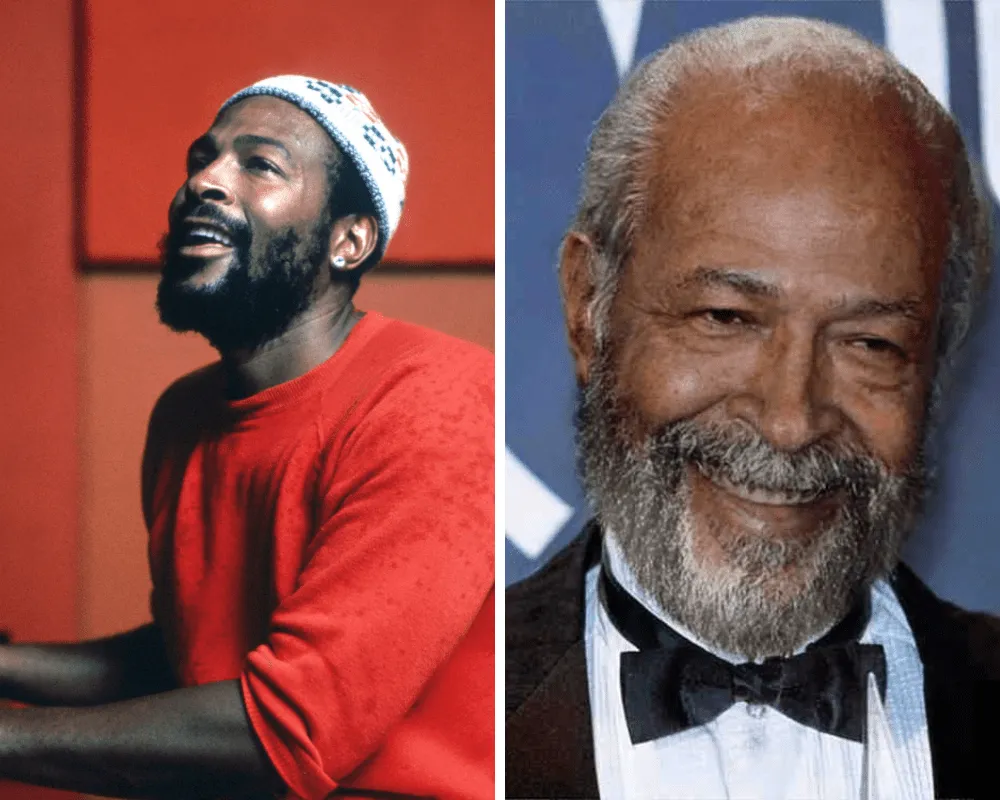 He was credited as the "Prince of Motown" for his leadership in Motown music during the 1960s. His expertise in R&B, soul, and funk music made him a pioneer in the industry. Despite his untimely death at a young age, it is certain that he would have continued to contribute to the world of music had he lived longer.
Jim Morrison
Not only was Jim Morrison an exceptionally skilled and impactful musician and singer, but he was also an avid reader and poet who drew inspiration from some of the most prominent writers of all time. Furthermore, he underwent an intelligence test during his time in high school, scoring an impressive IQ of 149.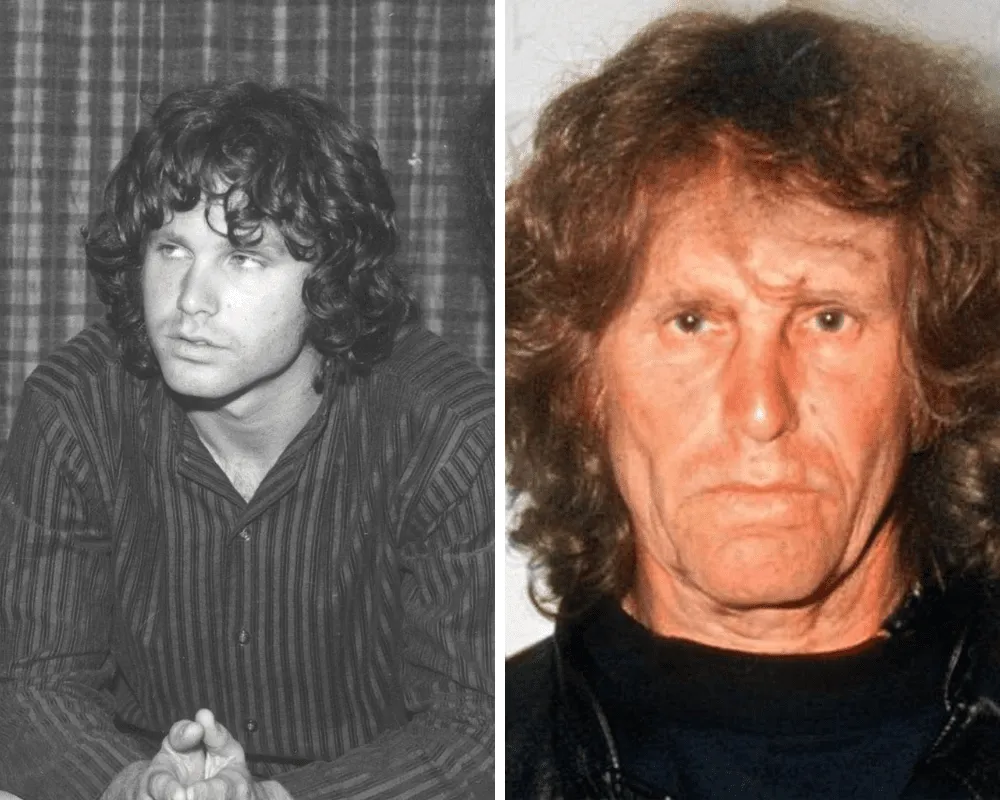 Undoubtedly, Jim's role as the lead singer of The Doors, which he assumed after graduating with a film degree, is what he is most recognized for. It is evident that he was enthusiastic about the arts. Had he lived beyond 27 years, his impact on the evolution of music cannot be predicted.
Amy Winehouse
Amy Winehouse, who was one of the members of the tragic 27 Club, passed away in 2011. Prior to her sudden death, the gifted singer was gaining recognition for her contributions to soul, R&B, and jazz music genres.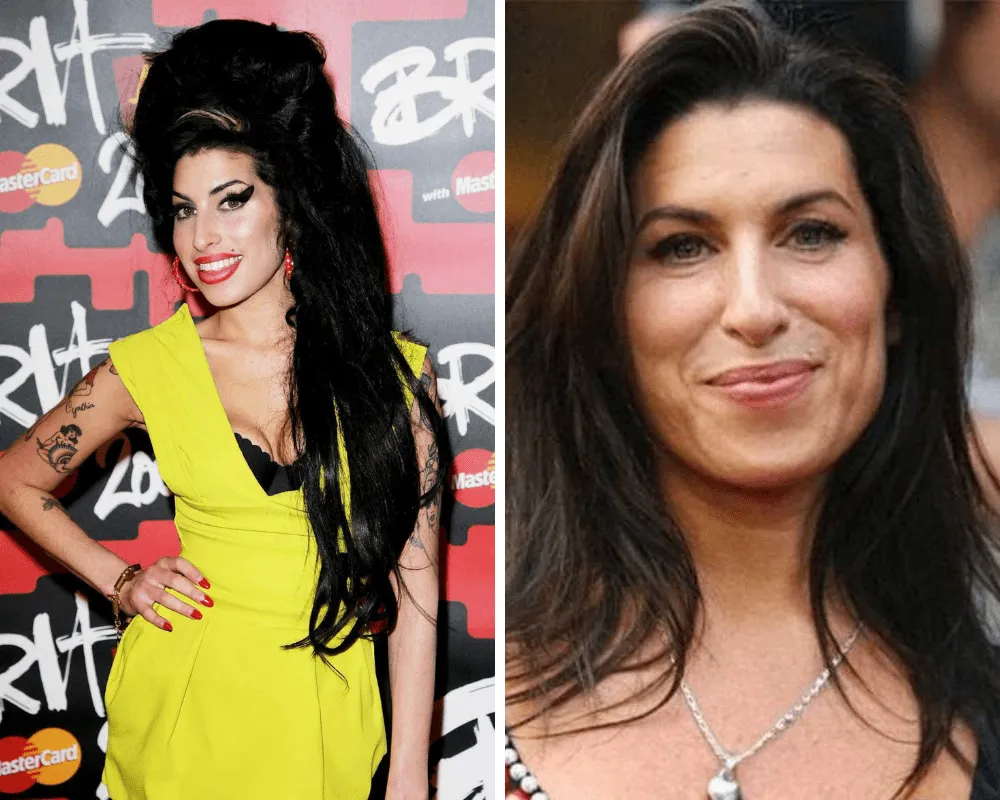 The British singer achieved worldwide success mainly because of her album Back to Black. She received five awards, including Best New Artist and Record of the Year, during the 2008 Grammy Awards.
Brittany Murphy
If Brittany Murphy had not died in 2009, she would have been in her mid-40s now and likely had an even more remarkable career. Nonetheless, during her brief life, she performed several unforgettable and symbolic characters.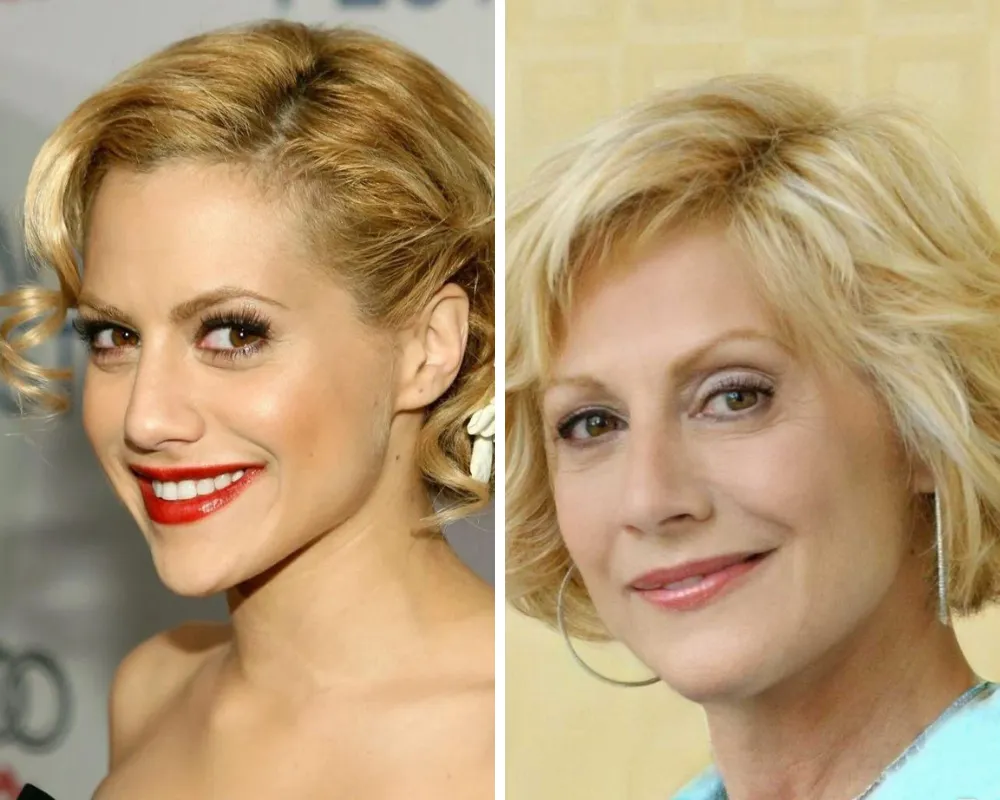 Undoubtedly, her remarkable and unforgettable character in the much-loved movie Clueless was the turning point in her career. Subsequently, she ventured into a variety of projects that showcased her versatility as an actor, including 8-Mile, Uptown Girls, and even contributed her voice and singing skills to Happy Feet.
Marilyn Monroe
Although she was not the first actress to be called the "Blonde Bombshell" (credit goes to Jean Harlow), Marilyn Monroe is possibly the most renowned. She began her profession as a pin-up model, but was promptly noticed by the entertainment industry.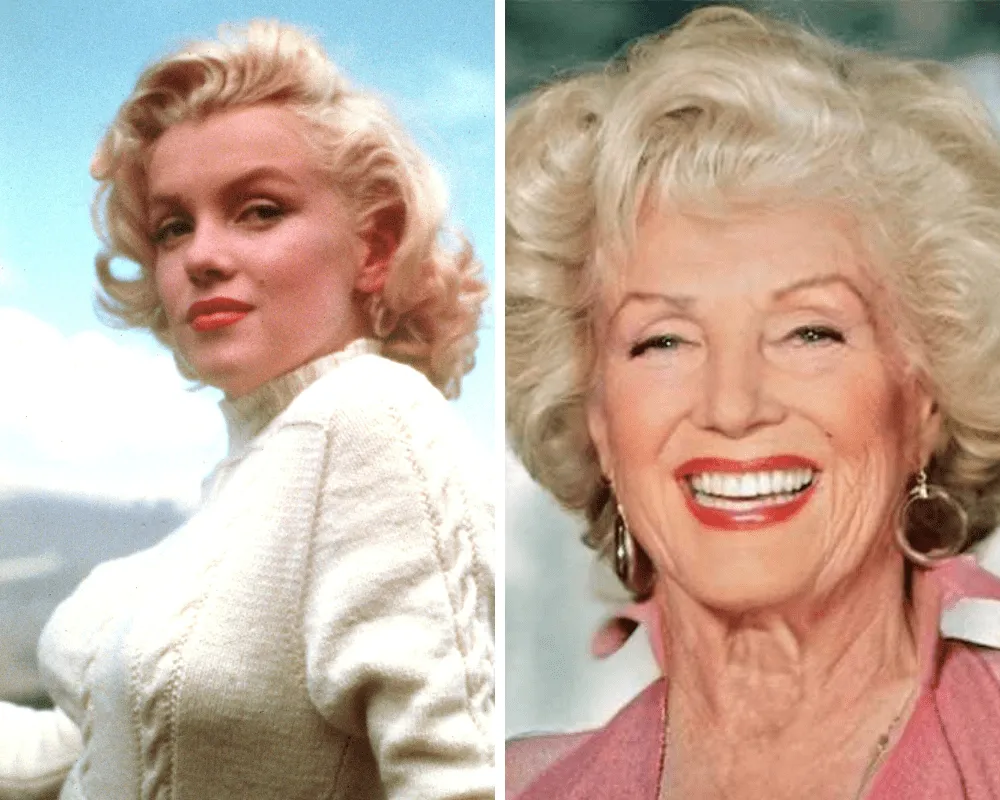 In 1950, she gained significant popularity as a comedic actress which paved the way for her to become a highly sought-after leading lady in Hollywood. She portrayed iconic characters in movies such as Gentlemen Prefer Blondes, Some Like it Hot and others.
John Lennon
John Lennon was a renowned musician who achieved great success during his career, particularly as a member of The Beatles, the most famous band in history. However, his immense popularity came with a tragic consequence when he was fatally shot by one of his devoted fans in 1980.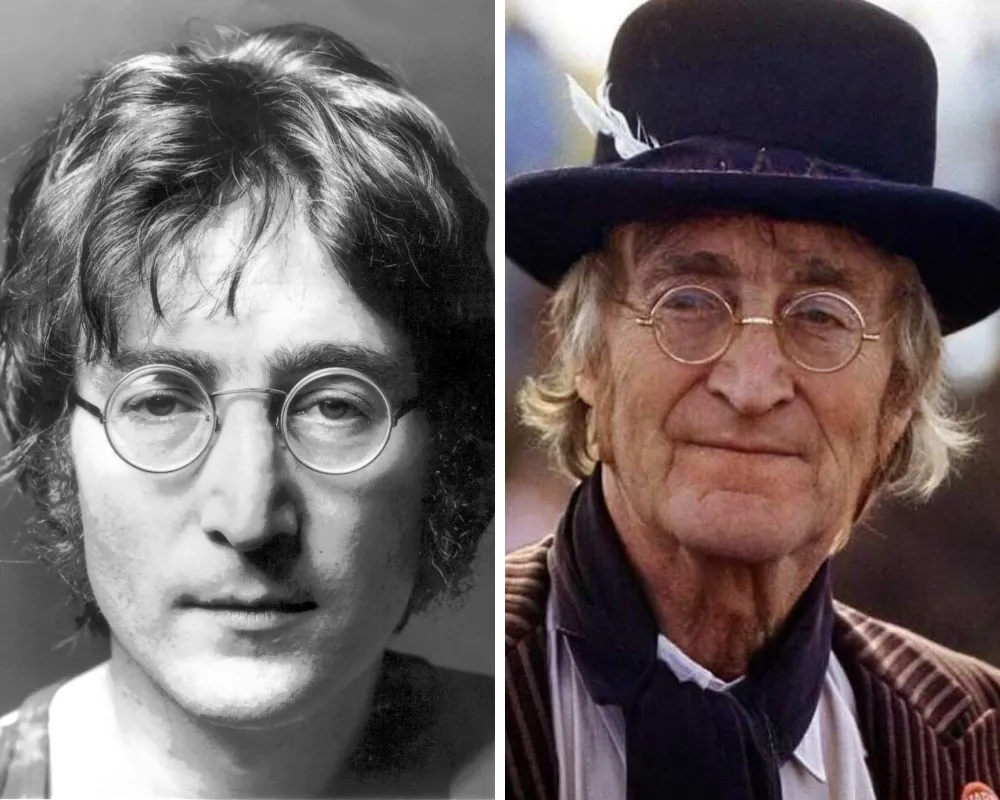 John, along with his songwriting collaborators Paul McCartney and Yoko Ono, created some of the most influential and cherished songs to ever exist. It's impossible to envision what course his life would have taken if he had lived beyond the age of 40.
Paul Walker
Paul Walker started his journey in the entertainment industry at a very young age. He participated in commercials and shows starting from the age of two. However, he gained recognition and popularity from his noteworthy performance in the popular soap opera, The Young and the Restless.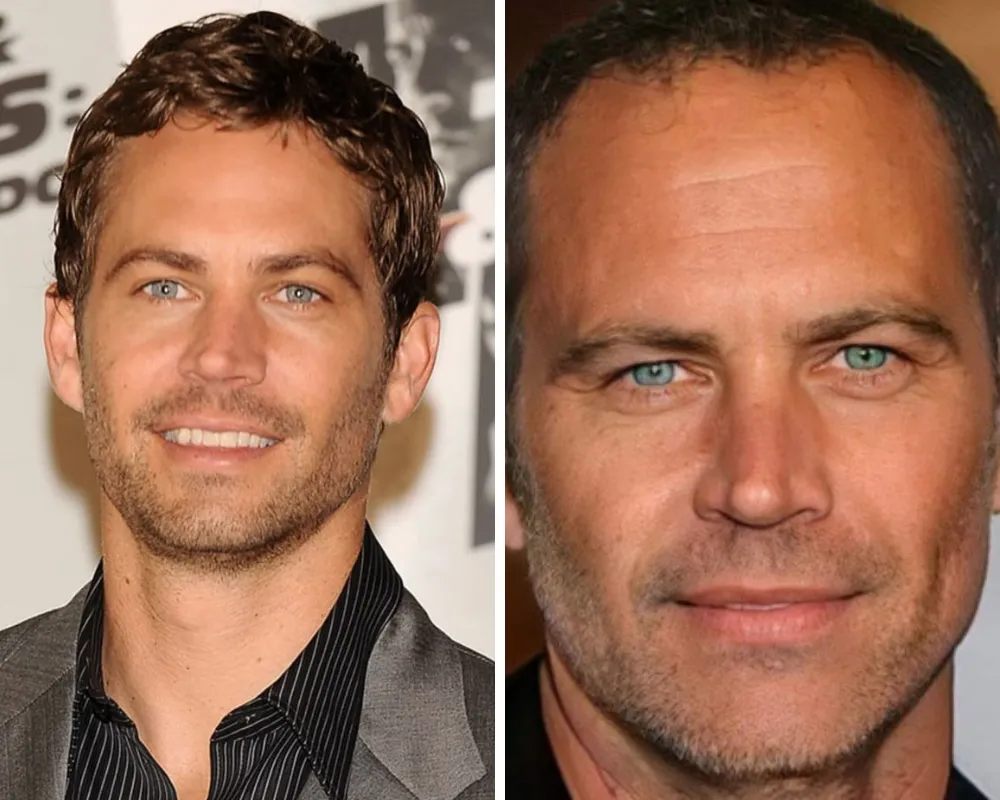 Although he appeared in numerous movies and television shows, he is most famous for his part in the Fast and Furious series and his strong bond with Vin Diesel, his co-star. At the time of his untimely death, he was filming the next sequel.
Elvis Presley
When Elvis Presley first appeared on stage and started making movements with his body, the world was permanently altered. This caused him to earn the title of "The King of Rock and Roll" and he became one of the most significant and impactful stars in history.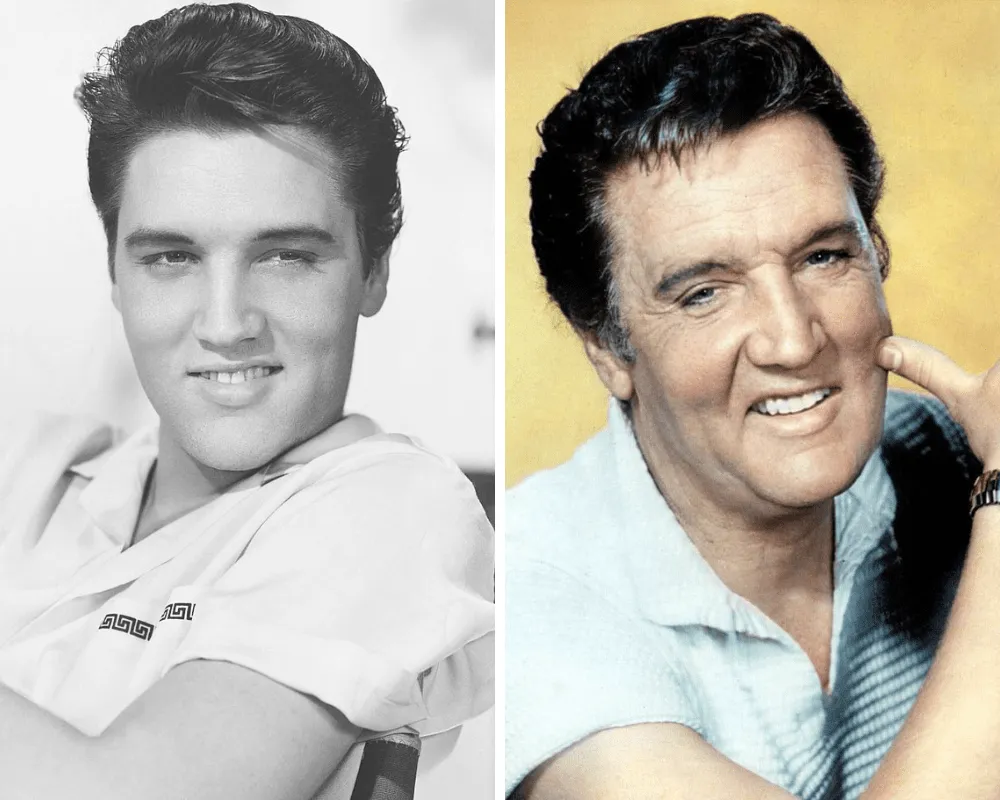 Actually, he is recognized as the person who ignited the phenomenon of "fan culture" because his followers would frequently cause a commotion every time he performed. Elvis was an unmatched star who sadly departed too soon.
Freddie Mercury
Freddie Mercury, originally known as Farrokh Bulsara from Zanzibar, became a renowned rock legend whose impact has been widely recognized. The music he composed for Queen remains cherished as some of the most popular rock ballads in history.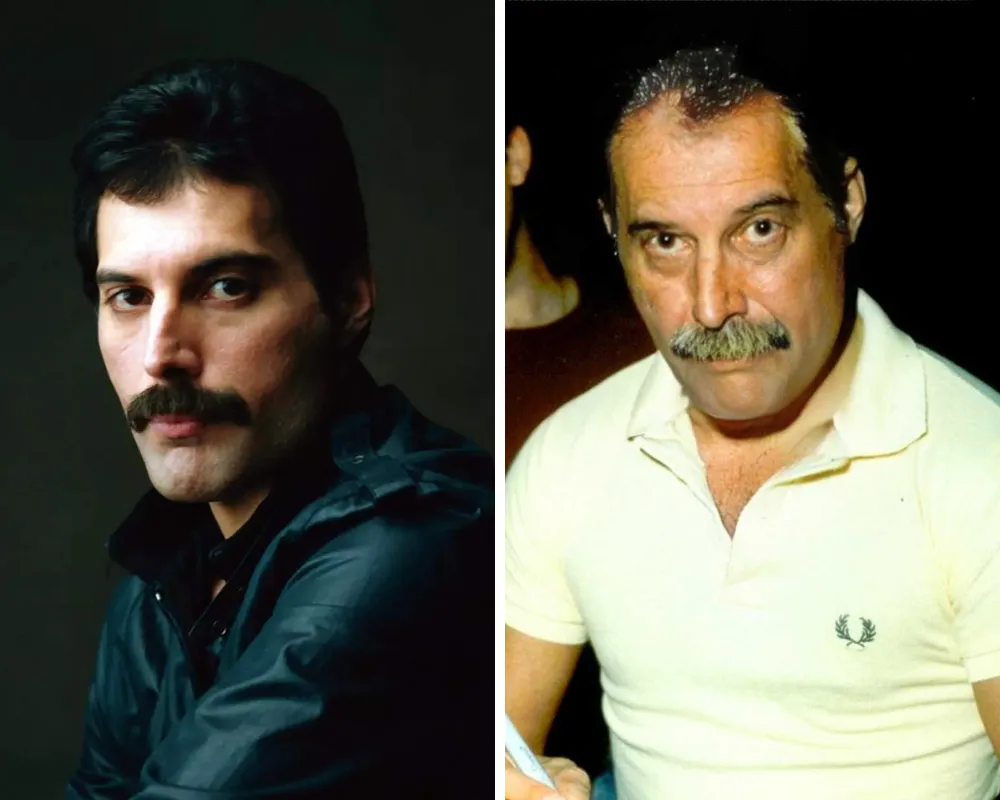 Despite the danger surrounding being an advocate for the LGBTQ+ community, he boldly spoke out as a proud bisexual man. Unfortunately, he passed away in 1991 due to an illness and was unable to share more of his talent with the world.
Whitney Houston
Despite being renowned for her captivating and remarkable singing voice, Whitney Houston was a versatile celebrity who dabbled in various fields such as acting, producing, and modeling throughout her career. Even today, she remains one of the top-selling music artists of all time.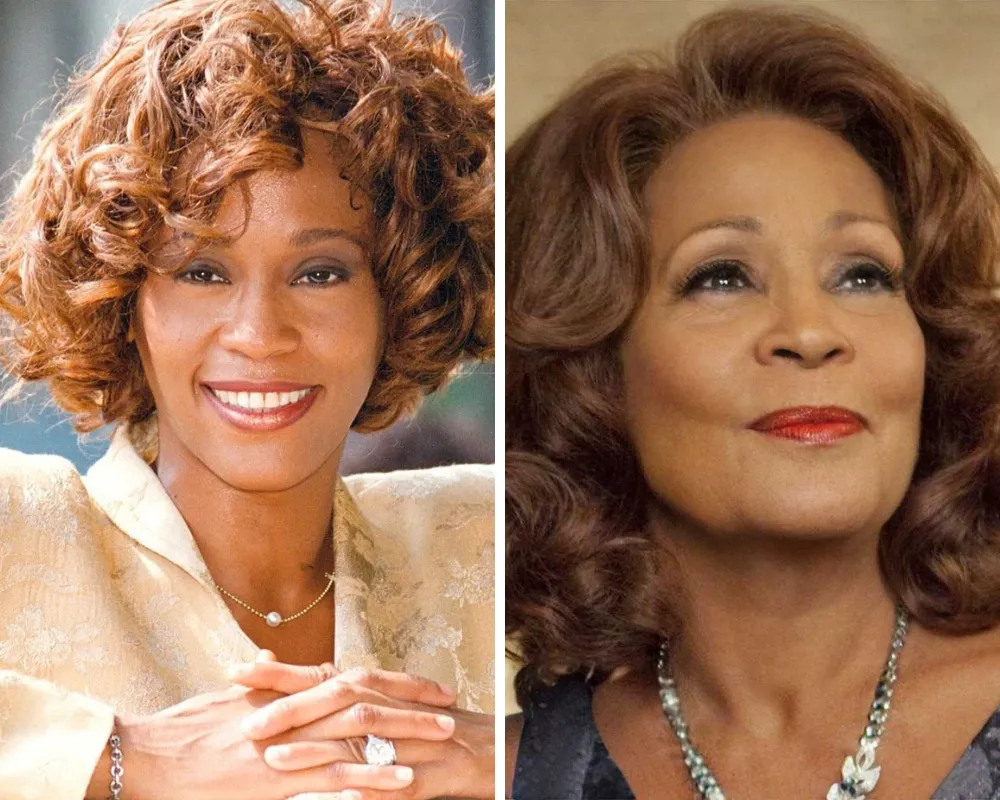 Regrettably, she died under distressing conditions in 2012 when she was 48 years old, only a year before her daughter's death. Even though she left behind an emotive inheritance, we can't avoid speculating about the further achievements she could have attained if she had survived.
Michael Jackson
Despite encountering conflict and turmoil throughout his public career, Michael Jackson produced some of the most timeless and adored musical pieces in history, both as a member of the Jackson Five and as a solo artist.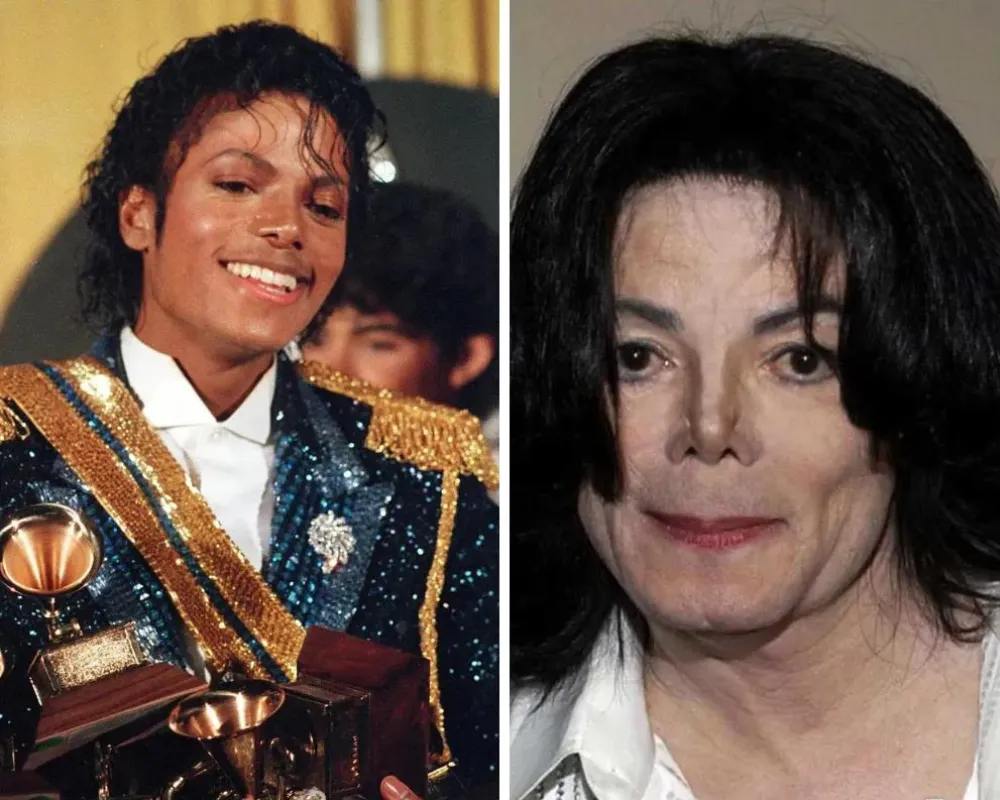 He was not only a genius in dance, but also created some of the most popular dance moves like the Moonwalk and the Robot, that are admired worldwide. Moreover, he also achieved the record for being the musician with the highest number of awards ever.
Heath Ledger
The news of Australian actor Heath Ledger's untimely demise in 2008 was certainly a heartbreaking incident, particularly since he had just finished filming his most challenging role as the Joker in The Dark Knight.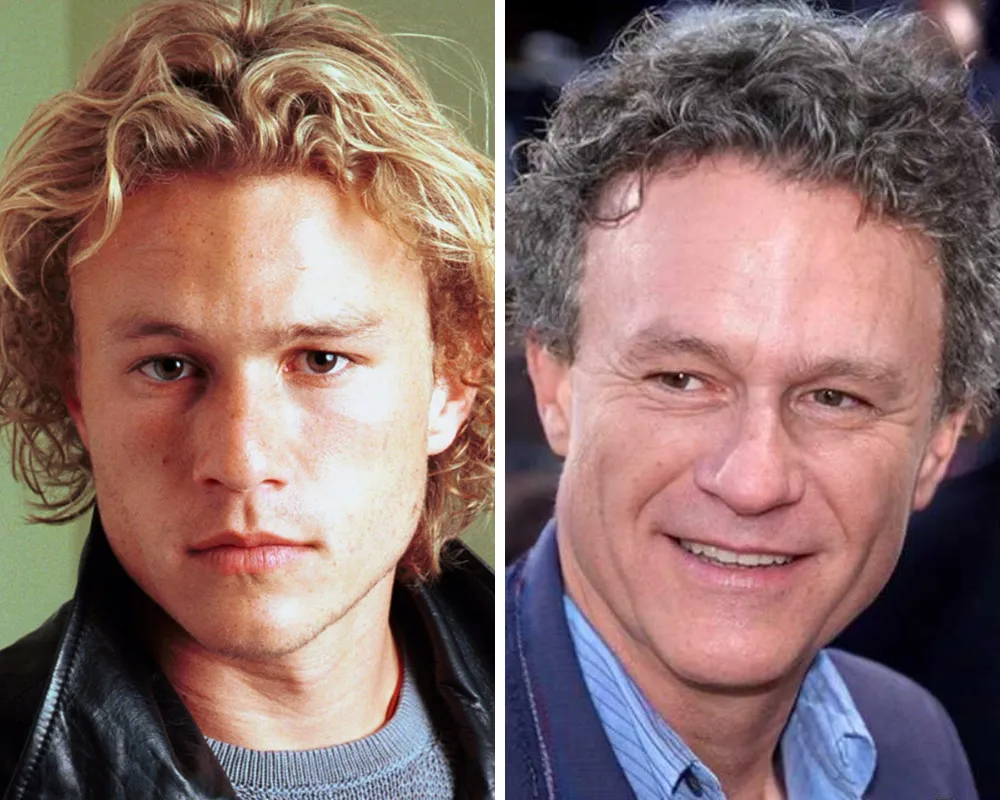 Having achieved success in his native land initially, Heath rose to international fame by playing a heartthrob character in the movie "10 Things I Hate About You". During his short-lived career, he portrayed several diverse roles.
Prince
Not only was Price an outstanding singer with a distinct and remarkable vocal ability, he was also skilled in playing various musical instruments and would often perform and record his own music. Despite incorporating a wide range of genres in his repertoire, his music continues to be cherished and respected by numerous people.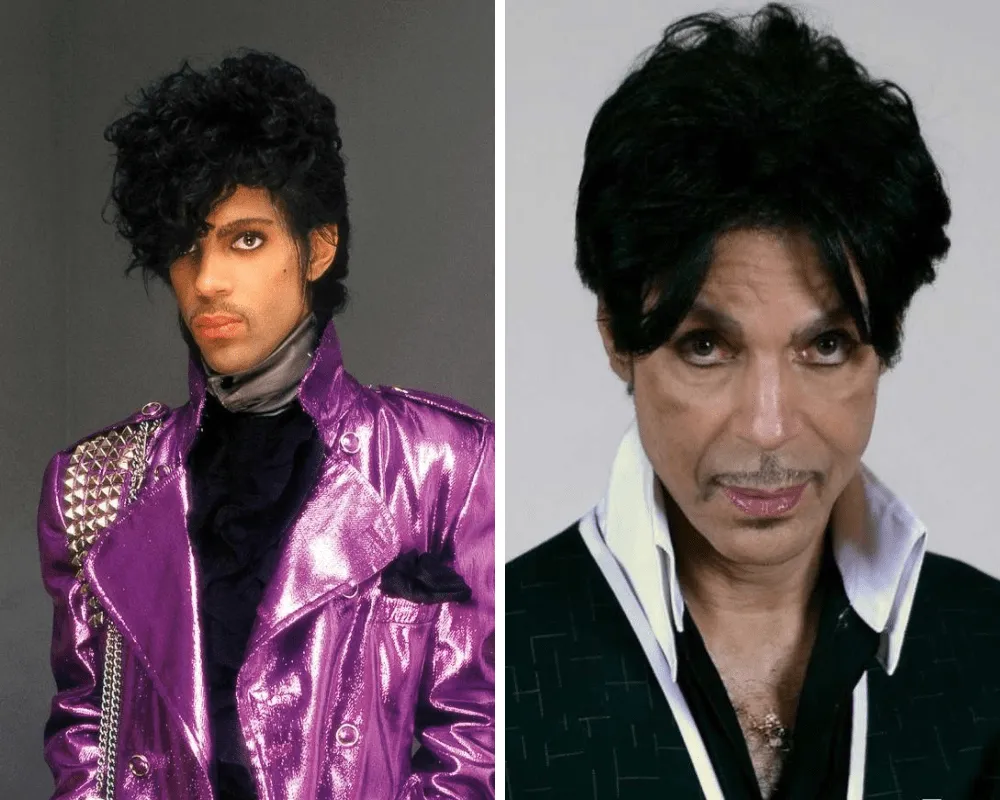 His sixth album, Purple Rain, became very popular and served as the soundtrack for the movie of the same name. The album remained at the top of the Billboard 200 chart for six months. Unfortunately, he passed away in 2016.
Christopher Reeve
Christopher Reeve was a versatile personality, noted for his famous portrayal of Superman during the 1970s and 1980s. In addition to acting, he nurtured many talents, including glider piloting, which was useful in designing Superman's iconic flying stance.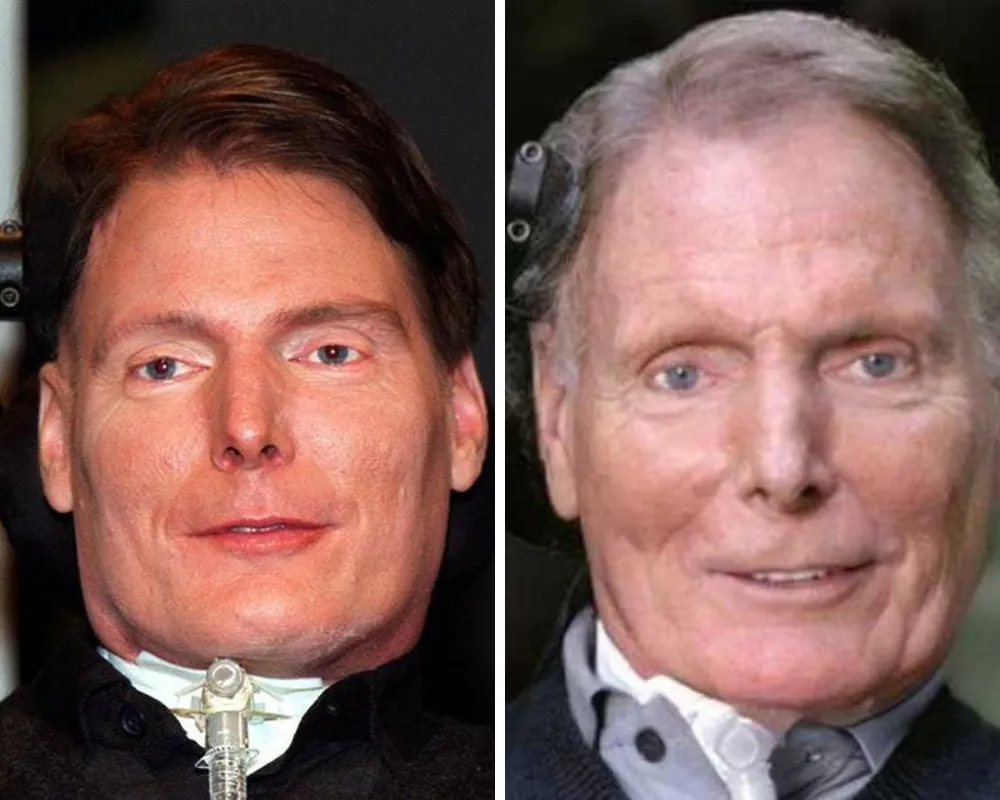 Despite being paralyzed in 1995 after falling off his horse, he did not let that hinder him from living his life. He had the support of his wife and children, and continued to pursue acting, making an appearance in Smallville, a TV series that depicts Superman's beginnings.
Bruce Lee
Bruce Lee's initial introduction was to acting, but his true passion lay in martial arts. He is regarded as the most significant martial artist in history, and much of the credit for the popularization of martial arts in America is attributed to him.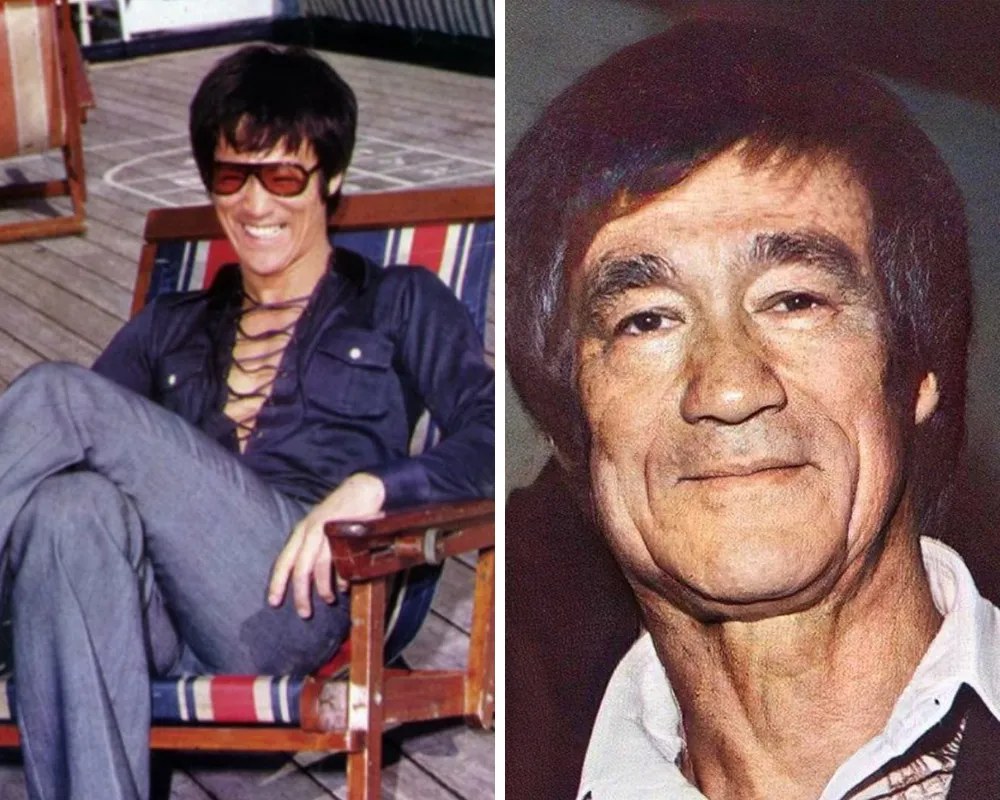 Even Chuck Norris was taught how to fight by him during the 1960s. However, he passed away too young at the age of 32, leaving behind a devoted wife and two children. His appearance in martial arts movies in Hong Kong transformed the landscape of fight scenes in films permanently.
Philip Seymour Hoffman
While some performers are recognized for their humor or physical appearance, Philip Seymour Hoffman gained his reputation by portraying captivating and contemplative characters in a remarkable manner. This is why he was granted the Academy Award for Best Actor, mainly due to his portrayal of the lead character in Capote.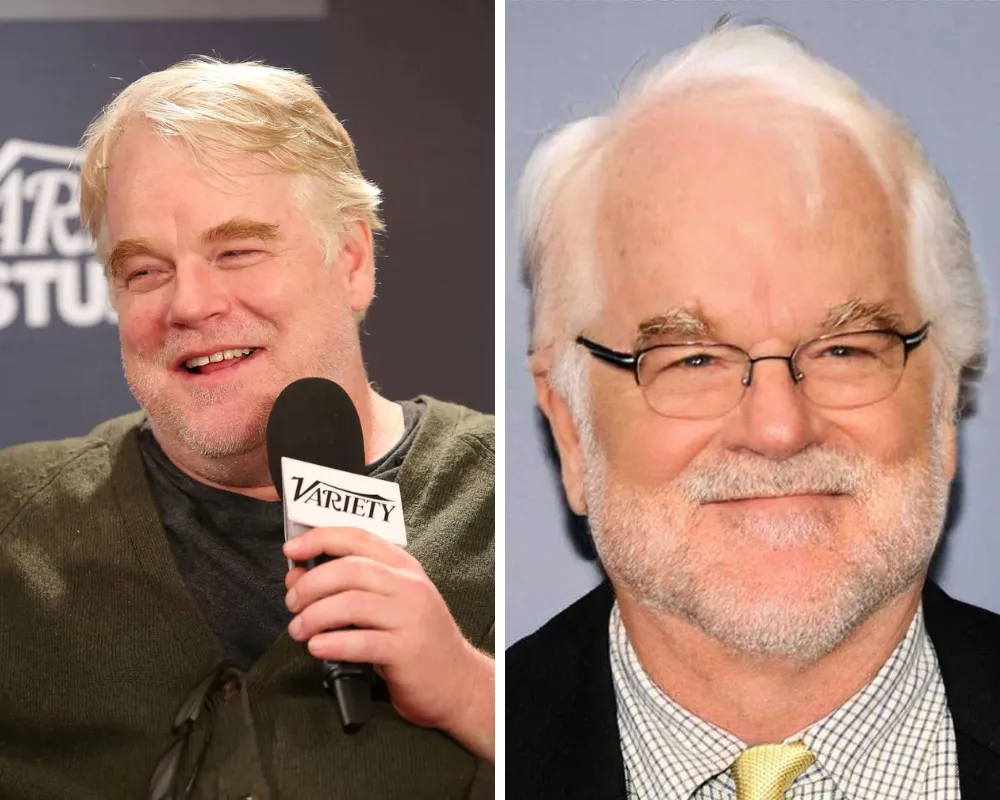 He was not only a talented stage performer and received Tony Award nominations for a number of Broadway productions. Regrettably, he died at the age of 46 while filming the second part of The Hunger Games: Mockingjay.
Michelle Thomas
Michelle Thomas, who appeared in some of the most famous TV shows of the '80s and '90s, is a recognizable figure for those who love television. Among her notable roles were Theo's girlfriend on The Cosby Show, Myra Monkhouse on Family Matters, and a brief appearance on The Young and the Restless.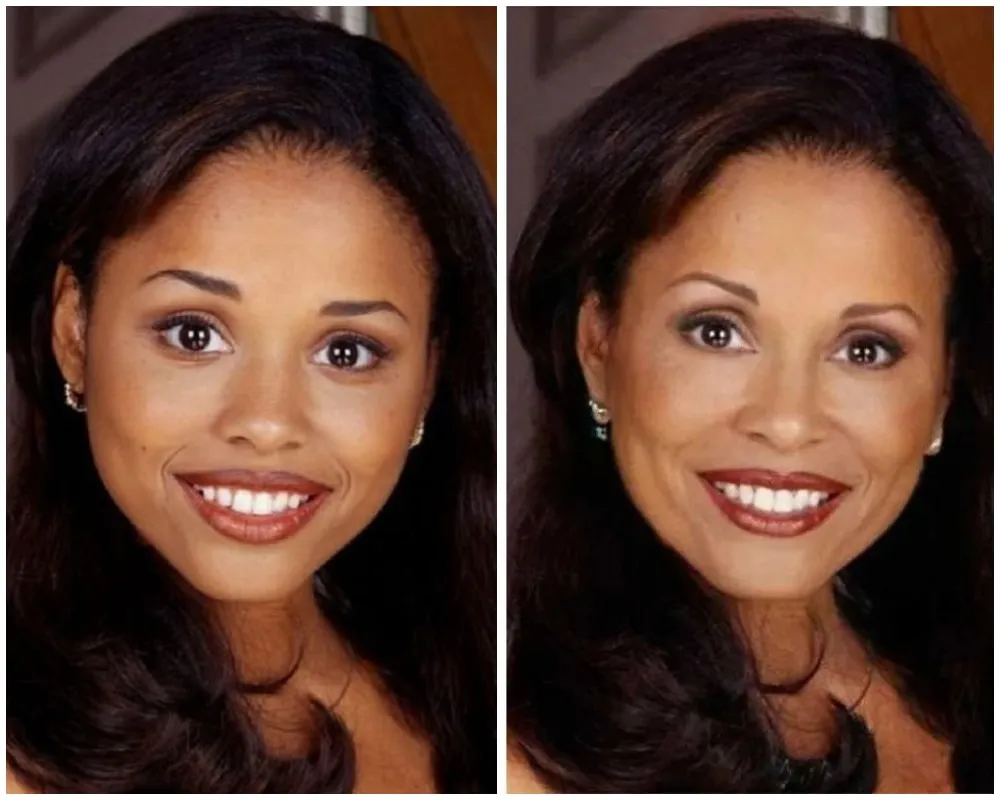 It is unfortunate that she was diagnosed with an uncommon type of cancer when she was in her twenties. Even though she received medical treatment and went through multiple surgical procedures, she succumbed to the illness on December 24th, 1998, which was the day before Christmas. It is saddening to note that she was just 30 years old.
George Michael
Accompanied by his friend Andrew Ridgeley in the band Wham!, George Michael established a noteworthy legacy in the music industry. The popularity of his music, which was adored by the MTV generation, resulted in remarkable global triumph. Moreover, Wham! made history by being the first Western band to perform in China during that period.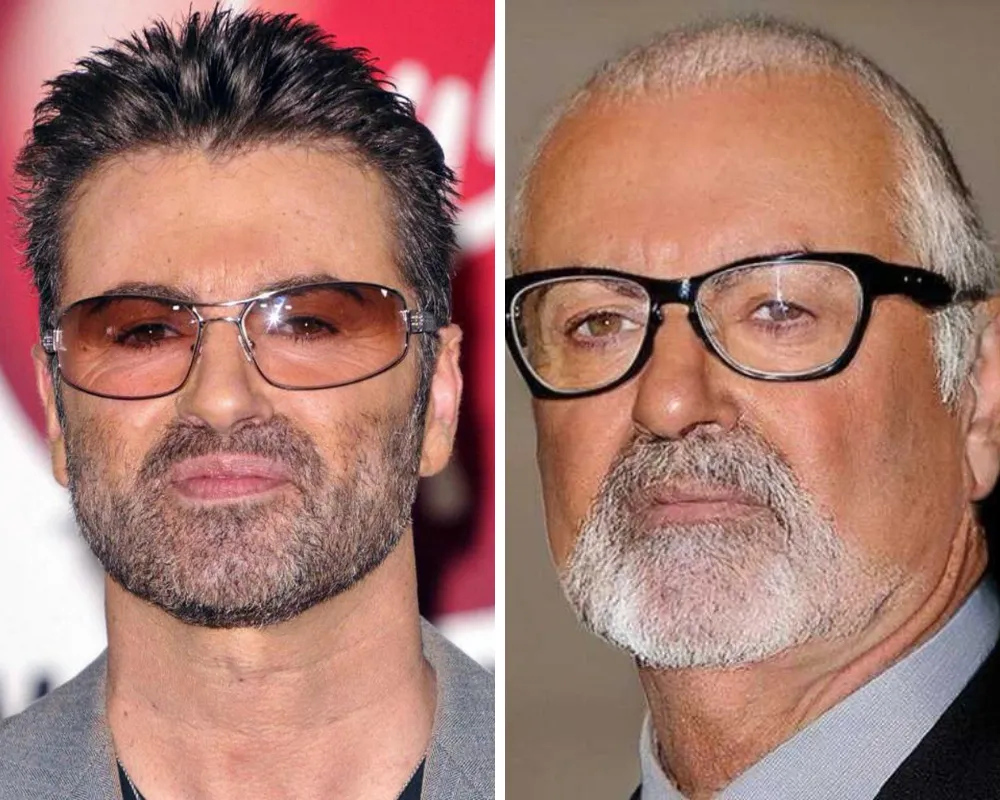 In addition to his popular songs such as "Wake Me Up Before You Go-Go", "Freedom", and "Careless Whisper", George was a supporter of the LGBTQ+ community. He publicly announced he was gay in 1998. Following his death in 2016, Elton John praised him as a compassionate, benevolent, and magnanimous human being.
Judy Garland
To this day, Judy Garland is probably best known for her truly timeless role as the young Dorothy Gale in The Wizard of Oz. But, while it was her biggest role, it was far from her only one.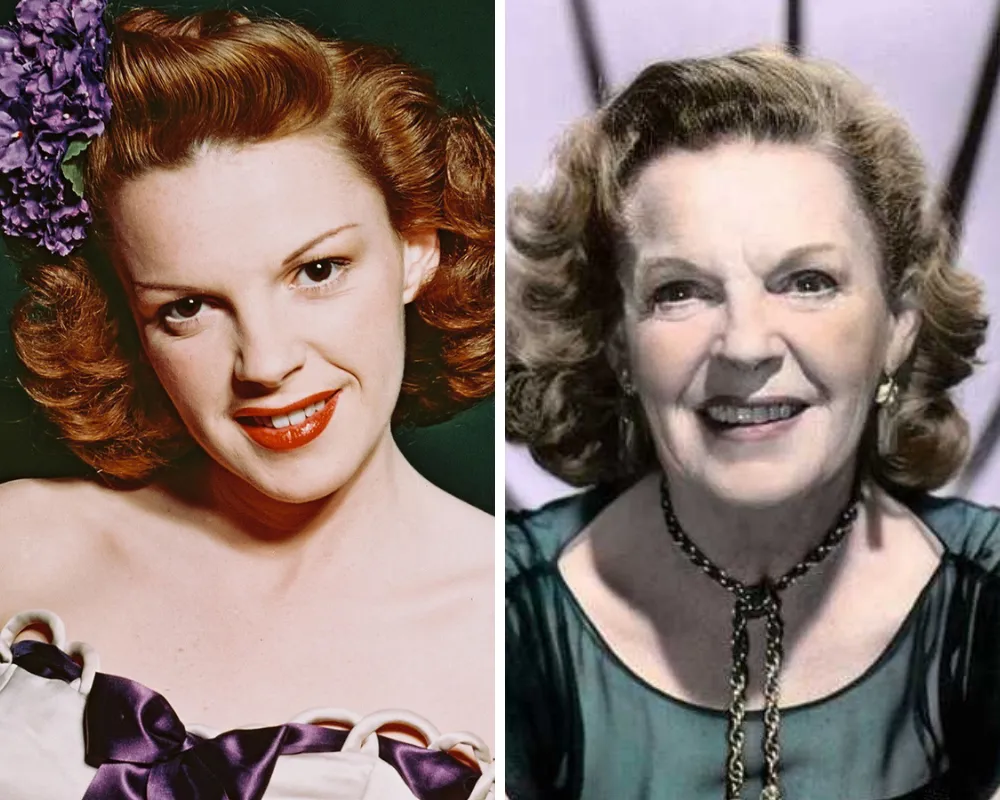 In fact, before her passing at the age of 47, Judy created quite an impressive career as an actress, singer, and all-around entertainer. She was nominated for an Academy Award for her role in A Star Is Born — and her show, The Judy Garland Show was nominated for an Emmy.
Aaliyah
Before her tragic demise in a plane crash when she was just 22, Aaliyah went from being a promising young talent to a major player in contemporary R&B, pop, and hip-hop. Her music is still recognized as having redefined those genres.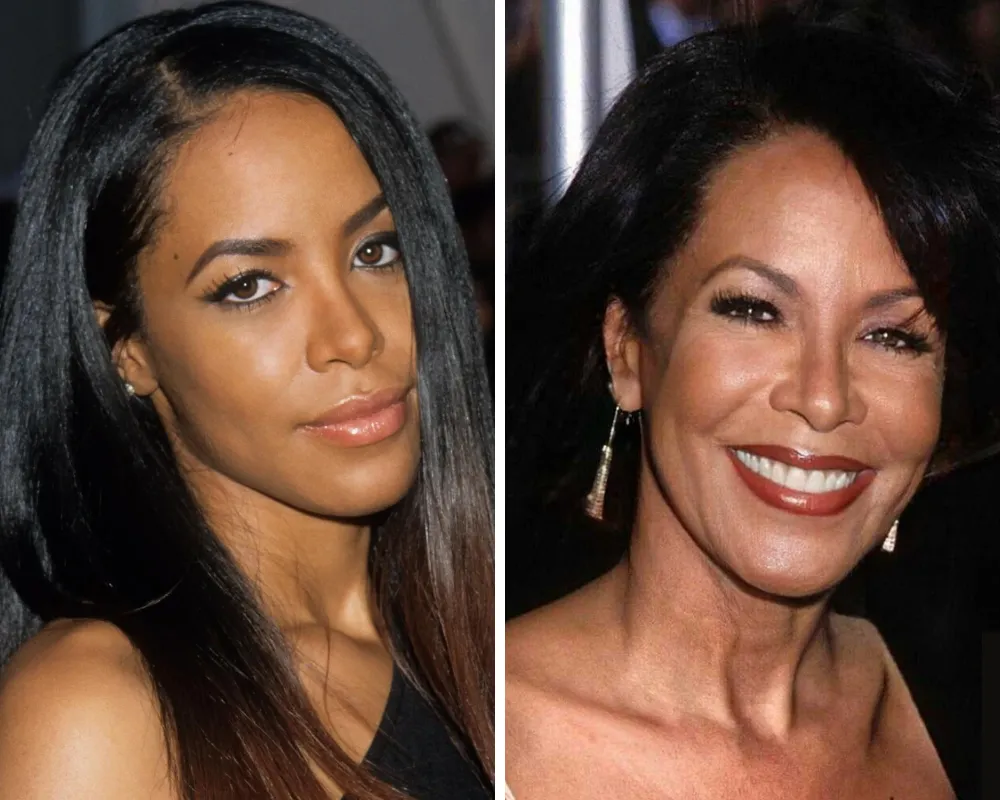 She even got the chance to begin her acting career with the movies Romeo Must Die and Queen of the Damned. The "princess of R&B," though, lives on through the continued popularity of her music.
Farrah Fawcett
Farrah Fawcett was best known for her roles in Charlie's Angels, The Burning Bed, and Small Sacrifices. But, for many people, she was the object of their desires, fueled by the famous red swimsuit poster.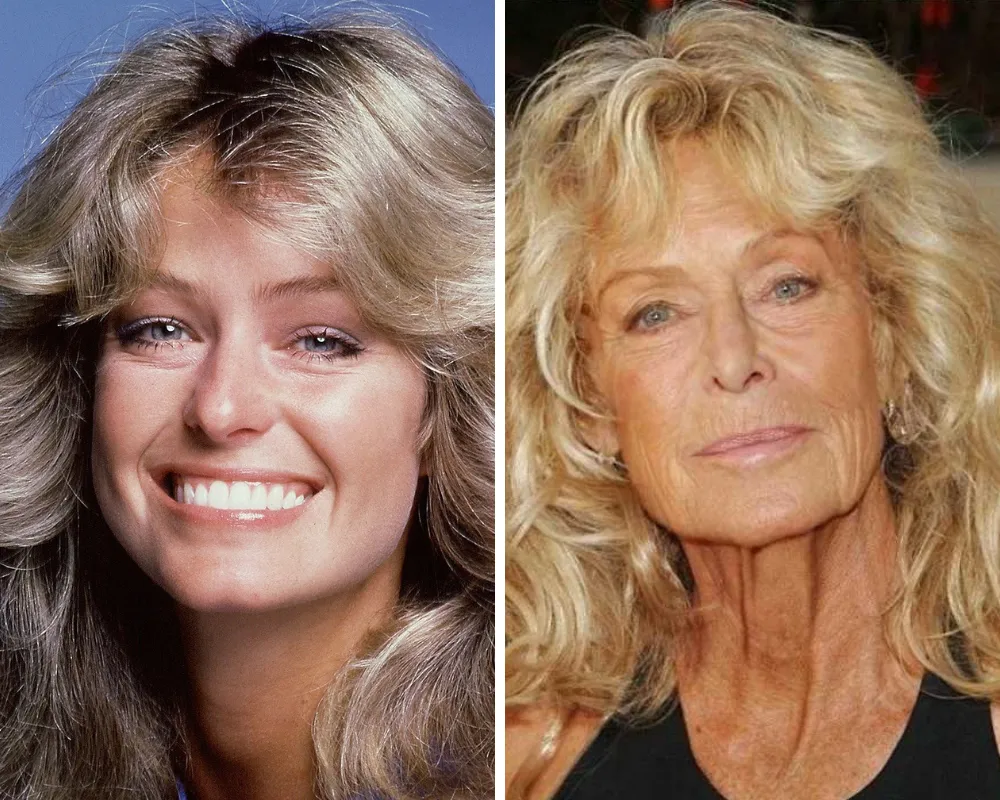 Her acting career was quite prolific, starting in the '60s with commercials, followed by recurring roles on several TV shows, and spanning all the way to her final roles in 2009 shortly before she passed away from cancer.
Natasha Richardson
Although nowadays she's mainly remembered for her on-screen acting career — including roles in Gothic, The Handmaid's Tale (1990), and beloved kid's classic The Parent Trap — her biggest contributions were to the stage on Broadway and the West End.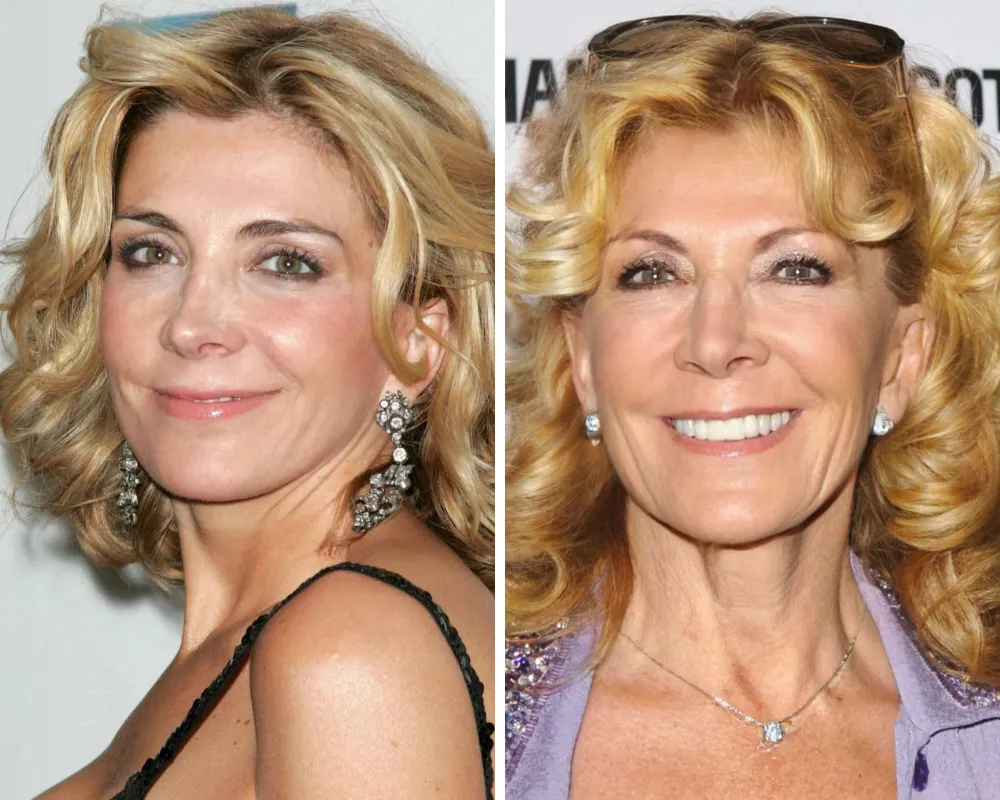 In fact, her theater roles led to her receiving a Tony Award for Best Leading Performance by a Leading Actress in a Musical for her portrayal of Sally Bowles in Cabaret on Broadway in 1998. Tragically, she passed from an accident, leaving behind her husband Liam Neeson, as well as their two children.
Patrick Swayze
The handsome Partick Swayze wasn't just a pretty face, he was also an incredibly talented performer who managed to take his great love for both dancing and acting and create a lucrative and successful career out of it.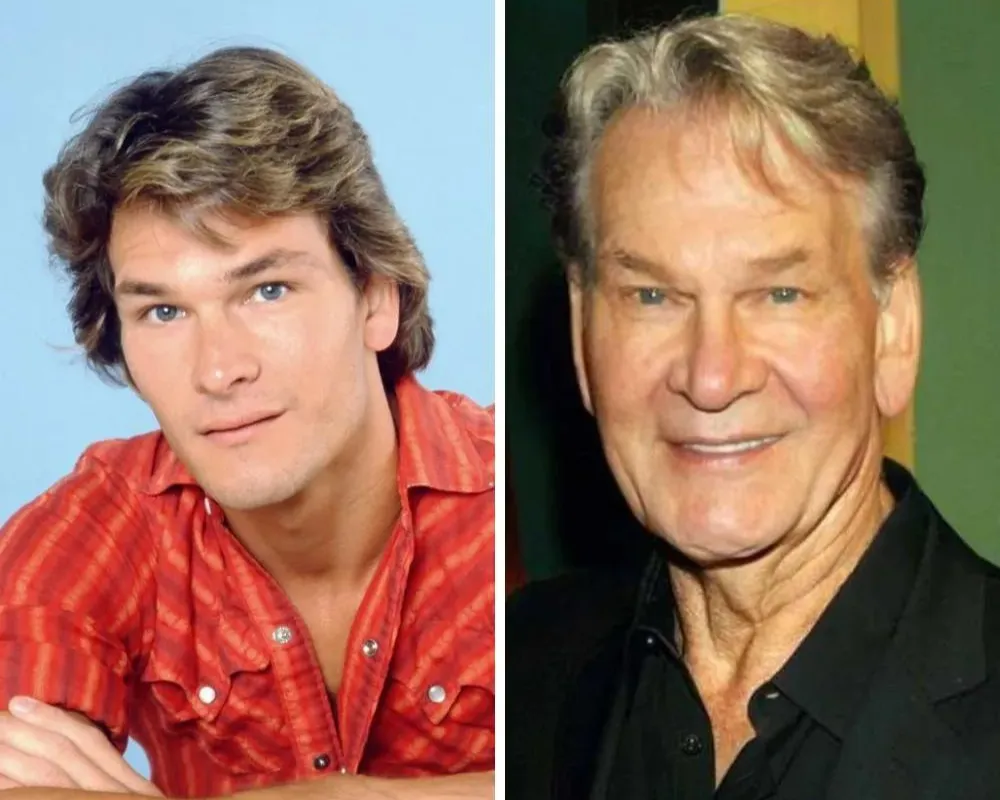 Among his biggest hits are, of course, the films Dirty Dancing and Ghost in which he played the romantic leading man. He also enjoyed appearing in stage performances on Broadway. Sadly, he passed away from cancer in 2009.
Cory Monteith
Sadly, Cory Monteith's demise, though tragically young, didn't come as much of a surprise to longtime fans of the Canadian actor. He often spoke of his struggles with illegal substances and was, in fact, in a treatment facility a few months before his passing.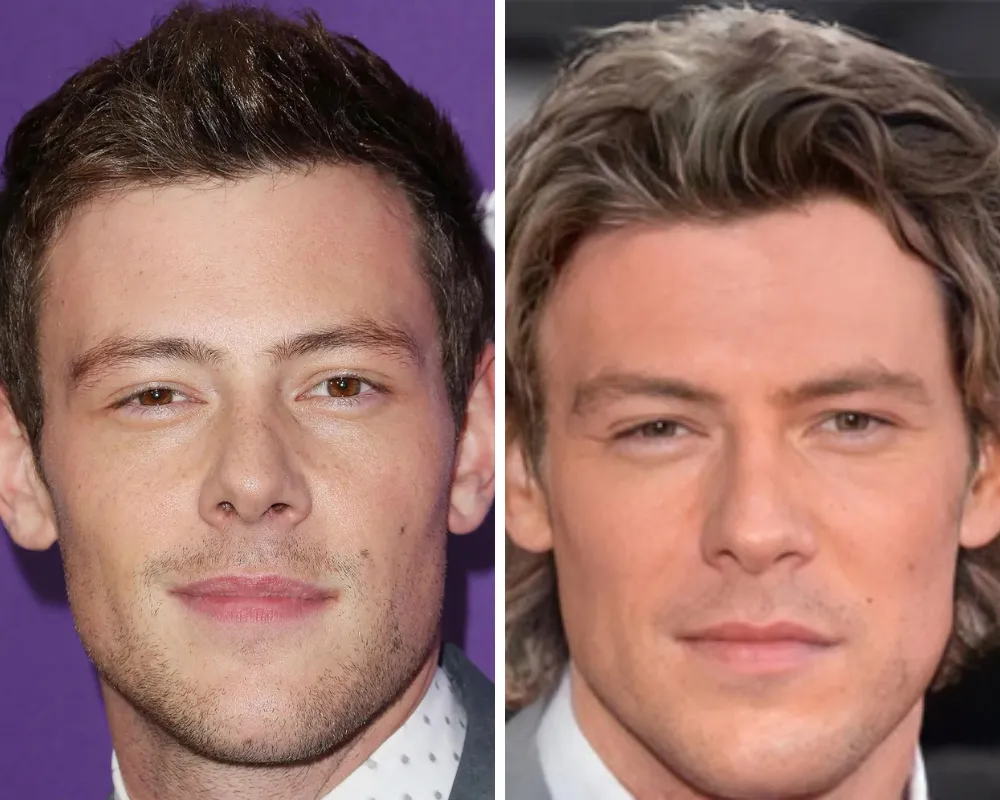 Still, he left quite a legacy with Glee fans all over the world. In the show, he played the lead male character Finn, a high school football player who goes against expectations and joins the glee club to pursue his love of music.
Anna Nicole Smith
Playboy model and actress, Anna Nicole Smith's life in the limelight was certainly filled with drama and controversy. Though her acting career never quite picked up, she was quite successful in her modeling.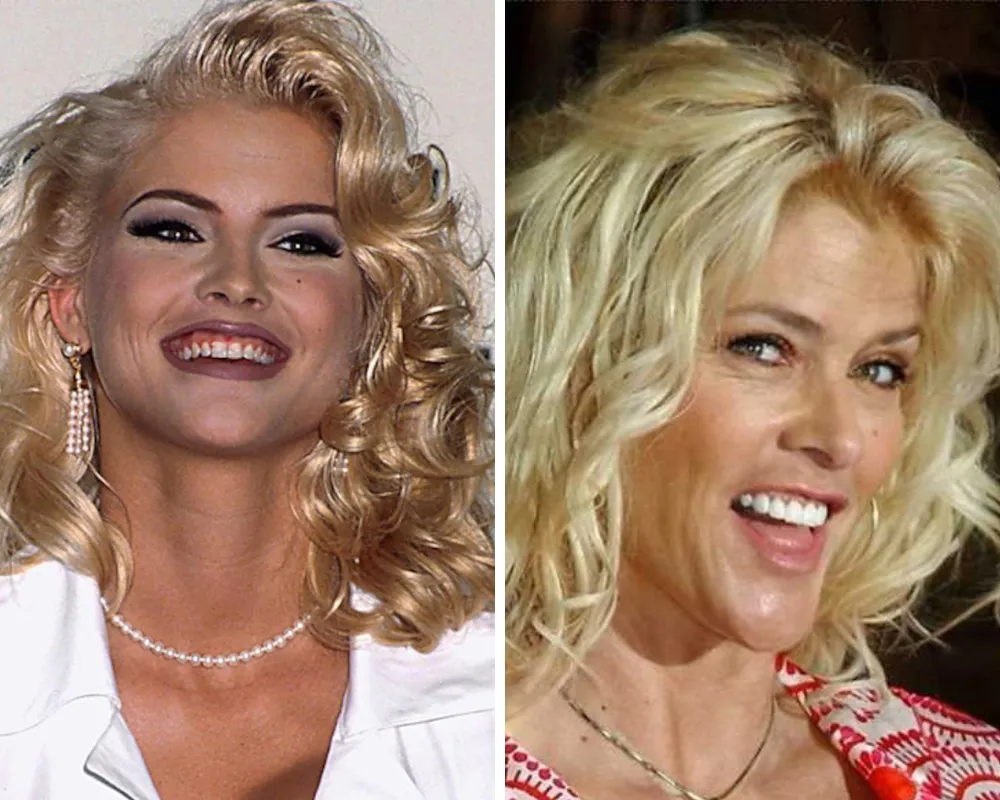 Tragically, a few months after her son passed, in 2007 she lost her life. Thanks to AI, we can be fairly certain that if she had aged past the age of 39, she would have retained her looks and continued her modeling career.
Brandon Lee
Son of martial arts legend Bruce Lee, Brandon's life was cut even shorter than his father's. Thanks to his father, Brandon trained in martial arts himself, which led to his first acting roles in action movies, Kung Fu: The Movie and Legacy of Rage.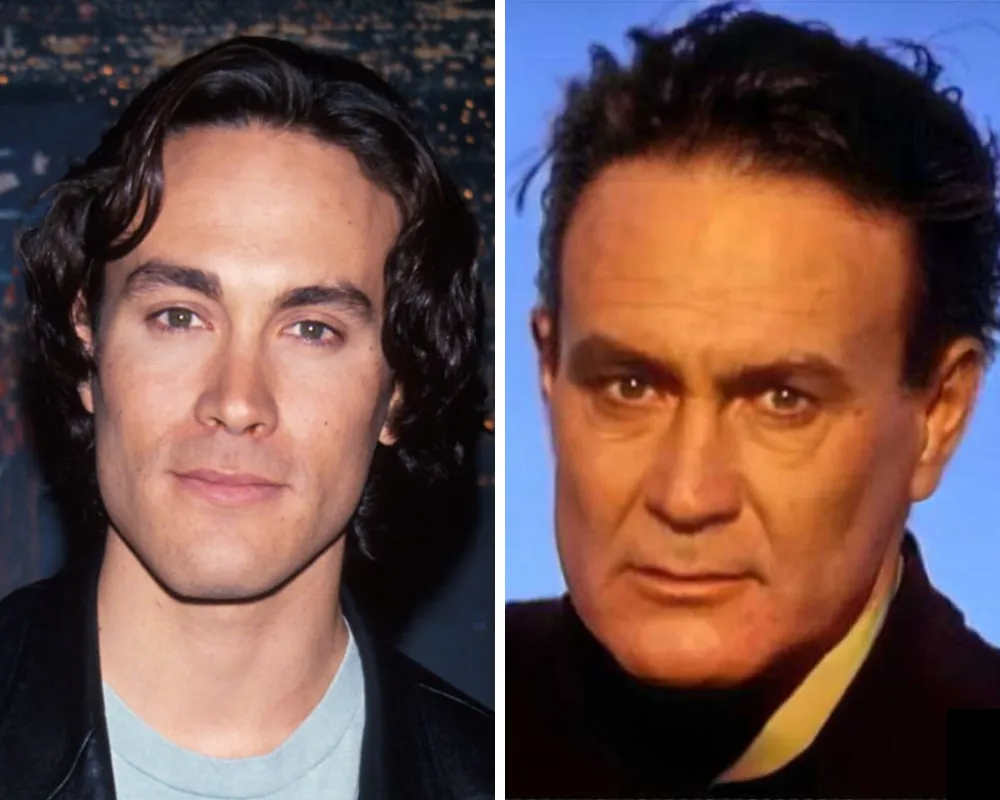 His life came to an end after a fatal accident happened on the set of The Raven — which was to be his breakout Hollywood role. The movie was finished with his family's blessing and became a hit.
Lee Thompson Young
After acting in his school's drama production at the age of 10, Lee Thompson Young knew that acting was what he wanted to do with his life. His dream came true when he was cast in The Famous Jett Jackson on the Disney Channel.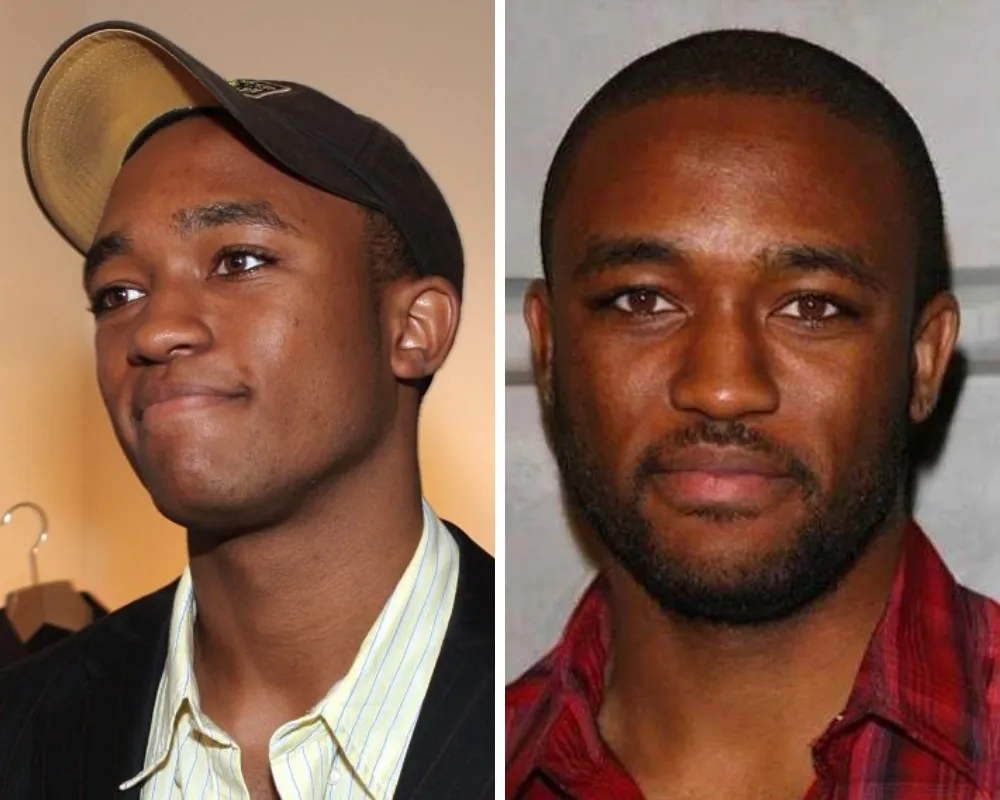 He also managed to make the transition into more adult productions pretty seamlessly with roles in Friday Night Lights, Scrubs, and Rizzoli & Isles, among others. Tragically, he took his own life at the age of 29 in 2013.
John Belushi
John Belushi was probably one of the world's funniest professional funny people. After all, he was part of the original cast of the beloved show Saturday Night Live. Alongside his long-time partner, Dan Akroyd, they redefined comedy.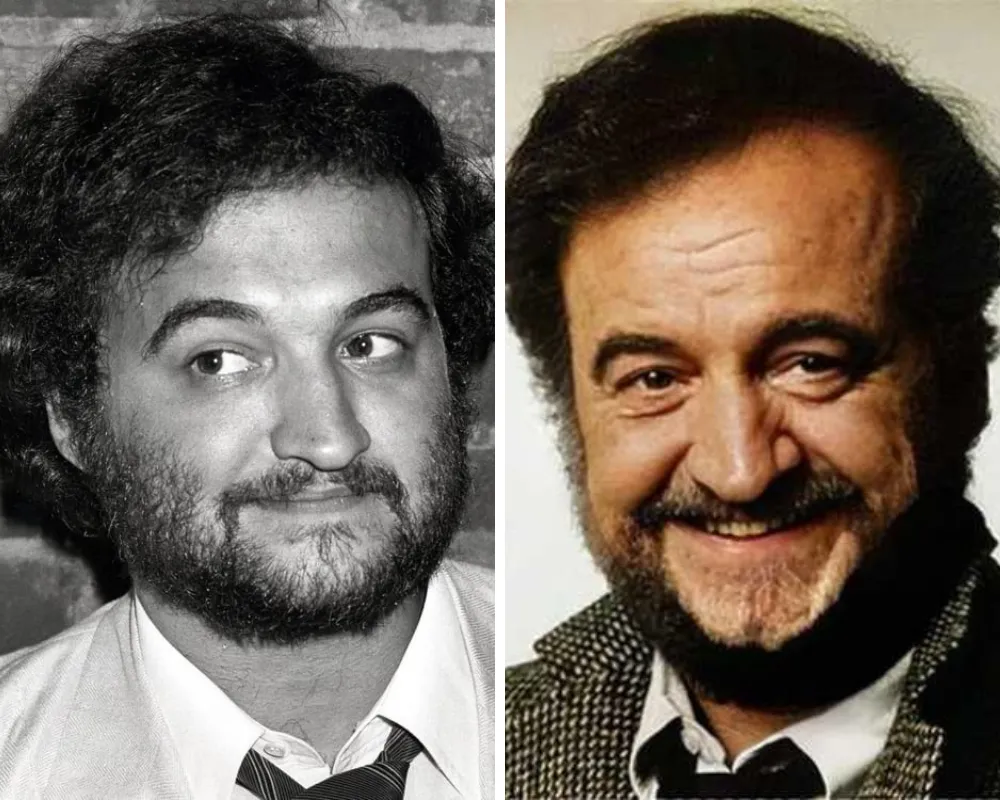 He was also responsible for the classics, National Lampoon's Animal House and the ageless The Blues Brothers. It was a great loss to the entertainment industry and the world when he passed in 1982 at the age of 33.
Princess Diana
From the moment Diana Spencer began seeing King Charles III (then Prince Charles), all eyes in both the British Commonwealth and the world, in general, were on her. Her life among the British royal family was endlessly scrutinized and reported on.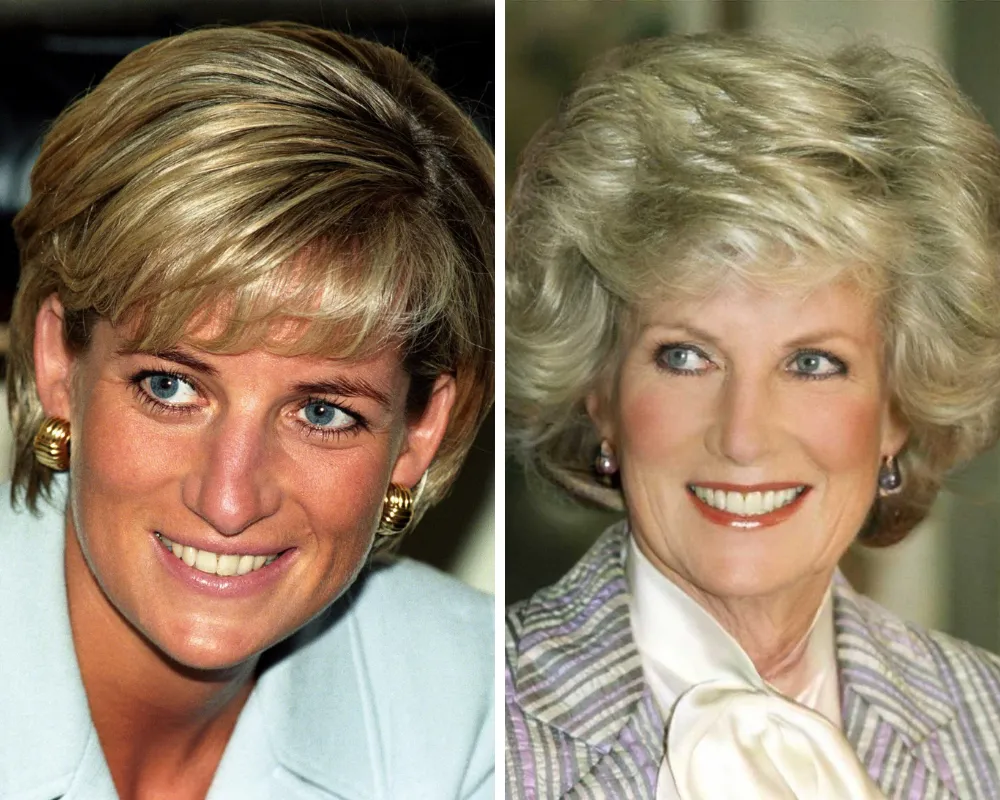 While her publicized divorce and unconventional life (for a princess) were often commented on by the media at the time, it looks like two things were her focus — her impressive and revolutionary charity work, and her two boys. Her life was cut short in 1997 at the age of 36.
Robin Williams
As absolutely brilliant of a talent as Robin Williams was, he also had a complicated and often difficult inner life. Due to a neurological condition, he took his own life in 2014. To this day, though, he's remembered for the joy he brought to the world.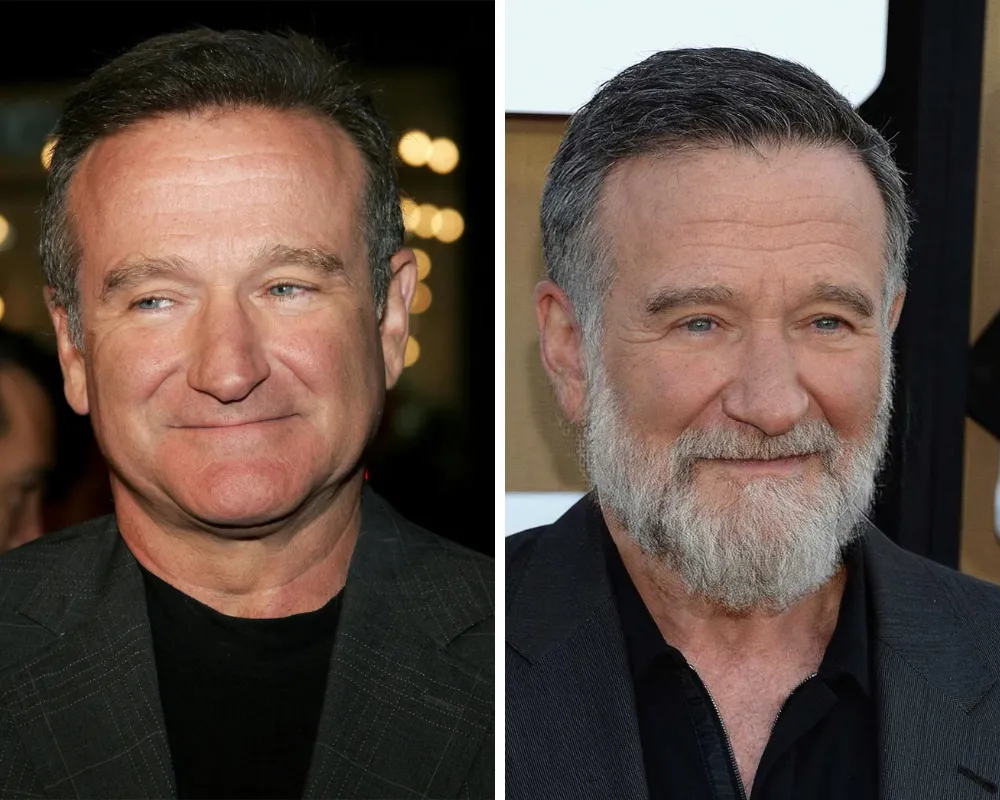 Breaking out as a stand-up comedian, Robin's first major role in TV was as the lead in the sitcom Mork & Mindy. From there, he built a career of countless classics. A few of his most beloved works were Dead Poets Society, Hook, Mrs. Doubtfire, and Disney's Aladdin.
Alan Rickman
A member of the Royal Shakespeare Company, Alan Rickman was one of the most beloved and memorable British actors of the last few decades. While many remember him for his deep voice, his acting talent was incredibly diverse.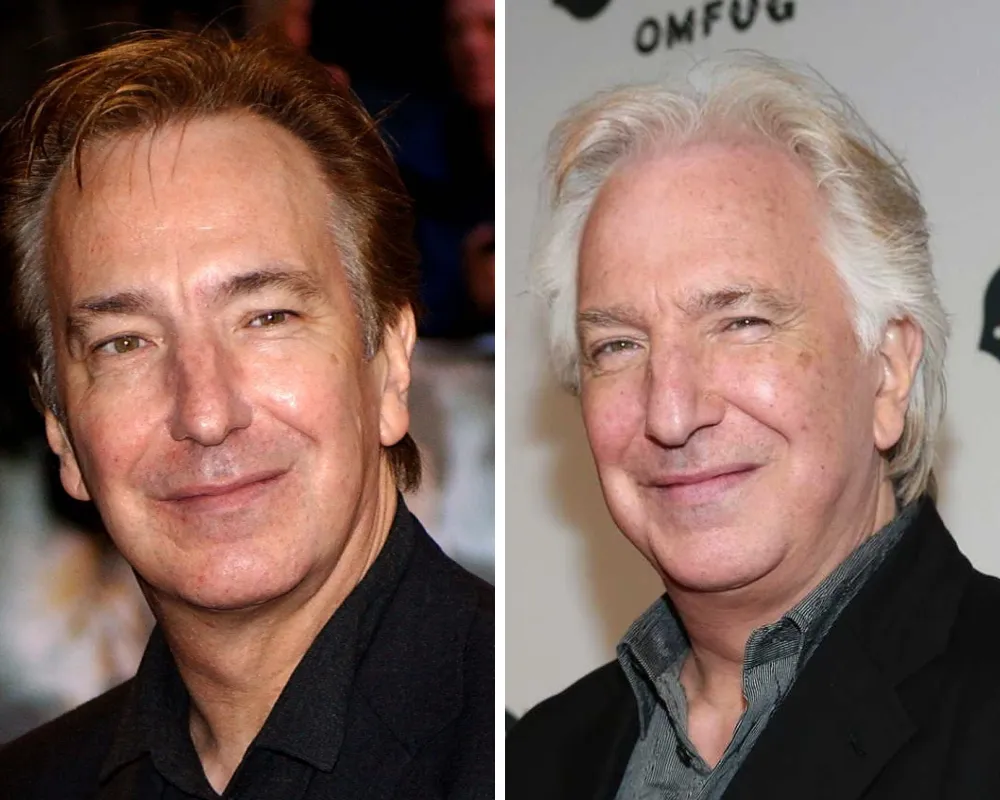 From Hans Gruber in Die Hard to an Angel in the comedic Dogma (and many more), he was probably best known for his role as Severus Snape in the Harry Potter films. Heartbreakingly, he passed from terminal cancer in 2016.
Corey Haim
As part of the "Two Coreys" alongside Corey Feldman, Corey Haim ruled the world of child actors in the '80s. His roles in both Lucas and The Lost Boys won him fame and accolades.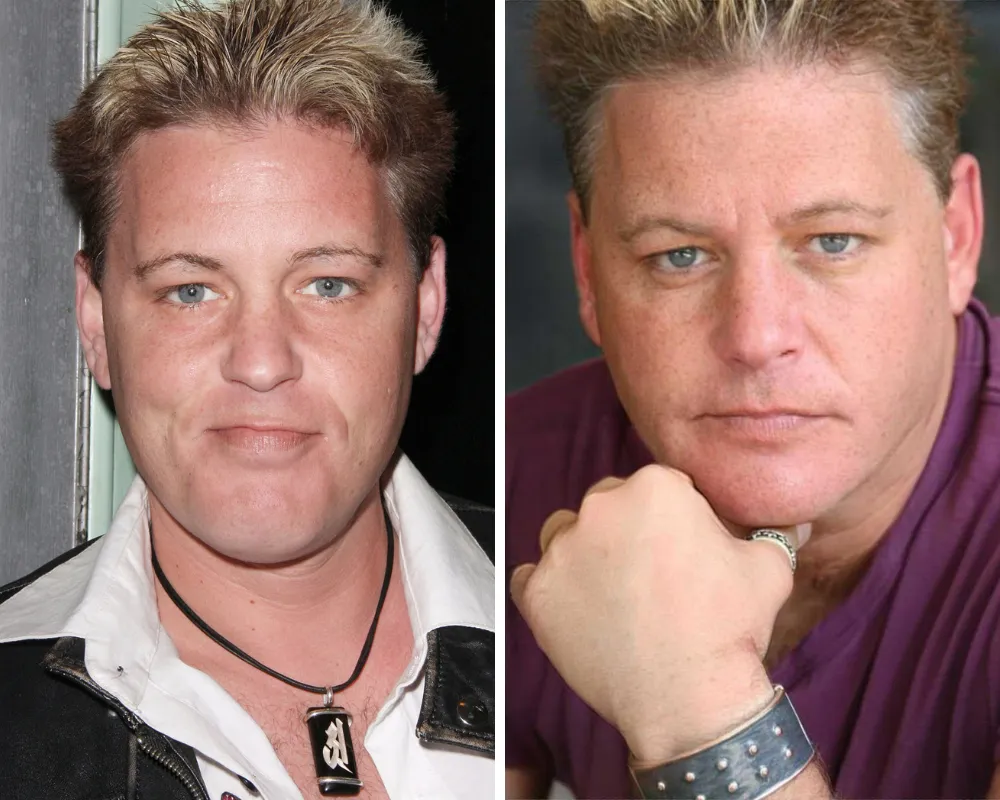 Unfortunately, Cory found it challenging to deal with the sudden fame and success. To deal with the stress, he turned to illegal substances and built up a dependency, which he then suffered from for the remainder of his life. In 2010, he passed away from an illness.
The Notorious B.I.G.
Although he only lived to the age of 24, Christopher George Latore Wallace (a.k.a the Notorious B.I.G. or Biggie Smalls) managed to leave quite an impressive musical legacy behind. He was a major player in the East Coast hip-hop scene.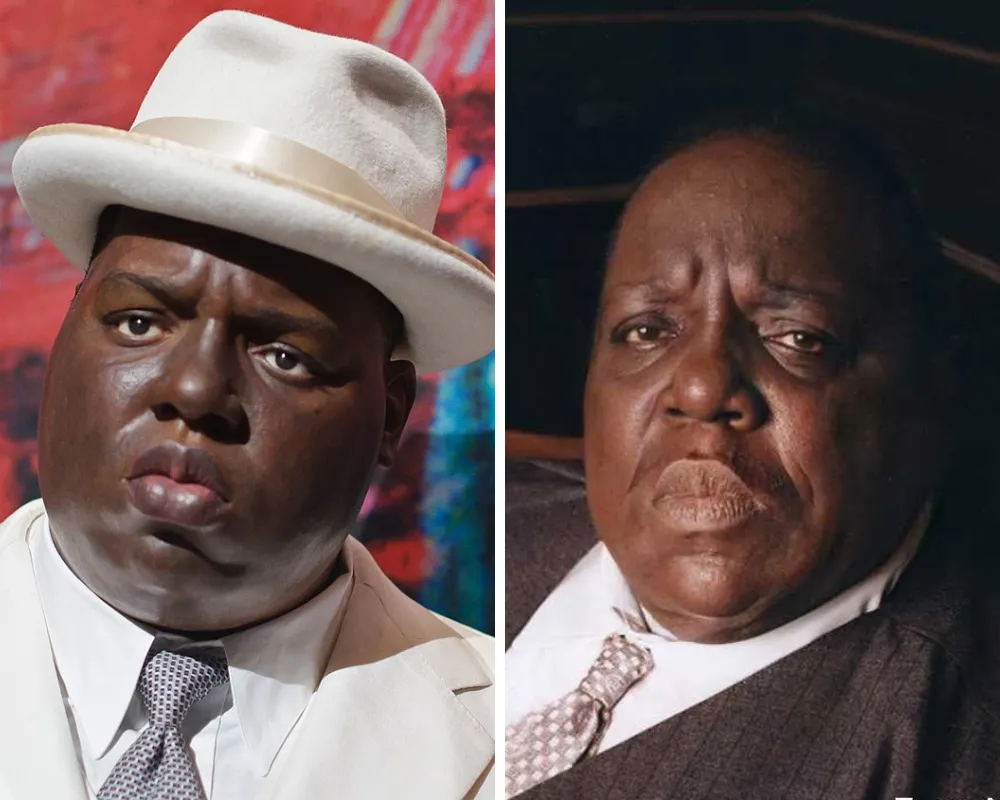 He only released two albums during his life, with the rest of his albums being released posthumously. Biggie's influence is undeniable — both Billboard and Rolling Stone named him the greatest rapper ever.
Sid Vicious
As "everything in punk that was dark, decadent, and nihilistic," Sid Vicious, though only 21 years old when he passed, is still remembered as one of the most iconic punk artists of all time.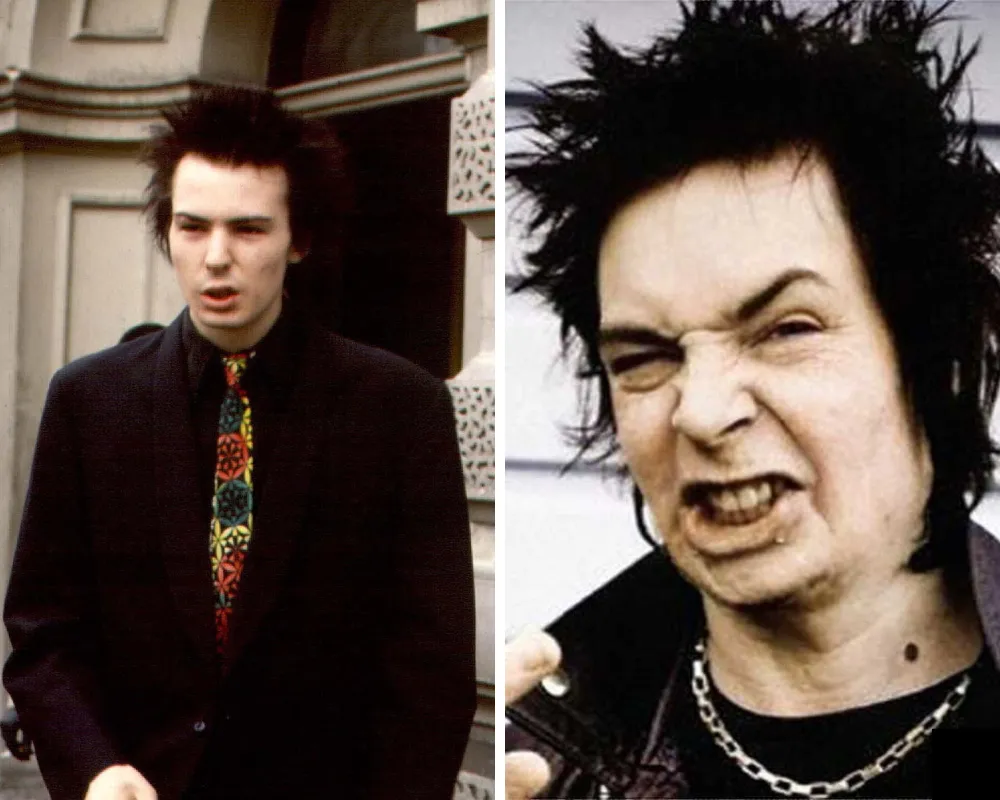 Sid Vicious (born John Simon Ritchie) was the bass player of the beloved punk band Sex Pistols. But, before that, he was a massive fan of the group. In fact, he never missed a single concert even before he joined.
Mindy McCready
A five-album country singer, Mindy McCready seemed to always want to be a singer. She even finished high school early to be able to start her music career at the age of 16. Her song "Guys Do it All the Time" was a No. 1 hit on the Billboard country chart.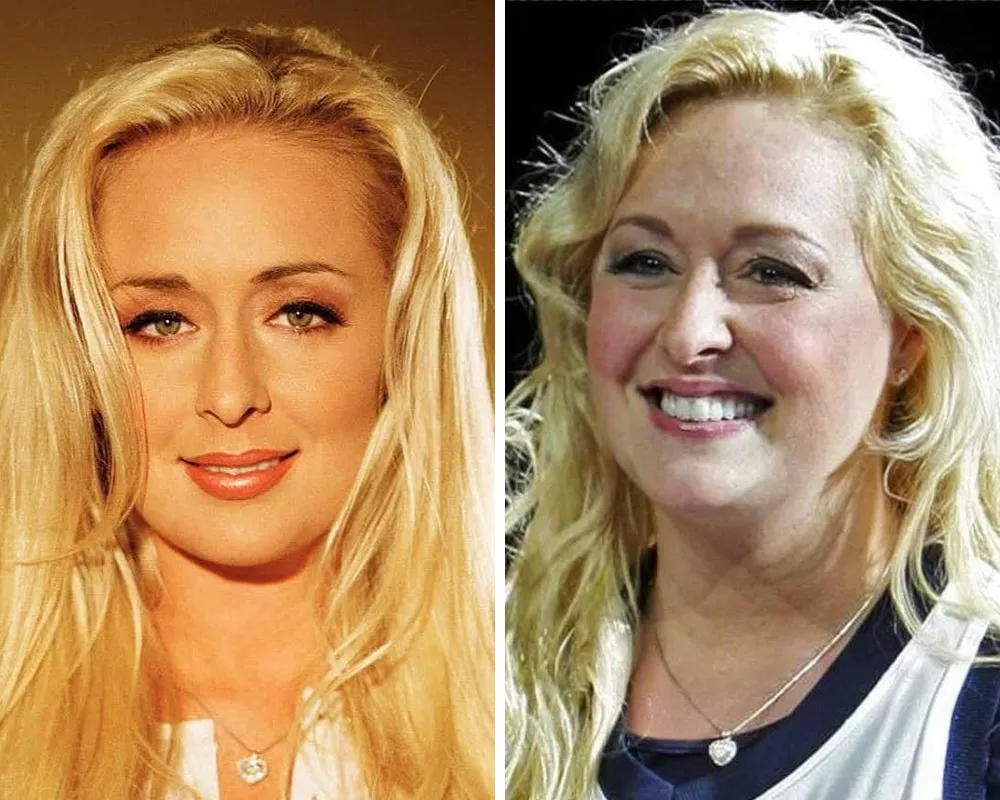 About a month after her partner and the father of her second child took his own life, Mindy followed in his footsteps. She was known to have struggled with depression and had a dependence on illicit substances.
Karen Carpenter
Karen Carpenter wasn't just famous for her incredible three-octave vocal range and beautiful deep voice, she was also the other half of the beloved duo the Carpenters alongside her brother Richard. Her difficulties began when she became the group's frontwoman.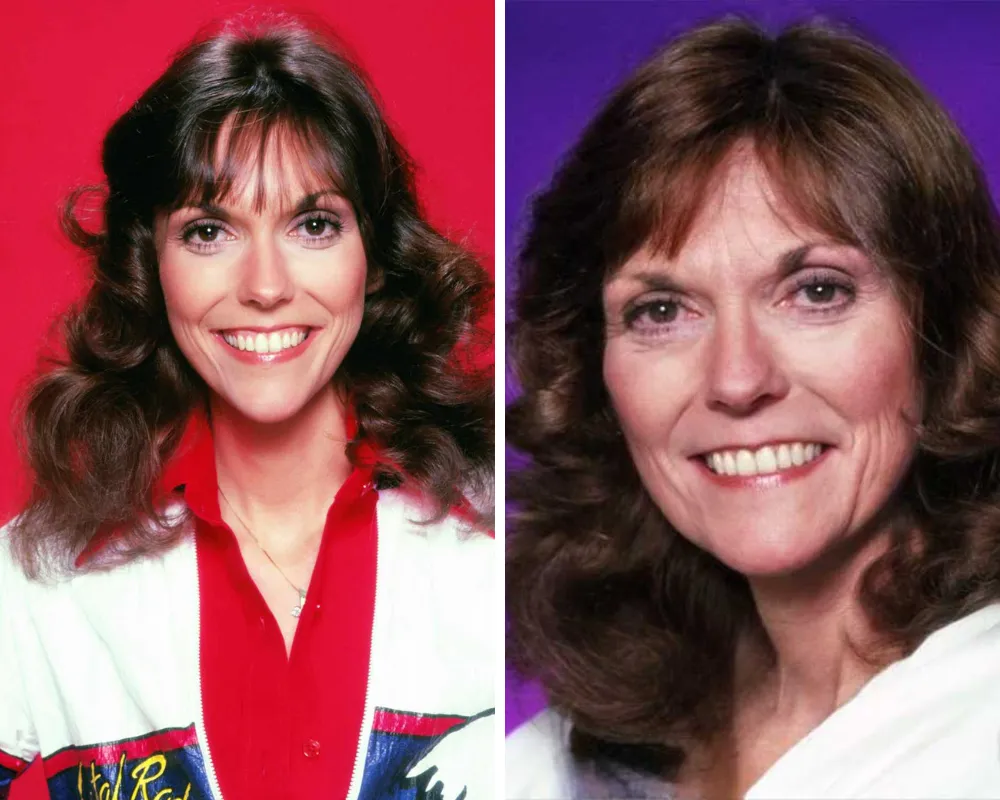 Being constantly scrutinized by the media, Karen developed an eating disorder that followed her throughout her short adult life and ultimately was part of the cause of her passing. She will forever be remembered for the wonderful music she gave to the world.
Simone Battle
Though interested in the performing arts from a young age, it was in 2011 when she made it onto The X Factor that she found fame, with Simon Cowell reportedly saying that she was one of his favorite contestants he ever mentored.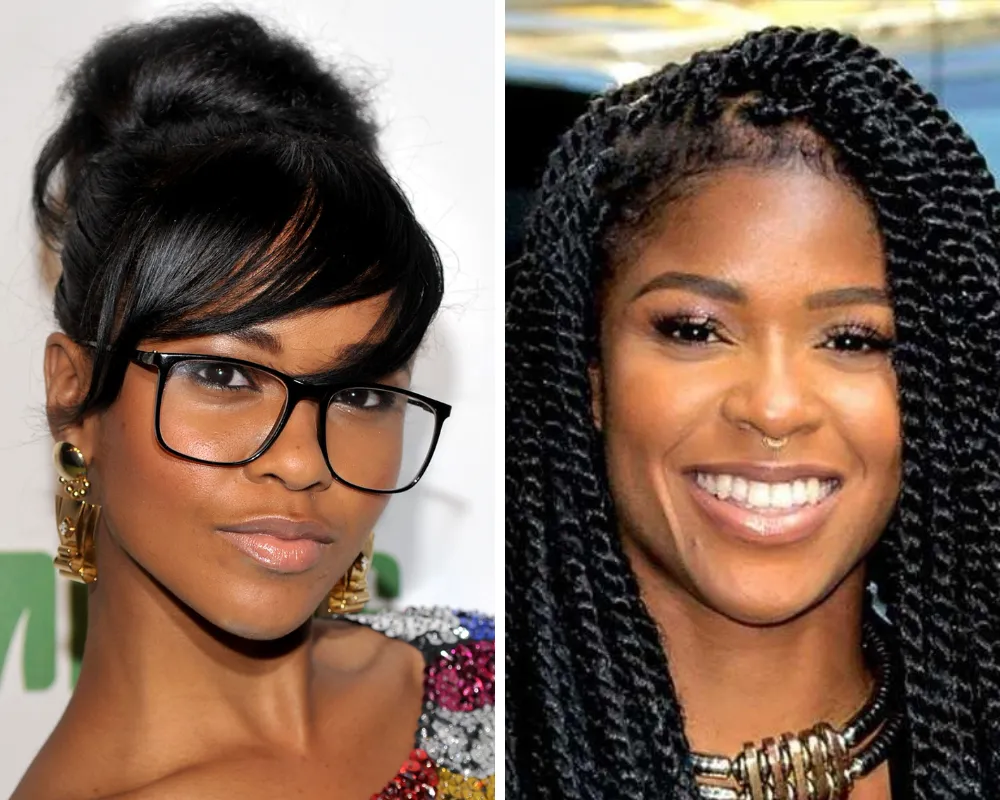 Fittingly, after covering their song in the TV competition, Simone was added to The Pussycat Dolls in 2012, who soon changed their name to G.R.L. At the young age of 25 in 2014, she took her own life.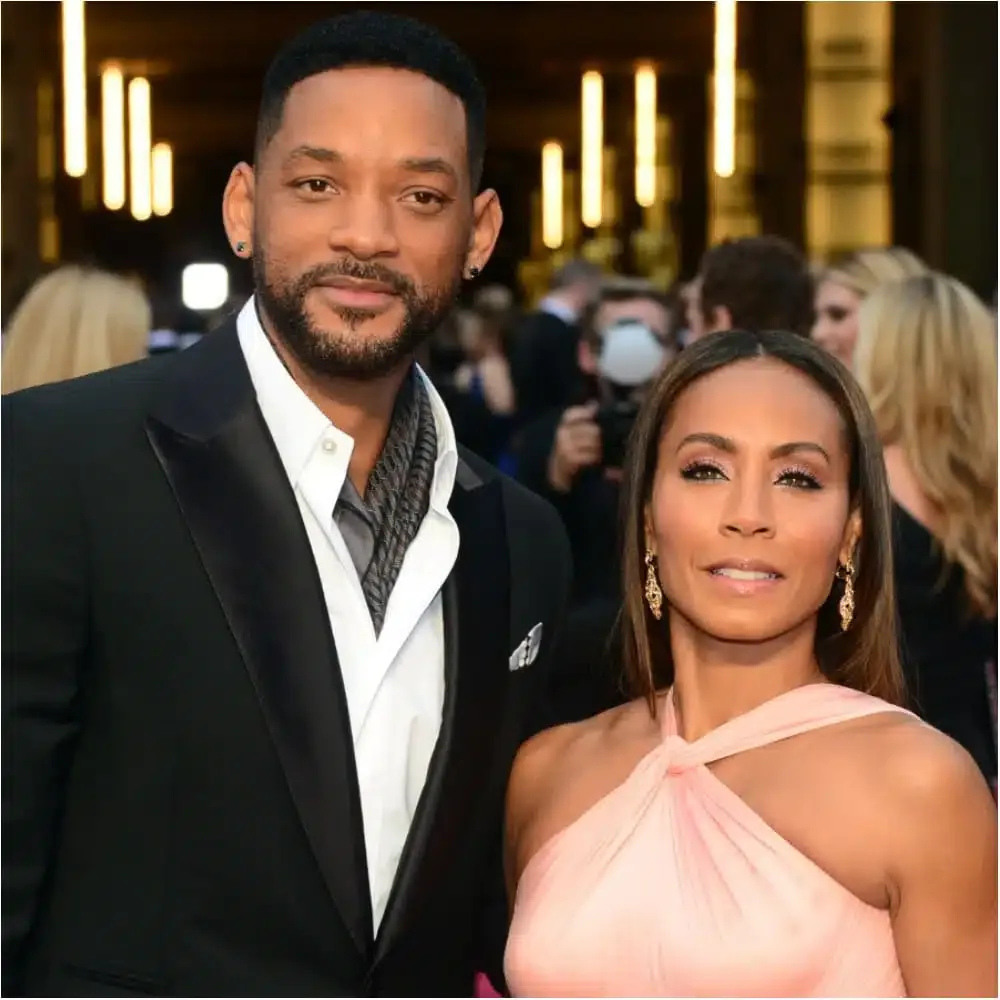 Celebrity couples with extreme height differences have proven to be a fantastic opportunity for paparazzi on and off the red carpet. Not only is it surprising when we see such extreme height differences, but it's also surprising that certain celebrities are even dating in the first place! Join us as we run through the very best in Hollywood and beyond.
Mary-Kate Olsen (5'2″) and Olivier Sarkozy (6'3″) – 13 inches
For the last few years now, the Olsen twins have switched focus from their acting careers to the world of fashion. At the same time that they made the career change, Mary-Kate Olsen first met banker Olivier Sarkozy, who is the brother of the former president of France.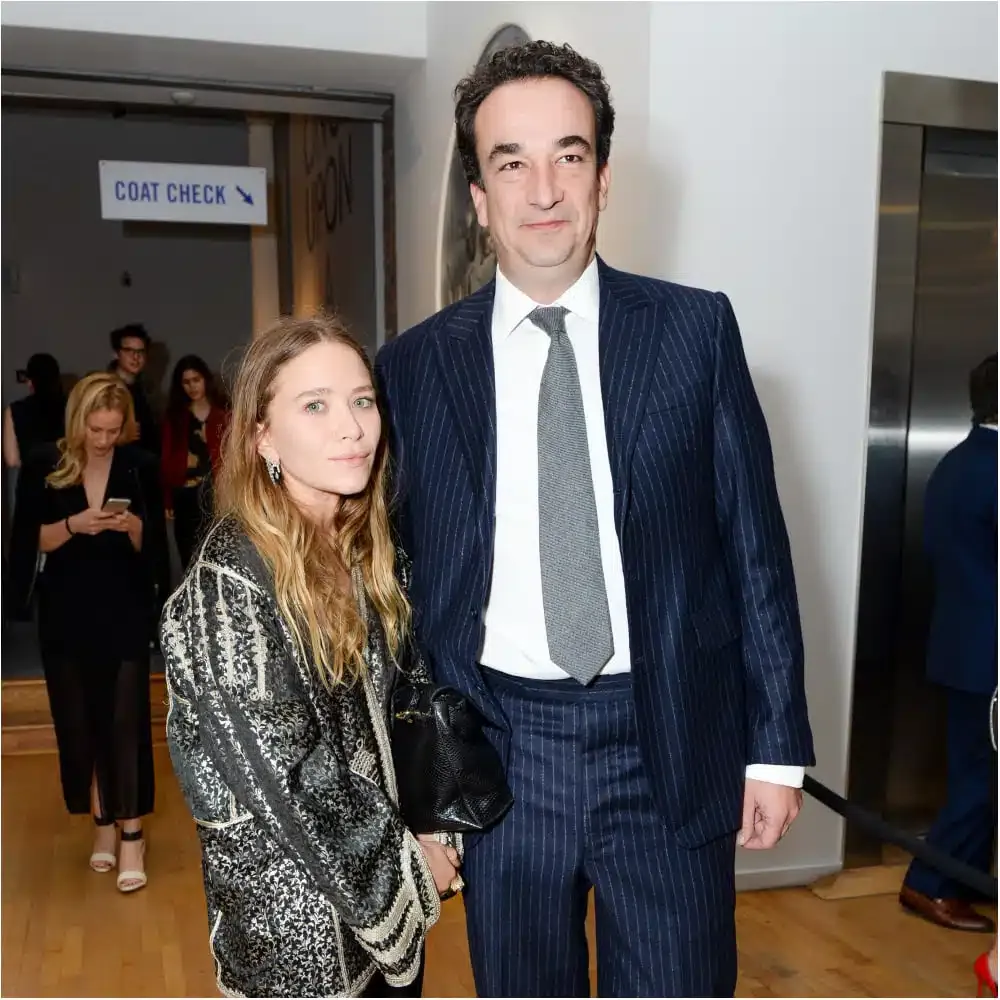 Since then, Mary-Kate and Olivier have tied the knot and are regularly seen together in public. At 6'3″, Sarkozy stands over a foot taller than his much shorter wife.
Miley Cyrus (5'5″) and Liam Hemsworth (6'3″) – 10 inches
Not only are Aussie brothers Chris and Liam Hemsworth both Hollywood superstars, but they are both in high-profile relationships! Liam Hemsworth, who starred as heartthrob Gale in The Hunger Games trilogy, is currently with Disney sensation turned pop star Miley Cyrus.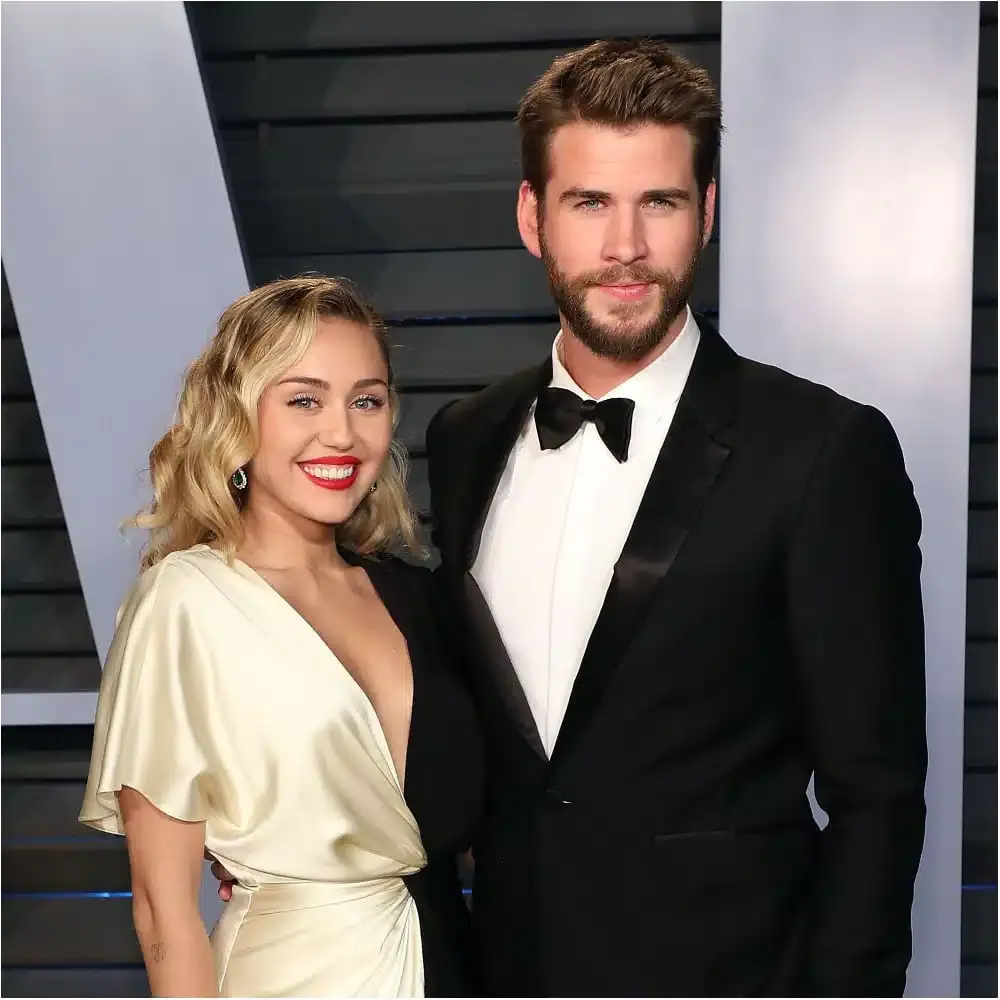 While she is 5'5″, Hemsworth towers over her at 6'3″! The on-again, off-again couple, who met on the set of The Last Song, announced their engagement in 2012, but later broke it off. After getting engaged a second time in 2016, all seemed well, until rumors recently started swirling about another break-up.
Cameron Diaz (5'9″) and Benji Madden (5'5″) – 4 inches
Not only is it surprising that Cameron Diaz is taller than Good Charlotte's Benji Madden, but it's shocking that the two are together at all! Arguably one of the oddest couples on this list, Diaz stands at 5'9″, which means she is a staggering four inches taller than her rockstar husband.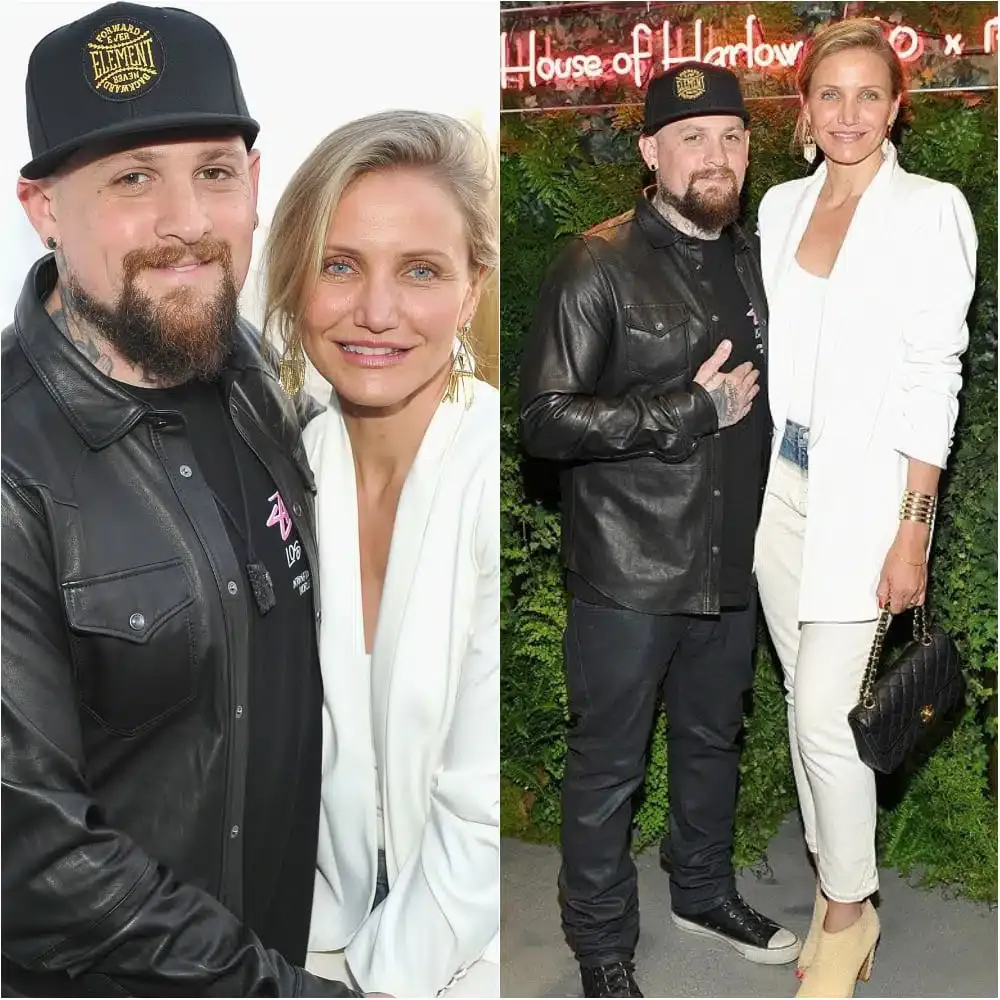 The actress began dating Madden back in 2014 and it only took seven months before the couple got married! Diaz has taken a step back from acting to focus on her life with Benji.
Seth Green (5'4″) and Clare Grant (5'7″) – 3 inches
Look, Clare Grant isn't particularly tall, by any means. However, her celebrity partner Seth Green is very short. Coming in a 5'4″, the voice behind Chris Griffin is often looking up to lock eyes with his wife.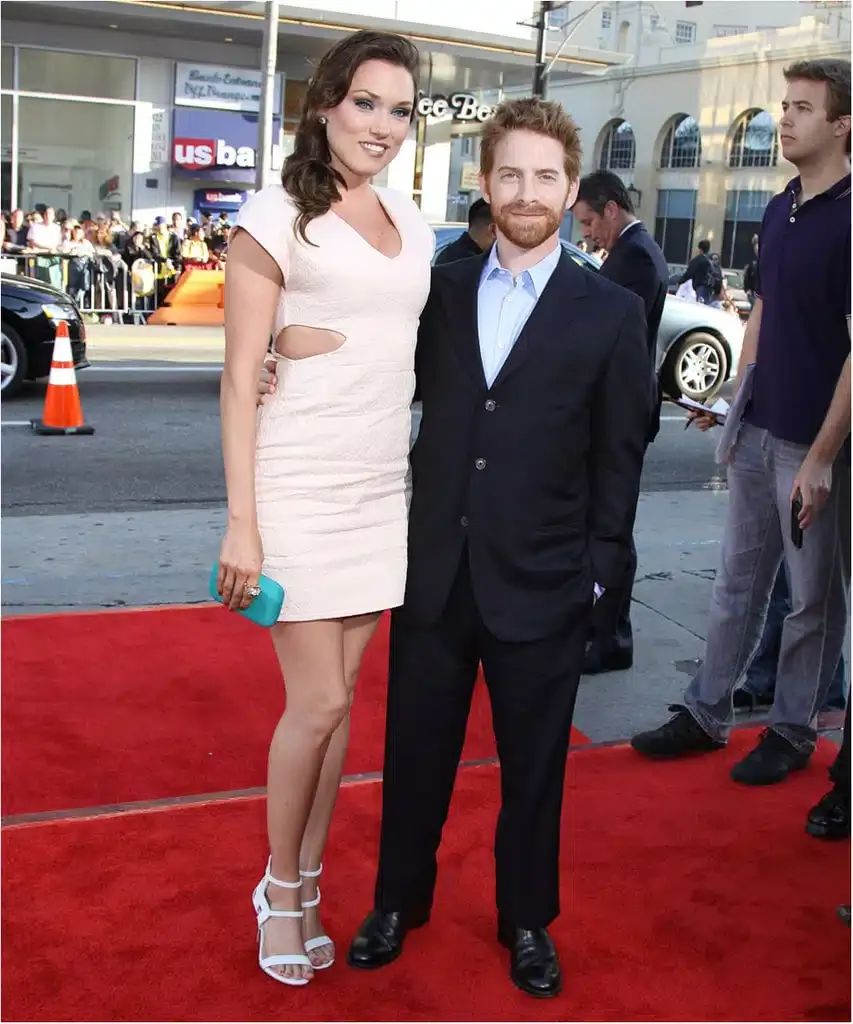 Despite the huge height difference, it is obvious that Green and Grant are thoroughly in love. The couple met in 2006, and since then, Grant has had a number of voice roles on Green's critically acclaimed animated comedy Robot Chicken.
Hafthor Julius Bjornsson (6'8″) and Kelsey Henson (5'2″) – 18 inches
When you are officially the world's strongest man, there is a good chance that you're going to be quite tall. Hailing from Iceland, it is clear that Hafthor Julius Bjornsson is a descendant of the fierce Vikings and is proud to represent his country at an international level.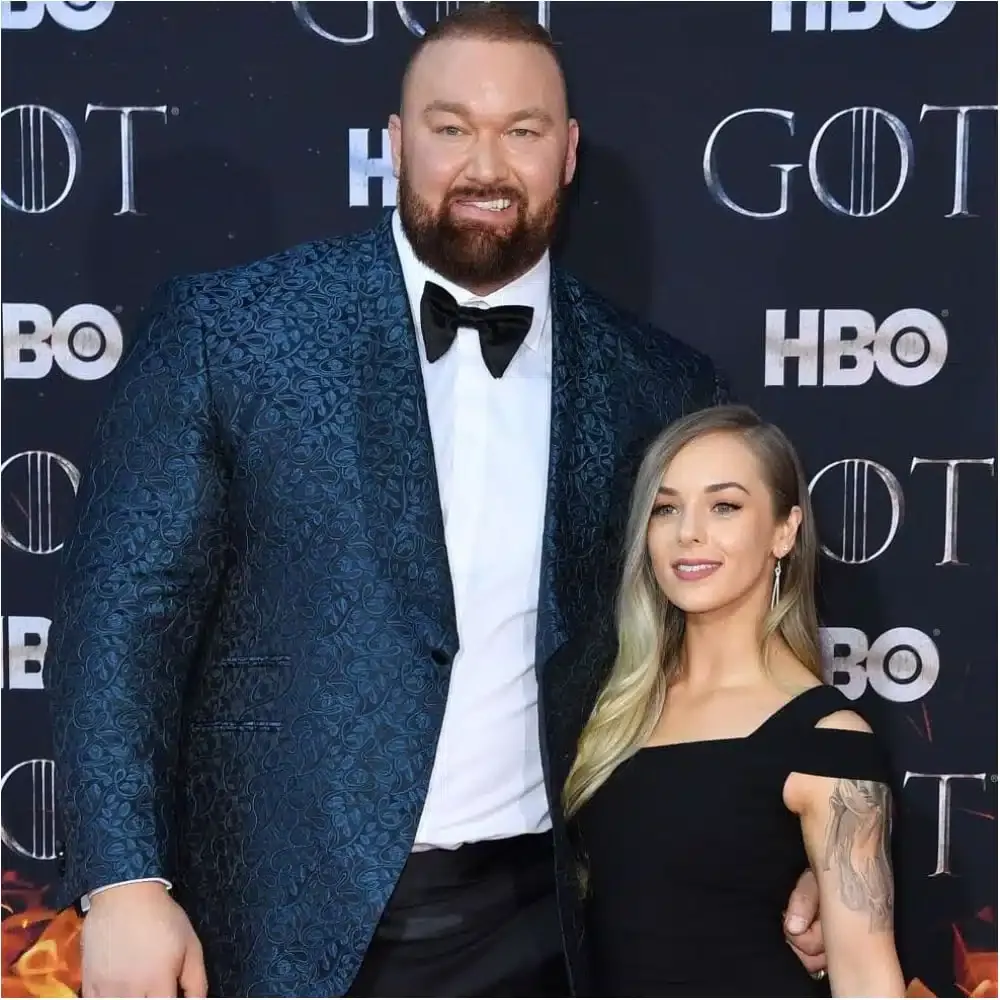 He undoubtedly towers over his wife Kelsey Henson, who he tied the knot with in 2018. Fans will be excited to see what happens to his character Gregor "The Mountain" Clegane in the final season of Game Of Thrones.
Chris Bosh (6'11") and Adrienne Williams (4'11") – 24 inches
There are plenty of players in the NBA who are taller than Miami Heat's Chris Bosh. However, he still looks like a giant compared to his wife, Adrienne Williams.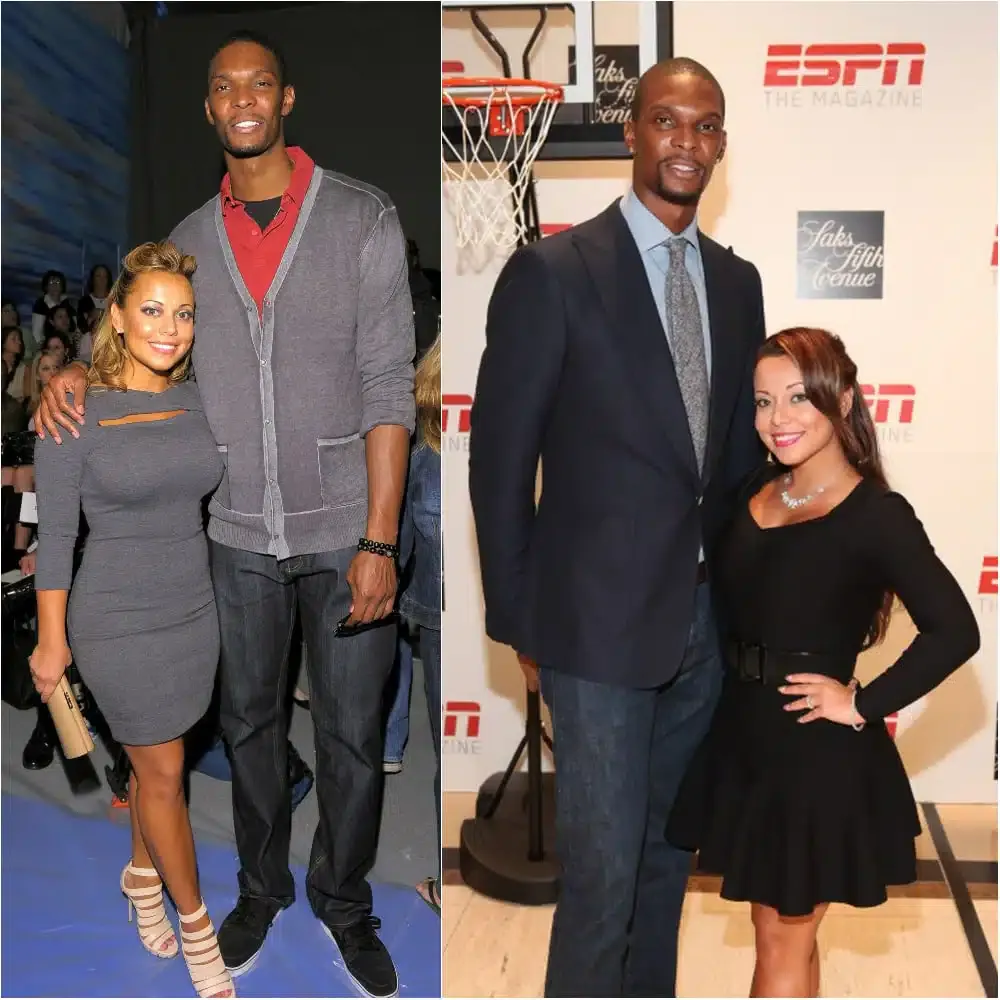 With Bosh at 6ft 11 inches and Williams exactly two feet shorter than him, it is a truly stunning thing to see whenever the couple are spotted on the red carpet together. It will be interesting to see how tall the couple's four kids ended up being.
Reese Witherspoon (5'1″) and Jim Toth (6'1″) – 12 inches
Legally Blonde legend Reese Witherspoon has a long history of dating celebrities who are much taller than she is. Not only was her ex-husband Ryan Phillippe over 6'0″, but so was one of her more recent exes, Jake Gyllenhaal.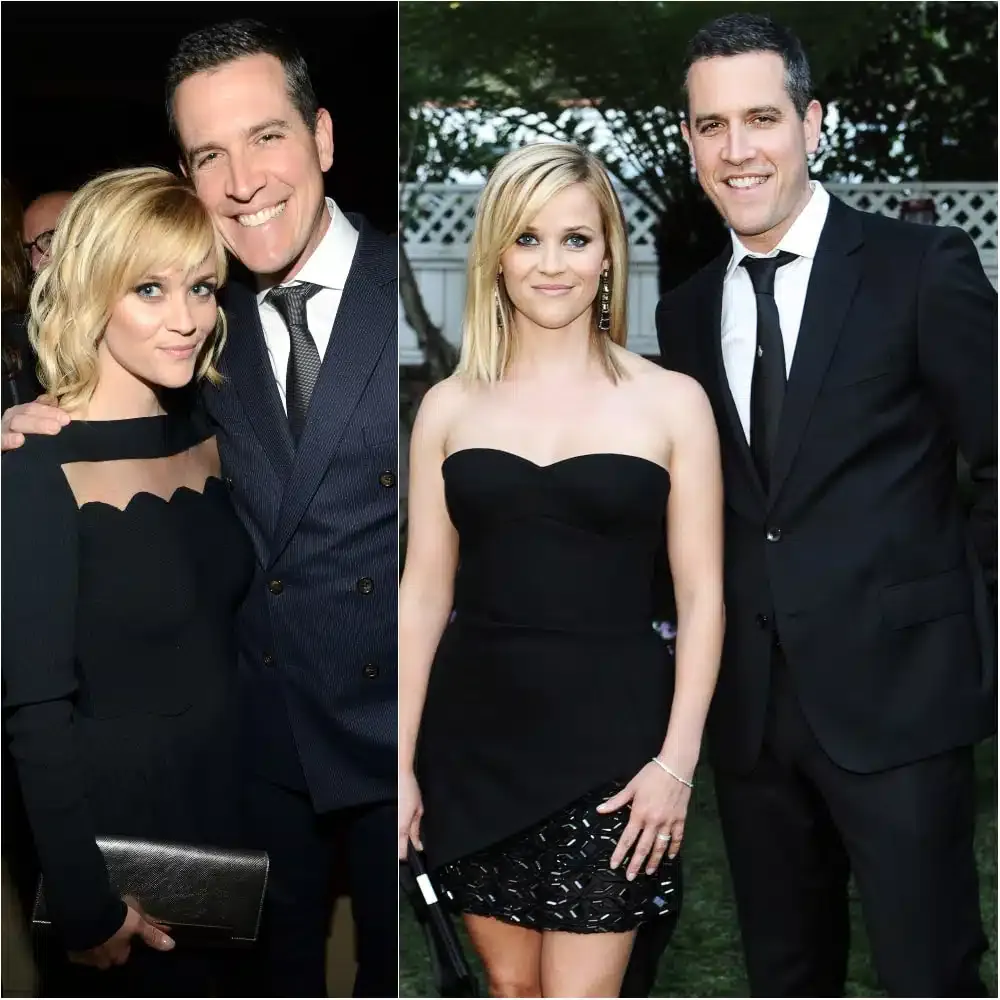 Witherspoon's love for all things tall hasn't stopped, and her current husband, Phil Toth, can certainly vouch for that. As tall as the former flames in her life were, Toth is a towering 12 inches taller than the talented actress.
Daniel Radcliffe (5'4″) and Erin Darke (5'6″) – 2 inches
While everyone was rooting for Daniel Radcliffe and Emma Watson to have an off-screen romance after their work on the Harry Potter franchise, the former ended up dating a lesser known name – Erin Darke, who happens to be two inches taller than him.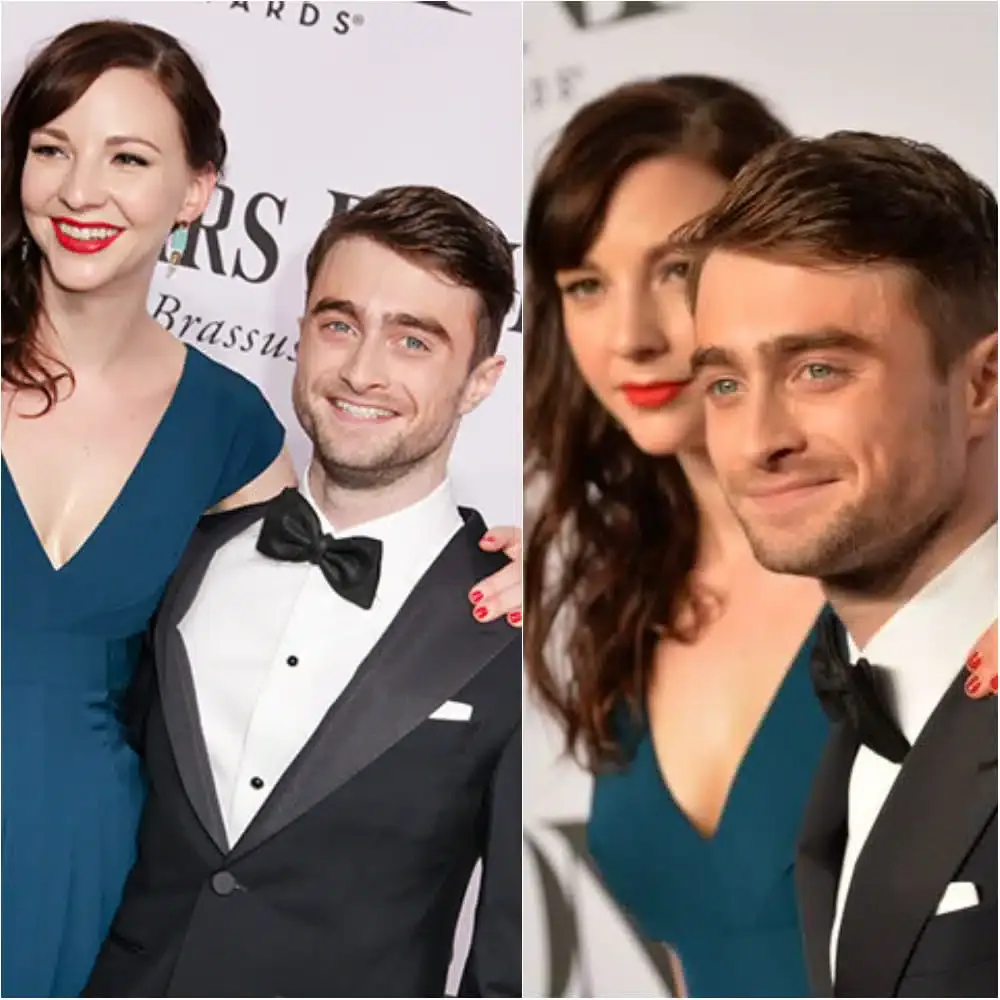 They actually started dating after first working together on the set of the movie Kill Your Darlings. Despite this, Darke did express her concerns over Radcliffe's severe weight loss for a role in the movie Jungle.
Mila Kunis (5'4″) and Ashton Kutcher (6'2″) – 10 inches
Although many have put up posters on their walls of both stars, every one of those fans has rooted for Mila Kunis and Ashton Kutcher ever since they starred together on That '70s Show and eventually became an item.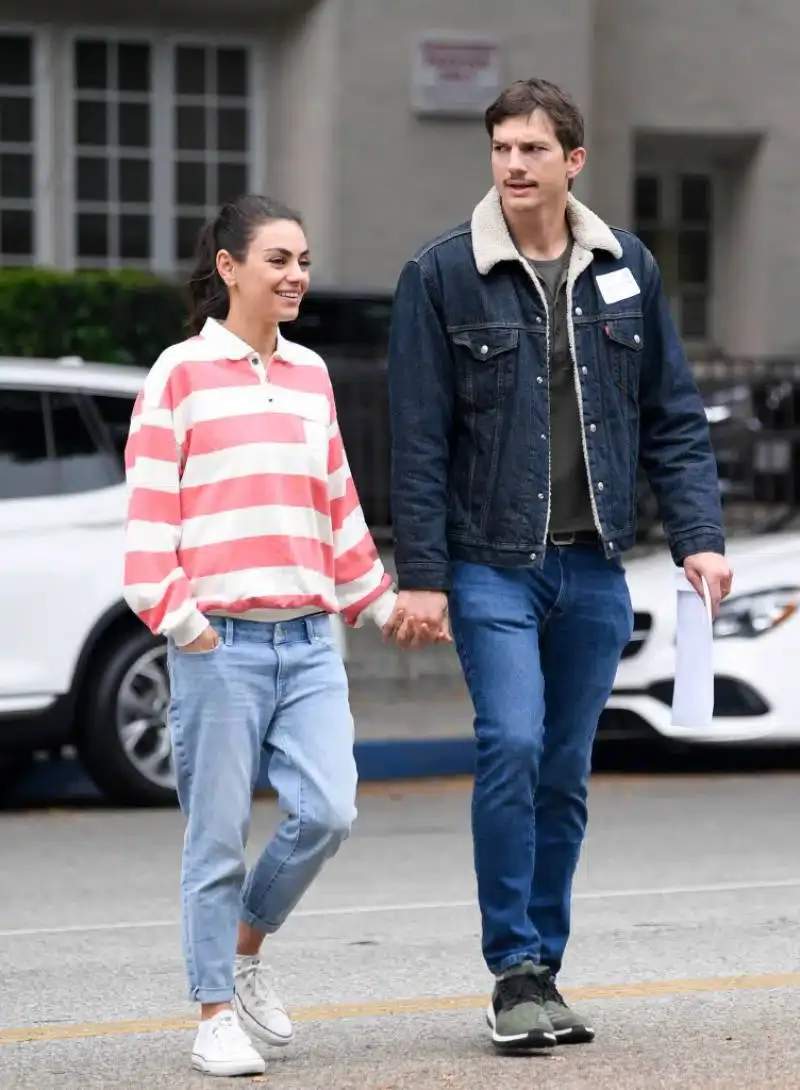 Since then, Kunis and Kutcher have had two kids (Wyatt and Dmitri) and tied the knot in 2015. Kutcher's previous wife, Demi Moore, was only a couple of inches taller than Mila Kunis, but we all know how that went.
Kim Kardashian (5'3″) and Kris Humphries (6'9″) – 18 inches
As most of the world knows by now, Kim Kardashian is happily married to hip-hop artist Kanye West and has had three kids with him. However, casual fans might not know that she was previously married to a much taller person by the name of Kris Humphries.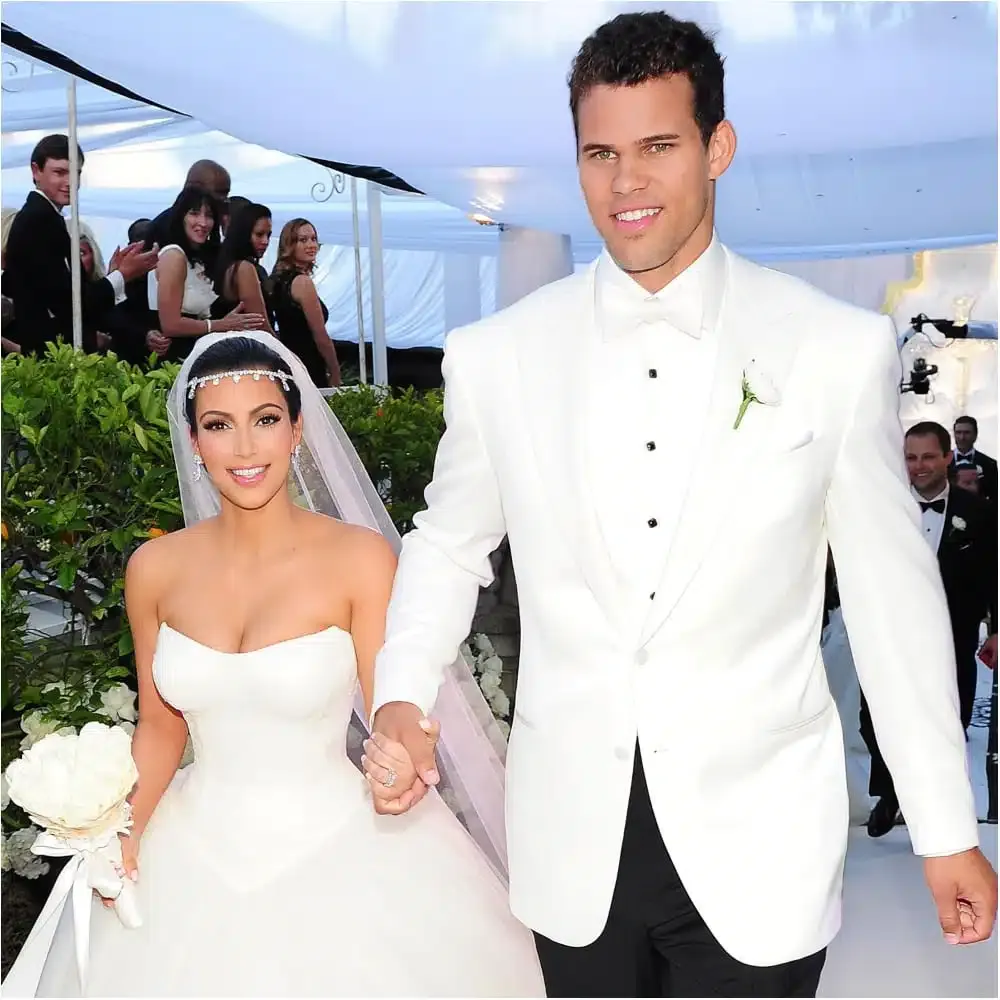 She tied the knot with the basketball player on August 20, 2011. However, 72 days later, the TV personality filed for divorce. Amazingly, there is also a 14-inch height difference between Yeezy and Humphries.
Nicole Kidman (5'11") and Keith Urban (5'10") – 1 inch
Nicole Kidman isn't the tallest lady of all time, but she has a reputation for dating some of the shorter guys in the industry – most notably, Tom Cruise. However, that Hollywood romance has been history for years now.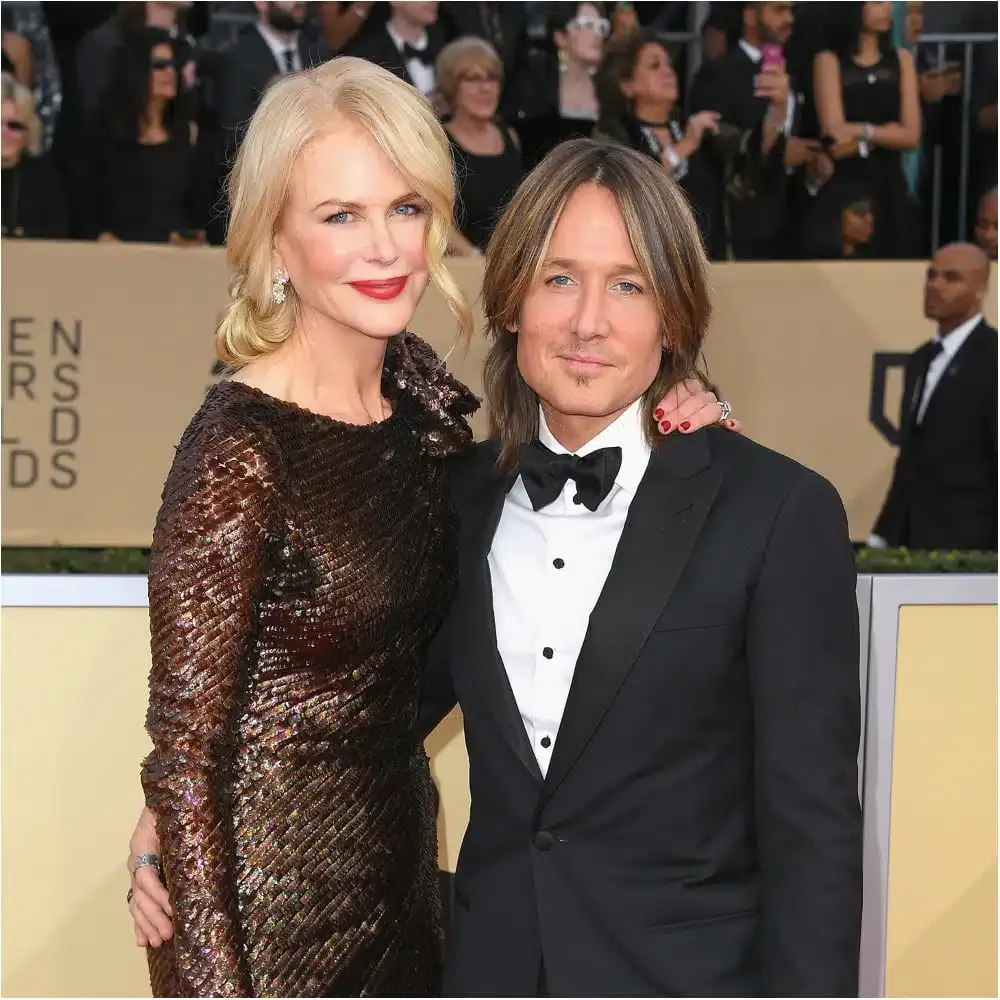 Despite this, Kidman has jumped ship to another relatively short celebrity; Aussie country singer Keith Urban. She's not much taller than her husband, but Kidman does tower over Urban when she goes to awards events with him and wears a pair of heels.
Prince William (6'3″) and Kate Middleton (5'7″) – 8 inches
It certainly isn't the biggest height difference on this list. However, there is no denying that Kate Middleton is a bit taller than the average woman, coming in at a respectable 5ft and 7 inches.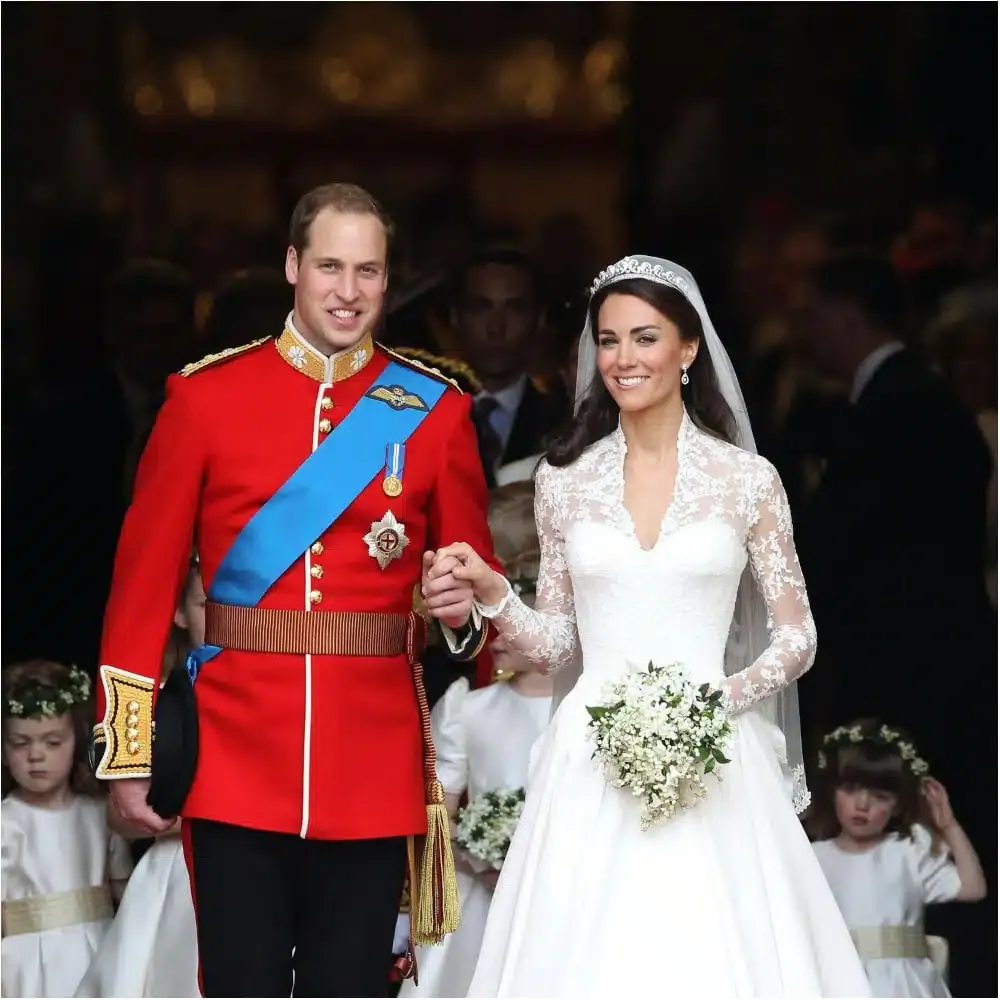 Of course, Will and Kate will be thrilled to not be the center of attention ever since Prince Harry tied the knot with Meagan Markle this year. It seems though that as time goes on, things are only going to become more eventful for the second in line to the throne.
Channing Tatum (6ft) and Jenna Dewan (5'2″) – 10 inches
One of the most beloved couples to have evolved from an on-screen relationship was Channing Tatum and Jenna Dewan, who starred together in the popular dance movie Step Up.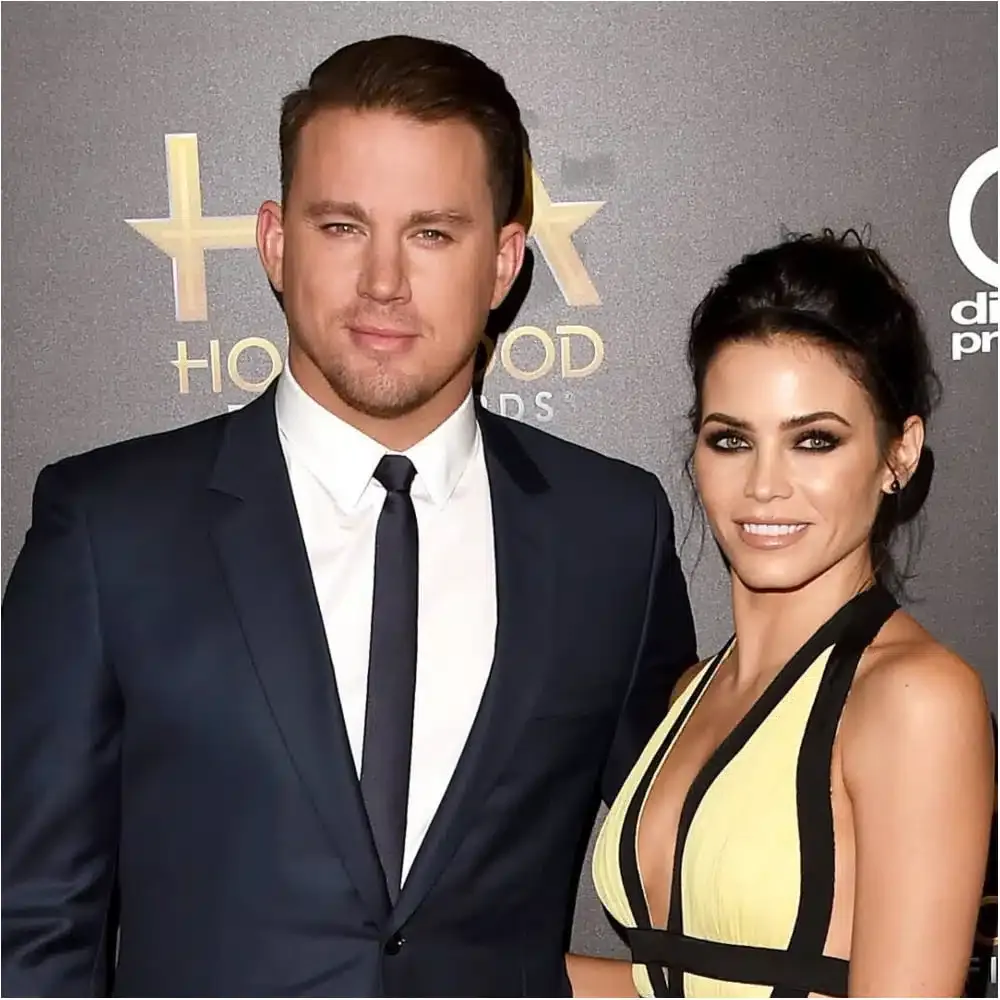 As soon as the crew wrapped up filming, Tatum and Dewan began dating and eventually tied the knot three years later. They even had a daughter. However, like so many other Hollywood couples, Tatum and Dewan were simply not meant to be and separated in 2018.
Christina Ricci (5'1″) and James Heerdegen (6'+) – 11+ inches
Another actress who inevitably tends to end up with guys much taller than her is Christina Ricci. At one point, the Addams Family star was engaged to the colossal Owen Benjamin, who was 6'6″ in comparison to her much shorter 5'1″ stature.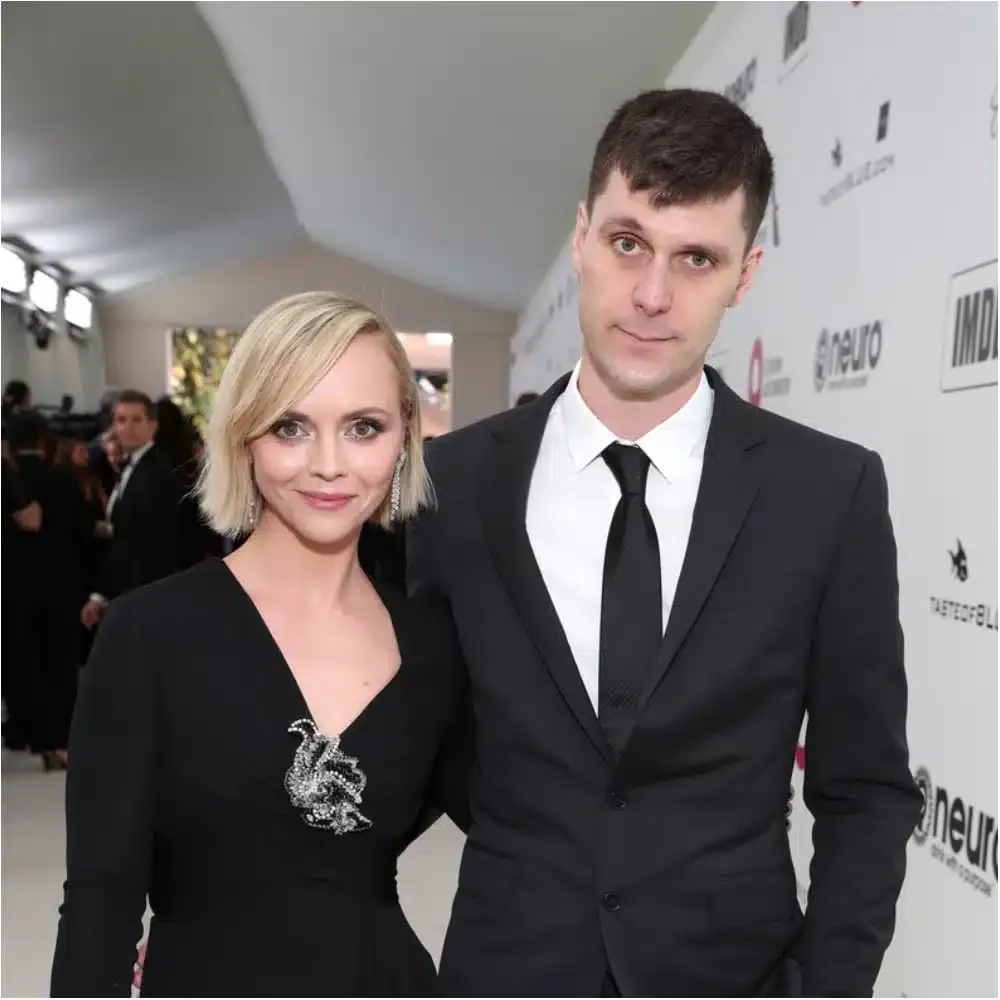 However, things didn't work out between the two and since then, Ricci has moved onto actor James Heerdegen. While it's unclear whether Heerdegen is as tall as Benjamin, he is definitely at least 6ft tall.
Sophie Turner (5'7″) and Joe Jonas (5'6″) – 1 inch
When you are in your early 20s and are a part of two of the biggest TV/film franchises, you must be doing something right – and that's just Sophie Turner's professional life!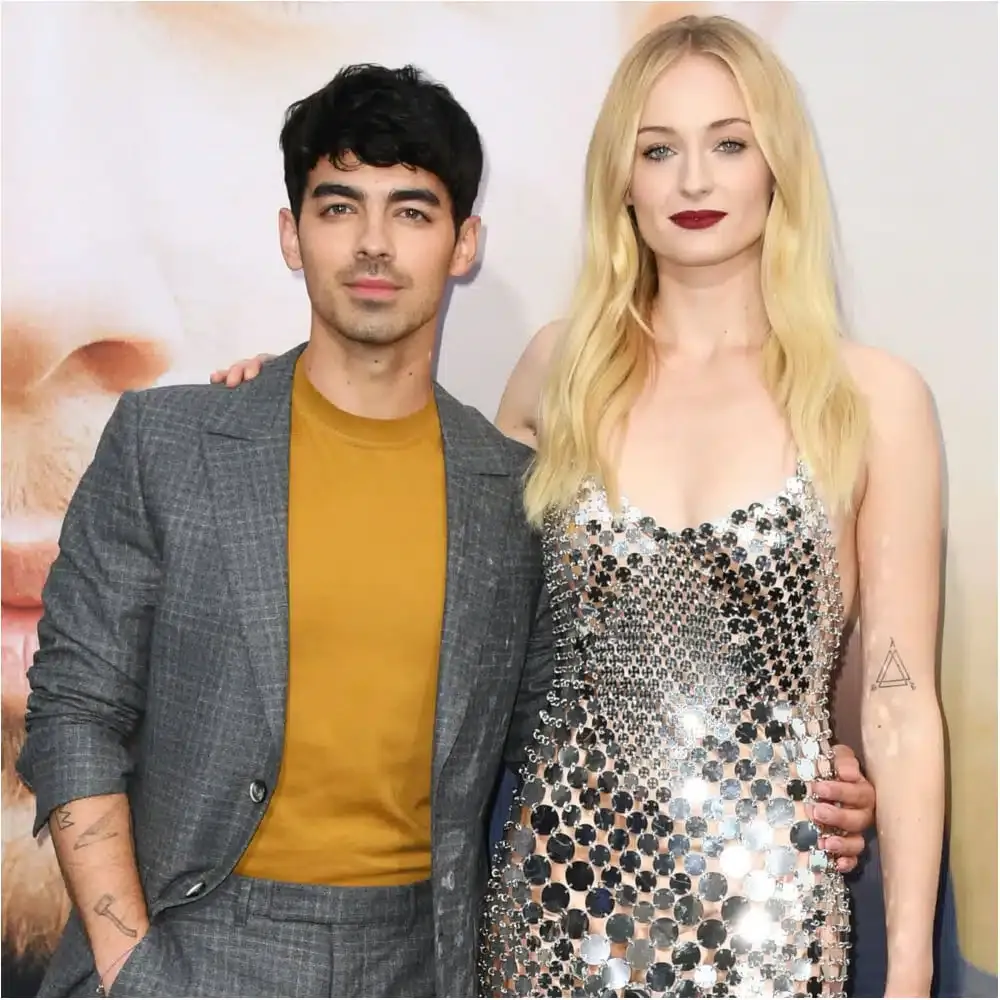 The young actress, who is ready to own 2019 with her roles in Game of Thrones and the upcoming X-Men movie Dark Phoenix, has been engaged to pop star Joe Jonas since 2016. There might only be one inch between them in height, but when Sophie's wearing heels, she towers over her fiance.
Jay Cutler (6'3″) and Kristin Cavallari (5'3″) – 12 inches
They might be famous for very different reasons, but Jay Cutler and Kristin Cavallari are a powerful celebrity couple.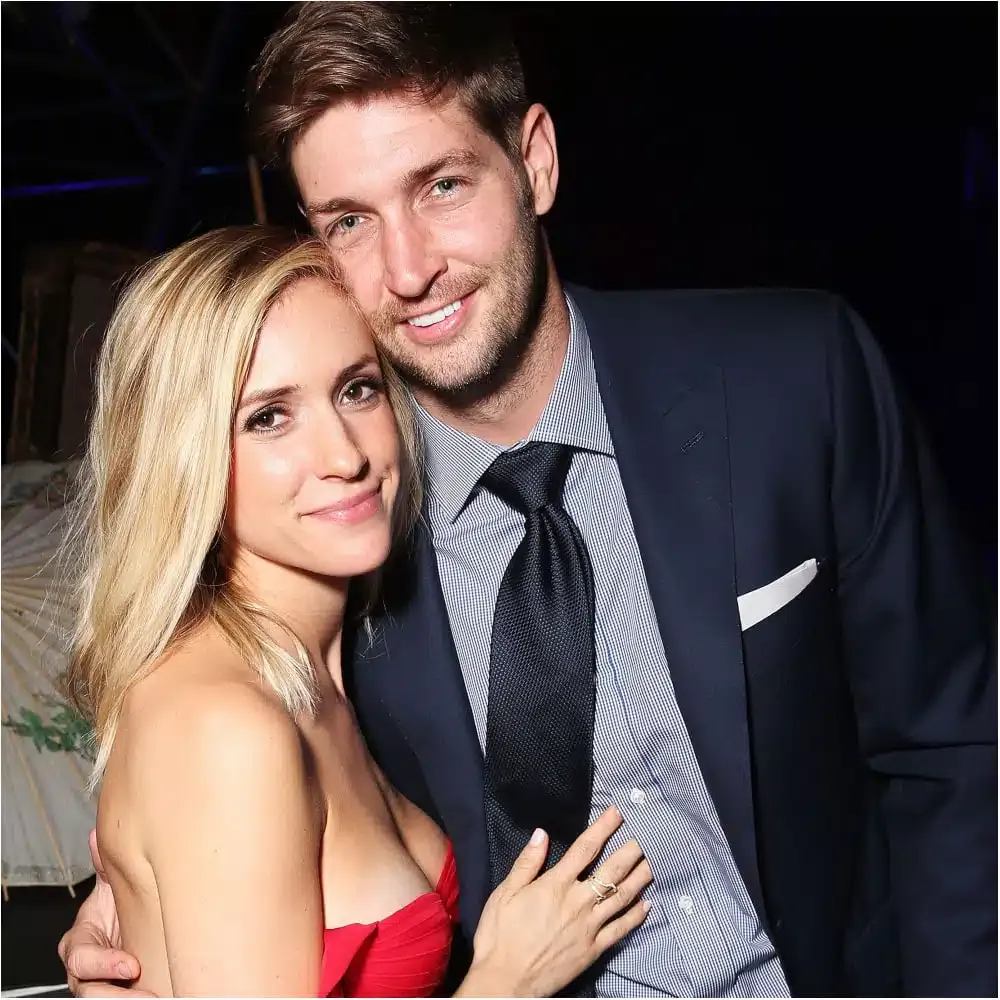 Cutler, whose football career was prematurely ended after a bad injury and lack of playing time, is a staggering 12 inches taller than his wife. Cavallari, on the other hand, is still doing her thing in the world of TV, and is currently starring in her very own reality show Very Cavallari. The show documents the couple's life together.
Ian Somerhalder (5'8″) and Nikki Reed (5'4″) – 4 inches
This is one couple who you seriously don't want to mess with, especially since they both starred as vampires in separate shows/movies.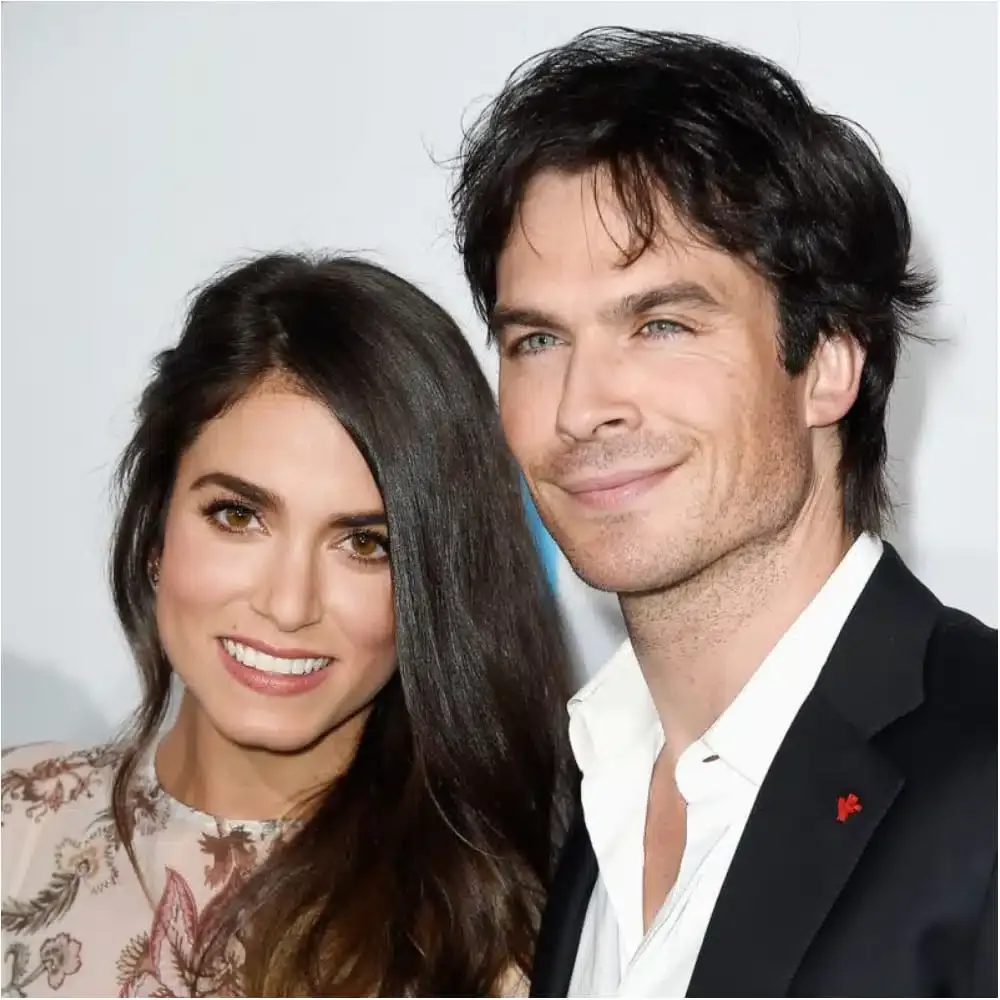 Ian Somerhalder starred as Damon Salvatore in the popular series The Vampire Diaries, while Nikki Reed played vampiress Rosalie Hale in the Twilight saga. Since 2014, the couple has been inseparable, tying the knot a year later and having a daughter in 2017. Somerhalder is scheduled to star in the upcoming Netflix series V-Wars.
Chris Hemsworth (6'3″) and Elsa Pataky (5'3″) – 12 inches
When casting Chris Hemsworth as Thor, the God of Thunder, Marvel Cinematic Studios needed to make sure that they had someone who was fairly tall for the role. At 6'3″, the man from down under certainly fit the bill.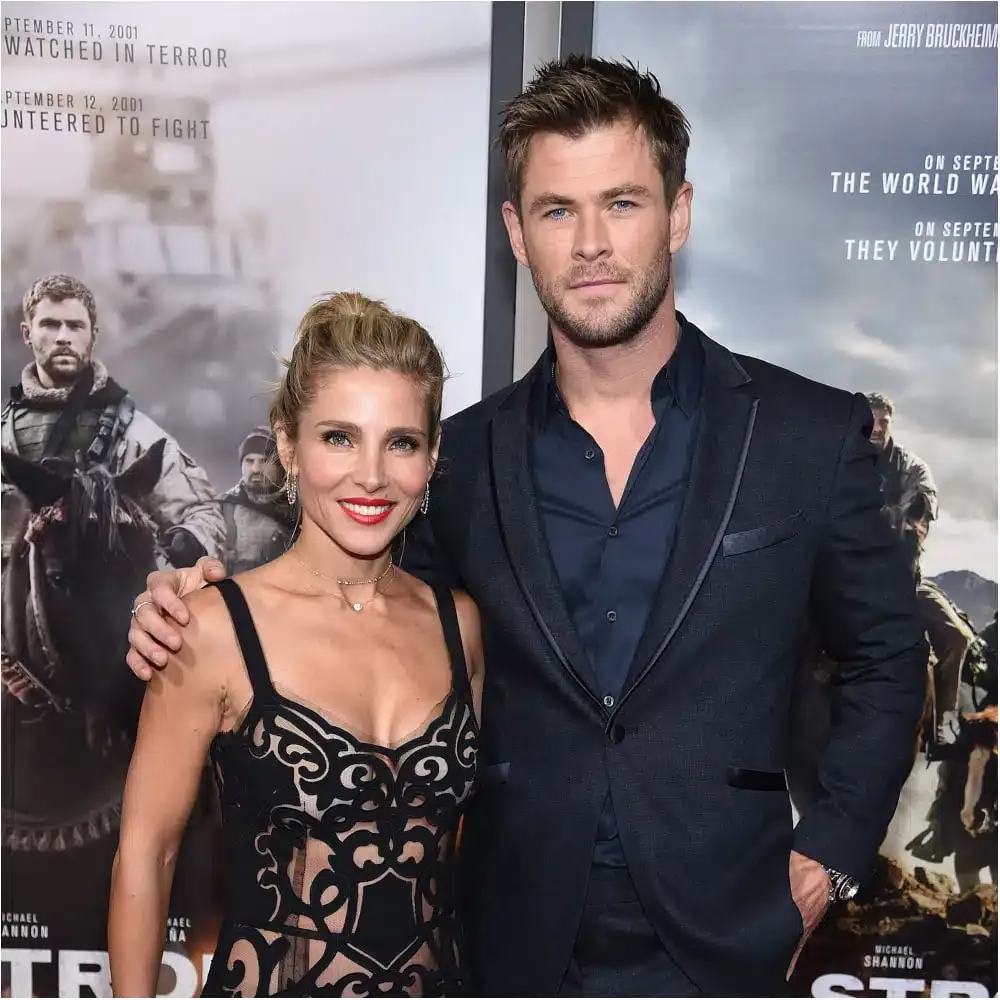 As for Hemsworth's personal life, he doesn't let the huge height difference between him and his wife Elsa Pataky get in the middle of their relationship. Spanish actress Pataky has also had her fair share of Hollywood success, starring in the Fast and Furious franchise.
Peter Dinklage (4'4″) and Erica Schmidt (5'5″) – 13 inches
Peter Dinklage has proven time and time again on HBO's Game of Thrones that size really doesn't matter. Despite being the shortest person in the whole of Westeros, he is also one of the most feared.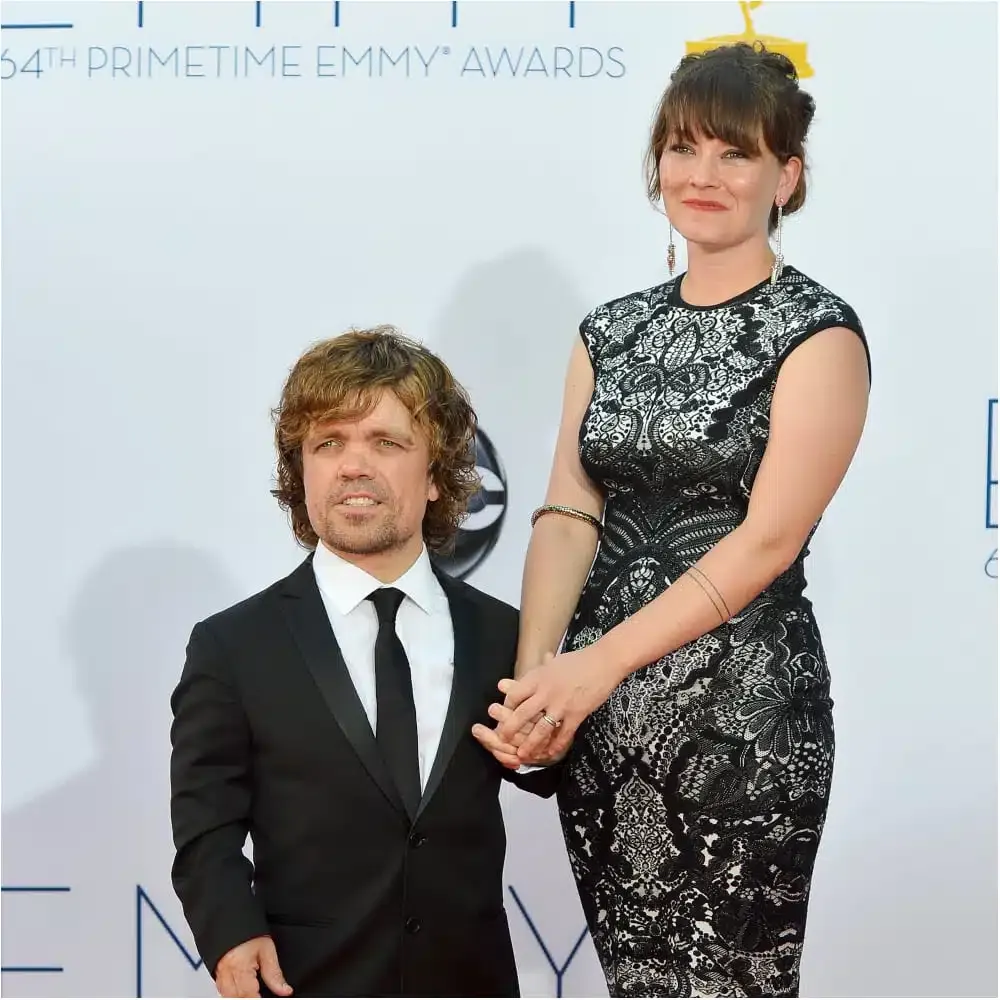 Although his fame has skyrocketed in the last few years, Dinklage has aimed to keep his personal life as private as possible. He has been married to Erica Schmidt for over a decade now and the couple has since had two kids.
Jessica Simpson (5'3″) and Eric Johnson (6'3″) – 12 inches
When pop star Jessica Simpson was previously married to actor Nick Lachey, there were only 4 inches separating the married couple. However, Simpson has since moved on from Lachey and tied the knot with football player Eric Johnson back in 2014.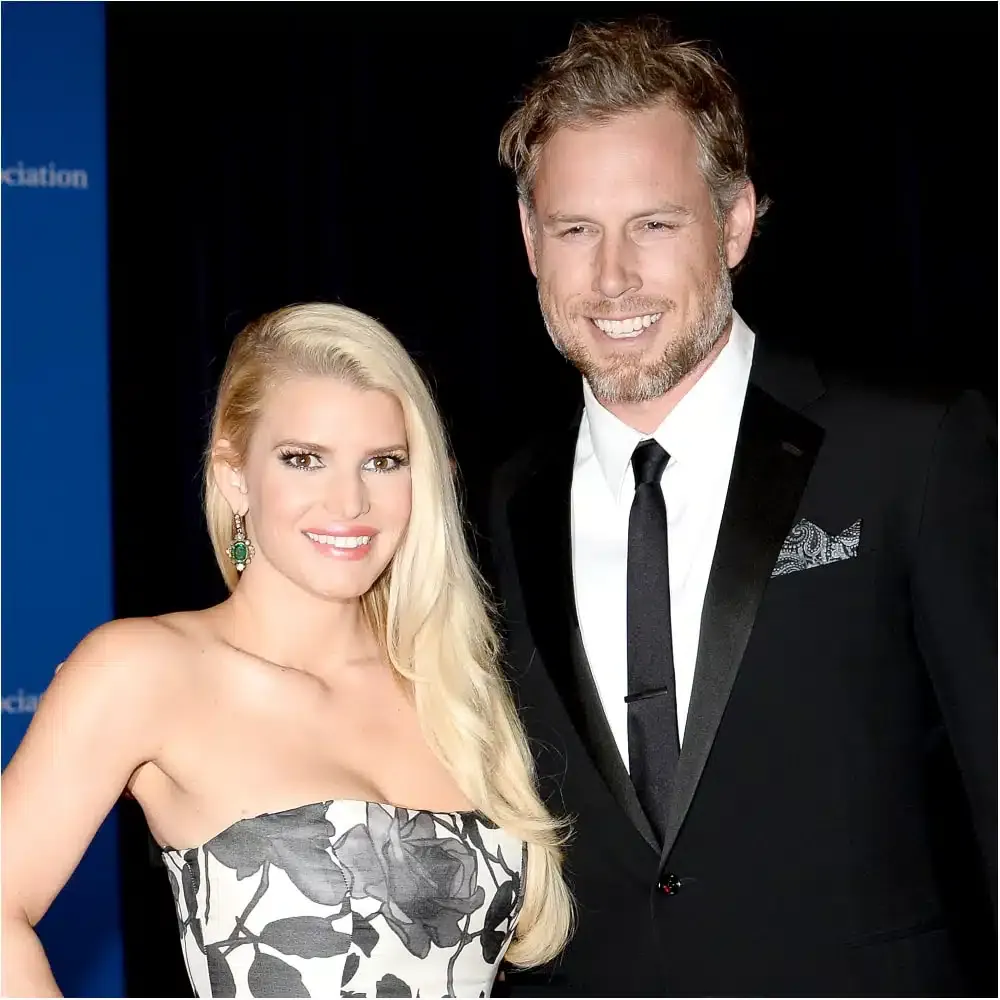 In terms of height, Johnson was certainly an upgrade for the singer, with a much greater 12-inch height difference between the two. Let's face it; when you are married to an NFL player, you should go big or go home.
Lebron James (6'6″) and Savannah Brinson (5'7″) – 11 inches
When you date a basketball player, the height difference can look even bigger than it actually is. However, this doesn't apply to Savannah Brinson. At 5 ft and 7 inches tall, she is definitely not short by any means.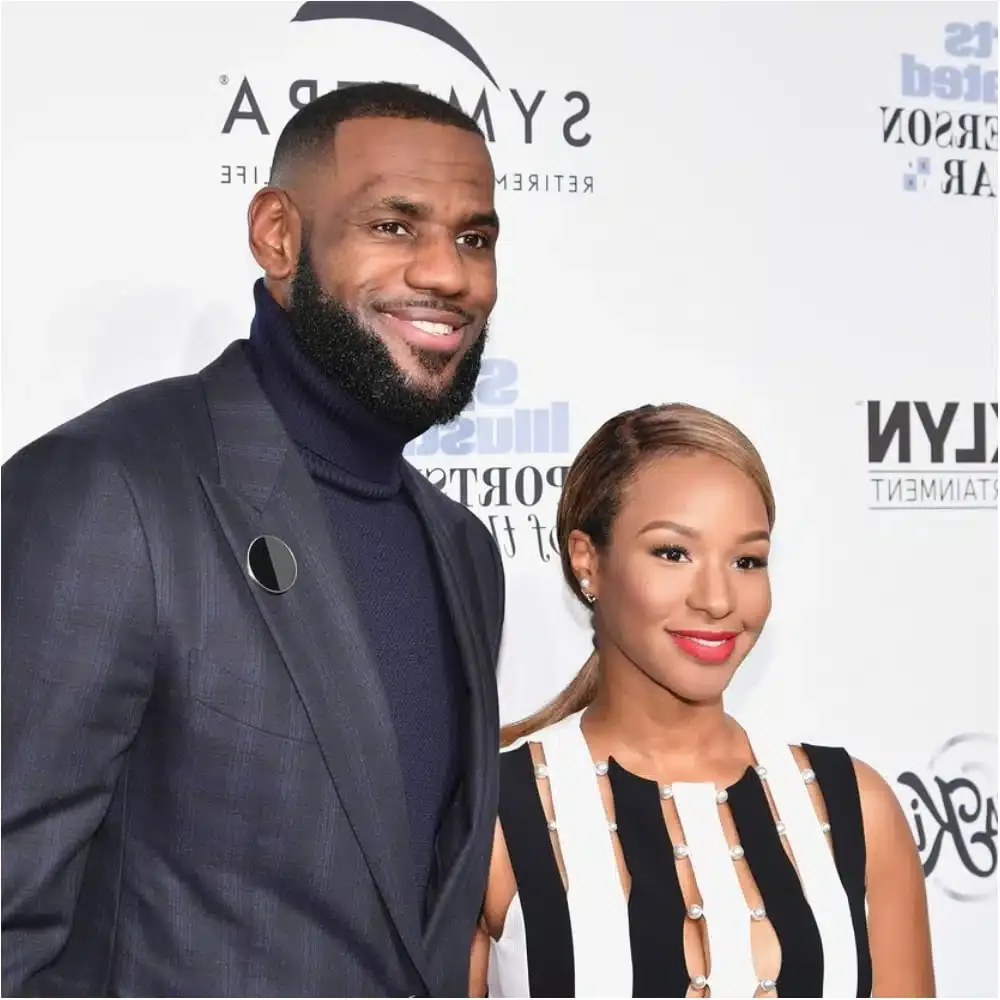 The couple has been together since their time in high school together, and in 2013, James and Brinson officially tied the knot. Seeing that James is one of the highest paid NBA players right now, Brinson is probably not going to go splitsville anytime soon.
Shakira (5'2″) and Gerard Pique (6'4″) – 14 inches
It has been nearly a decade since Shakira and Gerard Pique started dating. However, this takes nothing away from the ever-shocking height difference between this power-couple. The Spanish soccer player is a staggering 14 inches taller than his pop star wife.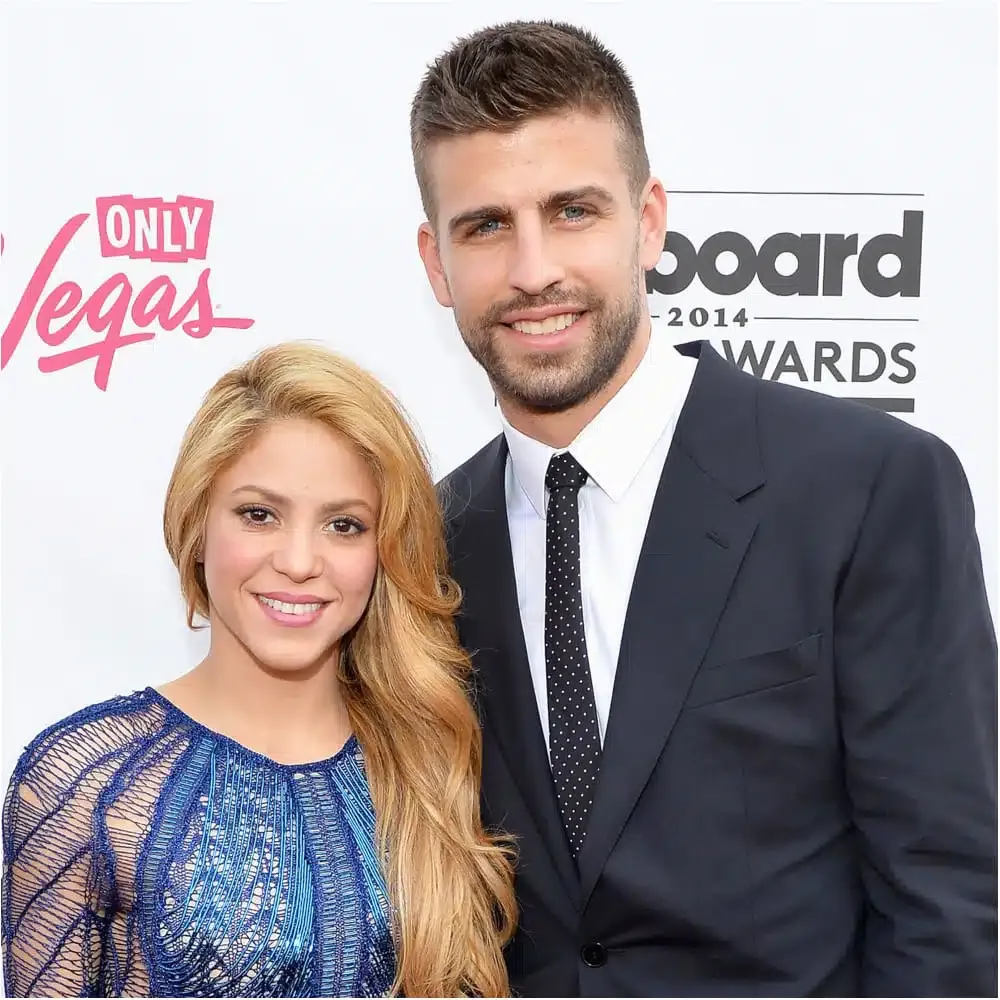 The couple fell in love after Shakira sang the anthem at the 2010 FIFA World Cup, the tournament that Pique won with the Spanish national team. Since then, the couple has had two kids – Milan and Sasha.
Wladimir Klitschko (6'6″) and Hayden Panettiere (5ft) – 18 inches
You know what they say: size does not matter. However, there is something visually fascinating about seeing a celebrity that is much taller (or shorter) than their significant other. In the world of boxing, height isn't so important. However, 6'6″ Ukrainian boxer Wladimir Klitschko would beg to differ.

He's a staggering 18 inches taller than his 5ft tall fiance, actress Hayden Panettiere. The couple's height difference is triple the 6-inch average difference between men and women!
Megan Fox (5'4″) and Brian Austin Green (6ft) – 8 inches
With an eight-inch height difference, Brian Austin Green is officially a head taller than his superstar wife Megan Fox.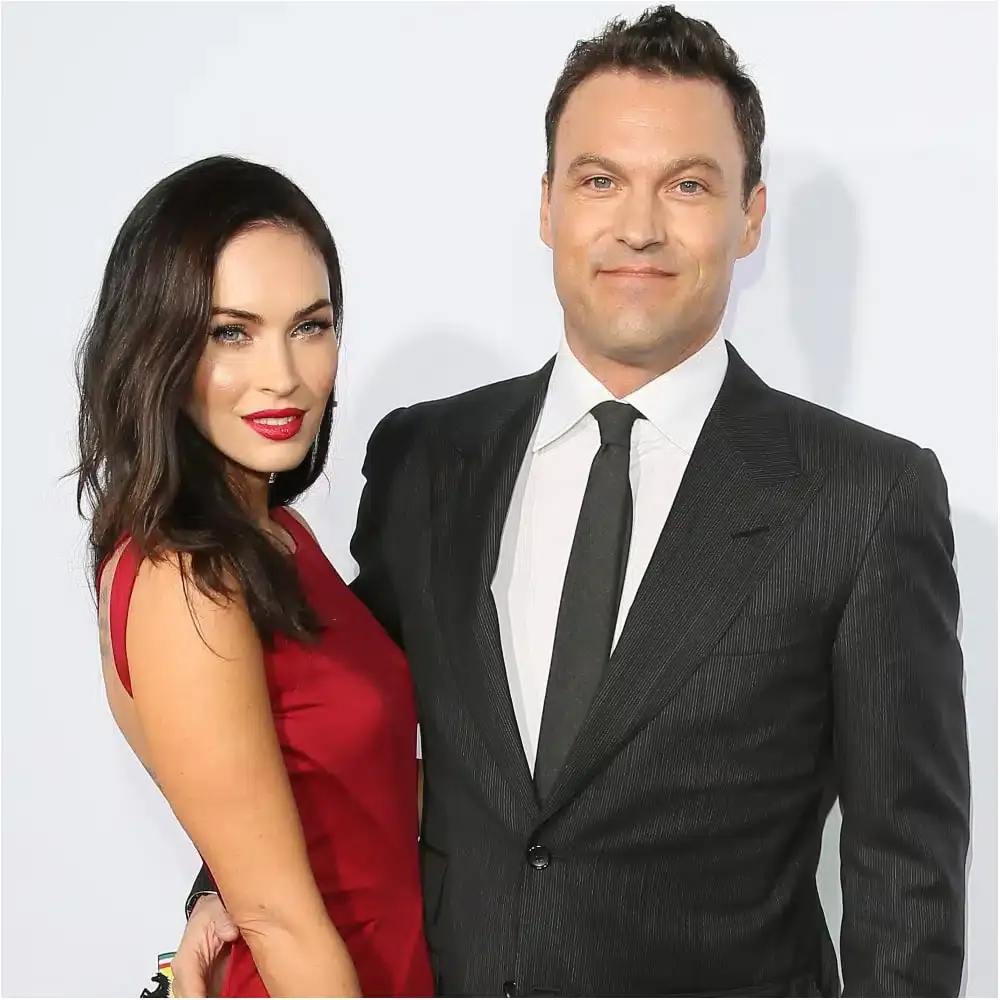 Despite blowing up with roles in movies such as Transformers and Teenage Mutant Ninja Turtles, Fox and Green have stayed true to each other ever since first working together on the show Hope and Faith. Not only do Fox and Green have a considerable height difference, but there is also 12 years in age separating the two.
Shaquille O'Neal (7'1″) and Laticia Rolle (5'6″) – 19 inches
It is truly hard to keep up with Shaquille ONeals' love life. The last serious relationship that the NBA legend seemed to be in was with Alicia Rolle. The couple had been dating for many years and were even engaged at one point.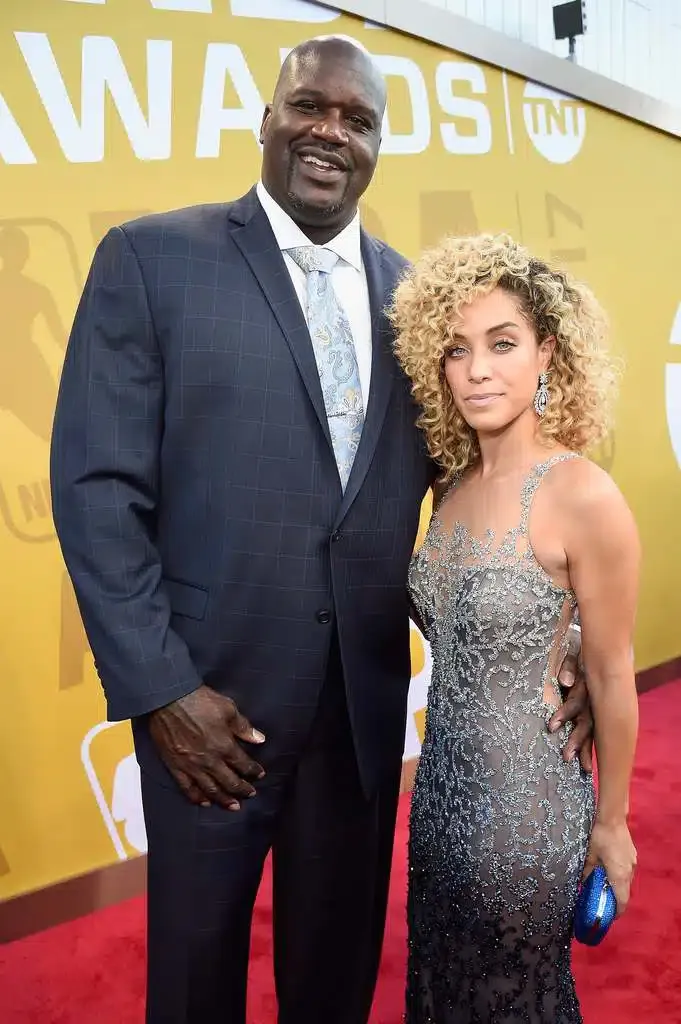 However, the couple decided to go their separate ways and since then, Shaq has been seen with numerous other women. These include actress Annie Ilonzeh, and most recently, a woman by the name of Dani Nicole, a model from Houston, Texas.
Kristen Stewart (5'5″) and Robert Pattinson (6'1″) – 8 inches
There was a time when Kristen Stewart and Robert Pattinson were the couple that absolutely everyone was rooting for. Having originally starred alongside each other in the hit vampire movie series Twilight, it didn't take long for the two to begin a real-life romance.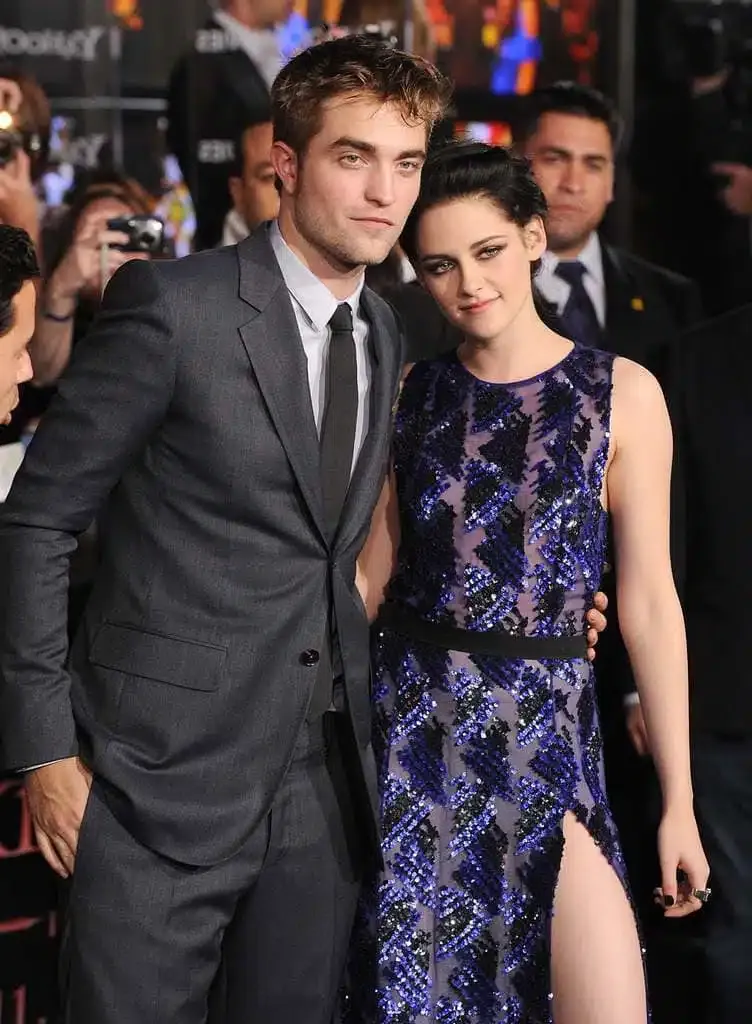 However, everything came crumbling down when, in 2012, Stewart was caught on camera being intimate with Snow White and the Huntsman director Rupert Sanders. After breaking up and reconciling, Stewart and Pattinson officially parted ways in May 2013.
Salma Hayek (5'2″) and Edward Norton (6'0″) – 10 inches
While Salma Hayek is currently married to French businessman Francois-Henri Pinault, there was a time when she was romantically linked to a fellow Hollywood star. Between 1999 and 2003, Hayek was dating Fight Club and American History X star Edward Norton.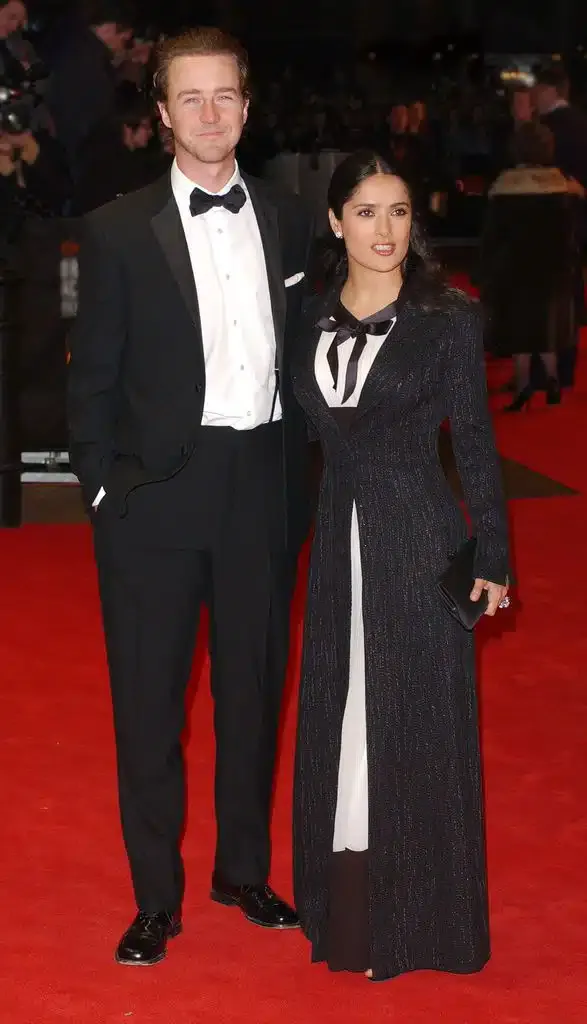 With a 10-inch difference between the two, Norton sure did tower over Hayek while they were together. Funnily enough, it was their chiropractor that set them up, to begin with! However, it simply wasn't meant to last.
Rod Stewart (5'10") and Penny Lancaster (6'1″) – 3 inches
Not only has Rod Stewart established himself as one of the biggest stars in pop music, but he has also had an extremely eventful personal life. With multiple relationships to his name, as well as two failed marriages, it seemed like he would never get it right in the love department.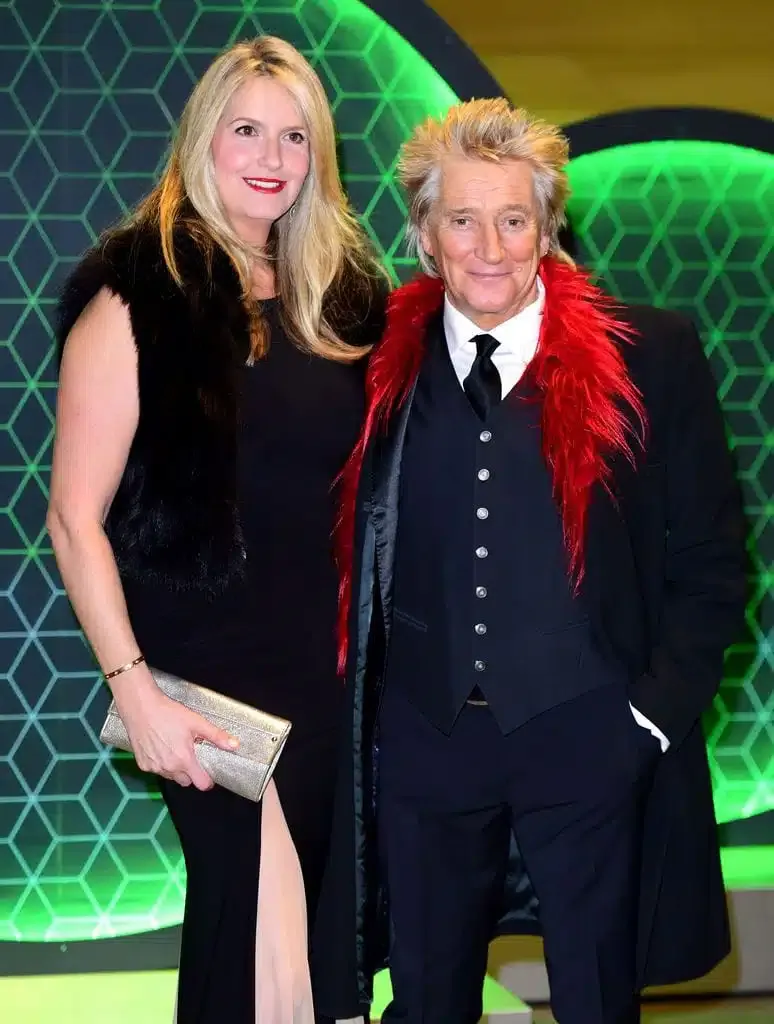 However, it seemed like the third time was a charm when Stewart got married to Penny Lancaster. They began dating in 1999 and tied the knot in 2007 in Portofino, Italy.
Tina Fey (5'5″) and Jeff Richmond (5'5″) – 0 inches
There is no denying that Tina Fey has been one of the most important female figures in the world of comedy over the last few decades. The genius behind Mean Girls, amongst other comedies, has been head over heels for pianist-turned-musical director Jeff Richmond since 1994.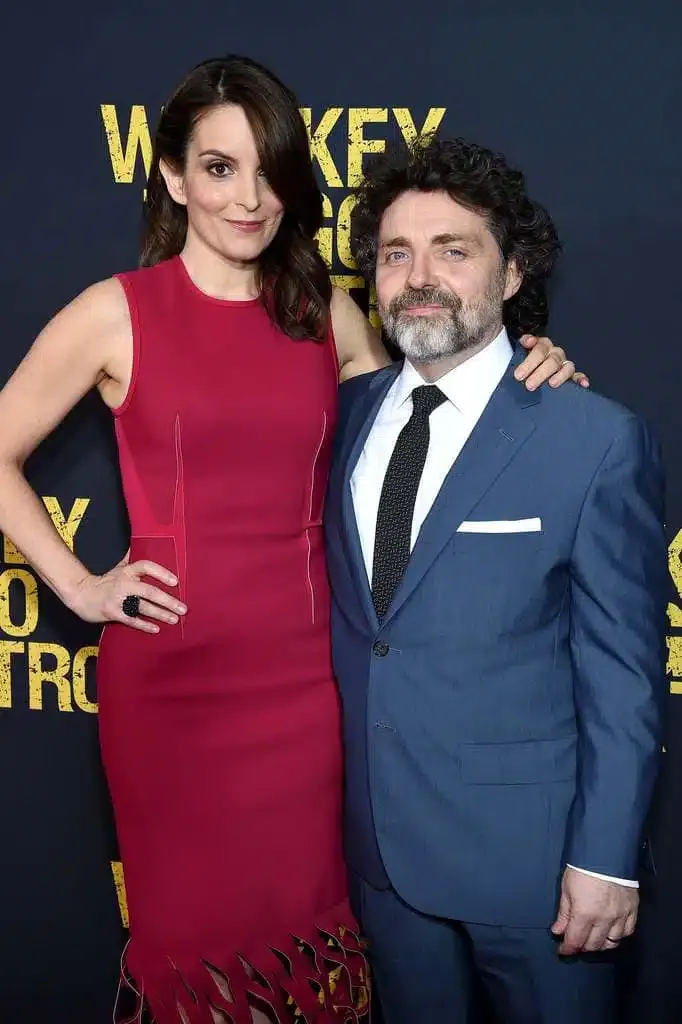 Richmond ended up composing the score of Fey's show 30 Rock and in 2001, the couple tied the knot. They have had two daughters together and in 2009, they bought a US$3.4 million NYC apartment.
Jenna Elfman (5'10") and Bodhi Elfman (5'9″) – 1 inch
These days, Jenna Elfman is enjoying herself on The Walking Dead spinoff, Fear the Walking Dead. Through thick and thin though, the talented actress has managed to maintain a happy and healthy marriage with fellow actor Bodhi Elfman.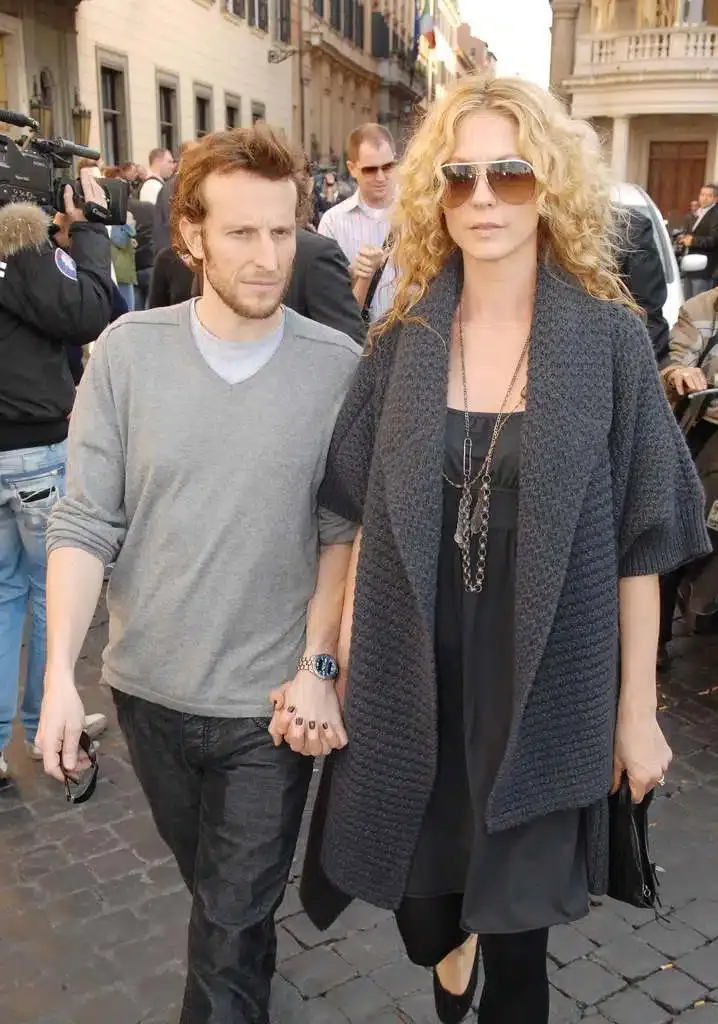 The couple met during an audition for a Sprite commercial and tied the knot four years later. Together, they are devout Scientologists ever since Bodhi introduced Jenna to the religion. They have also had two kids together.
Ari Cooper (6'0″) and Deryck Whibley (5'6″) – 6 inches
If you grew up during the 2000s, you will be familiar with rock songs such as "Fat Lip" and "In Too Deep." These were some of Sum 41s classic songs and frontman Deryck Whibley had a huge part to play in the band's success over the years.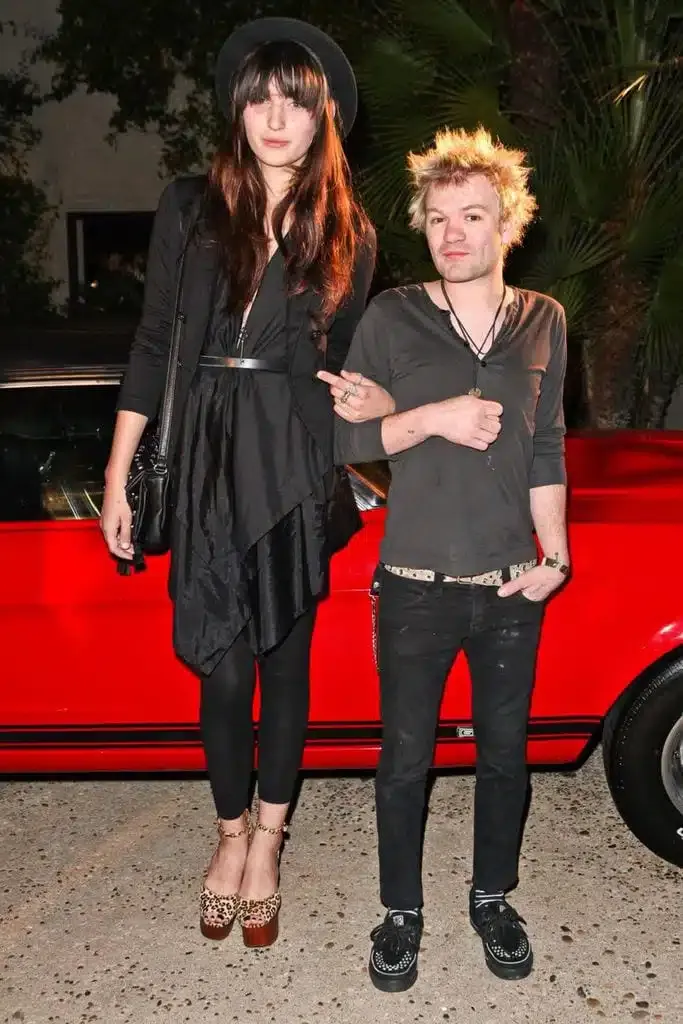 Interestingly enough, Whibley has had a number of high profile relationships with the likes of Paris Hilton and Avril Lavigne. However, the musician has finally settled with one woman, having married model Ari Cooper in 2015.
Rhea Durham (5'9″) and Mark Wahlberg (5'8″) – 1 inch
At 5'8″, Marky Mark isn't exactly the tallest guy in the world. Even still, he managed to fall in love with a woman who is still taller than him, despite not being that tall either.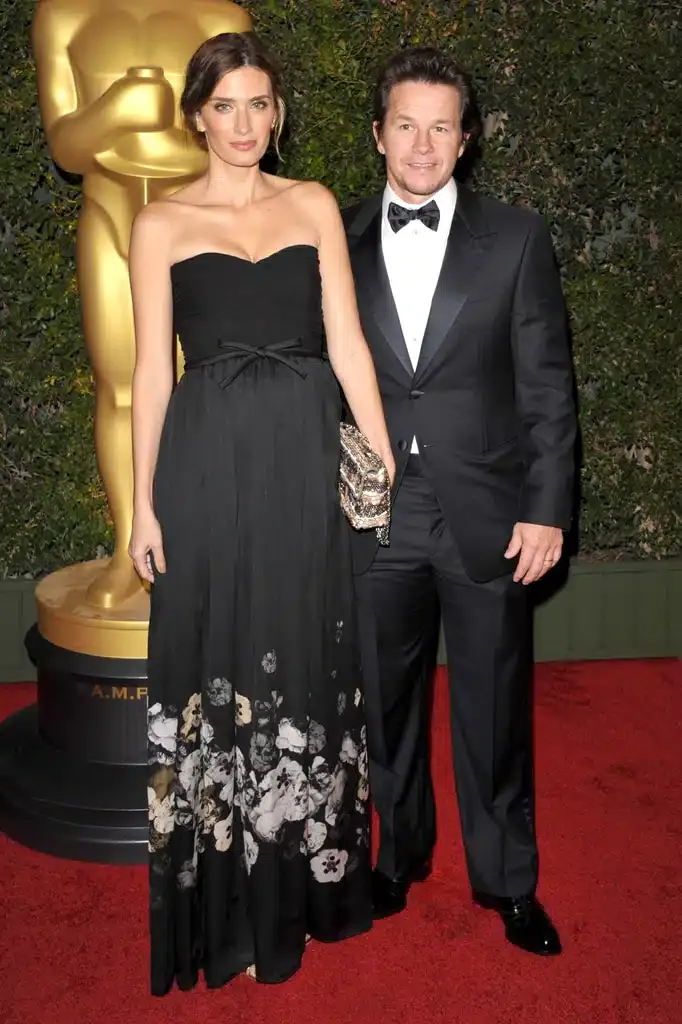 Mark Wahlberg has been married to Rhea Durham since 2009 and together, they have had four children – two girls and two boys. The man from Boston rarely gets a chance to breathe due to his busy workload. Nevertheless, he still manages to maintain a happy and healthy marriage.
Rhea Perlman (5'0″) and Danny Devito (4'10") – 2 inches
Widely regarded as one of the shortest couples in entertainment history, Danny Devito and Rhea Perlman certainly made up for it with tons of heart and passion. The couple first met back in the 70s, when Perlman went to watch a friend perform in the play The Shrinking Bride.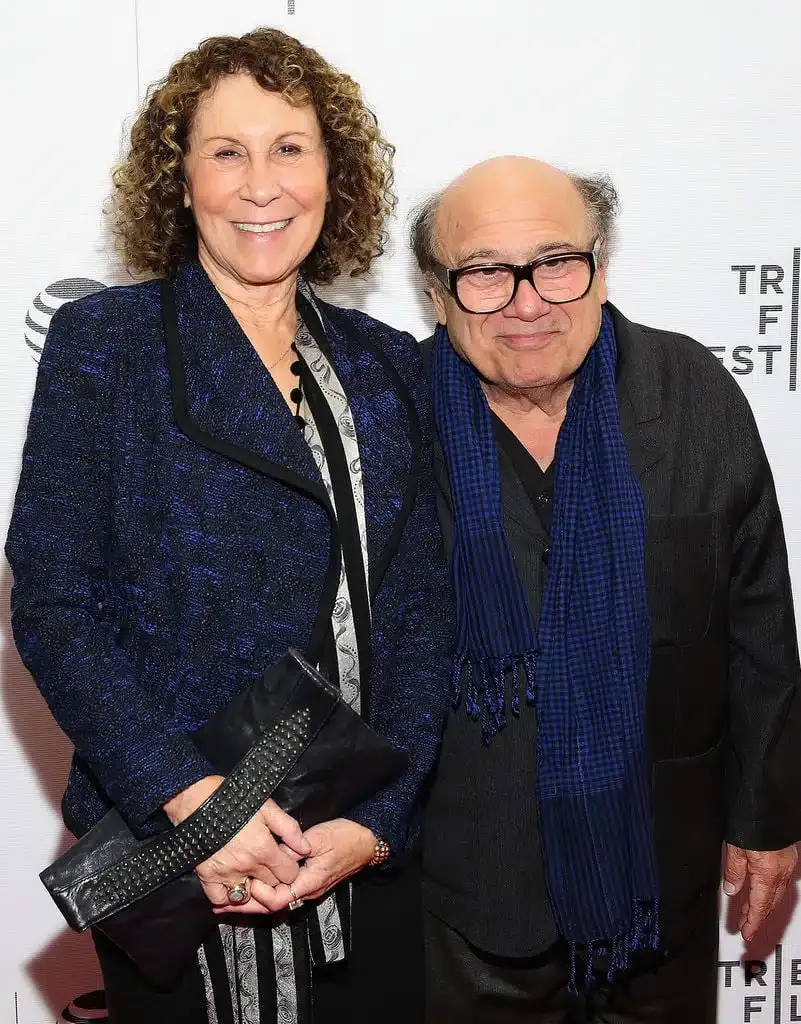 DeVito was also performing that evening and just two weeks later, they moved in together! Since then, the couple has had an on-and-off relationship and despite no longer living together, they are not planning on getting divorced.
Katie Holmes (5'9″) and Tom Cruise (5'7″) – 2 inches
Even though two inches don't seem like a big deal, looking at their photos it looks much more. The couple started dating in 2005, and got engaged after only seven weeks!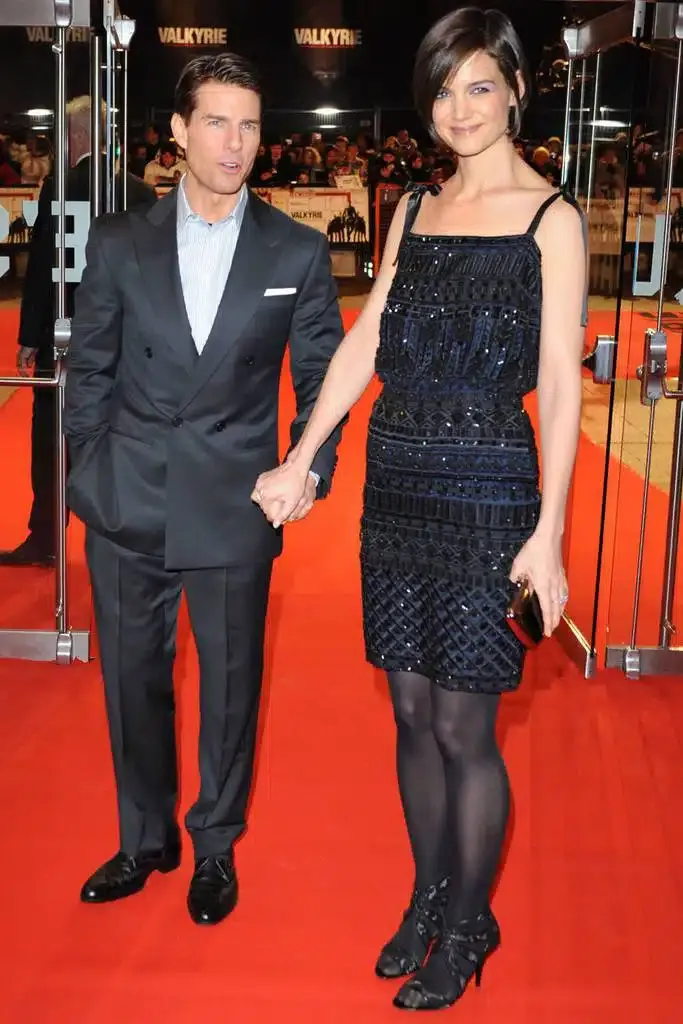 Needless to say, Mr Cruise popped the question at the top of the Eiffel Tower with a whopping tear-drop ring. Unfortunately, the marriage only lasted for a little over five years and the not-so-happy couple now share a daughter names Suri (13).
Will Smith (6'3″) and Jada Pinkett Smith (5'1″) – 14 inches
One thing is for sure: the huge 14-inch height difference between Will Smith and Jada Pinkett Smith hasn't had too much of an impact on the couple's 20+ year marriage.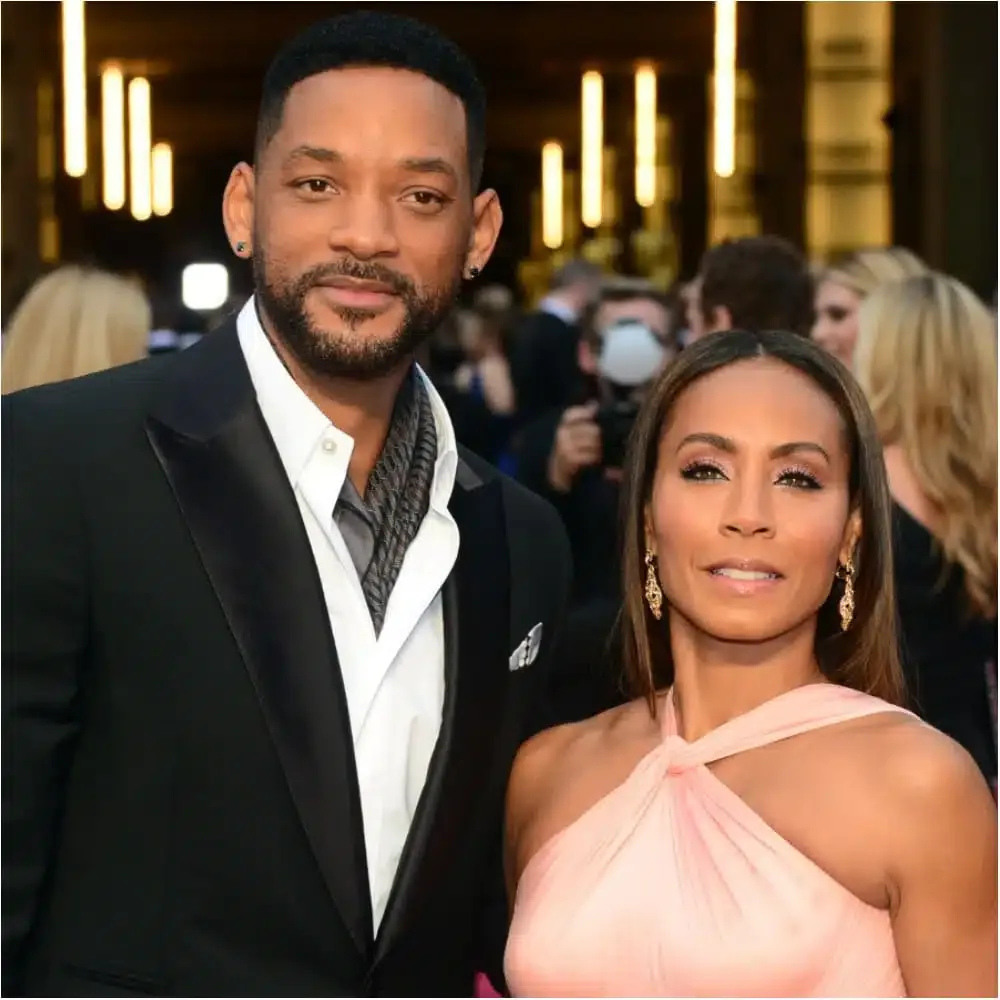 Their kids Jayden and Willow have already exceeded their mother's height and are hot on the tail of their Fresh Prince father. In a climate where Hollywood couples rarely stand the test of time, it's amazing how much the Smiths have achieved together and continue to achieve.
Khloe Kardashian (5'8″) and Tristan Thompson (6'8″) – 12 inches
It seems like Kim Kardashian's sister Khloe followed in her footsteps when she also married a basketball player – Lamar Odom. However, the marriage descended into a heavily publicized divorce. Despite this, Khloe decided to keep her love life in the world of basketball and started dating fellow NBA player Tristan Thompson.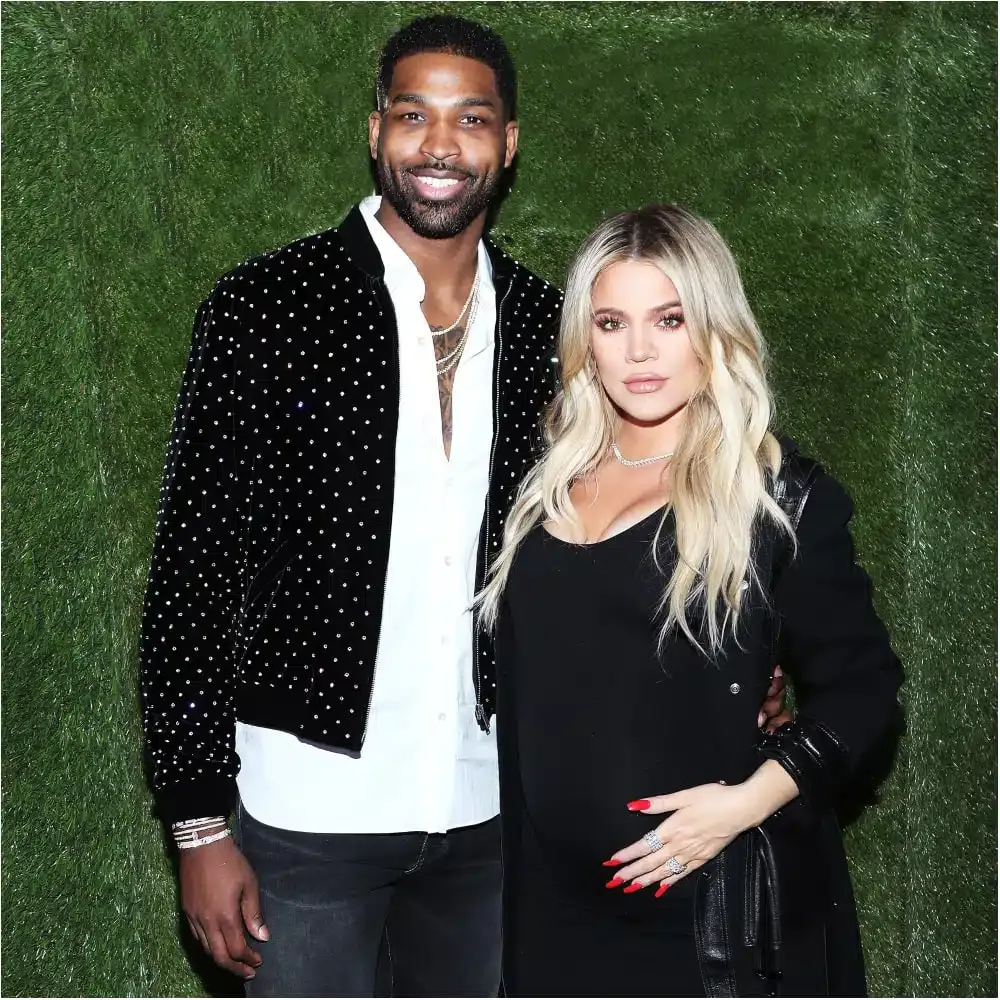 Amazingly, just two days before Khloe gave birth to their daughter, rumors circulated online that Tristan had been unfaithful to her. Nevertheless, the couple is still together.
Fergie (5'3″) and Josh Duhamel (6'2″) – 11 inches
It seems like Fergie's rise to fame with the Black Eyed Peas directly correlated with her blossoming romance with actor Josh Duhamel. The singer met Duhamel when the rap group made a guest appearance at his show in Las Vegas.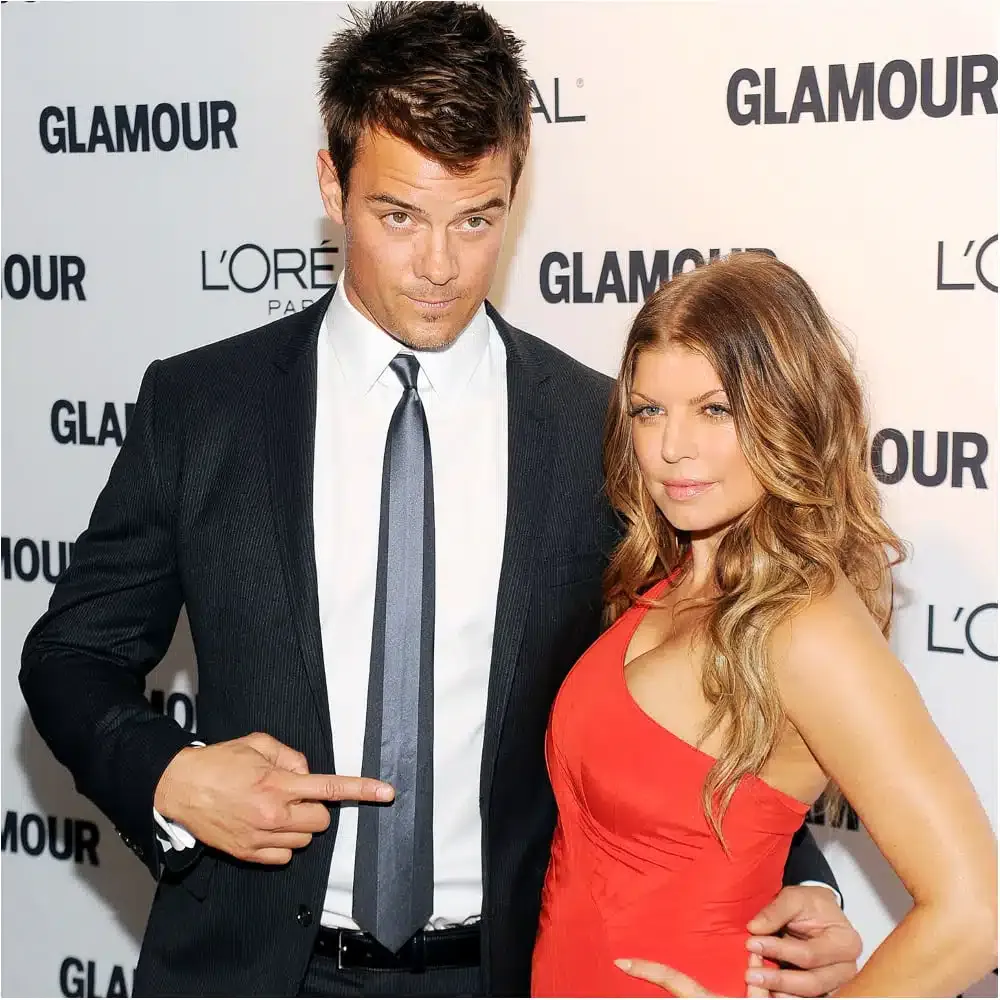 Since then, the couple got married in 2009 and also had a son – Axl Jack. However, not every relationship is meant to last, and for Fergie and Duhamel, their time together finally came to an end in 2017.
Freddie Prinze Jr. (6'1″) and Sarah Michelle Gellar (5'3″) – 10 inches
Originally two of the most popular faces of the '90s, Freddie Prinz Jr. and Buffy The Vampire Slayer star Sarah Michelle Gellar are now living proof that Hollywood couples can maintain a fairly normal life.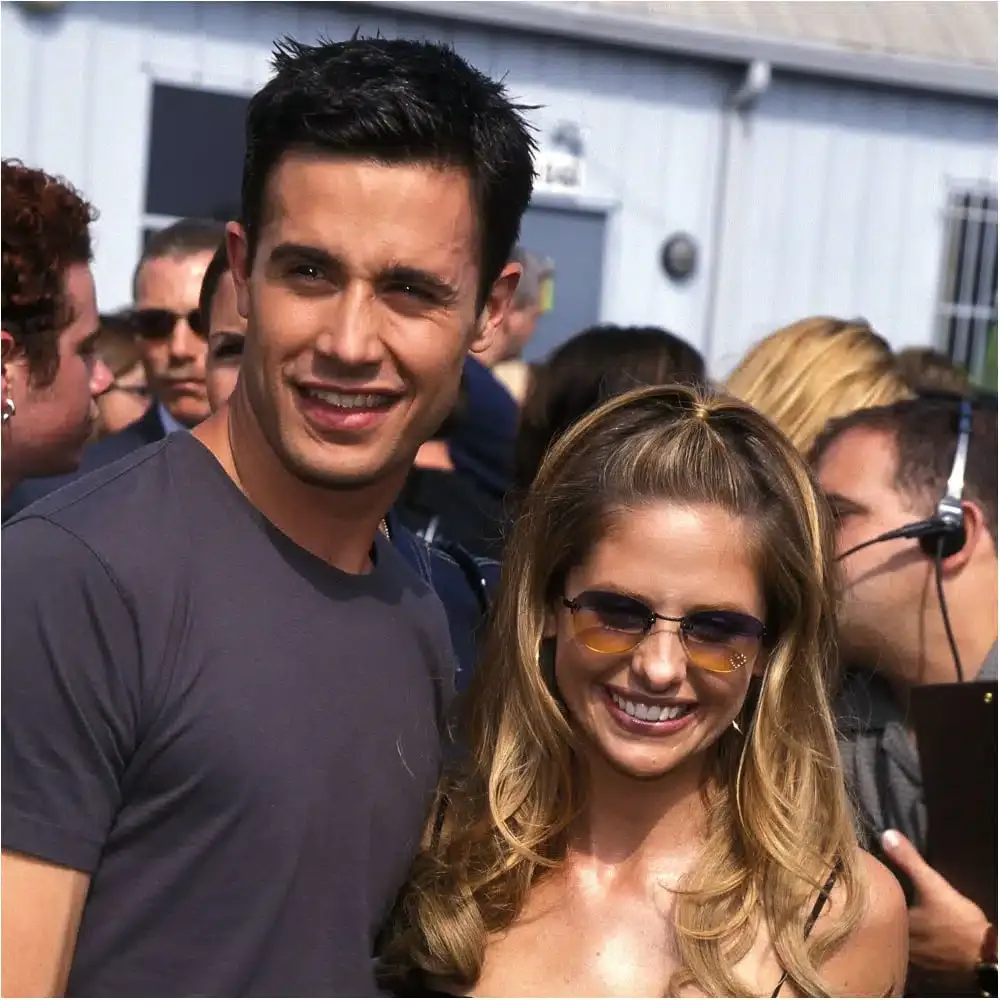 This is mainly due to the fact that both figures have, in recent times, withdrawn from the public eye in order to focus on family life. Although Prinze Jr. has had some minor success in animation recently, the couple is, on the whole, keeping things pretty lowkey.
Jamie Cullum (5'4″) and Sophie Dahl (6ft) – 8 inches
It might not sound like much of height difference, but make no mistake about it, Sophie Dahl towers over her celebrity lover Jamie Cullum.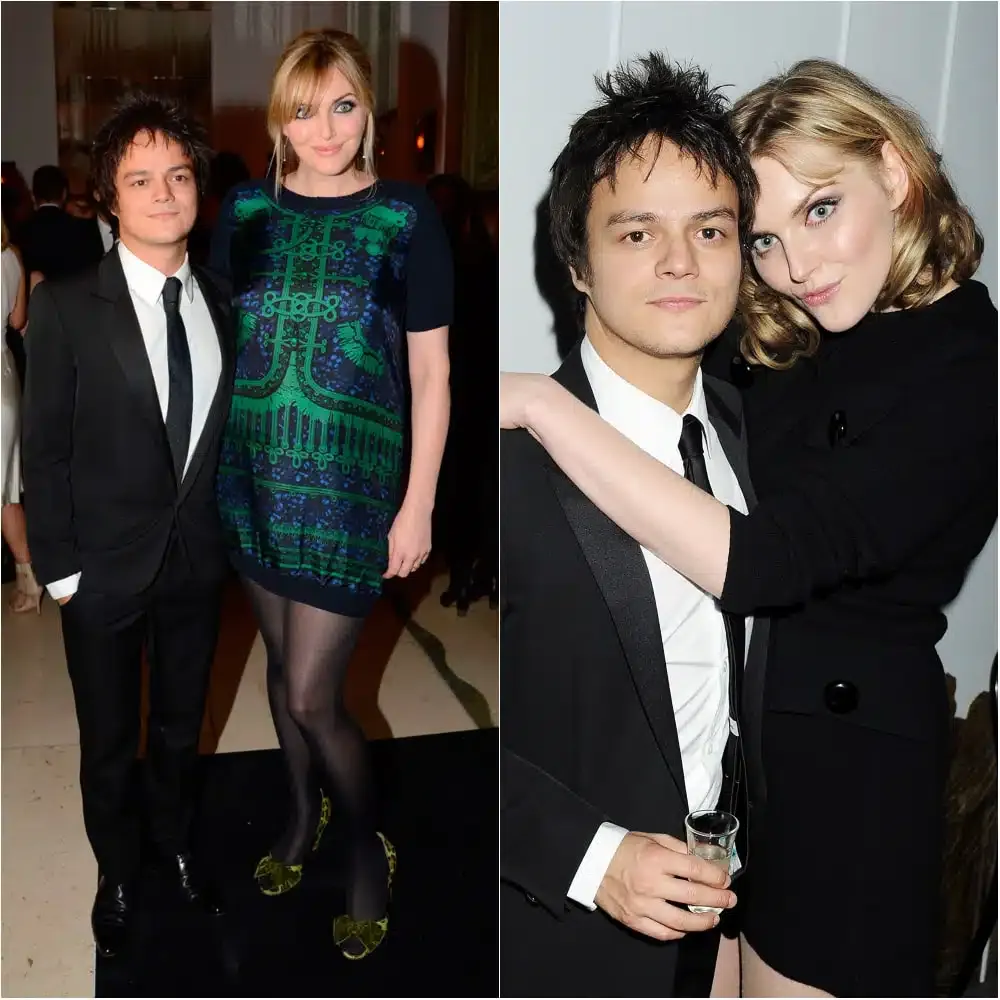 Especially when she is in heels, these two have one of the biggest height differences in the celebrity world, at least when it comes to the woman being taller than the man. Jamie Cullum doesn't seem to care though. The jazz musician is very much in love with Dahl and the couple has even had two kids together.
Vanessa Hudgens (5'1″) and Austin Butler (6'0″) – 11 inches
Another celebrity who seems to have had a relationship upgrade in the height department is Vanessa Hudgens. Of course, the young actress used to date her High School Musical co-star Zac Efron, who was a respectable six inches taller than her anyway.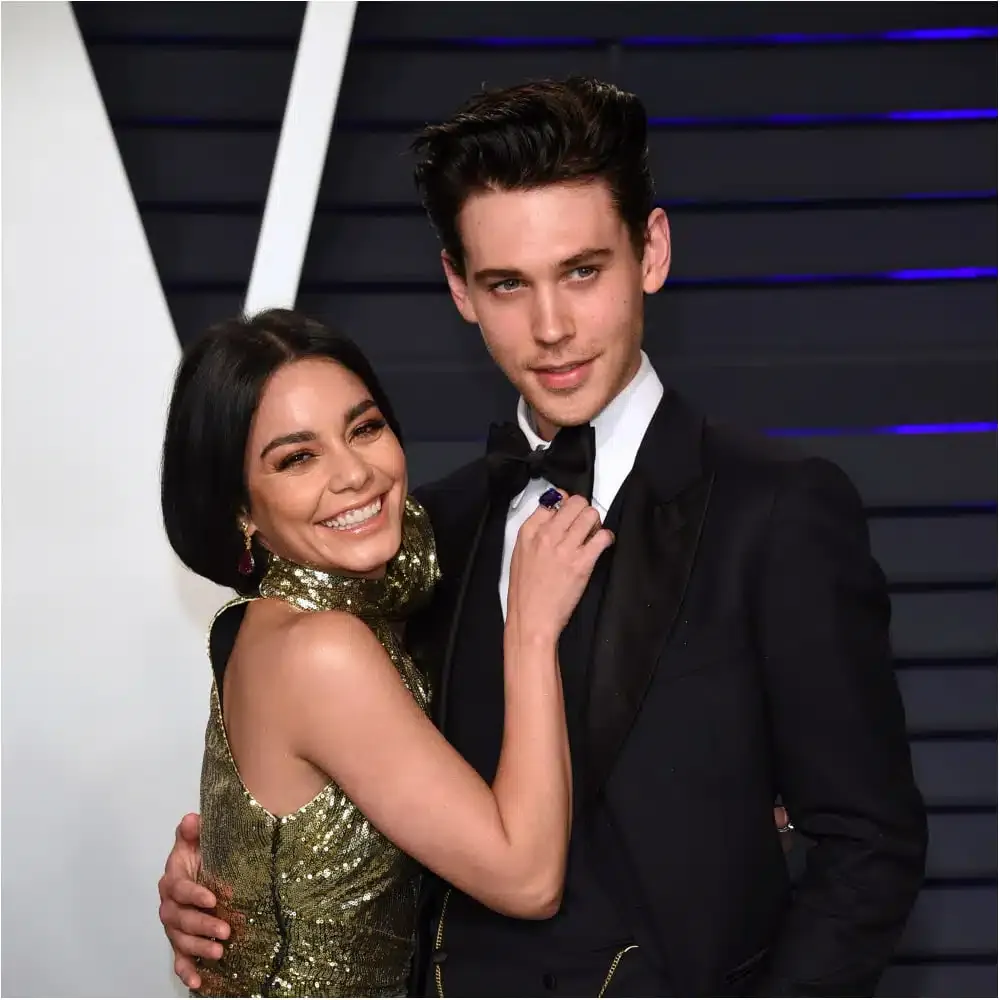 However, her current boyfriend, Austin Butler, is nearly double that height difference, standing at an impressive 6ft! Hudgens has been dating the Switched at Birth actor since 2011. Butler recently starred in the 2018 comedy Dude.
Kevin Hart (5'4″) and Eniko Parrish (5'6″) – 2 inches
As one of the shortest actors in Hollywood today, at 5'3″, Kevin Hart was always going to struggle to find a woman shorter than him. However, he isn't phased by the fact that Eniki Parrish is 2 inches taller.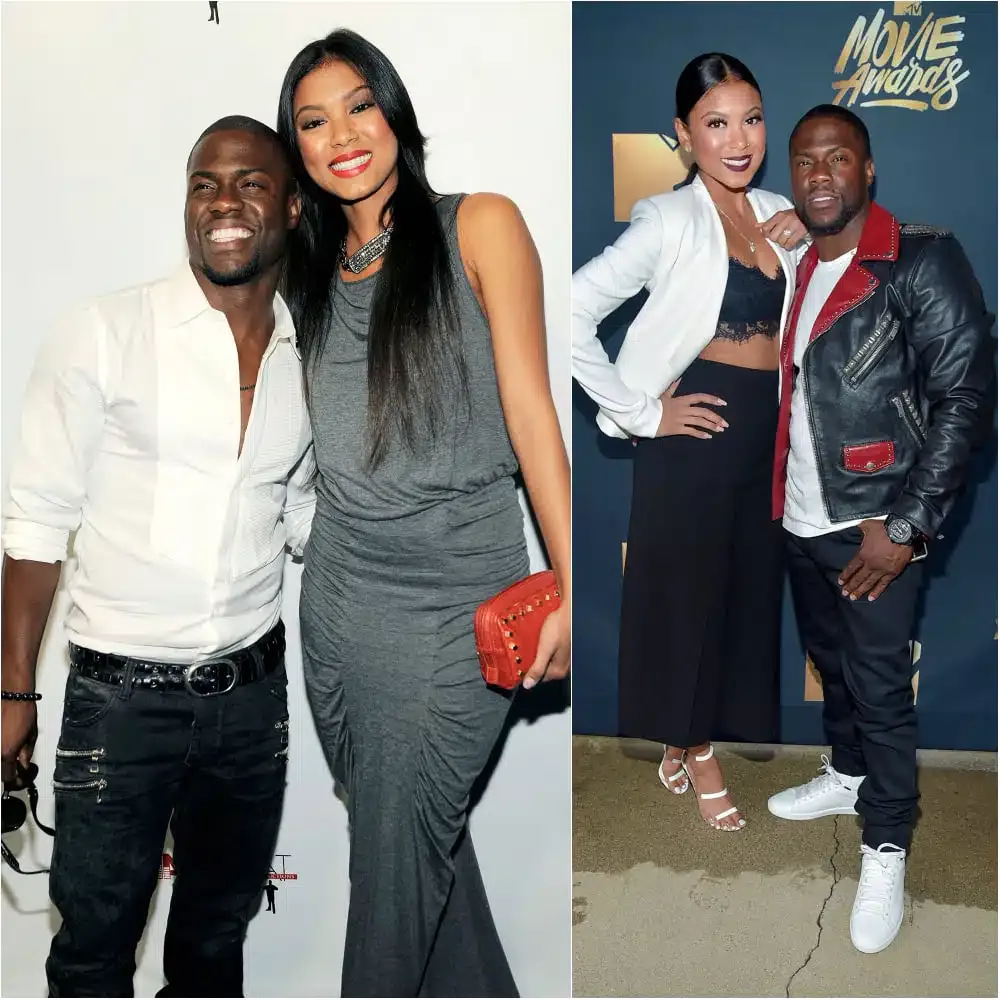 In fact, Hart told Oprah that he simply doesn't "believe in doing things to manufacture my body to appeal to what I think people might like." Despite some rocky moments between the two, Hart and Parrish are still going strong.
Kristen Bell (5'1″) and Dax Shepard (6'2″) – 13 inches
There is no doubt that Kristen Bell is one of the shortest actresses on this list. This would make you think that her husband, Dax Shepard, had an advantage in the height department from day one. At 6'2″, the fellow actor is an impressive 13 inches taller than Bell.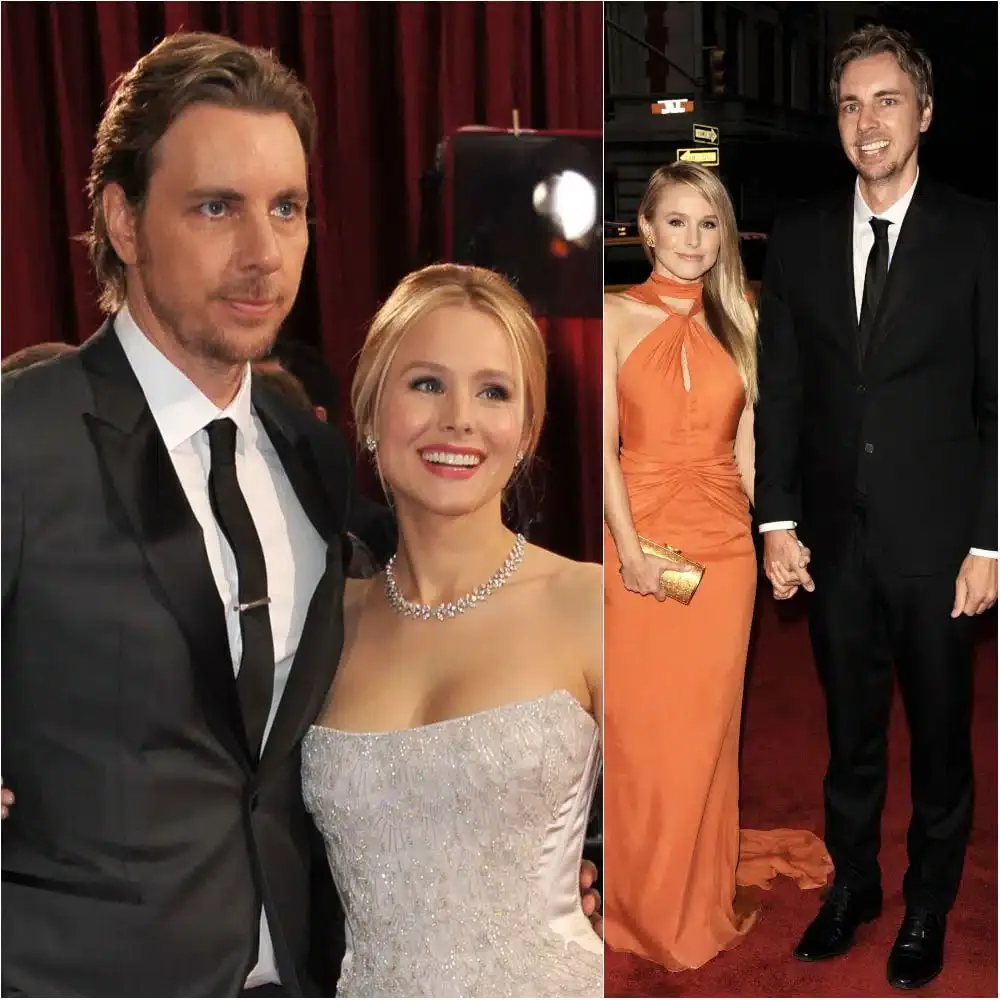 The Hollywood husband and wife haven't just demonstrated their huge height difference on a number of red carpets, they have also starred together in films together such as Hit and Run and CHiPS.
Sacha Baron Cohen (6'3″) and Isla Fisher (5'2″) – 13 inches
Although Sacha Baron Cohen is renowned for making people laugh with his many outlandish alter-egos such as Borat and Ali G, the comedian/actor takes his relationship with Isla Fisher very seriously.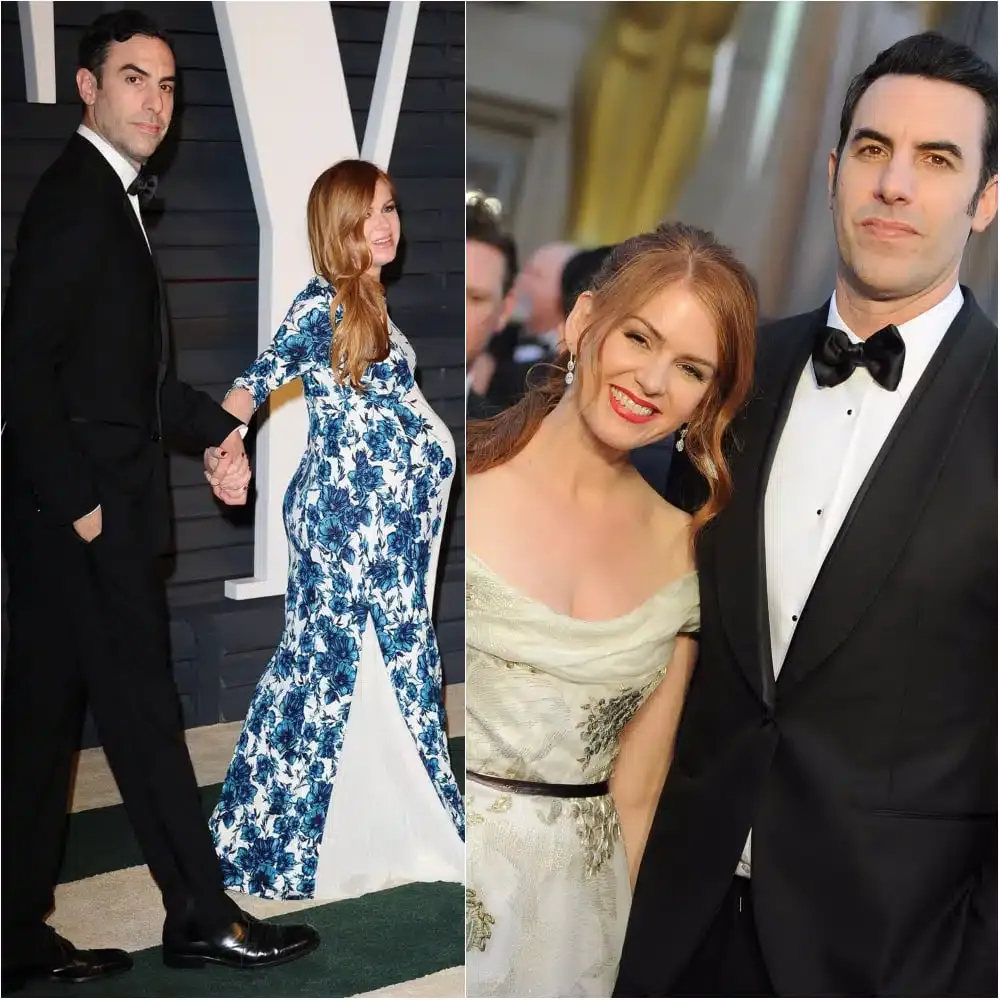 The couple may have first met back in 2002. However, Fisher was determined to convert to Baron Cohen's Jewish faith before finally tying the knot in 2010. Over a foot separates this adorable couple but there is no doubt that these two both look up to each other.
Kourtney Kardashian (5'0″) and Younes Bendjima (6′ 2″) – 14 inches
She may be the eldest sister in the Kardashian-Jenner clan, but Kourtney Kardashian is undoubtedly the shortest out of the bunch. While it has recently been reported that the 39-year-old Keeping Up With The Kardashians star split from her boyfriend of two years, 24-year-old Younes Bendjima, the former couple did have a significant height difference.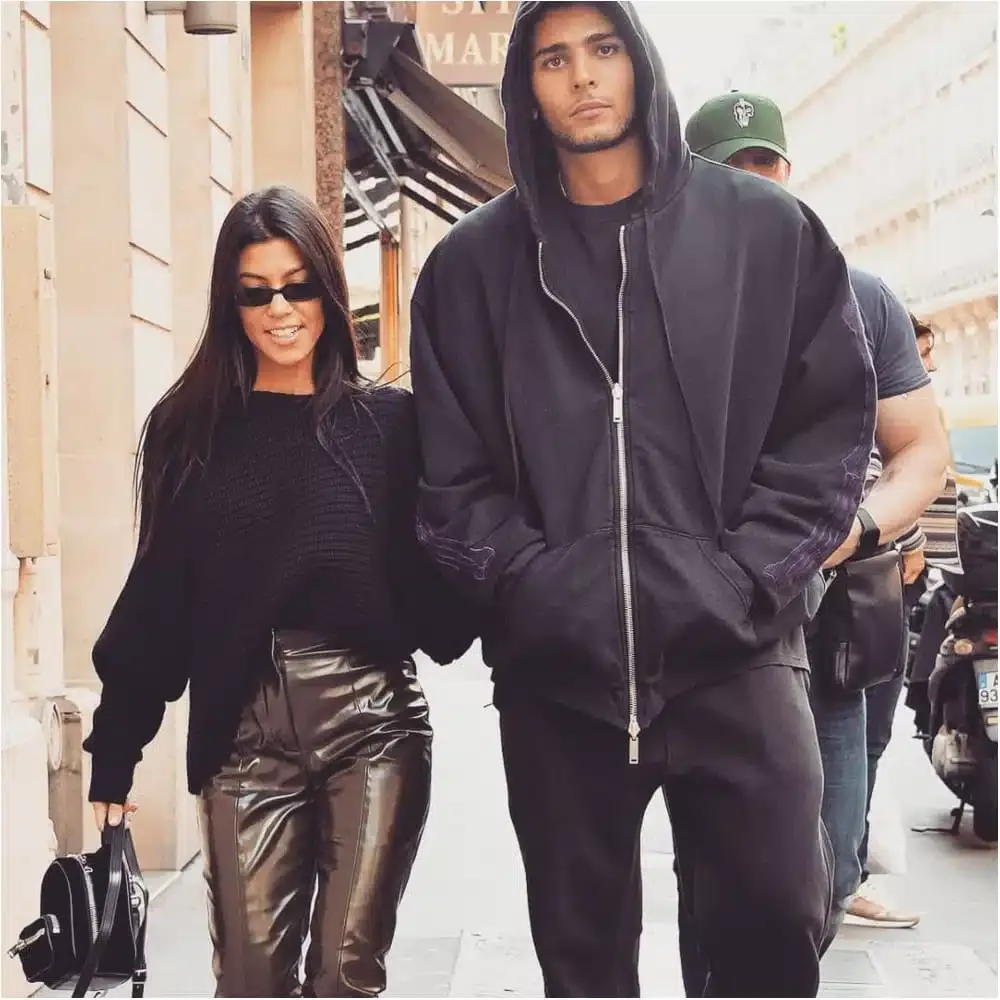 While her boyfriend was not just considerably younger than the mother-of-three, he was also much taller, standing at 6'2″ alongside the petite reality star who is only 5'0″.
La La Anthony (5'6″) and Carmelo Anthony (6'8″) – 14 inches
American personality, actress, and New York Times best-selling author La La Anthony became engaged to her basketball player beau, Carmelo Anthony, on Christmas Day in 2004. Meanwhile, the couple only made it official in 2010 when they were married by Michael Eric Dyson in front of 320 guests.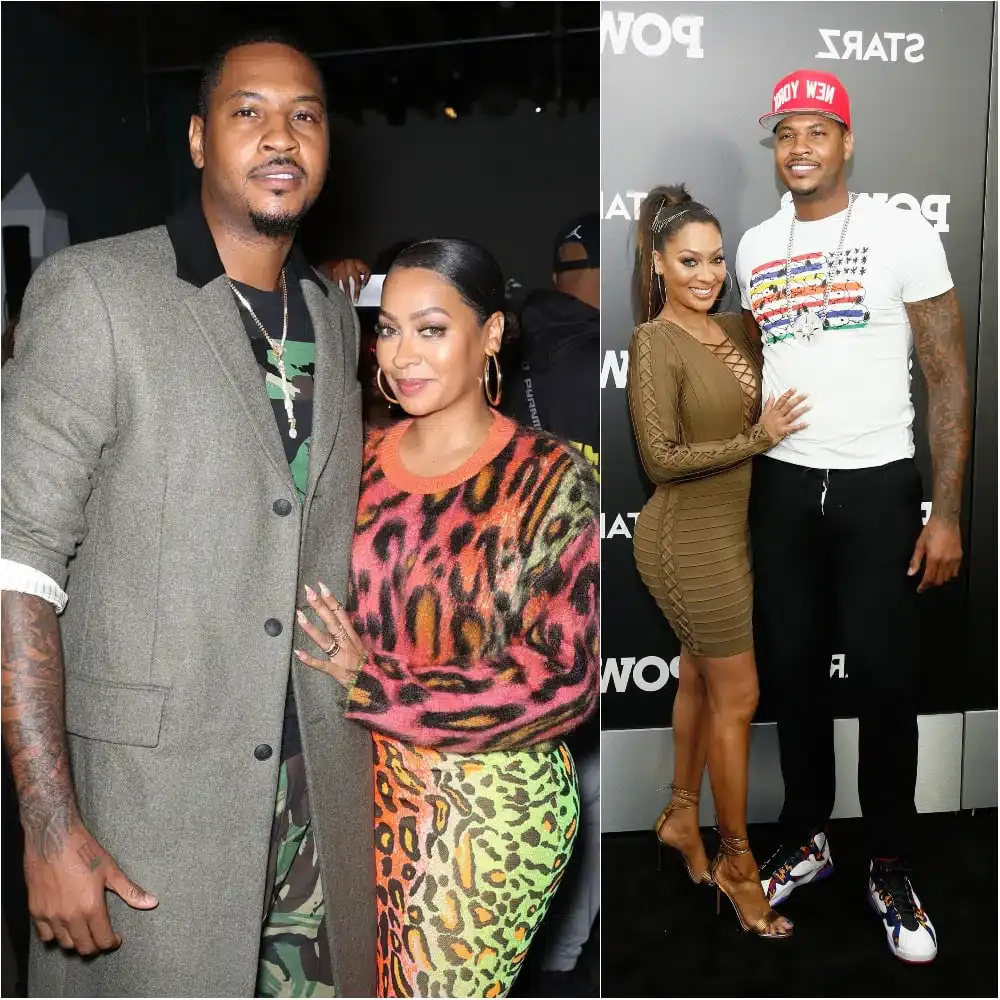 The whole event was filmed for VH1's reality series, La La's Full Court Wedding and their life together has been documented on the series La La's Full Court Life. However, Anthony filed for separation from her husband in 2017 and they are yet to divorce.
Natalie Portman (5'3″) and Benjamin Millepied (5'10") – 7 inches
Black Swan star, Natalie Portman, has been married to her choreographer husband Benjamin Millepied since 2012. The couple met while filming the Black Swan in 2009 and announced their engagement in 2010.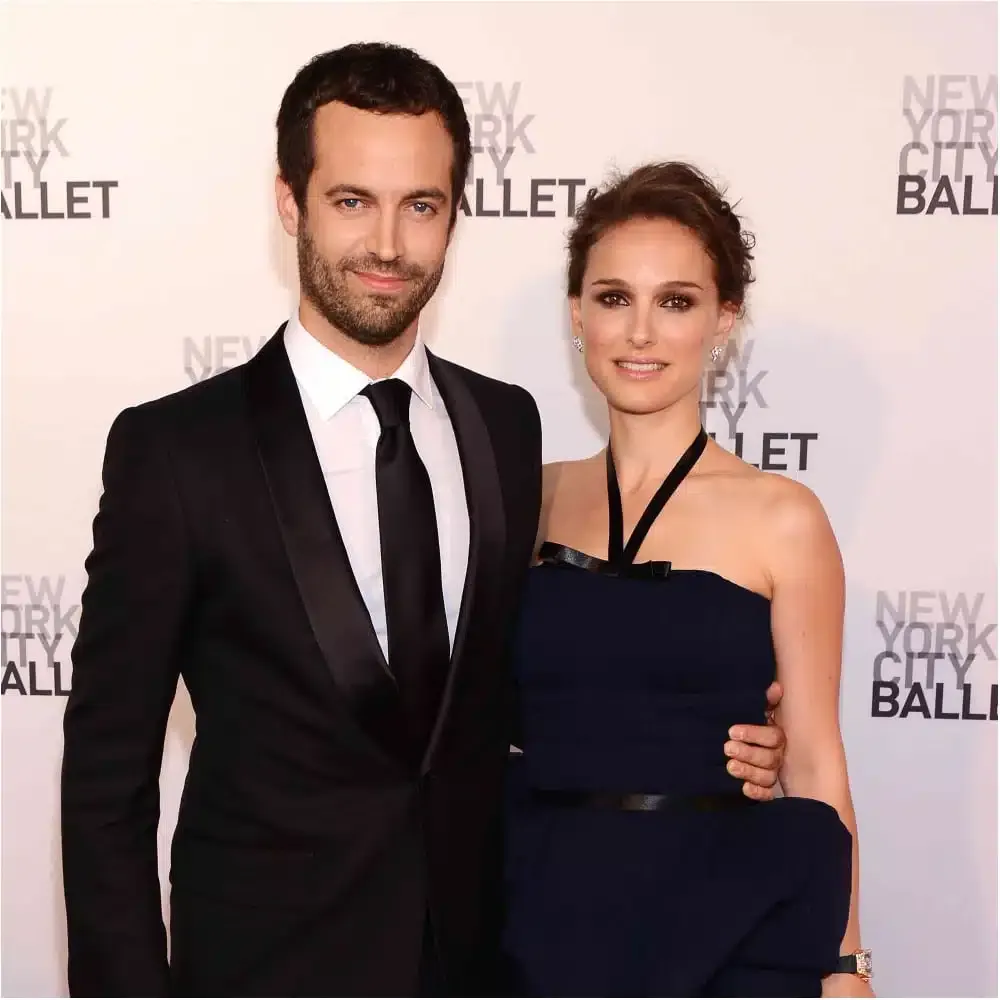 The couple moved from Los Angeles to Paris when the Paris Opera Ballet announced that Millipied had accepted the position of director of dance in 2014, but they have since moved back. While Portman is recognized globally as an award-winning actress, she is also a Harvard graduate and once stated, "I'd rather be smart than a movie star."
Ashley Tisdale (5'3″) and Christopher French (6'4″) – 13 inches
High School Musical star, Ashley Tisdale, married her boyfriend of two years, Christopher French, in 2014. While Ashley is best known for her role in the Disney original hit, she was named the creative director of Signorelli in 2015.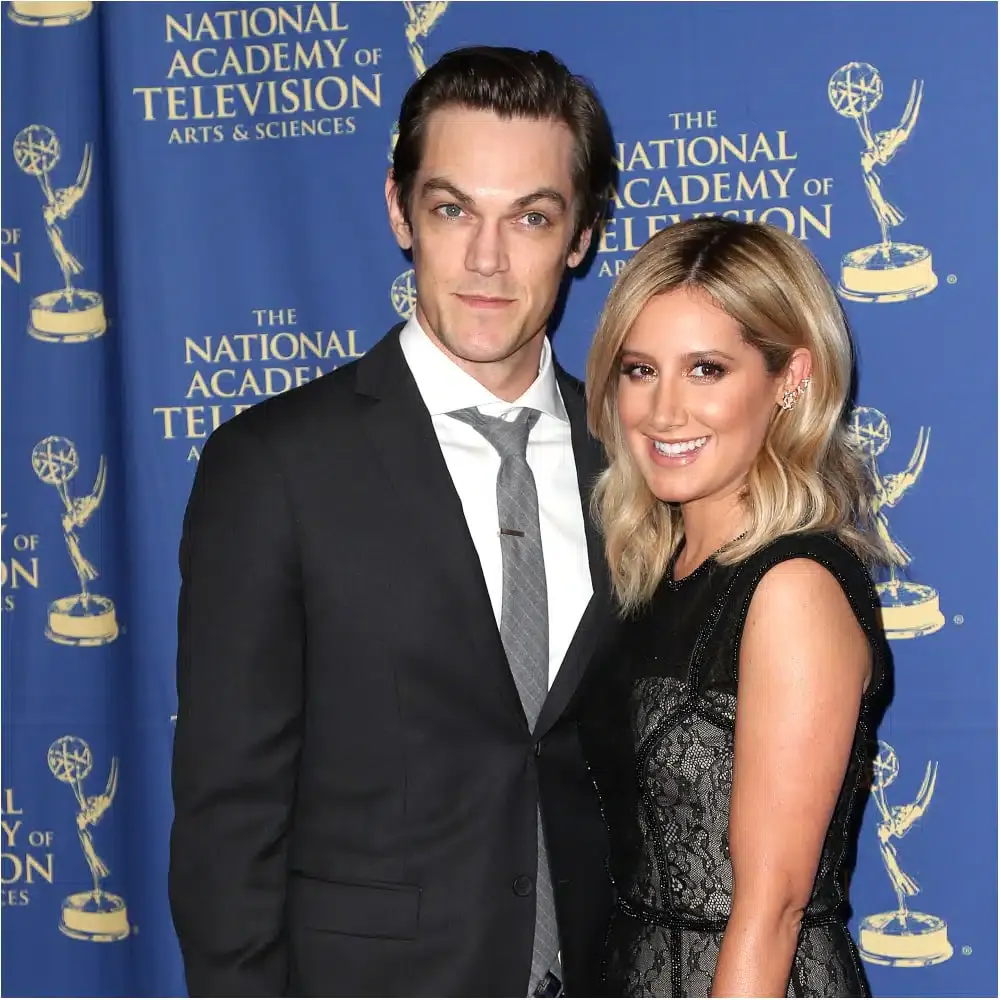 She also launched her Illuminate makeup brand in 2016, and in 2017, she confirmed she was working on her third studio album. No doubt her and her singer husband make sweet music with one another and perhaps a duet could feature on her album when it is finally released!
Levi Meaden (5'11") and Ariel Winter (5'1″) – 10 inches
This is one celebrity couple that has star power in abundance. For the last decade, fans have fallen in love with Ariel Winter for her role as Alex Dunphy in the popular sitcom Modern Family.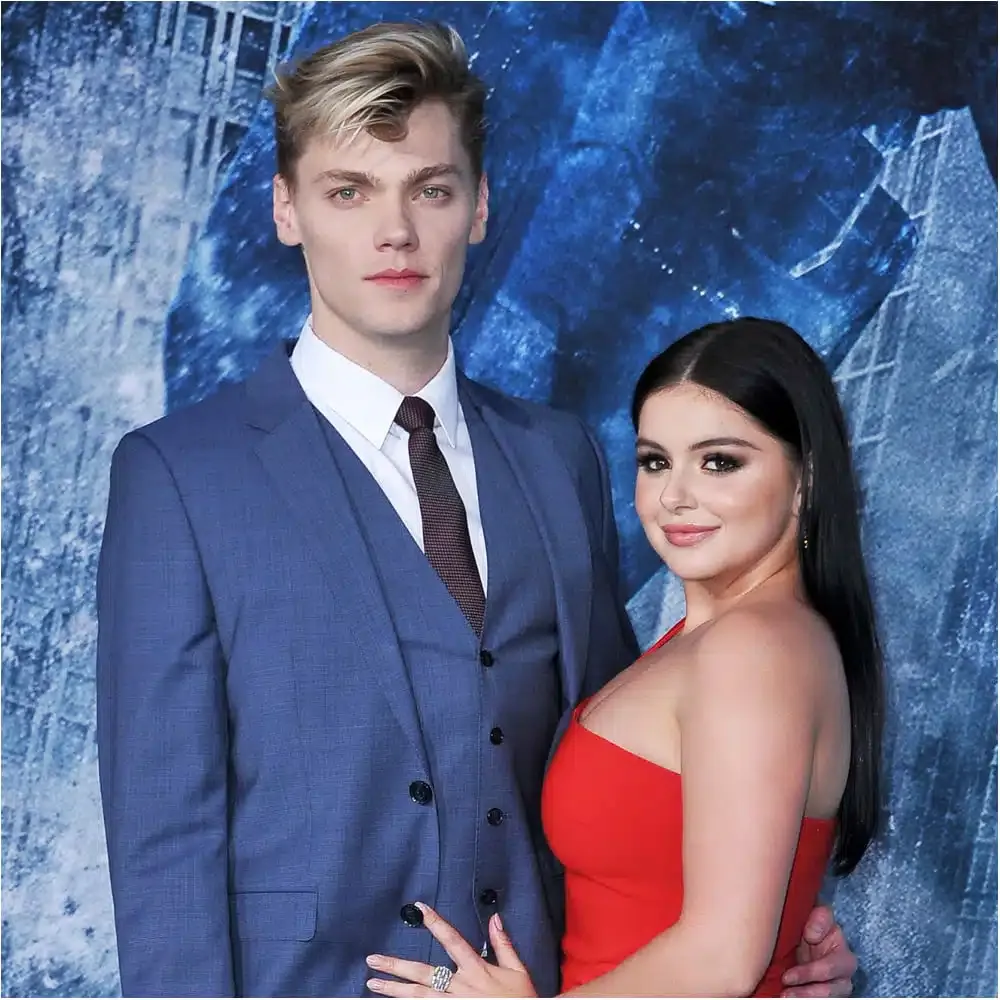 And since 2016, the actress has been in a serious relationship with fellow actor Levi Meaden, who is a staggering 10 inches taller than her! The Canadian actor has recently appeared in blockbusters such as War for the Planet of the Apes and Pacific Rim: Uprising.
Jason Momoa (6'4″) and Lisa Bonet (5'2″) – 14 inches
Not only do Jason Momoa and Lisa Bonet have a significant height difference, but their age gap is also worth noting. Momoa is 14 inches taller than Bonet and is also 12 years younger than her.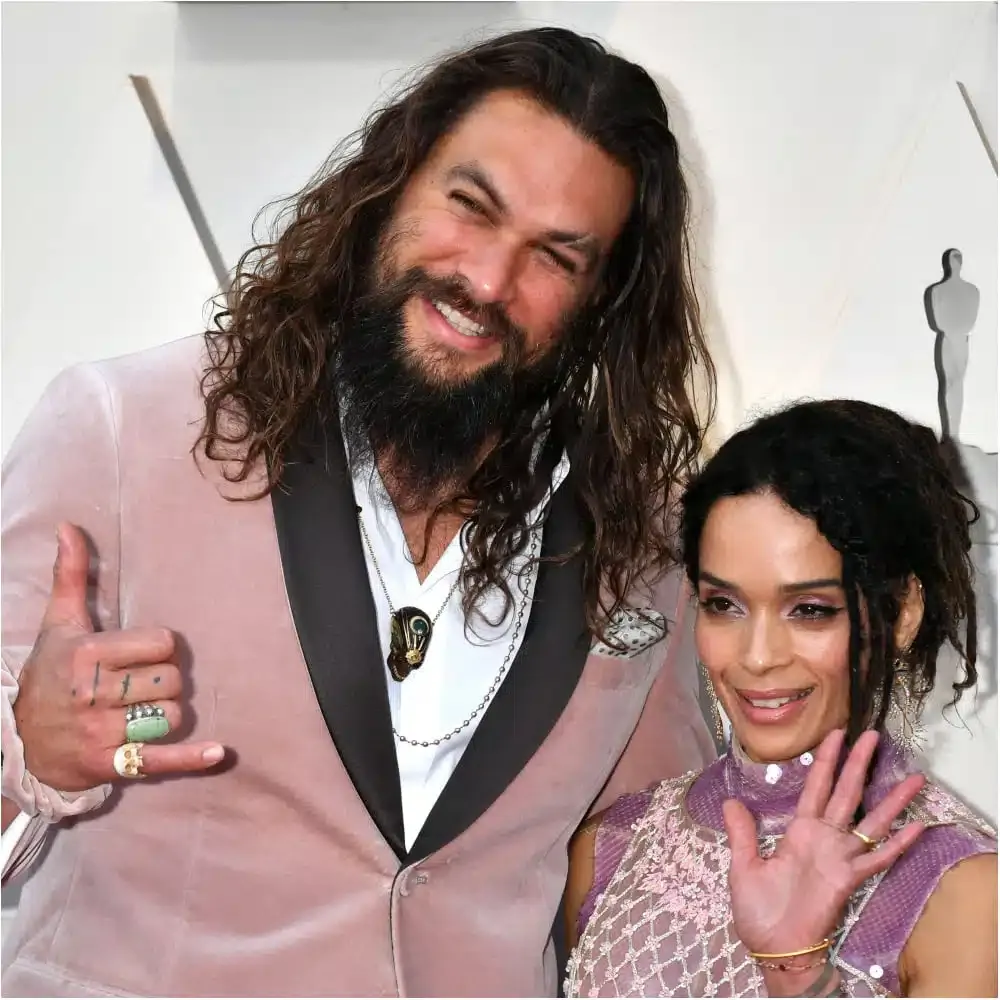 The couple recently tied the knot, which makes Mamoa the stepfather of Zoe Kravitz, who has followed in the celebrity footsteps of her famous parents. Mamoa actually confessed that he developed a crush on Bonet when he was just eight years old.
Shaunie Nelson (5'7″) and Shaquille O'Neal (7'1″) – 16 inches
Throughout his 19 years of playing for the NBA, Shaquille O'Neal played for a total of six teams and was one of the tallest and heaviest men to play at 7″1 and 330 pounds. O'Neal and Shaunie married in 2002 and welcomed four children together.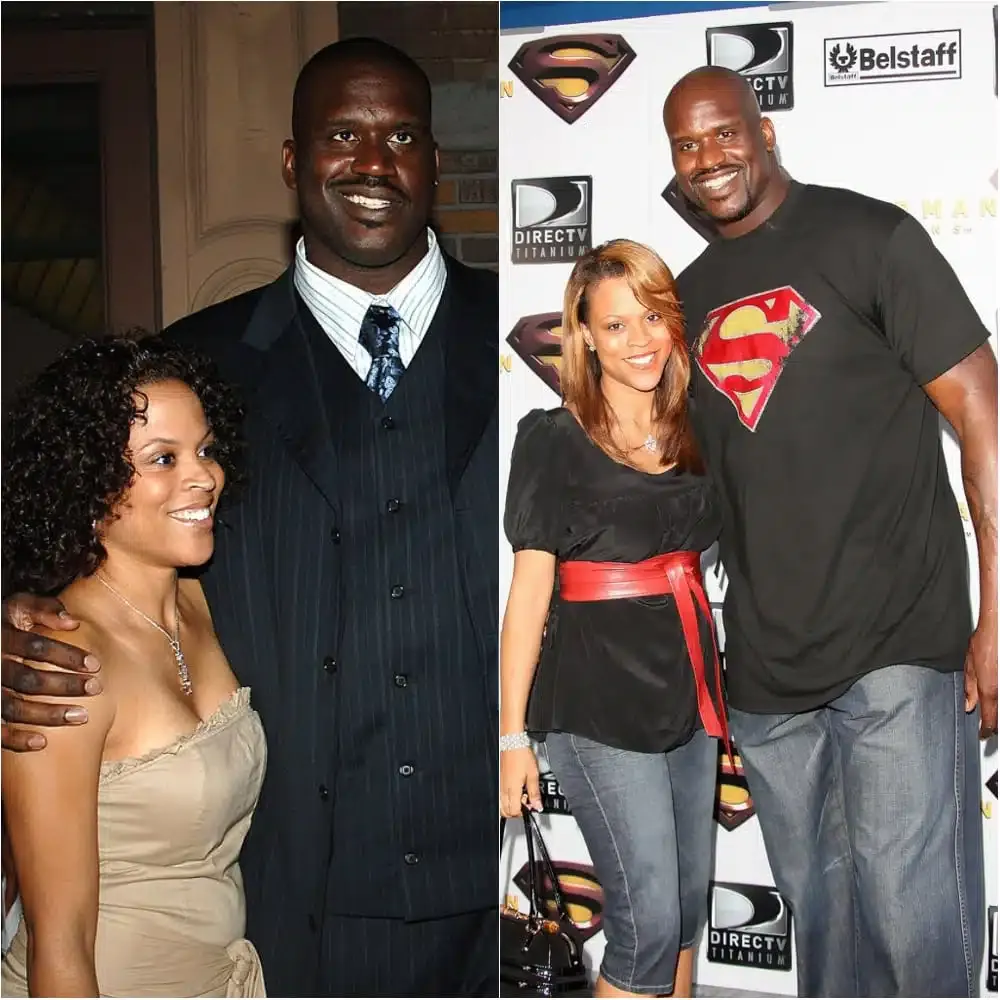 In 2009, however, the couple announced their divorce with Shaunie citing irreconcilable differences. He was later in a two-year relationship with reality star Nicole "Hoopz" Alexander and is now engaged to Laticia Rolle, who he has been dating since 2014.