To put it frankly, everyone makes mistakes occasionally. However, when it comes to celebrities, their errors are closely scrutinized and made public. Certain incidents may deserve the negative feedback they receive, while others may have been exaggerated. Review the major celebrity mishaps of the current year and determine for yourselves which ones were fair targets for criticism.
Adam Levine
Adam Levine was notorious for being a philanderer, but people believed he had transformed when he started seeing Behati Prinsloo. Nonetheless, this improved version of Adam Levine proved to be temporary. He was recently caught for sending personal messages to a TikToker, who later claimed to be the victim.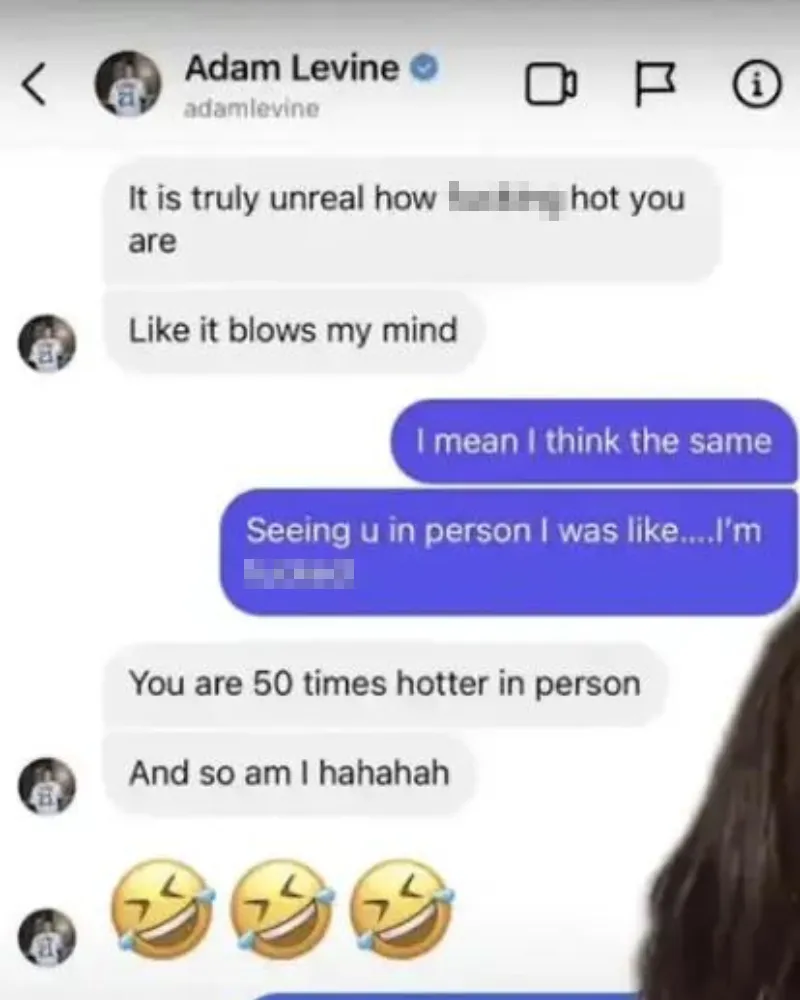 Adam made a peculiar decision to give his unborn child the name of the woman he was cheating with. In reality, the blameless individual in this narrative is Behati, while Adam remains the same and the TikTok girl must take responsibility for her own choices instead of pointing fingers at others.
Kim Kardashian
Kim Kardashian, a wealthy individual, made an attempt to offer guidance to people by stating that they should stop being lazy and work hard. However, since she has never held a regular job like most of us, she may not be the best person to make such judgments.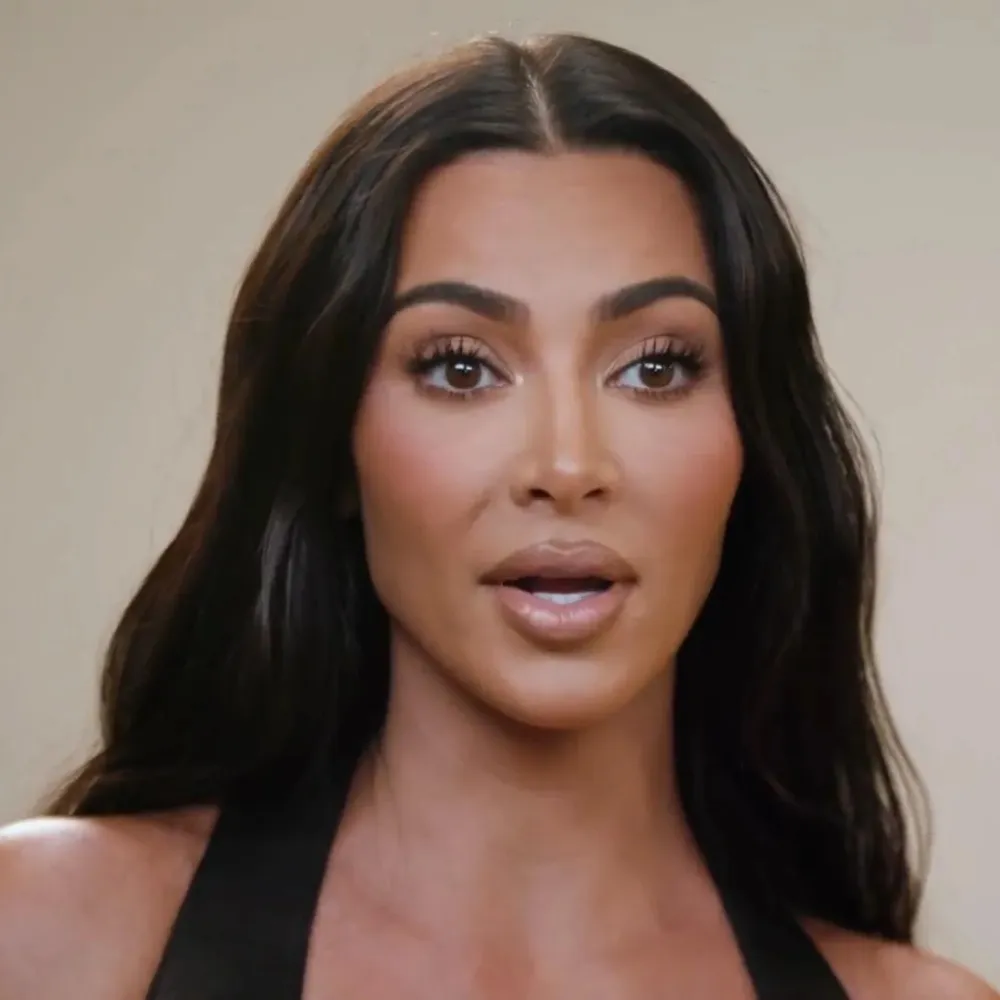 Certainly, some individuals can become wealthy by unintentionally publishing personal videos of themselves on the internet. If that's what Kim regards as "work," then she is correct – many of us do not desire to work in that manner.
Kylie Jenner
Kylie Jenner shared a photo on Instagram where she and Travis Scott can be seen standing between two private planes, accompanied by the question, "Do you want to take mine or yours?" The couple faced heavy criticism for this post as it was seen as insensitive to flaunt their wealth by owning two private jets during a time of both economic instability and concern for the environment.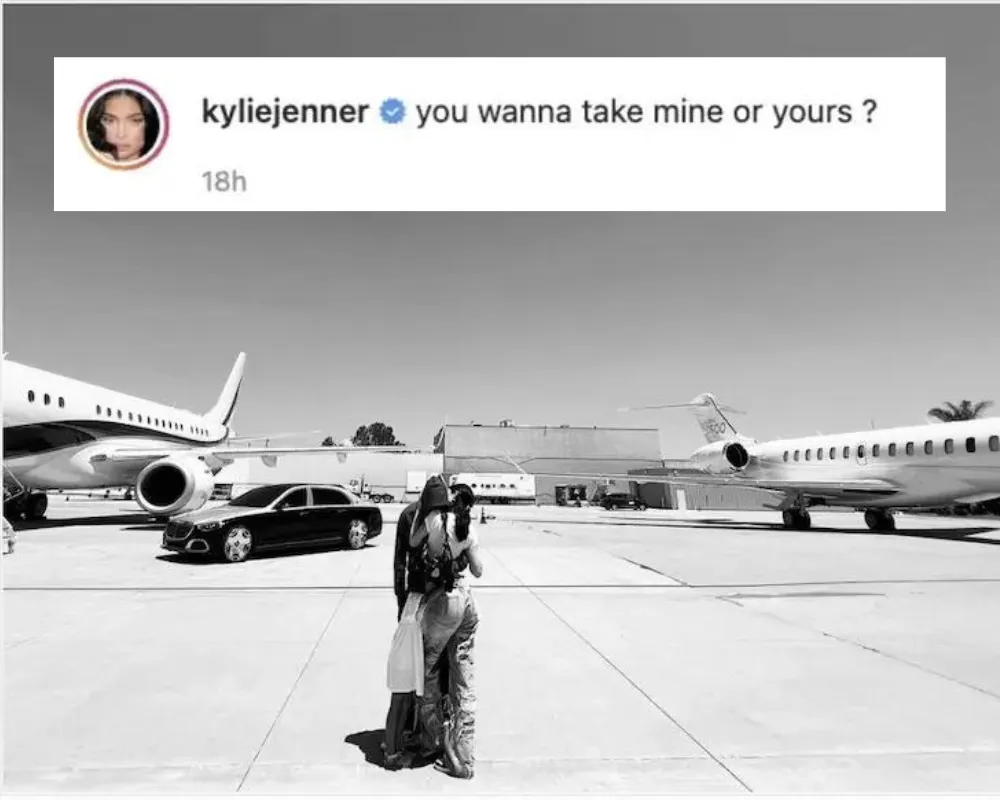 Although posting such an insensitive post was not appropriate, we cannot entirely fault Kylie when boasting about her riches has been advantageous for her in the past. While she made a mistake, it is not worth making a big deal out of the situation.
Jimmy Kimmel
Jimmy Kimmel chose to perform a comedic skit at the Emmy Awards that didn't resonate with the audience. He laid on the stage while Quinta Brunson delivered her acceptance speech, causing a distraction and overshadowing her moment of glory.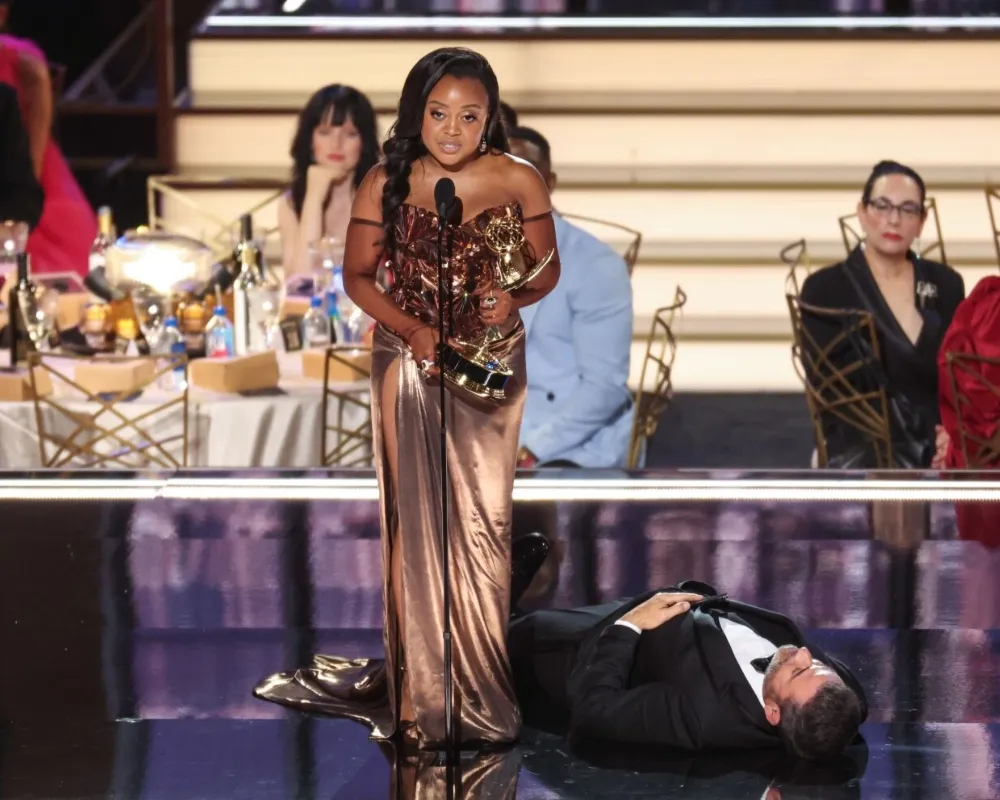 Although the comedian's unfunny act didn't surprise anyone, people were rightfully repulsed that he made Quinta's success all about himself. Kimmel has apologized and expressed remorse, but Brunson can never reclaim that moment.
Ned Fulmer
Ned Fulmer, who was known as the "wife guy" of The Try Guys due to his constant admiration for his family, was removed from the group after leaked videos revealed that he had been unfaithful to his spouse with a co-worker. This was particularly shocking because of the stark contrast between his public image and his alleged actions.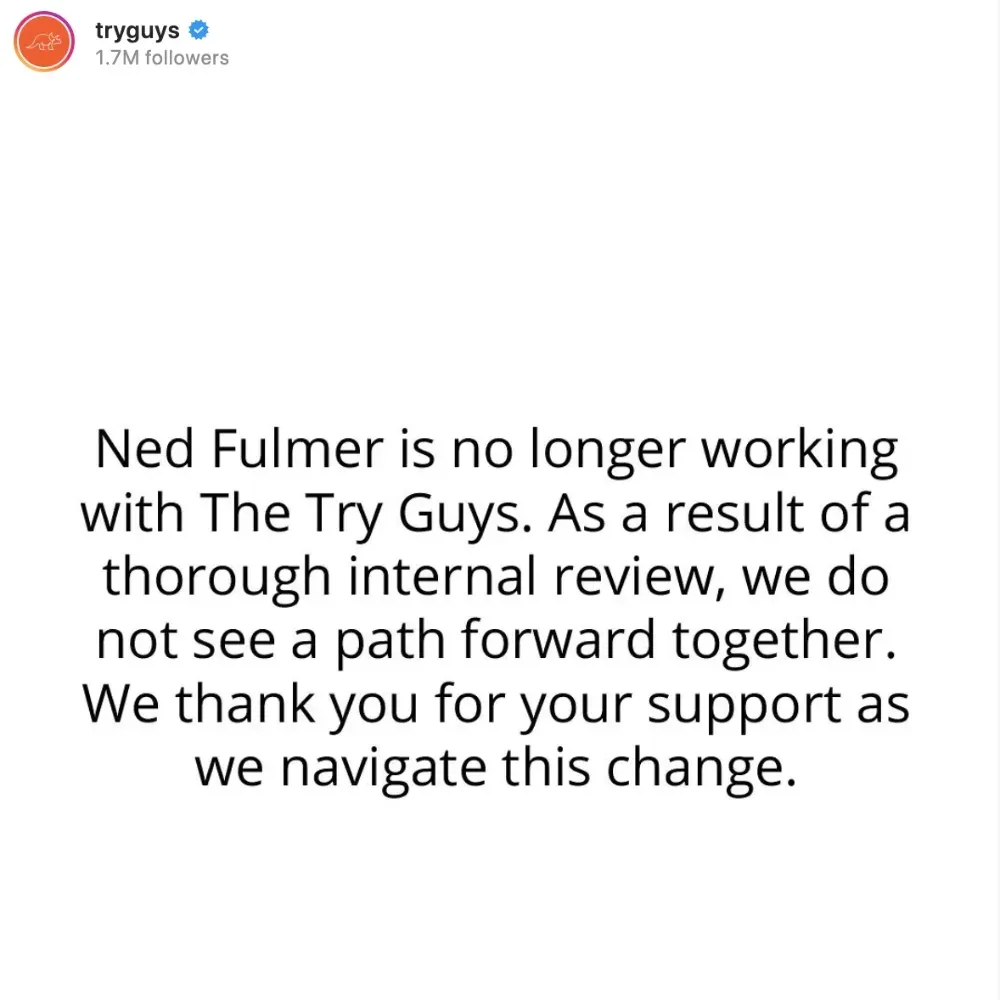 Fulmer expressed regret and asked for forgiveness by stating, "I should have prioritized my family above everything else, but I became distracted and engaged in a mutually agreed professional affair." It's intriguing how he refers to his action as "losing focus," implying that it's comparable to failing to prepare adequately for an exam, don't you think?
Nick Cannon
To be truthful, Nick Cannon did not commit any wrongdoing per se, but his conduct does not make us feel comfortable. The fact that the television personality has fathered 11 children from six different women, with four of them being pregnant at around the same period, leaves us with mixed feelings.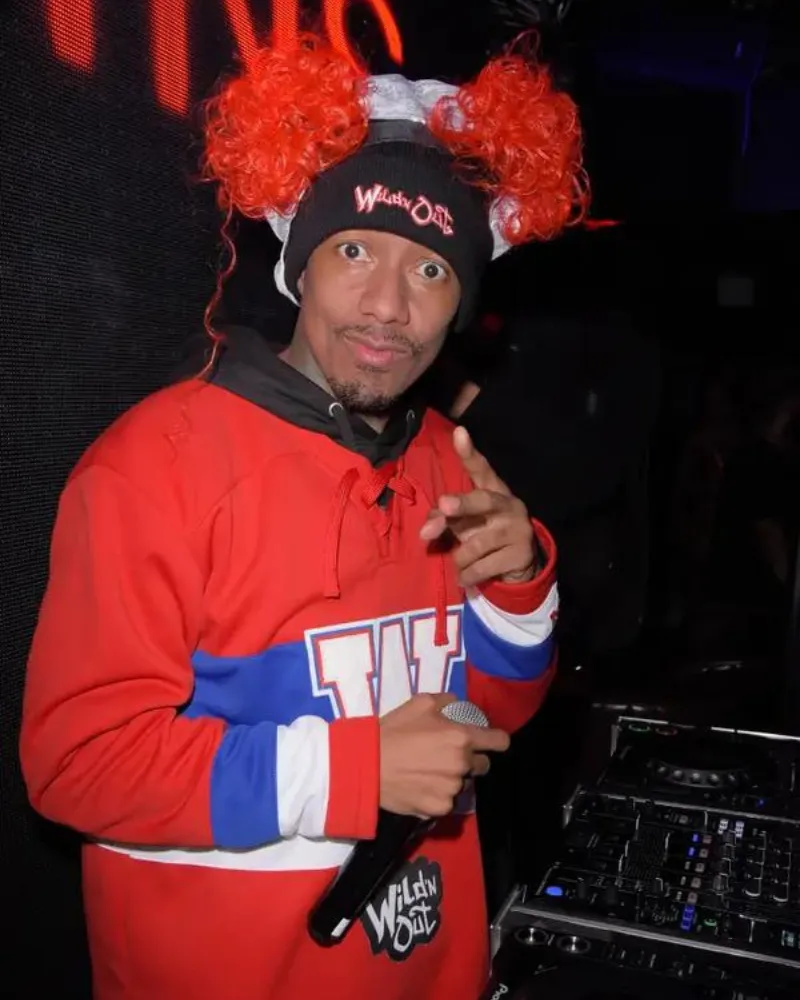 Although it may be considered distasteful, all of those women gave their consent and reportedly Nick is a great parent. It may not be particularly scandalous to have multiple partners for the purpose of procreation, but we would prefer to avoid any complications that may arise.
Liam Payne
Even though Harry Styles is unquestionably the most accomplished member of One Direction, Liam Payne claims that he was supposed to be the group's main star. According to Payne, Simon Cowell informed him that the band was formed with Payne as the centerpiece.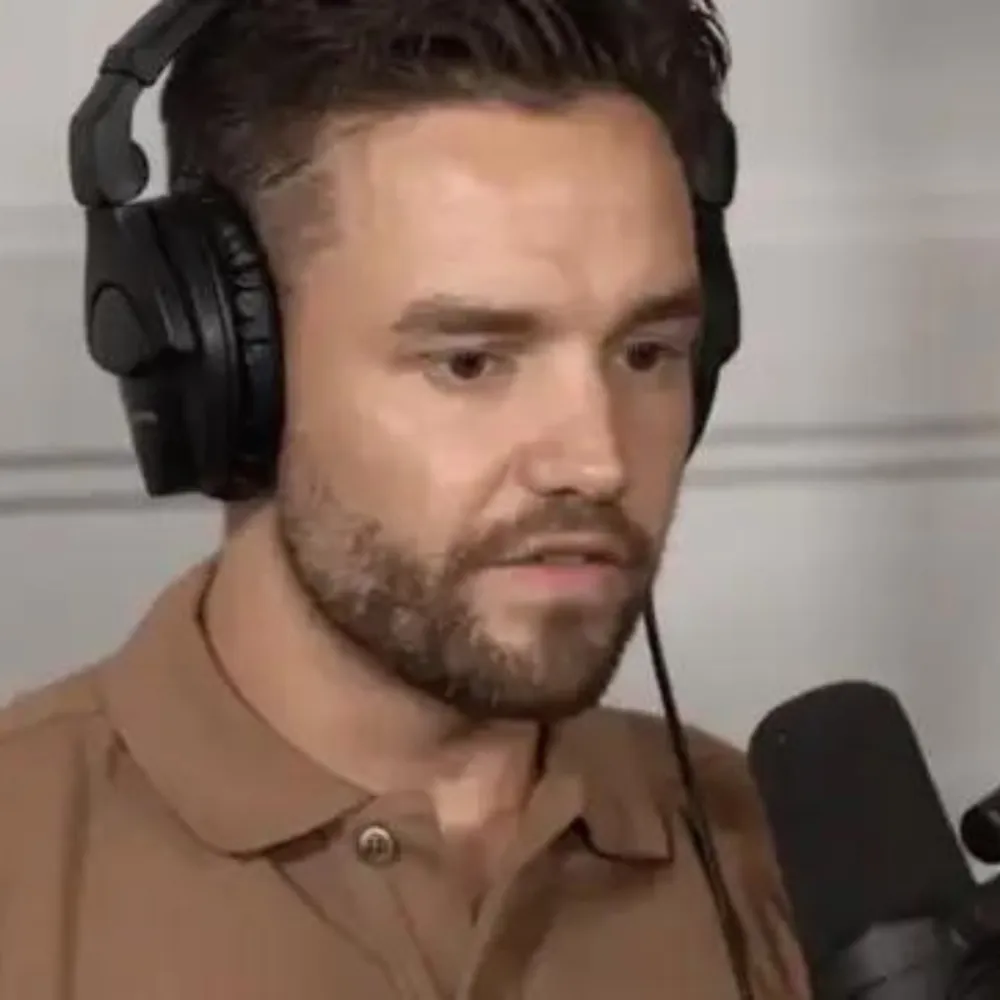 The person began with my face and proceeded to the remaining parts. It is not clear if Simon informed Payne or not, but evidence from The X Factor indicates that Nicole Scherzinger modeled the band on Niall Horan. This situation is uncomfortable.
Kim Kardashian (Again)
Kim Kardashian donned Marilyn Monroe's outfit at the Met Gala, necessitating her to shed 16 pounds in just 21 days. However, many were not pleased with Kim for promoting her rapid weight loss. It would be preferable if they believed that Kardashian could have chosen a more appropriate dress size.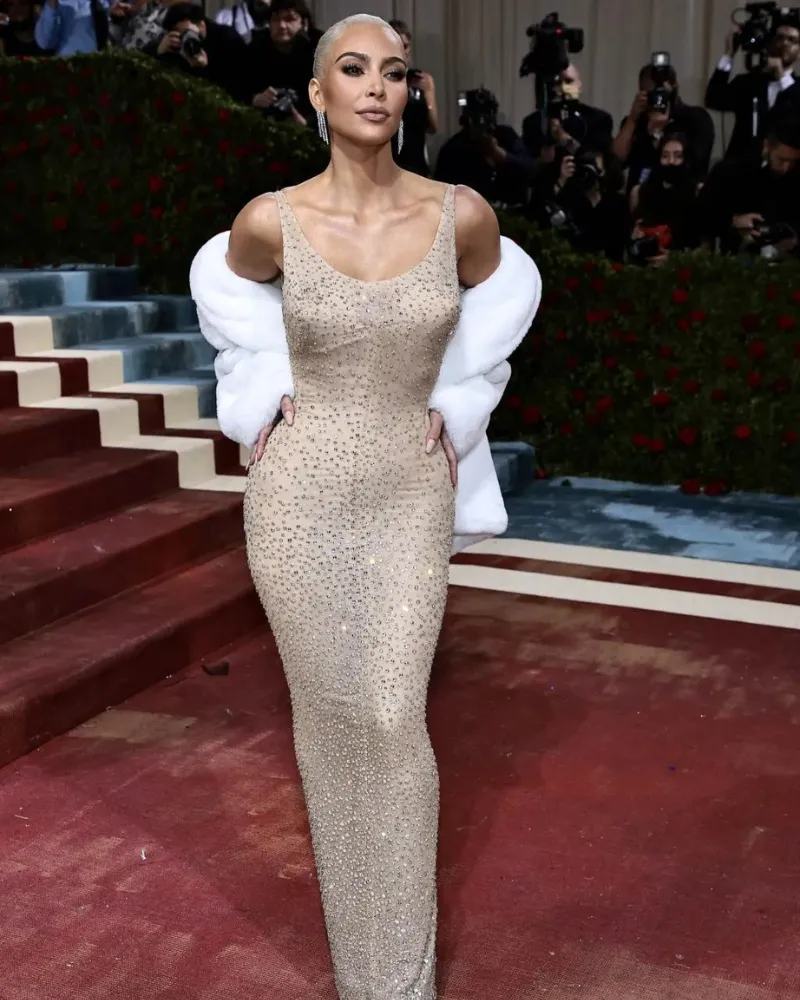 It's ultimately up to Kim to make choices about her own body. While there is truth to the concern that her weight loss may negatively impact young girls, as a member of the Kardashian family, it's important for young girls to look for body positivity elsewhere.
The Cast of 'Don't Worry Darling'
The promotional tour for Don't Worry Darling by its cast was so disastrous that it caused concerns among everyone and can be considered as one of the worst promotional tours ever.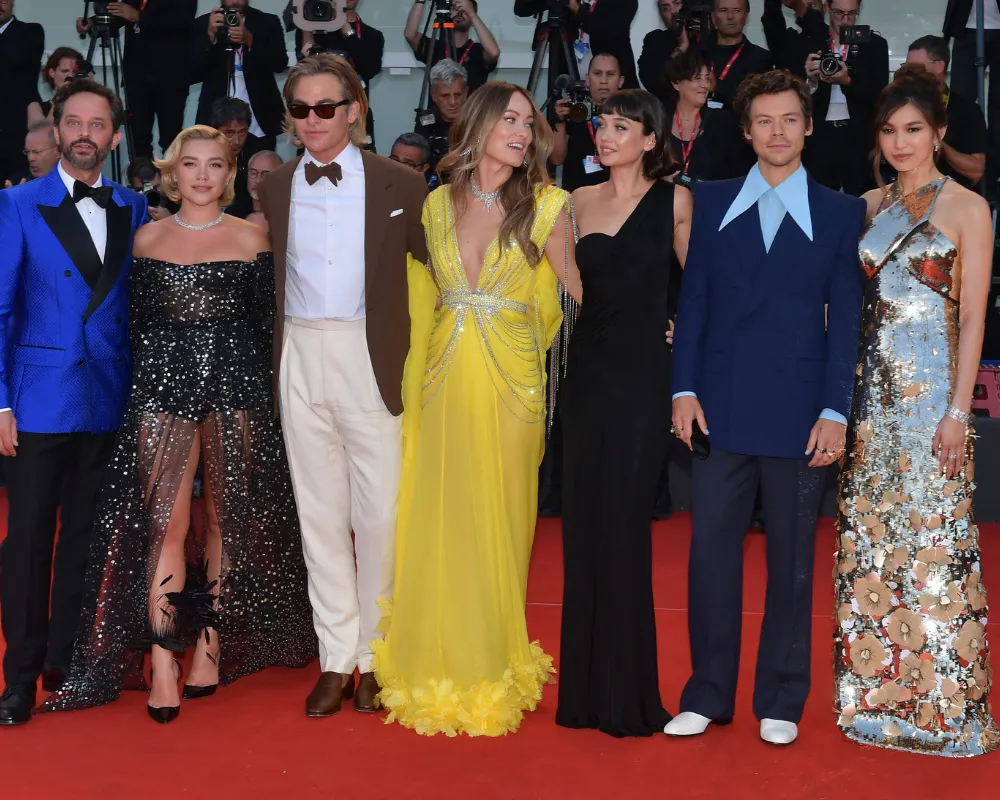 The drama surrounding Don't Worry Darling was so intense that some speculated it wasn't actually a movie, but rather a series of red carpet antics. However, it was indeed a film, but it was not as captivating as the events that occurred off camera.
Olivia Wilde and Jason Sudeikis
During the media tour of Don't Worry Darling, an unfortunate incident occurred where custody papers were served to Olivia Wilde while she was on stage. Wilde described the experience as "vicious," which is an appropriate description. However, her ex-partner Jason Sudeikis stated that it was unintentional.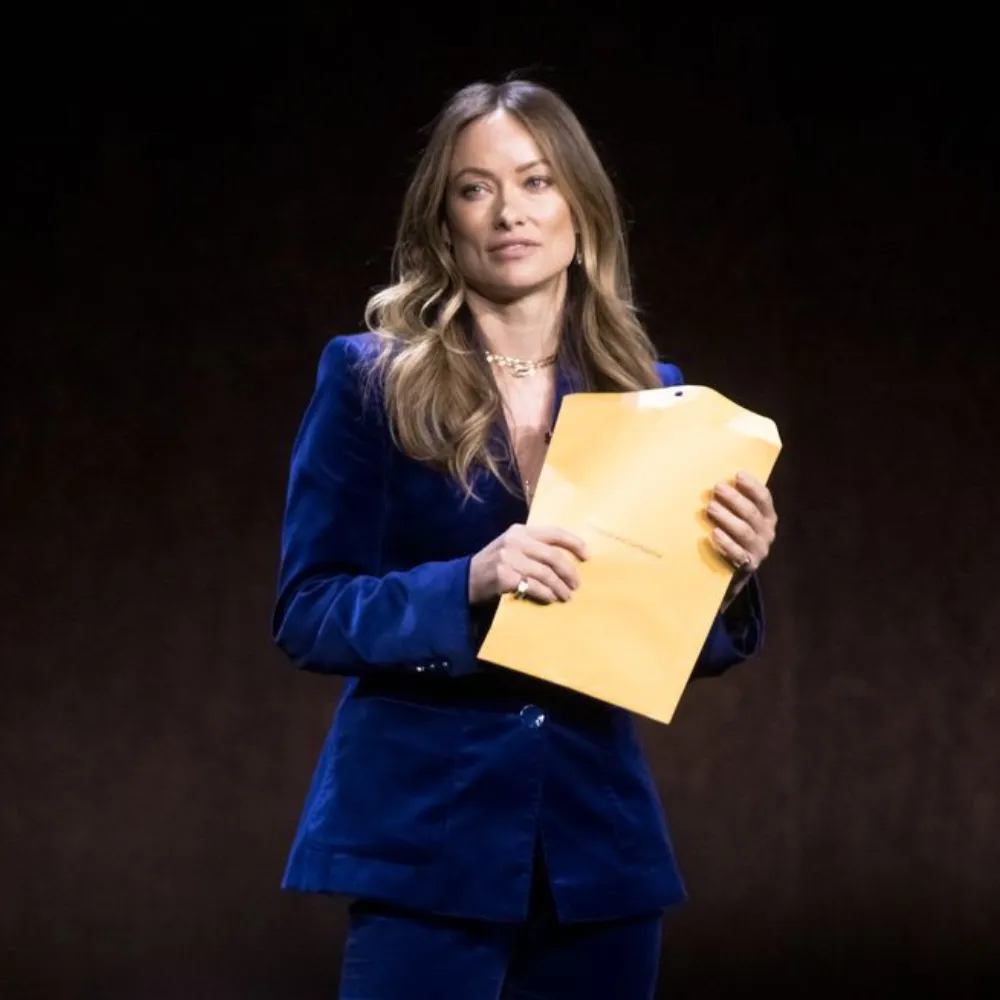 Jason claims that he had no knowledge of the circumstances surrounding the delivery of the papers and expressed deep regret. We believe that no one can be blamed for this unfortunate scenario.
Harry Styles
The most absurd controversy surrounding "Don't Worry Darling" was Spitgate, where fans claimed that Harry Styles spat on Chris Pine when a picture was released showing Styles about to sit next to him.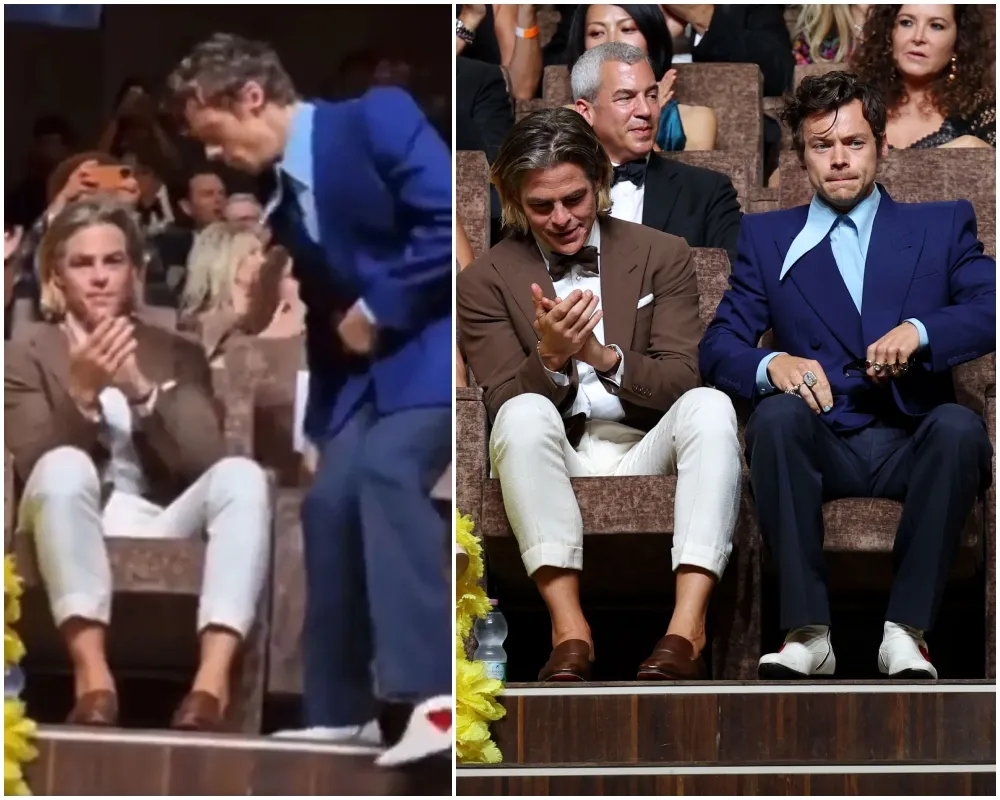 The two men reassured the public that the photo was merely odd and there was no spitting involved. Pine's representative went as far as labeling the story as completely untrue. The media is the actual failure in this situation, as it tried to make a big deal out of something insignificant.
Chris Pine
Chris Pine became a sensation on the internet after appearing to be lost in thought during a press event for the film Don't Worry Darling. Considering the controversy surrounding the movie, it's understandable that Pine may have preferred to retreat into his own thoughts rather than confront the chaotic situation he was bound to by his contract.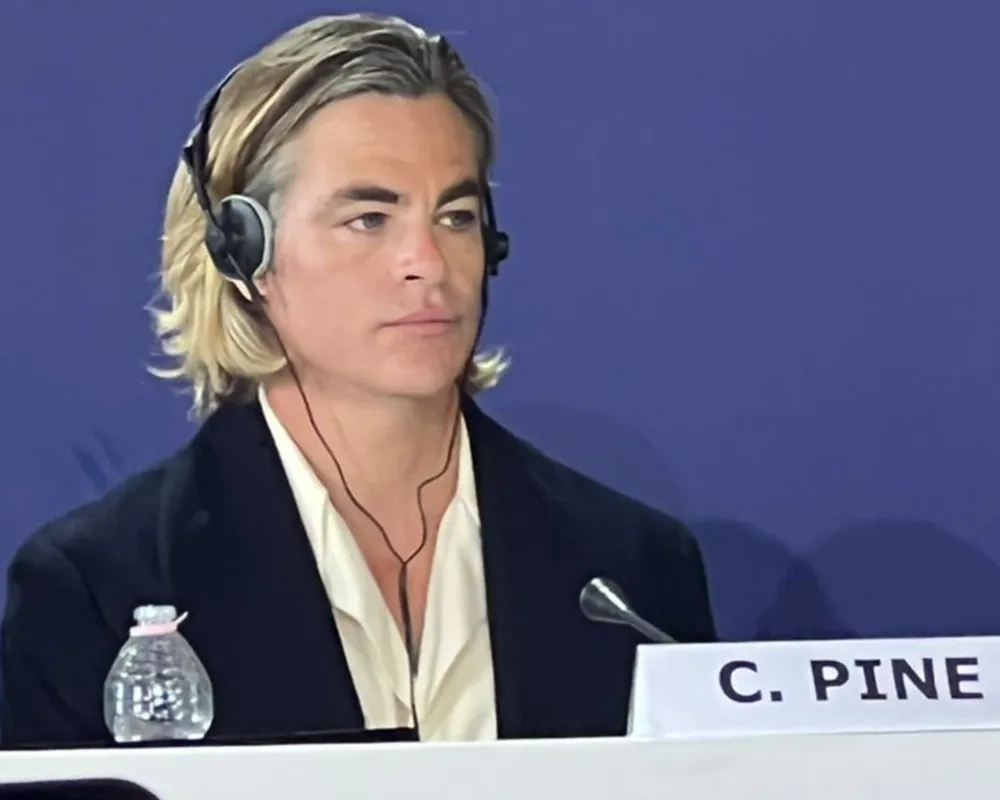 Chris Pine's facial expression changed when Harry Styles exclaimed, "My most preferred aspect of the film is that it seems like a true movie." It's not surprising that Chris lost focus due to the comment.
Matthew Morrison
Matthew Morrison lost his job as a judge on So You Think You Can Dance due to sending inappropriate messages with a flirtatious tone to a contestant. The actual message he sent read: "Hello, this is Matthew. If it's okay with you, I would appreciate it if you could give me your phone number so we can communicate about some things."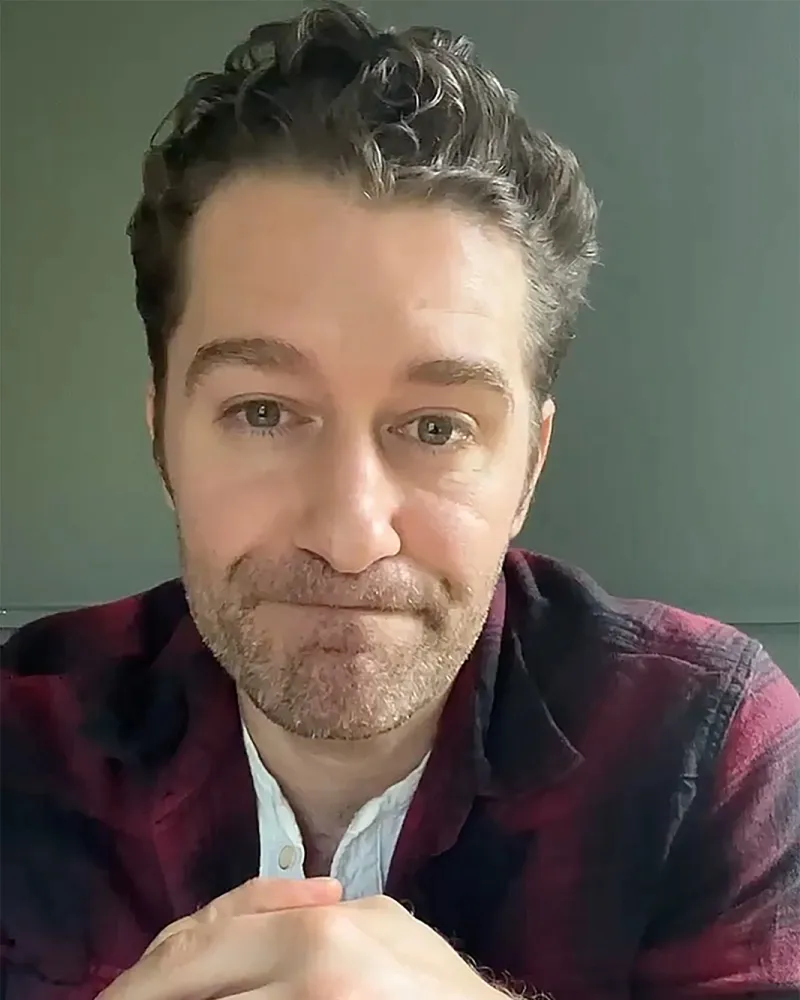 "Indeed, that's correct. It appears that the gossip has spiraled out of control in this situation, as Matthew indicated that he intended to extend a job offer to the contestant in the role of a dance choreographer. We have faith in his statement as there is nothing inappropriate mentioned in the message."
Tristan Thompson
Even though everyone was aware that Tristan Thompson was being unfaithful to Khloé Kardashian, the basketball player believed that he had successfully deceived everyone. It was only after Maralee Nichols obtained her child's paternity test results that Tristan confessed to being the father.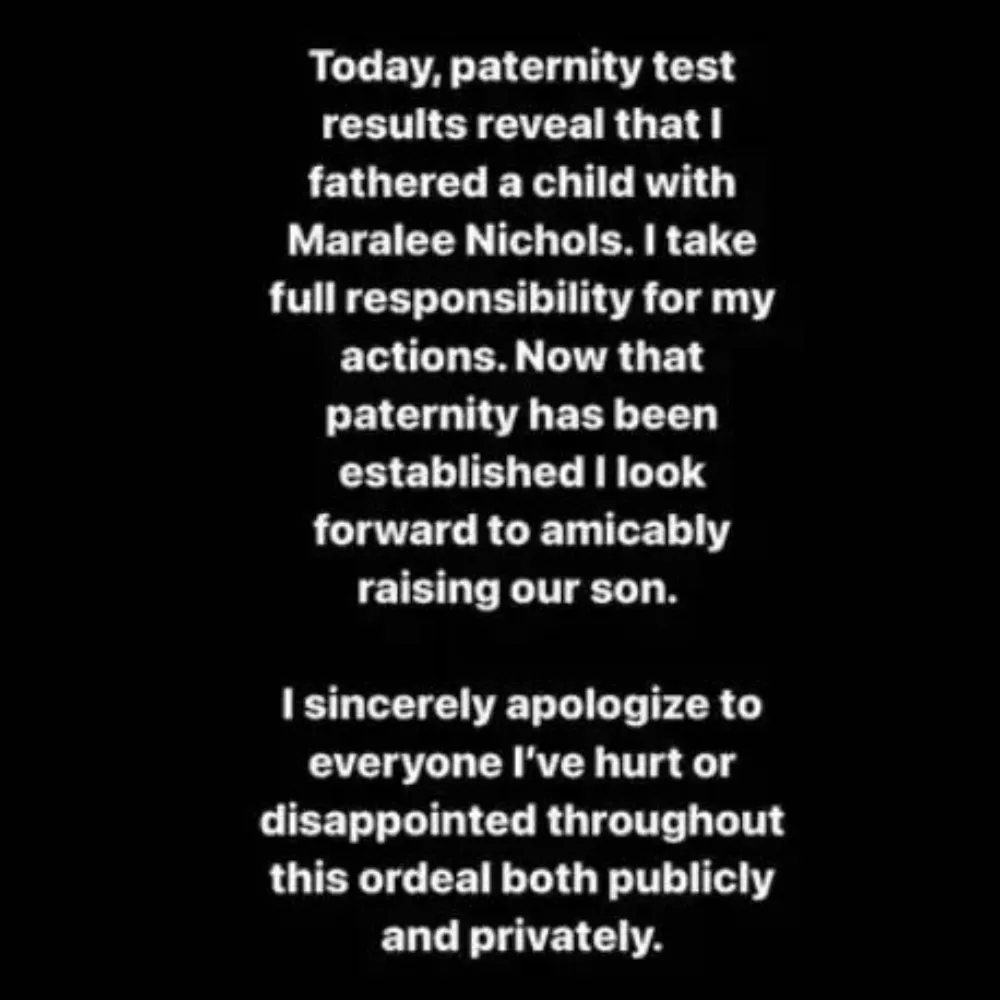 Thompson expressed his remorse by admitting that Khloé was undeserving of the pain and disgrace he had inflicted upon her. Both parties shared the sentiment that Maralee and her child did not deserve to be deprived of Tristan's acknowledgement of paternity.
Hilaria Baldwin
Alec Baldwin's spouse, Hilaria Baldwin, gained widespread attention when she couldn't remember the English word for 'cucumber', despite being fluent in both Spanish and English. This sparked controversy as those familiar with Hilaria accused her of fabricating her Spanish heritage. It was revealed that the yoga teacher was actually born in Boston and grew up as a typical northeastern prep school student.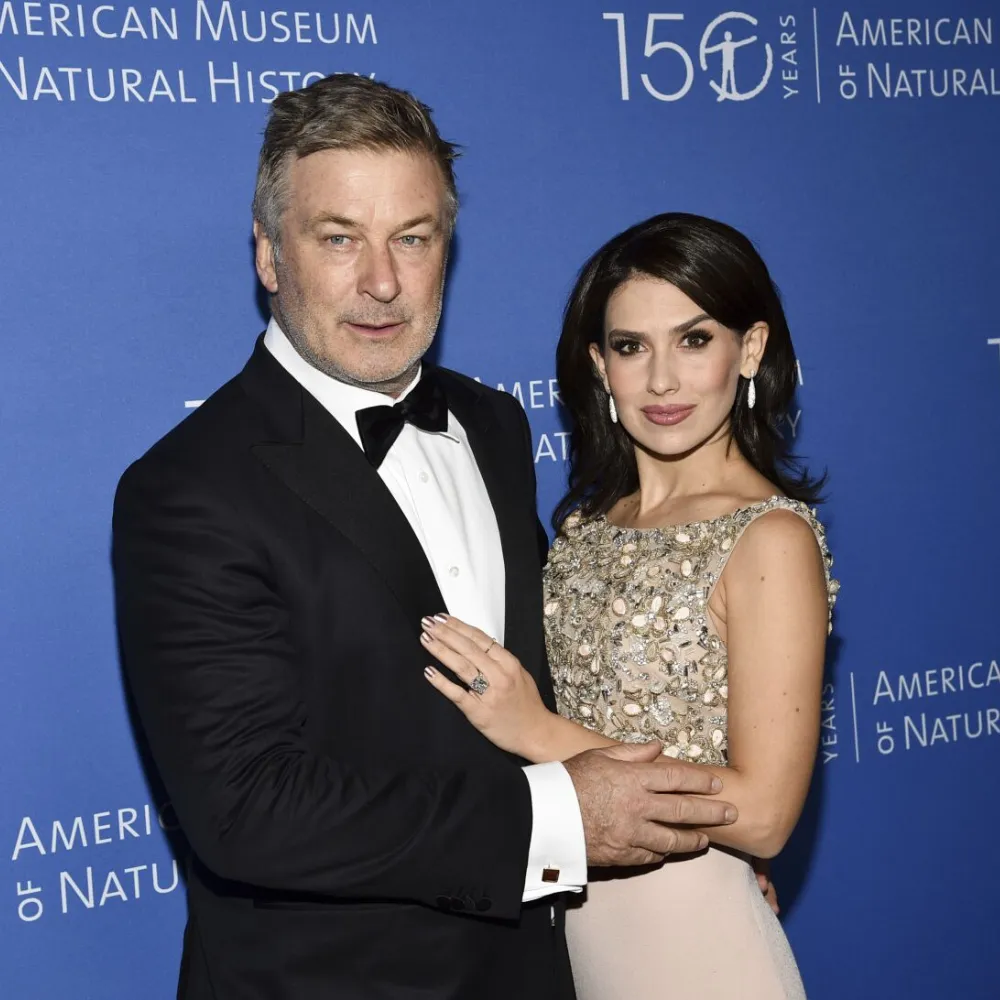 Hilaria clarified that she has strong ties to Spain due to her upbringing and visits the country every year. It's common for individuals to forget words, particularly when they are proficient in more than one language. We should overlook this error.
Kendall Jenner
This year, numerous individuals faced disappointments with cucumbers and Kendall Jenner was also among them. She attempted to prepare a snack by slicing a cucumber, but this quickly gained widespread attention online. It is evident that Jenner has never had the need to cook for herself, as the celebrity lacked the knowledge of how to properly cut a vegetable.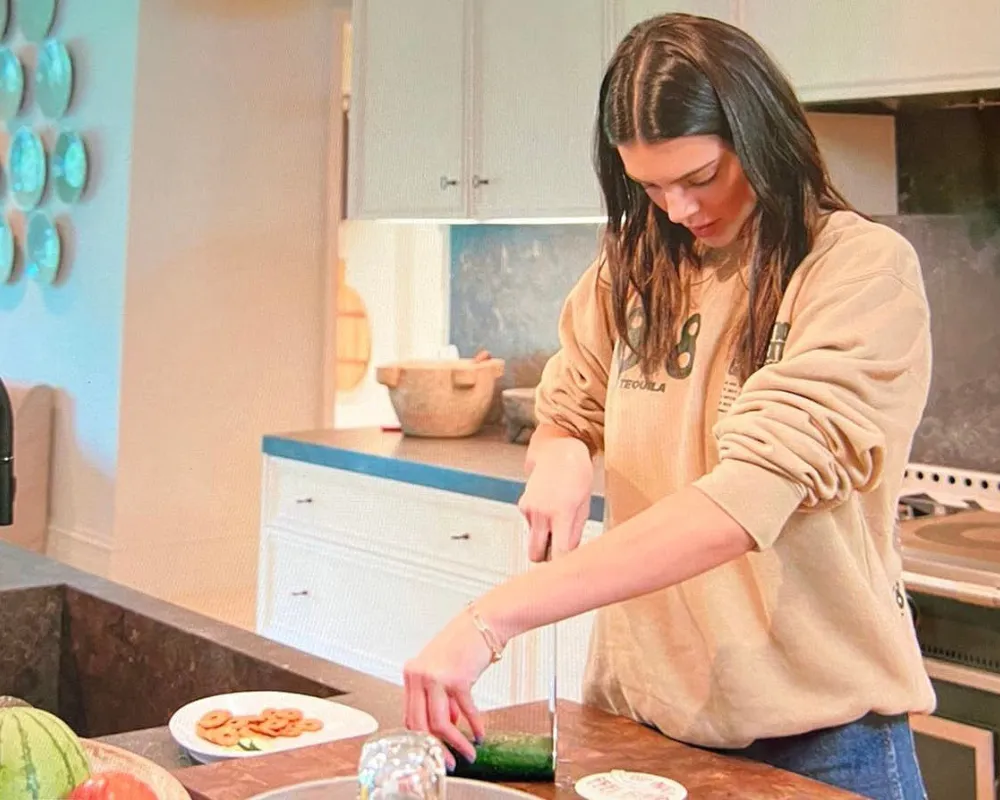 Although it was a serious incident, Kendall was able to find humor in it and referred to it as "tragic". She even dressed up as a cucumber for Halloween, demonstrating her lightheartedness towards the situation. It is refreshing to see her not taking it too seriously.
Noah Schnapp and Doja Cat
It is unclear who is to blame, as supporters are unable to come to a decision. Doja Cat contacted Noah Schnapp, indicating her attraction to one of his colleagues. The 18-year-old actor made the conversation public on his social media, resulting in 27-year-old Doja calling him out on his actions.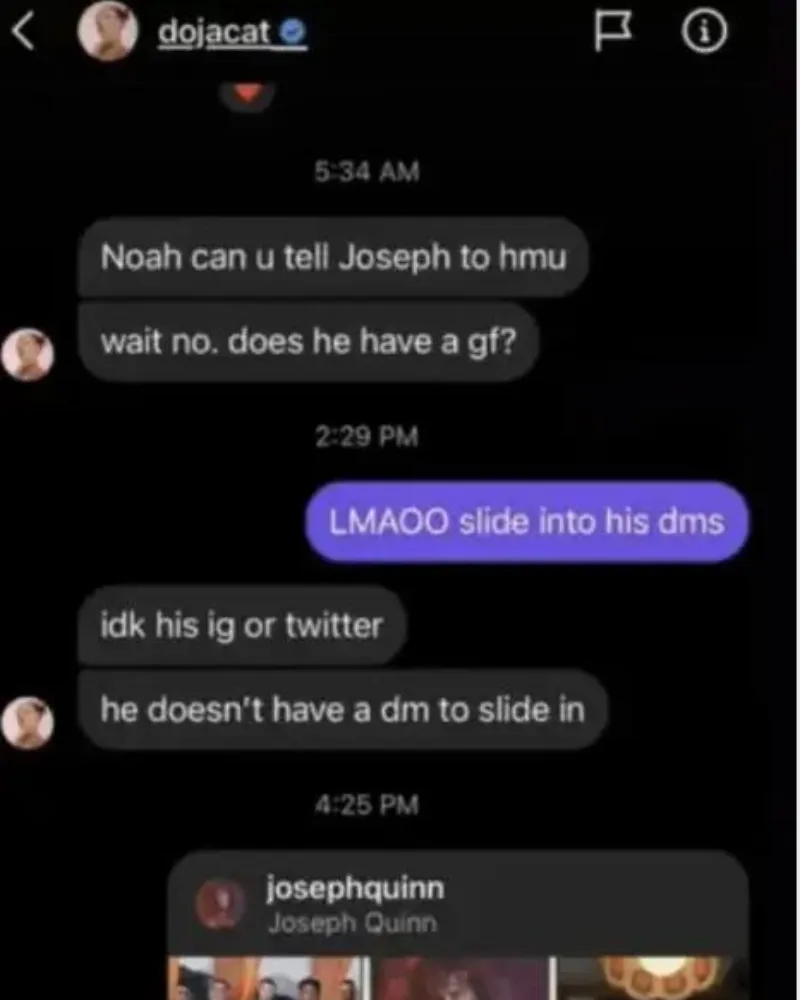 Team Doja believes that a message meant to be kept private should not have been made public, which is accurate. However, Team Noah thinks that Doja should not have initiated a conflict with someone significantly younger than her. The fact is that Doja did not heavily criticize him because he is essentially a youth. Though the rapper herself acknowledges that when you are that young, you are prone to err, I am unsure of Noah's precise age, but he is not even 21.
Drake
Drake, who had been chased by paparazzi for a long time, recently seemed to have joined them. He recently shared a picture of an unknown woman dining at a restaurant on his Instagram account, stating that he tried to AirDrop the image to her since she looked attractive.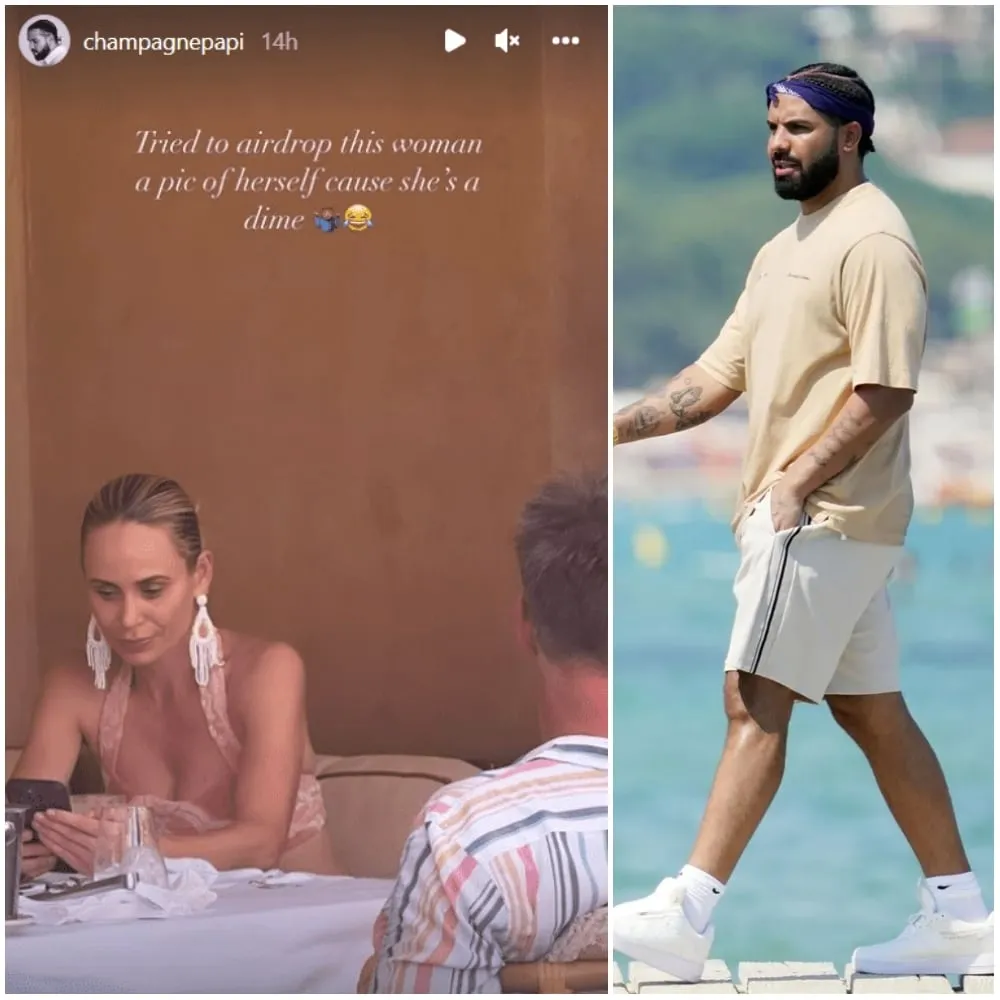 The unfortunate lady was simply eating her meal peacefully and did not wish to gain sudden fame on the internet. Moreover, Drake's conduct was very unsettling and awkward.
James Corden
It appears that only those who were present know exactly what took place between James Corden and the staff at Balthazar restaurant. According to the owner of Balthazar, James has been permanently barred from the establishment because he was the most disrespectful customer to their servers in the 25 years since the restaurant's opening.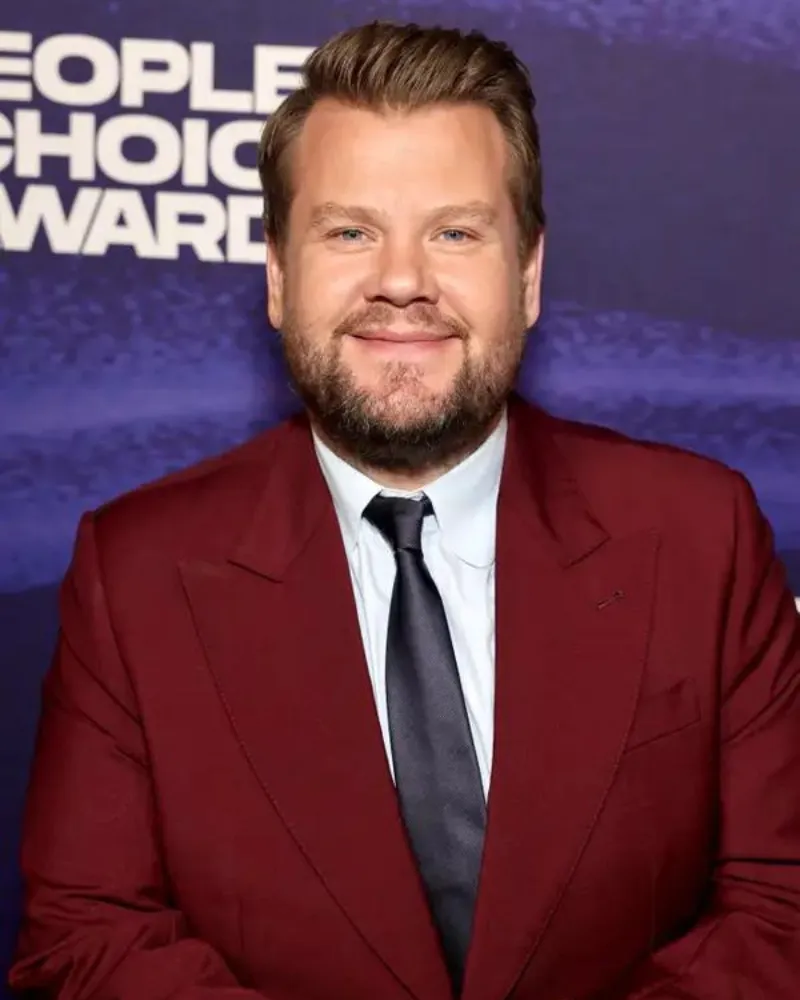 Corden, on the other hand, maintains that he has not committed any wrongdoing whatsoever. There exists motive for both Balthazar and James to falsify their claims – the former for the sake of publicity, and the latter to safeguard his image. As a consequence, it is unlikely that we will ever discover the truth.
Kim Kardashian (Yes, Again)
It's widely acknowledged that the Kardashian family is a well-known brand, so what caused our shock when Kim Kardashian edited a photo of Khloé's daughter True onto a picture of Stormi's body?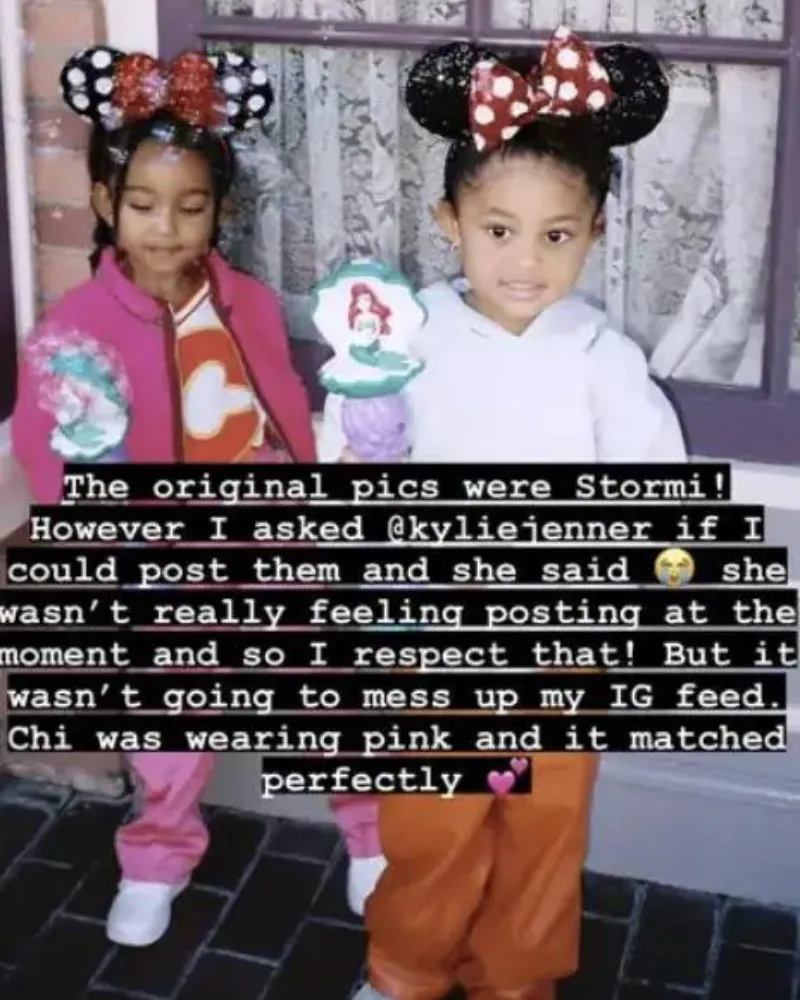 Kim clarified that her actions were primarily intended to maintain her Instagram's appearance. Even if someone dislikes the Kardashians, they cannot deny their expertise in advertising. However, it should be recognized that their advertising tactics have become excessive and need to be re-evaluated.
Elon Musk
The recent events surrounding Elon Musk and Twitter have left us feeling dizzy. At first, it seemed like he was going to purchase Twitter, but then he changed his mind. Additionally, he suggested several modifications, but not all of them actually came to fruition.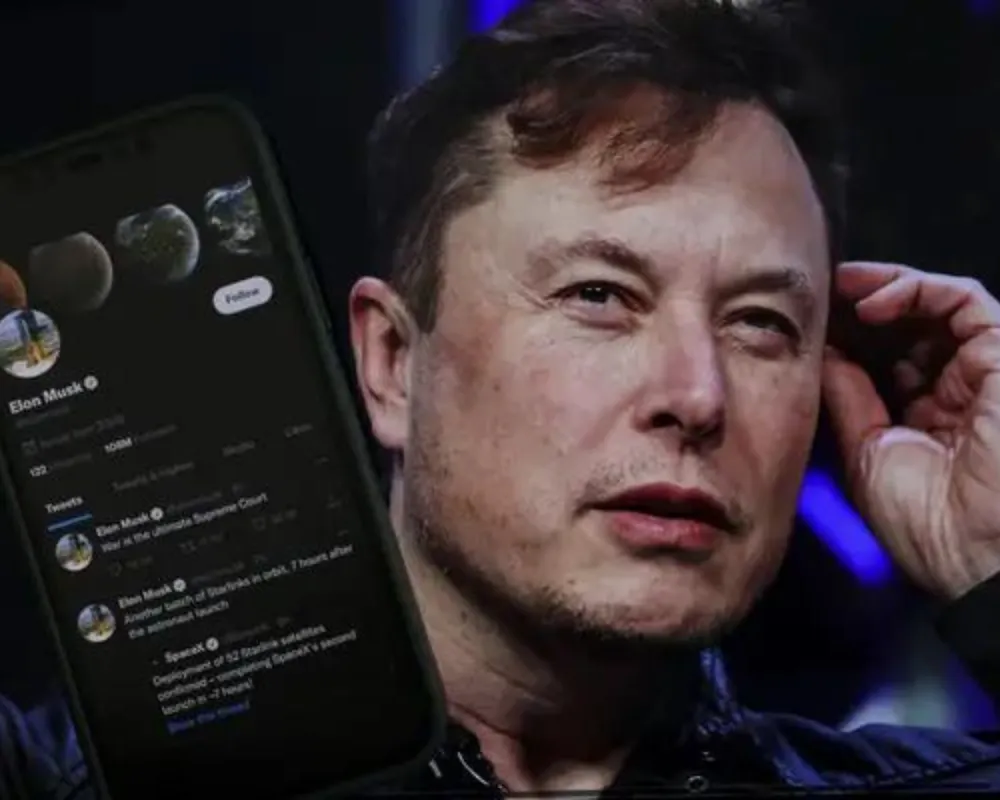 Elon has made the choice to rely on a public poll for a business decision, which involves stepping down from his position as CEO once he finds a suitable replacement. Despite the chaos and disorderliness of this plan, it should be noted that Twitter is a company that Musk has legally acquired and therefore he has the right to make significant changes to it as he sees fit.
Lily-Rose Depp
Lily-Rose Depp, who is recognized as a model and actress, initially gained fame because of being the offspring of renowned Hollywood figure, Johnny Depp. In light of this, her involvement in the recent "nepo baby" controversy of 2022 comes as no surprise, where people voiced their exasperation over the disproportionate number of celebrities who were able to thrive solely due to familial connections.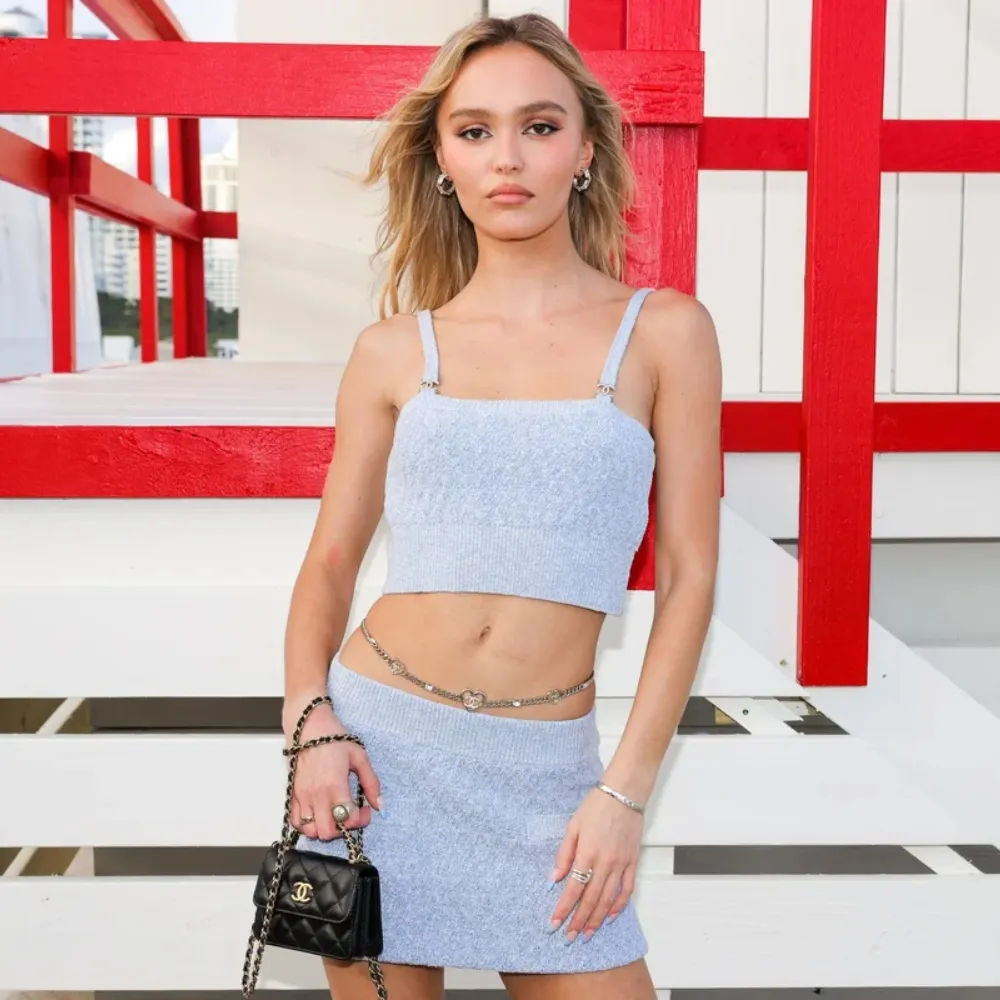 Depp expressed his opinion that the notion is illogical and pointed out that nepotism in fields other than entertainment does not receive much attention. He further added that this argument isn't significant and there are more critical issues to be concerned about in life.
Jennifer Lawrence
During an interview with Viola Davis, Jennifer Lawrence praised herself for breaking the glass ceiling as the first woman to star in an action film. However, it seems that Lawrence only watches movies that she appears in and is unaware of the many action-hero actresses who preceded her.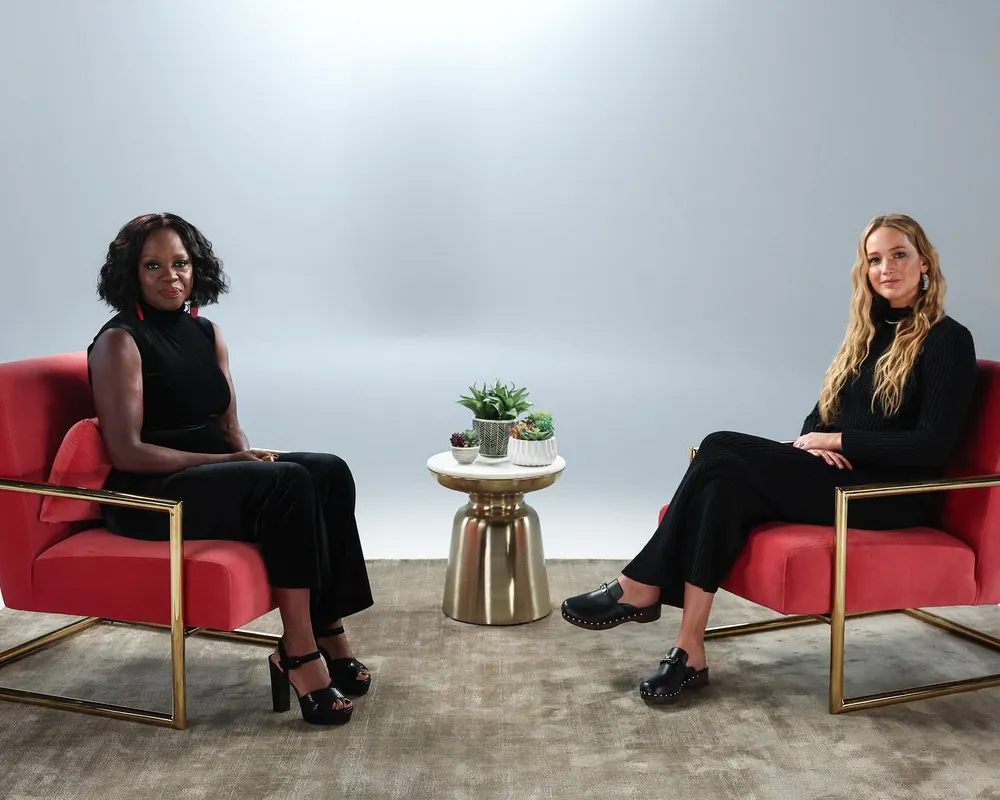 Jennifer provided an explanation for her previous controversial statement after receiving significant criticism. She mentioned feeling anxious about being interviewed by the renowned Viola Davis, which may have led to misspeaking. Although it may be seen as a self-important error, it appears to be an authentic mistake.
Amber Heard and Johnny Depp
In the past few years, Johnny Depp's career and image have been tarnished based on allegations made by his ex-wife, Amber Heard. Despite a lack of evidence, the public heavily criticized Depp.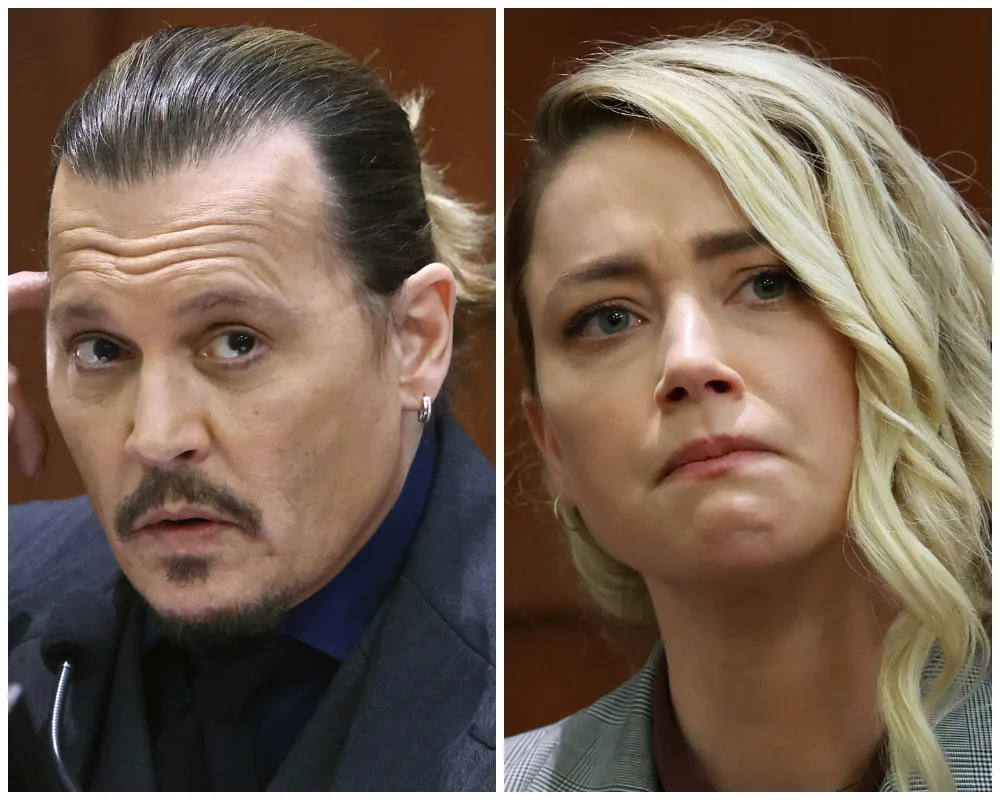 After discovering the falsehood in Heard's statement, the audience felt remorseful for their treatment towards Johnny. However, they repeated their offensive behavior towards Amber afterwards, indicating that none of us have gained any insight from the situation.
Ne-Yo
Crystal Renay shared a post on her Instagram where she claimed that her husband Ne-Yo has been unfaithful to her. She expressed her anguish and pain caused by the singer's actions, stating that for the past 8 years, she had been living with him while he was having relationships with several different women who did not use protection.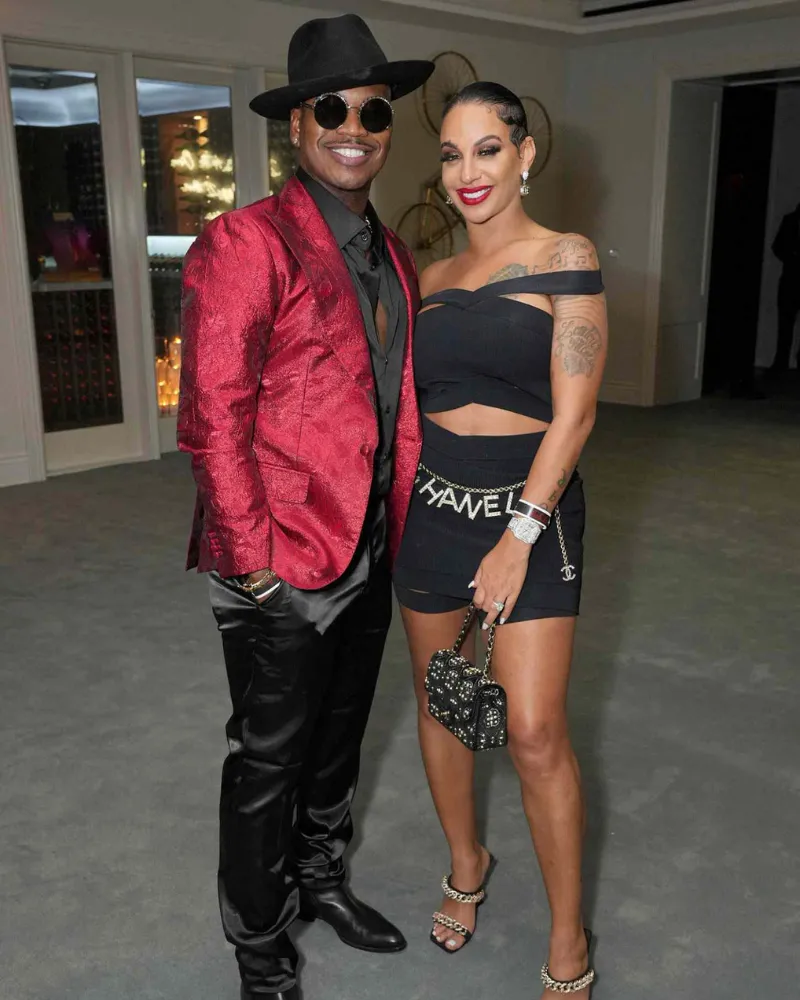 Ne-Yo commented by saying that private issues should not be talked about or analyzed in public platforms. It seems like he prefers to keep his marital problems solely between himself and his partner.
Ezra Miller
It can be confidently stated that Ezra Miller's actions throughout 2022 were unsuccessful. They were involved in several incidents with law enforcement, assaulted women, and even took a teenager against their will. This behavior showcases a lack of self-care and control.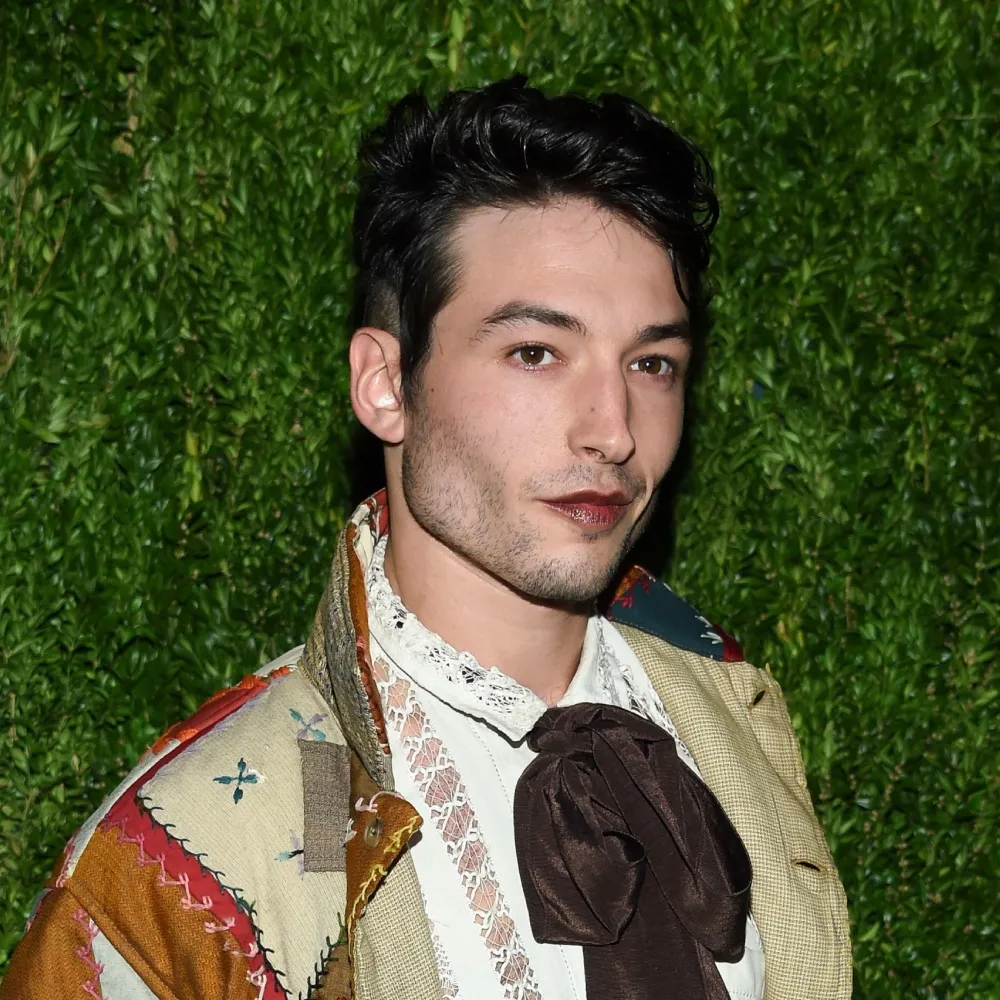 The actor expressed regret and apologized to those who were disturbed and unsettled by their previous actions. They are determined to take the required steps to recover and return to a positive and secure place in their life.
JoJo Siwa and Candace Cameron Bure
JoJo Siwa made a public statement about Candace Cameron Bure being the most impolite celebrity she had ever encountered, without any apparent reason. Candace reached out to make things right, and during their meeting, she learned that JoJo had previously met her at a Fuller House premiere several years ago.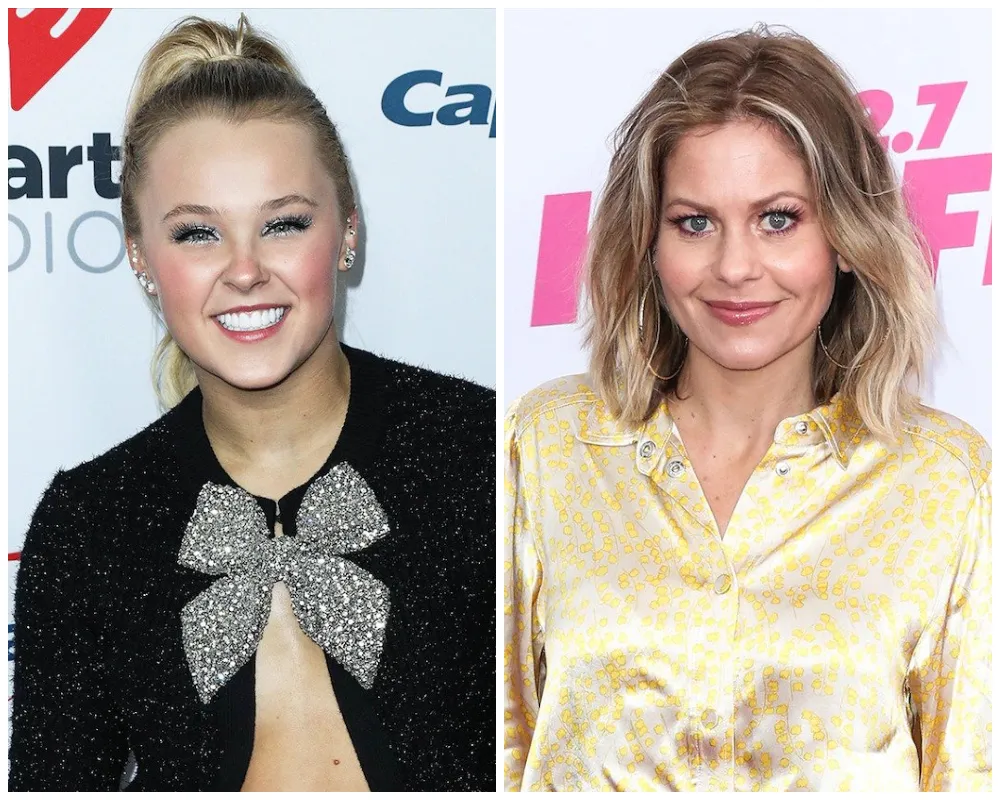 According to reports, JoJo requested to have a photo with Candace but she refused. It is understandable that Candace has the freedom to refuse a photo. Thus, it can be concluded that Siwa exaggerated the situation.
Selena Gomez
Selena Gomez recently claimed that bestie Taylor Swift is her "only" friend in the entertainment industry, seemingly forgetting about Francia Raisa. Francia donated a kidney to Selena due to the actress/singer's lupus diagnosis.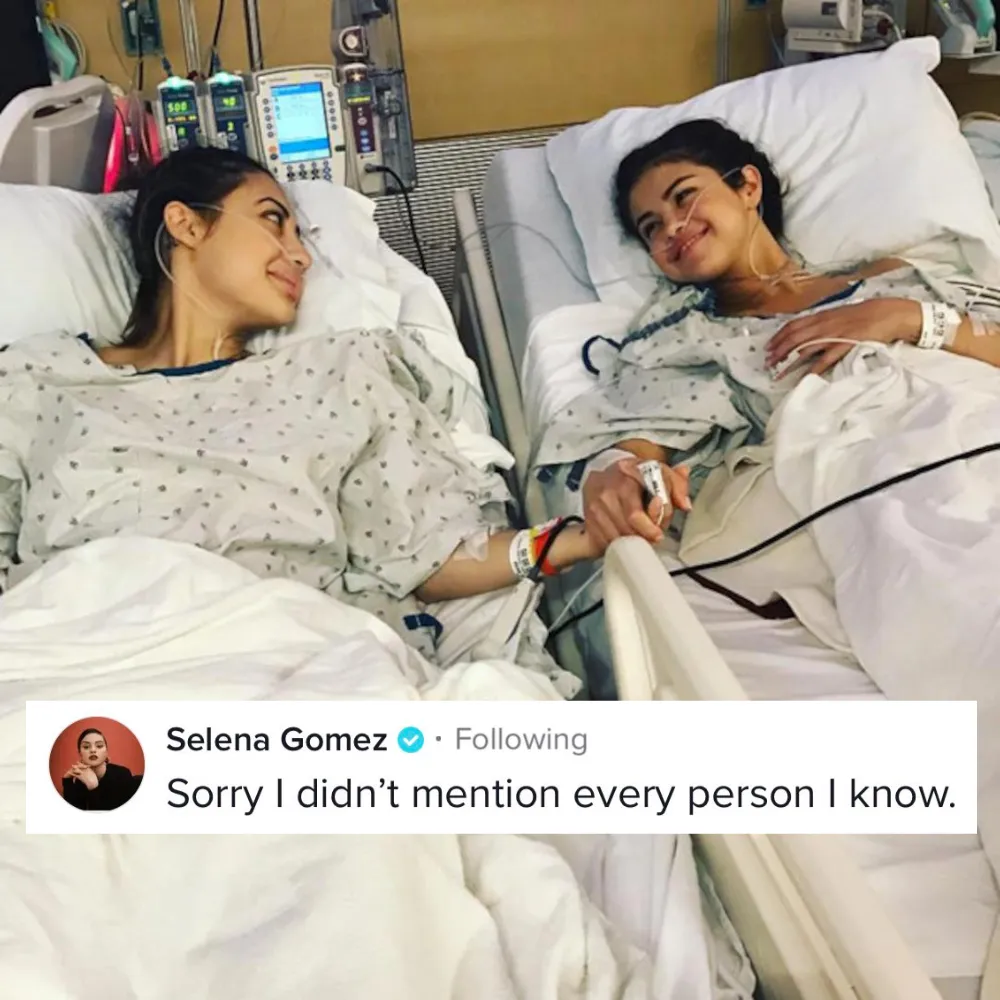 Selena responded to the backlash with "sorry I didn't mention every person I know." While we agree Gomez doesn't need to list everyone she's ever been friendly with, some recognition for the person who gave you an organ seems like something that shouldn't slip your mind.
Ye
Where do we even begin with Ye (formerly known as Kanye West)? Ye started the year by harassing his ex-wife Kim Kardashian and her then-boyfriend Pete Davidson. He then went on to make inappropriate and untrue comments about a certain group of people.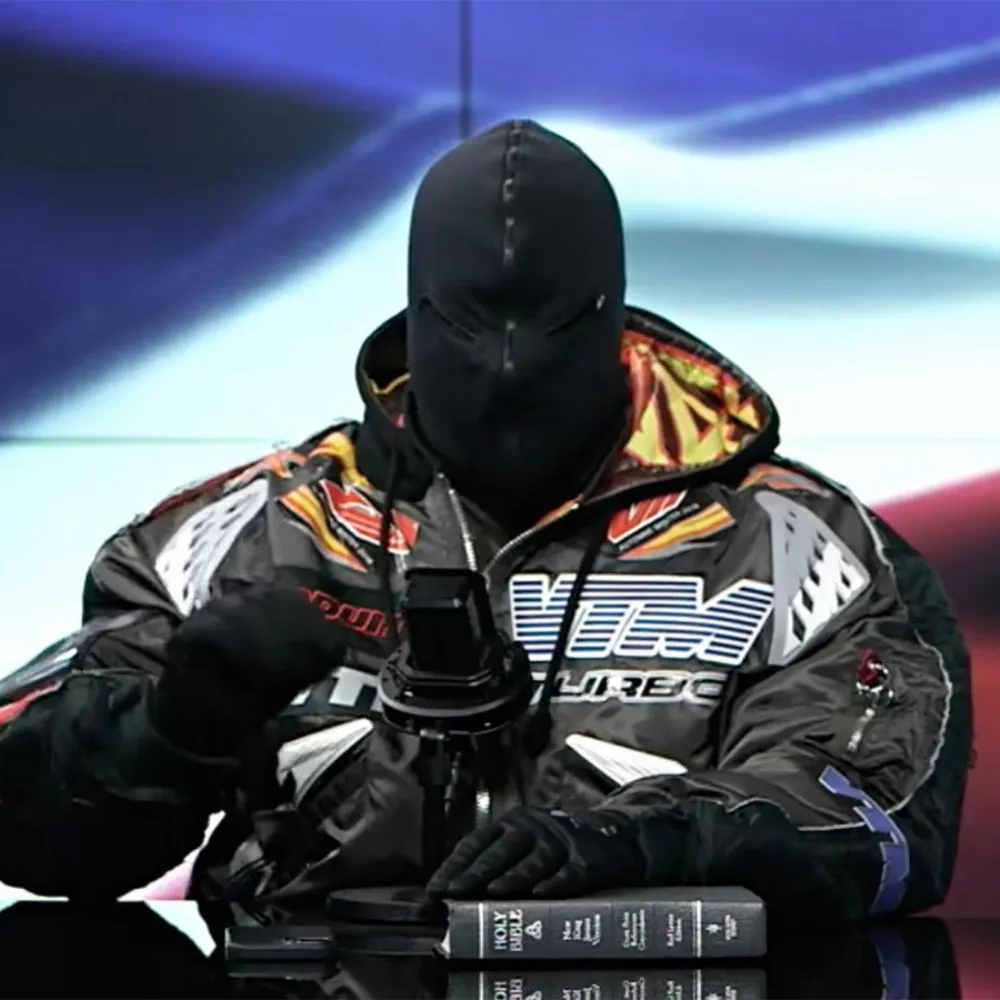 Toward the end of the year, the rapper went on Alex Jones' podcast, in which he praised a universally despised historical figure. Throughout this whole mess, Ye has been nearly incoherent and often contradicted his own words. Can someone get him some help, please?
Meghan Markle and Prince Harry
Meghan Markle and Prince Harry chose to step down from their royal duties, out of a need for privacy both for themselves and their children. The controversial decision was mostly praised, as people were sympathetic to the couple's desire to get out of the spotlight.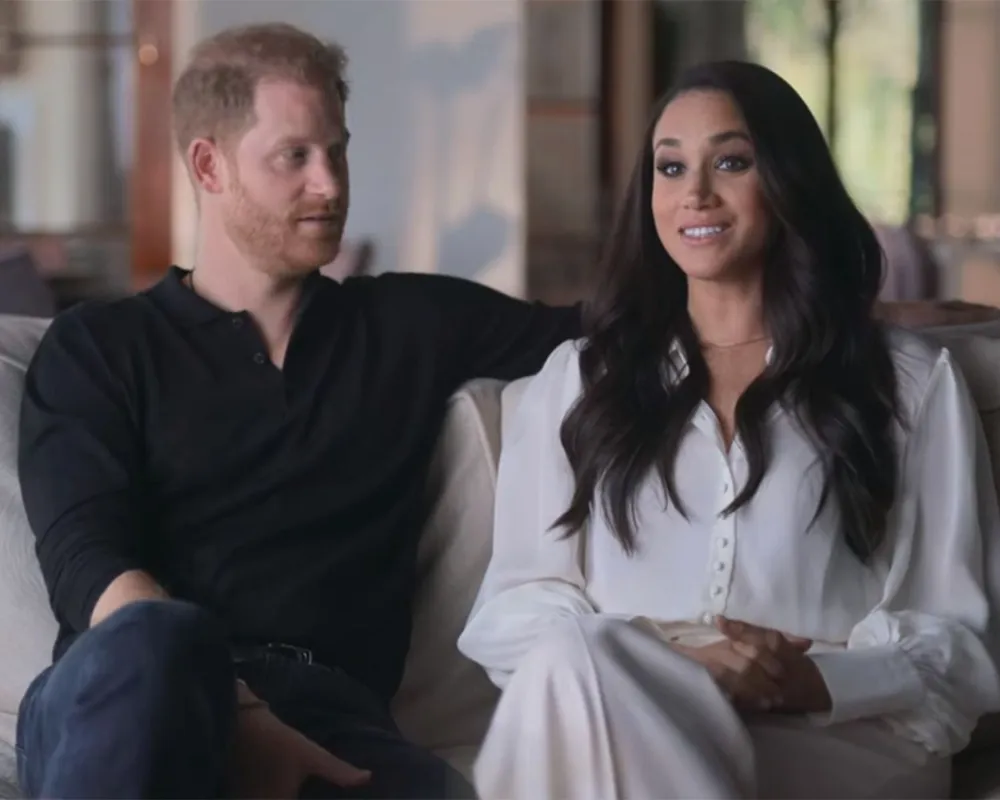 That sympathy turned to confusion and contempt, as Meghan and Harry released a documentary about their lives, titled Harry & Meghan. Because, you know, the best way to obtain privacy is to invite an entire camera crew into your home.
King Charles
Apparently, there's a royal teddy bear! A source close to the royal family revealed that King Charles has an emotional support plushie. "He still travels with a childhood teddy bear. He's had it since he was a very small child…"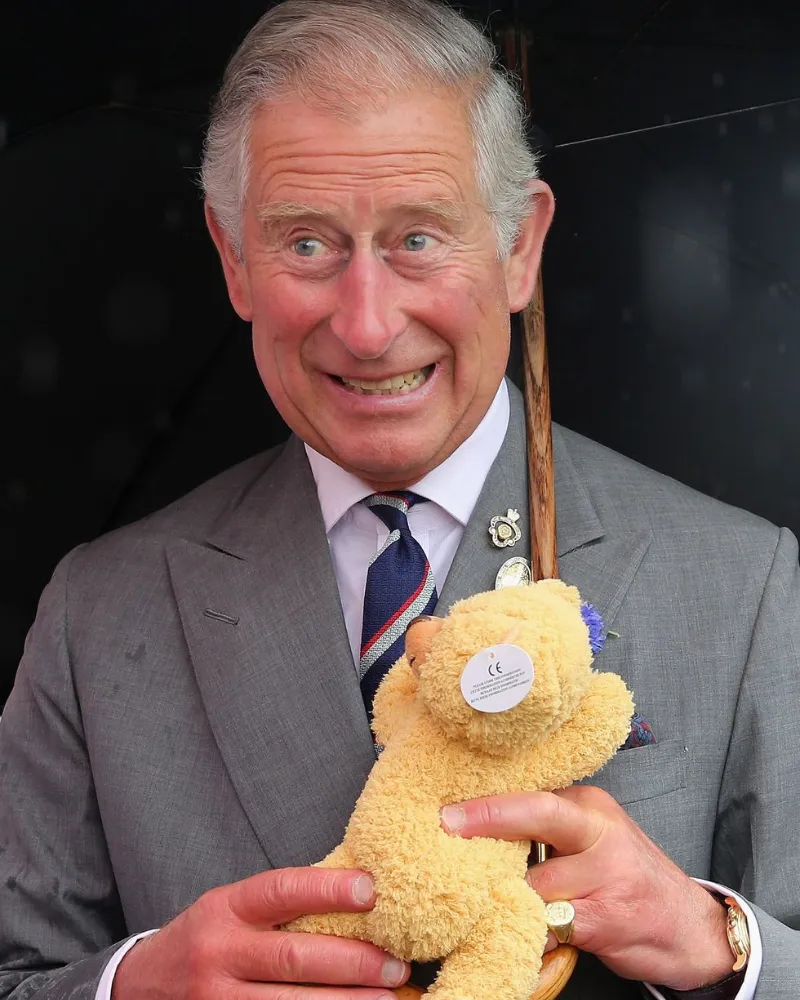 The source continued, "The only person who's been allowed to mend King Charles's teddy bear is his childhood nanny, Mabel Anderson, who he remains very close to." Is it a bit strange? Sure. Is it going to ruin anyone's day? Nope!
Pete Davidson
Given Ye (formerly known as Kanye West)'s meltdown, it was easy for Pete Davidson to play the role of a victim of the rapper's harassment. While there's truth to that narrative, Pete was recently outed as provoking Ye.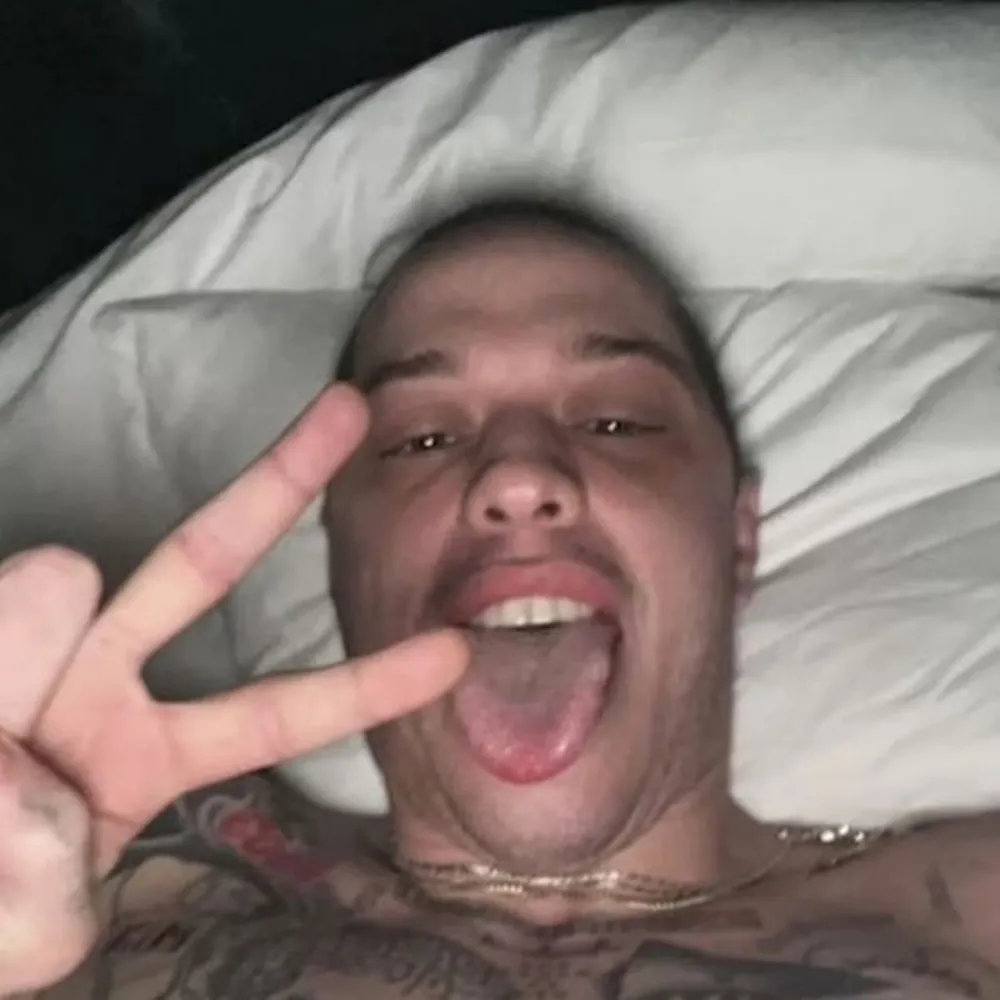 Davidson sent Ye a photo of himself in Kim Kardashian's bed along with the message, "In bed with your wife." Pete also allegedly got a tattoo with Kim's children's names — the children she shares with Ye. While this behavior doesn't excuse Ye's actions, it certainly sheds new (unflattering) light on Davidson.
Scott Disick
Two of Scott Disick's exes, Kourtney Kardashian and Sofia Richie, got married shortly after breaking it off with the media personality. While it's undeniably a fail, Disick was able to get in on the joke.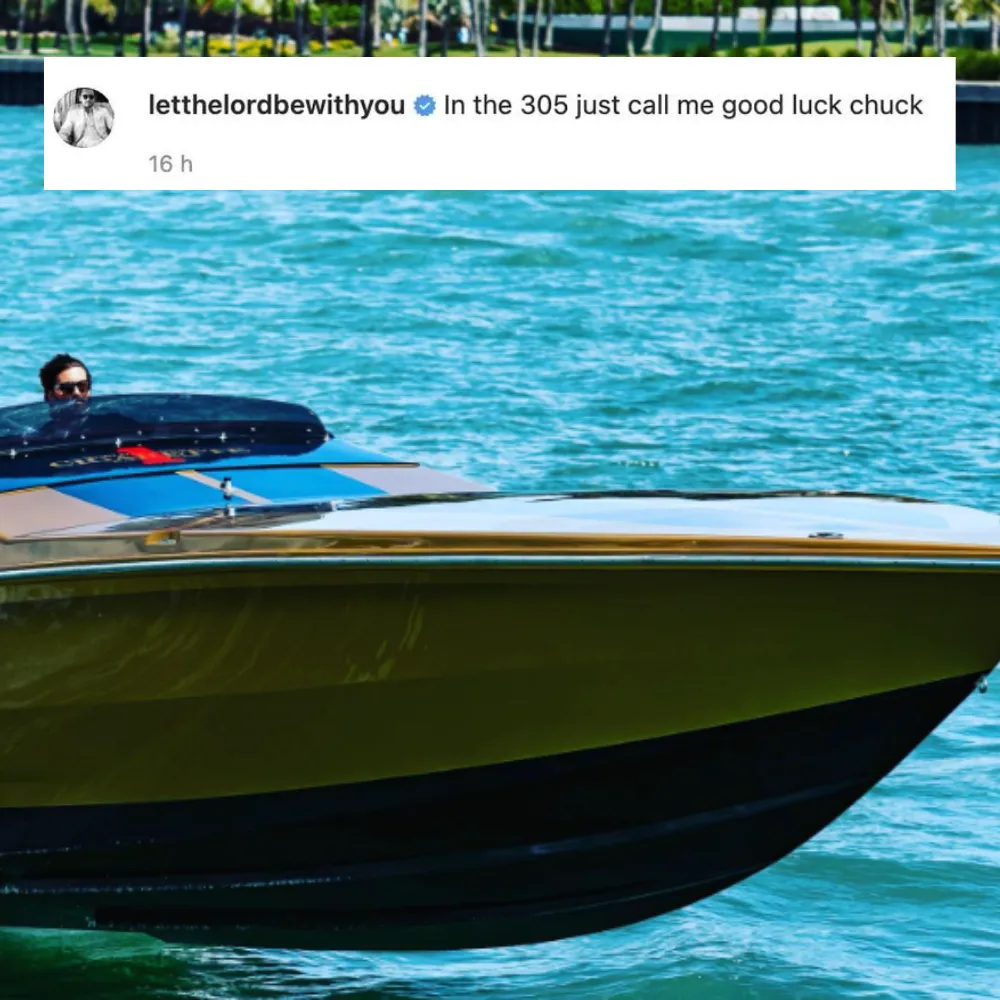 He posted a photo on Instagram with the caption, "In the 305 just call me good luck chuck," referencing the movie Good Luck Chuck in which everyone the protagonist dates get married after dating him. We almost felt sorry for Scott, but then we remembered that he cheated on both women.
Balenciaga's Supporters
Fashion company Balenciaga had a disturbing photoshoot in which children posed with gear usually reserved for adults to use during intimacy.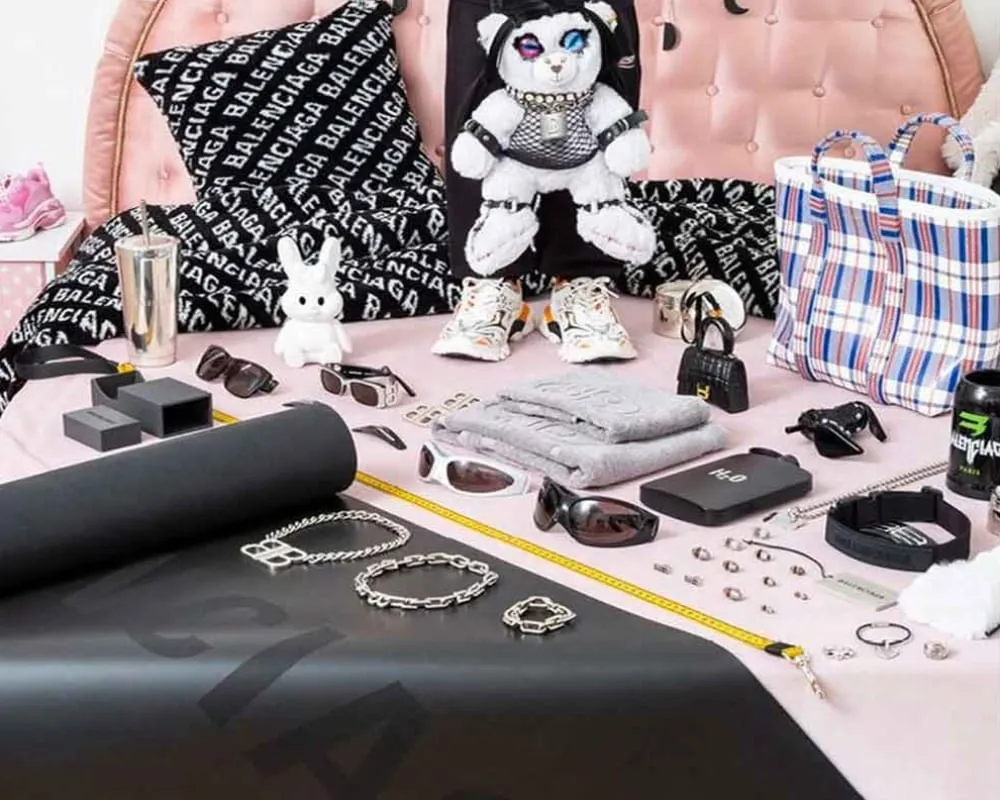 In an era in which people get canceled left and right over a poorly worded sentence or an honest mistake, Hollywood was shockingly silent over this ad. What happened to all the indignation and fight for social justice? It seems that certain celebs aren't interested in that when it's their own who's messed up.
Katy Perry
In true Katy Perry fashion, her fail is a lot more lighthearted than other celebrity fails of the year. In fact, Perry's blunder is downright funny! The singer quite literally fell out of her chair while judging American Idol.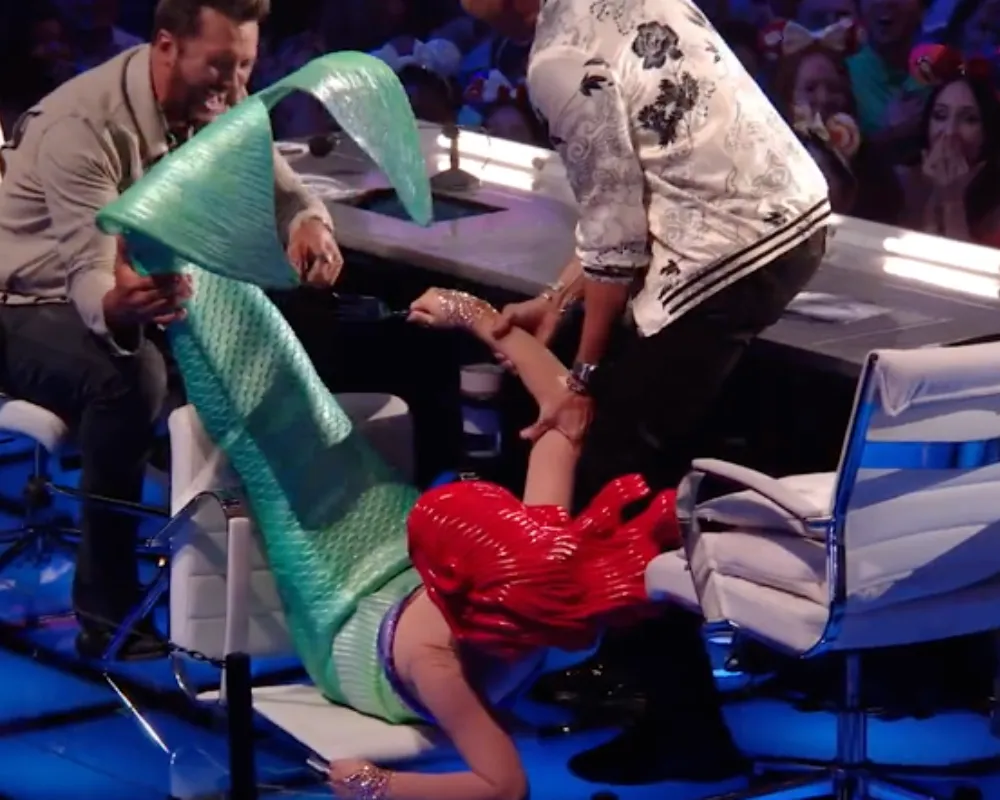 To be fair, Katy was dressed as Ariel from The Little Mermaid so her movement was hindered by the fin. Naturally, Perry had a good attitude about it and posted "Flippin' your fins you don't get too far" as a caption on ABC's video of her fall.
Caitlyn Jenner
We've all been in that situation in which someone gets on our nerves so much that we're willing to upend our daily routine just to avoid them. Well, celebrities are no different, as we learned from an interaction between Caitlyn Jenner and Lady Gaga.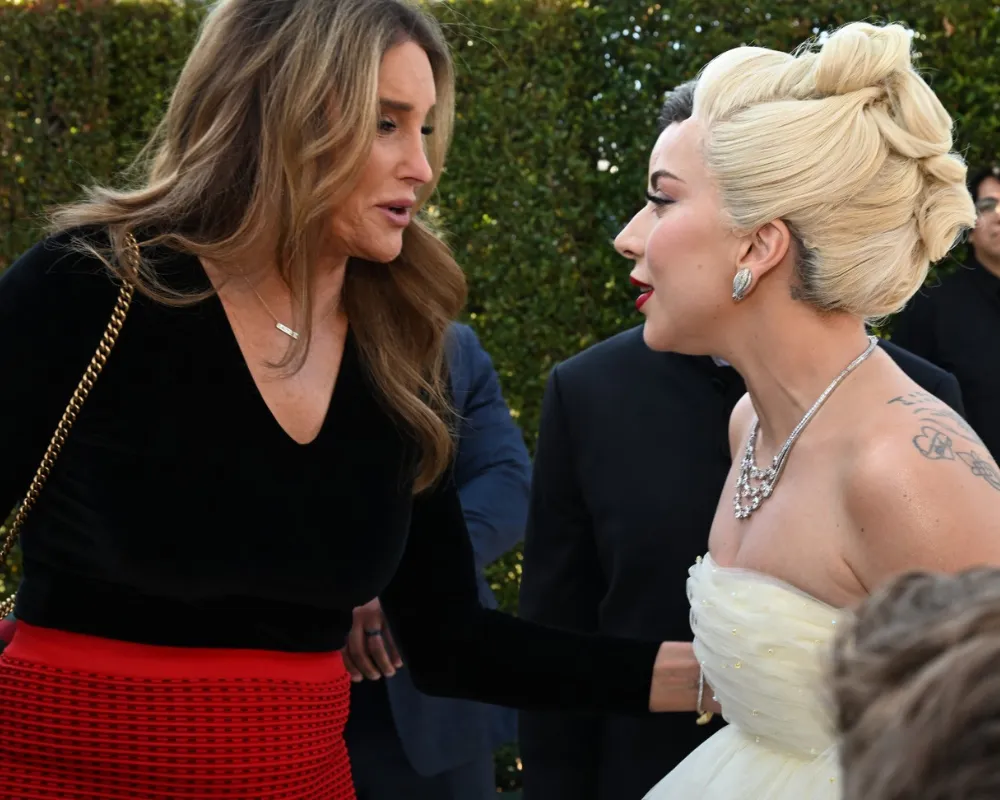 The two celebs had an extremely awkward interaction in which Caitlyn asked Gaga why she doesn't see her around at their local Starbucks anymore, to which Gaga replied, "I've switched baristas." Ouch!
Emma Hernan
After Ben Affleck and Jennifer Lopez got back together, Emma Hernan (of Selling Sunset fame) somehow inserted herself into their love story. The reality star claimed that she almost thwarted Bennifer's reunion, as Ben hit on Emma through a dating app.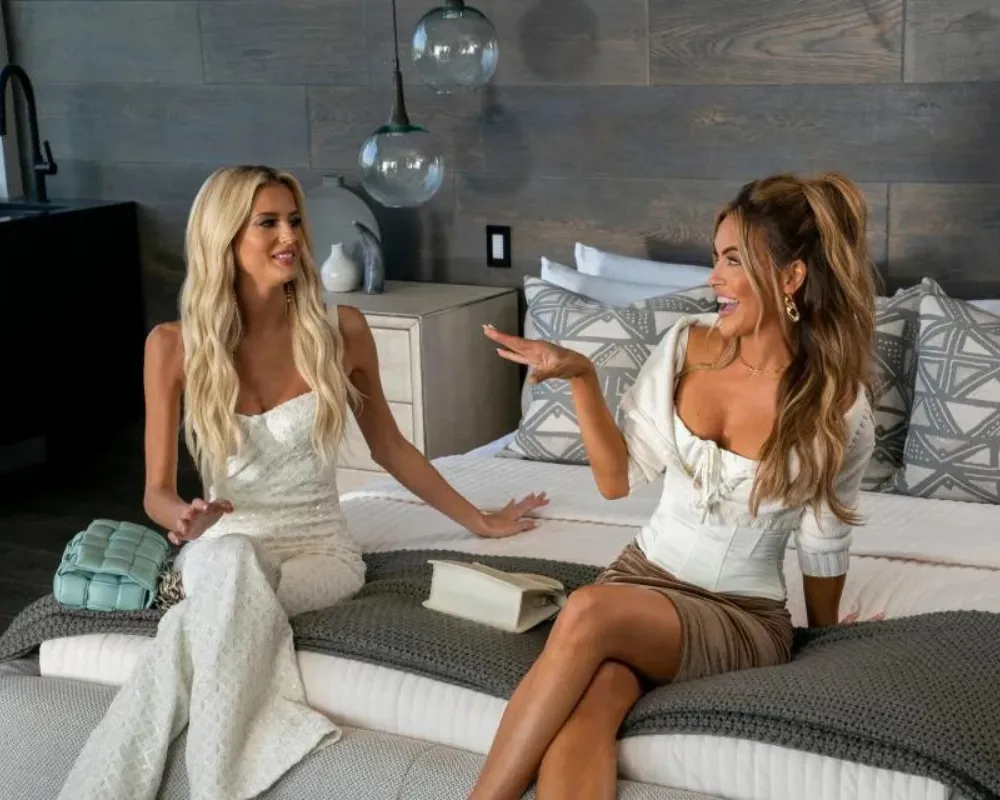 Affleck's team quickly stated that Hernan was lying. The app itself, Raya, said that Ben hadn't had an active profile in years. Emma's since clarified that this interaction took place in 2019, but that'd mean it had nothing to do with JLo, who reunited with Affleck in 2021.
Everyone Involved in Pam & Tommy
The entire production of Pam & Tommy is an epic fail and never should've happened. The miniseries is meant to portray Pamela Anderson being exposed without her consent — by exposing Pamela Anderson without her consent.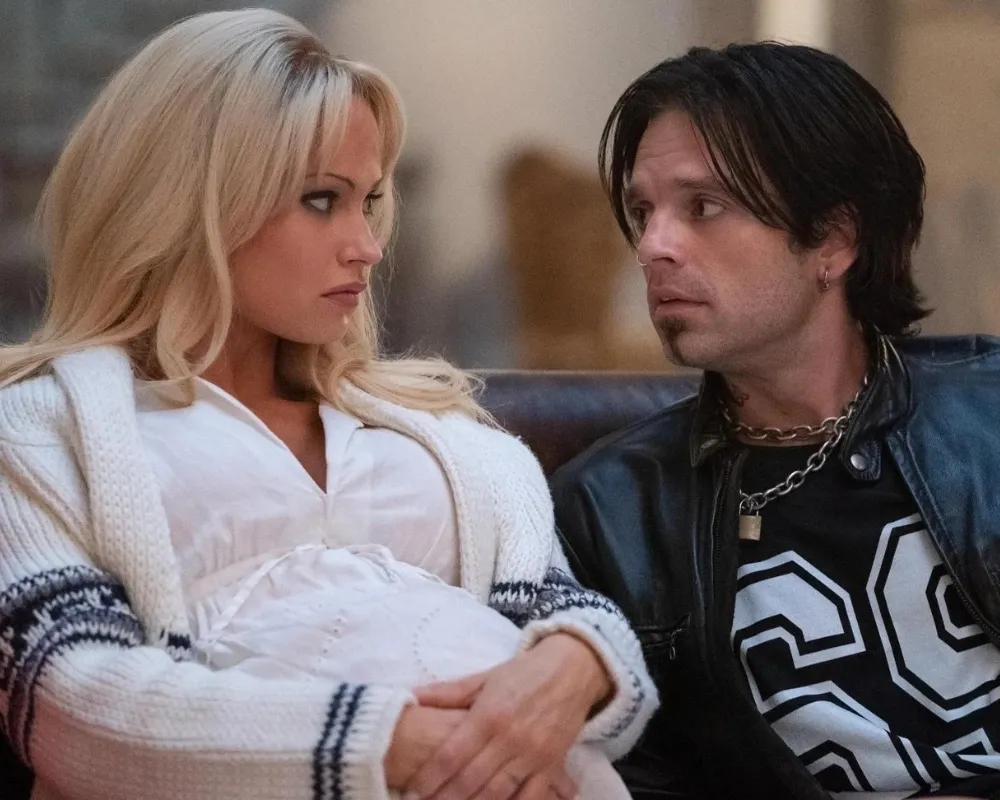 Yes, the Hulu series tells the story of the intimate tape of Pamela that circulated without her permission, essentially making the actress/model relive the experience. Anderson called the series "very painful" while those close to her said the show has caused "complex trauma."
Beyoncé and Kelis
Everyone knows Kelis's iconic hit "Milkshake", which is probably why Beyoncé wanted to sample it for her song "Energy". Kelis, however, didn't exactly feel honored by having her music used.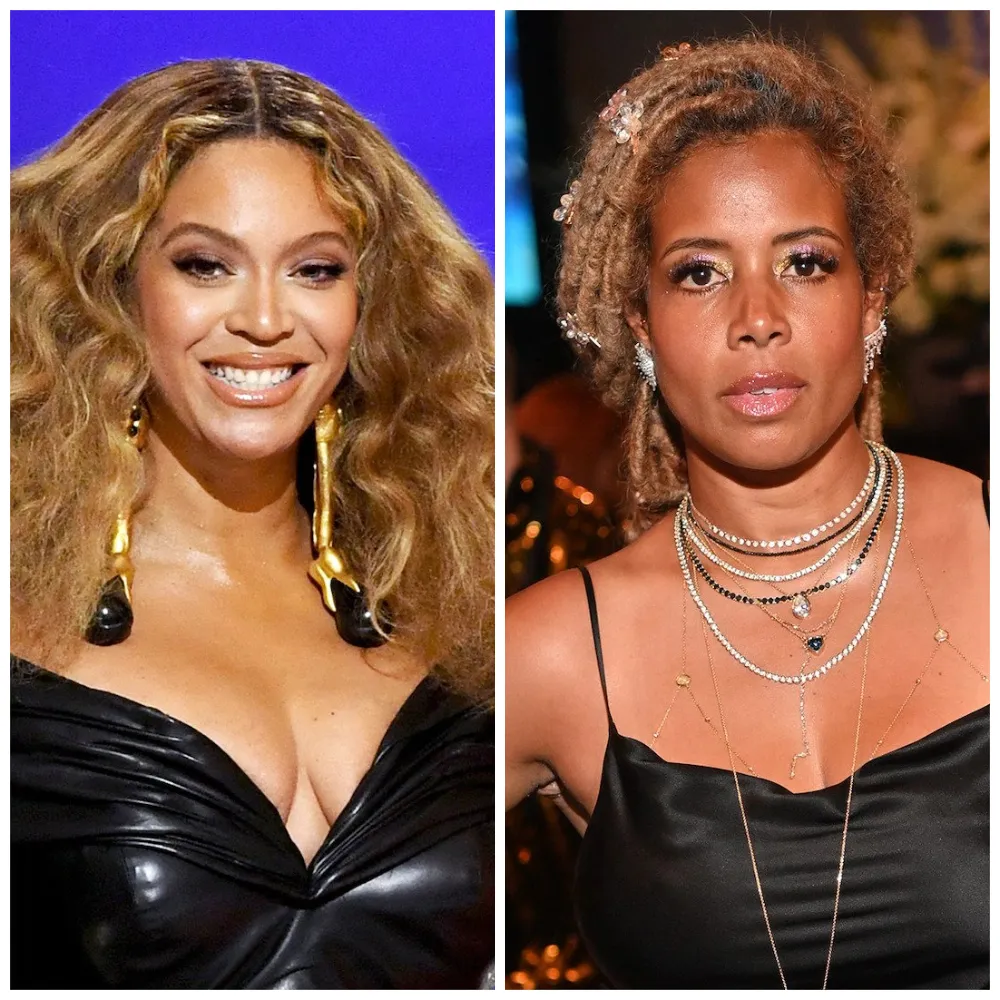 While Beyoncé's record company has legal rights to the sample, Kelis insists that she was young and unaware while signing the contract. We're sympathetic to Kelis' plight, but we don't think it's Bey's responsibility. Regardless, Beyoncé has since removed the sample from her album.
Machine Gun Kelly
In 2022, Machine Gun Kelly found himself paying for some comments he made back in 2013. MGK referred to a then-underage Kendall Jenner saying she was his celebrity crush — in the grossest way possible.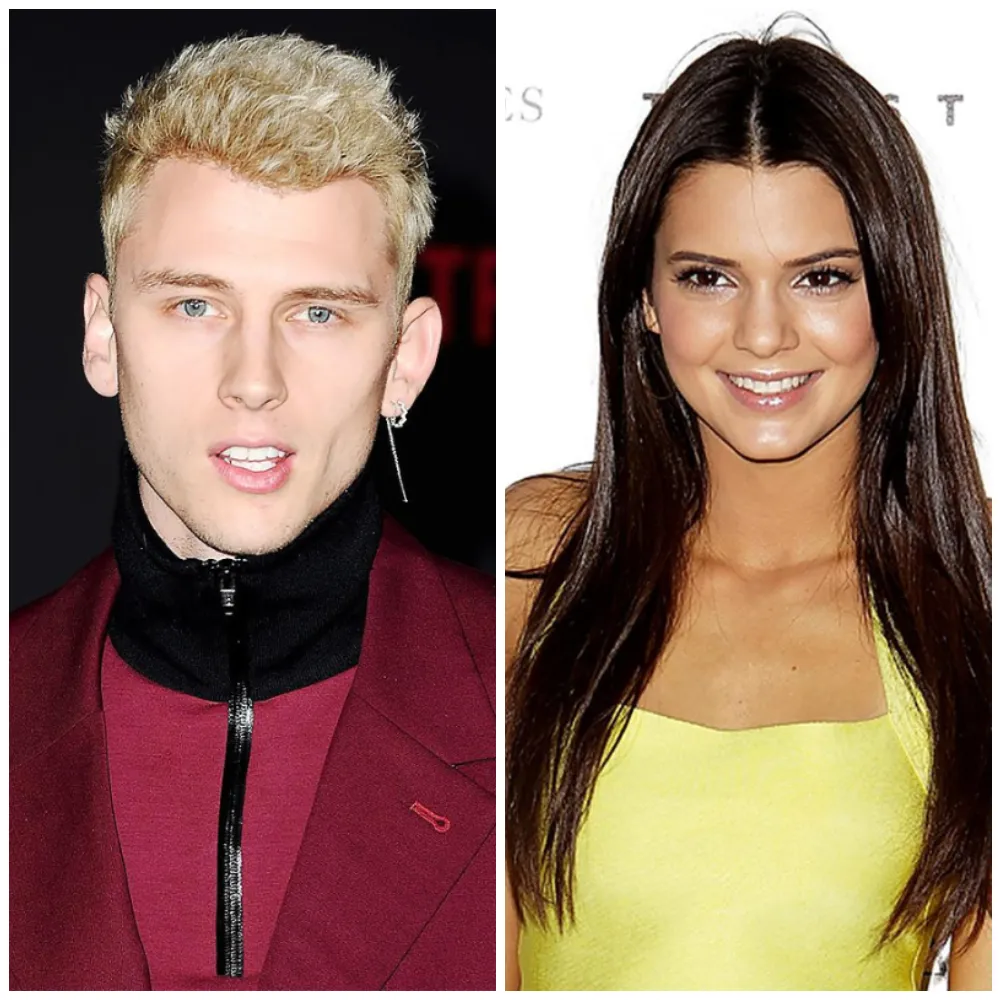 "I'm not waiting till she's 18, I'll go now. I'm 23, dog, like, I'm not like a creepy age, like, you know what I'm saying? I'm 23, bro, she's 17 and she's, like, a celebrity. Like, there's no limits right there." Um, yes, yes there are.
Whoopi Goldberg
Whoopi Goldberg recently displayed her lack of knowledge about, well, everything. She insinuated that certain events in history had nothing to do with a particular group of people — and she was wrong. Apparently, Goldberg doesn't know the difference between various cultures, nor does she know basic history.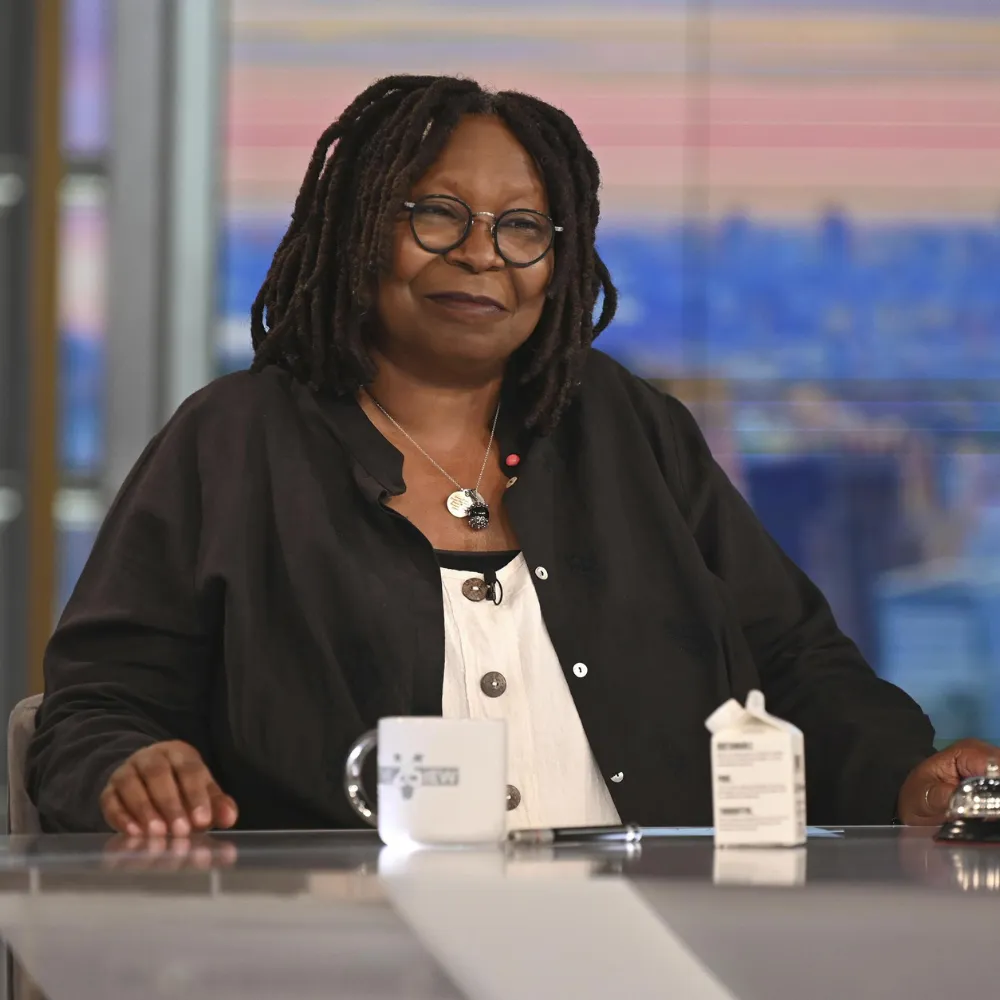 To top the year off, Whoopi recently doubled down on her opinions, despite being suspended from The View last time. Clearly, she wasn't canceled hard enough the first time around. Here's hoping for 2023…
Leonardo DiCaprio
While Leonardo DiCaprio technically hasn't done anything wrong, a lot of people lost respect for the actor in 2022. 48-year-old DiCaprio broke up with his model girlfriend Camila Morrone when she turned 25.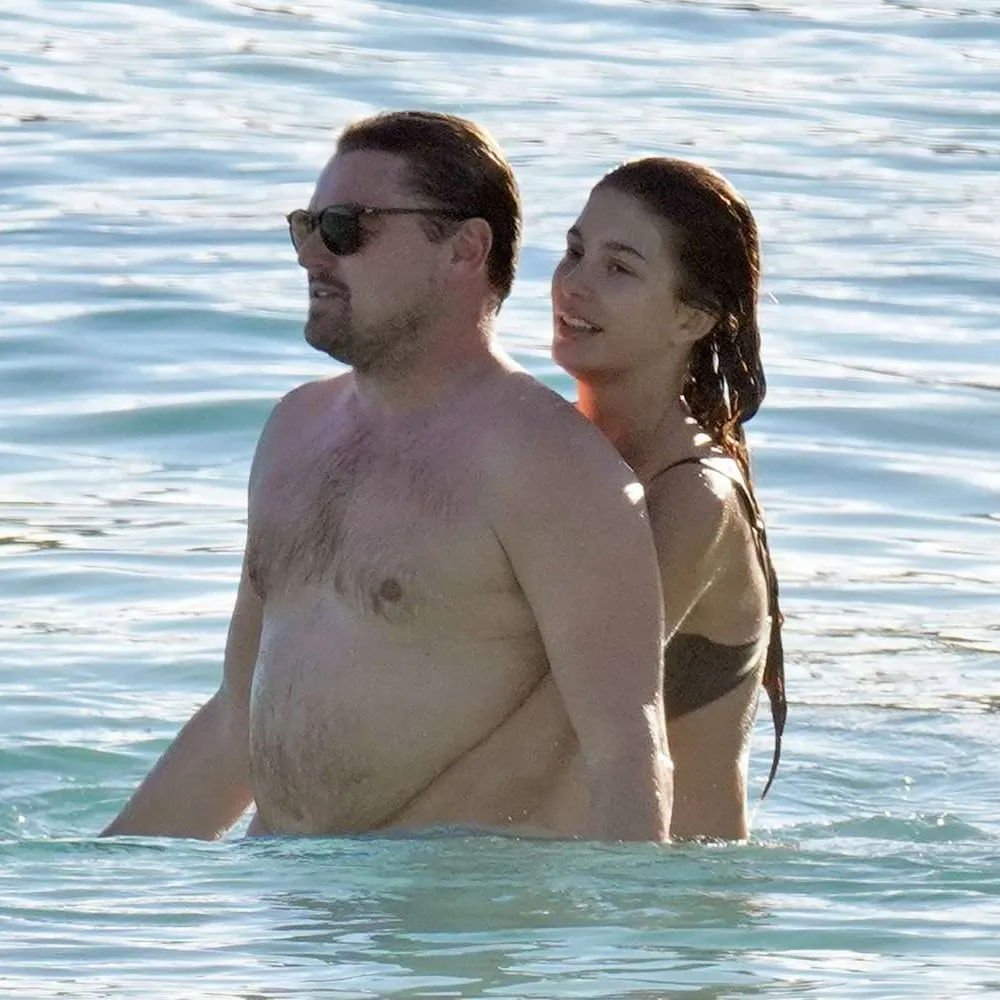 Morrone seemed to be the final straw, and people began to notice that DiCaprio keeps getting older but his girlfriends don't. In fact, Leonardo rarely stays with a woman past her 25th birthday. Again, he may not be doing anything wrong, but we certainly don't see him the same way anymore.
Amy Roback and TJ Holmes
Good Morning America anchors Amy Roback and TJ Holmes were having an affair with each other, despite being married to other people. Both marriages were destroyed, and Holmes and Roback were both fired.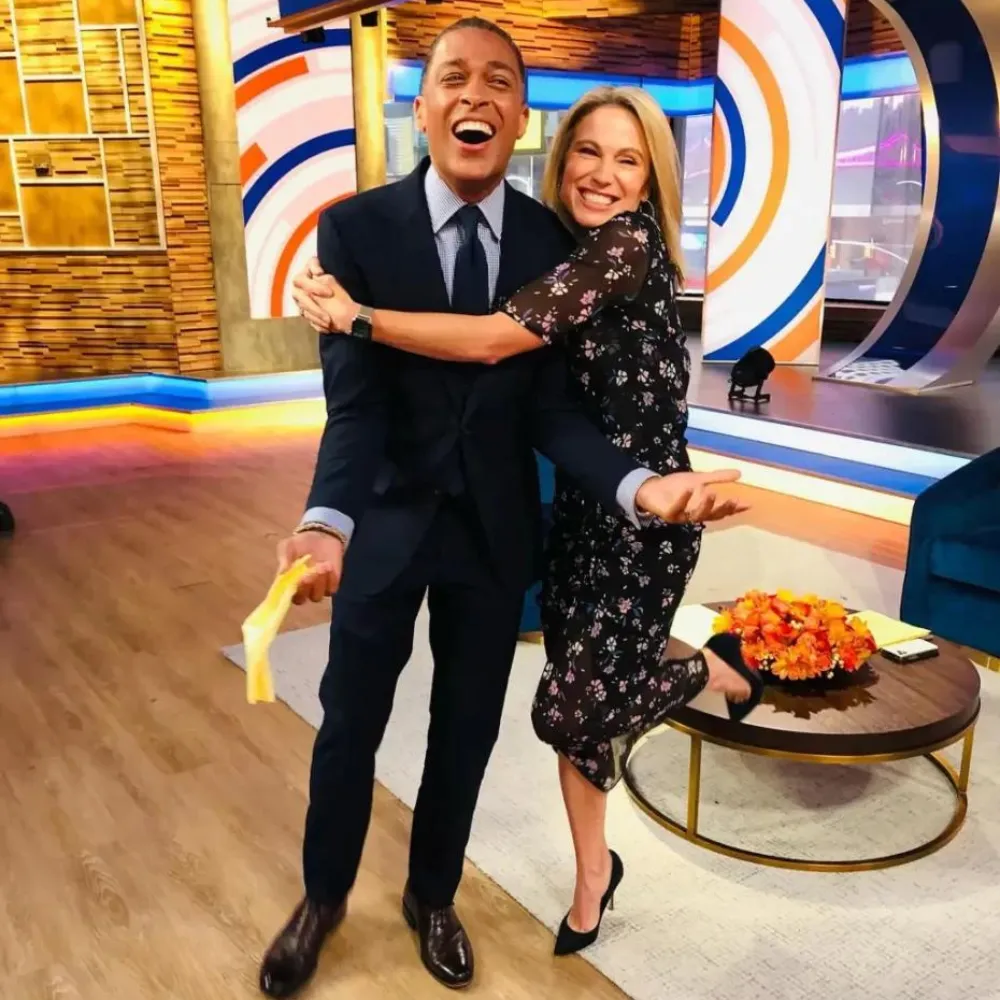 We agree completely that what they did was horrible and we don't blame their spouses for leaving them. That being said, we don't think people's personal infidelities should impact their employment, assuming they kept things professional at GMA.
Shakira
"More money, more problems," proved to be true for Shakira. The singer ran into some legal trouble related to tax evasion with the Spanish government. Shakira, however, claims that she's done nothing wrong.

With the threat of eight years in prison, Shakira is pleading her case in court. "I'm confident that I have enough proof to support my case and that justice will prevail in my favor." Hopefully, this will all get sorted out in 2023.
Will Smith
Will Smith got offended by one of Chris Rock's jokes at the Oscars. So, naturally, Will did the very mature and reasonable thing of walking up to the stage to slap Chris in the face. Smith then proceeded to receive an award that same night.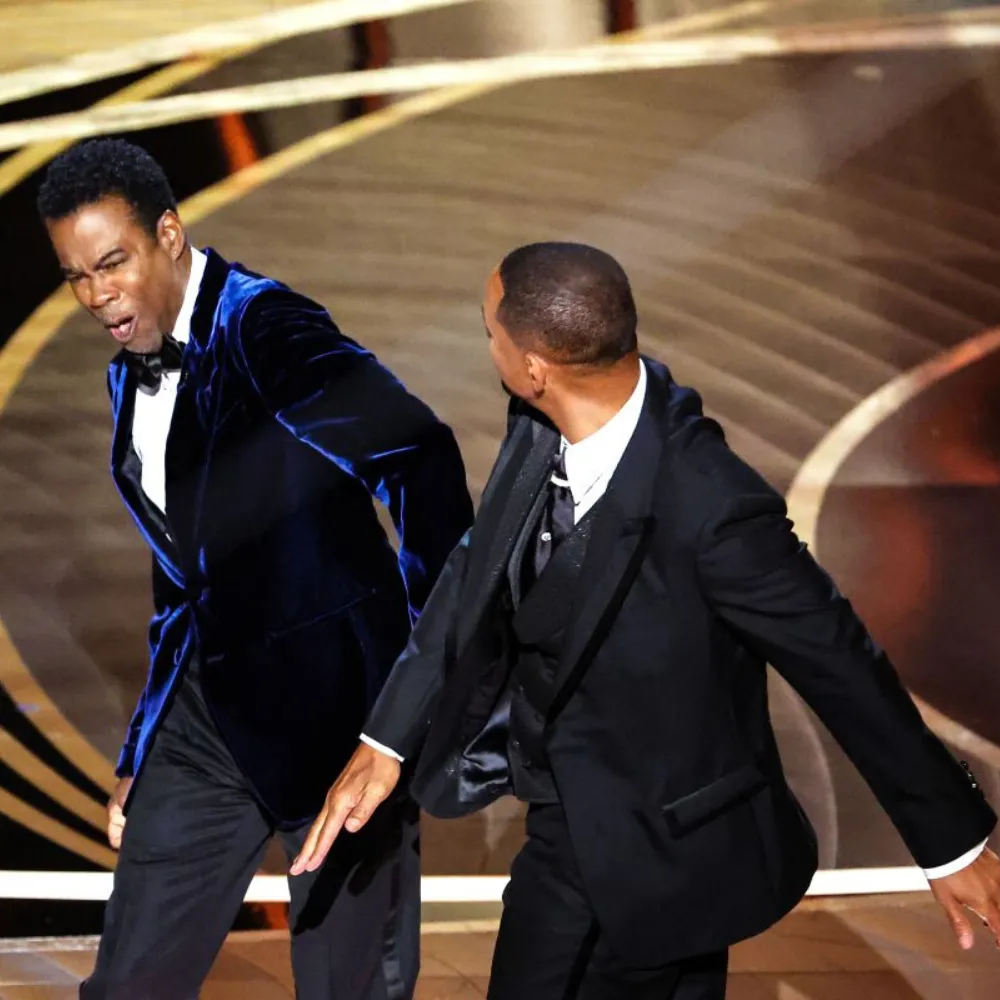 To be fair, Rocks' joke wasn't great and we can see why Will was unhappy with it. If only there were a mature, reasonable, non-violent way to respond to someone who has upset you…
Ricky Martin and Jwan Yosef
We'll kick things off with the gorgeous family of singer Ricky Martin and painter Jwan Yosef. Together, the pair has four children, named Lucia, Valentina, Matteo, and Renn. Plus, they're open to having more!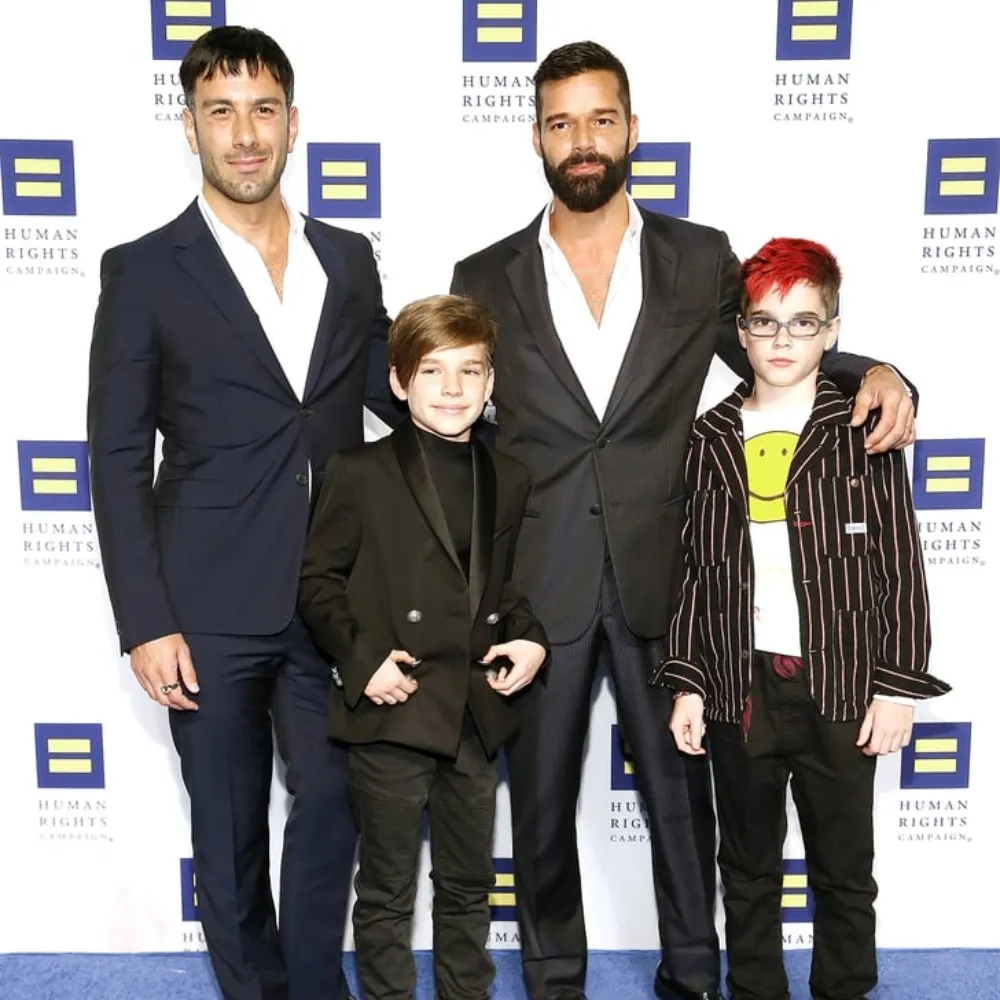 The star has said of his family, "I just want to normalize families like mine. I know it's very interesting for a lot of people who tell me, 'Thank you Ricky for posting that picture with you and your husband and your kids.' That made me feel better about myself."
Ryan Murphy and David Miller
He's best known for creating TV favorites like Glee, American Horror Story, and The Politician. But on top of that, Ryan Murphy has been busy creating his family. He and his husband, photographer David Miller, have three sons together.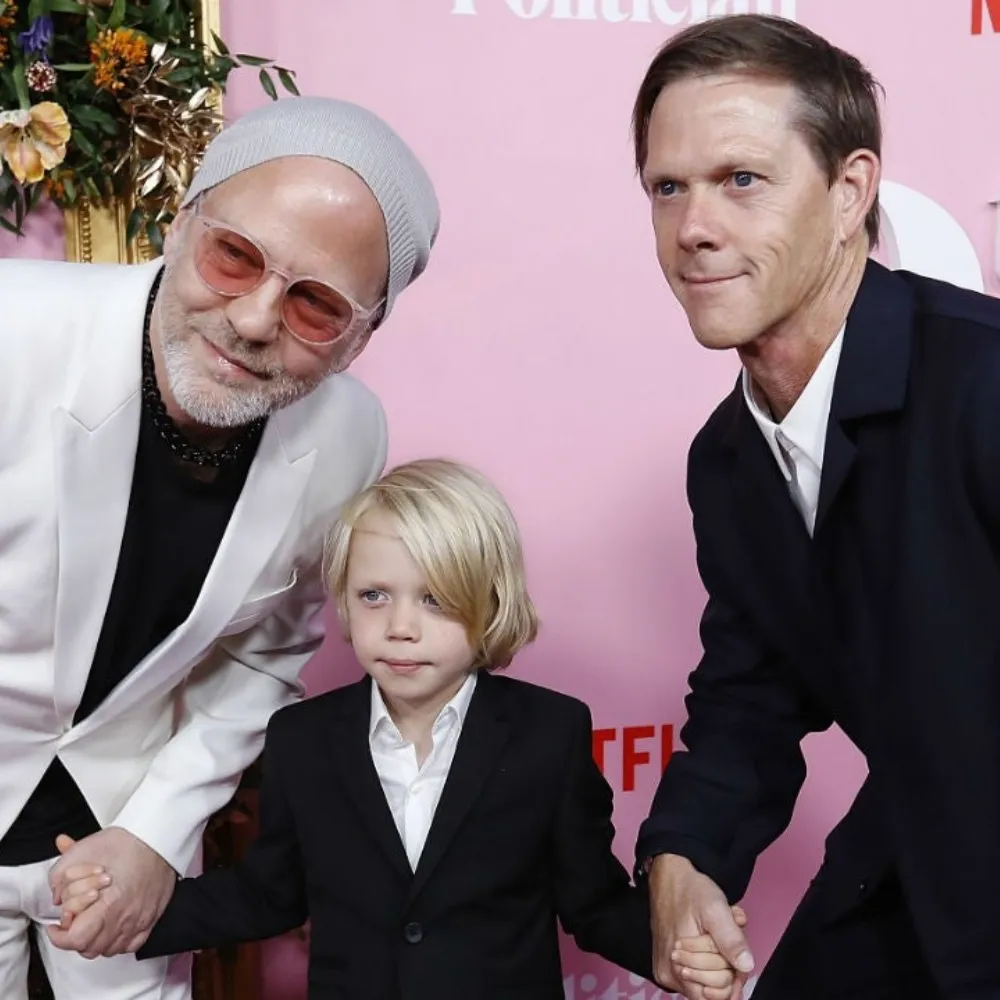 Logan Phineas was born in 2012, Ford Theodore in 2014, and Griffin Sullivan joined the gang in 2020. Sadly, Ford was diagnosed with cancer, but is now cancer-free. Ryan Murphy's sitcom The New Normal was inspired by his experience as a gay father.
Denis O'Hare and Hugo Redwood
Speaking of American Horror Story, our next entry starred in the Coven season of the show. Actor Denis O'Hare married interior designer Hugo Redwood back in 2011. Several years later, the couple adopted 17-month-old Declan. Looking back, O'Hare remembers, "I became a parent the minute Declan was put into my arms."

Though the actor usually plays sinister characters, he's far from that when it comes to his family. He has commented, "I'm happy to be part of a conversation where I speak about my experience."
Matt Bomer and Simon Halls
Here's another set of dashing dads. American actor Matt Bomer married publicist Simon Halls in 2011. However, they managed to keep their ceremony hidden from the media for several years. Together, the couple has three children — Kit, and twins Walker and Henry.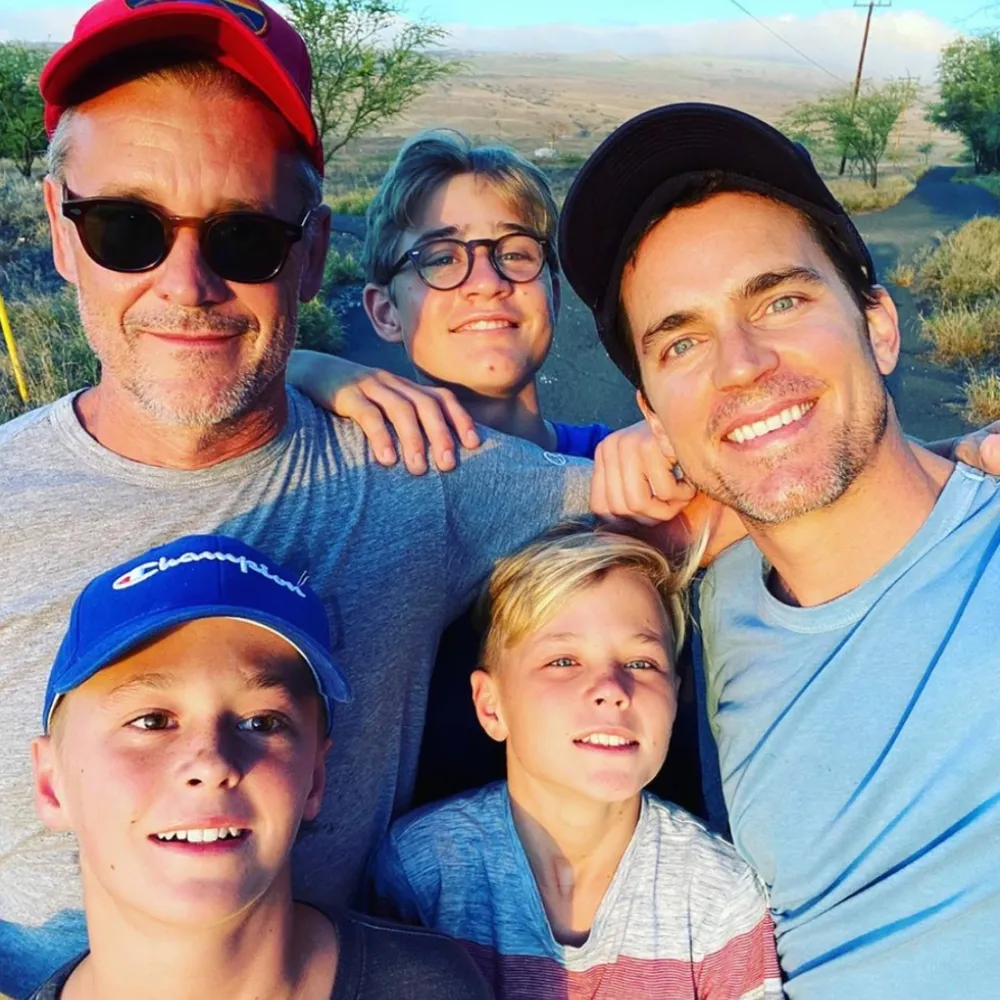 At an awards ceremony in 2012, the star thanked his family, saying, "I'd really especially like to thank my beautiful family: Simon, Kit, Walker, Henry. Thank you for teaching me what unconditional love is. You will always be my proudest accomplishment."
Tom Ford and Richard Buckley
Fashion designer and director Tom Ford was married to fashion editor and journalist Richard Buckley. Sadly, the much loved Buckley passed away in 2021 at the age of 72. At that stage, Ford and Buckley had been an item for 35 years.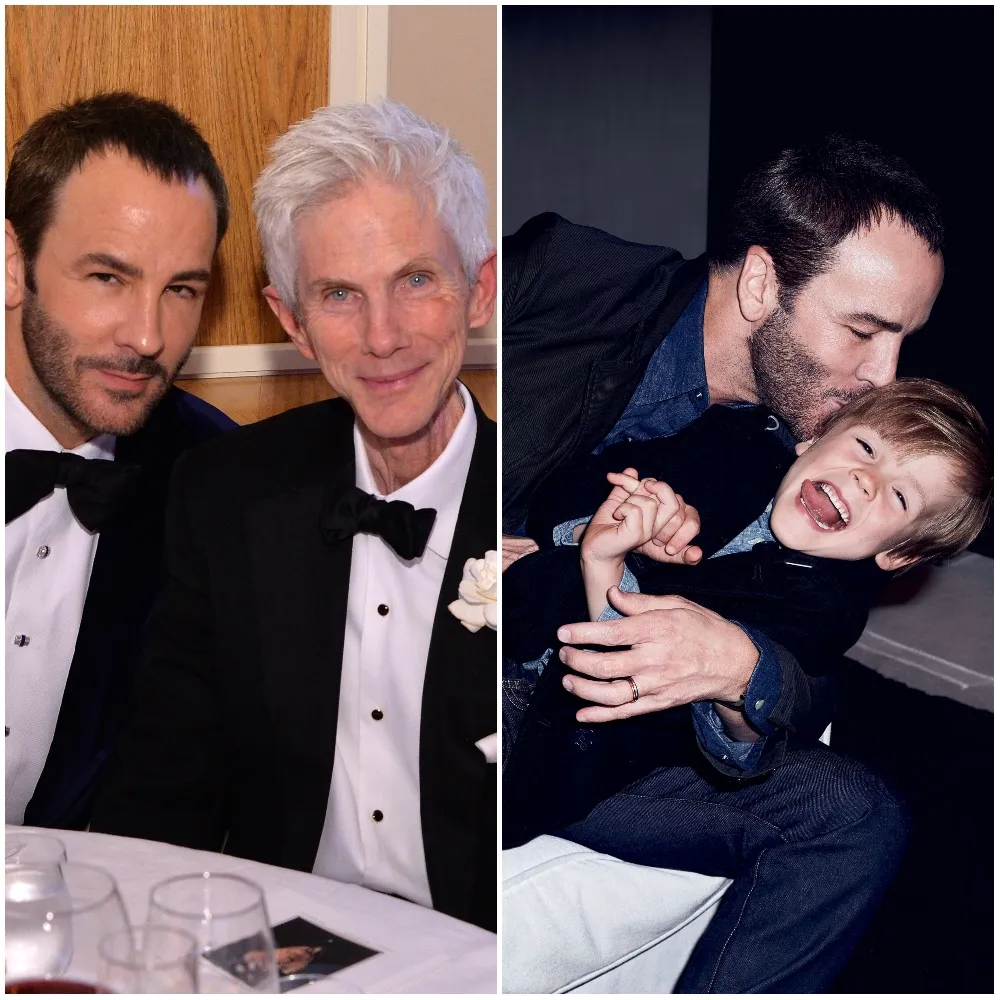 Prior to Richard Buckley's passing, the chic couple had been raising their young son together. Alexander John "Jack" Buckley Ford was born in 2012 to the adoring couple. Sadly, Tom Ford is now adjusting to life without his life partner.
Frank Lowe and Jeremy
Frank Lowe is best known as the @GayAtHomeDad on Twitter. He started off tweeting about his life as a gay father, and now has a serious social media following. Frank was married to Jeremy, though the pair have now split. Despite that, they're still co-parents to their son, Briggs.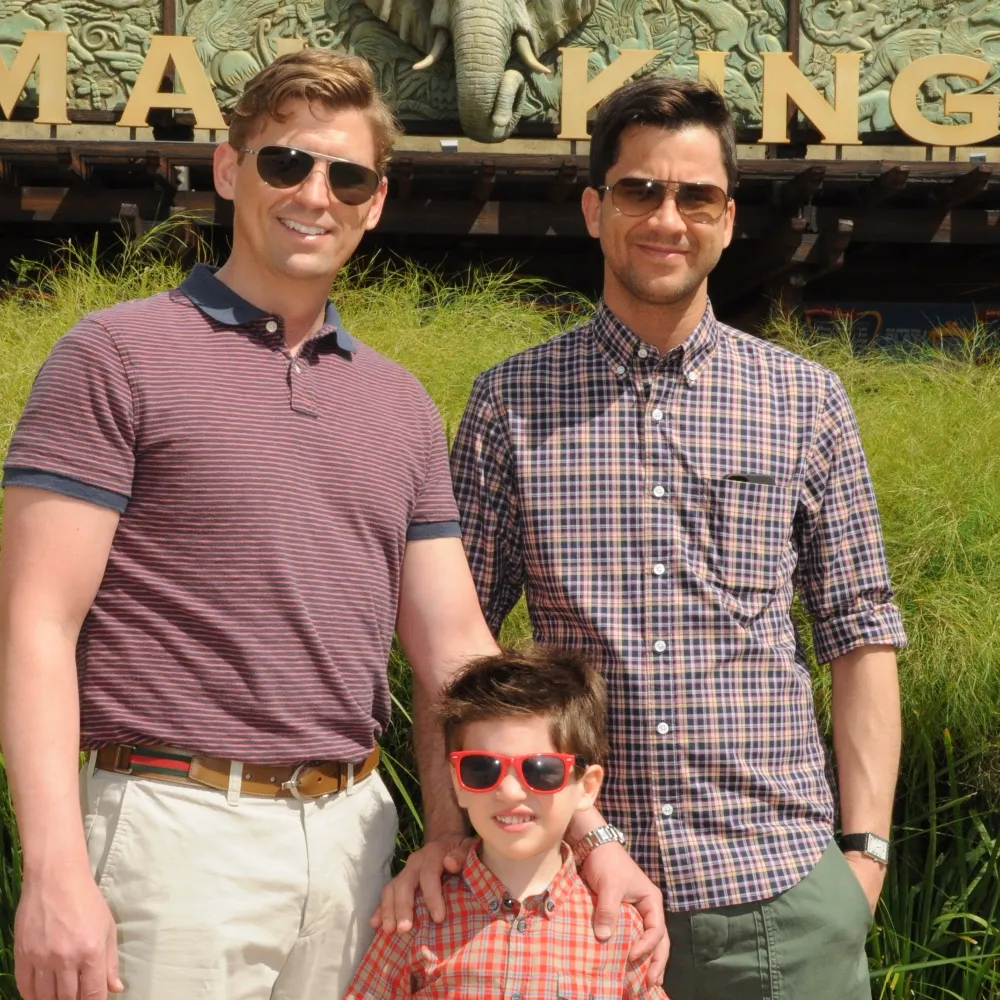 Frank Lower became a stay-at-home dad when he and Jeremy moved from Chicago to rural Connecticut. The pair divorced in 2015 but are still there when it comes to their son.
Simon Woods and Christopher Bailey
Fashionistas know British designer Christopher Bailey as the man behind Burberry. When he became CEO of the company in 2014, he was the first openly gay man to do so. The designer married English actor Simon Woods in 2012, and now they're dads to two gorgeous girls, Iris and Nell.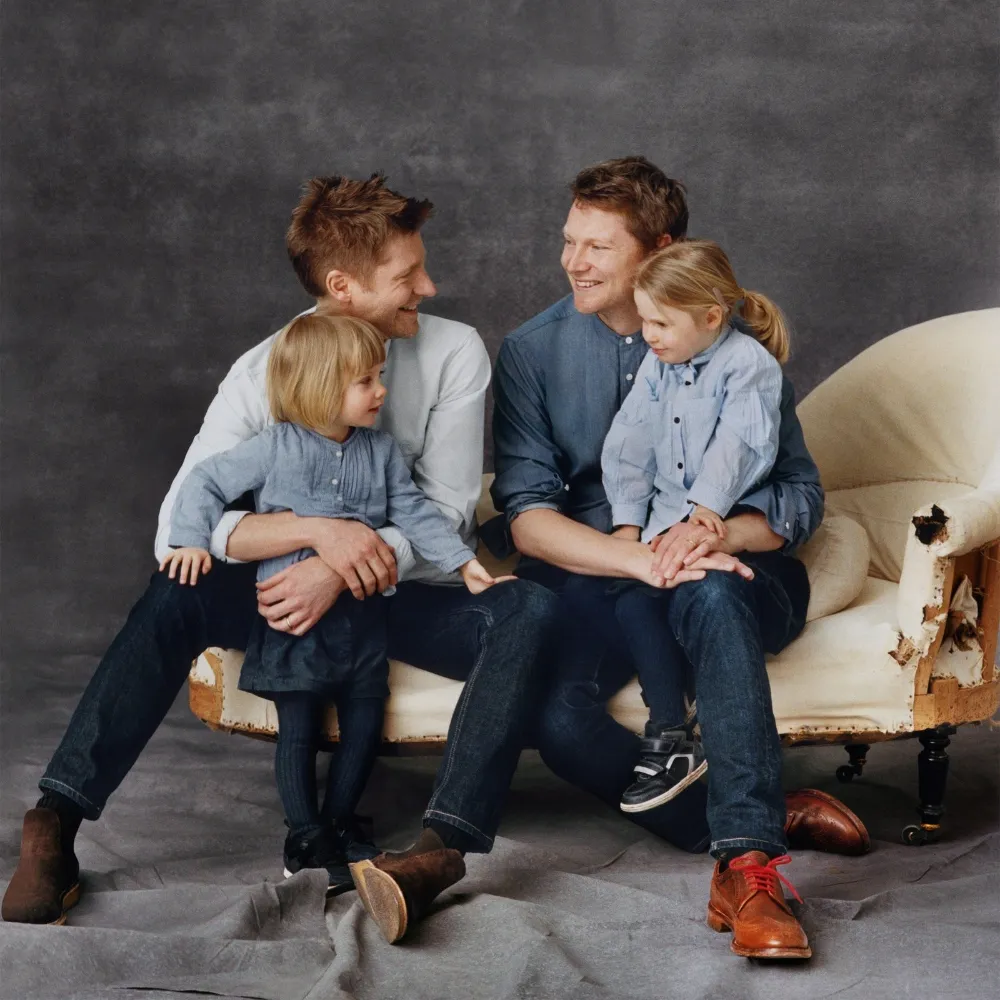 This lovely family snap is from the pages of Vogue when Christopher Bailey left Burberry in 2018. He has said of fatherhood, "Suddenly your whole priority is protecting and looking after these two little things."
Dan Bucatinsky and Don Roos
Emmy award winner Dan Bucatinsky married screenwriter Don Roos in 2008. The couple met at a movie premiere and have been together ever since. Now, they're the proud parents of daughter Eliza and son Jonah.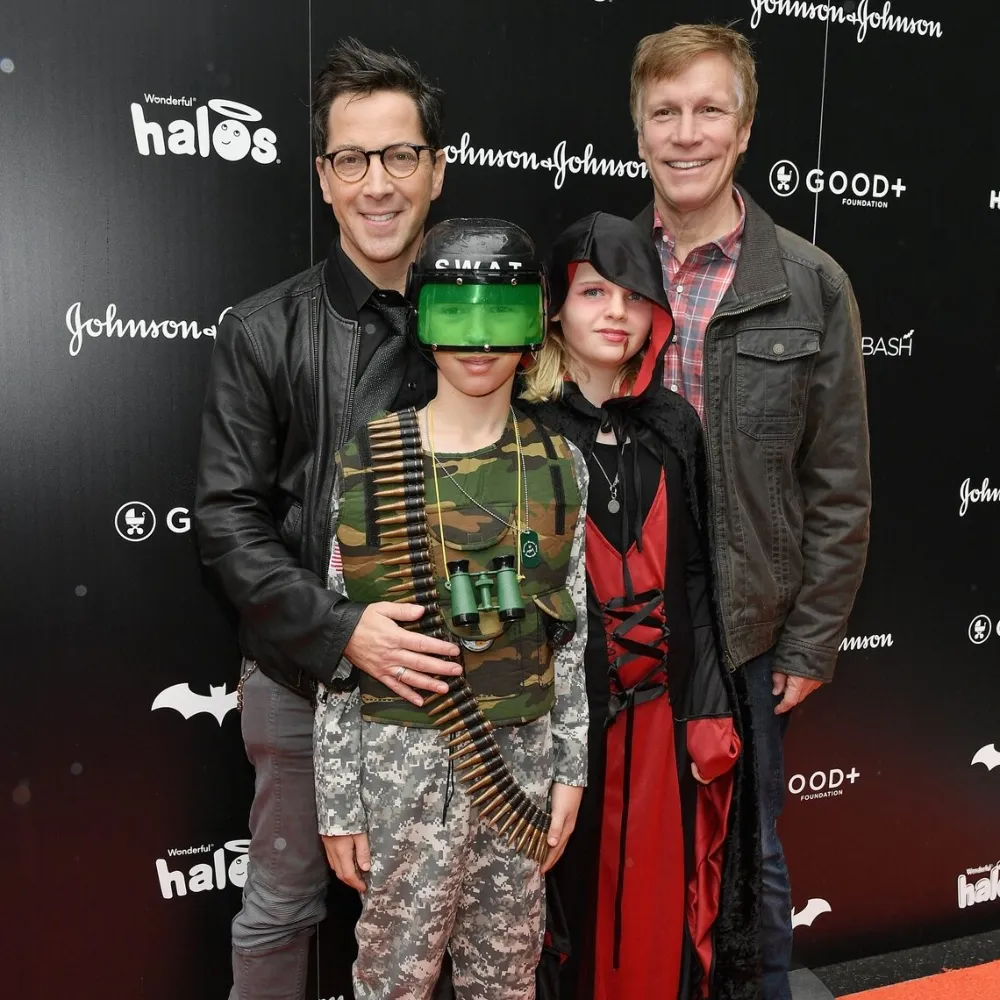 Dan Bucatinksy has revealed that he never expected to get married or have children. He said, "While we were expecting Eliza, I was in such shock and denial that it was really happening. It didn't occur to me what would happen when we took that baby home."
J. Alexander and Alex
Next up are several people named Alex. Firstly there's America's Next Top Model star Miss J. Alexander. Then, there's his ex-boyfriend Alex — who he refers to as "the doctor." Finally, there's their son, who they surprisingly did not name Alex.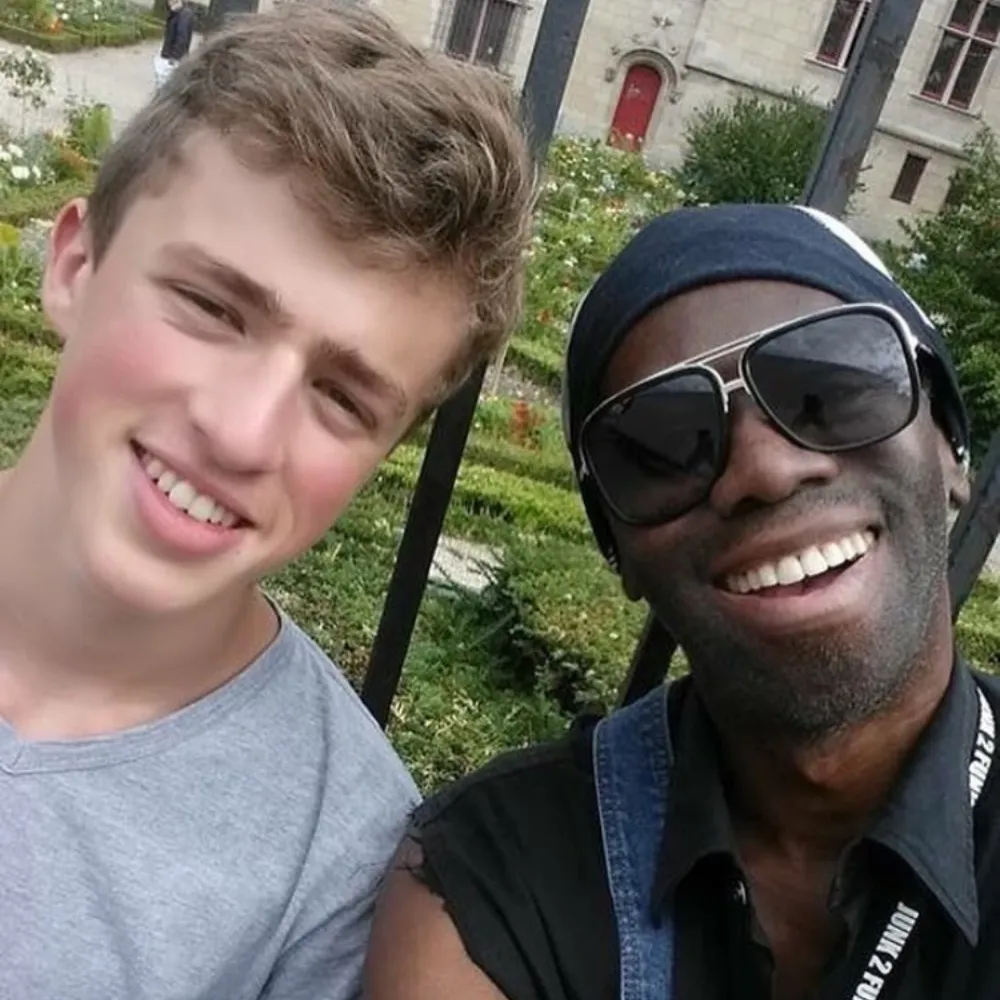 This pair has since split but they still raise their son as co-parents. J. Alexander announced that he had a son while on a talk show. The modeling coach explained that he has a "very active role" in his child's life.
Ryan Nickulas and Desmond Smith
Our next gay dads have also called it quits on their relationship, but not on their parenting. We first met hairstylist Ryan Nickulas when he appeared on LGBTQ reality series The A-List: New York. Now, he's a self-professed style guru.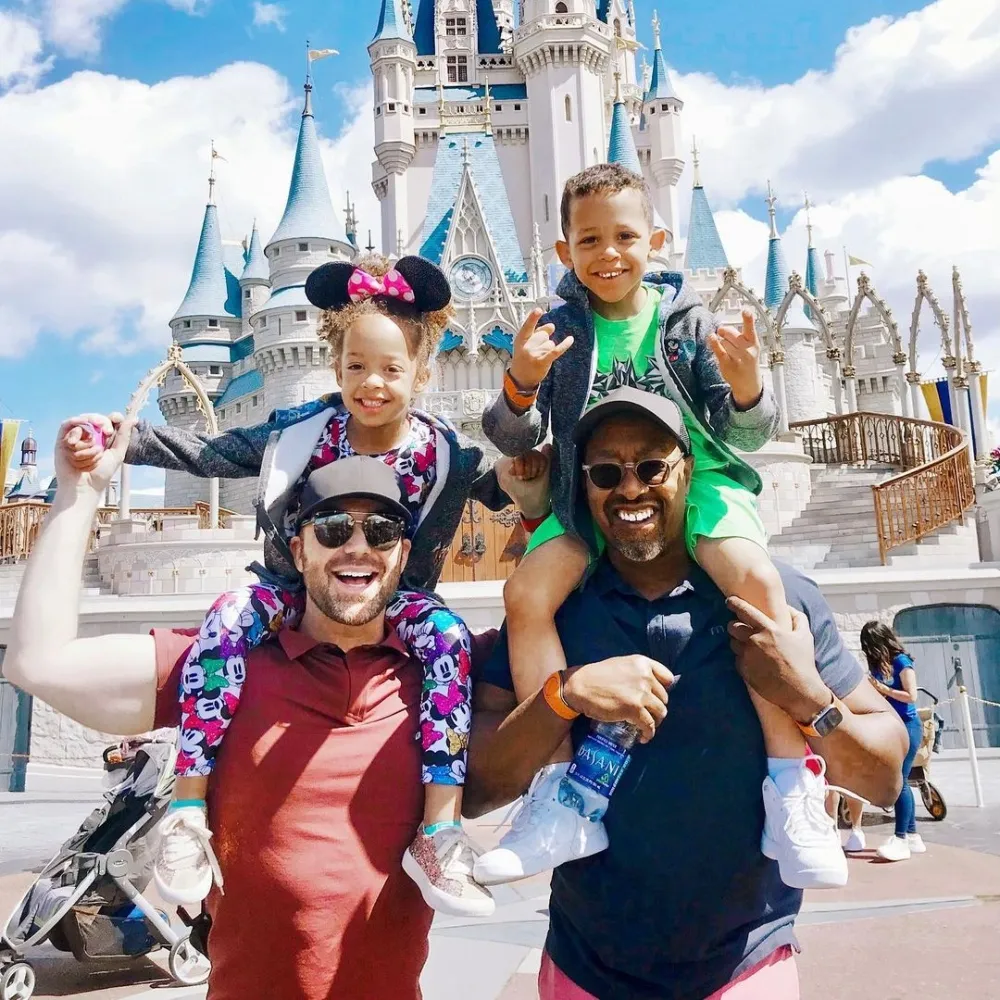 Ryan and his ex-husband Desmond Smith have two kids together. On a 2021 family snap, Nickulas wrote, "I am so blessed and proud to raise two beautiful humans with @thedpsmith […] Thank you for being an amazing father and always pushing me to be my best."
Andrew Rannells and Tuc Watkins
Truth be told, we sort of love our next pair of gay dads. Well, in reality, actor Andrew Rannells is just dating actor Tuc Watkins, but don't they look adorable together? Kansas-born Tuc came out in 2013 and announced he was a single father to twins Catchen and Curtis.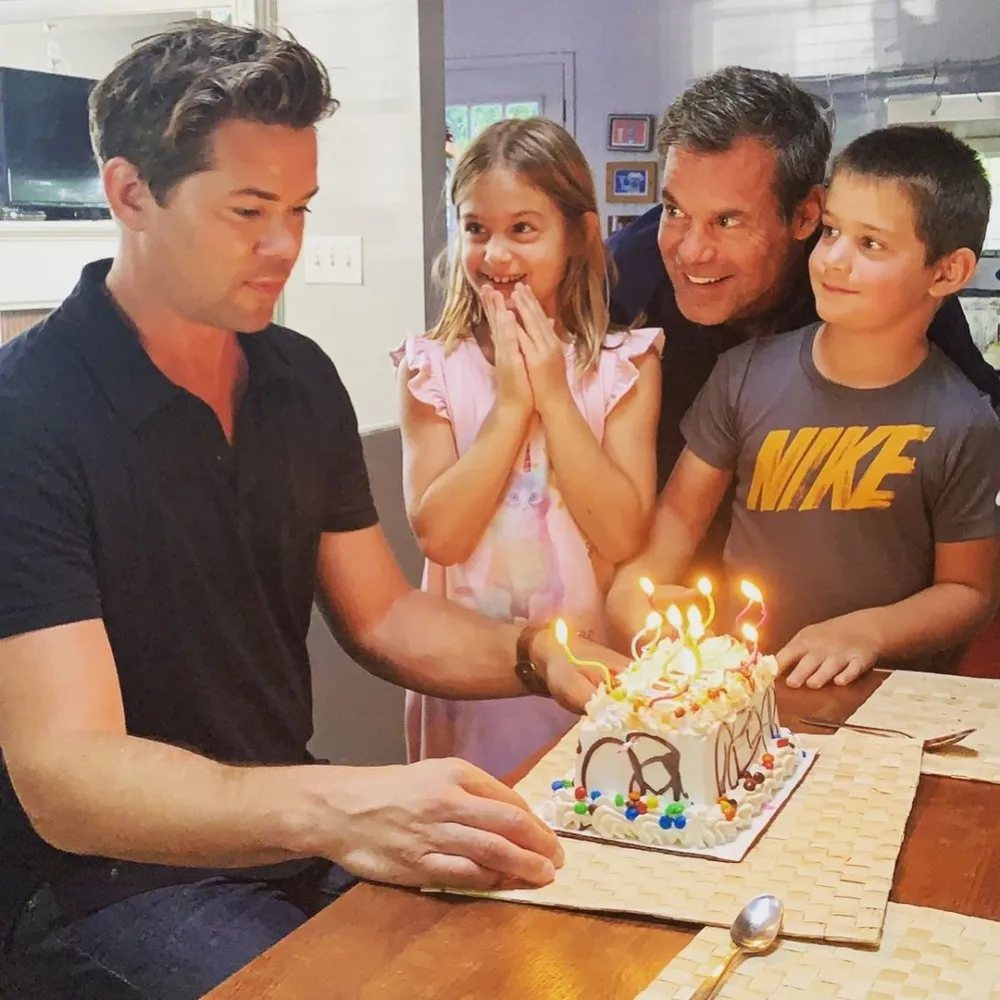 Since 2019, the actor has been seeing Andrew Rannells, and the pair look rather cozy playing happy families. This talented couple met while playing a couple on Broadway. They then reprised their roles for the Netflix adaptation.
Fredrik Eklund and Derek Kaplan
The world met Swedish real estate broker Fredrik Eklund on reality TV, and he's managed to make an absolute fortune. The TV star has closed over five billion dollars in real estate, and founded his own high-end brokerage. In his personal life, Fredrik married artist Derek Kaplan in 2013.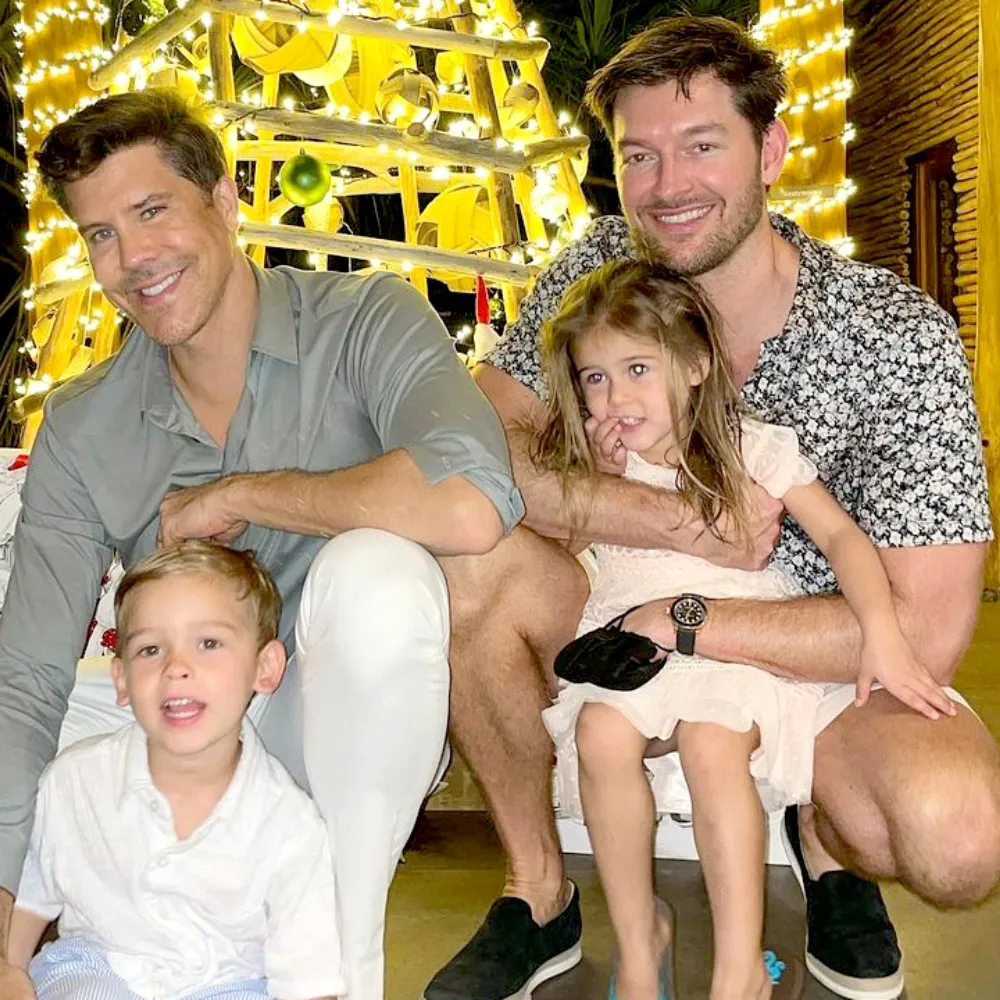 The couple initially struggled with becoming dads, and their surrogate tragically experienced a miscarriage. Now, the couple has twins, born in 2017 — daughter Milla, and son Fredrik Jr.
Lee Daniels and Billy Hopkins
Director Lee Daniels has since split from his ex-partner, casting director Billy Hopkins. However, they're still both dads to their twins — Liam and Clara Daniels. The filmmaker adopted his biological niece and nephew and has raised them as his own.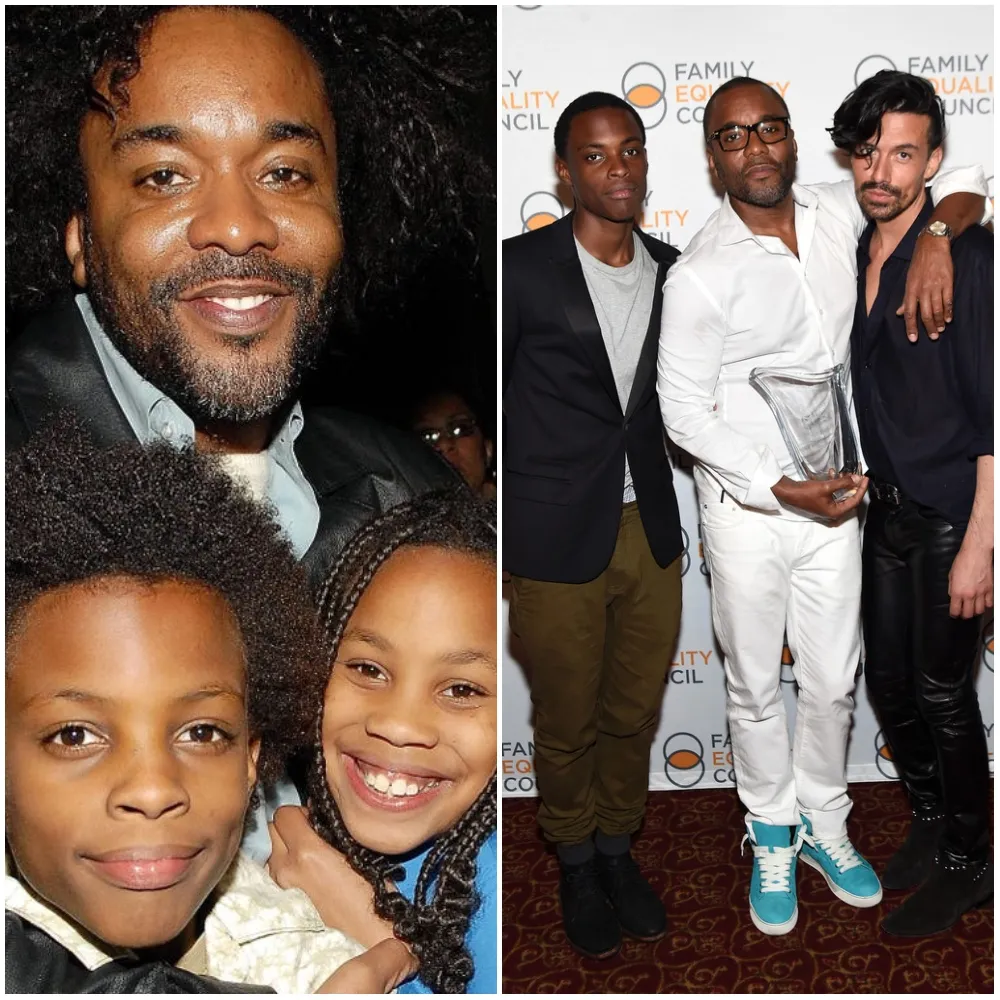 Lee Daniels and Billy Hopkins adopted Clara and Liam when they were just three days old. Their father, Lee's brother, was sent to prison so he took them in. Apparently, they were the first same-gender couple to adopt in the state of Pennsylvania.
Sam Harris and Danny Jacobson
Sam Harris has had an impressive career that spans TV, movies, theater, and music. He also wrote about his experiences in a memoir, including what it's like to be a gay father. The singer has been with director and presentation coach Danny Jacobsen since 1994.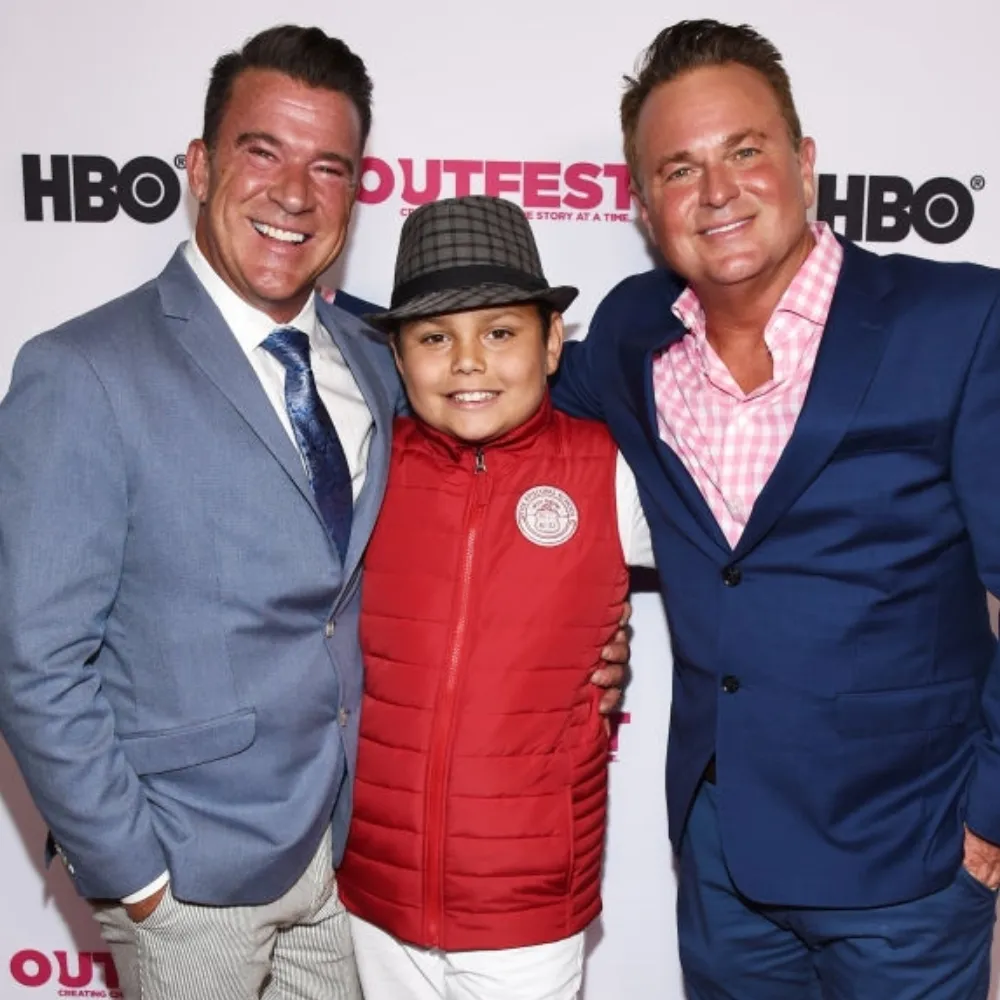 The couple adopted their son, Cooper Atticus Harris-Jacobsen, in 2008. After they became parents, Sam and Danny decided to tie the knot and officially become husbands. In this adorable family snap, Sam, Danny, and Cooper are attending the premiere of Sam's musical memoir.
Shane McAnally and Michael Baum
Though not everyone will know his name, country singer-songwriter Shane McAnally has written and produced for Reba McEntire, Keith Urban, Kacey Musgraves, and Kelly Clarkson. The Grammy award winner married Michael Baum in 2012 and welcomed their children that same year.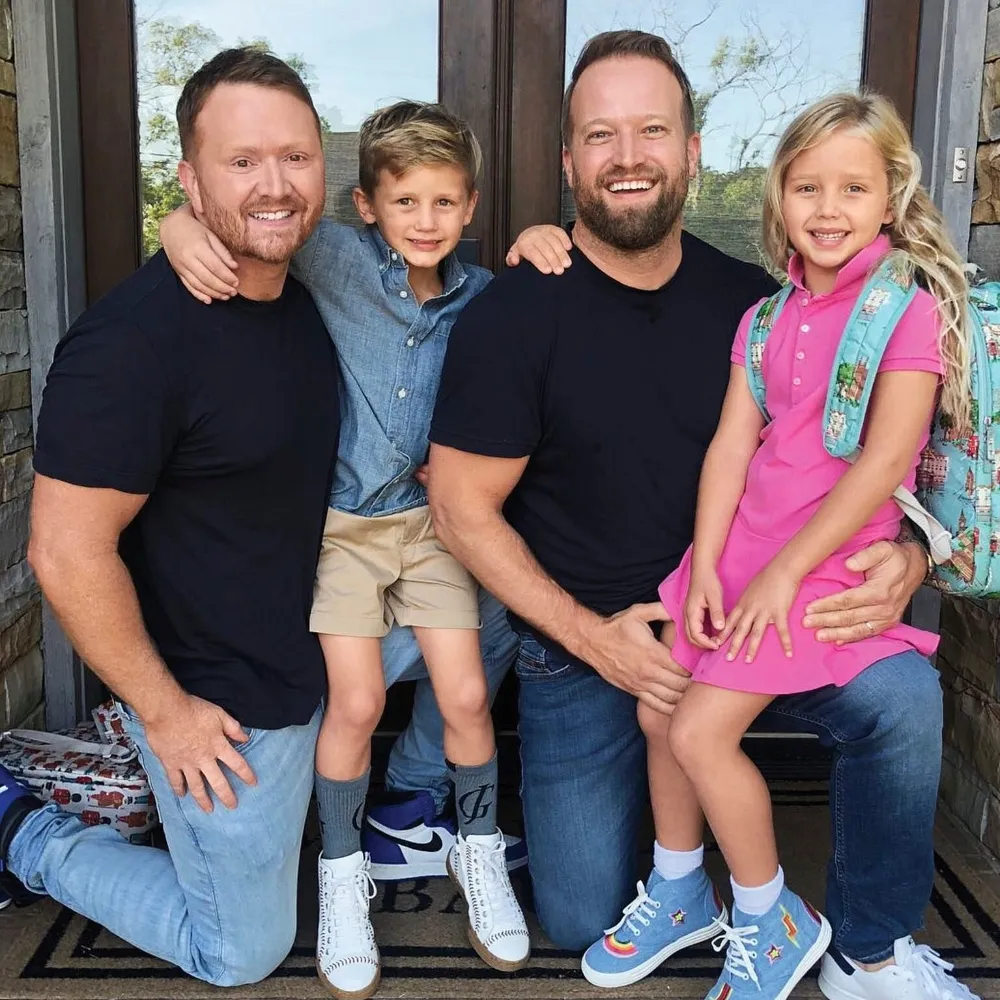 The ceremony was attended by all sorts of country big names. Shane and Michael are parents to twins Dash Ryan and Dylan Brook. In 2017, the couple got married again in Nashville. This time, their ceremony was officiated by the mayor.
Richie Jackson and Jordan Roth
Our next pair of gay dads come from the world of theater. Jordan Roth is a producer and runs five Broadway theaters. He comes from the billionaire Roth family and went to school in New York City. The Tony Award winner met his husband, talent manager Richie Jackson in 2003. Together, they welcomed son Levi in 2016.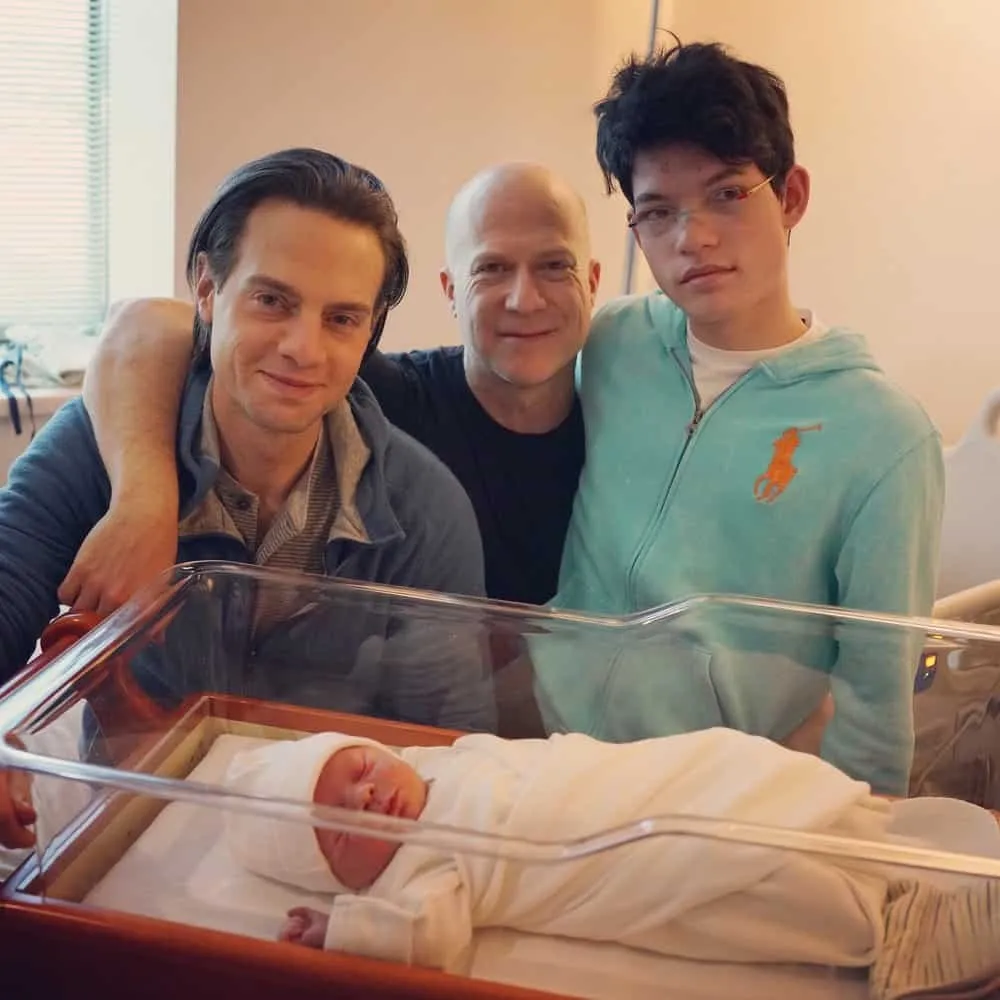 Jordan Roth is also the co-parent of another son with his former partner, actor B.D Wong. Their son, Jackson Foo Wong, is pictured here with baby Levi.
Ian "H" Watkins and Craig Ryder
British pop group Steps were huge in Europe in the '90s. Their number one hits and choreographed routines even landed them a supporting spot for Britney Spears' 1999 tour. One of their members, Ian Watkins — known as H — is a dad to adorable twin boys.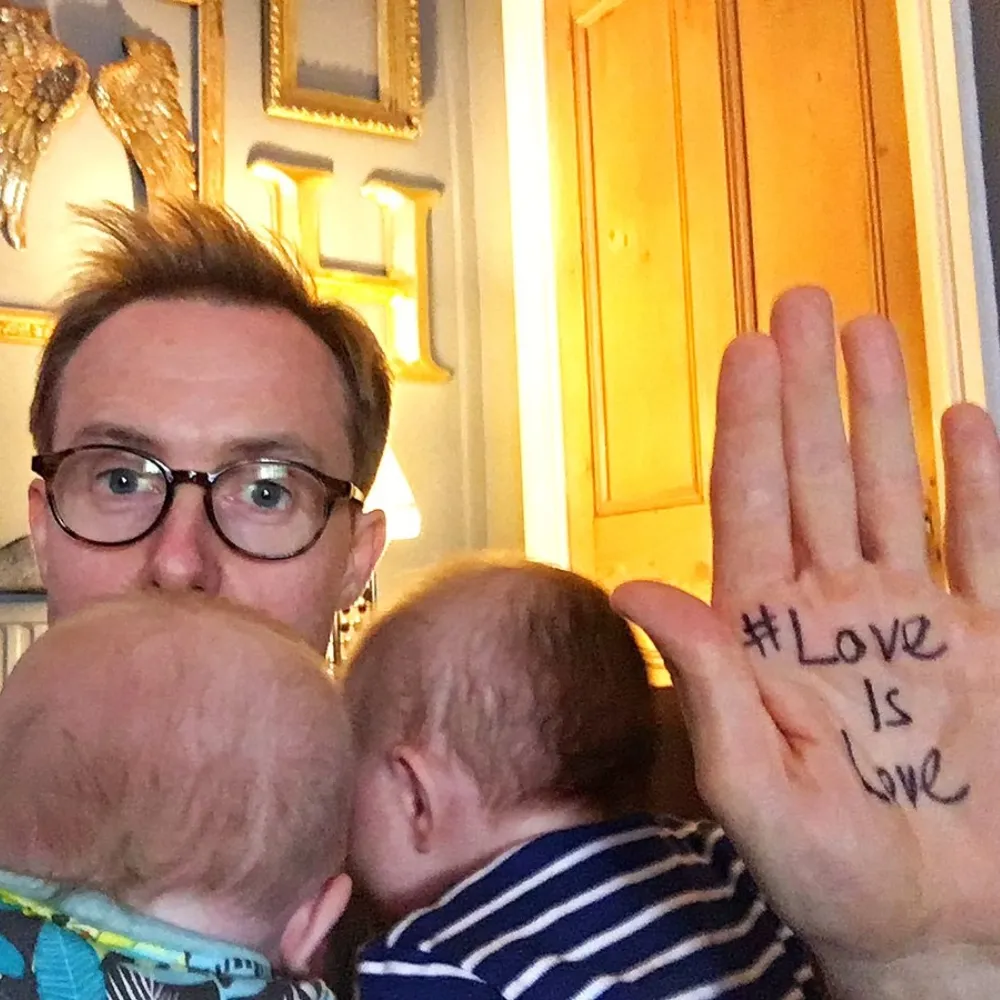 The Welsh singer and actor welcomed Macsen and Cybi Ryder-Watkins with partner Craig Ryder in 2016. They are no longer together but continue to co-parent their sons. H has recently split from his boyfriend Tom Hope.
Neil Patrick Harris and David Burtka
When it comes to gay celebrity dads, our next entry are definitely some of the most well-known. American actor Neil Patrick Harris has charmed audiences since he was a child. The star was the first openly gay man to host the Oscars, and has an impressive slew of awards under his belt.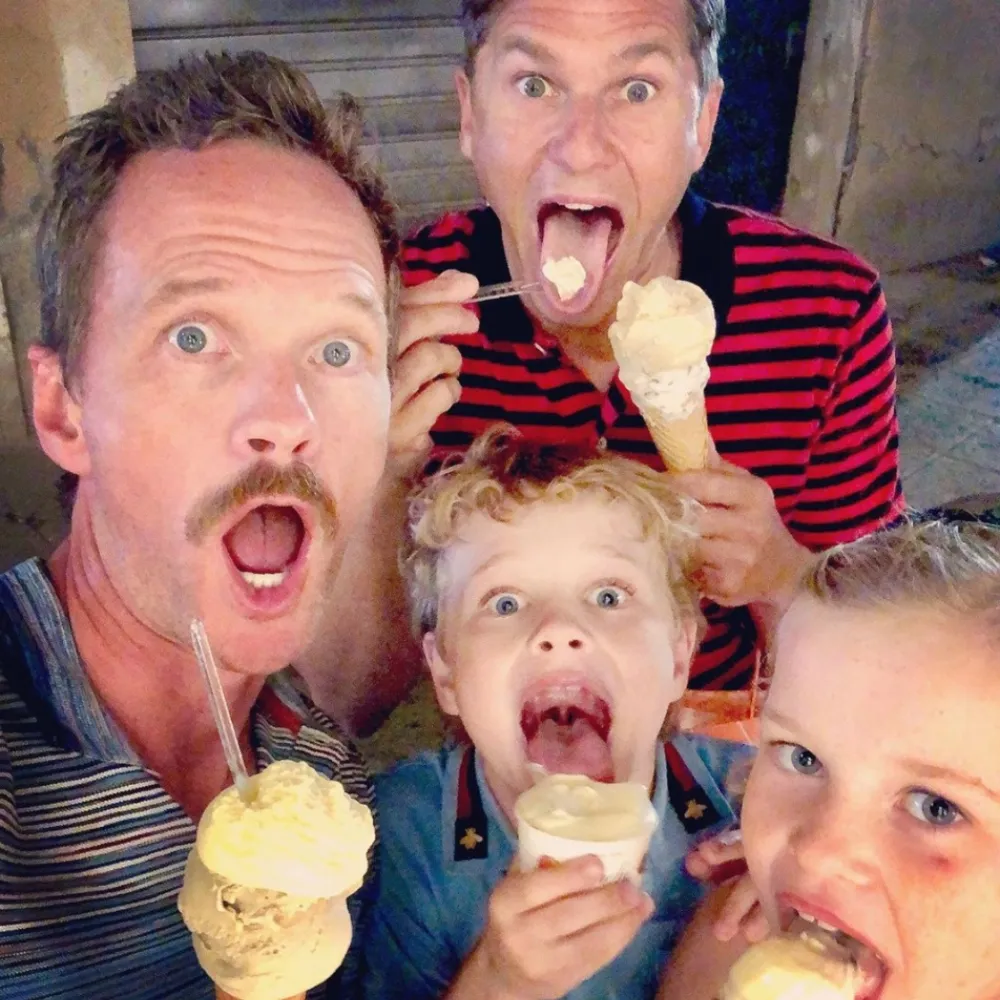 Neil Patrick Harris married actor and chef David Burtka in 2014 in Italy. Before that, in 2010, they welcomed twins — son Gideon Scott, and daughter Harper Grace.
Karamo Brown and Ian Jordan
The story of Karamo Brown's journey to fatherhood is rather emotional. Karamo came out as gay at 16 years old, but it turns out he'd gotten his girlfriend pregnant when he was just 15 years old. However, he didn't find out until he'd become famous as part of the Fab Five.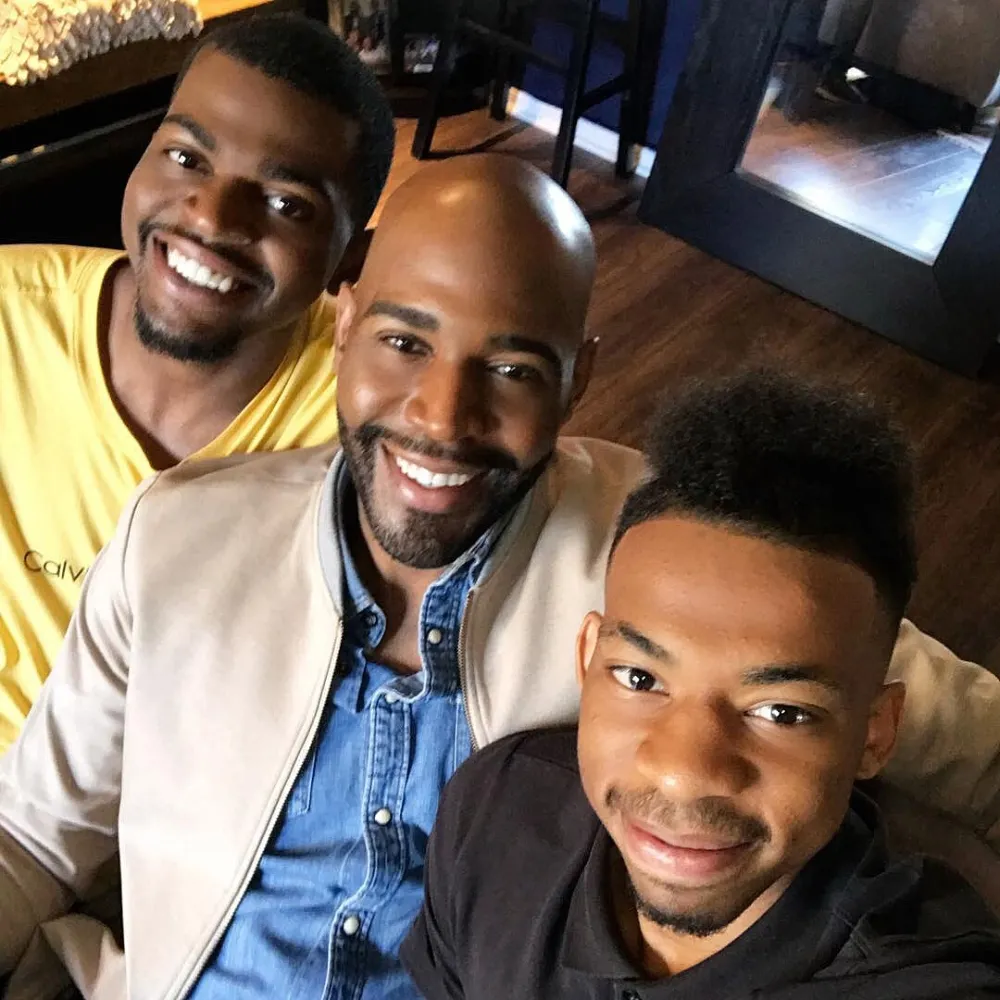 When Karamo found out about his son, Jason, he immediately got custody. He then adopted Jason's half-brother Chris several years later. Karamo was co-parenting with his fiancé Ian Jordan, but the pair has since split.
Robbie Rogers and Greg Berlanti
Former American soccer player Robbie Rogers came out as gay in 2013, becoming the first openly gay man to compete in a major North American sports league. In 2013, he met celebrated TV writer and producer Greg Berlanti, known for Dawson's Creek, Riverdale, and You. Now, they're proud dads.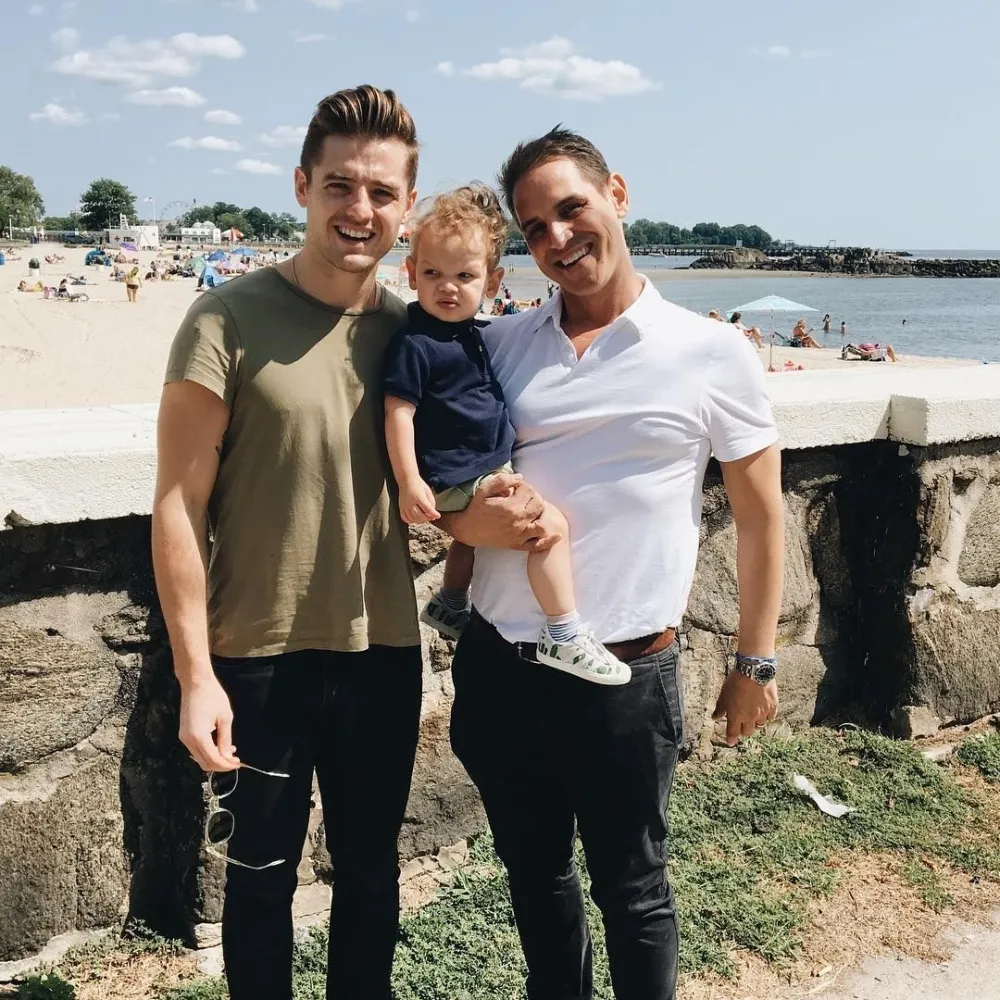 Robbie and Greg welcomed their son Caleb in 2016. They got engaged that same year, and the following year, they were married in Malibu. Their daughter, Mia Barbara Rogers-Berlanti, arrived in 2019.
Jeremy Brandrick and Adam Morris
It's time for another installment from the world of fashion. This time, it's Jeremy Brandrick, known for his time on reality series Project Runway. The Birmingham-born designer appeared on the 12th season of the show and now works as a high-end bridal designer in New York.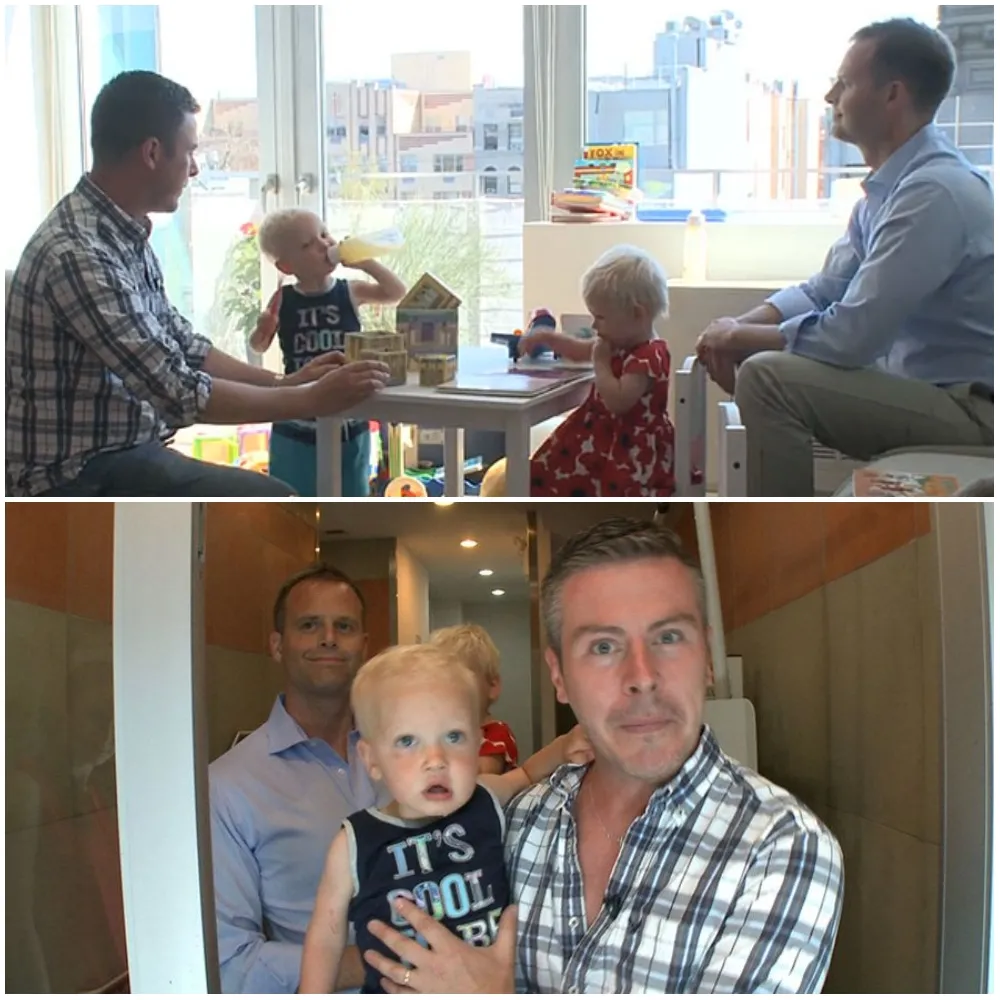 Jeremy Brandrick and his husband, Adam Morris, are the proud parents of adorable twins Benjamin and Alexandra. We're particularly fond of little Benjamin's slogan tee in these pictures — very cool, babe.
Jesse Tyler Ferguson and Justin Mikita
Another set of big hitters in the world of celebrity gay dads is Jesse Tyler Ferguson and Justin Mikita. Jesse is best known for playing the uptight Mitchell Pritchett, and has also won awards on Broadway. In 2012, he married lawyer Justin Mikita in Manhattan.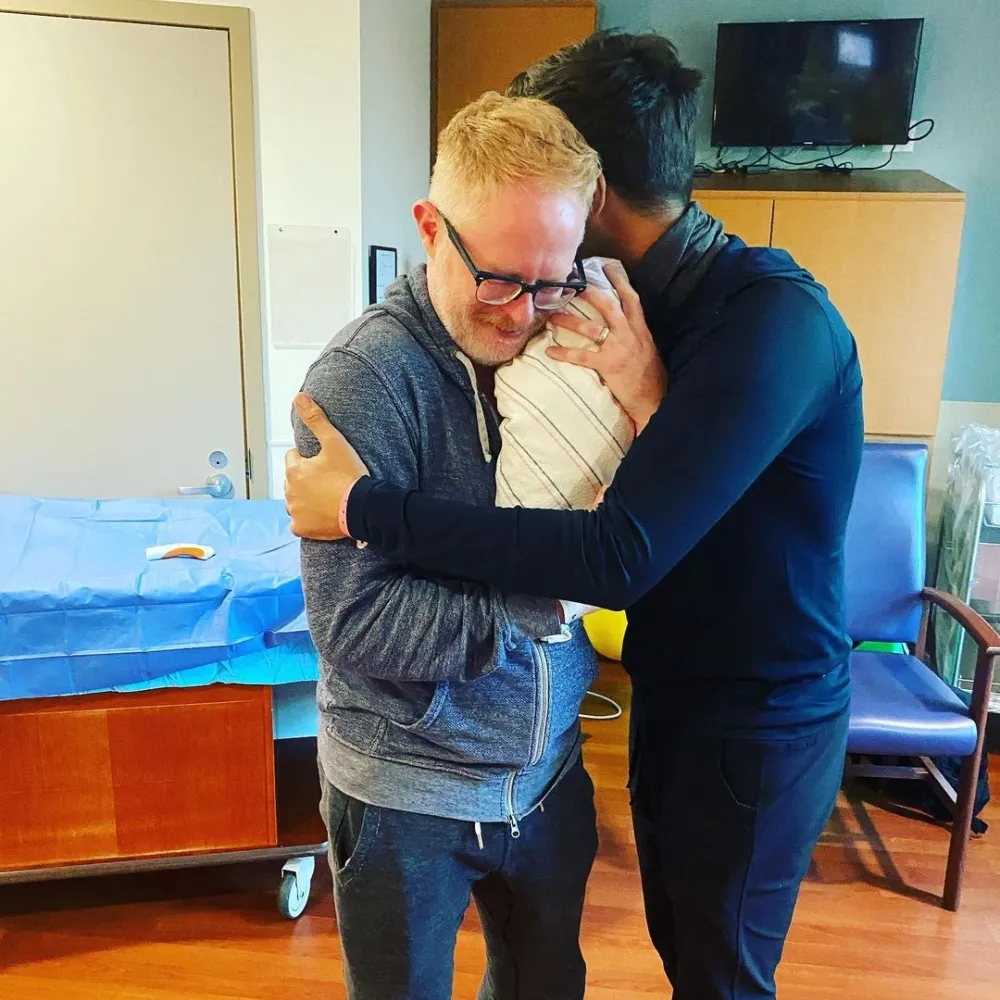 Jesse and Justin welcomed their son, Beckett Mercer Ferguson-Mikita, in 2020. Hilariously, the actor has commented that they'll be raising their son to be gay until he decides to be straight. He's been regaling him with show tunes.
Claybourne Elder and Eric Rosen
We're staying on Broadway for our next dads, including actor and singer Claybourne Elder. The theater star is currently in a Stephen Sondheim production on Broadway, and has received rave reviews for performances in One Arm, Bonnie & Clyde, and Sunday in the Park With George. On TV, he was Pete O'Malley in The Carrie Diaries.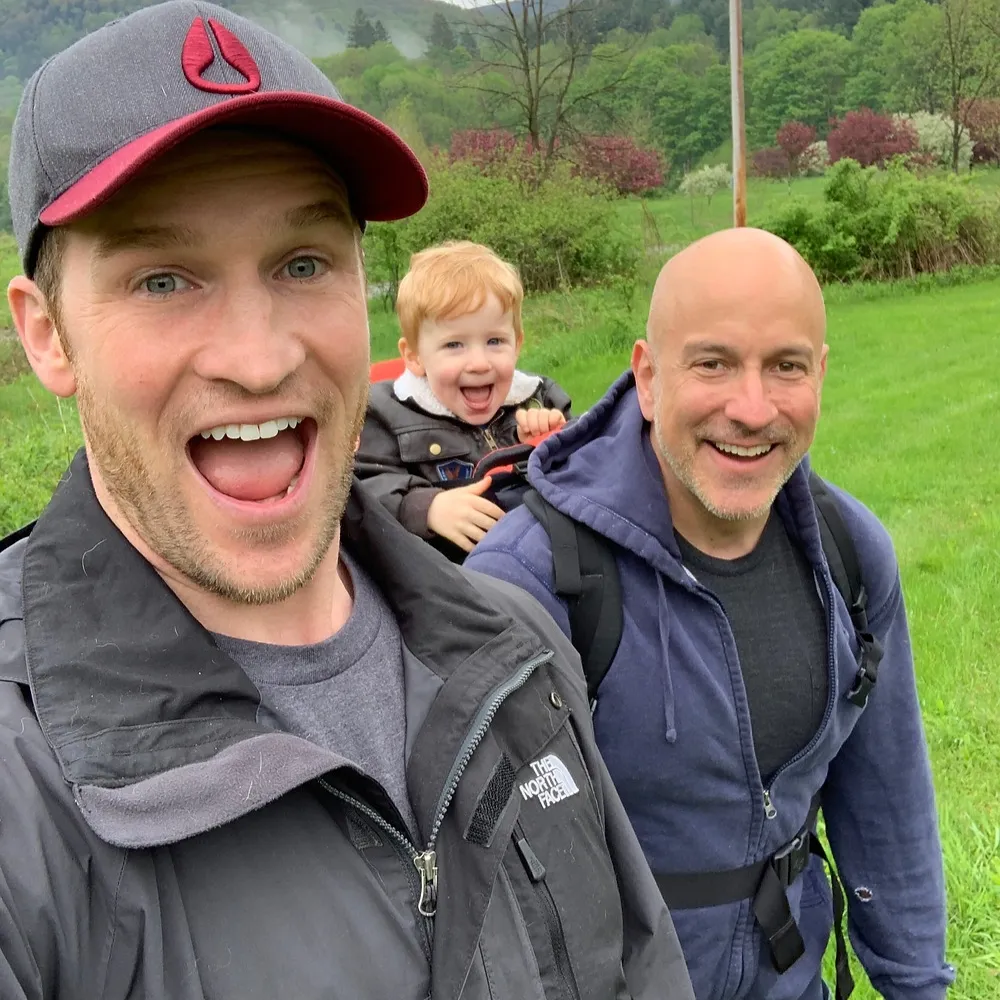 The talented Claybourne Elder married director Eric Rosen in 2012. They welcomed their son, Claybourne 'Bo' Philip Rosen-Elder in 2017. He's named after six other Claybourne Elders!
Greg Rikaart and Robert Sudduth
When actor Greg Rikaart announced the birth of his son, he made sure to speak up for the LGBTQ community. The soap star married writer Robert Sudduth in 2015, and they welcomed their son in 2016 shortly after the Orlando shootings.

Greg's caption read, "We fight hate, bigotry, homophobia, and injustice in the world with love and enlightenment. In the truest and most pure definitions of the latter words, it is with full hearts that Rob and I take great pride in introducing our son, Montgomery Argo Rikaart-Sudduth."
Vern Yip and Craig Koch
Interior designer Vern Yip has lent his talents to all sorts of TV shows. The Atlanta-based designer's partner is Craig Koch, the owner of a doggie daycare company. As a result, the couple not only has two adorable kids, but also lots of lovable pets.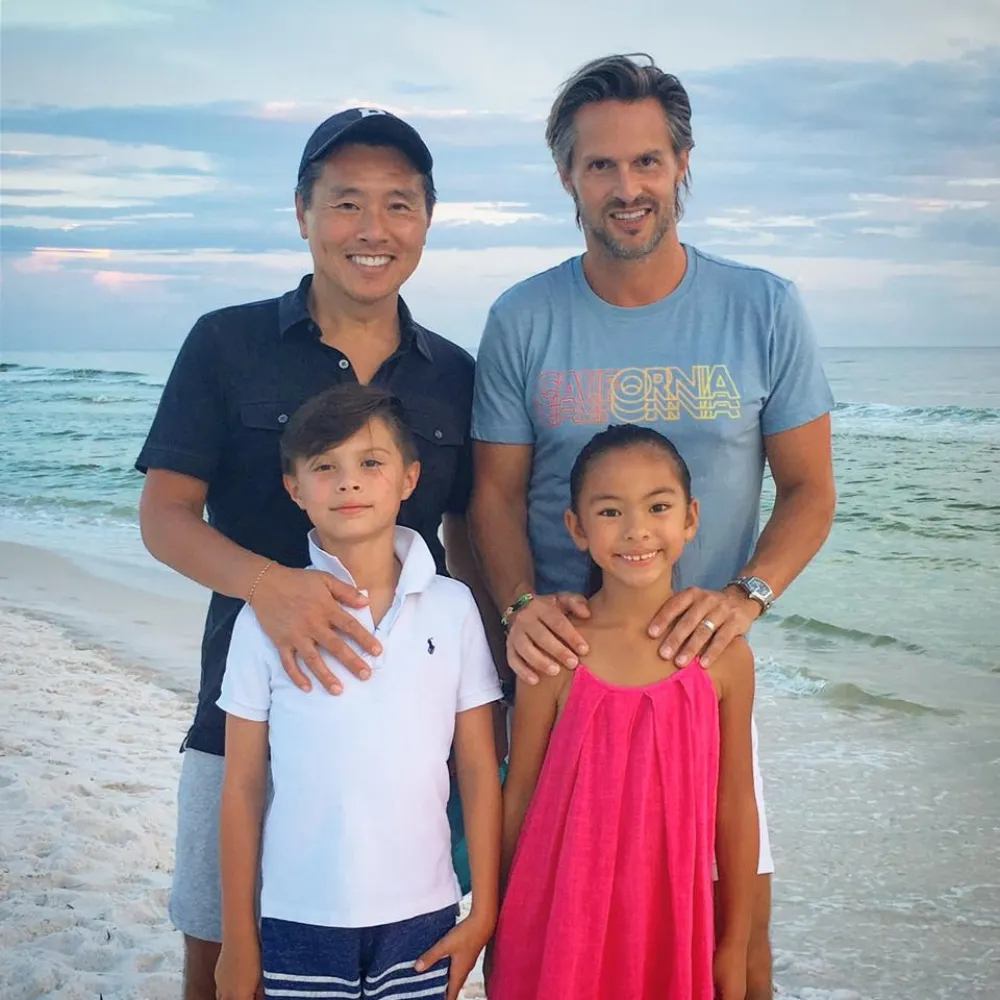 Vern and Craig are dads to son Gavin Joshua Mannox, and daughter Vera Lillian Beatrix. They're also dog dads to two Great Pyrenees and two mutts. The couple's social media is full of adorable family pics, dogs included.
Elton John and David Furnish
As if we'd forget to mention iconic gay dads, Elton John and David Furnish. Seriously, can you imagine having the legendary English singer as a dad? The crooner actually bought an entire house to serve as the nursery for his lucky kids!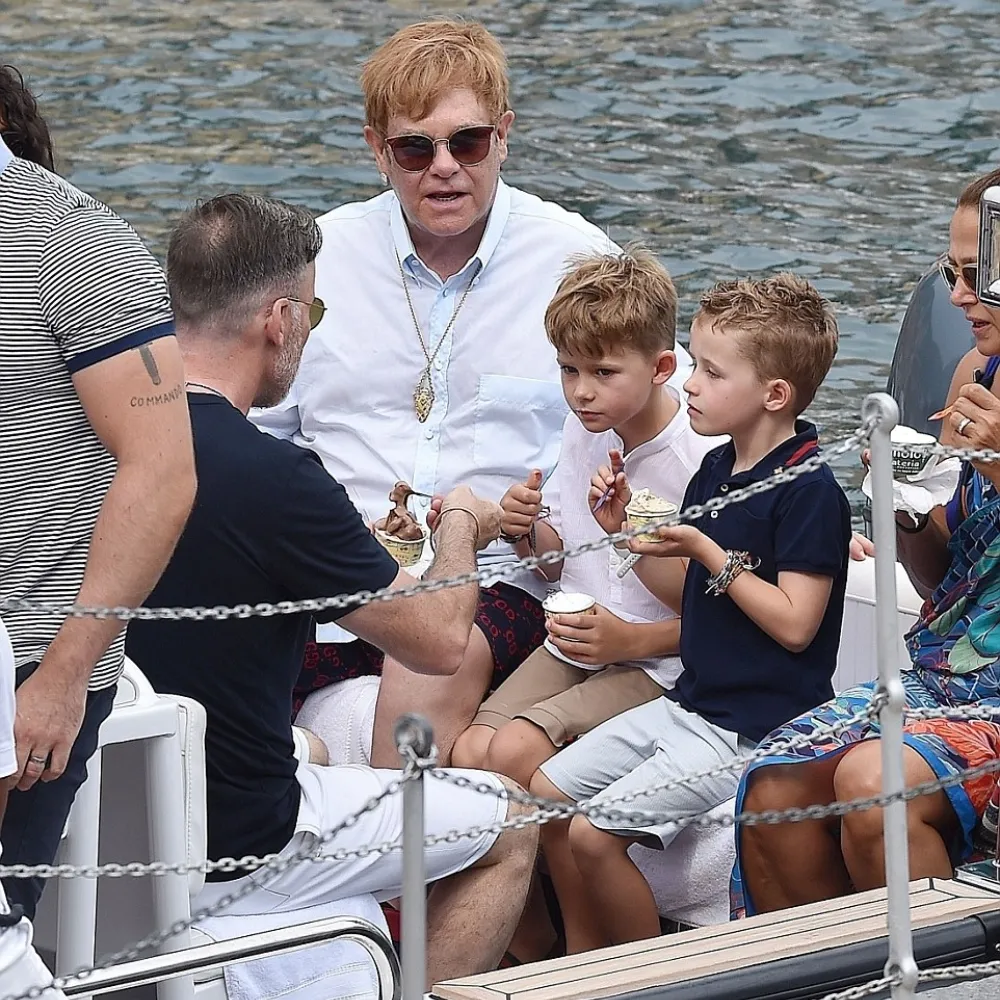 Elton John has been with Canadian former ad exec and current filmmaker David Furnish since 1993. When equal marriage was legalized, they got hitched in 2014. The husbands have two sons, Zachary Jackson Levon and Elijah Joseph Daniel.
Dan Savage and Terry Miller
At the top of this image, we have the happy wedding day of author and pundit Dan Jackson and Terry Miller. The couple initially were married in Canada in 2005, and then were part of the first group to get married in Washington State. For their second ceremony, they were joined by their son, D.J.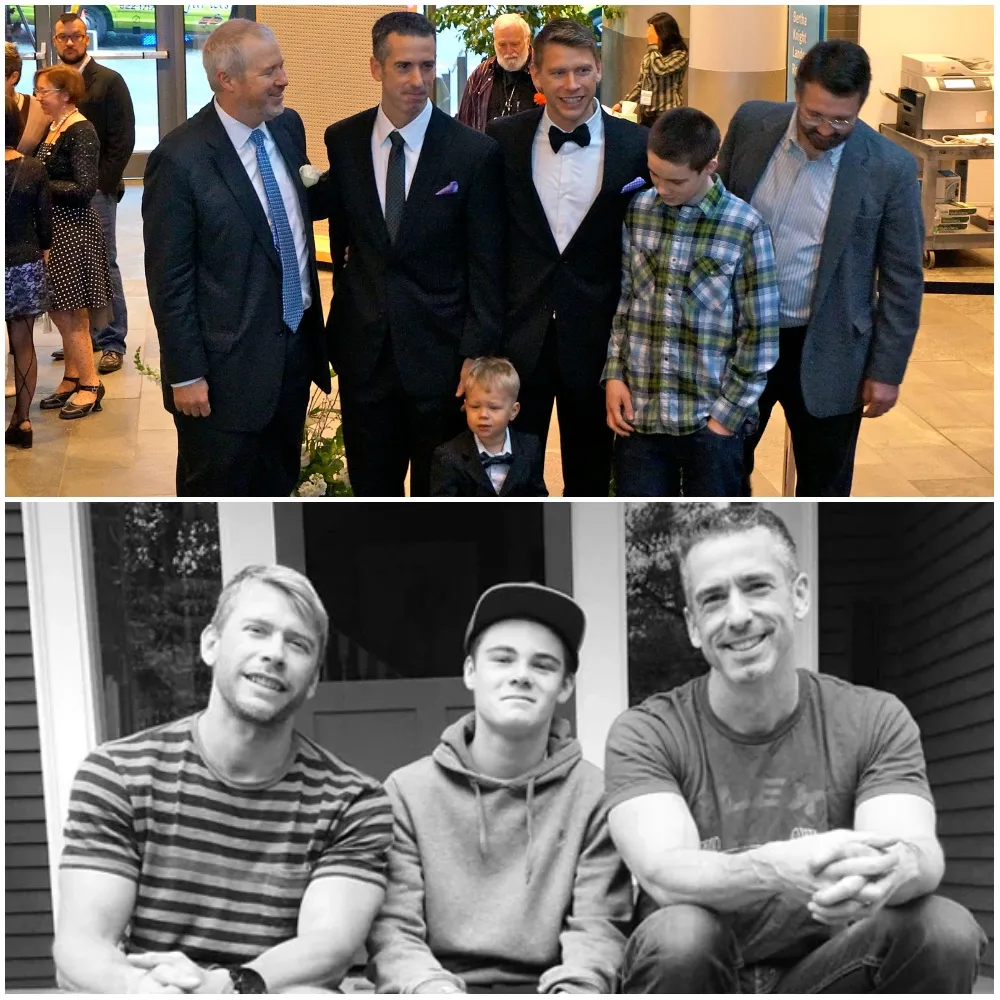 Dan and Terry adopted D.J. as an infant and the family lived together in a Seattle-area farmhouse. The journalist wrote about his parenting experience in an award-winning book.
Cheyenne Jackson and Jason Landau
Next on our list of celebrity gay dads is actor Cheyenne Jackson and his partner, Jason Landau. Cheyenne has all sorts of Broadway and movie credits but is probably best known for starring in multiple seasons of Ryan Murphy's American Horror Story.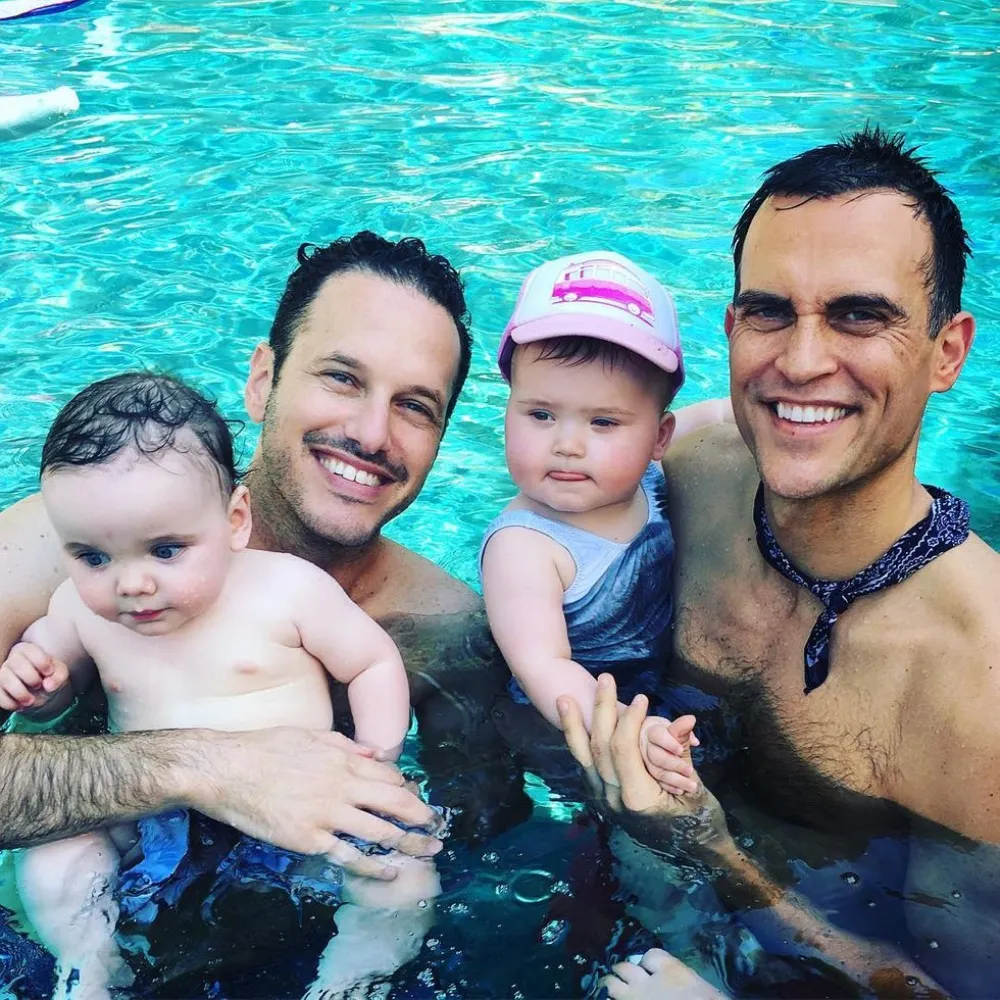 Cheyenne married his second husband, actor Jason Landau in 2014. The couple has gorgeous twins, daughter Willow and son Ethan. The hands-on dads have commented that Ethan is "sensitive, funny, and playful" while Willow "means business."
Rufus Wainwright and Jorn Weisbrodt
While many of the gay dads on this list raise their kids themselves, our next couple still has the biological mom in the picture. And hey, with this much musical talent going around, that sort of makes sense. Singer-songwriter Rufus Wainwright had a baby via surrogacy with Lorca Cohen, the daughter of singer-songwriter Leonard Cohen.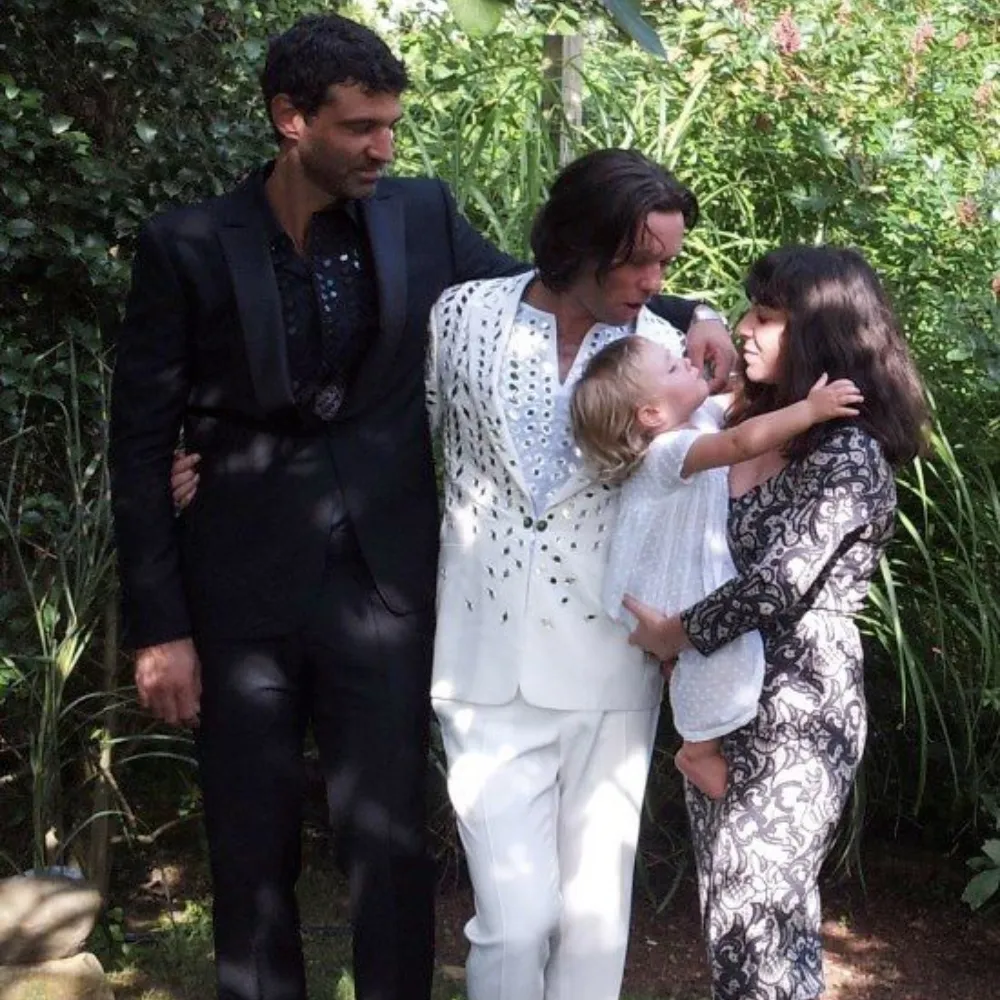 Rufus has been married to German artistic director Jörn Weisbrodt since 2012. They reside in The Hamptons, while daughter Viva Katherine Wainwright Cohen lives with her mom.
Anderson Cooper and Benjamin Maisani
We've had several couples on our list so far that have continued to co-parent despite splitting up. Journalist Anderson Cooper and Benjamin Maisini ended their romantic relationship in 2018, but still decided to co-parent together. The acclaimed commentator adopted son Wyatt in 2020.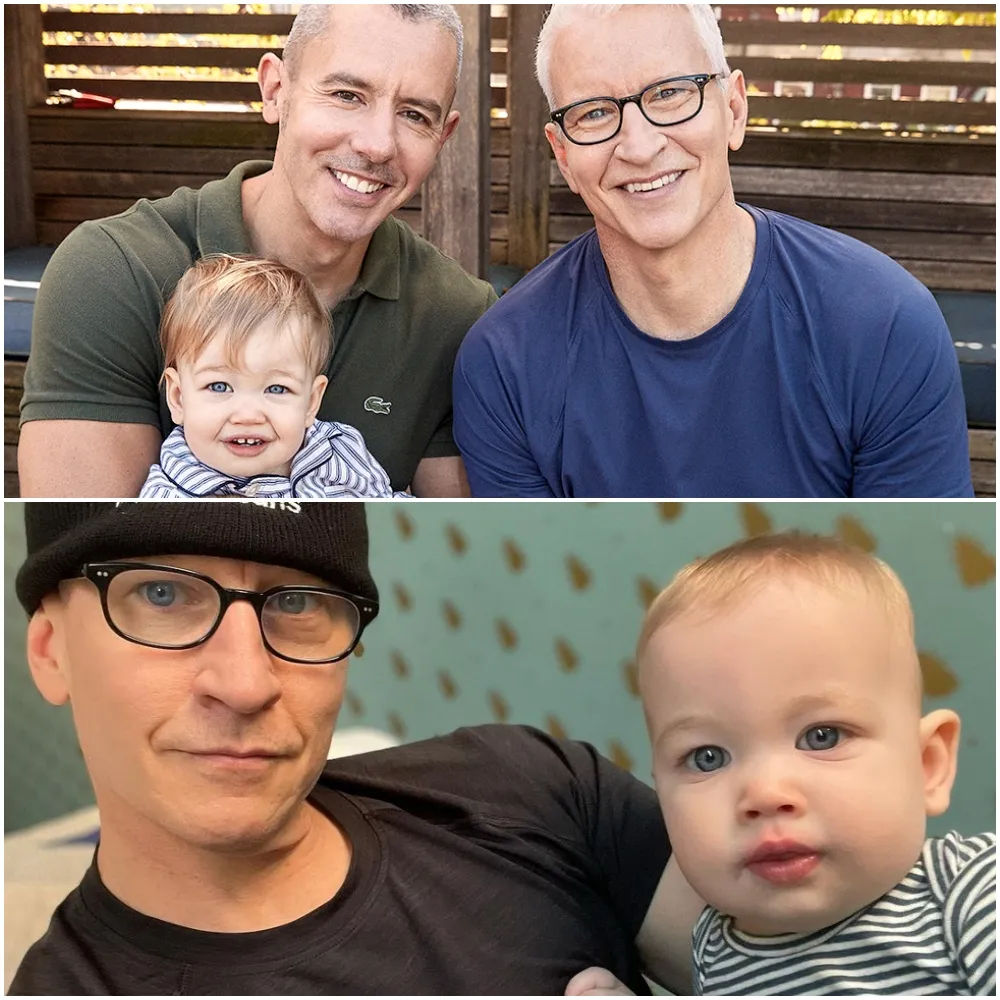 Anderson Cooper reflected, "It feels like my life has actually begun, and I sort of wonder, what was I waiting for? This is a new level of love. It's unlike anything I've experienced, and yet it's also very familiar and incredibly special and intimate.
Shaun T and Scott Blokker
Let's step from an American dynasty to a rather different world. Fitness trainer Shaun T has been on all sorts of fitness shows. He's also the founder of the Insanity exercise program. The buff entrepreneur is married to his business partner, Scott Blokker. After many ups and downs, the couple welcomed twins in 2017.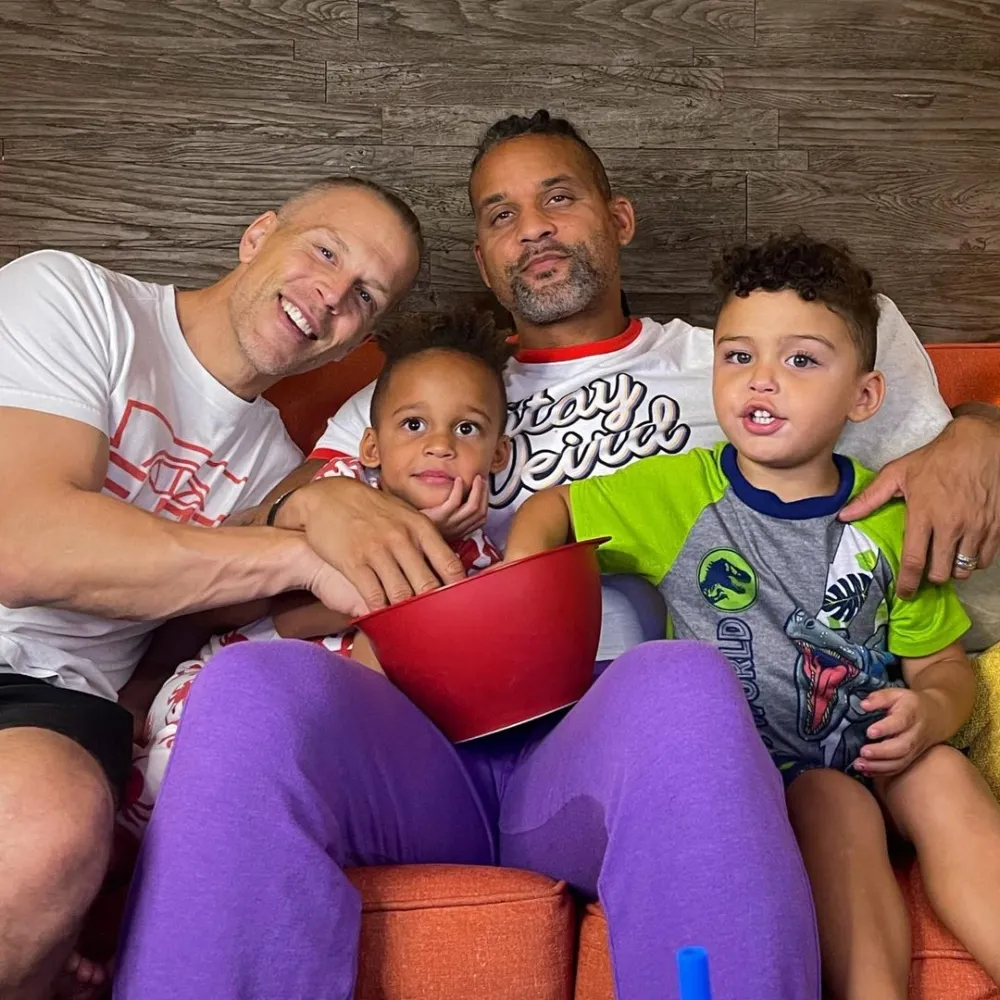 Shaun and Scott are proud dads to sons Silas Rhys and Sander Vaughn. Shaun has said, "Scott's dad told me, 'You're not coming into the babies' world. They're coming into yours.'"
Tan and Rob France
We've already had one member of the Fab Five, so why not add another? British-born fashion designer and TV personality Tan France is a citizen of the US. He's married to pediatric nurse and illustrator Rob France, and together they live in Salt Lake City, Utah.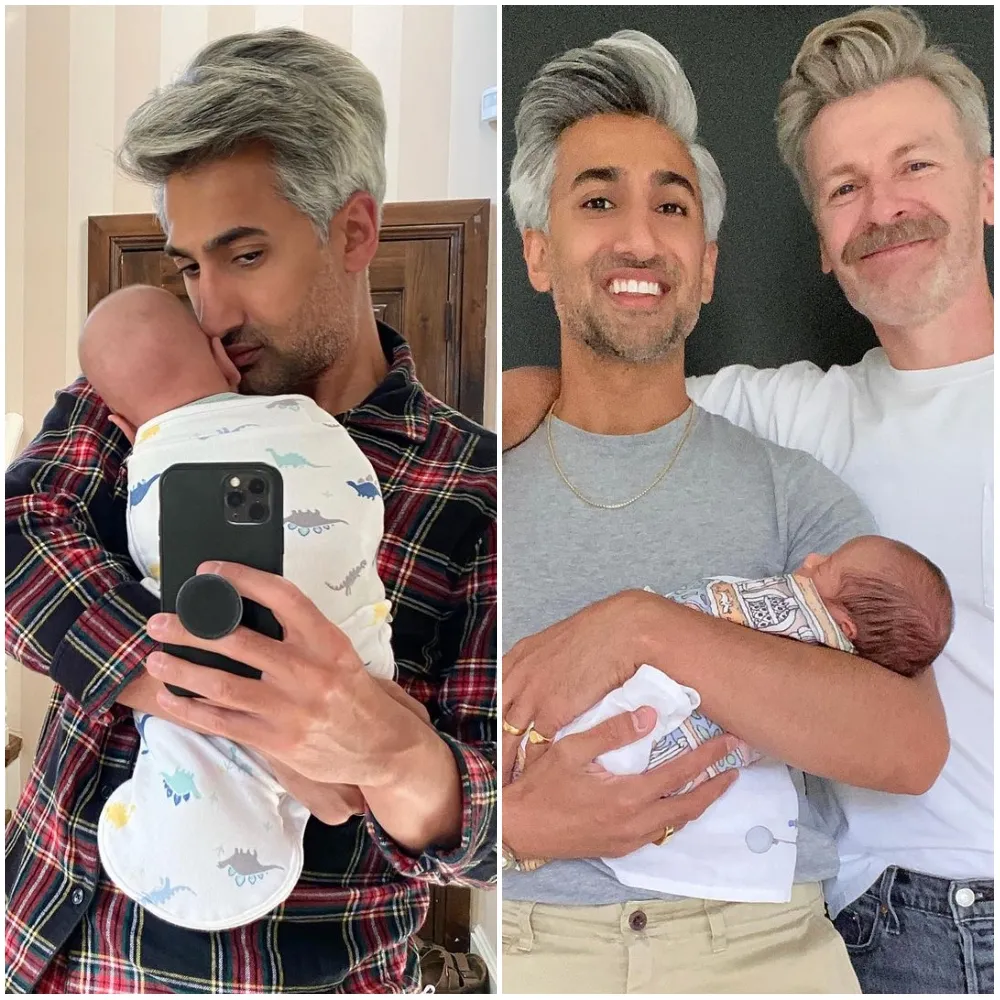 Tan and Rob welcomed their gorgeous baby boy, Ismail, in 2021. In the announcement of his birth on Instagram, Tan wrote, "Today, we finally got to bring him home. We love him so, so much. Like, fully obsessed."
B.D. Wong and Richert Schnorr
We've actually already met actor B.D Wong's son Jackson so far. However, Jackson has plenty of gay dads to go around so it's only fair to mention these ones too. Jackson is the son of B.D. Wong and talent agent Richie Jackson. They welcomed him in 2000, then ended their romantic relati0nship in 2004.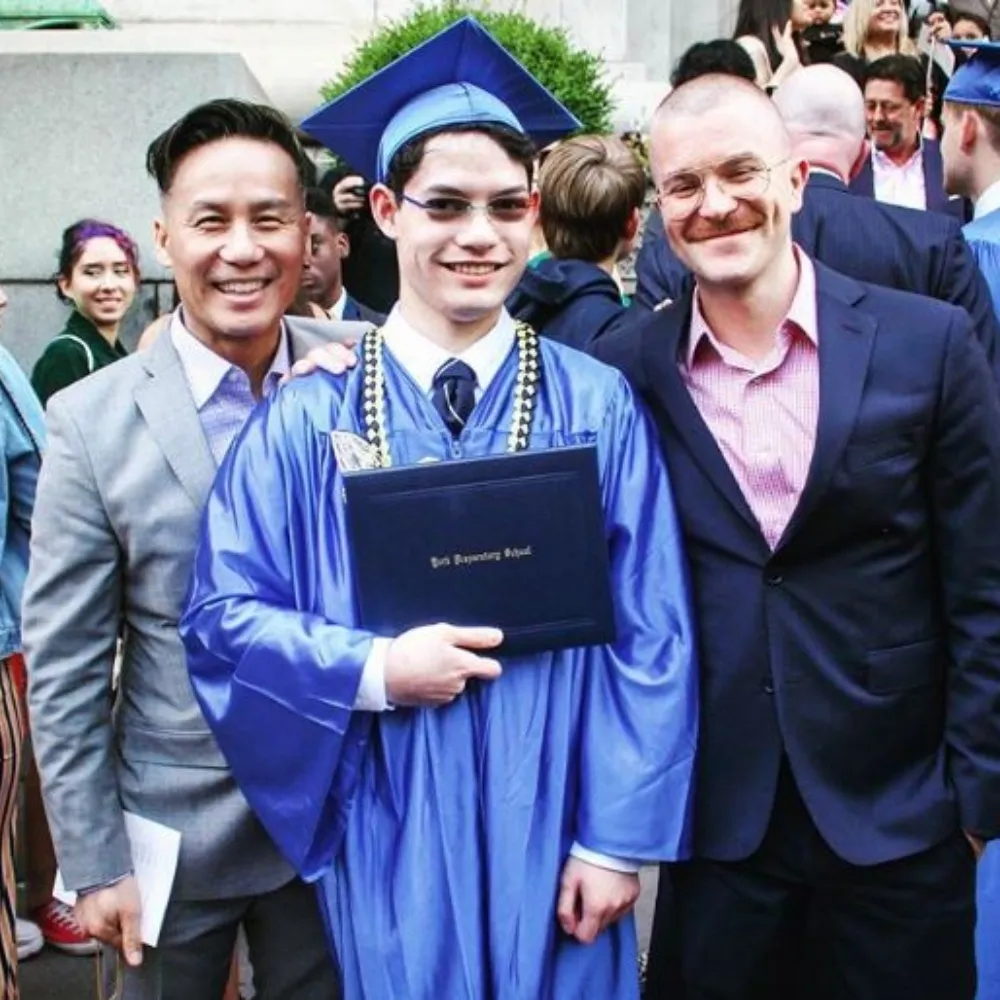 Despite their marriage breaking down, B.D Wong still co-parents Jackson with his ex. He has since remarried Richert John Frederickson Schnorr. He's pictured here at Jackson's graduation.
Matt Dallas and Blue Hamilton
When gay couple Matt Dallas and Blue Hamilton announced that they had adopted a son, their fans were shell-shocked. American actor Matt married musician Blue in 2015 after five years together. Several months later, they announced on their YouTube channel that they had an addition to the family — two-year-old son Crow.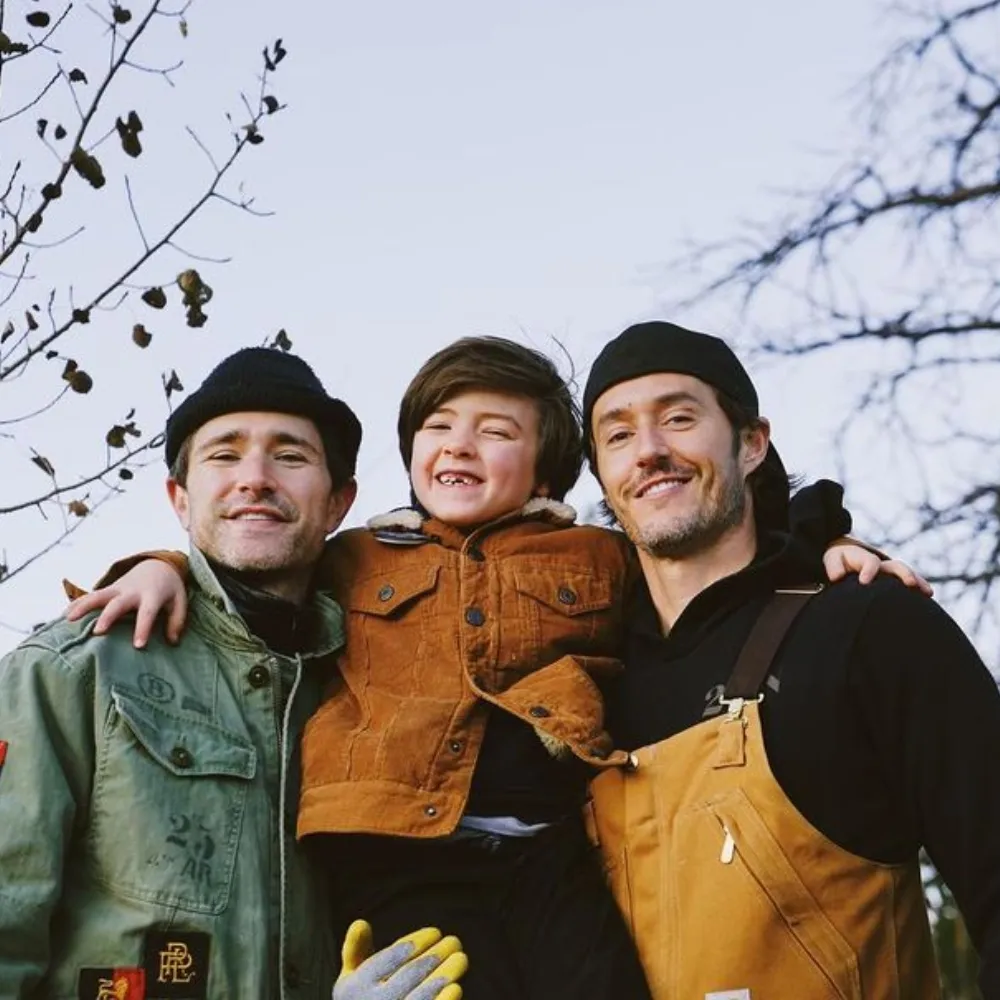 The couple reported being "giddy" when they found out that Crow would be joining their family. Blue has said, "In the end, this was the family we had imagined in our dreams."
Joe Zee and Rob Younkers
Fashion stylist Joe Zee has been on our TV screens since the '80s. The journalist is married to Rob Younkers, the host of Secret Guide to Fabulous. The couple announced the birth of their daughter, Vivian Magic Younkers-Zee, in 2020.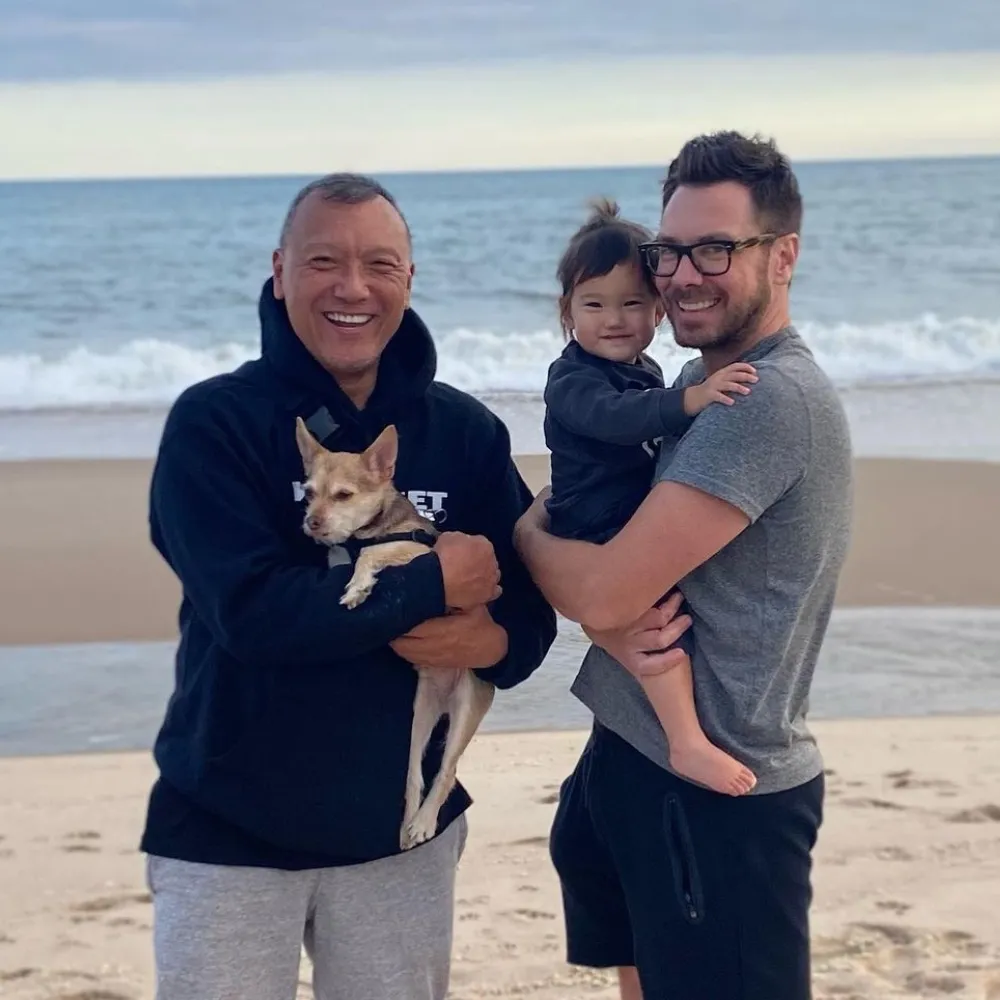 In their Instagram caption Zee wrote, "We are Dads!!! When you think you know what love is, looking into her eyes the moment she came into this world changed all that and we couldn't be happier, full of hopes and dreams for her."
Joey Gonzalez and Jonathan Rollo
We've had a few fitness gurus on our list of gay celebrity dads, and it's about time for another. Joey Gonzalez is the CEO of Barry's, a boutique fitness brand. Joey and chef husband Jonathan are parents to two gorgeous kiddies — daughter Francesca Isabella, and son Jake Stone.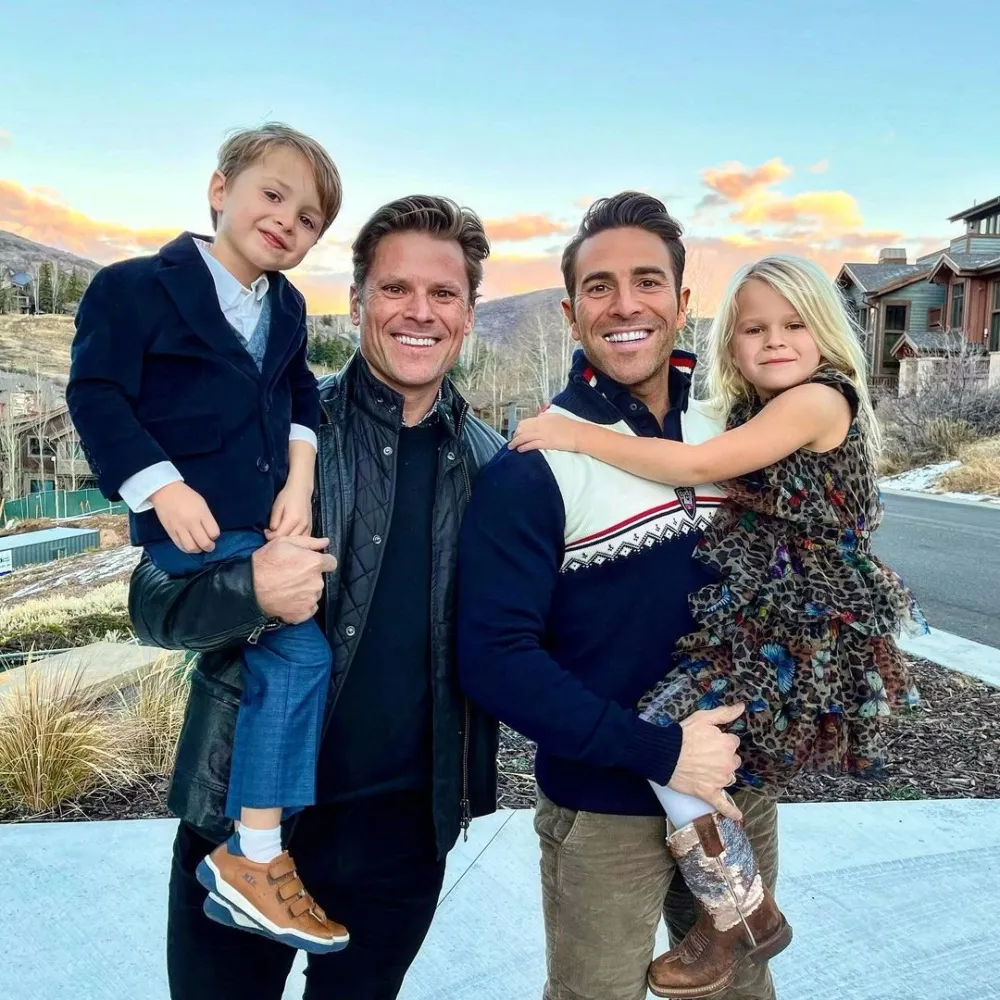 In a photo of newborn Jake with his dads, Joey Gonzalez wrote, "Grateful for so much today: his life and health, […] and as always, for our right to be married and build the family of our dreams."
Bill Horn and Scout Masterson
Fans of Tori Spelling's reality series will be familiar with "Guncles" Bill Horn and Scout Masterson. The pair appeared regularly on the series, acting as uncles for the Spelling-McDermott brood. However, nowadays Bill and Scout are dads to their own kiddies.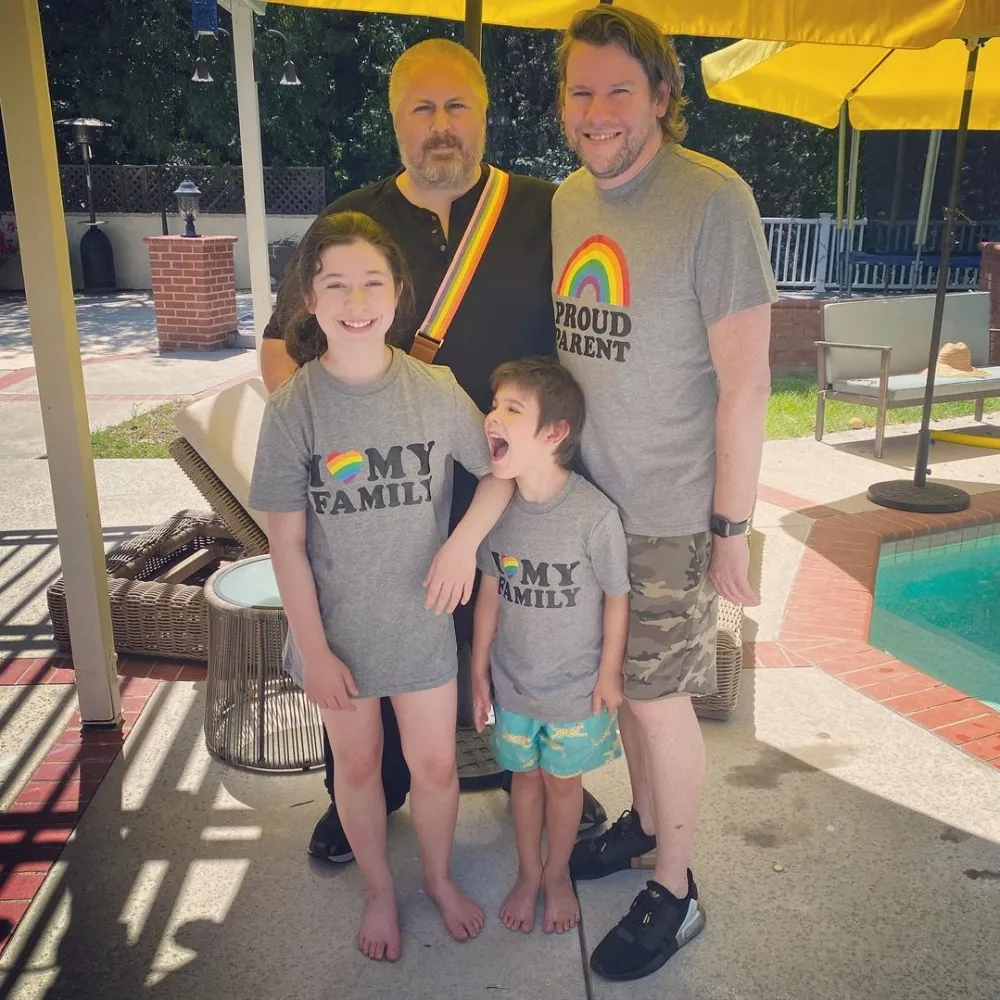 The Horn-Masterson family consists of daughter Simone Lynn, and son Bosley Jo. Referring to their time on TV, the couple captioned their birth announcement with, "#TheGuncles fam is NOW 4! THRILLED to share the arrival of our son."
Alec Mapa and Jamison Hebert
Lots of the gay fathers on this list have written books, plays, or stand-up sets about their experiences. That includes actor Alec Mapa, who made a stand-up infused documentary to talk about his time as a father.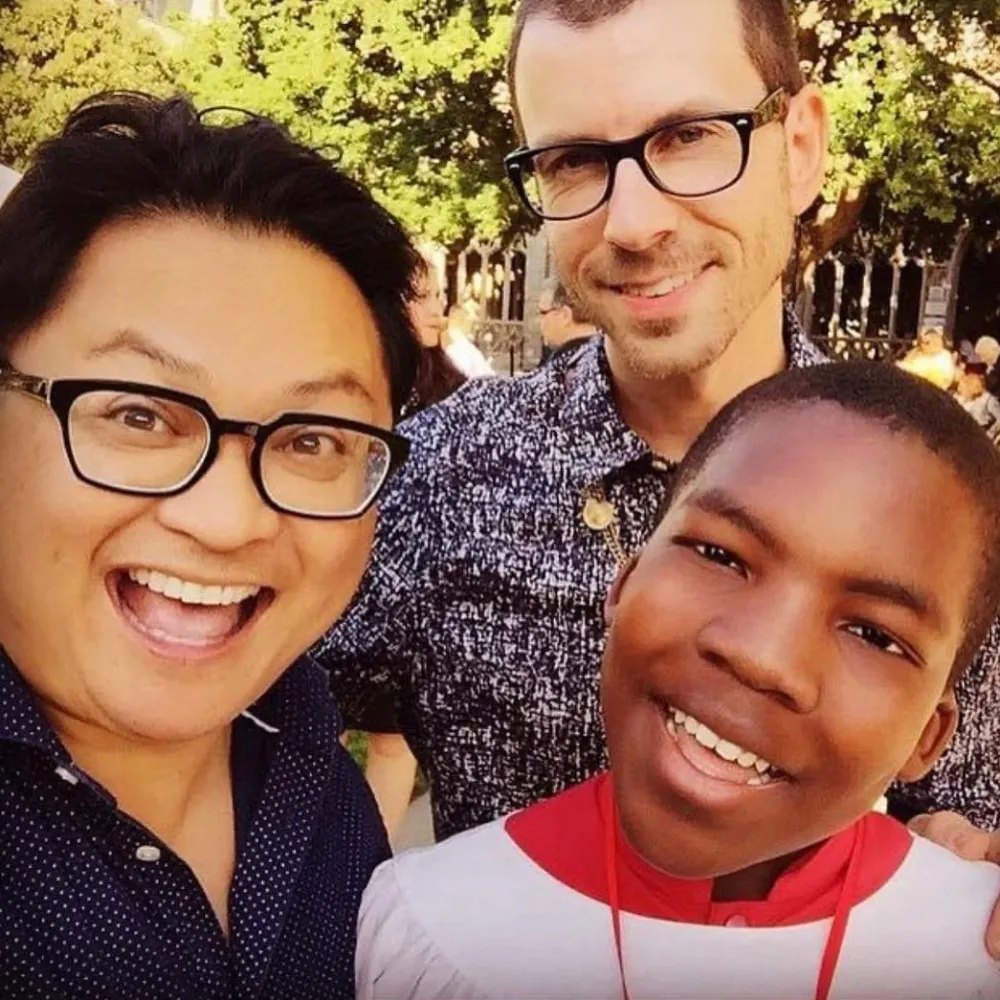 The actor, comic, and writer married Jamison "Jamie" Hebert in 2008. Together, they adopted son Zion when he was five years old. Speaking about their son, Jamie said, "Not only does he stand up for himself, he is a real advocate for others — especially those that have less than him."
Tony and Barrie Drewitt-Barlow
OK, we're pretty sure you won't have heard of these gays, but you should. Tony and Barrie Drewitt-Barlow became famous for being the first gay dads via surrogacy in the UK. In total, they have five children — two sets of identical twins, and a son from a previous relationship.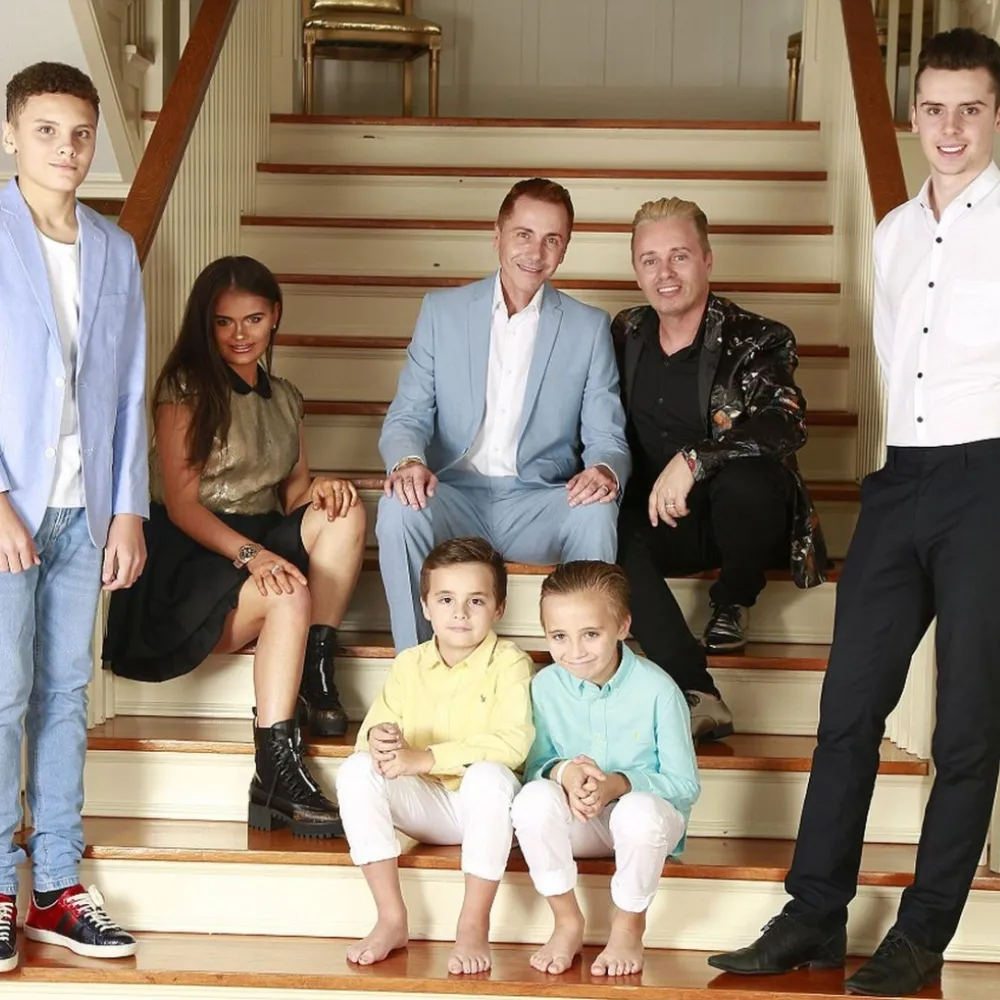 However, since then, this family unit has become rather confused. Now, Barrie is dating Scott, who was dating his daughter. They all live together, even though Tony and Barrie are still legally married.
Nate Berkus and Jeremiah Brent
Last but not least are interior designers Nate Berkus and Jeremiah Brent. These two got married in a Manhattan ceremony in 2013. After that, they started to add to their family. First came daughter Poppy in 2015, and then came son Oskar Michael in 2018.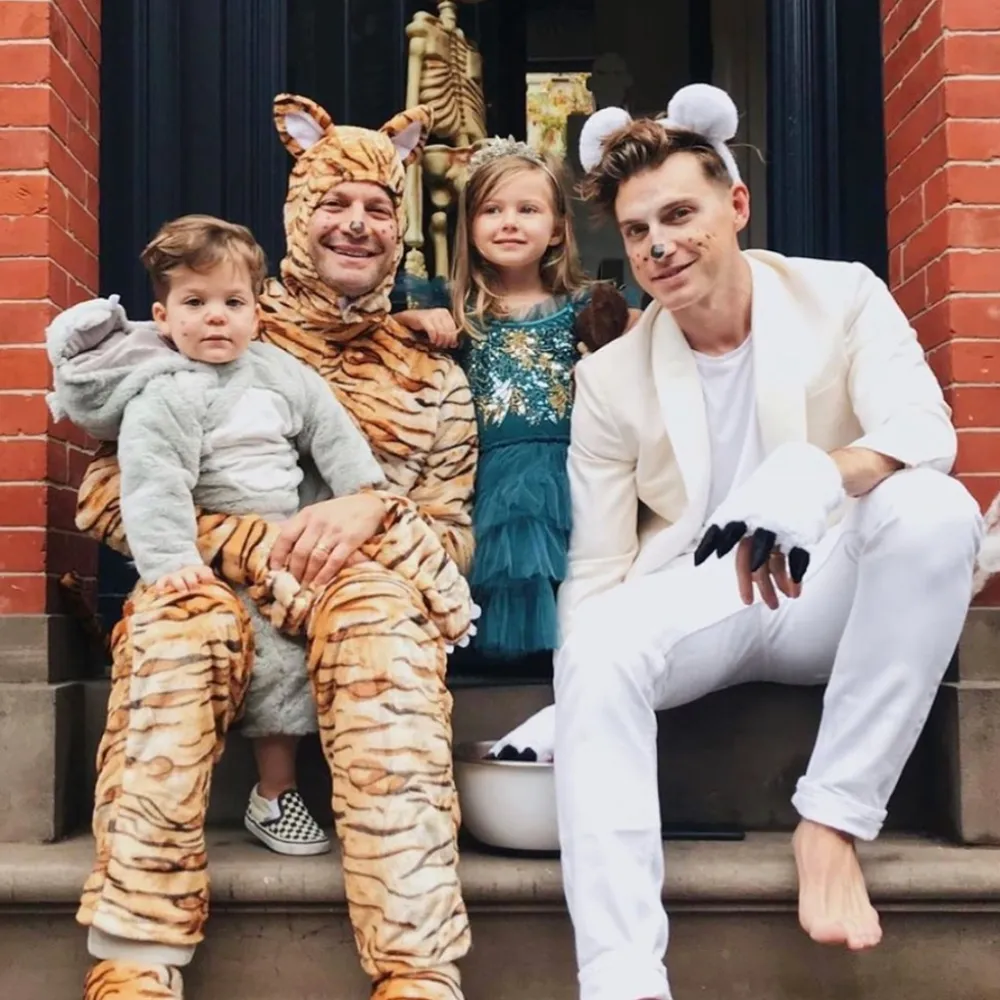 Nate Berkus has admitted that he's the softer parent. He said, "Jeremiah's extremely consistent as a parent. He's the no-snacks-before-dinner parent. I'm like, 'Well I want some M&M's too, why can't we all just have M&M's?'"