It is essential for everyone, including celebrities, to take care of their physical and mental wellbeing. A number of celebrities have utilized their status to bring attention to their personal health struggles and promote awareness and charitable causes. These individuals have been candid about their experiences living with health conditions both in their daily lives and in the entertainment industry.
David Beckham
It is commonly believed that athletes possess optimal physical health. Nevertheless, similar to other occupations, many athletes struggle with long-term health issues. For instance, David Beckham, a famous soccer player, has asthma.

Although David Beckham has not discussed his asthma condition publicly, his agent has revealed that he has been dealing with it since he was a child, and Beckham wishes to motivate aspiring athletes. While he has not expanded on this matter, Beckham still shares his exercise plans to inspire others even after retiring from soccer.
George Clooney
George Clooney, a renowned Hollywood actor, suffered a significant spine injury during the shooting of Syriana, causing long-lasting agony. He labeled the experience as the most excruciating pain he had ever encountered.

In a GQ interview, he recounted his experience working with a pain specialist. His approach involved resetting one's pain threshold. Often, individuals who experience pain tend to reminisce about how it used to feel and describe any relief as a euphoric sensation.
Alyson Stoner
Alyson Stoner has openly shared with her fans about some of the difficulties she has faced including struggles with anxiety, depression, and an eating disorder.

Stoner shared with POPSUGAR about her experience with mental health, saying that a significant transformation occurred when she stopped regarding her body as a task to accomplish or a problem to solve. To tackle both physical and mental health concerns, Stoner established a program called Movement Genius.
Venus Williams
Venus Williams is an expert in the field of tennis. In 2011, she revealed that she was suffering from Sjogren's syndrome, which led to her absence from the 2011 U.S. Open due to a break.

Williams has talked about her battle to get a proper diagnosis, enduring deteriorating symptoms for seven long years before finally being diagnosed. As she shared with Prevention.com, it's unfortunately common for individuals with autoimmune disease to be either wrongly diagnosed or too unwell to carry on with their daily activities. In fact, Williams had to give up playing professional tennis before she was correctly diagnosed.
Claire Foy
Claire Foy, who has also shared her experience of living with anxiety, has mentioned that she has been dealing with this condition since her childhood.

Speaking to The Guardian Weekend, she explained that anxiety can cause apprehension about seemingly random situations, such as crossing the road, without any logical reason behind it. The physical manifestation of anxiety, such as the feeling in the pit of one's stomach, is disconnected from the triggering situation. She went on to describe the experience as her mind racing at an overwhelming pace and fixating on a particular thought.
Tom Hanks
Tom Hanks is a highly popular and admired actor in Hollywood whose presence in a movie attracts large audiences without fail.

The celebrity revealed that he was diagnosed with Type 2 Diabetes in 2013. Prior to this, he had been coping with elevated blood sugar levels for almost twenty years without knowing the cause. His talk about the illness was initially aired on the Late Show With David Letterman.
Lady Gaga
Lady Gaga is famous for her lively stage shows and has also shared her personal story of living with fibromyalgia.

In an interview with Vogue, Gaga expressed her frustration towards those who deny the existence of fibromyalgia. She believes that for her and many others, it is a combination of several mental and emotional conditions that lead to severe nerve pain. She urges people to be more understanding and sympathetic towards those who suffer from chronic pain, as it can be a distressing experience to wake up not knowing how one will feel.
Hugo Weaving
If you're not familiar with Hugo Weaving's name, you'll surely recognize his performances in The Matrix and The Lord of the Rings. Additionally, Weaving has spoken publicly about his experience with epilepsy.

In an interview with The Guardian, Weaving revealed that he was diagnosed with epilepsy at the age of 13 and used to have seizures once a year until his 40s. However, they suddenly stopped. He used to have the last thought of dying every time he had a seizure. Weaving received the epilepsy diagnosis back in 1973.
Seal
Seal, the singer, has discussed his encounter with a form of lupus called discoid lupus erythematosus, abbreviated as DLE.

Seal informed Yahoo that he developed lupus at the age of 21, specifically discoid lupus erythematosus (DLE), which is less severe than systemic lupus that affects the organs. Although Seal's DLE is currently in remission, he has previously talked about feeling self-conscious about the scars it caused on his face. However, he also acknowledged that our physical appearance does not define us and he considers himself fortunate.
Selma Blair
MS is a condition that impacts the brain and central nervous system causing a range of symptoms. Selma Blair revealed in 2018 that she had been diagnosed with MS.

In one of her Instagram posts, she mentioned that she has a disability that makes her occasionally fall, drop things, experience a foggy memory, and have trouble using her left side effectively. Despite these challenges, she is trying her best and finding moments to laugh, even though she may not know exactly what her next precise action will be.
Lena Dunham
Endometriosis is a lasting medical condition where the tissue that lines the uterus develops outside of it. Lena Dunham has made public statements about her personal encounter with this ailment.

According to her statement to Cosmopolitan UK, suffering from endometriosis has significantly influenced how she perceives her body. Despite the fact that pain doesn't make her feel attractive or stunning, it has challenged her to be more aware of her bodily needs and assert herself.
Jack Osbourne
Jack Osbourne made his debut on television as a cast member of the Osbourne family's reality show, where the primary spotlight was on his father, musician Ozzy Osbourne.

In 2012, Jack Osbourne revealed that he had been diagnosed with MS. Speaking to Everyday Health, Osbourne explained that he felt a sense of responsibility to talk about his condition since he was a public figure and believed that it could be beneficial to others. He also noted that many young people are afraid to disclose their diagnosis due to the stigma surrounding the disease.
Jada Pinkett Smith
In 2018, Jada Pinkett Smith was diagnosed with alopecia and she has chosen to share her experience on Red Table Talk, similar to how she discusses other aspects of her personal life.

She stated that when she noticed her hair falling out, it made her extremely frightened to the point where she was physically shaking. However, she later changed her mindset and viewed it as if a greater force is removing certain things from people's lives. Consequently, she thought that if this higher power wants to take her hair, there is nothing she can do about it. This new perspective brought her a sense of calmness.
Carrie Ann Inaba
Similar to Venus Williams, Carrie Ann Inaba has opened up about being diagnosed with Sjorgen's syndrome, which occurred six years after revealing her spinal stenosis diagnosis.

The celebrity has expressed how they manage the ongoing discomfort caused by their medical conditions. They stated that chronic pain can be draining since the body is constantly battling it. This type of pain can negatively impact a person's life and often goes unnoticed by others who can't comprehend its effects.
Cara Delevingne
In recent years, Cara Delevingne has been open about her skin condition called psoriasis. At the 2022 Met Gala, the model gained attention for not concealing her psoriasis.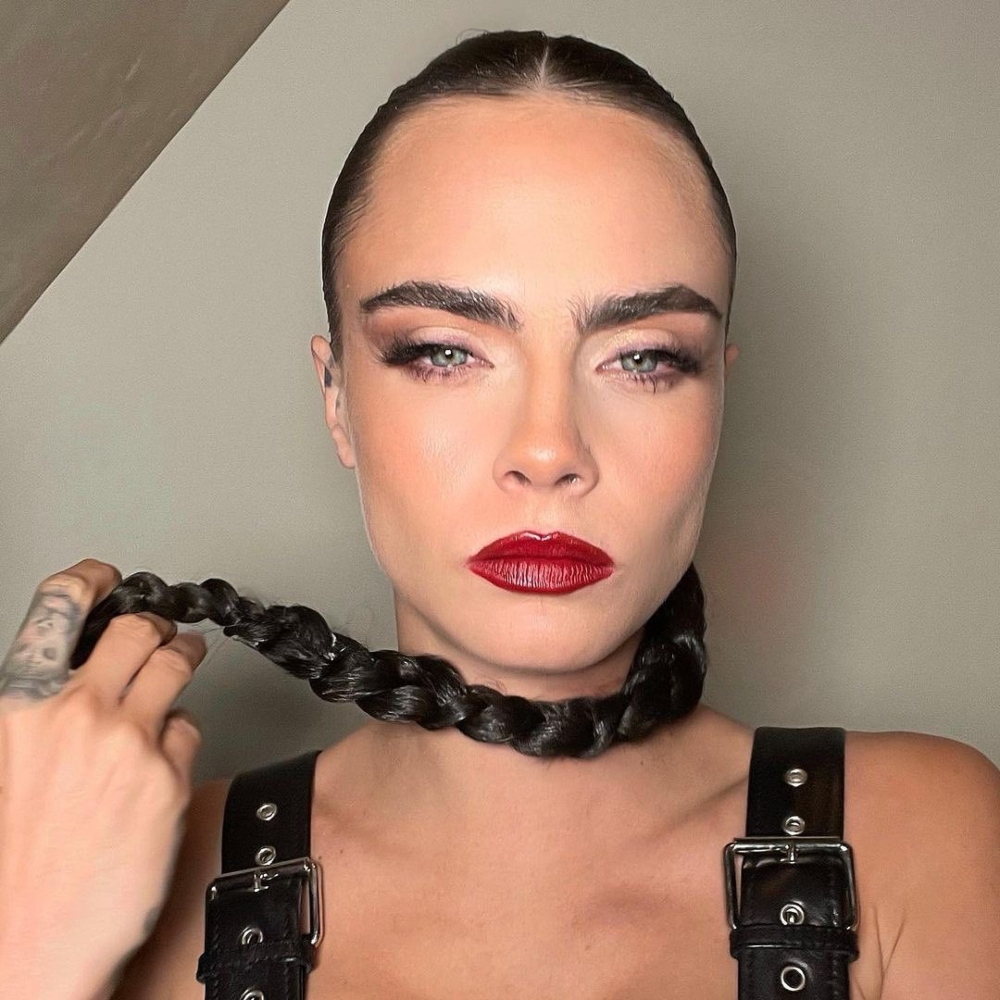 In her interview with Glamour, she stated that discussing her psoriasis was not a new thing for her. However, being so exposed in public was a new experience. Despite this, she realized that exposing her skin to the public eye was not beneficial for her condition. She acknowledged that living with psoriasis is not something that can be deemed beautiful, but she also emphasized the importance of being proud of who you are regardless of any physical ailments.
Kim Kardashian
Psoriasis is not limited to just the model Delving. Kim Kardashian, a well-known reality star and fashion icon, has shared her own experience with the condition.

In the previous episodes of her family's show, Kardashian appeared to be disturbed by her condition. However, she has now revealed that she has accepted it. On her website, she wrote that although she still hopes for a cure, she has learned to embrace her condition as a part of her identity.
Anthony Anderson
Anthony Anderson, who has appeared on popular series like Black-ish, has also received a diagnosis of Type 2 Diabetes.

According to Anderson's statement to Everyday Health, he admitted that he did not initially take the matter seriously and even though he listened, he failed to incorporate it into his life until much later. He also mentioned that at some point in life, one would have an epiphany and start to ponder on what needs to be done to bring about changes.
Gisele Bündchen
Gisele Bündchen has talked about how anxiety disorders and panic attacks can lead to significant suffering in an individual's life.

She opened up to People about how her social status made her feel restricted from expressing her emotions. She believed that feeling bad was not an option for her, making her feel helpless. Consequently, her world seemed to shrink, leaving her with a suffocating feeling that she labeled as the worst experience she ever had.
Nick Cannon
Nick Cannon, a well-known personality, has been transparent about his encounter with Lupus since his diagnosis in 2012. Despite not appearing ill, he has mentioned to WebMD that there are situations where he cannot even move after waking up, highlighting the difficulties of the disease.

He further stated that he is just as lively, stylish, and thrilling as he has been before, or perhaps even more so now that he is afflicted with the condition. He views it as a boon rather than a burden and firmly believes that he controls his life despite having lupus.
Dan Reynolds
Dan Reynolds is famous for being the lead vocalist and primary face of Imagine Dragons. In 2015, he disclosed that he had ankylosing spondylitis as a medical condition.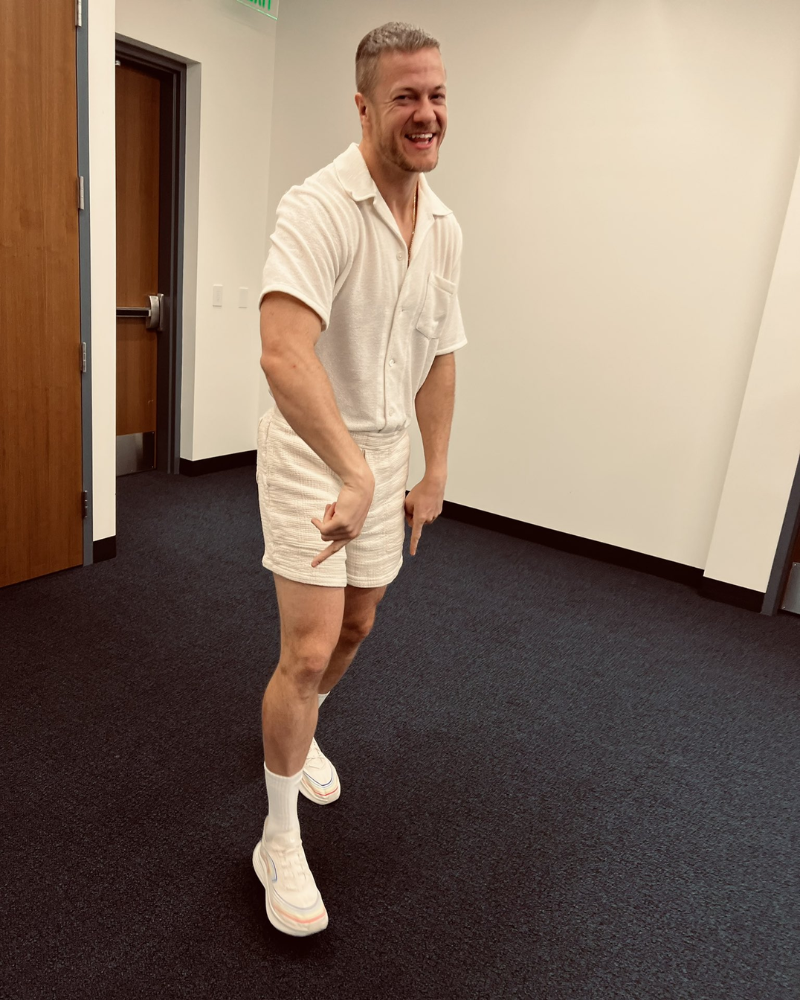 Converting! Wait…
Kristen Bell
Kristen Bell discussed her struggles with anxiety and depression in a video as part of the #MyYoungerSelf initiative by the Child Mind Institute.

She gave an advice that urged people to not fall for the facade of perfection that humans tend to put on. They try to attain a specific aesthetic, presenting a flawless exterior, hiding their issues. However, everyone, despite their appearances, has problems and goes through rough patches. Therefore, one should not hold themselves to a standard where they only feel beautiful on days when they look good, but rather they should accept themselves even during low moments, like when they are not dolled up or feeling down.
Lil Wayne
Converting! Wait…


Back in 2013, Lil Wayne's fans expressed their worry as the rapper had three seizures that occurred quickly one after another. However, Lil Wayne was prompt to reassure his fans by acknowledging that he had been through many seizures before, not only the three that happened then, and that it was just unusual for the public to be aware of them.
Yolanda Hadid
Yolanda Hadid is a cast member of the reality TV series "Real Housewives of Beverly Hills" and also happens to be the mother of famous models Bella Hadid and Gigi Hadid.

Yolanda has been quite candid about her struggle with Lyme disease. In an interview with People, she described the condition as having challenging days where she sleeps for extended periods of 12 hours, wakes up at 11 am, and finds it difficult to leave the bed due to severe joint pain, brain fog, and anxiety. Despite several symptoms being invisible to the eye, they can cause great distress to one's emotional and physical state.
Bella Hadid
Bella Hadid also suffers from Lyme disease, much like her mother. According to the model, the disease affects all of her joints and even extends up to her brain.

In an interview with People magazine, Bella Hadid shared her battle with Lyme disease, stating that appearances can be deceiving and it's difficult when people judge you based on your looks rather than your internal struggles.
Montel Williams
Even though Montel Williams is a famous television personality, his talk show had faced difficulties, partly due to his health issues.

Williams revealed to Oprah that he would make an effort to endure physical discomfort during live broadcasts and utilize commercial breaks to rest. He stated that he would try to ignore the pain and return to the interview with renewed focus. This was a regular occurrence for him. However, during the 90s, Williams was diagnosed with multiple sclerosis.
Gina Rodriguez
At the age of 26, Gina Rodriguez received a diagnosis of Hashimoto's disease, which has a significant impact on the thyroid gland.

In her conversation with SELF Magazine, Rodriguez discussed her diagnosis and expressed her deep understanding of feeling hopeless and unsure of where to start. However, she also emphasized the power of making small daily choices that can have a positive impact on one's well-being, stating that it doesn't have to be an insurmountable challenge.
Evanna Lynch
Those familiar with Harry Potter may most easily identify Evanna Lynch from her portrayal of Luna Lovegood, but she has also been candid about her struggles with an eating disorder.

During an interview with Entertainment Tonight, the actress explained that individuals often face a decision between their self-doubt, which leads them to believe that they cannot do anything right, and the positive side of themselves that encourages them to pursue their goals. This daily struggle is an important part of the process. Furthermore, she emphasized the importance of choosing love and having a positive attitude towards oneself.
Bono
Bono, the lead singer of U2, is recognized for frequently wearing sunglasses during his public appearances, and it isn't solely due to his fashion choices.

Bono disclosed that he wears sunglasses because of his fight with glaucoma, a condition he has been facing for thirty years. During his appearance on The Graham Norton Show, he explained to the audience that the sunglasses aid in shielding his eyes from light sensitivity, a symptom often associated with glaucoma.
Allan Houston
Allan Houston was an NBA star who has since become the general manager of the Westchester Nicks after retiring due to chronic arthritis. The athlete has since put a lot of effort into helping raise awareness.

He even participated in the Endo Pharmaceuticals 2011 "Apply Yourself!" campaign. About accepting his retirement, he's said, "I did everything that I possibly could to get back and finish my career the way I would have liked to. But, the injury wouldn't allow me to do that. This is the right time for me to move on."
Toni Braxton
R&B musician Toni Braxton revealed in 2008 that she'd been diagnosed with lupus. She's continued to update fans on her health over the years.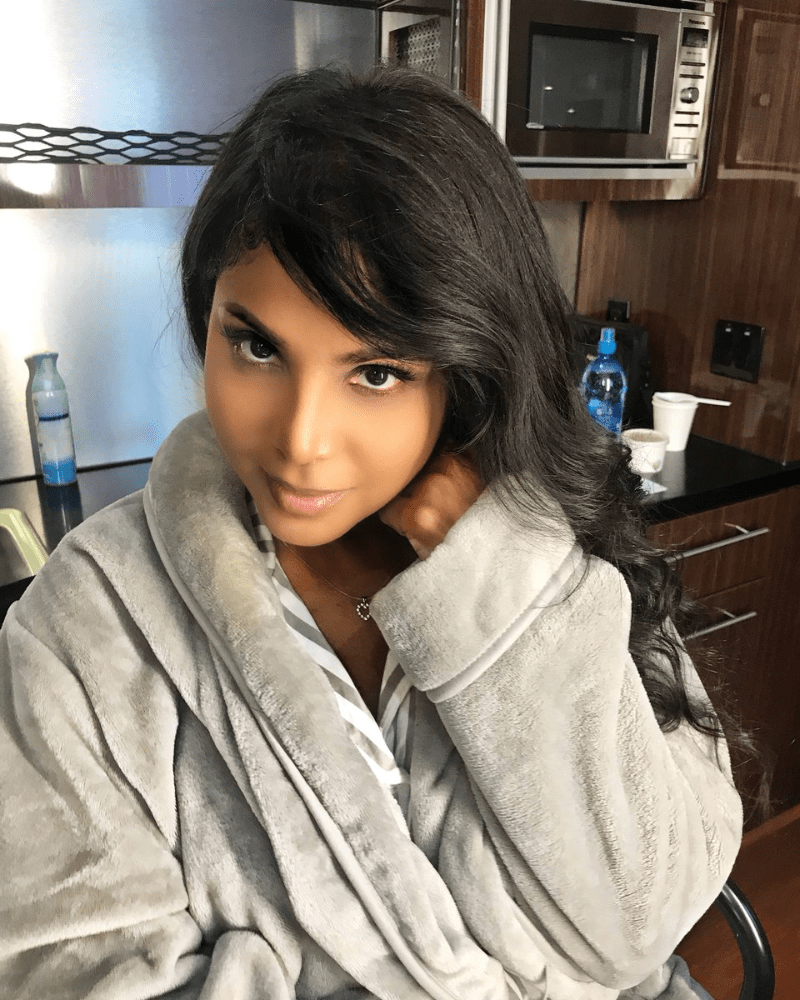 She told Prevention magazine, "I was petrified, depressed, and scared, but I realized I had to change my life. I may have lupus, but I decided I was not going to be a victim. Now, I listen to my body." The star has also spoken about the effect lupus has had on her career, making performing more difficult at times.
Bret Michaels
Bret Michaels is known to many as the frontman for Poison. Michaels shared later in his career that he'd been diagnosed with Type 1 Diabetes at six years old.

The decision to share this came after the singer collapsed on stage in 1987, leading to a slew of rumors about his health. Michaels has done a lot of charity work regarding diabetes and told Yahoo! News, "I've been beat up, but I've never felt defeated."
Alyssa Milano
Alyssa Milano has talked about her postpartum depression and generalized anxiety disorder before, even writing an essay for TIME.

She said, "Here's the thing about mental illness: you don't always look sick, and the answers are not always clear or black-and-white but we should not confront these challenges by placing more hurdles in front of Americans who desperately need the care. I was lucky enough to have the means and the insurance to get the help and support I needed. What happens to those mothers who don't have the kind of support I received?"
Sam Faiers
Sam Faiers is known for her work on Mummy Diaries and made an appearance on Celebrity Big Brother. During the filming of the latter, she became ill.

Shortly after, she shared news of her Crohn's disease diagnosis and told BT, "Effectively, my body went into shut down and I only just managed to make it to the end [of Big Brother]. I'd be crying with the pain, violently ill after eating anything, with boils on my face, no energy, and such terrible joint pain in my ankles I could barely walk."
Mariah Carey
Mariah Carey first received her diagnosis of bipolar II disorder in 2001. Yet, she wouldn't discuss it publicly until 2018.

The singer told People, "Until recently I lived in denial and isolation in constant fear someone would expose me. It was too heavy a burden to carry and I simply couldn't do that anymore. I sought and received treatment, I put positive people around me and I got back to doing what I love — writing songs and making music."
Alec Baldwin
From his work on SNL to blockbuster movies, it's safe to say Alec Baldwin is one of the most well-known members of his famous family.

Diagnosed with chronic Lyme disease, Baldwin has spoken about how difficult the disease is, saying, "The first time was the worst of all and I really thought this is it, I'm not going to live." He continued to say that he now checks his children for tick bites carefully to avoid them contracting the same condition.
Will.I.Am
Will.I.Am. is a talented musician who has made a name for himself both on his own and as part of the Black Eyed Peas. The musician has ADHD.

Will.I.Am. even went on to say that his work in music helped him to manage his ADHD symptoms better. He told Mirror in 2013, "One thing I learned about ADHD is that it's hard to keep your attention and you can't sit still, and you're always moving and thinking about a whole bunch of things but those traits work well for me in studios."
Tia Mowry
Like many people with a uterus, Tia Mowry is familiar with the struggle of endometriosis. She even wrote an op-ed about it for Women's Health.

She shared, "I thought I was alone because no one I knew personally had dealt with this and then I realized: I'd never really seen someone African-American in the public eye talking about endometriosis or their struggles with infertility. And when you don't know or see anyone else who looks like you talking about what you're going through, you feel alone and suffer in silence."
Kristin Chenoweth
Kristin Chenoweth made her start on Broadway before becoming a household name in Hollywood. At 24, she said she started to deal with migraines and vertigo.

It would take six more years before she was diagnosed with Ménière's disease — an inner ear disorder. She told Women's Health, "I don't want to appear weak but the older I get, the more I go, 'I have this, and today might not be the best day,' and that's very freeing."
Sarah Hyland
Sarah Hyland has shared some of her story living with kidney dysplasia. The condition has led the actress to undergo multiple kidney transplants.

The star once shared with Seventeen, "I was born with so many health issues that doctors told my mother I would never have a normal life." Hyland continued to describe her mother's support before saying, "If I can't have an ordinary life, I might as well have an extraordinary one. If you set your mind to something, you'll achieve it."
Selena Gomez
As a former Disney star, Selena Gomez has spent a lot of her life in the public eye. In 2015, Gomez revealed her lupus diagnosis.

Gomez once spoke with the Lupus Research Alliance to say, "From the condition itself to the medications used to treat the disease, lupus can cause loneliness due to fear of infection, not being able to predict how you'll feel each day, and frustration from chronic pain and fatigue. It is important for people with lupus to look for help when needed and know you are not alone.
Nick Jonas
The Jonas Brothers reached impressive popularity when they were young. The band was even on tour in 2005 when Nick Jonas was hospitalized and diagnosed with Type 1 Diabetes.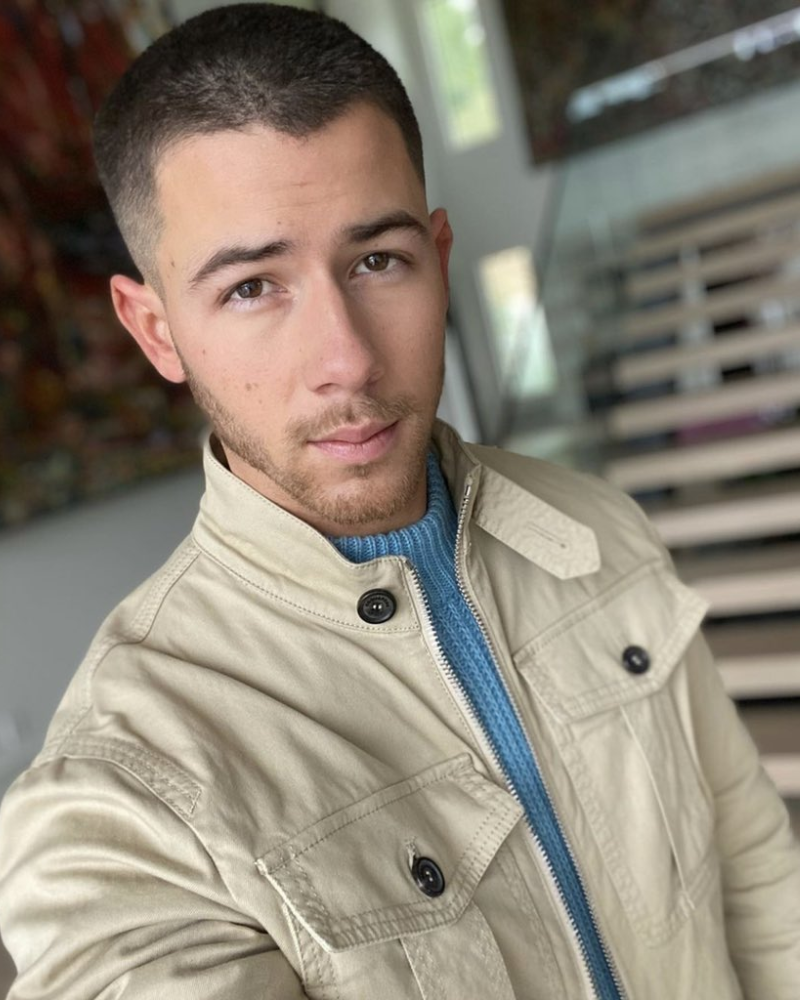 He told Healthline, "That was alarming and the start to my life with this disease. It's pretty wild to think back that had it gone untreated just a few more days, it could have been really, really bad, but I got the care I needed when I needed it." Jonas has been public about the condition and even started the charity Change for the Children.
Gabrielle Union
Like many women, Gabrielle Union has struggled with fertility, something she's been rather open about. At a conference, she said, "The reality is, I have adenomyosis."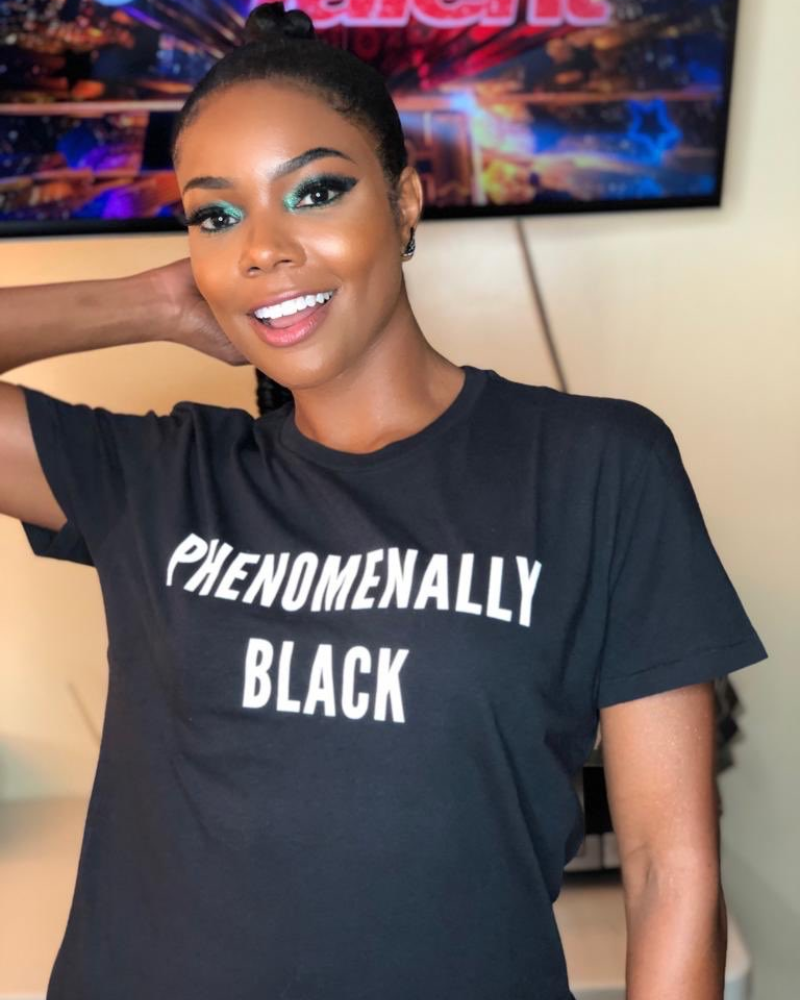 Continuing, Union shared, "There is nothing you can do about adenomyosis." The actress has spoken on multiple occasions about living with adenomyosis, especially the fertility effects it has. She urges others, "Just know if you are out there having fertility issues, you are not alone […] Fertility is not an older women's issue. It's an issue, period."
Daisy Ridley
Daisy Ridley is another actress who has spoken about her life with endometriosis as well as polycystic ovary syndrome or PCOS.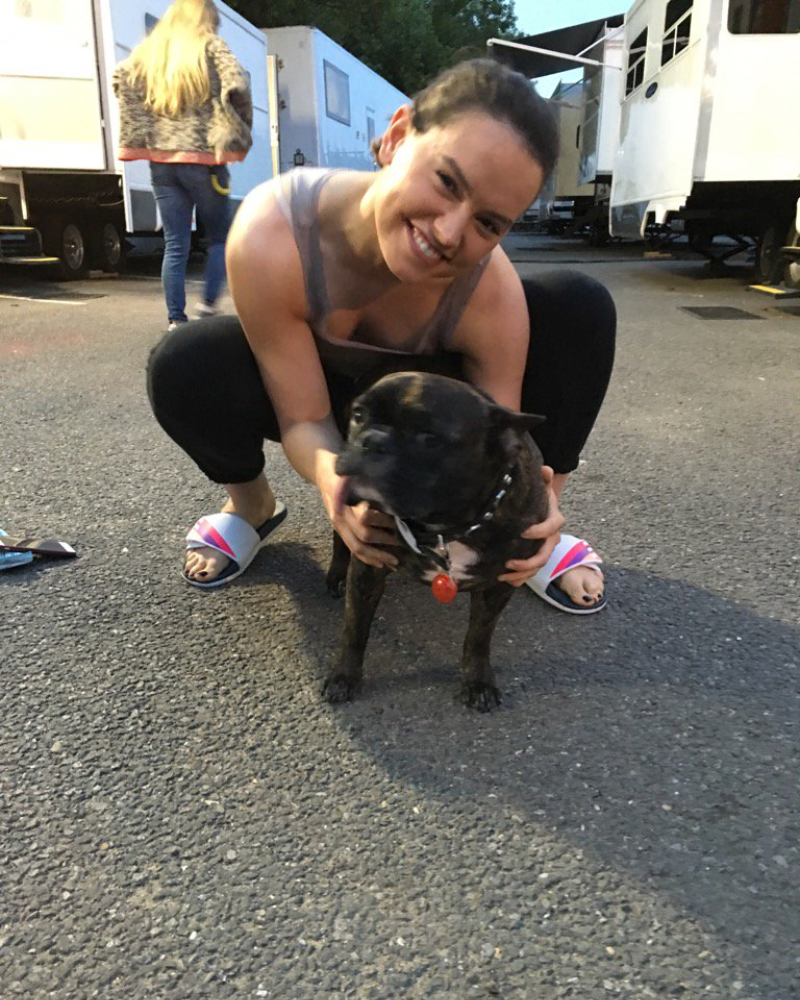 She shared her own diagnostic journey on Instagram, ending by saying, "My point is, to any of you who are suffering with anything, go to a doctor; pay for a specialist; get your hormones tested; get your allergy testing; keep on top of how your body is feeling and don't worry about sounding like a hypochondriac. From your head to the tips of your toes, we only have one body."
Halsey
Halsey is another star who has opened up about their endometriosis. They shared that their diagnosis was a moment that came with some mixed emotions.

The singer once shared on Twitter about her diagnosis saying, "Finding out that I had [endometriosis] was the most bittersweet moment because it meant I wasn't crazy! I wasn't a 'baby!' I had every right to be feeling like the world was caving in. But, it was terrifying to find out." She also urged fans, "Please know you're not alone."
Bella Thorne and Kristen Stewart
Bella Thorne was put on the spot during her interview with Harper's Bazaar where she had to answer some pretty candid questions. She took the opportunity to open up about her bisexuality and she admitted that she would be open to dating a woman. Of course, they had to ask which female celebrity had caught her attention the most, to which she answered – Kristen Stewart. "She's so hot, she seems like the raddest chick, I'd be so down," Thorne admitted.
Dwayne Johnson and Rachel McAdams
We can't possibly count how many women have a crush on Dwayne Johnson but we know that he has one on Rachel McAdams. As PEOPLE's 2016 Sexiest Man Alive, Johnson has surely captured the attention of many women, especially his girlfriend Lauren whom he has been dating since 2007. Despite his long and happy relationship, Dwayne admitted that he has an innocent crush, to which he added, "Lauren is going to kill me! It's not going to get me in trouble with Lauren because that's where I'm going to stop."
Sandra Bullock and Keanu Reeves
Here we have another mutual crush, as Sandra Bullock and Keanu Reeves are also crushing on each other. Sandra was the first one to admit that she has a crush on her co-star from Speed during one of her appearances on the Ellen Show back in 2018. Even though she fell quite hard for her co-star at the time, she had no idea that Reeves felt the same way. However, he came out with his crush in 2019 when he also said to Ellen, "She obviously didn't know I had a crush on her either."
Britney Spears and Brad Pitt
Britney Spears admitted to E! News that her first-ever celebrity crush is no other than Brad Pitt! She still thinks Pitt is one of the hottest men in the entertainment industry and we won't argue with her there! Britney's crush on Pitt has lasted for years and it seems like she's still not over it. Back in 2016, she told Australia's Today that she knew Brad was newly-single at the time. Too bad she didn't make any moves when it counted!
Jennifer Lawrence and Larry David
We'll start off right away with a match that no one saw coming! Jennifer Lawrence might have a lengthy list of celebrity crushes but it is certain that Larry David holds a very high spot on her list. Besides letting the world know that she absolutely adores Larry David, Jennifer even admitted giving him her number. Even though this move didn't turn out how she might've planned, she later added, "I love that he didn't call me. It makes him so much hotter."
Josh Hutcherson and Emma Watson
Jennifer Lawrence's Hunger Games co-star Josh Hutcherson has shown interest in the lead actress of the Harry Potter franchise, the beautiful Emma Watson. Hutcherson went public with his intentions to meet Watson a while ago. Unfortunately, his wish hasn't come true yet. In fact, Josh even tried to involve his manager to pull some strings and contact Watson's team. Sadly, he has not yet had a chance to meet her in person. The fans of Hunger Games and Harry Potter movies are certainly cheering for these two!
Diane Keaton and Channing Tatum
Diane Keaton and Channing Tatum would surely make an outstanding couple if Keaton's wish ever came true! This multi-talented American actress admitted that she had a crush on Tatum five years ago while the Magic Mike star was still married to Jenna Dewan. Today, Tatum's divorced and Keaton's still head over heels for the heartthrob, or at least that's what her tweets reveal. "OK girls and guys, we're one week away from HEAVEN," Diane tweeted a week before Magic Mike XXL was released.
Ariana Grande and Jim Carey
Ariana Grande has had a long list of celebrity romances, but one man has had a place in her heart for a very long time. And that man is Jim Carey, the famous comedian and Hollywood icon. "My childhood crush, my lifelong crush, it kind of all goes together, it's Jim Carey," said Grande during her appearance on Live with Kelly and Michael. She went on to describe what it felt like to meet her crush in person. Besides admitting that she cried her eyes out, Grande added how Carey was absolutely perfect.
Drake and Nicki Minaj
Public declarations of love are not in any way new to Drake who is known for showing a little too much affection to women in the entertainment industry. We all know about Drake's fondness of Rihanna, among other influential singers in Hollywood. However, the star has also admitted that he has a hard crush on Nicki Minaj. Even though they get to spend a lot of time together, the two have always kept their relationship on a platonic level (at least as far as we can tell).
Helen Mirren and Vin Diesel
Helen Mirren admitted her love toward Vin Diesel back in 2015 after seeing one of his award speeches. She described how she "sort of fell a little bit in love with him right there and then." Even Diesel, the Fast and Furious star, admitted that the time he got to work with Mirren was one of the best periods of his journey. The two seemed to have a special bond that they will carry for the rest of their lives.
Selena Gomez and Chris Evans
We all know that Selena Gomez has had a rocky history with the one and only Justin Bieber. However, now that Bieber is married and completely out of the picture, Gomez can look in the direction of her old crush, Chris Evans. She admitted having a crush on Evans back in 2015 during her appearance on Watch What Happens Live with Andy Cohen. Now that the Captain America star is single as well, who knows what could happen! After all, the heart wants what it wants, as Selena sings in one of her songs!
KJ Apa and Jennifer Aniston
Millions of girls are going crazy over KJ Apa, the star of Riverdale. However, the actor has a thing for none other than Jennifer Aniston. He spilled the secret to Cosmopolitan back in 2017 that Jennifer was his ultimate celebrity crush, and will always remain so. Despite having a crush on one of the main actresses, Apa admitted that he hadn't even seen a single episode of Friends. Still, we believe he'll find some time to binge-watch his crush's most successful show!
Jennifer Lawrence and Timothee Chalamet
Even though he seems a bit young for her, Jennifer Lawrence admitted that she has a crush on Timothee Chalamet, the Call Me By Your Name star. However, it seems like age is not that big of an issue as she told to Entertainment Tonight she is waiting for him to get a little bit older. "I'm going to swing right in there as soon as he's, like, 30. He's old enough to say that, right? He's over 18?" added Lawrence, not taking any shame for the large age difference between them.
Mandy Moore and Shane West
We can't even begin to imagine how many girls have crushes on Shane West after his performance in A Walk to Remember. Even the co-star of the movie, Mandy Moore, admitted that West had swept her off her feet during their collaboration. "He was a character to me and there was definitely a part of me that absolutely fell in love with him," said Moore later on. After all, she was the one to who West had been showing all the affection on the set so we don't blame her!
Lindsay Lohan and Harry Styles
Everyone knows that Styles has a crazy crush on Lindsay Lohan and we don't blame him! Believe it or not, he even showed up at her hotel room door at 2 am once, but sadly, the Mean Girls actress turned him down. How mean, right! "I didn't know it was him. He was in a suit, I only said 'Well, you're very good-looking, can I help you?' and that was it," explained Lohan in an interview. Too bad Larry never became a thing!
Nicole Kidman and Jimmy Fallon
Nicole Kidman is very open about her crush on Jimmy Fallon and she even went on a date with him – well, sort of! Back in 2015, Nicole admitted that one of her friends had set her up with Fallon. However, Jimmy had no idea they were actually on a date! "And you wouldn't talk, you wouldn't say anything and then you put a video game on or something. After about an hour and a half, I thought 'He has no interest, this is so embarrassing… maybe he's gay,'" explained Nicole.
Adam Rippon and Shawn Mendes
The winner of the Olympic bronze medal in figure skating, Adam Rippon, has his eyes set on the singer and pop sensation Shawn Mendes. Rippon revealed his secret during the Ellen Show when he said, "I used to have a really big crush on Harry Styles, but here's the thing: I was sleeping on Shawn Mendes." The two even met during Vanity Fair's Oscar afterparty where Mendes confirmed that they had an unusual connection. However, they only talked for a brief minute and it seems like Rippon's crush will remain a fantasy.
Noah Schnapp and Zendaya
Noah Schnapp skyrocketed his acting career with the outstanding role on the popular Netflix show Stranger Things where he appears as Will Byers. Besides acting, the Stranger Things star also has his interests elsewhere. Noah confirmed that he is "madly in love" with the former Disney star and singer Zendaya. He even mentioned her during his acceptance of an MTV Movie and TV award when he said, " Zendaya's here, she's so pretty, I love her." Unfortunately for him, the two never met in person.
Christian Bale and Drew Barrymore
Christian Bale did not only confirm that he had a crush on Drew Barrymore but he even admitted that the two went on a date together. That's right, Bale was one of the rare heroes who actually did something about their celebrity crush! Sadly, the date didn't go so well. "We went to see some bloody awful horror film and that was the end of it. She never called again," explained Bale. Perhaps things would've gone better if the movie wasn't so awful!
Martha Stewart and Ryan Gosling
This might be another match that no one could see coming but, with Ryan Gosling in the picture, nothing really comes as a surprise. Who knows how many women and celebrity icons are crushing on this movie star. One of them is Martha Stewart, who has admitted her love for Gosling on multiple occasions. "I was into Ryan Gosling for quite a while. I watched every one of his movies," Martha told Entertainment Weekly back in 2013. It might have been a while ago but we're sure this crush still lives on!
Terrel Owens and Jennifer Lopez
Terrel Owens is another one of those big players who tried to get together with their celebrity crush. He fall hard for none other than Jennifer Lopez and he's been trying to get in touch with her ever since. "I've been trying to find her. If somebody can reach out to her and tell her I'm looking for her," said Owens in one of his 2015 interviews. However, Lopez was happy with Casper Smart at the time and she's currently even happier with Alex Rodriguez.
Lucy Hale and Steve Carell
Lucy Hale, known for her role as Aria on Pretty Little Liars, admitted to Lucky magazine that she thinks Steve Carell is "so sexy." While this was nothing but a comment back in 2013, Hale went on to confirm her crush later that year. "Steve Carell is my dream man. That's all," she tweeted at the end of the year. Sadly, we haven't seen any news or progress between these two. Looks like Hale has left her 2013 crush in the past.
Cole Sprouse and Jennifer Aniston
KJ Apa is not the only one who has admitted to having a crush on Jennifer Aniston. Looks like there's a slight competition here with Cole Sprouse in the mix as well. Sprouse co-starred Aniston on Friends, which is where he accidentally caught some feelings for her. "I remember feeling so, so intimidated by my crush on her that I completely blanked and forgot every single one of my lines, and she just stared at me," said Sprouse on The Late Show with Stephen Colbert.
Dax Shepard and Brad Pitt
Dax Shepard and Brad Pitt share a mutual celebrity crush and they even got to share a motorcycle once! "I felt like Julia Roberts in Pretty Woman. He's everything you'd hope. He attacked that track like his character from Troy. He's a warrior on two wheels," said Shepard on the Ellen Show. However, he did regret that both of them were wearing leather jackets so he couldn't see Pitt's abs. "Next date, hopefully, it'll be at some kind of beach community where we can splash around a little bit," Shepard joked.
Sam Smith and Shia Labeouf
In the light of some of the more recent events, the famous singer Sam Smith admitted that he has a crush on Shia Labeouf and he even called him "so fit." The secret was revealed during his 2019 interview on Sirius XM. Sam even added, "I don't think he's gay but I'll be happy to be his first." While we don't know if this crush could have any realistic potential, we're sure that Smith's fans have already painted the entire picture in their fandom.
Lana Condor and Noah Centineo
It's easy for two actors to fall for one another when they star in a movie such as To All the Boys I've Loved Before. In this case, Lana Condor had fallen for her co-star Noah Centineo, which almost went both ways! Apparently, the two had a thing going on after a yoga class they attended together. They went to Centineo's apartment afterward and ordered pizza but nothing else happened. Condor later admitted that she told Centineo that the two of them must keep it professional.
Josh Brolin and Ryan Reynolds
Josh Brolin kept no secrets when it comes to his crush on his Deadpool costar Ryan Reynolds. He even admitted that he watched Reynolds' movies several times, especially The Proposal, which is one of his favorite movies. "I told Ryan, I was like 'I don't know why this is and I don't know what this means psychologically, behaviorally, emotionally, but I have kind of a crush on you," explained Brolin. We don't know how this went but Brolin was surely brave enough to admit!
Tiffany Haddish and Trevor Noah
At one point, Tiffany Haddish was on a roll getting turned down by her celebrity crushes. Back in 2018, Buzzfeed asked Haddish to reveal her biggest celebrity crushes but she went a step further to admit that she had already asked them out. Looks like Haddish doesn't like to wait around. Unfortunately, both of her crushes Trevor Noah and Michael B. Jordan turned her down. Given how hilarious she is, chances are Tiffany was just joking around when she asked them out!
Meryl Streep and Will Ferrell
Meryl Streep admitted that she has the biggest crush ever on Will Ferrell, the star of Anchorman. She even admitted that this movie always makes her cry and it is possibly the reason why she had fallen for Ferrell in the first place. "I have the biggest crush on Will Ferrell. I love him in every film he does. I mean, Ryan Gosling could be my child. I'm not going to have a crush on a child. Will Ferrell is a man," said Streep to W magazine in 2015.
Emma Watson and Tom Felton
At this point, everyone knows about Emma Watson's crush on her Harry Potter co-star Tom Felton. She talked about it for the first time back in 2011 when she said, "For the first two movies, I had a huge crush on Tom Felton. He was my first crush." She later added that Felton knew everything about her crush as it was obviously no secret. Even after the filming of the Harry Potter franchise was complete, the two remained very close.
Jack Black and Amy Poehler
Jack Black didn't spare any words when he was describing his crush Amy Poehler, as he called her absolutely incredible. He even admitted how attracted he is to Amy's sense of humor, which is something we can't blame him for! During one of his interviews with W magazine, Black confirmed that he's had a big crush on Poehler ever since he saw her sketch on Conan O'Brien's show. "I am always attracted to a good sense of humor," he said.
Anne Hathaway and Jon Stewart
Anne Hathaway knew exactly how to handle her crush situation! She admitted directly to Jon Stewart that she had a crush on him back in 2008. She added, "By the way, I'd just like everyone to know that all I heard right here is 'buzzz buzzz buzzz.' I'm sitting across from Jon Stewart!" Even though Stewart didn't think much of it, Hathway admitted that even some of her friends had big crushes on him. Looks like Jon Stewart has more close fans than he knows of!
Tana Mongeau and Miley Cyrus
The ex-girlfriend of Bella Thorne, Tana Mongeau has been quite open about her serious crush on Miley Cyrus. Looks like Mongeau has a thing for former Disney stars, as her ex Thorne was also an icon on the channel. There's no doubt that Tana has gone out of her way to get Miley's attention with crazy tweets and Instagram comments. She even said she would break her legs so Miley could use them as eyebrow spoolies. Little much, don't you think!
Jake Gyllenhaal and Jennifer Aniston
Jake Gyllenhaal is just another name on the long list of men who have a crush on Jennifer Aniston. These two co-starred in The Good Girl way back in 2002 and Jake still has a crush on her after all these years have passed. However, Aniston was already married to Justin Theroux by the time Jake went public with his feelings. We can't blame her for turning him down, as he was quite late to the show. Better luck next time, Jake!
Lucy Hale and Ian Harding
Last but not least, we must not forget of the legendary couple from Pretty Little Liars, Lucy Hale and Ian Harding. Just like her character on the show (Aria), Lucy Hale seems to have a thing for older men. She admitted she had a real-life crush on Harding on the Show Me More Show. However, she didn't fail to mention other celebrity crushes on her list, including Robert Downey Jr., Steve Carell, and Mark Wahlberg. Looks like Harding wasn't so special after all!