Embrace the electrifying world of rave culture, where vibrant energy, pulsating music, and captivating fashion collide. Ravers embody their individuality through mesmerizing outfits, transforming each event into a colorful and one-of-a-kind experience. As you gear up for your upcoming rave, we've carefully curated a collection of 20 cool and extraordinary rave outfits that will undoubtedly make you stand out from the crowd. Prepare to make a bold statement and immerse yourself in the electric atmosphere as you embrace the thrilling journey of self-expression and exhilarating fashion. Let the rave be your canvas, and paint it with your unique style and vibrant personality. Get ready to shine like never before!
Neon Extravaganza
Emerge in the spotlight sporting a vibrant neon-themed ensemble. Mix and match a luminous bodysuit with coordinating high-waisted shorts, and enhance your look with radiant accessories. Complete the outfit by donning a pair of substantial sneakers, and you'll be all set to radiate!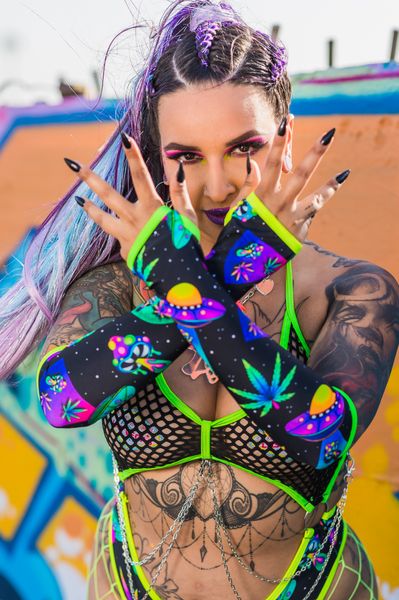 Metallic Madness
Glimmer and glow with a metallic ensemble. Choose a holographic skirt or pants in silver or gold, and team it up with a crop top in a corresponding shade. Achieve the futuristic vibe by adding metallic face stickers and slipping into holographic boots.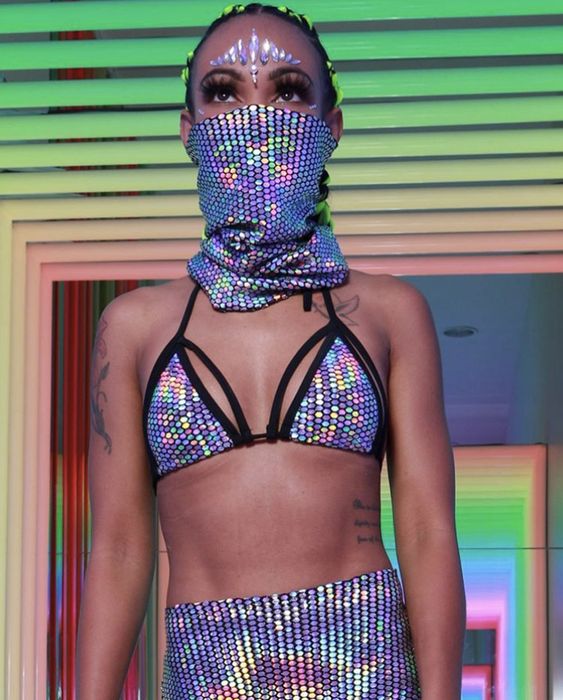 Cosmic Delight
Immerse yourself in the marvels of the cosmos with an outfit inspired by the universe. Opt for leggings or a bodysuit adorned with captivating galaxies, stars, and planets. Enhance the ensemble by accessorizing with a headband that captures the essence of the galaxy, and complete the cosmic transformation with captivating face paint.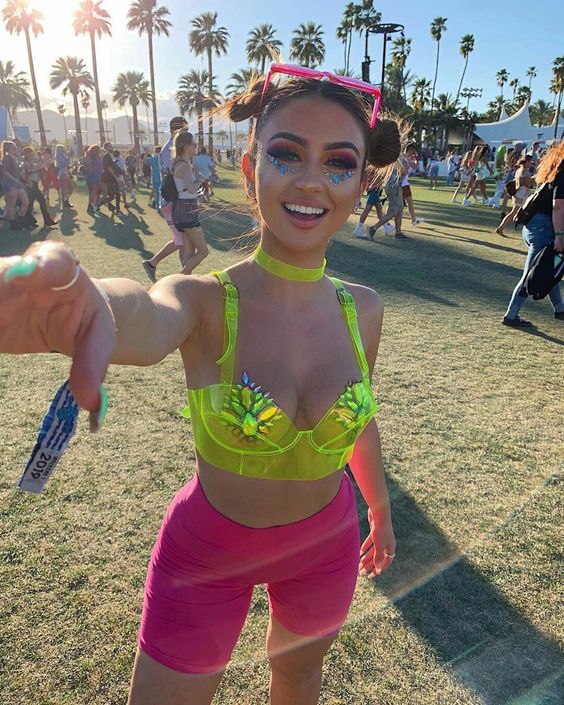 Animalistic Charm
Unleash your untamed nature with an ensemble showcasing animal prints. Flaunt a zebra or leopard print jacket, perfectly complemented by sleek black faux leather pants and bold platform boots. Add a touch of feline flair by accessorizing with cat ear headbands or adorning your face with striking tiger-striped face paint.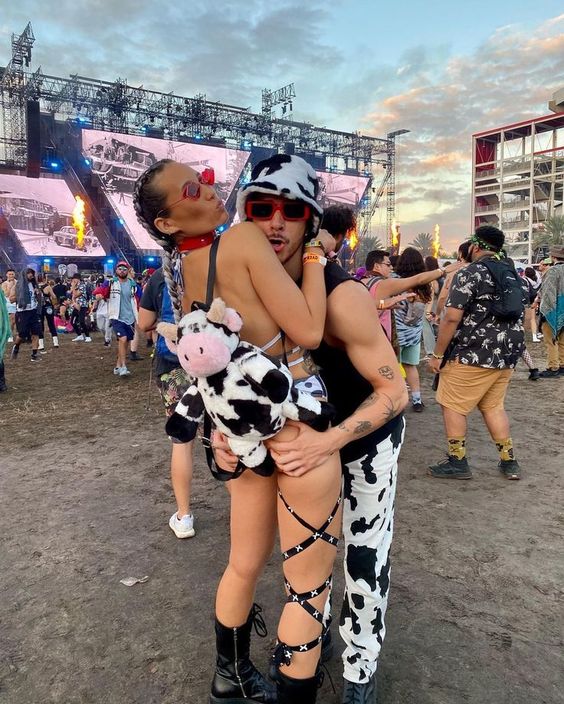 Electric Fairy
Metamorphose into a captivating being with an outfit inspired by fairies. Blend together a billowy, pastel-hued dress with delicate fairy wings, vibrant hair extensions, and shimmering glitter makeup. For an extra touch of enchantment, adorn your head with a floral crown, completing the ethereal look.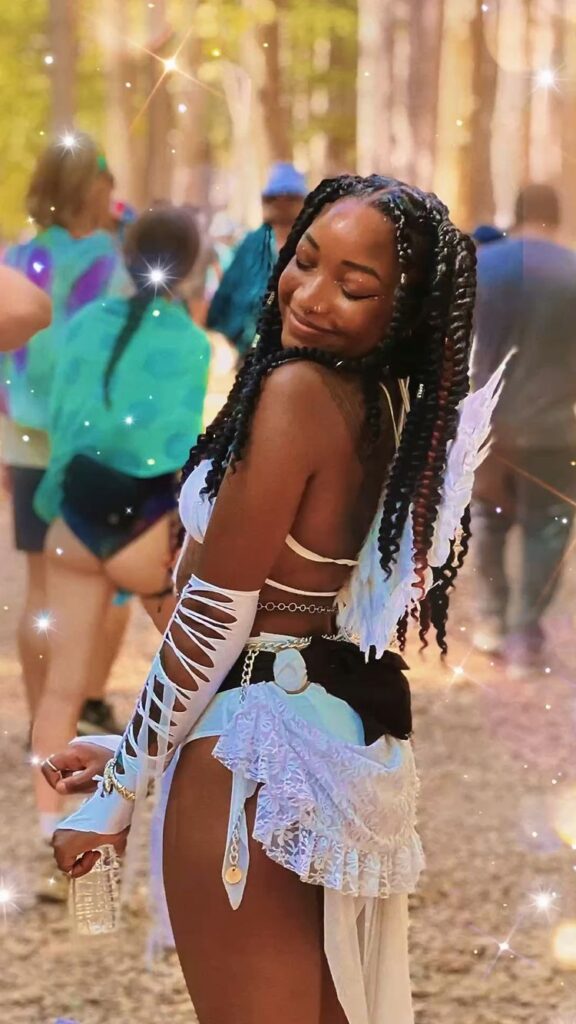 Cyber Punk

Fuse the elements of the future and rebellion through the embrace of cyberpunk fashion. Combine torn fishnet stockings, a sleek leather jacket, and a high-waisted skirt or shorts for a striking ensemble. Accentuate the look with bold goggles, studded chokers, and vibrant, neon-colored hair, adding an edgy touch to your style.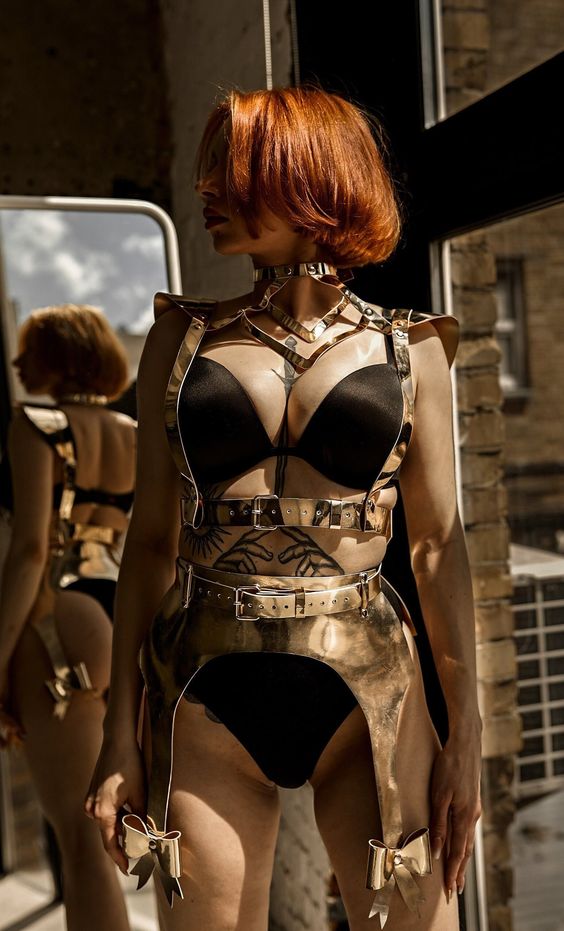 Rainbow Explosion

Immerse yourself in a kaleidoscope of hues with a dazzling rainbow-inspired outfit. Match a playful rainbow tutu or skirt with a clean white top. Enhance the ensemble by accessorizing with rainbow leg warmers, vibrant rainbow socks, and an assortment of multicolored bracelets. Let the colors of the rainbow be your guide to a vibrant fashion statement.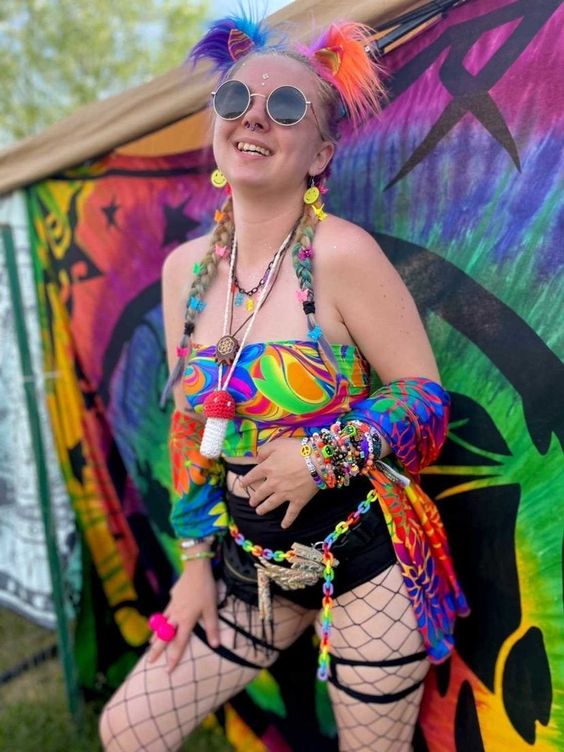 Mermaid Magic
Tap into your inner mermaid and embrace a fantastical ensemble. Opt for a mesmerizing holographic mermaid tail skirt, paired with a charming seashell bikini top. Enhance the ethereal look by adorning your face and body with shimmering glitter. To fully capture the essence of the sea, accessorize with enchanting iridescent seashell accessories, adding a touch of magic to your ensemble.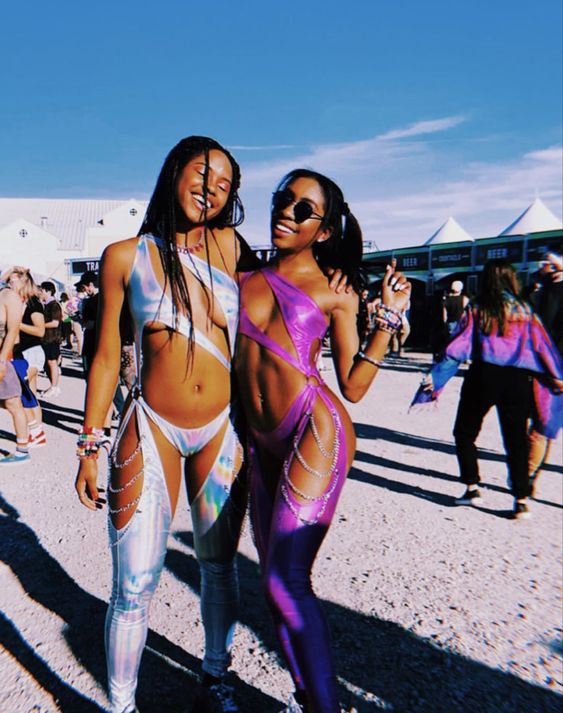 Retro Vibes
Take a trip down memory lane with a vintage-inspired rave outfit. Embrace the retro vibe by donning a vibrant tracksuit in a multitude of colors. Enhance the look with eye-catching neon sunglasses and chunky sneakers. Complete the nostalgic ensemble by adding a trendy fanny pack and incorporating retro-inspired accessories, transporting yourself back in time with style.
Glow in the Dark
Create a captivating entrance with a luminous glow-in-the-dark ensemble. Choose clothing pieces adorned with radiant elements, such as mesmerizing glow-in-the-dark paint splatters or stylish accents of neon glow wire. Complete your look by accessorizing with glow stick accessories, ensuring you shine brightly in any setting.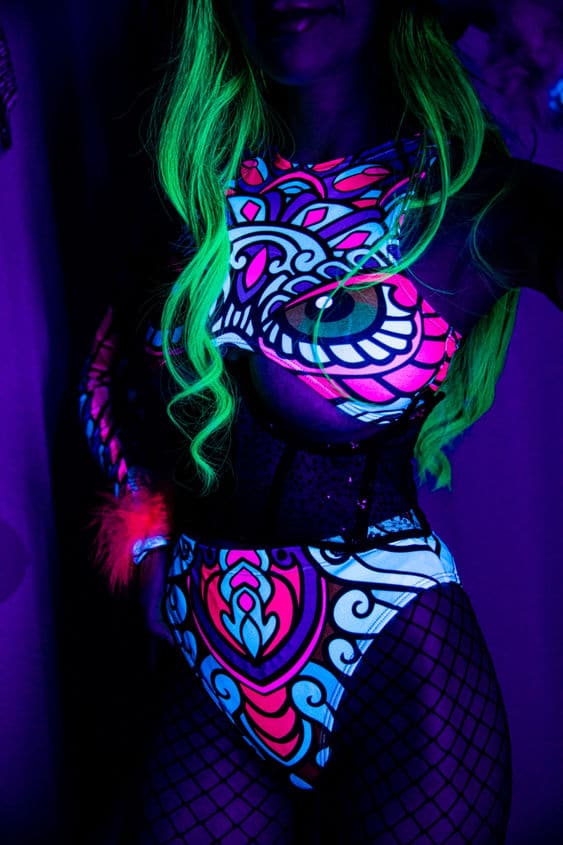 Steampunk Chic
Merge the grace of Victorian fashion with industrial allure in a steampunk-inspired ensemble. Sport a corset or waistcoat alongside a blouse adorned with ruffles, elegantly matched with a high-low skirt or trousers. Accessorize with goggles, pocket watches, and gears, accentuating the unique aesthetic of the steampunk genre.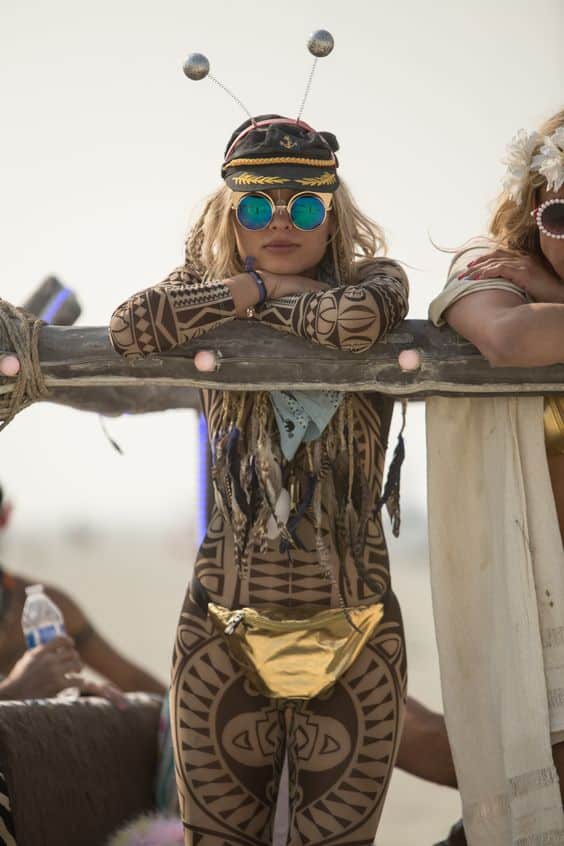 Candy Land
Satisfy your sugary cravings with an ensemble inspired by candy. Choose a romper or dress in delightful pastel shades, and complement it with whimsical jewelry shaped like candies and charming lollipop hair accessories. To complete the look, don't forget to bring along a small candy bag for an extra touch of flair.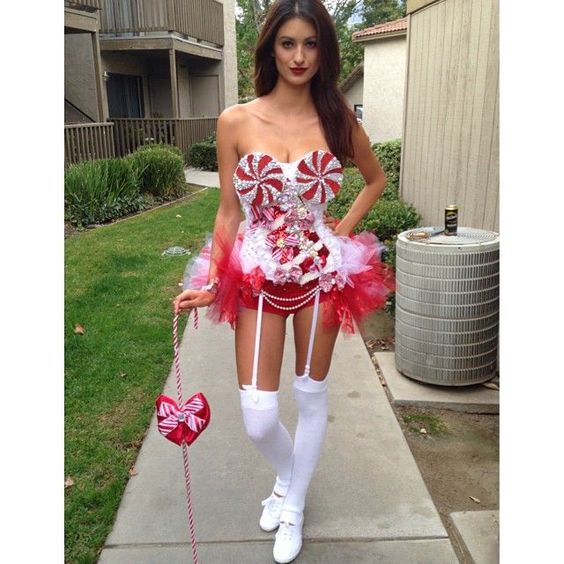 Festival Boho
Enhance your outfit with an array of layered necklaces, adorned with intricate charms and pendants. Embrace a whimsical touch by wearing feathered earrings that add a touch of ethereal charm. Crown your ensemble with a blooming flower crown, exuding a sense of enchantment. For the finishing touch, opt for ankle boots or sandals, depending on your desired level of comfort and style.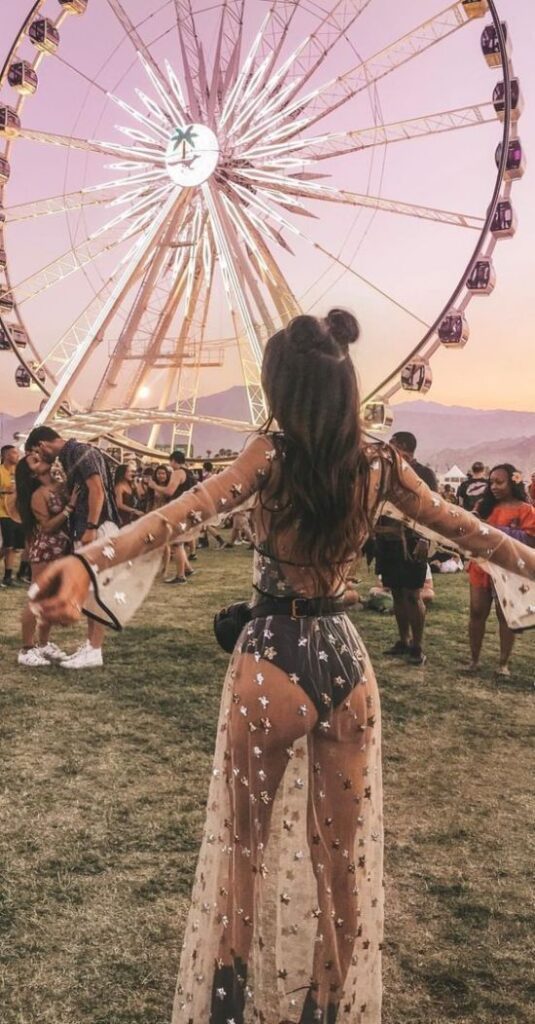 Cyberglam
Fuse the worlds of cyberpunk and glam to create an extraordinary look that commands attention. Match a dazzling metallic bodysuit with alluring fishnet stockings and bold thigh-high boots. Embrace the futuristic vibe by applying captivating holographic makeup and adorning yourself with edgy accessories like LED-lit jewelry, adding a touch of intrigue to your ensemble.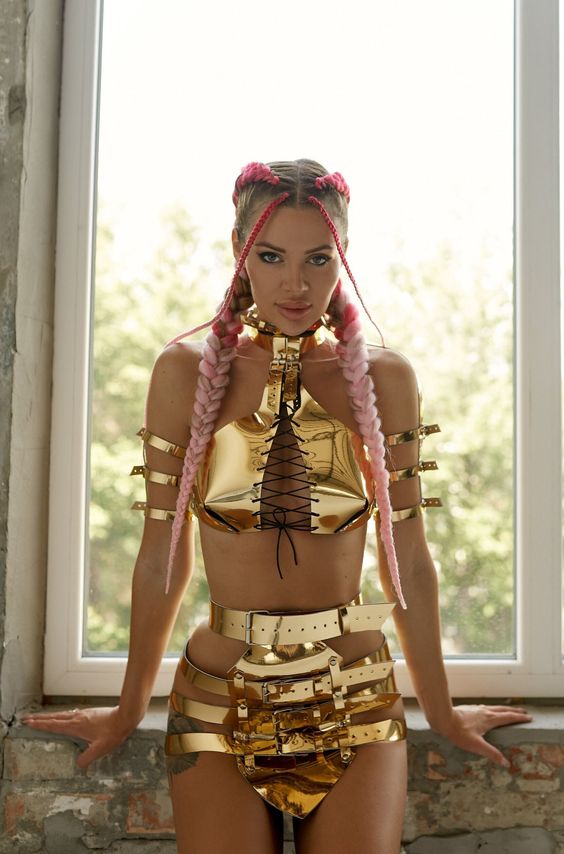 Sporty Chic
For an effortlessly fashionable rave outfit, embrace a sporty chic aesthetic. Opt for a trendy crop top paired with matching joggers or leggings, providing both comfort and style. Elevate the ensemble with a fashionable bomber jacket, complemented by a pair of fashionable sneakers. Complete the look with a stylish backpack to carry your essentials while keeping your hands free to dance the night away.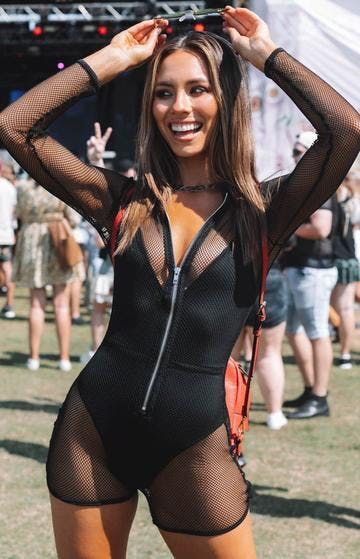 Pop Culture Icons
Celebrate your adoration for beloved pop culture icons by crafting a themed ensemble that pays homage to them. Whether it's a legendary superhero, a beloved cartoon character, or an iconic musician, seek out clothing or accessories that embody the essence of your chosen character. Let your creativity flow and have a delightful time expressing your admiration through a fun and unique outfit.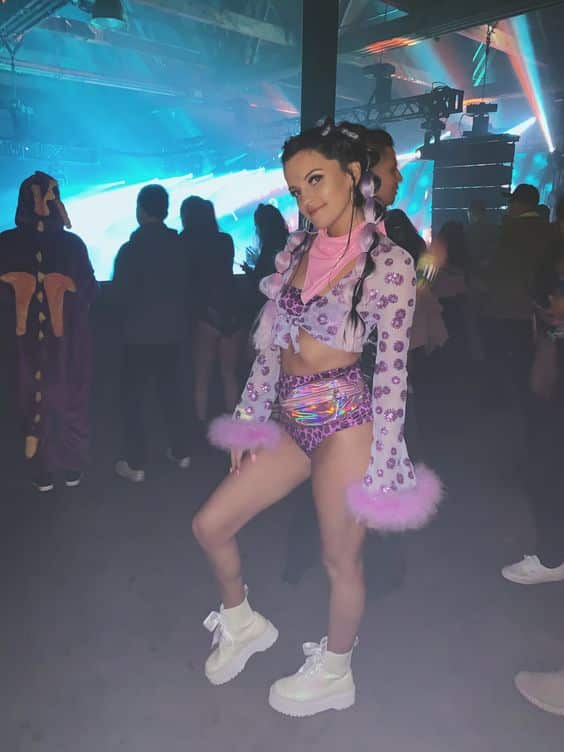 Dystopian Warrior
Embody the spirit of a post-apocalyptic warrior with a captivating dystopian-inspired ensemble. Mix and match distressed clothing, such as ruggedly torn jeans or a tattered shirt, with daring leather harnesses and sturdy combat boots. To further enhance the edgy aesthetic, consider incorporating face paint or even donning a striking gas mask, adding a touch of mystery to your look. Unleash your inner survivor and embrace the power of this unique style.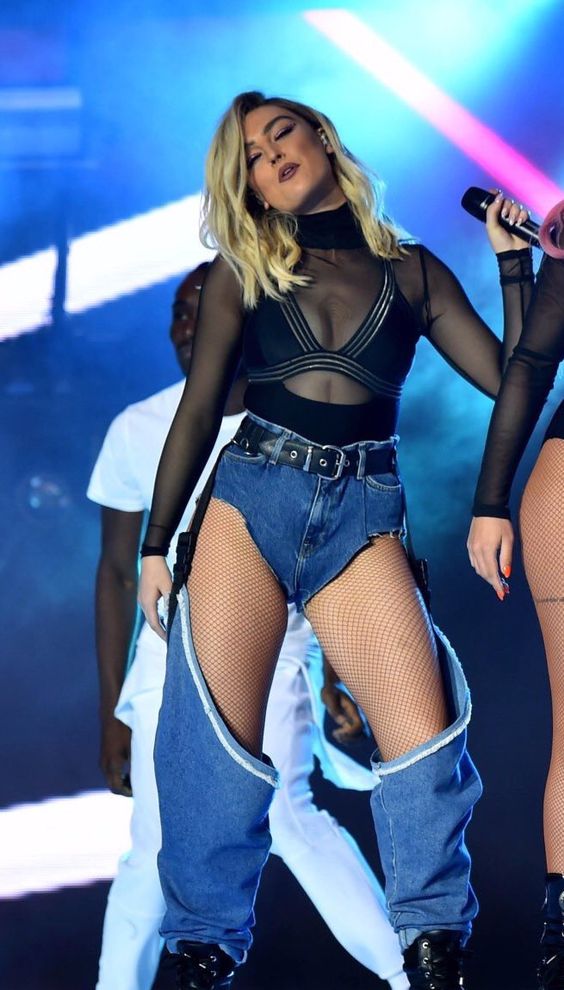 Glitter Goddess
Embrace the enchanting allure of shimmer and sparkle by becoming a radiant glitter goddess. Slip into a dazzling dress or jumpsuit adorned with sequins or glitter. Enhance the magical aura by accessorizing with exquisite rhinestone jewelry, delicate sparkly wings, and captivating iridescent makeup. Embrace your inner goddess and let your brilliance shine through with this truly mesmerizing look.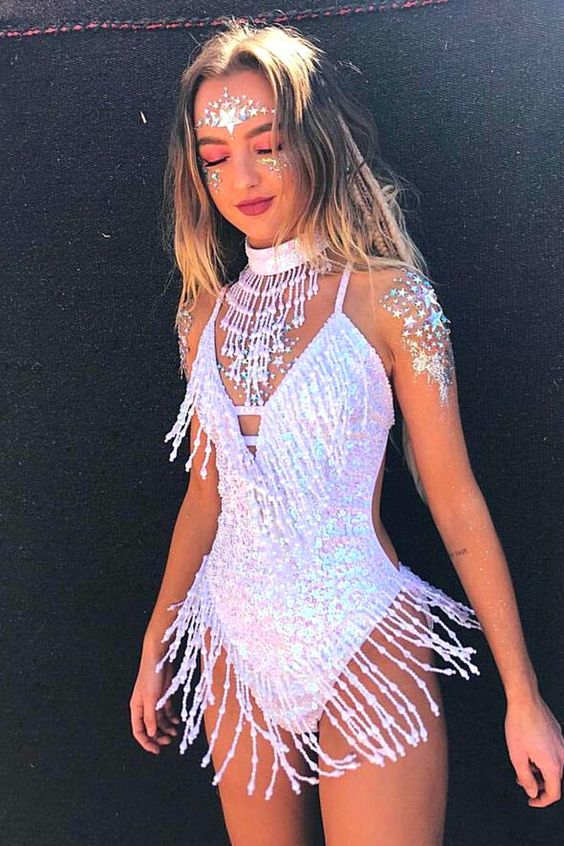 Retro Future
Merge retro elements with a futuristic twist for a unique rave outfit. Combine vintage-inspired clothing, such as a neon windbreaker or a retro jumpsuit, with futuristic accessories like mirrored sunglasses and metallic boots.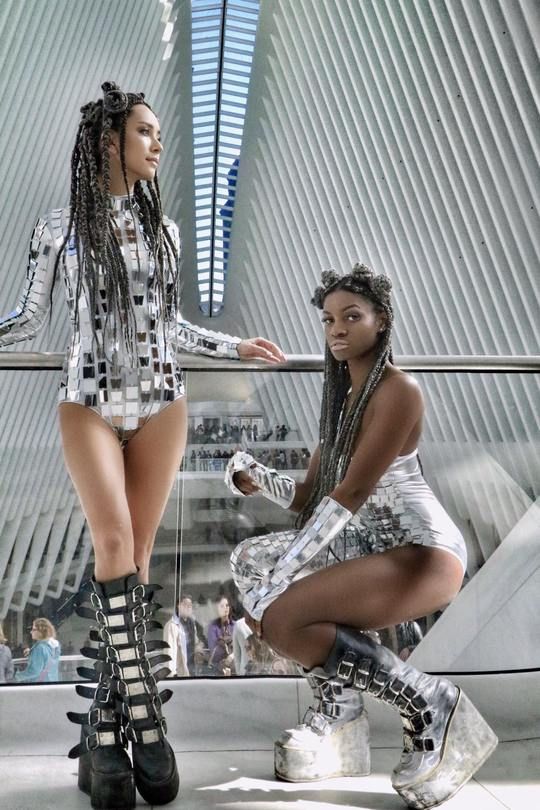 DIY Extravaganza
Let your creativity shine by creating a DIY rave outfit. Upcycle old clothing items, customize accessories, and experiment with unique combinations. Add your personal touch through painting, sewing, or adding embellishments for a truly one-of-a-kind look.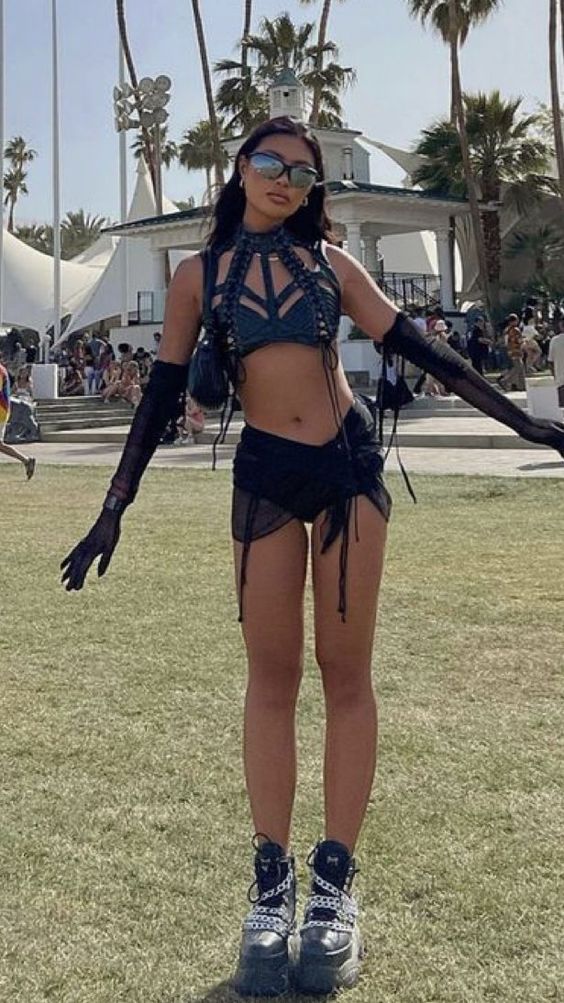 Conclusion
Celebrate the spirit of self-expression and individuality that defines rave culture. Discover a collection of 20 cool and distinctive rave outfits, each offering a unique style and theme to help you shine brightly on the dance floor. Remember, the key is to feel confident and comfortable in whichever outfit you select. Let your imagination soar, embrace your wildest ideas, and embark on an incredible journey at your next rave outfit, showcasing your chosen ensemble with pride. Get ready to dance the night away and create unforgettable memories!