Halle Berry has managed to defy the effects of aging throughout her career. She first gained attention as a contestant in the Miss USA and Miss World pageants in the 1980s. Since then, the Academy Award-winning actress has consistently impressed on the red carpet with her stunning smile, luminous skin, and killer cheekbones. Although she has tried different hairstyles over the years, ranging from tousled pixies to beachy waves and voluminous curls, her makeup has remained timeless and consistent. She often opts for radiant skin, a soft smokey eye, and a glossy nude lip. On the occasion of her 51st birthday, we take a moment to reflect on some of Halle Berry's most beautiful moments on the red carpet.
Read More : Super Cute Wedding Hairstyles For Little Girls
1
Halle Berry showed up at the Eighth Annual Soap Opera Digest Awards in 1992 sporting her iconic short pixie haircut and a glossy red lipstick.Halle Berry did not receive any awards in 1992. However, in 1992 she was nominated for the NAACP Image Award for Outstanding Actress in a Motion Picture for her role in the movie "Jungle Fever". She was also nominated for the MTV Movie Award for Best Breakthrough Performance for her role in "Boomerang".
2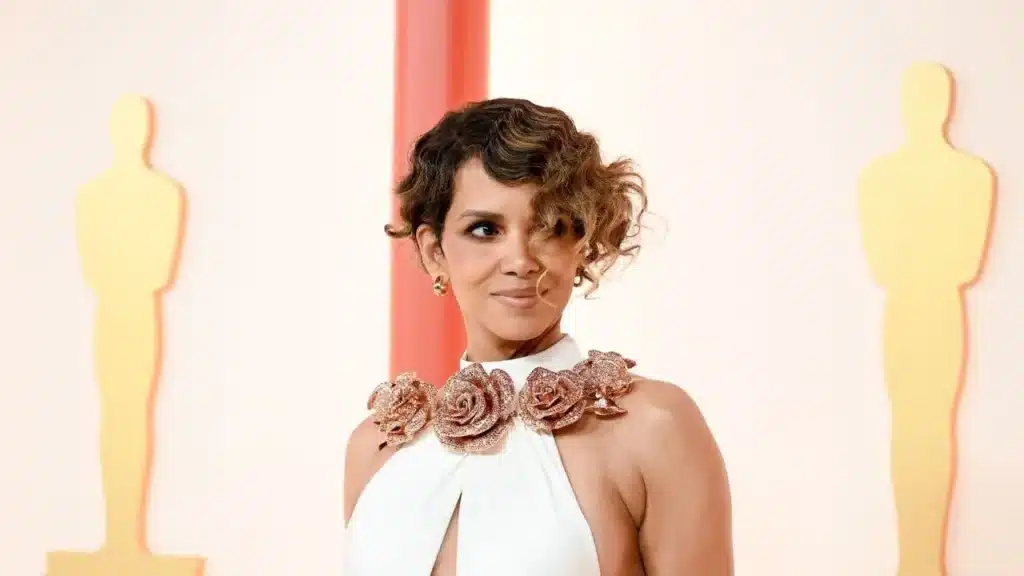 In 1993, while attending the preview performance of Sunset Blvd, Halle Berry sported a smokey eye makeup look with a mauve lipHalle Berry did not receive any major awards in 1993. However, in 1993, she appeared in the films "Father Hood" and "The Program".
3
In 1995, at the 16th Annual National CableACE Awards, Berry sported shoulder-length hair styled with flipped-out ends and tousled bangs.Halle Berry did not receive any major awards in 1995. However, she did appear in the film "Losing Isaiah," which was released that year. The film received mixed reviews but Berry's performance as a drug addict mother was praised by some critics.
4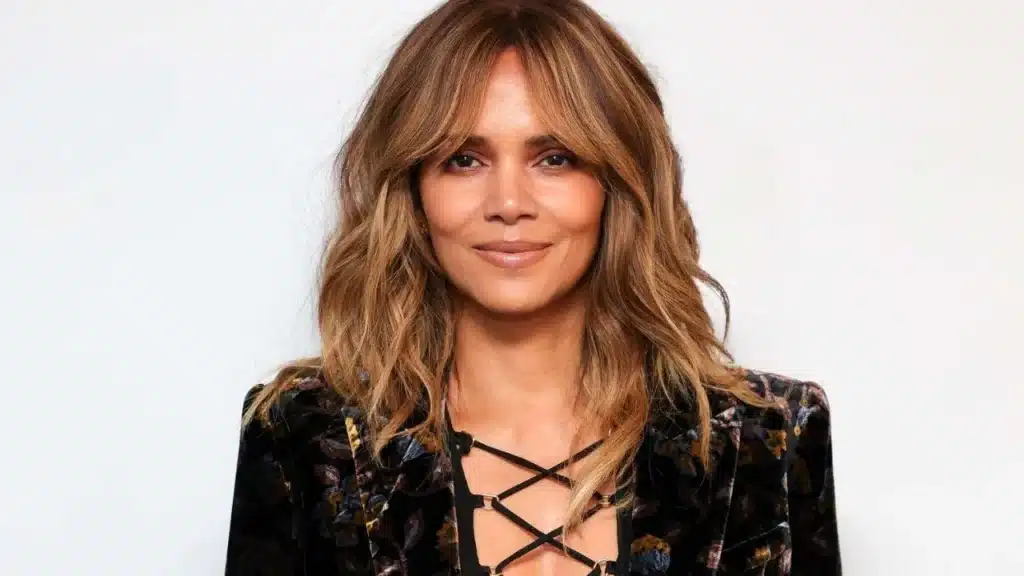 At the 21st Annual People's Choice Awards, Halle Berry chose to wear an embellished hair clip along with luminous skin and a mauve lip.
5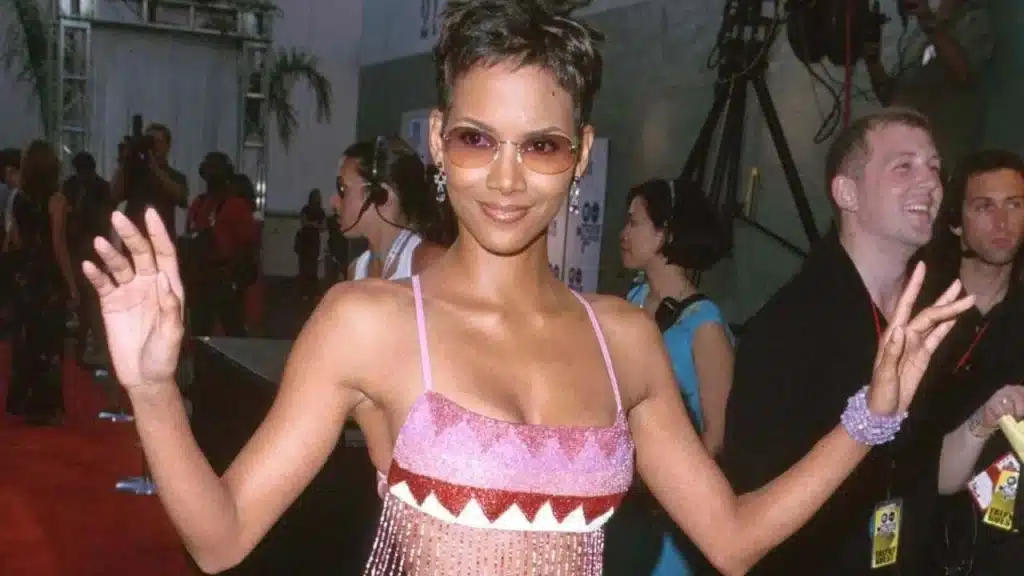 In 1997, Halle Berry attended the Eighth Annual Fire & Ice Ball with her hair styled in tight curls. She paired this look with a lavender smokey eye.
6
During the Fourth Annual Blockbuster Entertainment Awards in 1998, Berry wore a twisted up-do hairstyle with voluminous eyelashes.In 1998, Halle Berry won the Blockbuster Entertainment Award for Favorite Supporting Actress in the film "Bulworth". She also won the NAACP Image Award for Outstanding Actress in a Motion Picture for her role in "Bulworth" and "Why Do Fools Fall in Love".
7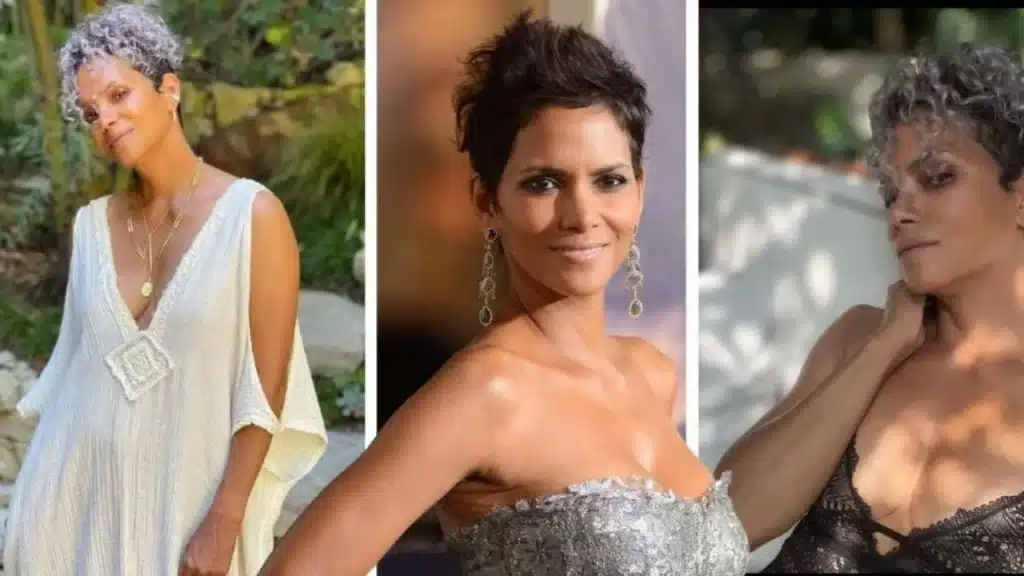 At the 1998 New York premiere of "Introducing Dorothy Dandridge," Halle Berry rocked a blonde pixie cut styled in sleek S-waves, paired with a nude and glossy lip.
8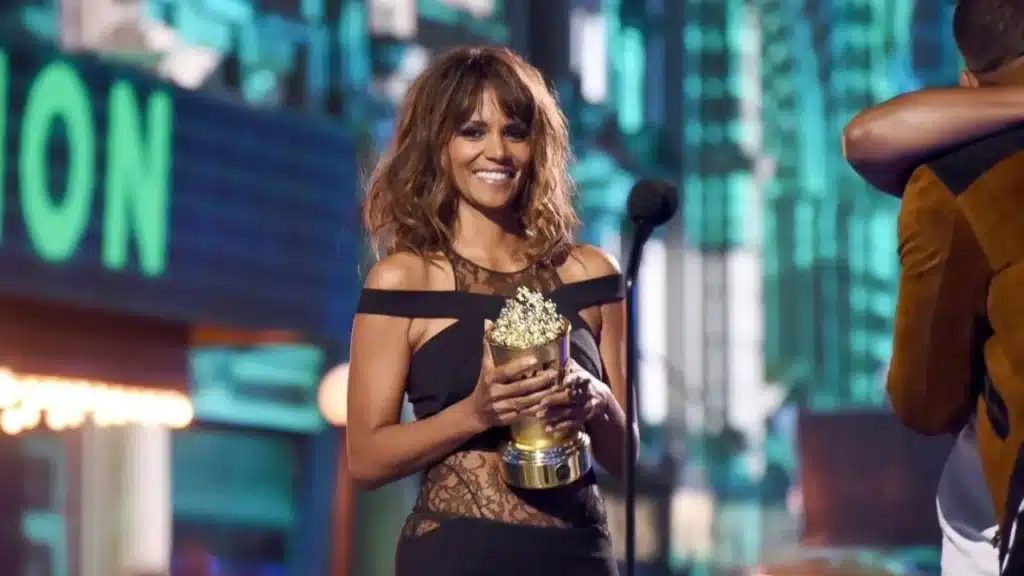 In 2000, at The 6th Annual Soul Train Lady of Soul Awards, Berry rocked a tousled blonde highlighted pixie haircut
9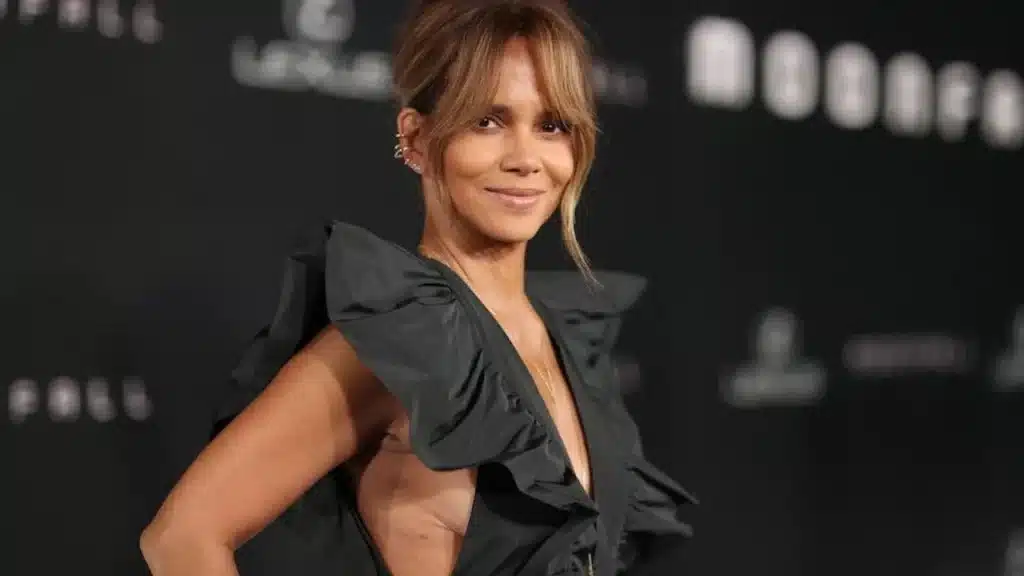 In 2002, after winning the Academy Award for her role in "Monster's Ball," Berry wore her famous pixie cut while donning an Elie Saab dress on the red carpet at the Oscars, creating one of the most iconic looks in the history of the event.In 2002, Halle Berry won the Academy Award for Best Actress for her performance in "Monster's Ball." This made her the first African-American woman to win the award. She also won several other awards for her role in the film, including a Screen Actors Guild Award, a Golden Globe Award, and a BAFTA Award.
10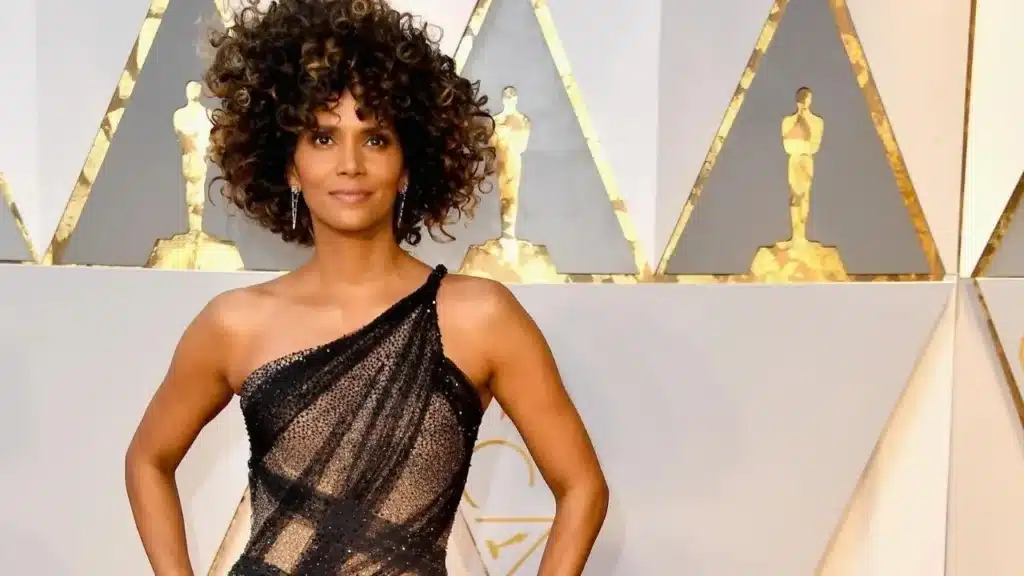 In 2004, at the Los Angeles premiere of Catwoman, Berry effortlessly exuded glamour with her long curly brunette locks and a glossy nude lip.
11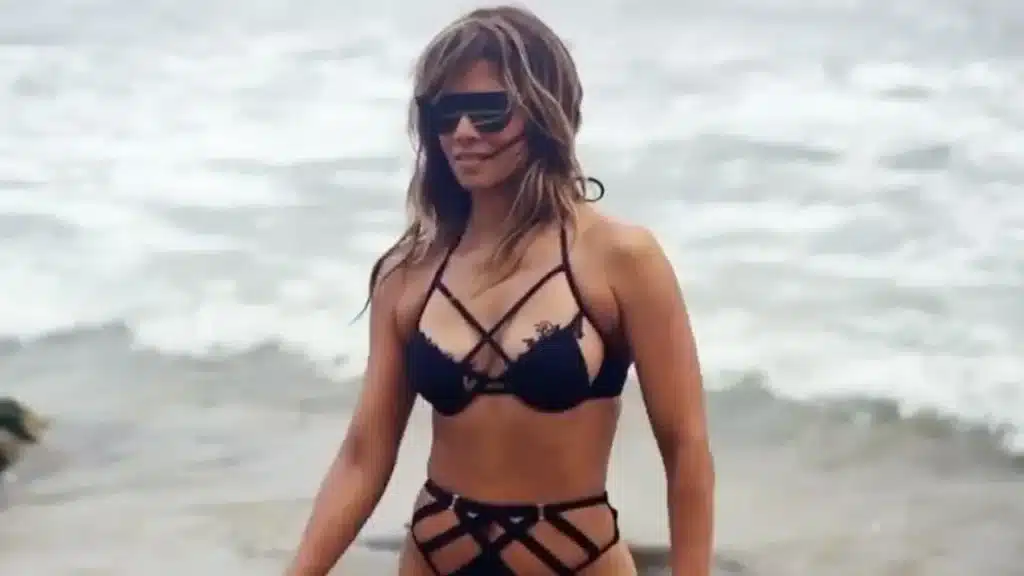 In 2006, at the Cannes Film Festival, Berry styled her natural curls in a simple low ponytail with a middle parting, and complemented her look with a soft brown smokey eye.
12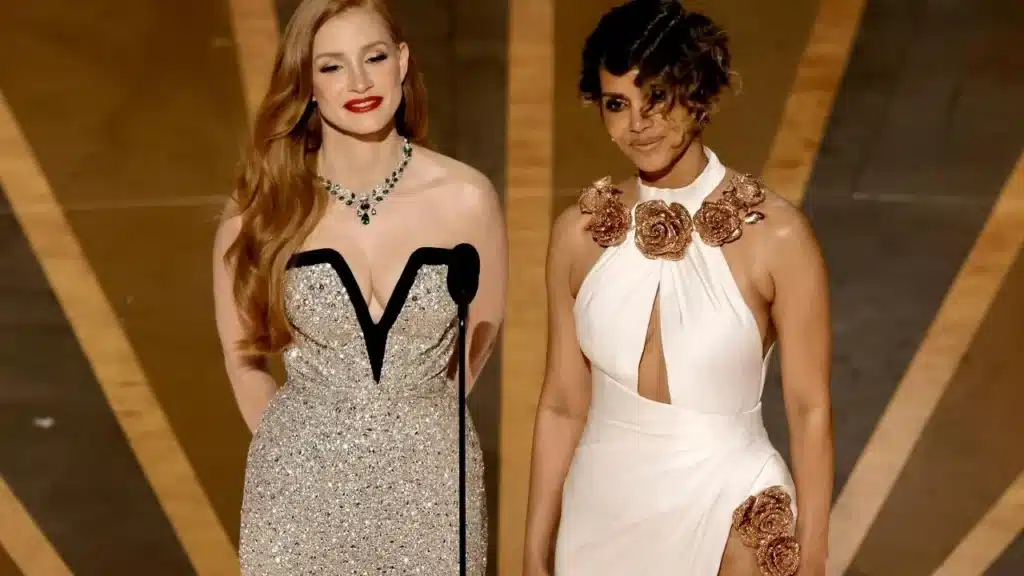 Halle Berry sported a straight and sleek hairstyle in brown hair at the 17th Carousel of Hope Ball.
13
Halle Berry looked glamorous at Elle Magazine's 15th Annual Women in Hollywood Tribute in 2008, with side-swept curls and a pale pink, glossy lip.
14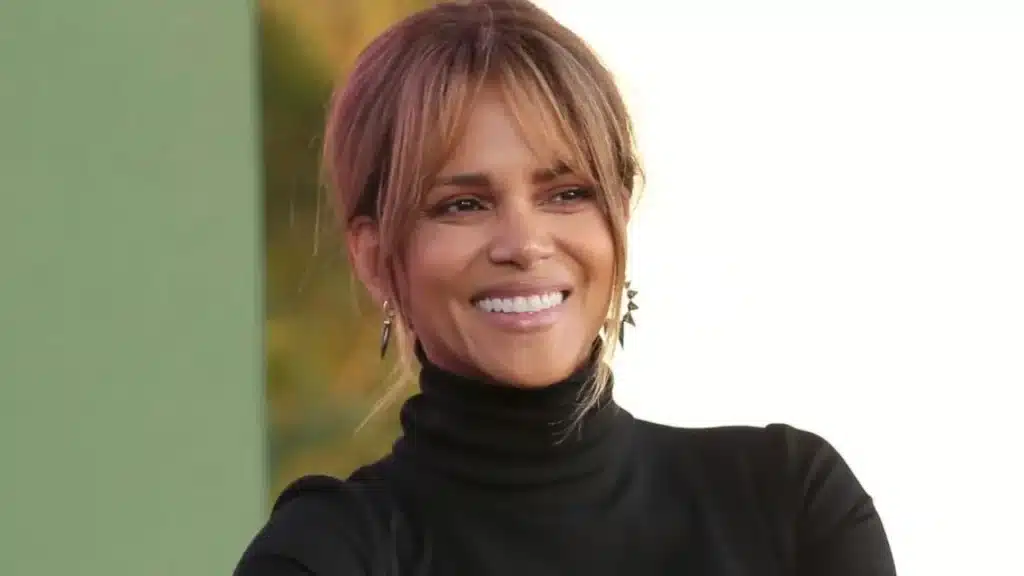 Berry sported a tousled pixie haircut with a touch of blush on her cheeks at the 67th Annual Golden Globe Awards in 2010.
15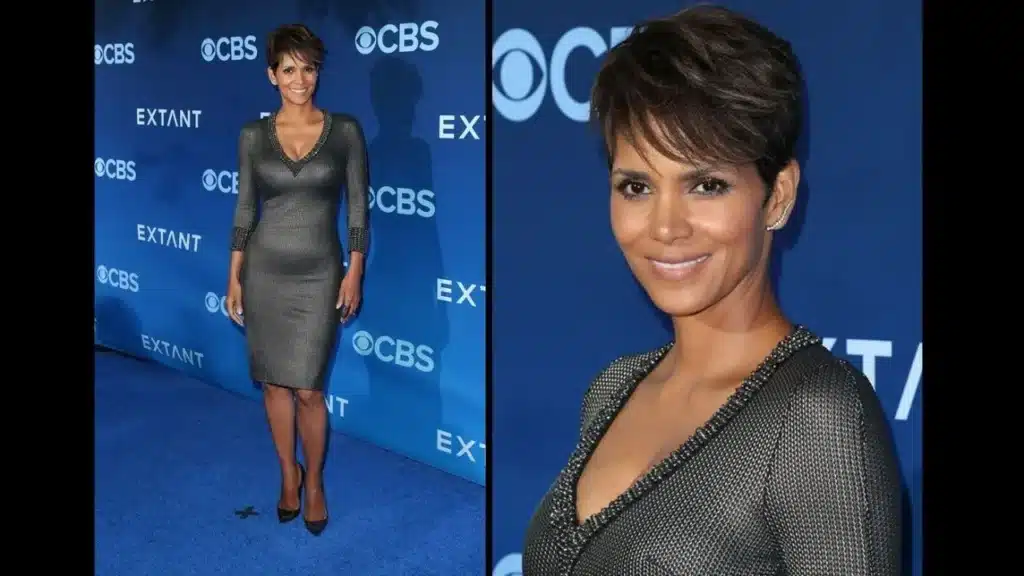 At the premiere of Cloud Atlas in Los Angeles in 2012, Halle Berry looked stunning with a soft grey smokey eye and a touch of coral blush.
16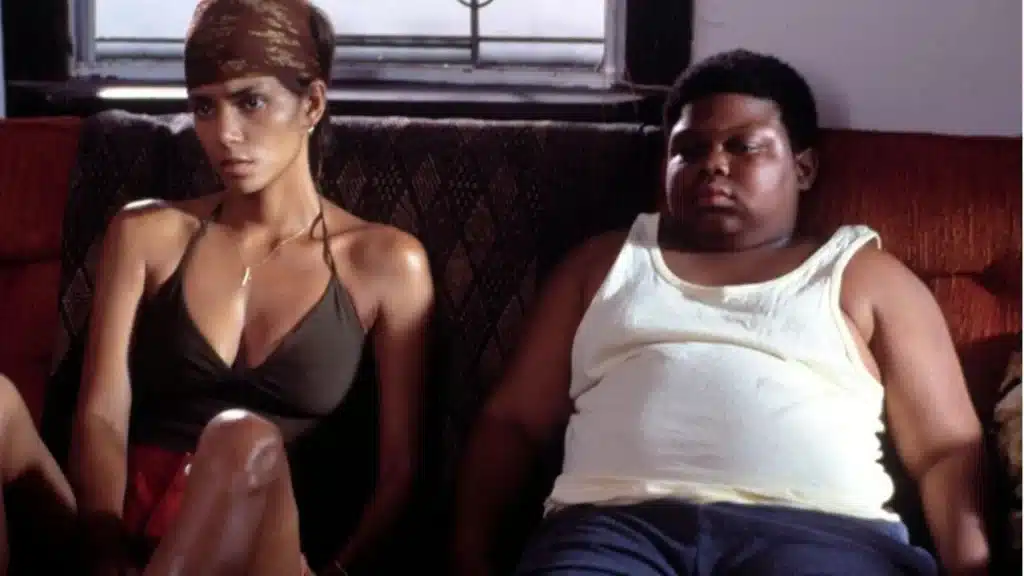 Arriving at the 2013 Oscars, Berry's tousled pixie with highlighted locks was paired with a golden taupe smokey eye.
17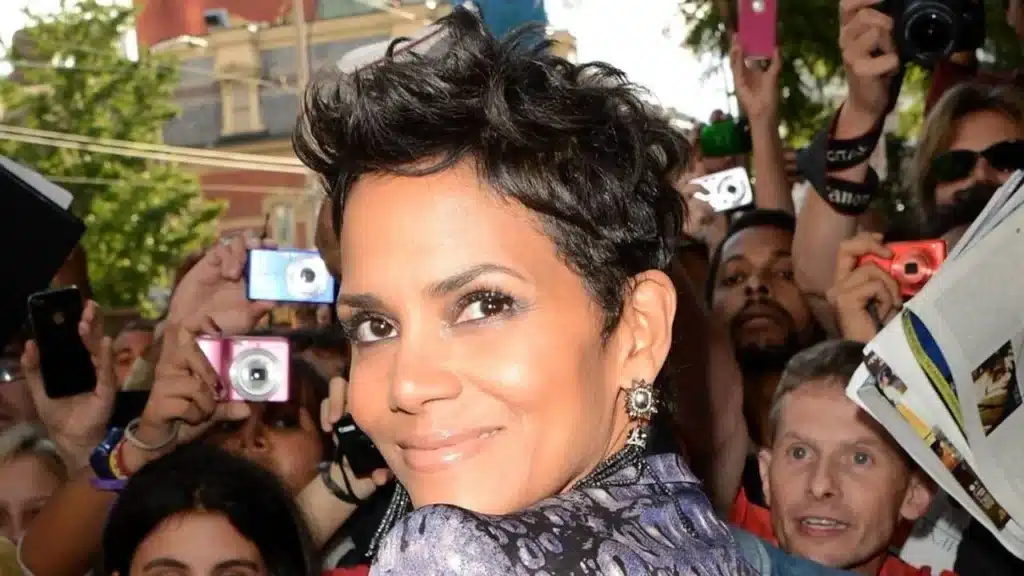 At the 66th Annual Primetime Emmy Awards in 2014, Halle Berry let her bangs grow out while sporting her usual smokey eye and a nude lip.Halle Berry received the 2014 Emmy Award for Outstanding Lead Actress in a Miniseries or a Movie for her role in the television movie "Frankie & Alice." In the film, Berry portrays a woman with dissociative identity disorder, a role that required her to portray multiple personalities. The film was well-received by critics, and Berry's performance was praised for its depth and nuance. This was Berry's first Emmy win, adding to her already impressive collection of awards.
18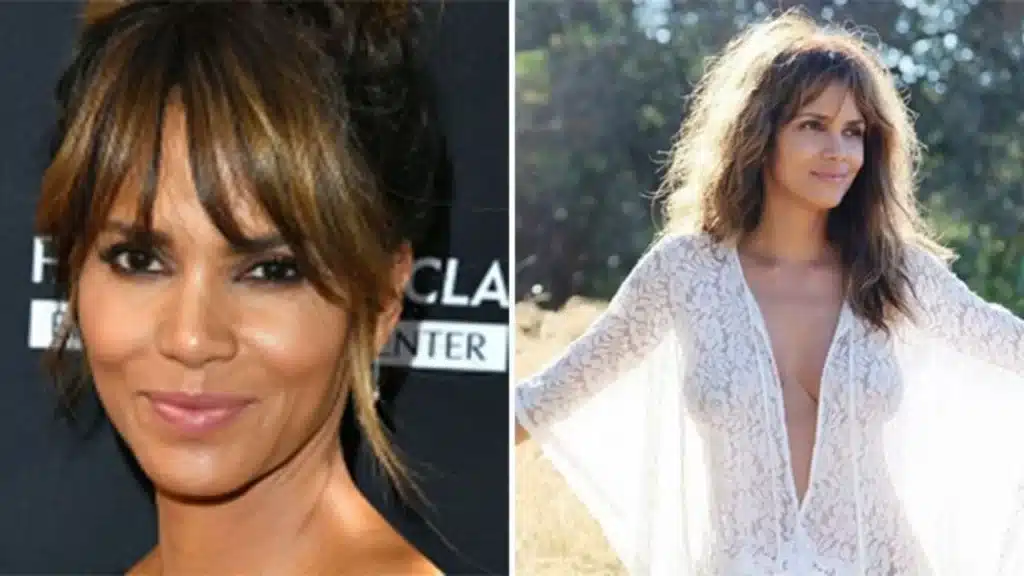 At the 2015 ESPYS Awards, Halle Berry sported beachy waves with highlights and full bangs.Halle Berry did not receive any major awards in 2015. However, she did present an award at the 87th Annual Academy Awards ceremony that year.
19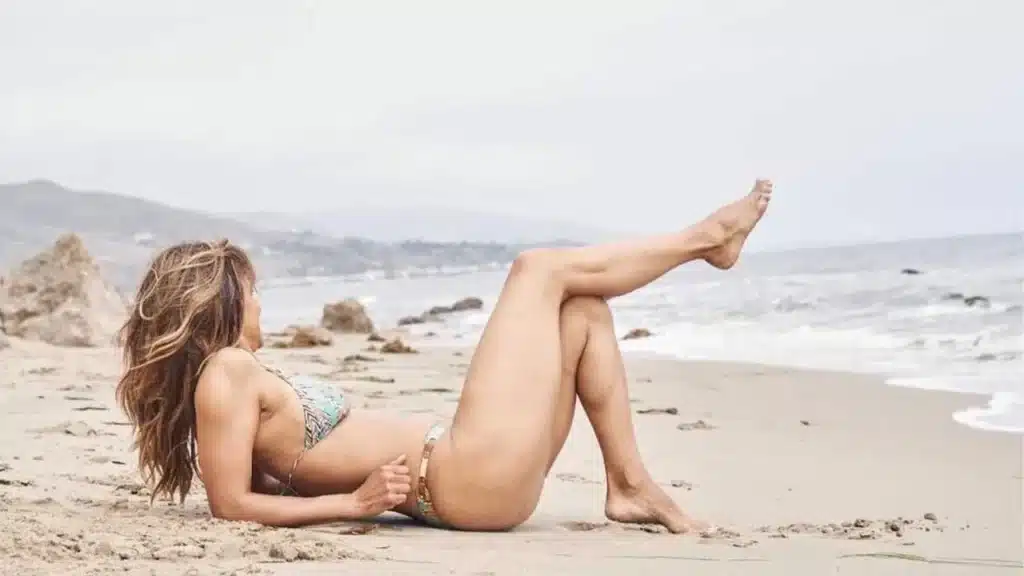 Berry sported a dark brunette bob with a golden smokey eye at the 2014 God's Love We Deliver Golden Heart Awards
20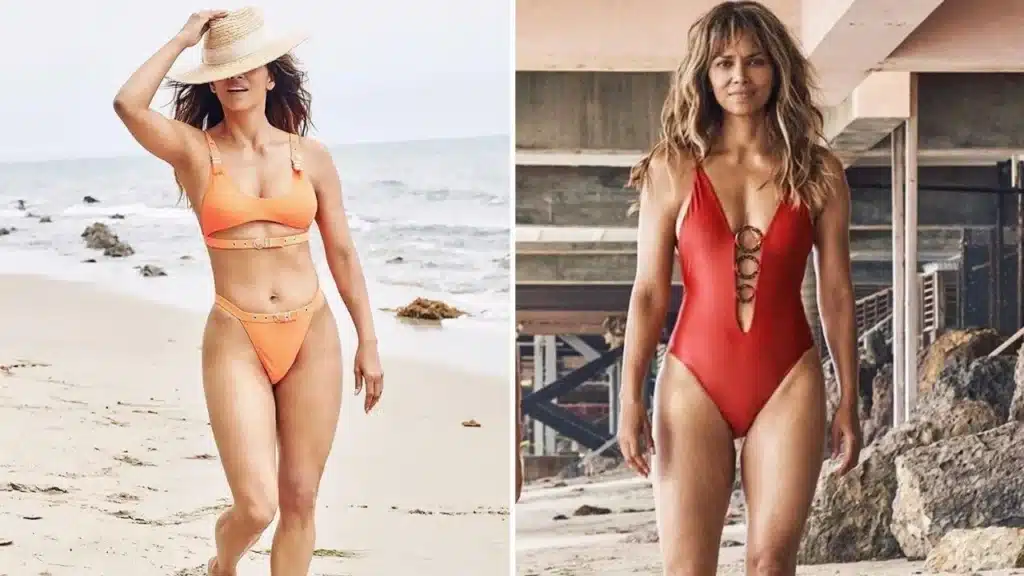 At Revlon's Annual Philanthropic Luncheon in 2016, Halle Berry, who is a Revlon ambassador, sported a stylish top knot hairstyle along with full bangs.
21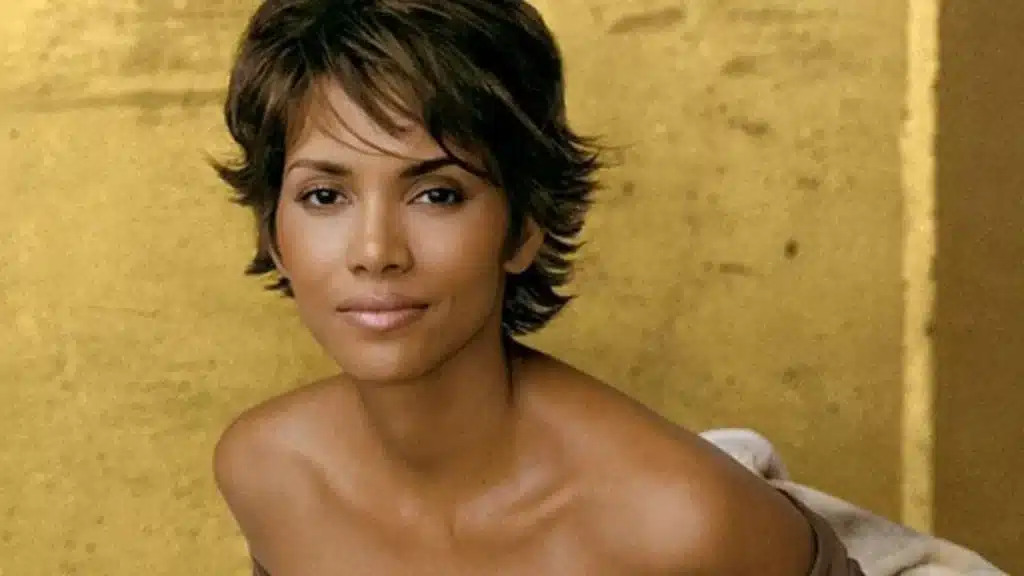 In 2017, at the 89th Annual Academy Awards, Halle Berry's highlighted hair was styled in wild, voluminous curls, and she paired the look with a mauve lip, making it one of the standout looks of the night.Halle Berry did not win any awards in 2017, but she made headlines for her stunning appearance at the 89th Annual Academy Awards. She wore her highlighted hair in wild curls and paired it with a mauve lip, which was widely praised as one of the best looks of the night. Berry presented the award for Best Director alongside actor Warren Beatty, and the pair also famously announced the incorrect winner for Best Picture, mistakenly announcing "La La Land" instead of the actual winner, "Moonlight." Despite the mix-up, Berry's red carpet look remained one of the most memorable moments of the night.
22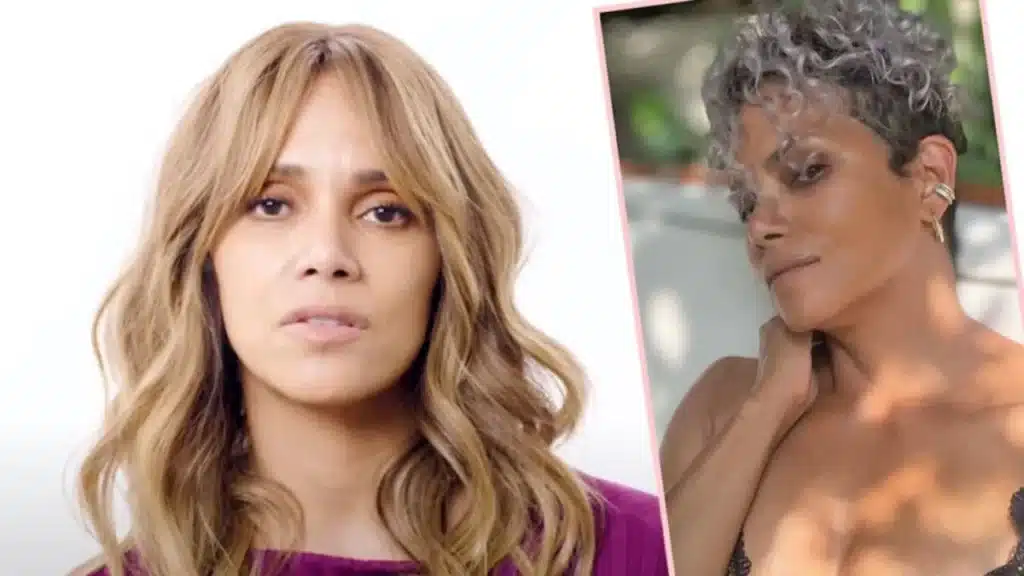 At the 2017 Costume Institute Gala, Halle Berry sported a hairstyle reminiscent of a Greek goddess. Her hair was styled in a tousled updo adorned with a golden headband, while her makeup featured an exaggerated taupe smokey eye.