Baking Soda Deodorizes Trash Cans
It is bound to occur that your garbage will emit an unpleasant odor if there are sufficient amounts and varieties of waste inside. Merely discarding the trash won't solve the issue. But, you don't have to extensively clean it every few days. You can simply put some baking soda in the fresh garbage bag to keep it fresh and aromatic.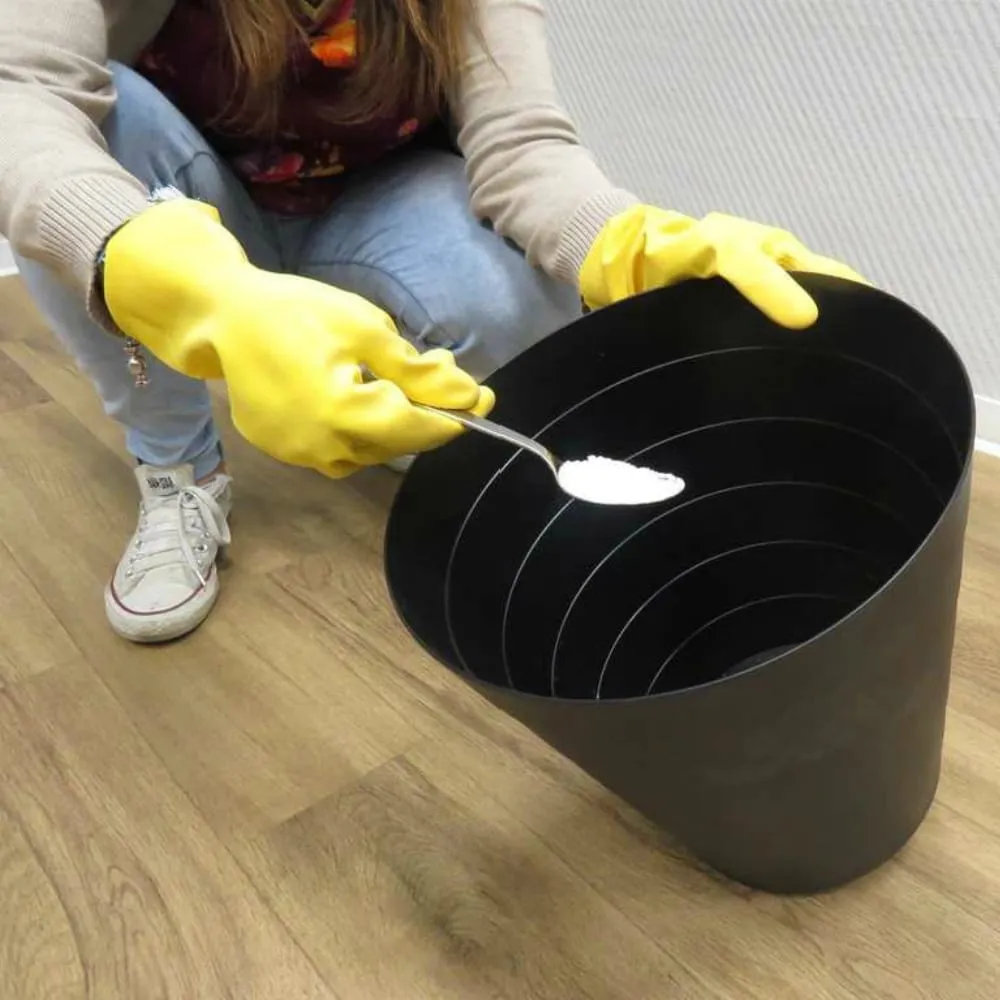 Clean Faucets With Lemons
It may come as a surprise, but lemons can work wonders on faucets in the bathroom or kitchen. Over time, hard-water buildup is inevitable. If you have a lemon, simply cut a piece from it and open up the center with your thumb. Next, press the lemon onto the faucet and secure it with a rubber band. This easy trick can help remove any stubborn hard-water stains.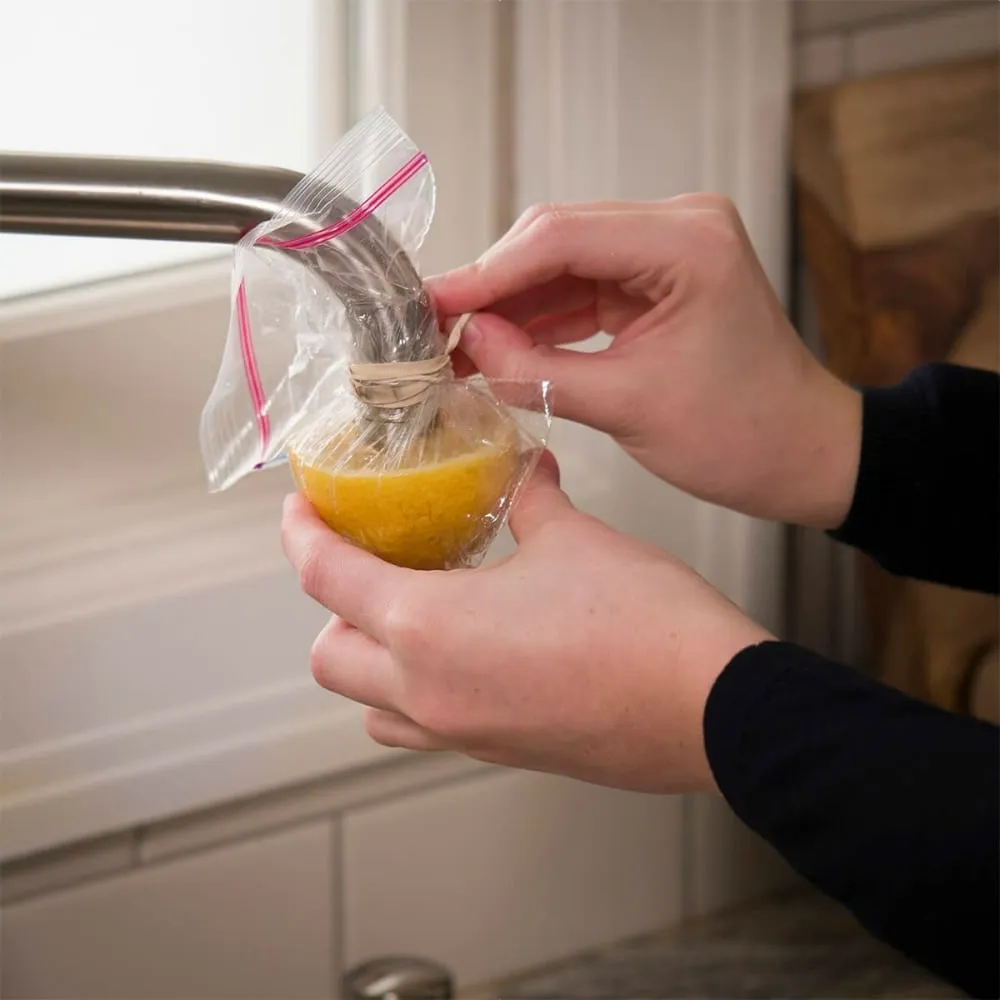 Baking Soda Keeps Stuffed Animals Clean
It's a fact that every kid should have a stuffed toy in their possession. It may be a teddy, a dog, an elephant, or a superhero. Nevertheless, these toys must be washed every so often, or else they may endure harm. So, how do you make sure they're clean without harming them? Baking soda is the answer, as always. The trick is to put the stuffed animal inside a plastic bag, sprinkle it with baking soda, and seal the bag. Then, shake it, and voila!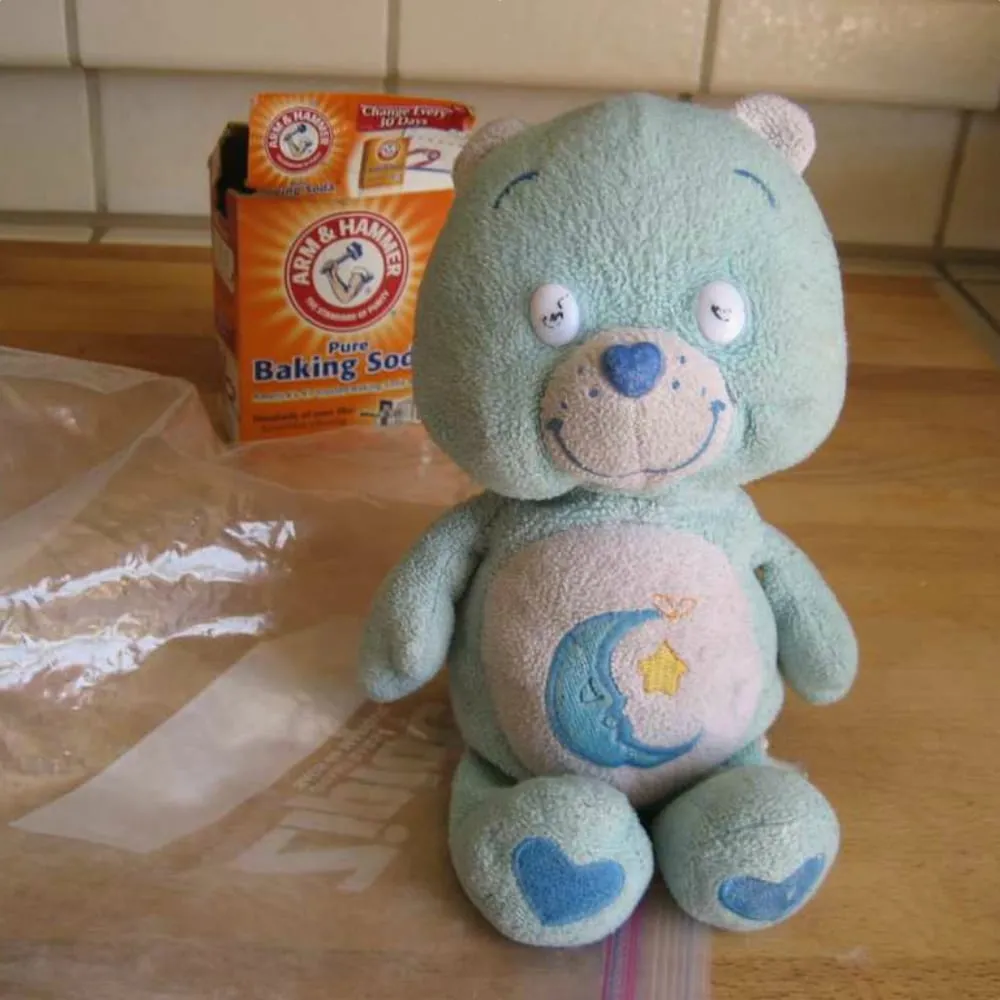 Iron Out Carpet Stains
The presented method of cleaning the carpet using an iron may not seem too unconventional. Although the primary function of an iron is to smooth out wrinkles on clothes, if used correctly, it can effectively eliminate stubborn stains on carpets. Even if a stain has been lingering for six months, treating it with a small amount of ammonia and an iron will give the carpet a brand new appearance. This technique can be beneficial for future spills as well.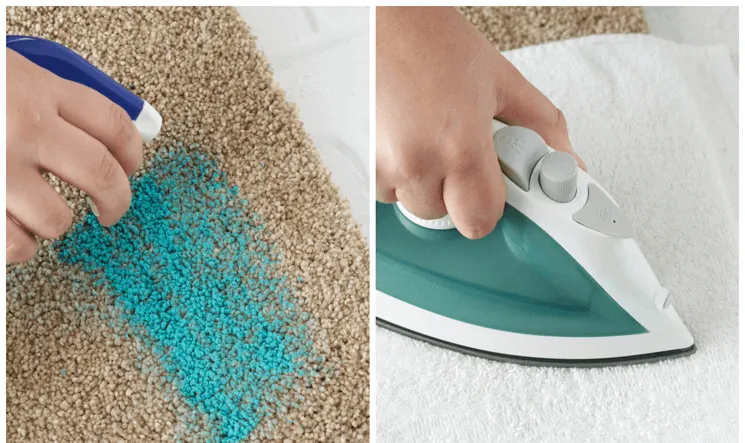 Cleaning Shower Heads With Vinegar
Similar to other areas in the bathroom, showerheads are prone to stains, mildew, and rust. A clever do-it-yourself enthusiast discovered an amazing trick to rejuvenate a showerhead and bring it back to its original condition. To achieve this, take a plastic bag and fill it with vinegar. Cover the showerhead completely by tying the bag around it, and allow it to hang for several hours, or even overnight. After that, rinse the showerhead thoroughly, and it will be sparkling clean again. Your showers will become enjoyable again.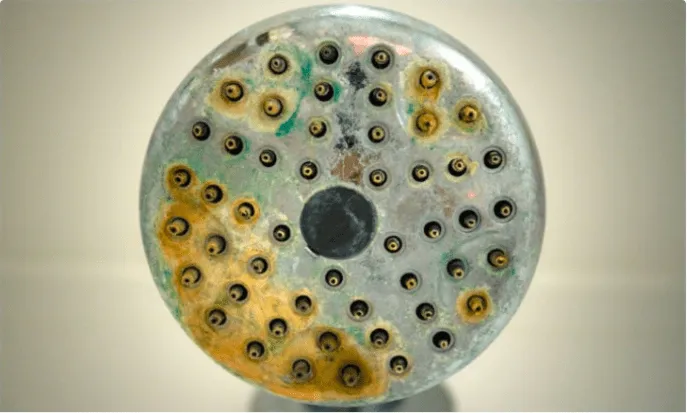 Clean Your Bath Tub With A Grapefruit
According to The Krazy Coupon Lady's DIY experts, grapefruits have a dual purpose. In addition to being a tasty fruit and a source for juice, they can also serve as helpful cleaning agents when used effectively. Grapefruit can be particularly useful for getting rid of tough dirt in the bathtub. To do so, cut a grapefruit in half, add salt and use the fruit as a scrubber. The salt will provide an abrasive texture, while the citric acid in the grapefruit will help break down any stains.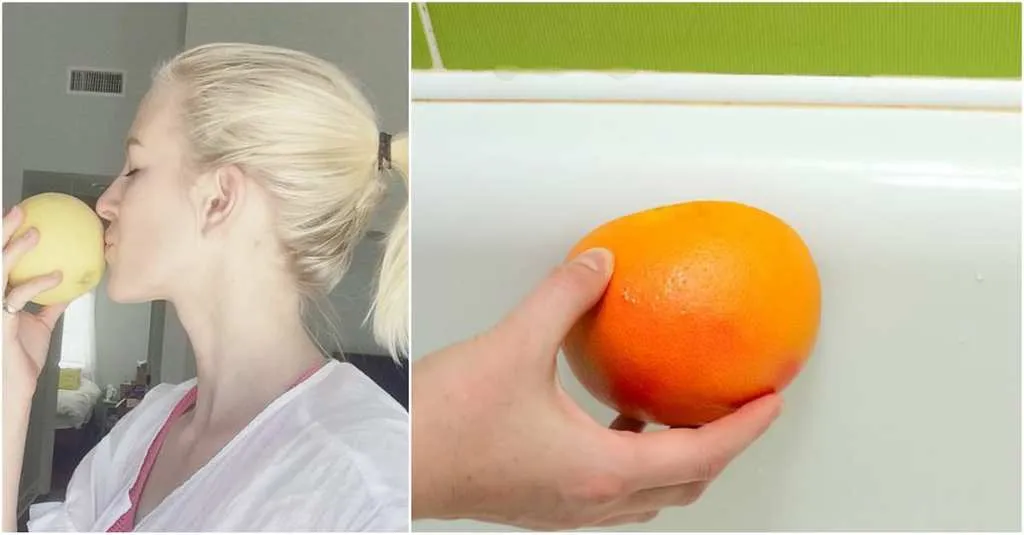 Use Baking Soda To Remove Mildew
You can utilize baking soda in various ways to tackle any household issue. One of the common problems is the growth of mildew on bathroom walls. But, you don't have to worry anymore because baking soda can help you out. Just mix it with water, make a paste and use a brush to clean the affected area.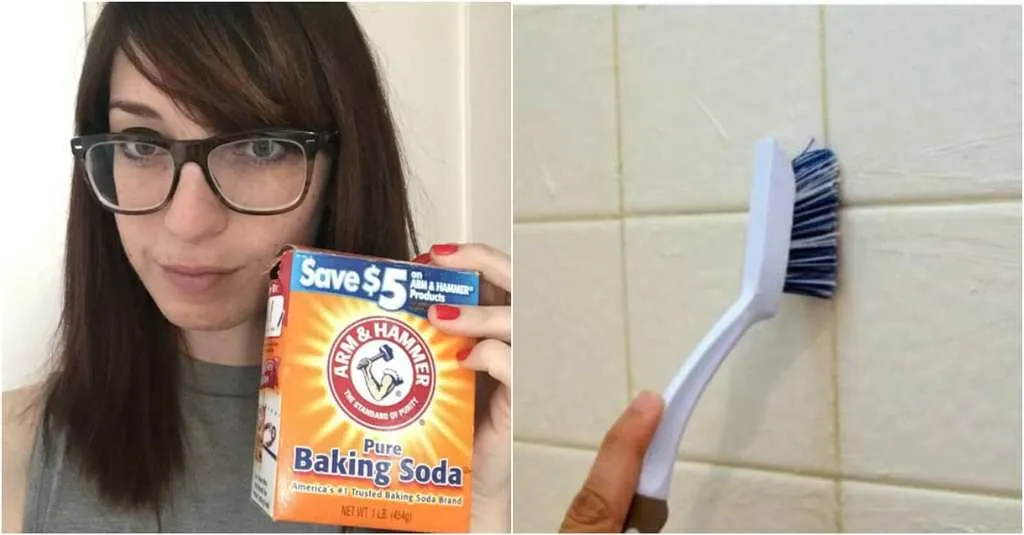 Use Play-Doh To Pick Up Glitter
It is likely that your children enjoy using glitter for various activities if you have them. This will most likely result in the playroom becoming a glittery battlefield. To prevent your vacuum cleaner from getting clogged with glitter, here's a useful tip: Play-Doh. This adhesive substance is excellent at removing glitter, even from the smallest crevices. Additionally, any sticky material, such as tape, may also be effective.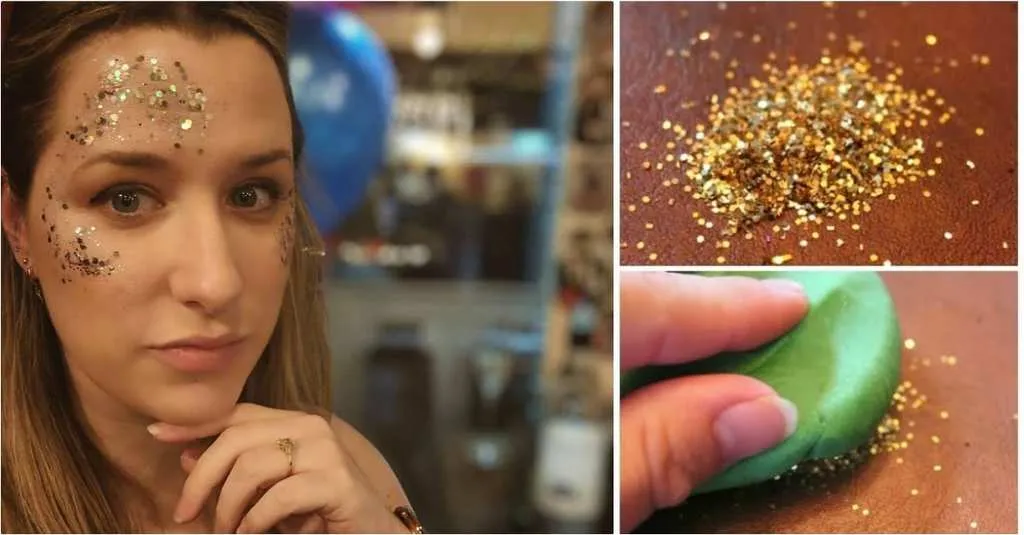 Use White Vinegar To Clean Your Laptop
A lot of individuals usually seek professional assistance for cleaning their computer, but there are several small tips that can help keep your PC or Mac clean without outside help. It is crucial to avoid utilizing any chemicals like acetone, alcohol, or ammonia, as it can cause harm. Instead, you can clean your keyboard using white vinegar or use a microfiber cloth to wipe your screen in a circular way. These simple tricks can effectively clean your laptop and give it a fresh start.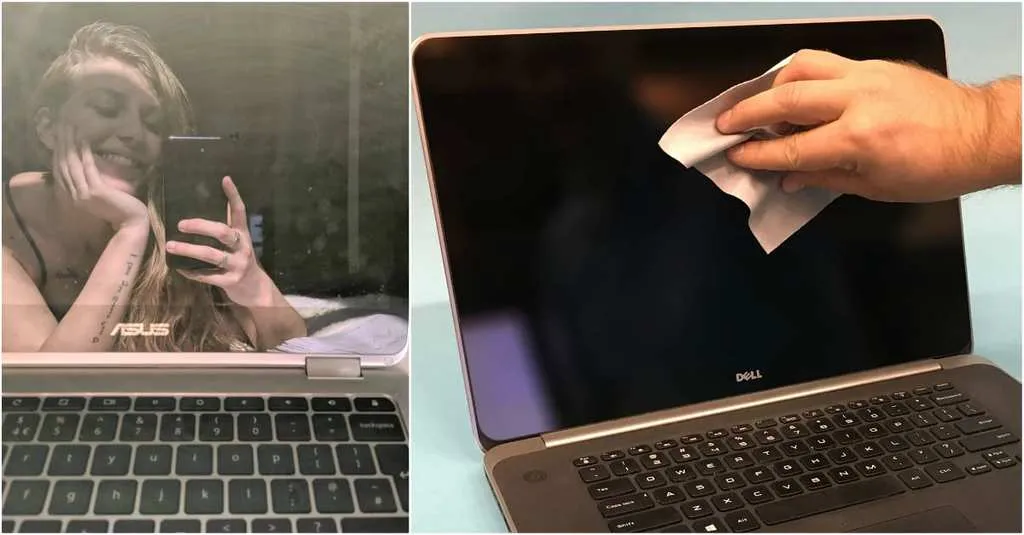 Salt Removes Stains
Salt is mostly associated with food and it enhances its taste. However, people usually have a limited perspective on the usage of salt and are unaware of its amazing benefits. Besides seasoning, it can be used for removing stains from surfaces and fabrics. It's a safe and non-toxic natural ingredient that can effectively absorb even the hardest of grease stains. You just need to sprinkle salt on the stain, and then rub it thoroughly with a wet cloth. You will be surprised how quickly your clothes will look clean and fresh once again.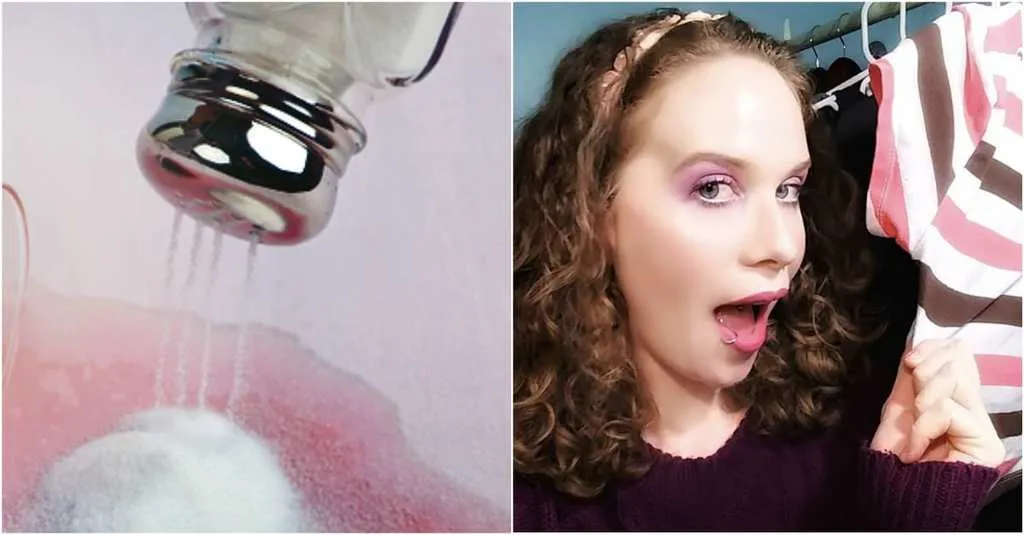 Lint Roller "De-Dusts" Everything
Lint rollers are frequently utilized to eliminate fuzz from clothing, but they can also be beneficial in maintaining a spotless home. By using a lint roller to collect dirt, dust, and crumbs from various areas, including drawers, curtains, lampshades, and linens, you can effectively keep your home clean. You may achieve a dust-free home and flawless surfaces by acquiring an extra lint roller.
Newspapers Make Windows Extra-Shiny
A lot of individuals typically use regular paper towels to achieve a sparkling finish on their windows and mirrors. Nevertheless, an unexpected and more efficient substitute is apparently available to cleaning enthusiasts – newspapers. By using soy ink newspapers, one can avoid leaving behind lint or streaks on the glass. Furthermore, the newspaper can also be read before being utilized as a cleaning tool, offering the convenience of accomplishing two tasks with a single newspaper!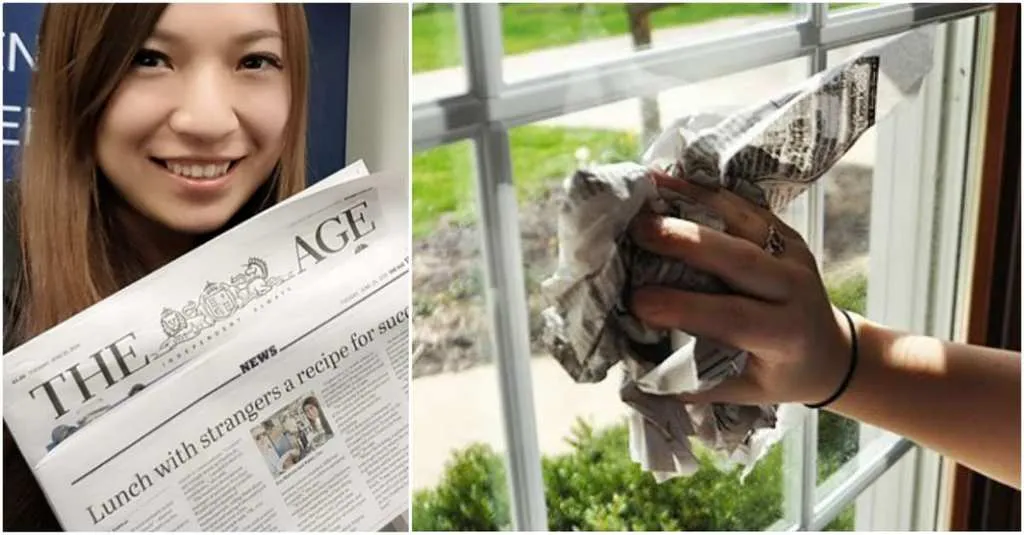 Lemon Will Sanitize Your Trash
It is a commonly shared belief that managing garbage bins can be quite challenging due to the foul smell emanating from the decomposing contents. Despite using numerous sprays, the smell seems to persist, causing additional inconvenience. However, a neat solution to improve the aroma around your trash bin is to cut a lemon into small pieces, and freeze each piece with vinegar to form ice cubes. This simple yet effective method can cleanse and disinfect your trash bin swiftly.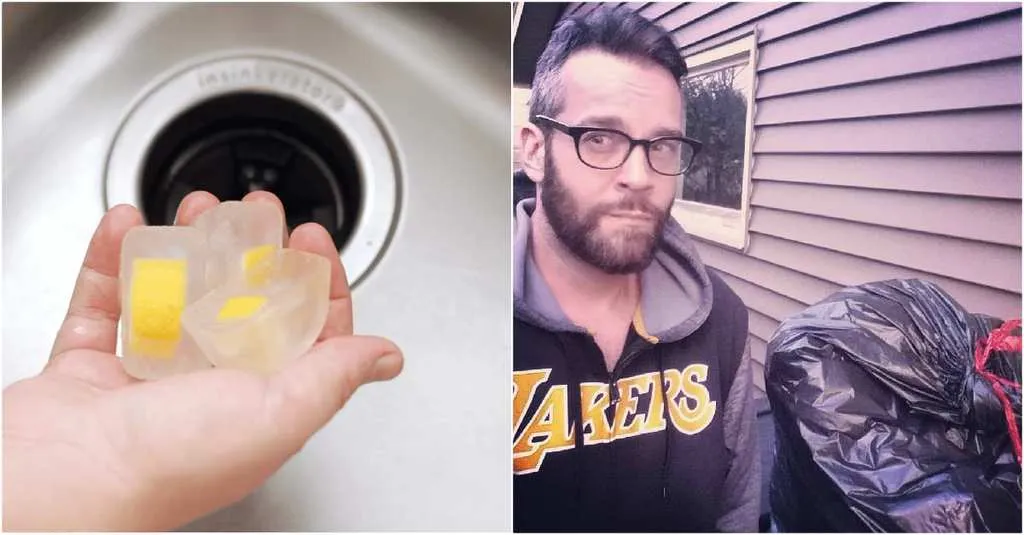 A Hack For Your Blender
From time to time, we all crave a delicious milkshake or smoothie. With the help of our blenders, we can easily craft these beverages to satisfy our taste buds (and even our health needs). The only problem is keeping the blender in good shape. Luckily, we have a solution that could help. By filling the blender with warm water and adding a drop of dishwashing soap, it can be cleaned with ease. Just turn on the blender and let it run for a minute, and voila!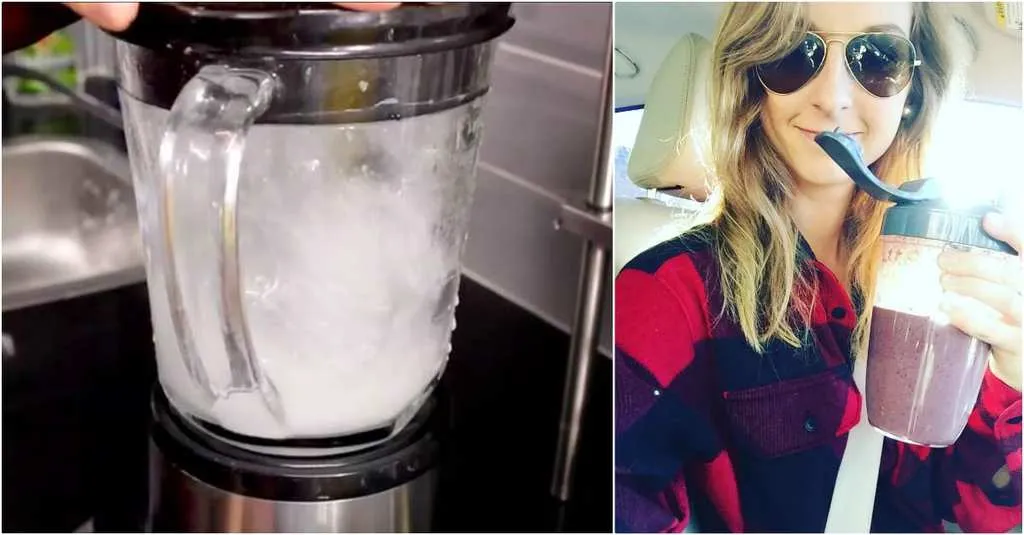 Clean Your Range Hood With Baking Soda
If you are fortunate enough to have a range hood above your stove, it can also be a bit of a burden. Over time, the range hood can become dirty and lose its efficiency. Regular cleaning is necessary. Here's a tip: place the range hood in a large pot, add water and baking soda, and bring it to a boil.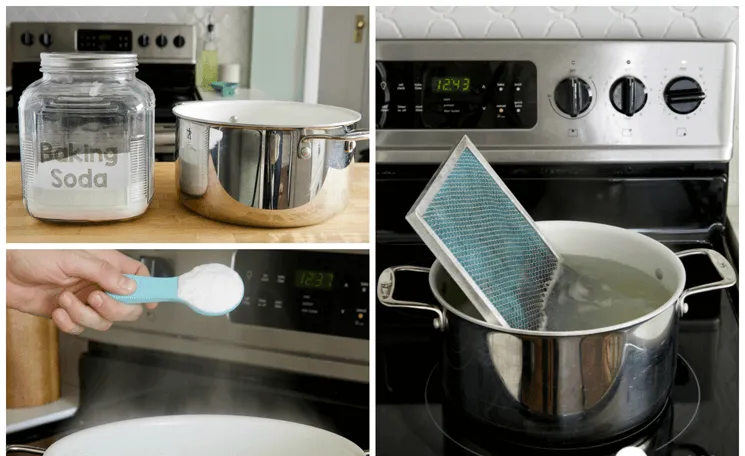 Cheap Way To Unclog Your Drain
It is unavoidable that drains will become clogged over time despite our efforts to keep them clear of debris. Although there are commercial products available to address this issue, there are also cost-effective alternatives, such as the following: combine baking soda and vinegar and gradually pour the solution down the drain to eliminate the problem. This method allows you to no longer be concerned about sink water lingering after washing dishes.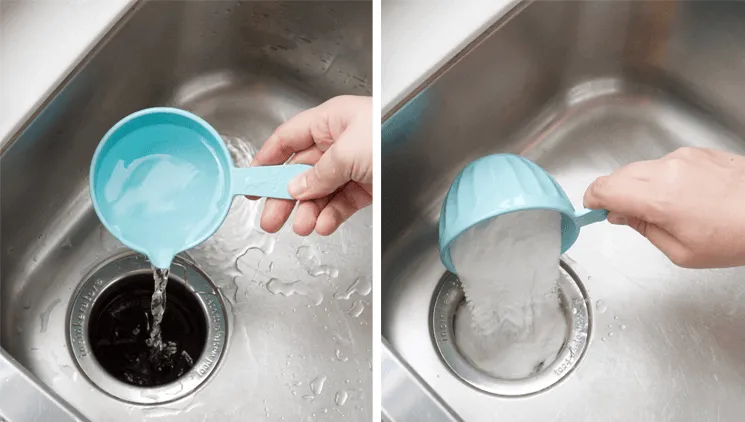 Use Bread To Pick Up Broken Glass
If a person has ever accidentally dropped and broken a glass in their home, the feeling of safety and comfort is lost. Cleaning up the shattered glass can be tricky as it is important to make sure every piece has been removed to avoid injuries. Fortunately, there is a simple solution. Use a slice of bread to press down on the area with the shards. It is important to prioritize safety and use the bread rather than using bare hands.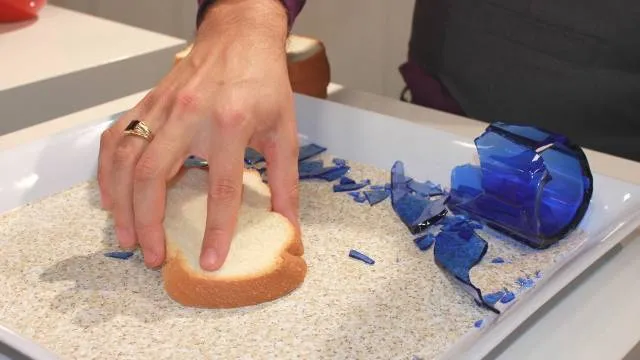 Cover Your Ceiling Fan With Pillowcases
Not everyone owns ceiling fans in their household, however for those who do, they are aware that the blades can accumulate dust. To solve this issue, you can use a pillowcase to cover each blade and let the fan run for a while. You can easily clean the pillowcases by washing them or using a vacuum cleaner to get rid of the dust. This way, you won't encounter the problem of dust falling on your lounge area whenever you turn on the ceiling fan.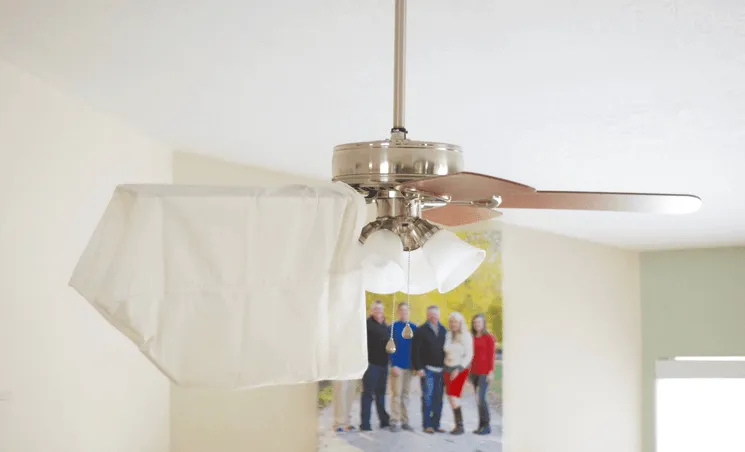 Cleaning Coffee Grinders With Rice
A large number of individuals rely on a good cup of coffee to kick start their day. A popular method for preparing coffee involves using a coffee grinder. Unfortunately, if not taken care of, these grinders can develop an unpleasant odor. Luckily, there's a simple solution to this problem – adding uncooked rice to the grinder, grinding it, and leaving it in there for several hours. This technique works like magic and removes the unwanted smell.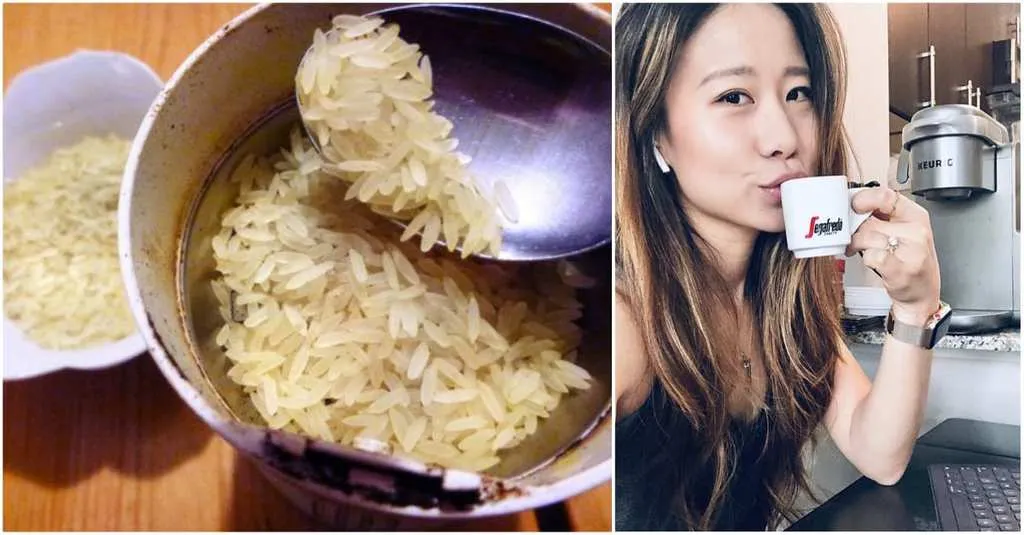 Scrubbing A Cast-Iron Skillet With A Potato
Although cast-iron pans are effective, cleaning them can be a challenge. Despite efforts to find an optimal cleaning technique, one individual proposed an unconventional approach: using a potato to scrub the pan. To do this, sprinkle salt on the pan, then use half a potato to scrub away the grime. Once the dirt has been removed, rinse the pan to complete the process. With these steps, your cast-iron pan will be restored to its former glory.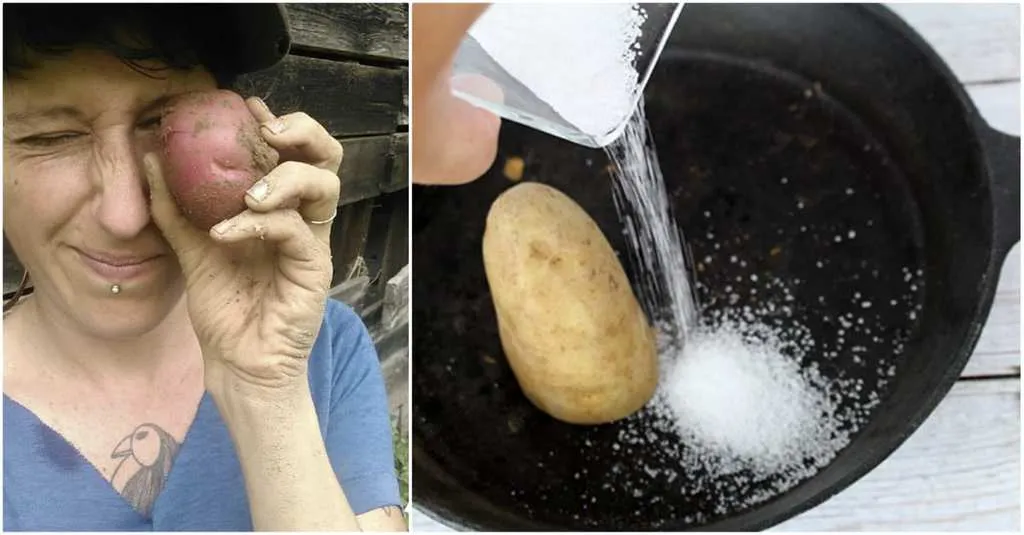 Cleaning Of The Ceilings And Walls
It's essential to clean all parts of the ceilings and walls thoroughly by dusting, and it's recommended to begin from the top and work your way down. Using a microfiber mop is an excellent tool for this task, but if you don't have one, you can use a t-shirt or old towel tied to a broom. Adopting this practice regularly will help minimize the amount of dust accumulation in your home, reducing the amount of time you spend sweeping or dusting.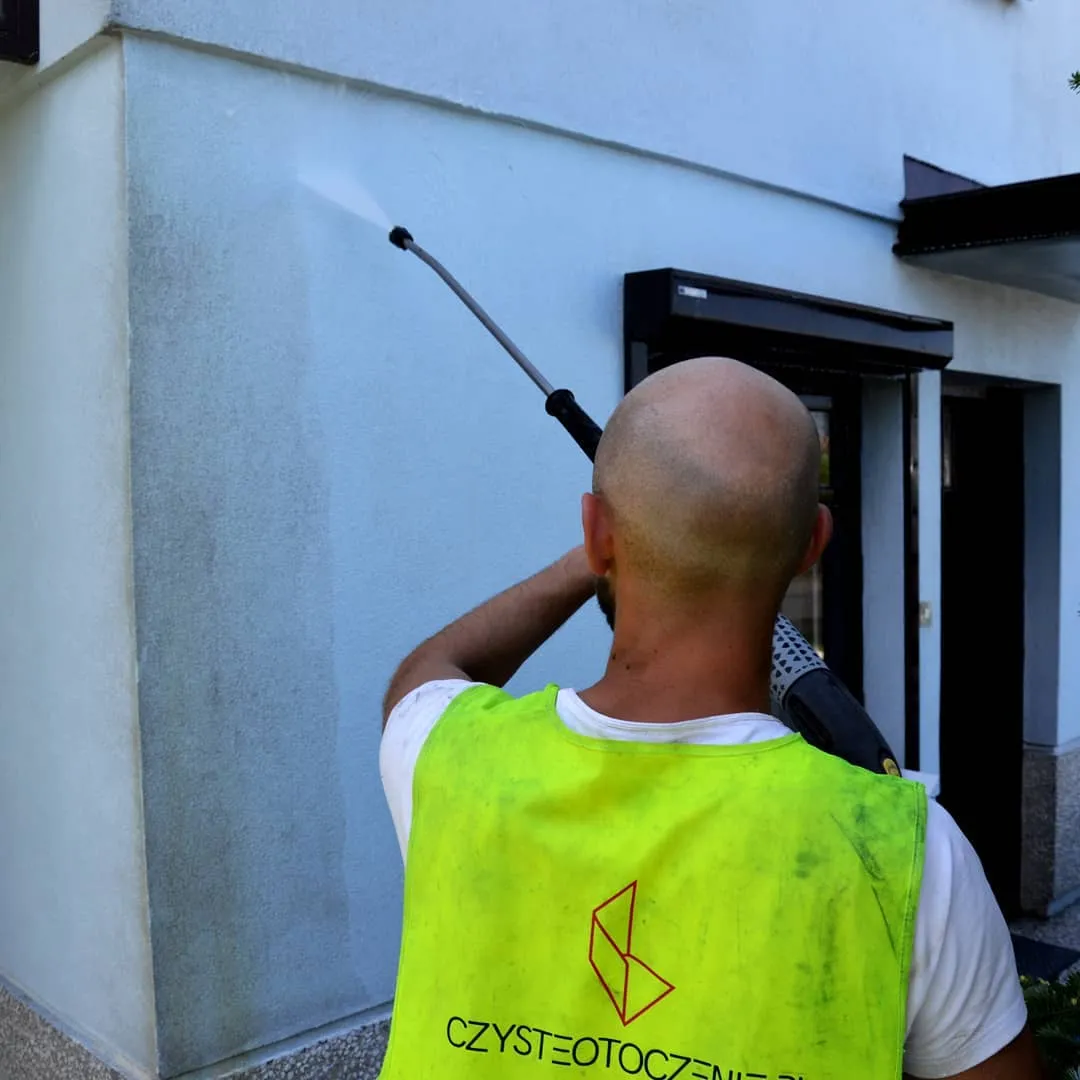 Take Excess Bags To The Waste Baskets
In order to maintain cleanliness in your home, it is recommended that you place any extra bags in the bottom of your waste bins. This will eliminate the need to carry them while cleaning, and allow for easy removal of full bags as you move about the house. Additionally, you can have a new bag readily available to replace the full one.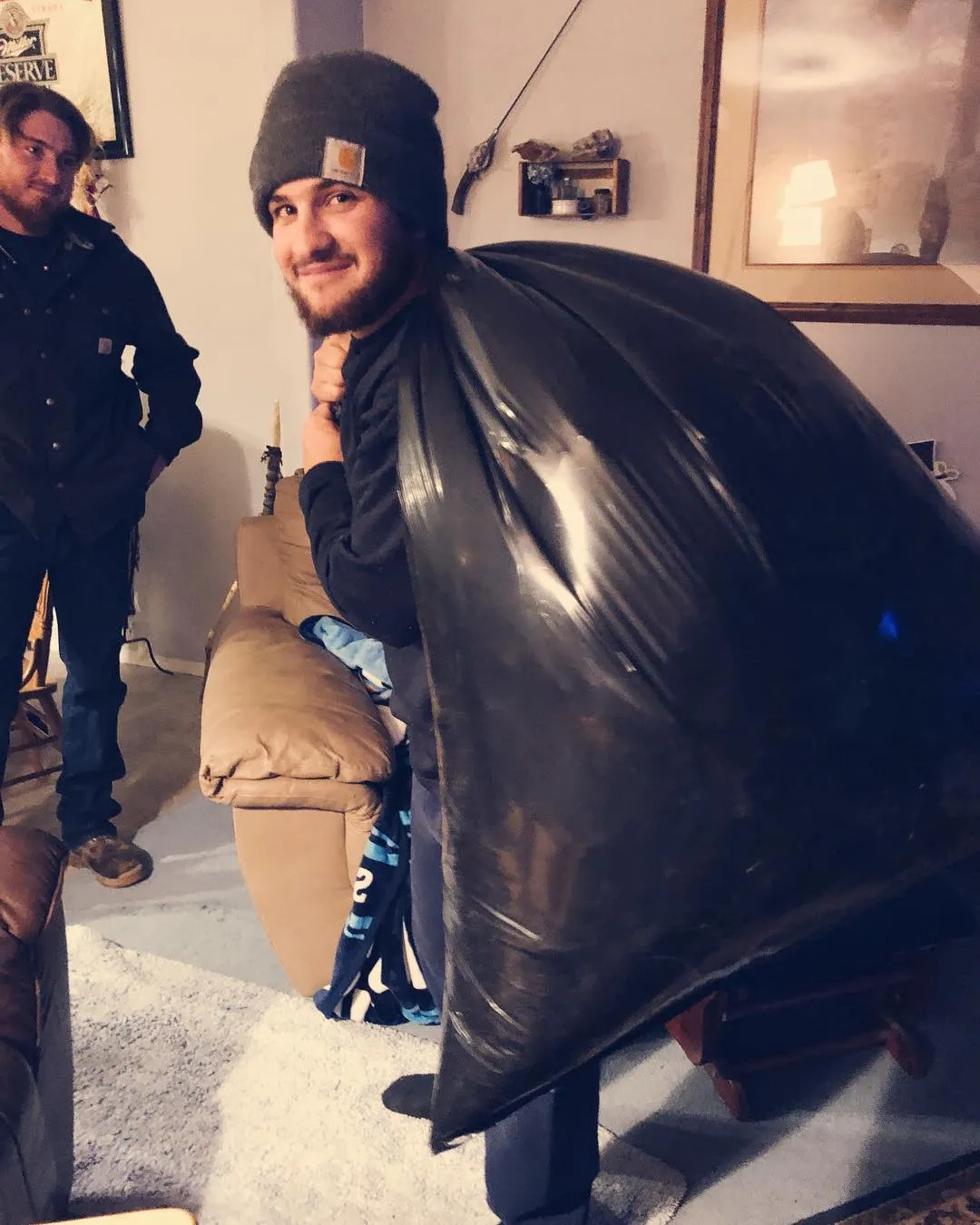 Use A Pattern
If you aim to transform your home into a gleaming oasis within a short span, adopting a cleaning pattern is the most suitable option. Haphazardly wiping surfaces in your house is not advisable. To avoid revisiting missed spots during your cleaning process, adhering to a coherent pattern is recommended. Consequently, incorporating a design approach in cleaning your home is the most efficient way to save time.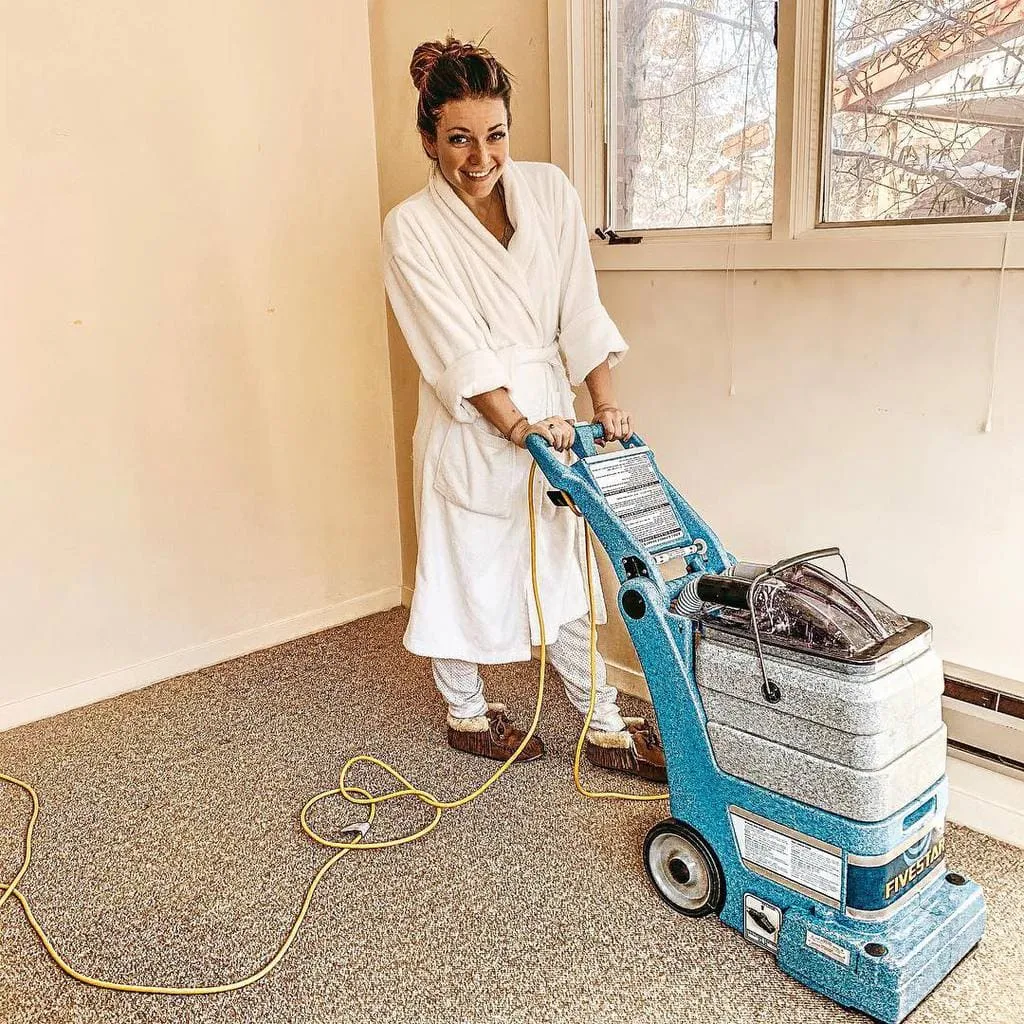 Remove Paint from Clothes With a Razor
If you have done some painting at your house on your own, you might have a spare T-shirt kept aside especially for this boring task. But what if you don't intend to paint on a particular piece of clothing and are not sure how to get rid of the paint? Removing the paint is not very difficult. You can use a razor blade to carefully scrape the paint off from the surface which will be effortless. Additionally, you can add glass cleaner to the blade for better results.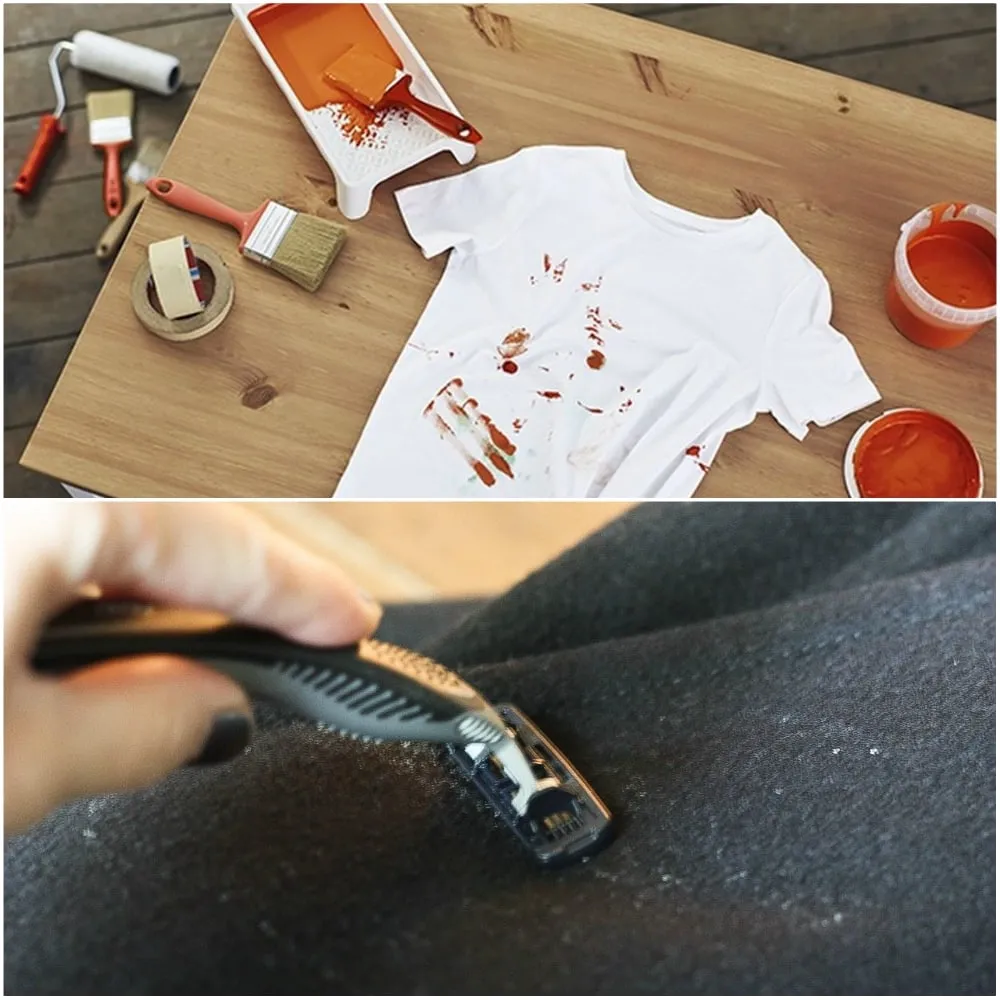 Clean Blinds With an Old Sock
Although it may seem like a silly idea, this particular method is effective. However, before you begin, it is important to ensure that the old sock you plan to use is cleaned properly. Dip the sock into a solution of warm water and cleaning solution, and then proceed to slide your hand into the damp sock and clean the blinds.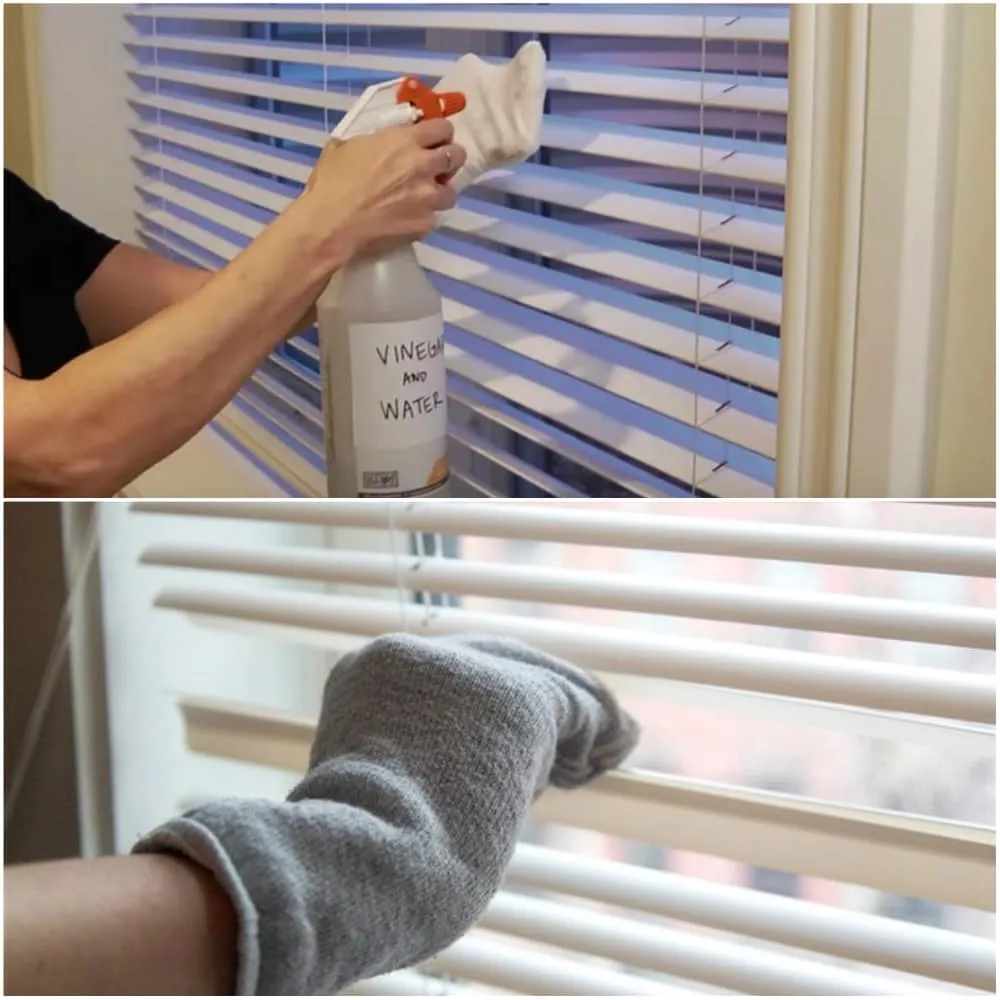 Remove Water Rings With Hairdryer
Ever wondered how to get rid of those annoying water rings on your coffee table? Of course, it's important to put your glasses on coasters in order to prevent this from happening in the first place. But here we are. Now, the key to getting rid of the water rings before they cause any serious damage is by using a hairdryer. Simply set it to medium heat and hold it about two inches away from the stain in question.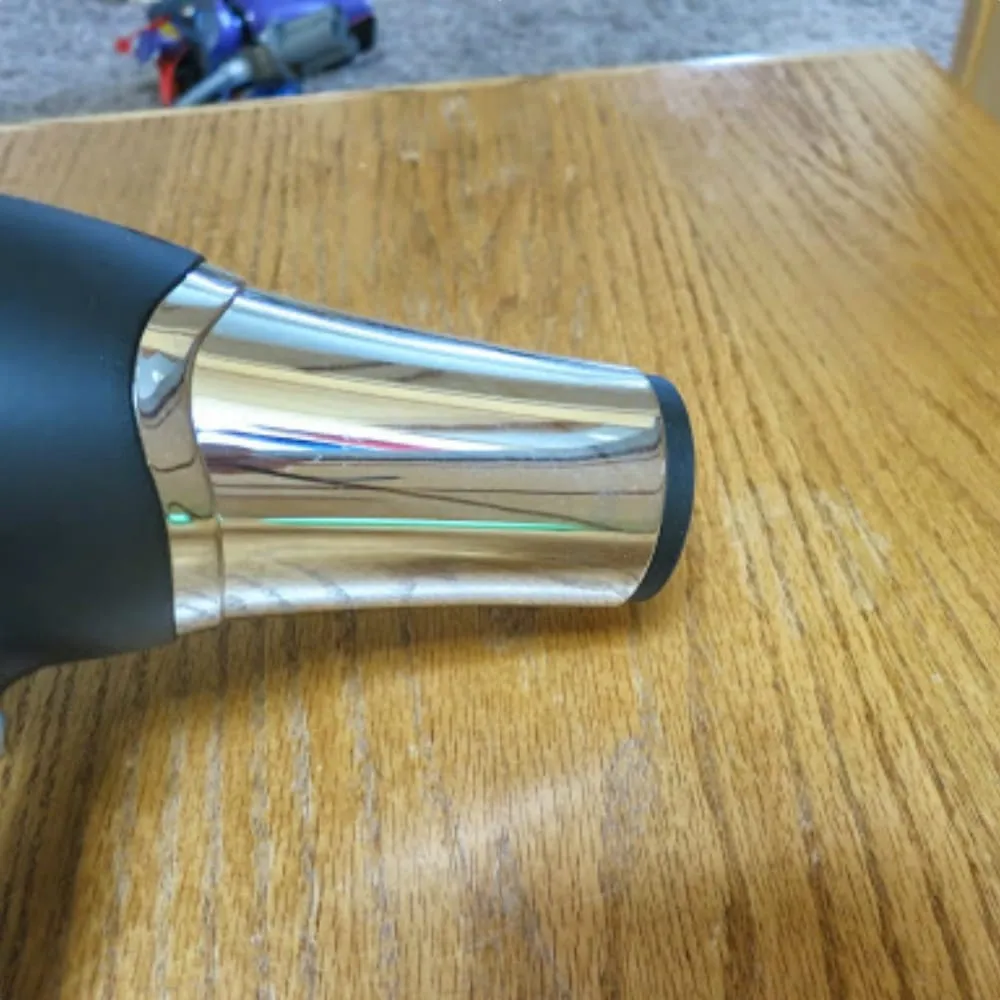 Keep the Oven Clean With Baking Soda
This might seem like one of the most obvious ones on this list. But still, it's worth doing! Our ovens are naturally going to get dirty over time. With all the things we like to cook and bake in them, plenty of dirt and grease will build up. That all needs to be maintained on a semi-regular basis. All you have to do is sprinkle some of it onto the base of the oven and then dampen it with some water.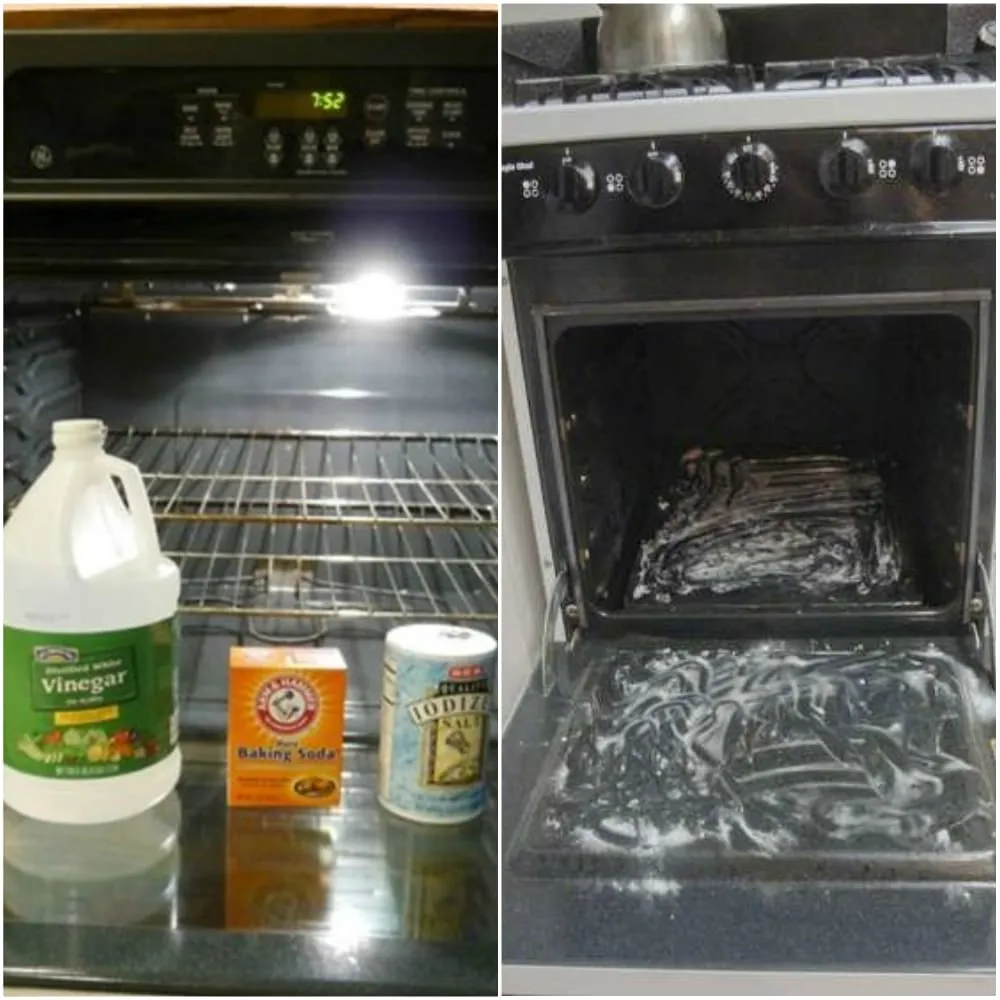 Clean Keyboard With a Toothbrush
Of course, this is another cleaning hack that requires an unusual item that you won't plan on using for its original purpose anytime soon. Keyboards get dirty without us even realizing it. In order to keep them relatively clean, we can take an old toothbrush, apply vinegar to the bristles and apply it to the keys in a gentle movement. It is exactly like brushing your teeth, except your doing it to your keyboard instead.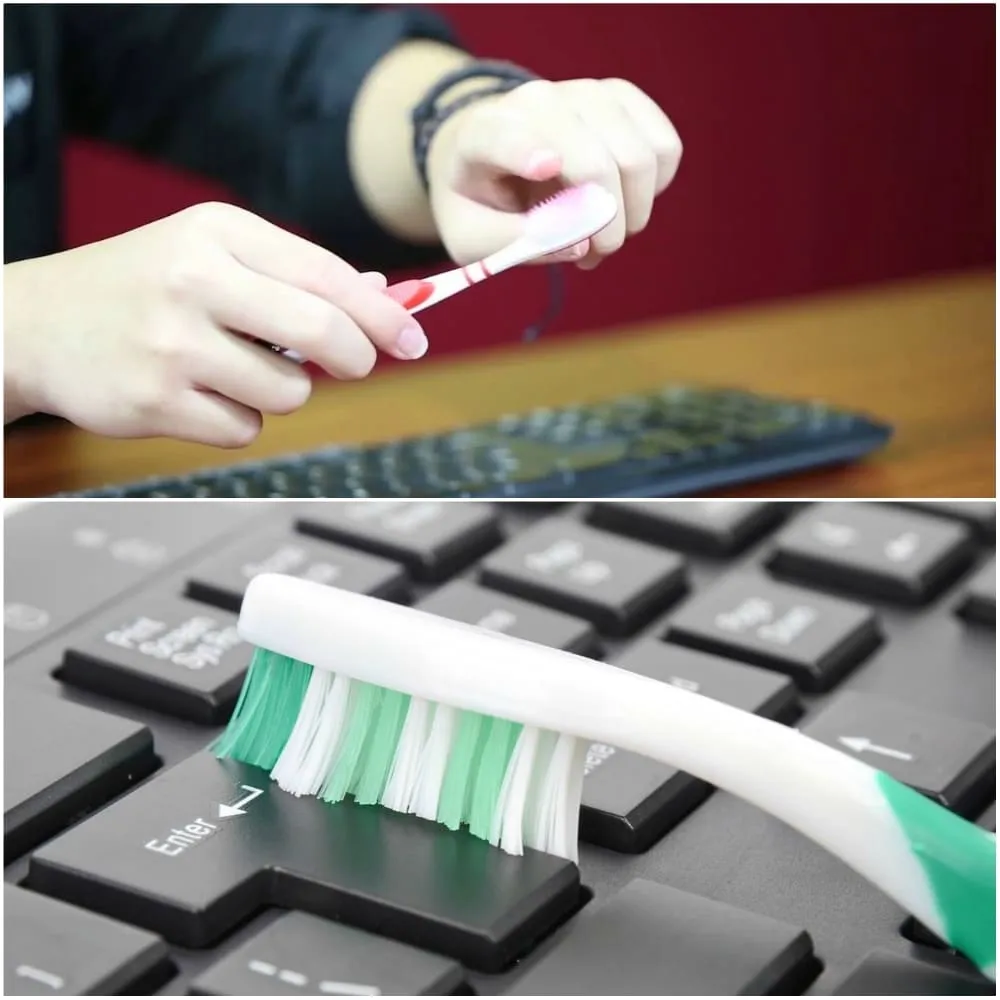 Use Newspaper & Charcoal to Absorb Fridge Odors
While one could clear out the bad smells in their fridge with some baking soda, there are other things that can have just as much of impact, if not more. Firstly, take an old newspaper, crunch it up and fill the shelves with it. The next step is to put some chunks of charcoal into the two trays. You can also put some in the freezer. All you have to do next is close to the door and let it work its magic.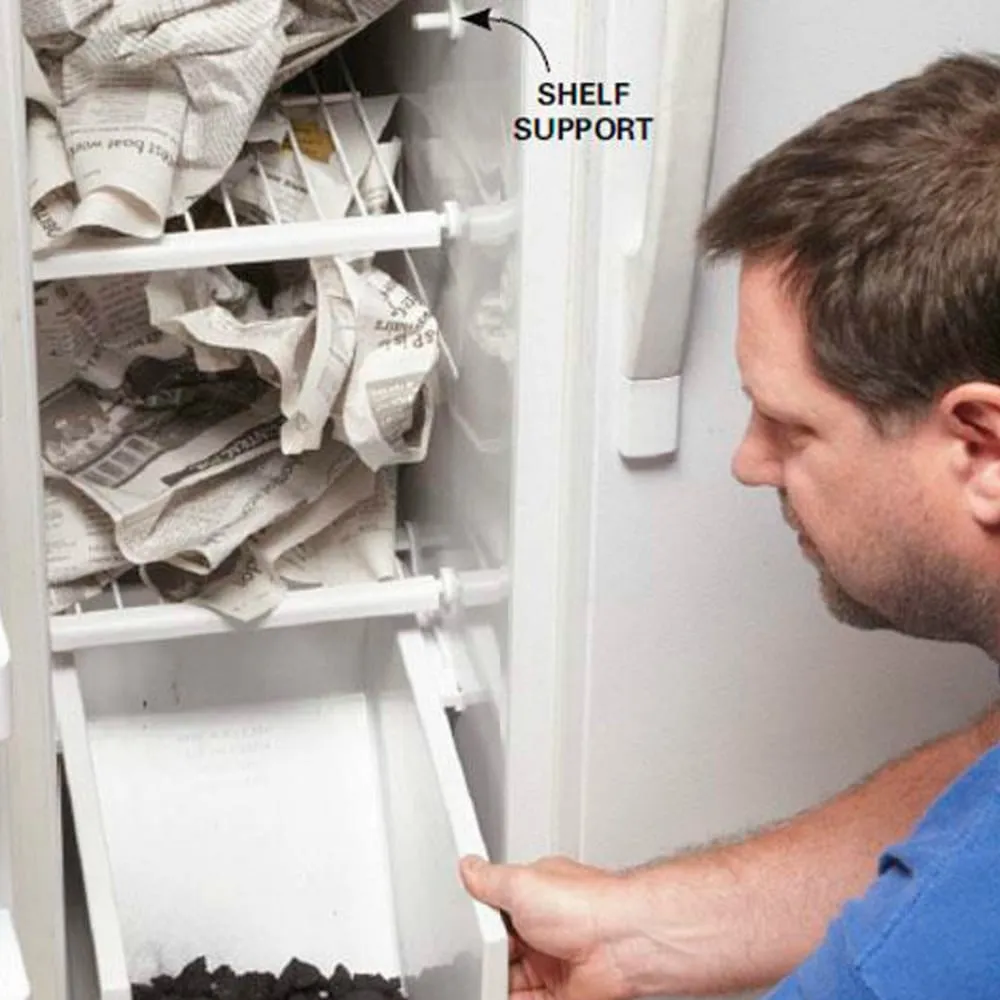 Remove Carpet Stains With Baking Soda
There is no denying that carpets can get all sorts of stains as the years go on. However, some stains are worse than others and even the most laidback homeowners might feel a desperate need to get rid of the worst ones. All you need to do to fix this problem is to mix some baking soda with a bit of vinegar. These two compounds end up fizzing together when mixed. A little bit of science can solve any problem.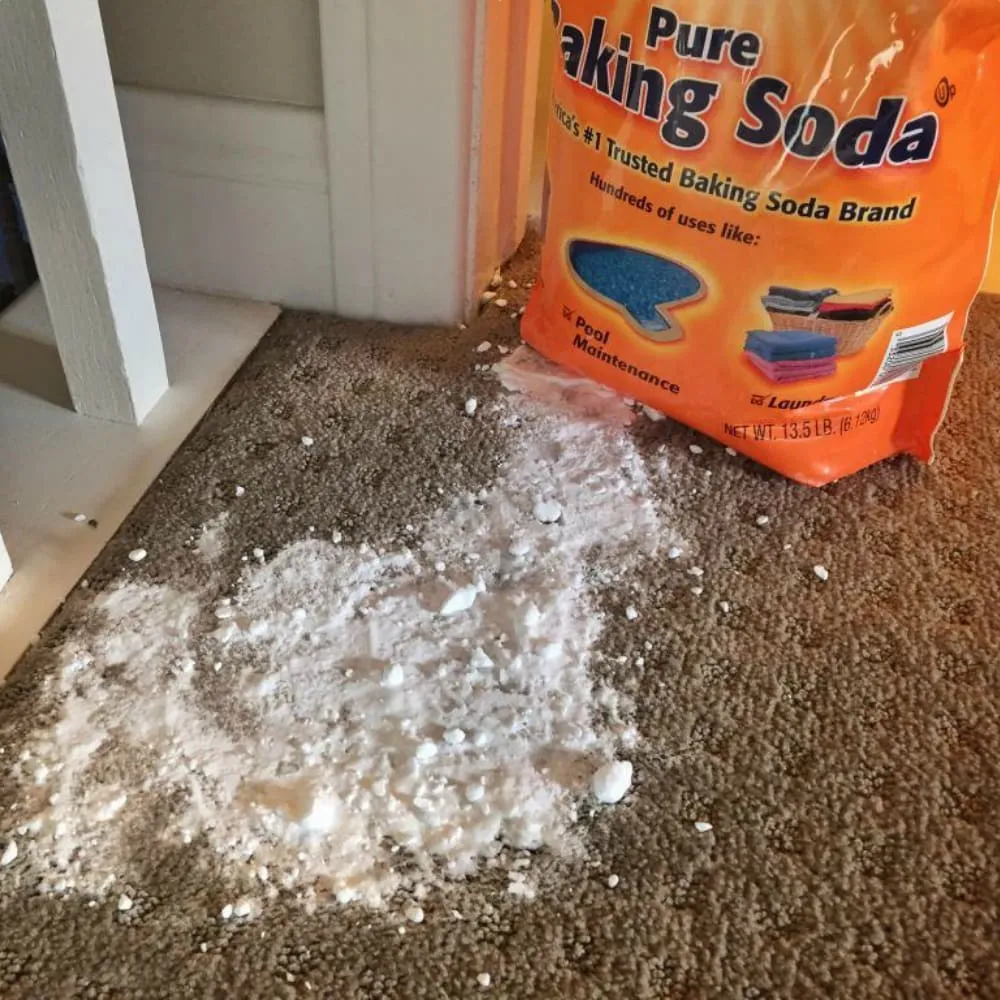 Clean Shoes With Toothpaste
You know what actually helps keep your sneakers in top condition? While we usually associate with toothpaste with cleaning our teeth, it actually works on all sorts of footwear too. It's especially useful for white-soled sneakers, which are easiest to get dirty. Just make sure that the toothbrush you're using is an old one you're willing to through away after. Apply some toothpaste to where there's dirt and start brushing away. Leave the toothpaste on for 10 minutes before removing it.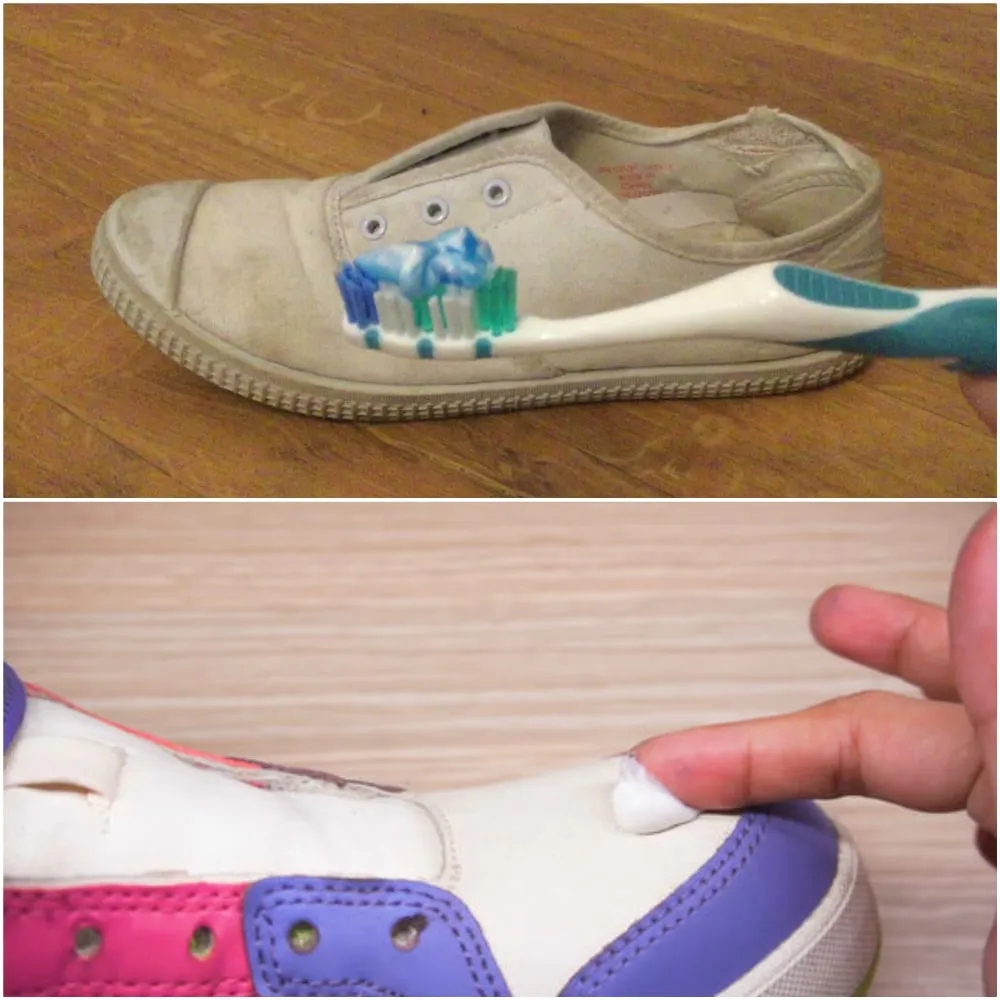 Clean Blender With Dish Soap
While there are a number of ways to clean a blender, this might be the easiest way of them all. In order to get your blender crystal clean and spotless, simply take some dish soap, pour into the blender and mix it with some warm water. Then, turn on the blender for a minute or so. In no time at all, you can rinse the blender and empty out all of the water. Add white vinegar or some chopped lemon if there are any stubborn stains.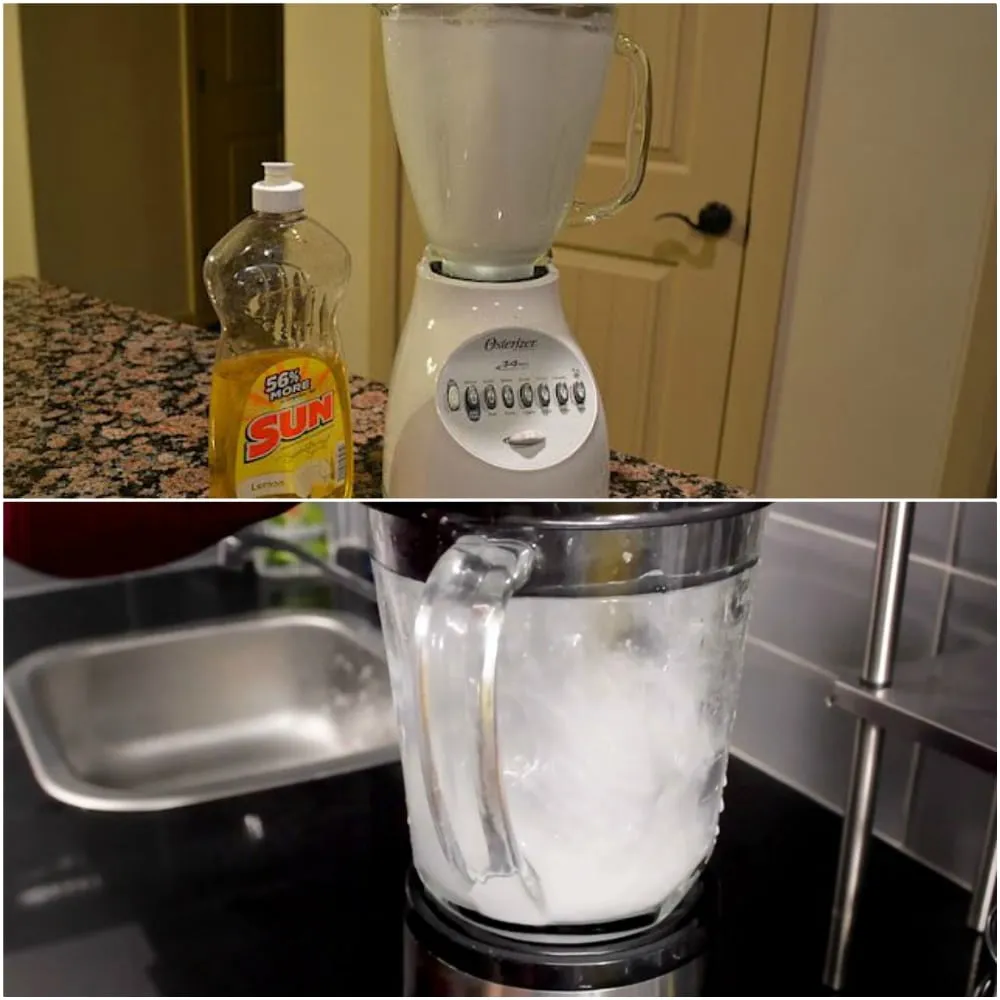 Toothpaste Can Also Clean Engagement Rings
Another "household" item that toothpaste apparently works wonders on is an engagement ring. Any wife out there likes to keep their diamond ring shiny and sparkly, even 50 years into the marriage. However, you might be apprehensive to get it cleaned at a jeweler – it can be quite expensive! So all you have to is apply some toothpaste to the actual diamond on the ring. Then, brush it a bunch of times before adding some polish.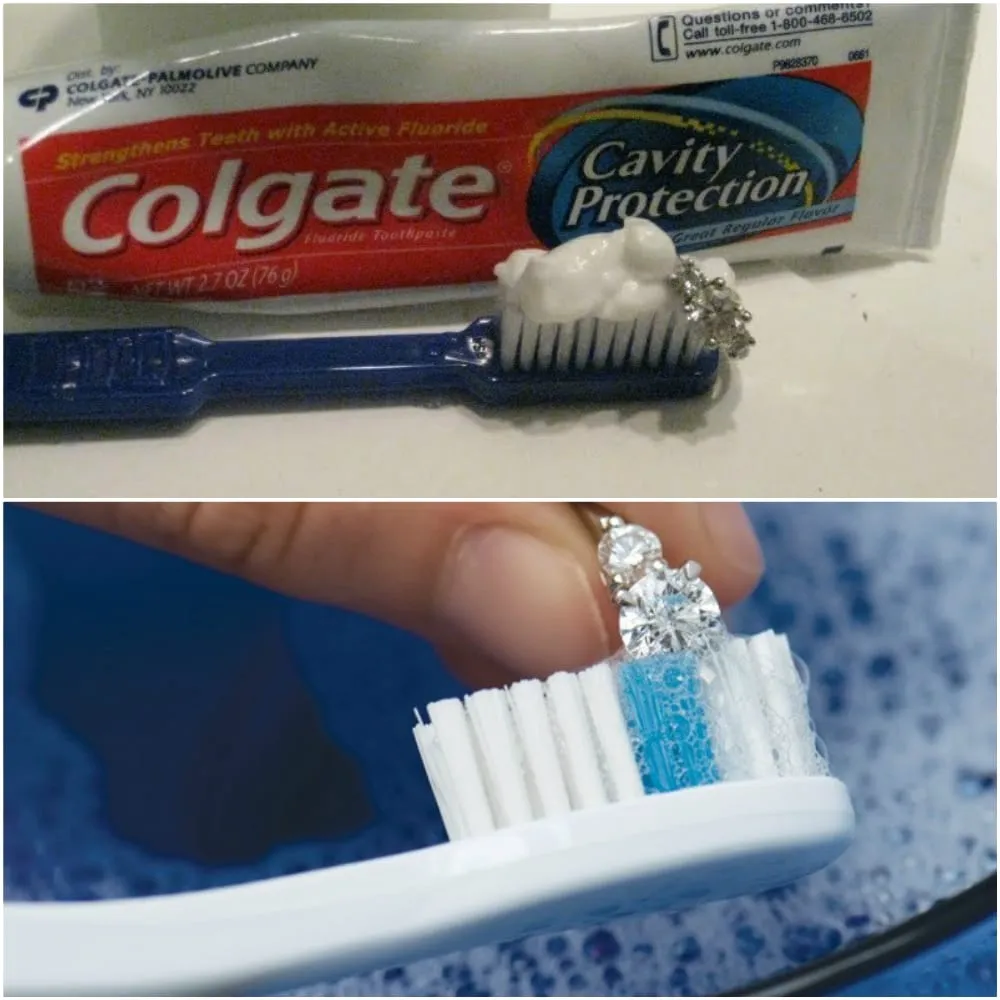 Clean an Iron With Foil & Salt
Cleaning an iron can be a tricky job. However, with this neat little cleaning hack, it will be the easiest thing in the world. Firstly, take a sheet of aluminum foil and place it over your ironing board. The next step is to take half a teaspoon of regular table salt and sprinkle it over the foil. And finally, you need to make the iron nice and hot before running it over the foil a handful of times.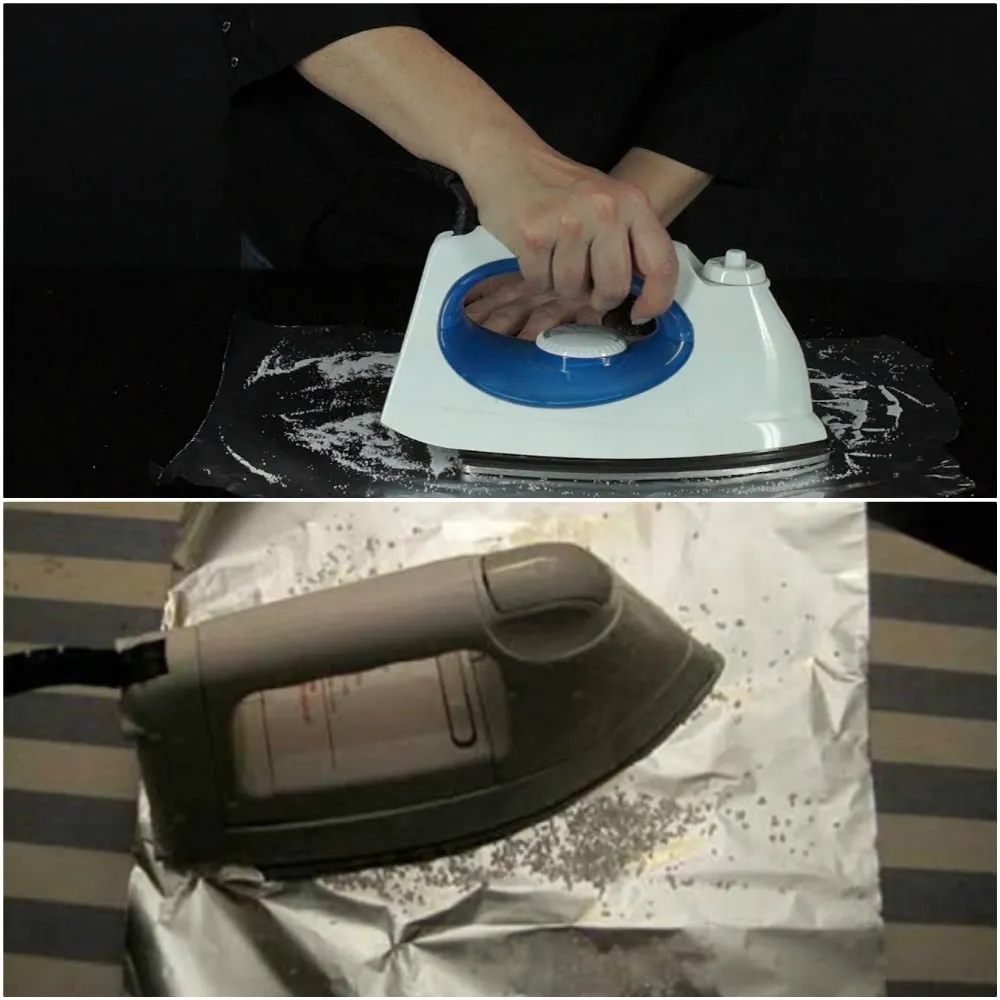 Baking Soda Keeps Grills Clean
Sure, inviting our friends over for a BBQ and using the grill is always a lot of fun. However, it isn't fun when you forgot to clean it from last summer. Also, you can't just ignore it and expect to be able to fire up some more hot dogs and burgers. The key to the solution is by applying some baking soda to the grill. Of course, make sure that the grill is cool and is not being used when you finally decide to do it.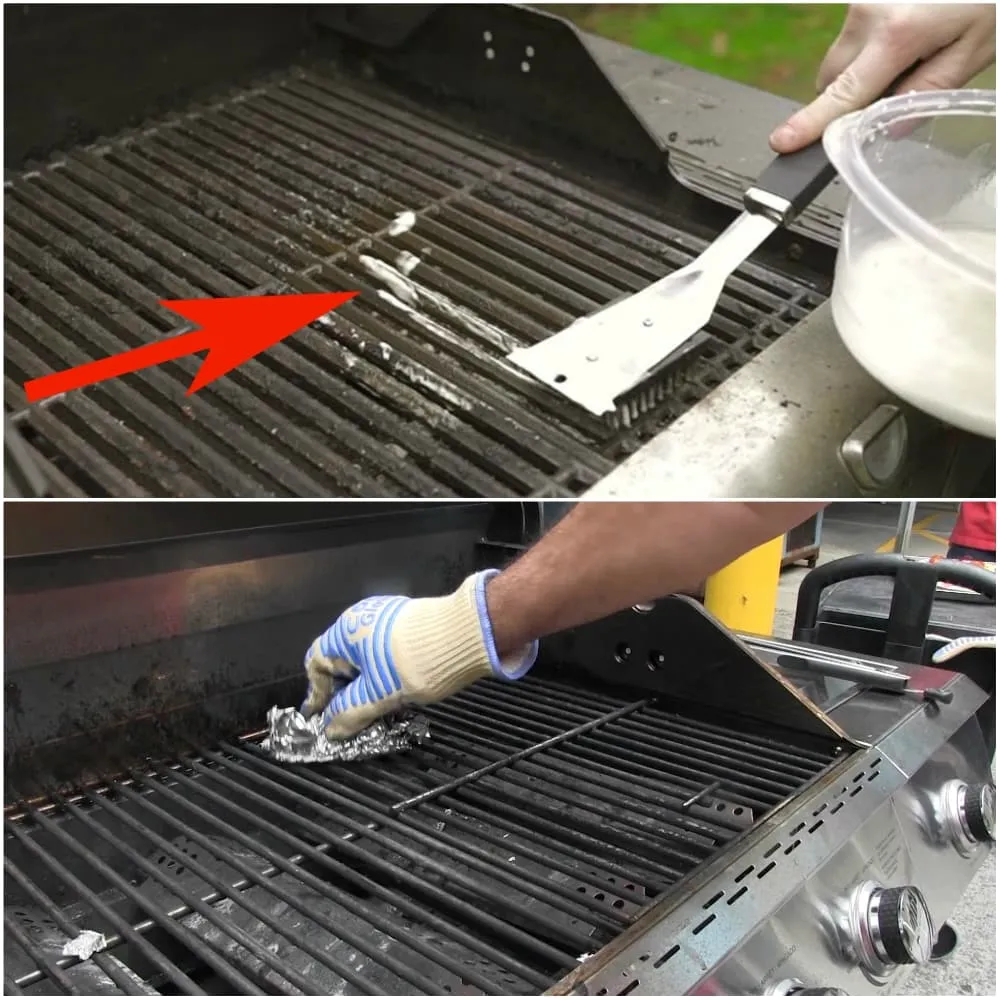 Clean Your Baseboards
Yes, there are cases where your house may look clean, but it is essential also to check your baseboards. Remember, you can't say that you have a clean house if your baseboards look dirty. Therefore, clean the panels with a damp microfiber mop if it has been some time ever since you cleaned them, since a lot of dust and dirt tends to stick to this lower part of the wall.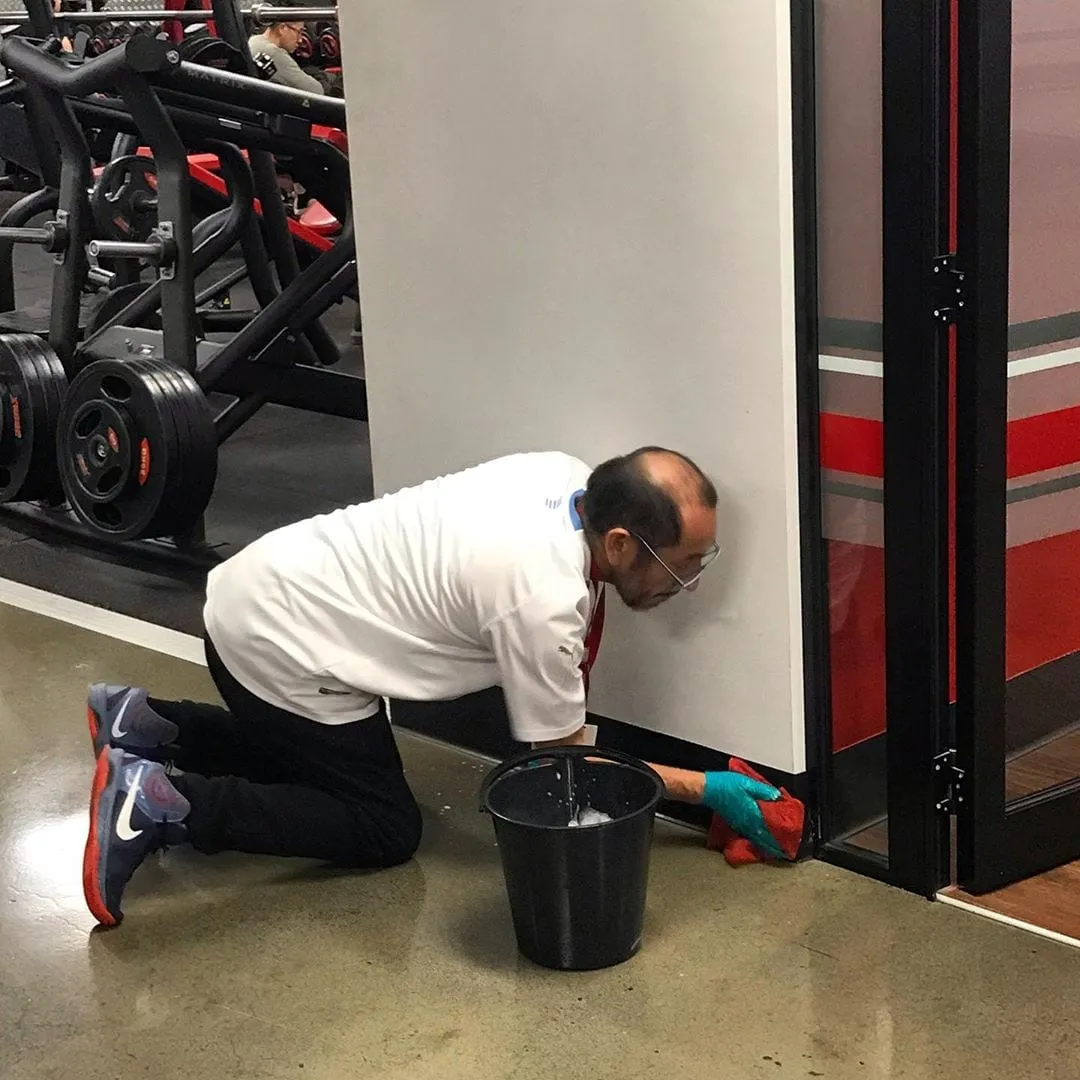 Folding Towels In Threes
Another essential cleaning hack you need to try today is folding your towels in threes. This cleaning hack must be a priority for anyone who wants to have the look of their bathrooms put together. Therefore, you should take some of your time to fold all your towels in threes. Wrapping them in threes is the best option for enhancing a polished, hotel-inspired look.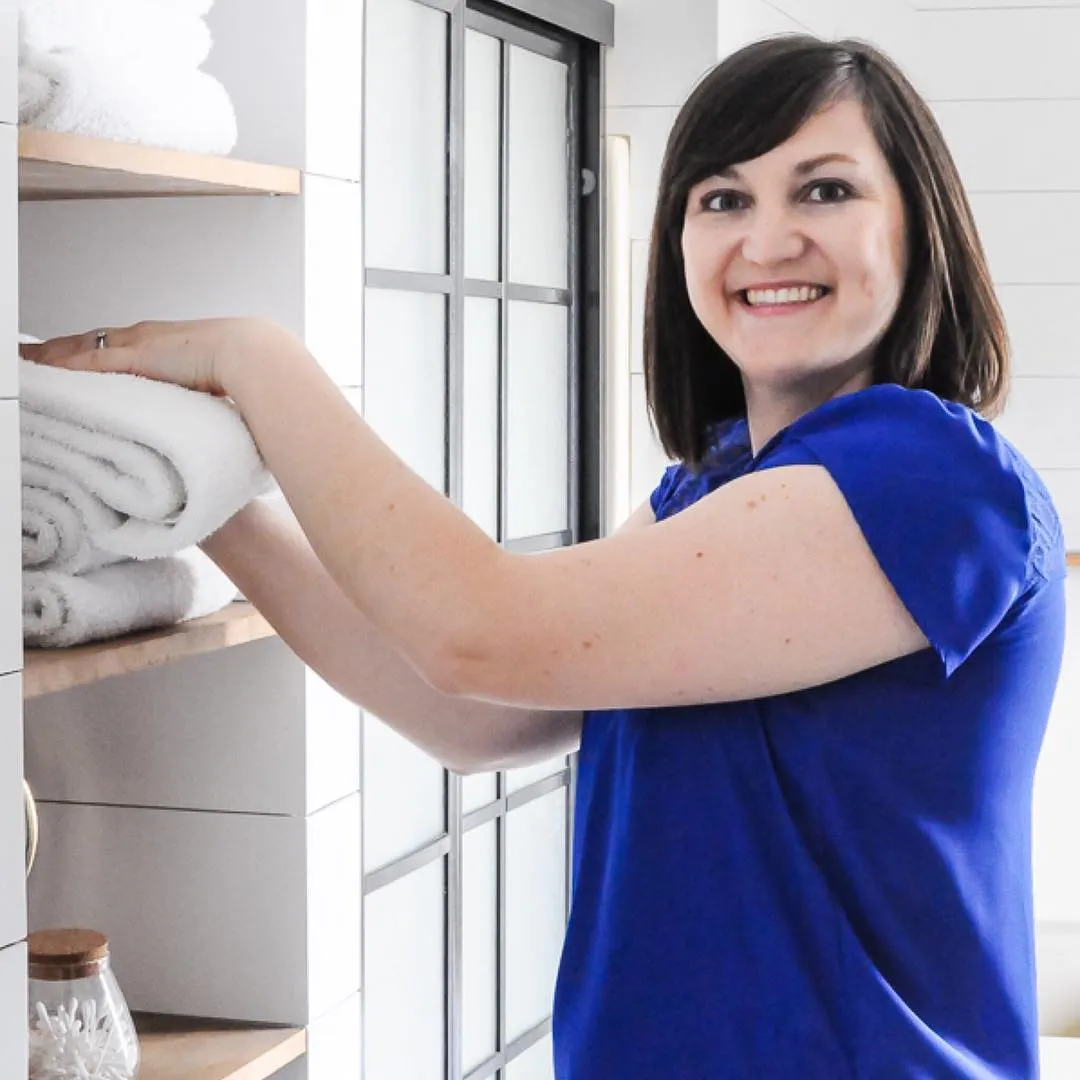 Use A Rag To Clean Your Bathroom
It's hard to top the look of a floor washed by a hand, but for many people it's not realistic. But cleaning the floor of your bathroom should not consume much of your time since it's only a small space. Besides getting down on your hands and knees, using a rag to clean the bathroom's floor is the best option to go for if you want to access the tight areas and have them clean.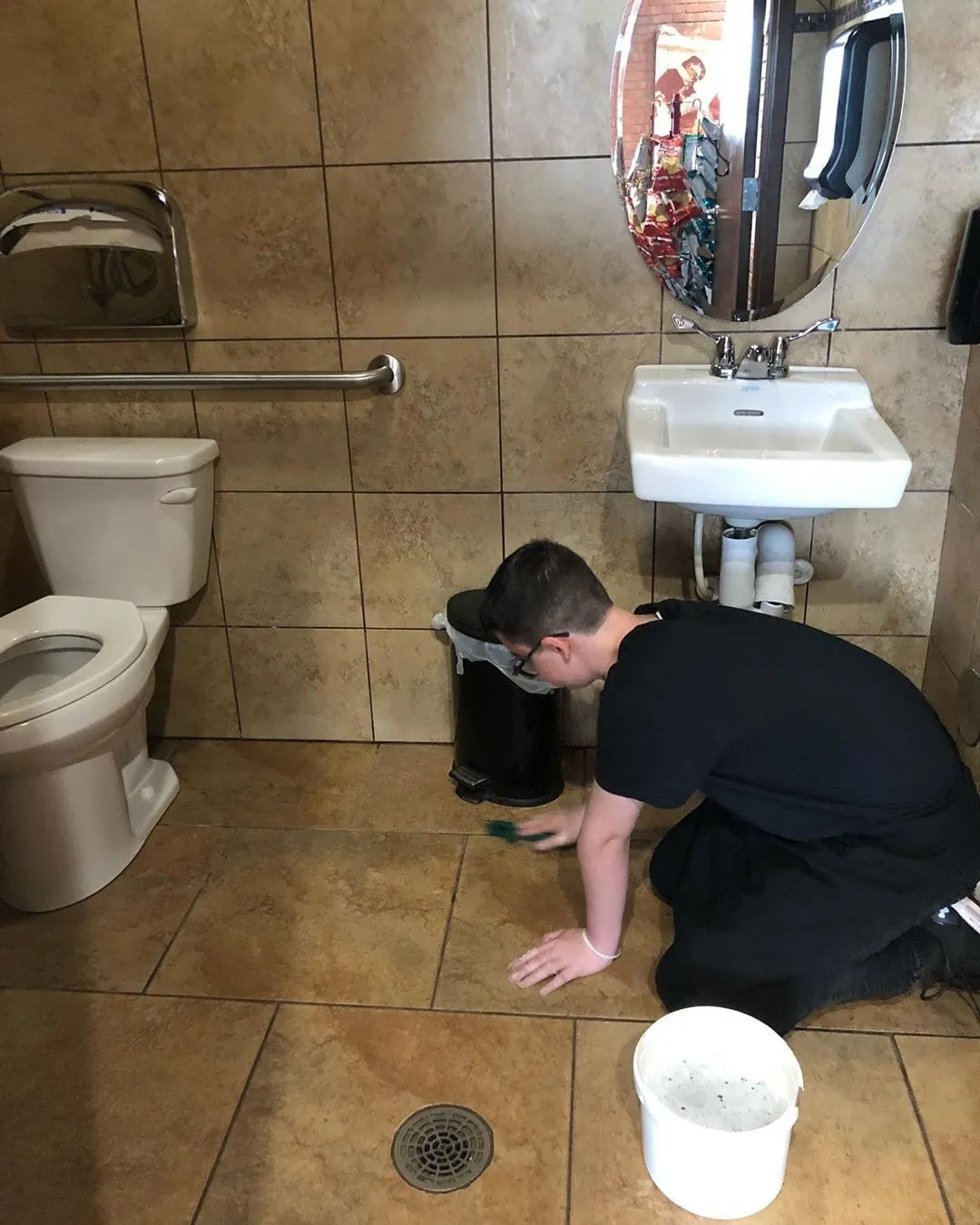 Purchase An Extension Cord
Don't waste much of your time unplugging and plugging your vacuum while cleaning your house. With the extension cord, you don't need to disconnect it while moving to another room to clean it. When you have an extension cord, you only plug it at a single place, hence saving much of your time. For this case, a 50-foot extension cord is the most preferred option since it can serve almost all or a significant portion of your house floor without having to pause and then look for a new outlet.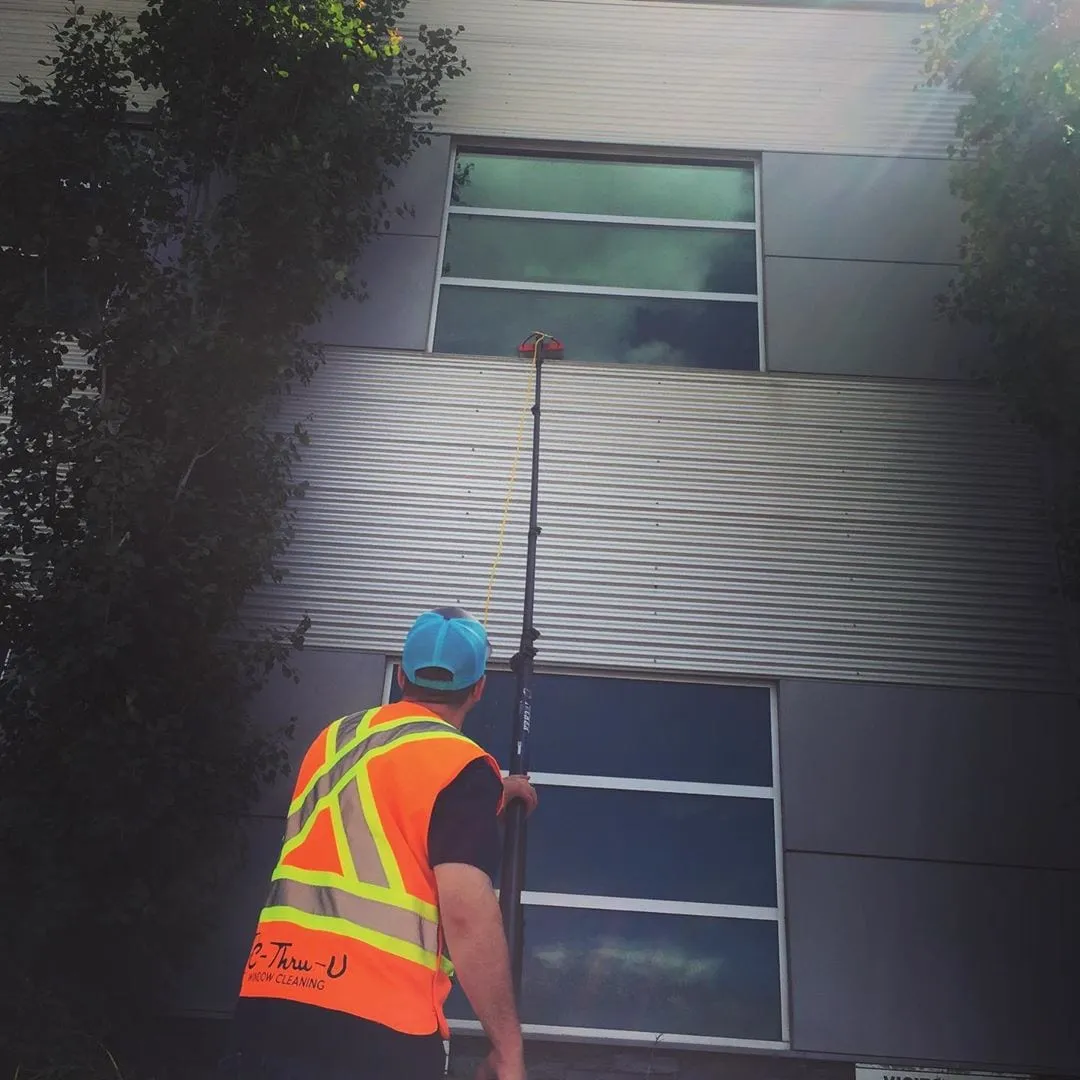 Let Cleaning Products Sit
This is the best housing cleaning hack if you want to save time. Spray on your favorite cleaning products and then give them some time to sit for the best results. This will save you time and effort when scrubbing. This technique works best in the bathroom or on stained kitchen counters. You need to give these cleaning products some time to work since some of them don't disinfect immediately when you spray them. During this period, they break down the crud and kill germs.
Application Of Products