Ever since Pete Davidson began his career in 2013, he has been attracting a lot of attention. Although he is famous for his numerous talents, Pete's followers and critics are equally interested in his personal life. As a comedian and former cast member of Saturday Night Live, he has been making headlines not only for his work but also for his relationships and body art.
Who Is Pete Davidson?
Pete Davidson's rise to fame may appear sudden, but it's understandable if you're not entirely acquainted with his career.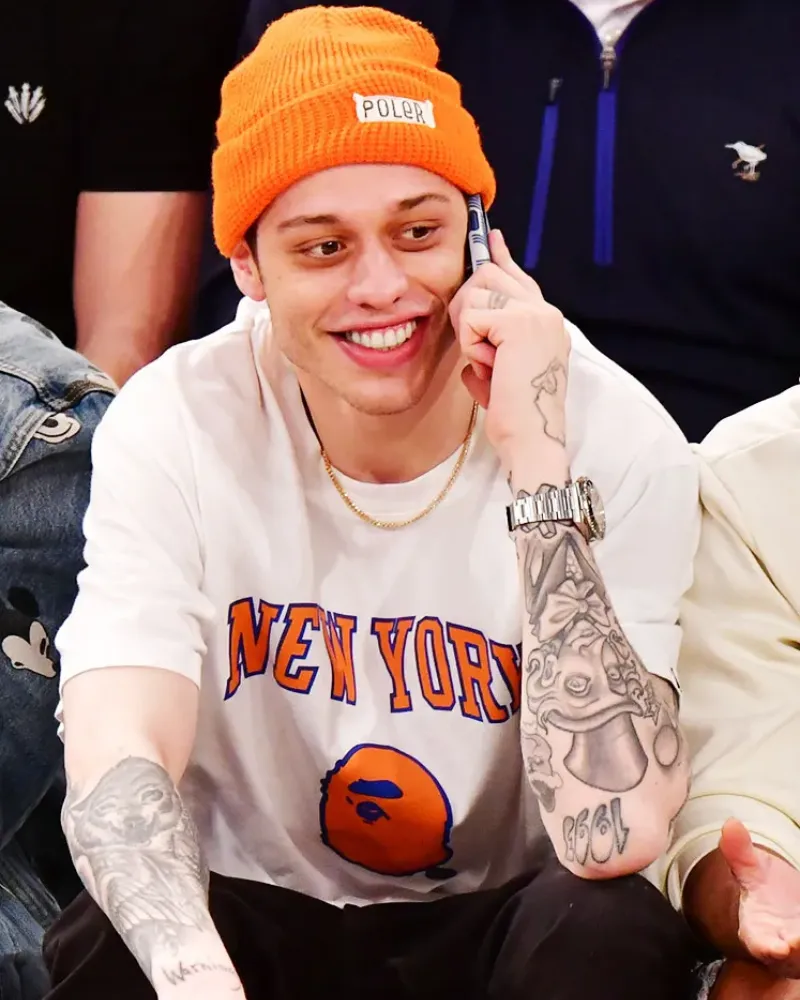 The celebrity started out as a standup comedian but quickly transitioned into acting, landing multiple roles on screen. Despite expectations, he has taken on serious roles as well as comedic ones and has also worked as a writer and producer behind the scenes. Fans and critics have also kept a close eye on his personal life, particularly his romantic relationships.
Starting Standup
Davidson has explored multiple roles during his career, but he's primarily known for his early work in the field of comedy, which gained him a great reputation. At a tender age of 16, he delivered his maiden stand-up comedy performance.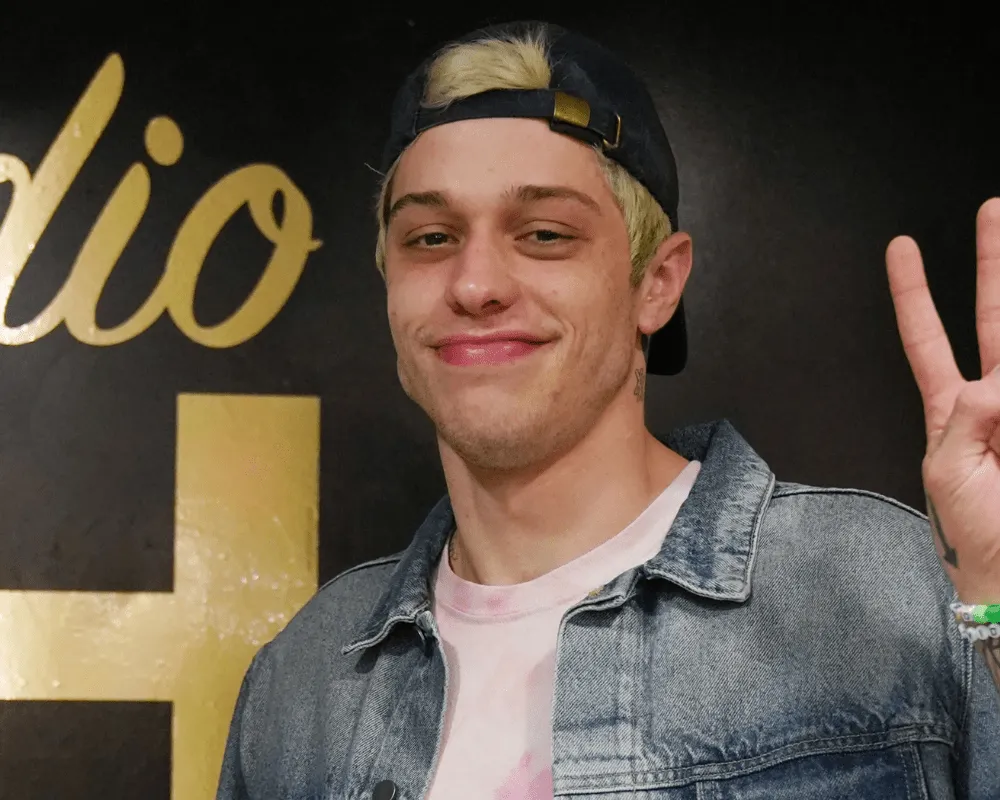 Although he now has a Netflix special, Davidson did not begin his career on that platform. He initially performed in his hometown of Staten Island, New York, starting with his first-ever performance in a bowling alley after being challenged by his friends.
Appearing on Failosophy
During his initial career, Pete Davidson put significant emphasis on two platforms: MTV, specifically MTV2, and Comedy Central.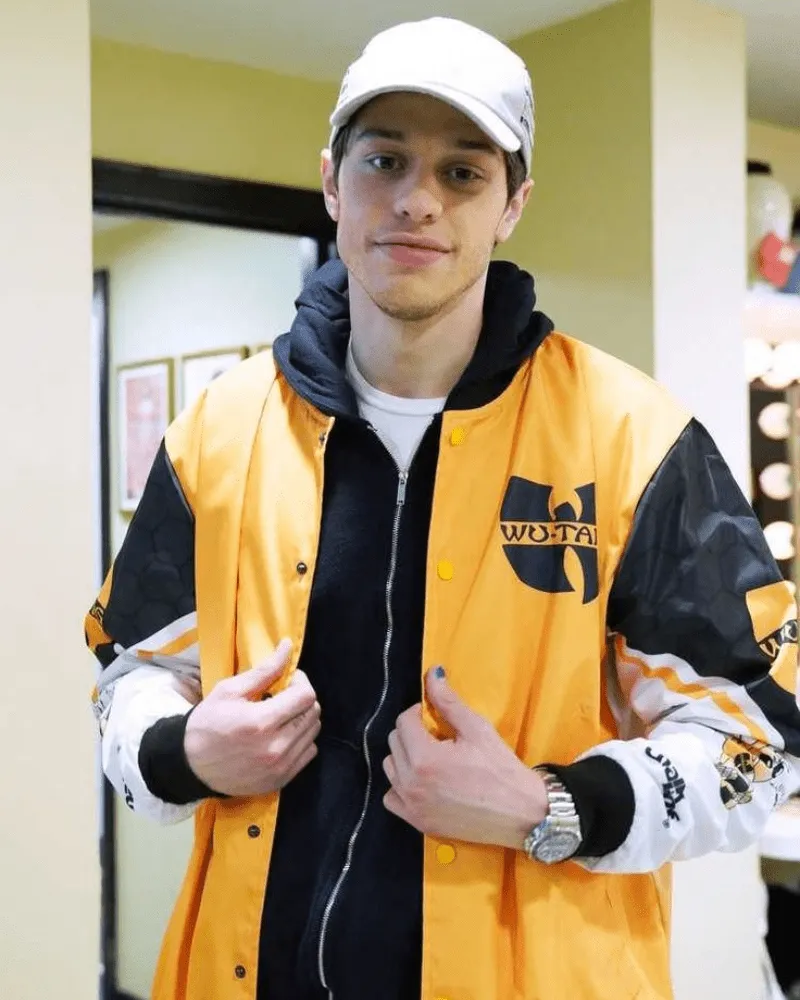 Davidson began his career on television with Failosophy, a series he first appeared in 2013 on its third episode. The show included other renowned personalities like Brooke Van Poppelen, Jessimae Peluso, and Hasan Minaj. This was just the beginning for Davidson on this network as he continued to grow.
Next Up: Guy Code
In the beginning of his career as a comedian, Davidson got a chance to be on another MTV2 show. This time, he would have a more extended role in the television performance.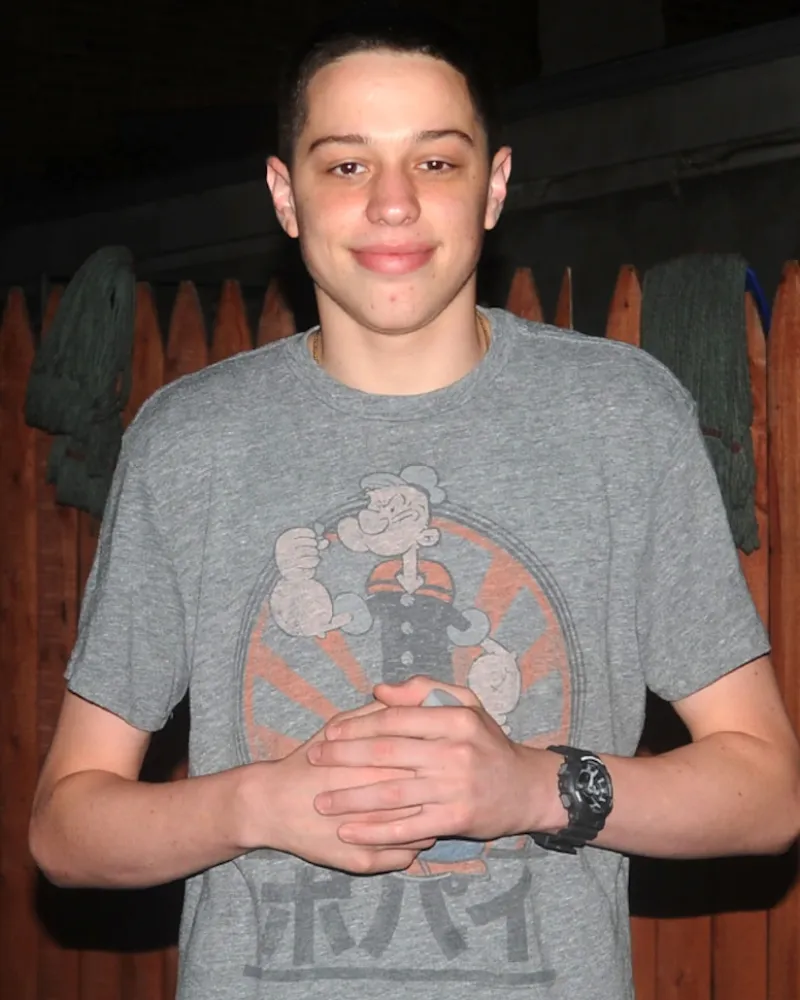 Guy Code, a funny show about the experiences of men, was a reality series that premiered on MTV2. As a complementary show, MTV2 introduced Girl Code. Davidson featured in the first four episodes of Guy Code's third season, after which he exited the show.
Comedy Central's Gotham Comedy Live
After beginning his stint on Comedy Central, Pete Davidson initiated his participation in Gotham Comedy Live, a program that spotlights the performances of stand-up comedians, enabling Davidson to feel comfortable and confident.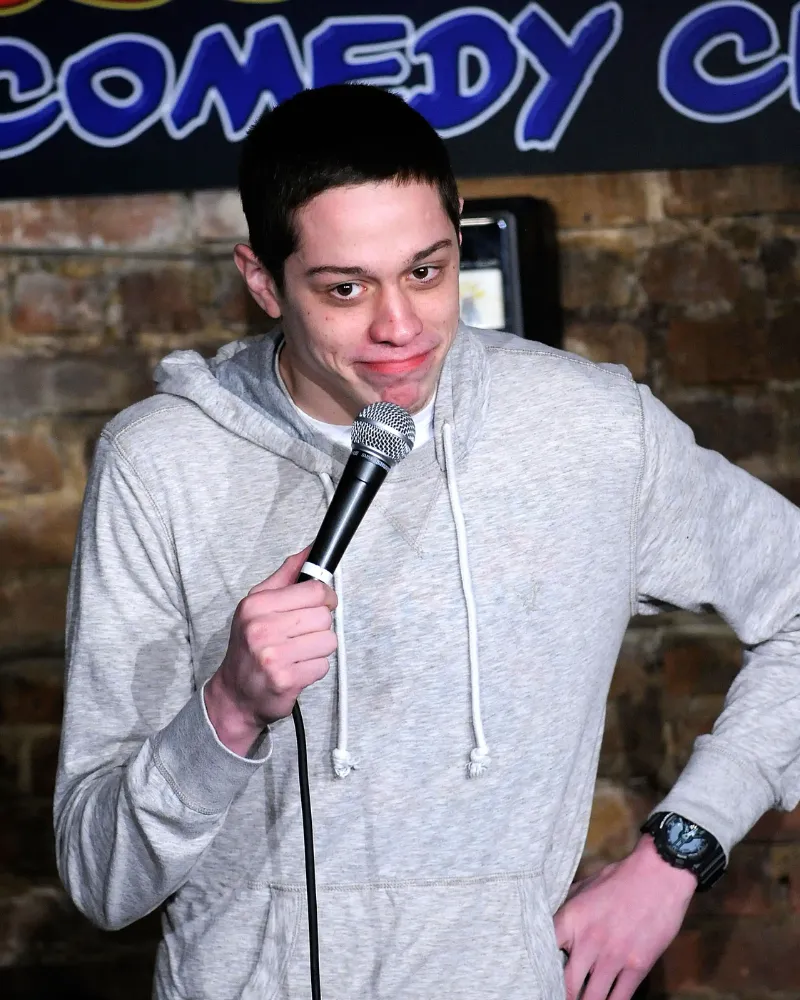 On this occasion, we are discussing the comedic acts of the Gotham Comedy Club situated in New York City, not related to Batman's Gotham. The humorist made an appearance in an episode of season two.
Joining Wild N' Out
Davidson is widely recognized for this particular role on MTV and it also signaled the comedian's comeback to MTV2.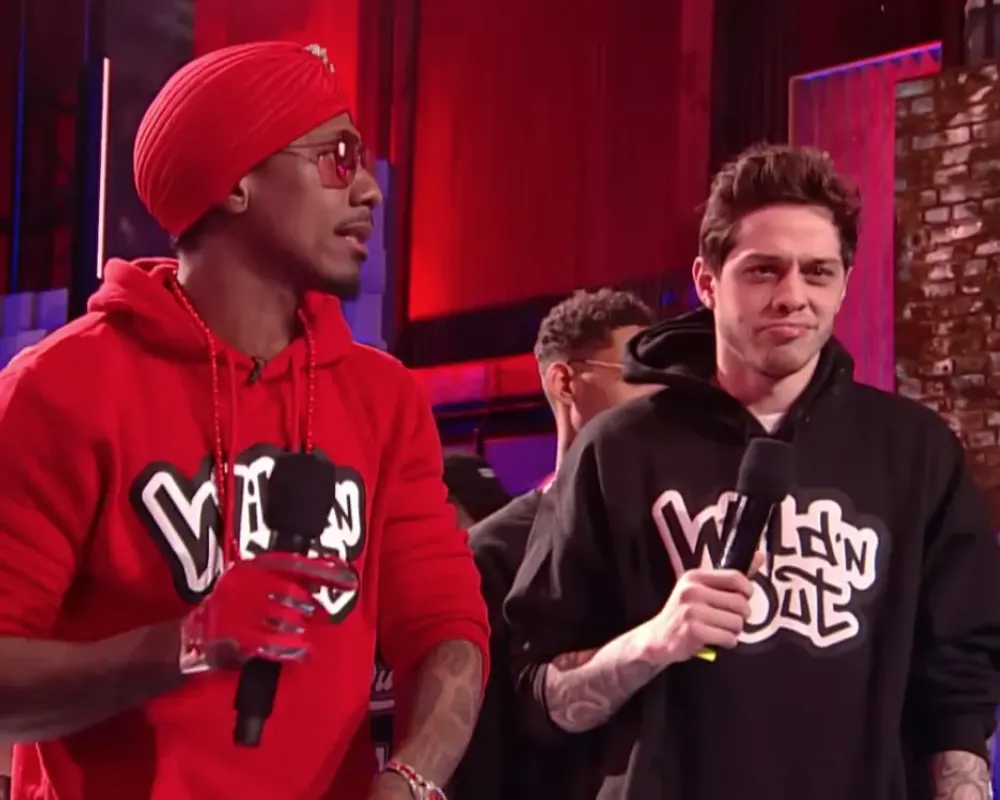 During that period, Nick Cannon's show Wild 'N Out was quite well-liked on MTV. Davidson's role in the show was more prominent than his previous roles on MTV2, as this marked the beginning of his six-part series on Nick Cannon's program.
A Cameo in Brooklyn Nine-Nine
Davidson quickly joined a comedy ensemble for a TV show as well. Prior to his stint at 30 Rock for SNL, he had already appeared on an episode of another well-known program.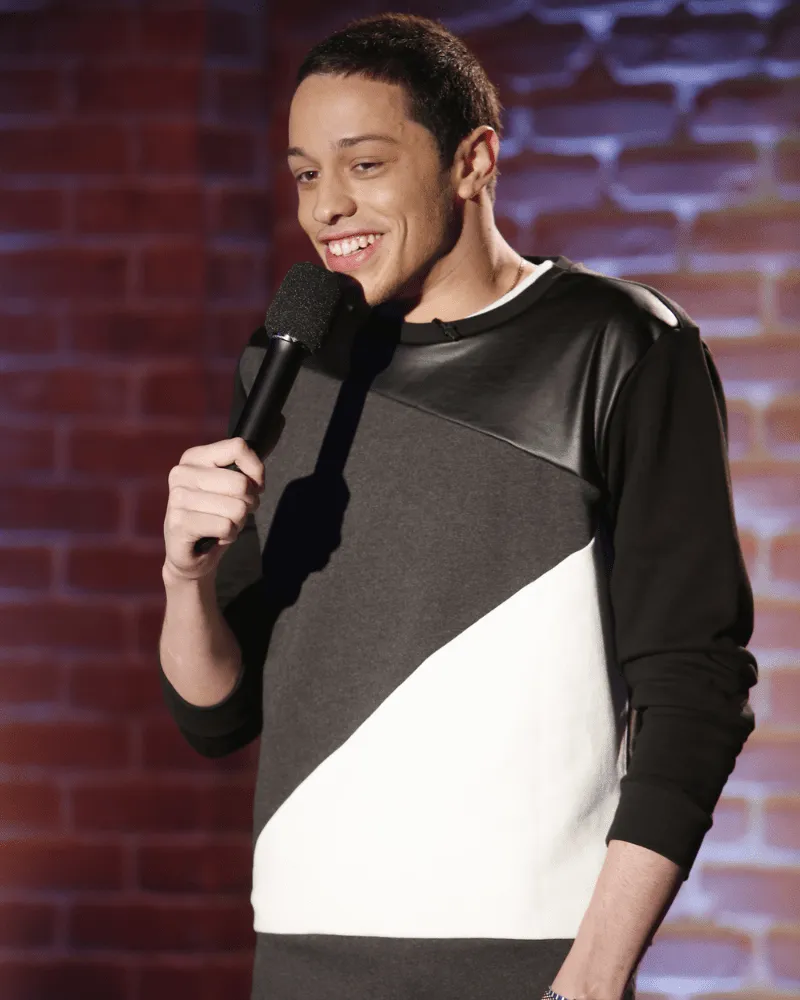 Brooklyn Nine-Nine distinguishes itself by using humor to approach the traditional procedural show format. The show has also featured prominent comedic talents such as Andy Samberg and Chelsea Peretti. One episode, from 2013, features Pete Davidson as Steven, a reluctant participant in Amy and Rosa's outreach program.
Almost Another Role
Pete Davidson experienced a significant year in his career in 2014. However, he faced disappointments as some of his roles did not work out as expected. Recently, Davidson disclosed that he had plans to be part of a TV series named Sober Companion.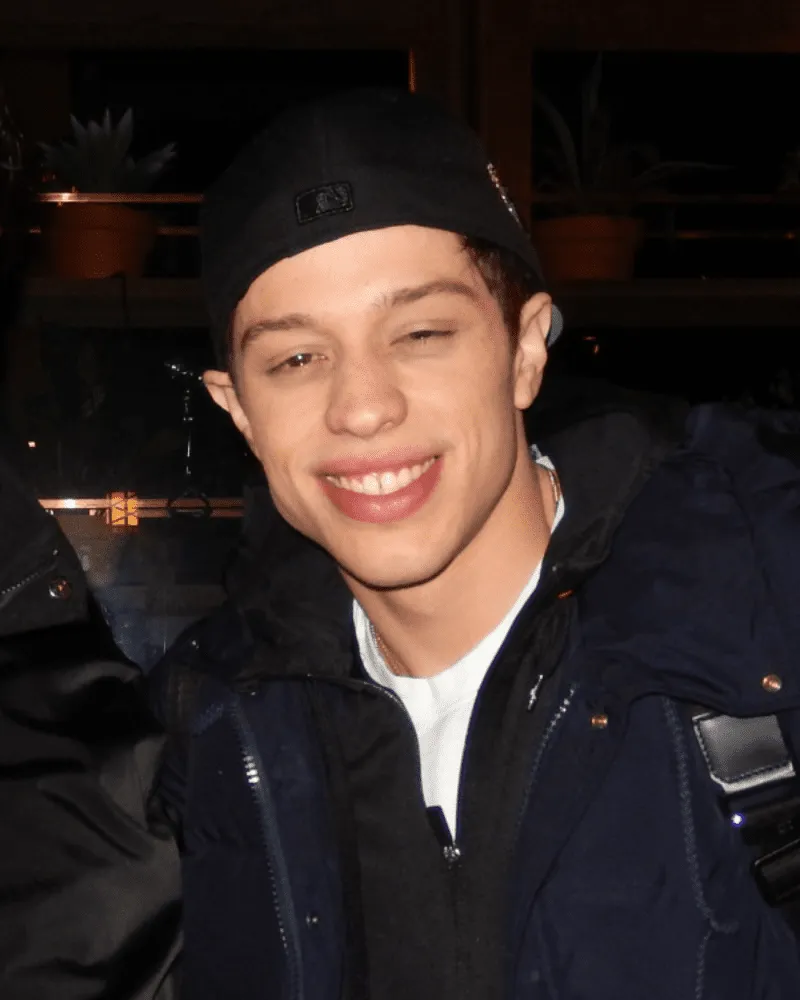 Despite this, he was scheduled to feature in the premiere episode of the upcoming Fox television series. However, as it occasionally occurs, the opportunity did not come to fruition and his part was not broadcasted. It had only been 12 months since Fox had presented the youthful comedian in their Night of Comedy.
An Important Meeting
On occasions, it is said that having the right connections can make a big difference. That was certainly the case for Pete Davidson who got a boost in his career by meeting Bill Hader in 2014 while filming a movie.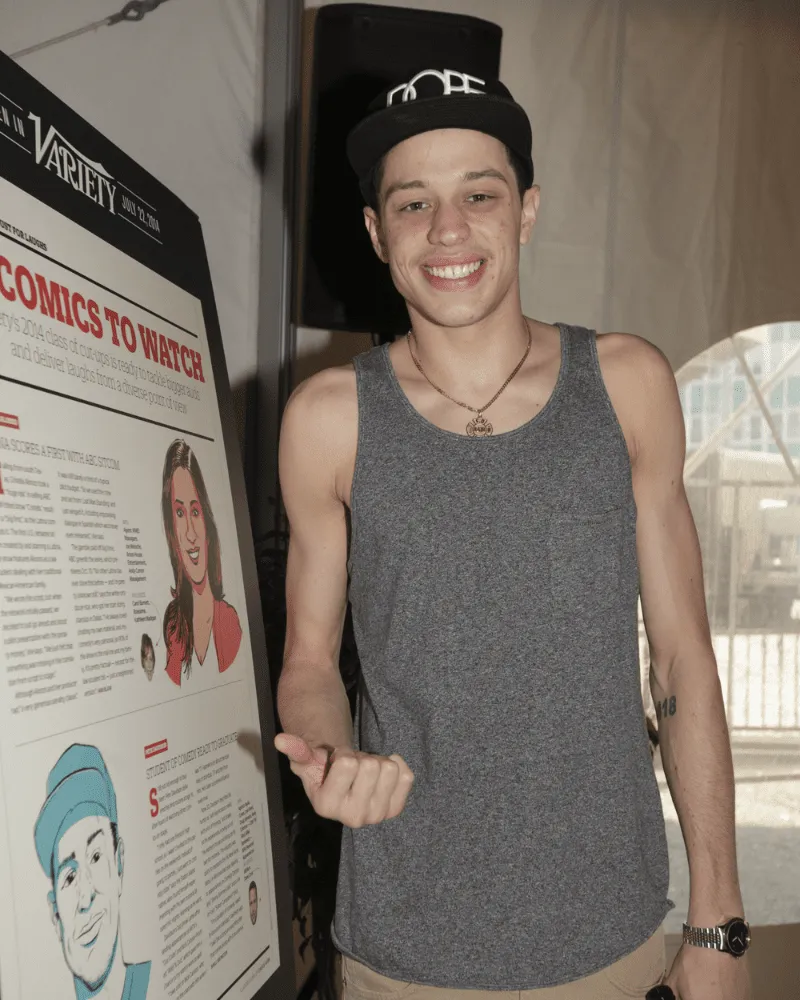 Davidson played an early part in Trainwreck, a movie that starred former Saturday Night Live cast member Bill Hader. This encounter allowed Davidson to audition for the famous sketch comedy show, and Hader recommended him to Lorne Michaels, the show's longtime producer.
Joining Saturday Night Live
Many comedians who aspire to make it in Hollywood consider joining the Saturday Night Live cast as a significant milestone. Davidson's remarkable audition impressed the selection committee, and he was offered a role in the cast.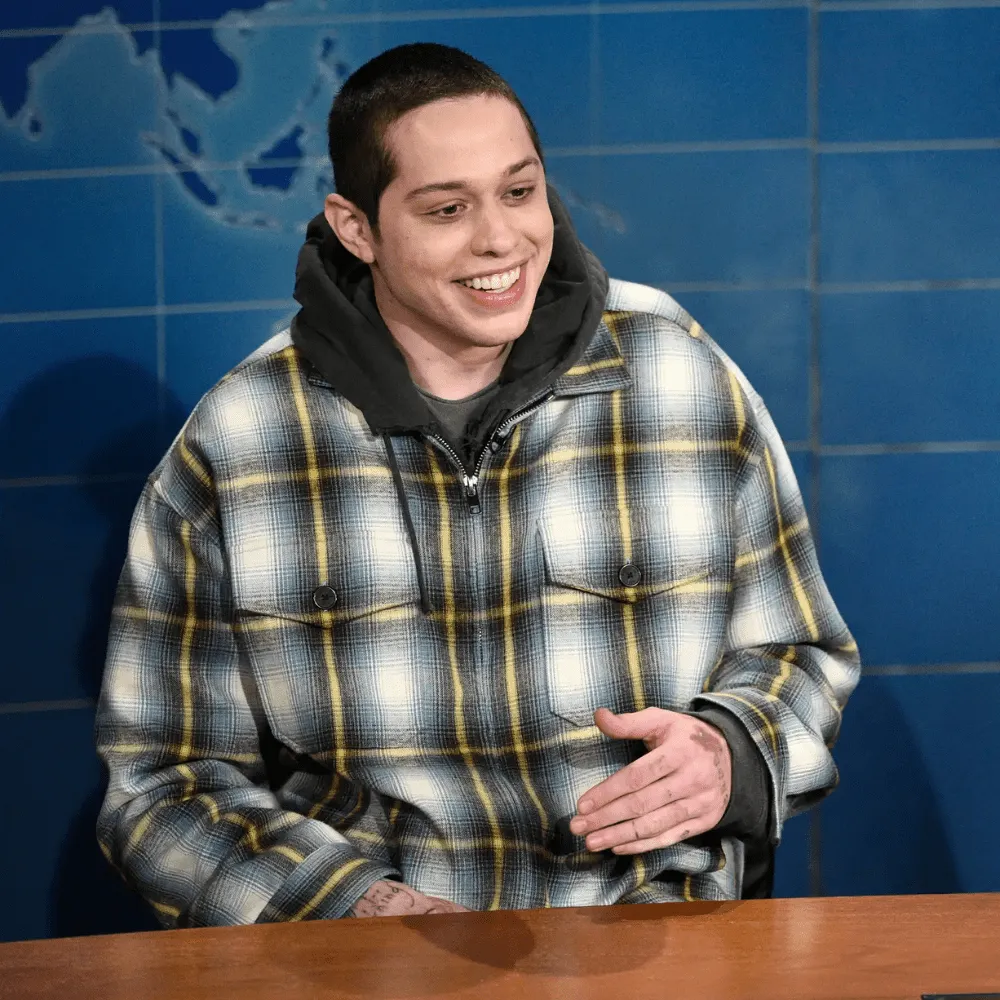 The comedian became a member of Saturday Night Live during their 40th season on September 27th, 2014, and was one of the youngest members of the cast. He appeared in skits alongside notable guests like Norman Reedus and Dwayne Johnson and quickly became a standout member of the cast.
Pete Davidson and Carly Aquilino
At the beginning of his tenure on SNL, some fans started taking notice of the star's romantic relationships. Between 2014 and 2015, Davidson was in a romantic relationship with Carly Aquilino.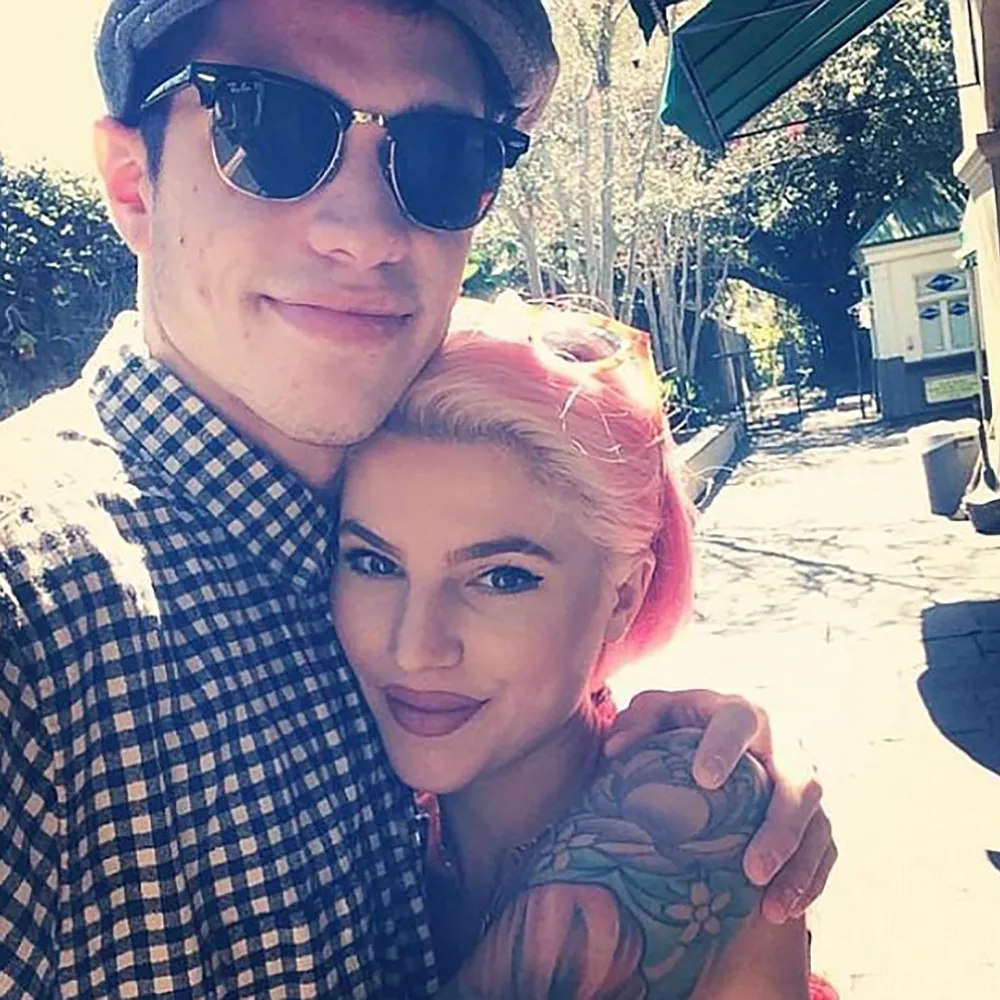 Similar to Davidson, Aquilino also had a work experience with MTV2. Specifically, she was a part of Girl Code, the counterpart of the previously mentioned show Guy Code. While their relationship wasn't as well-known as some of Davidson's other romances, Aquilino promptly took to Instagram to extend her congratulations to Davidson when he announced his engagement in 2018.
Comedy Central Roast of Justin Bieber
Comedy Central has several shows and events that are widely loved, and among them, the Comedy Central Roast stands out as a significant favorite.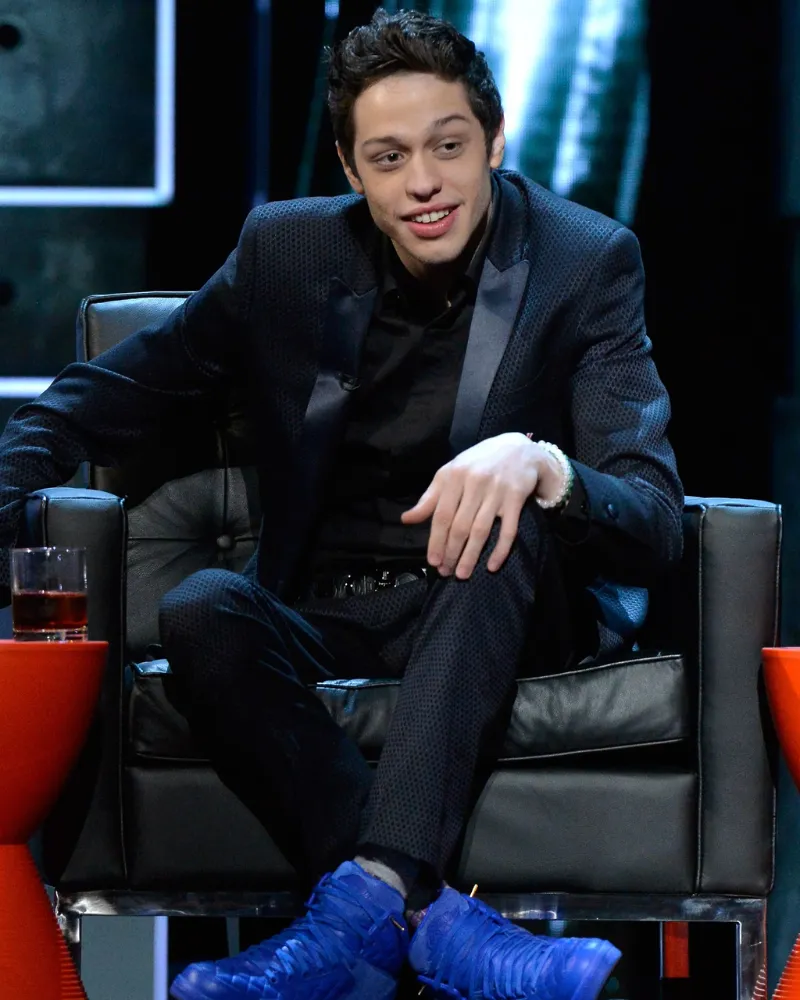 In 2015, Pete Davidson participated in the long-standing tradition of comedic roasts, specifically during the Comedy Central Roast of Justin Bieber. He was one of the roastmasters and had the opportunity to share the stage with notable figures such as Snoop Dogg.
His First Stand-Up Special
It is a frequent occurrence for successful comedians to have one or more stand-up specials during their career. Davidson's initial special was aired in 2016.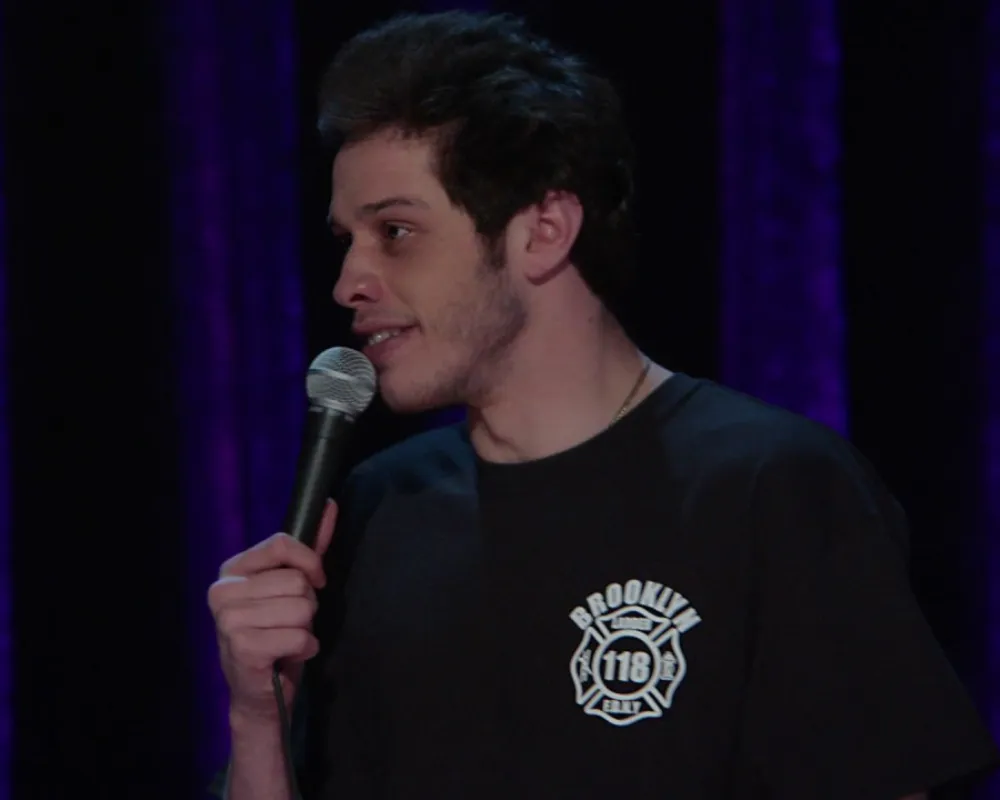 The show called "Pete Davidson: SMD" was named after his late father's initials, but the comedian teased about it nonetheless. The special showcased his style of humor that was laid-back, somber, and self-critical, which inevitably helped him gain more recognition.
A New Romance With Cazzie David
Davidson's previous romance with Cazzie David, who is the daughter of comedian Larry David, lasted for two years between 2016 and 2018 and was noteworthy among observers.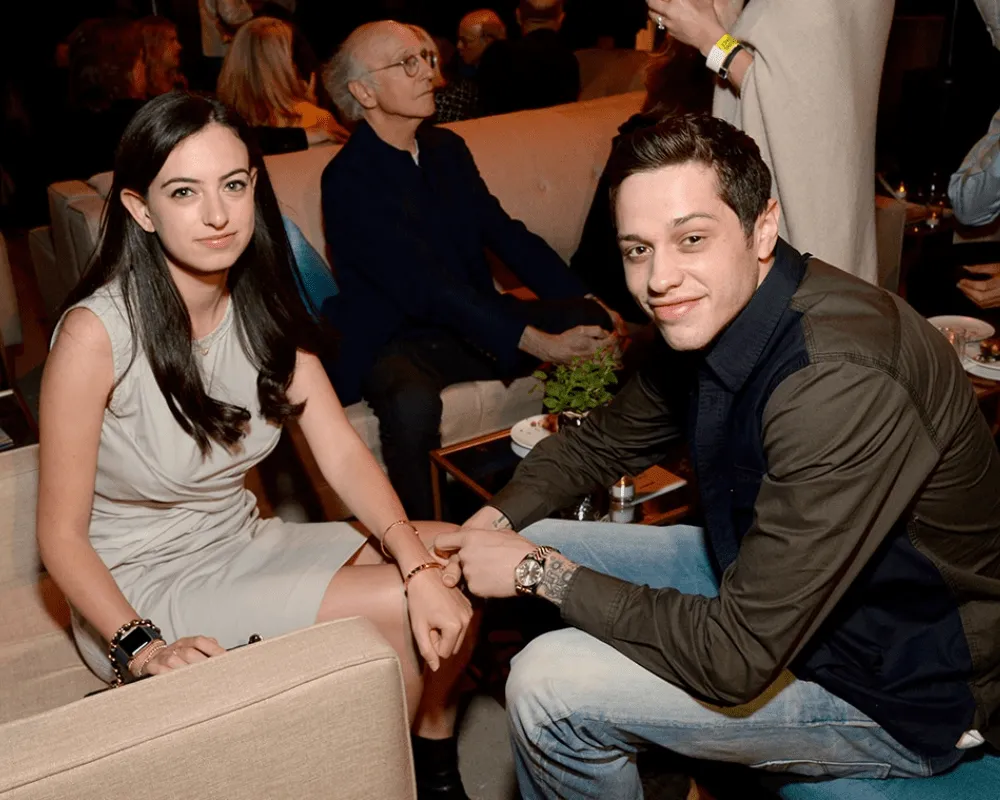 Davidson simply informed Complex that they had split and expressed his confidence in Grande's talent and future success. While they acknowledged their romantic incompatibility, they have since clarified that their friendship remains intact.
"No One Asked for This"
Cazzie David talked in more detail about her relationship with someone two years after it ended in 2020. However, she still maintained that they are friends now.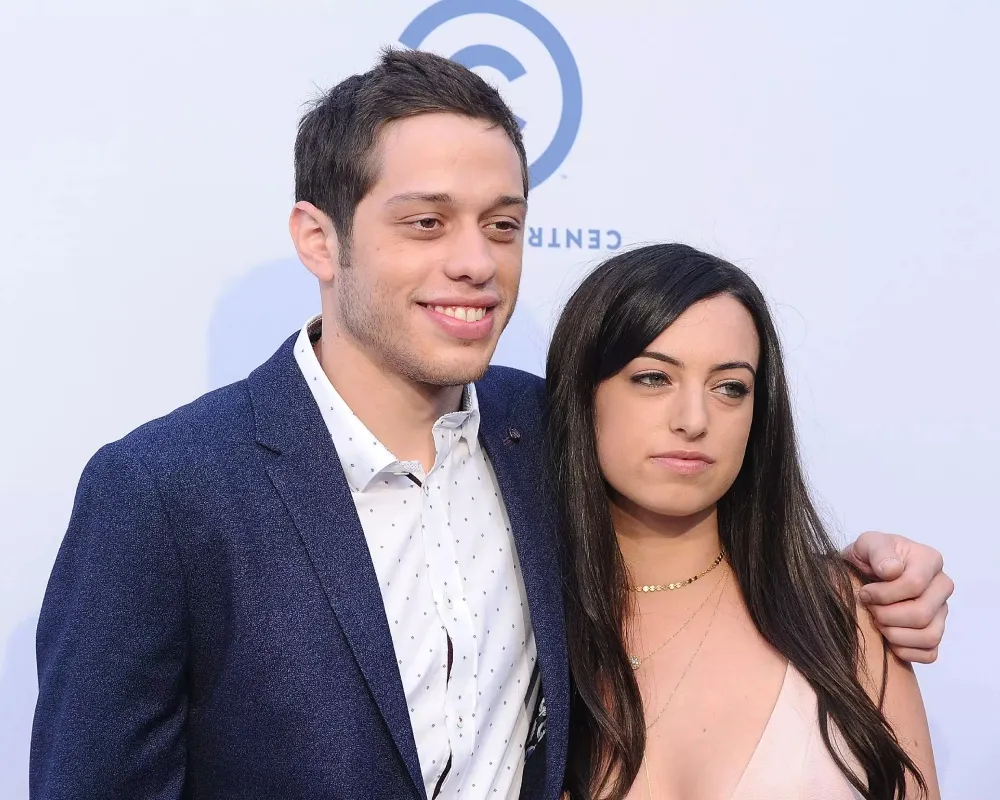 David wrote a series of essays called No One Asked for This where he talked about various topics including the personal struggles of each star during their relationship. To everyone's surprise, David shared that they broke up just a day before she found out about his new relationship with Ariana Grande.
Start of His Relationship With Ariana Grande
Pete Davidson had a brief, but talked-about relationship with pop star Ariana Grande in 2018 which lasted for only five months.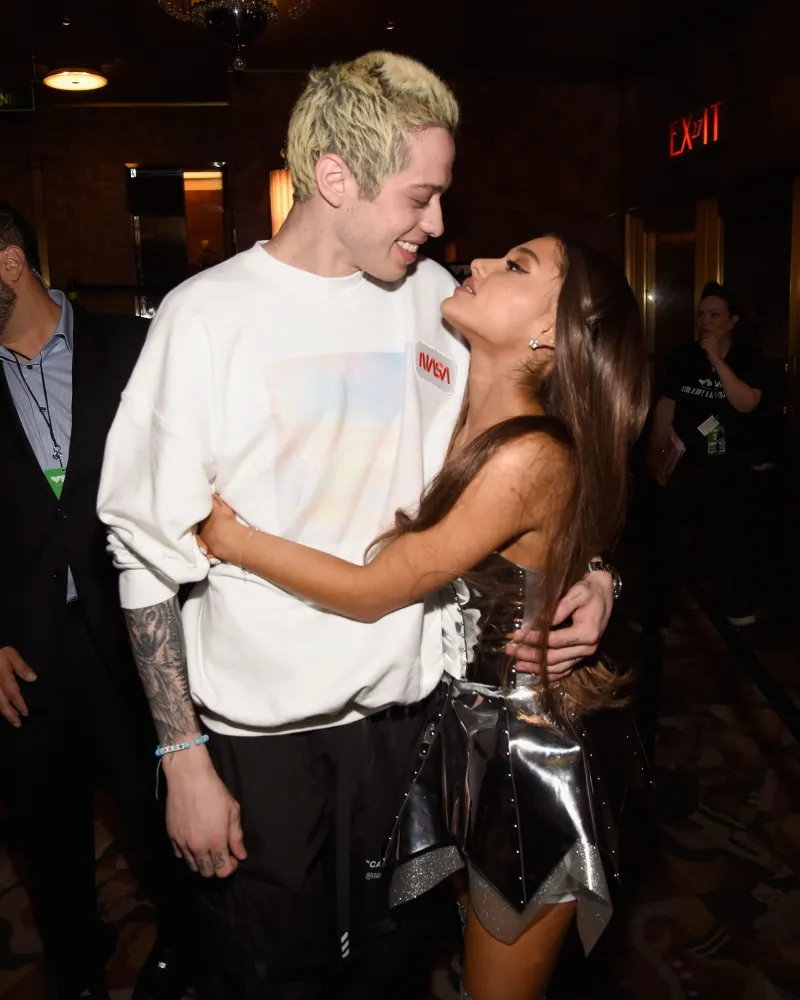 It was reported that the two individuals started dating soon after Davidson's breakup with Cazzie David, and within a few weeks of dating, they got engaged. They expressed their affection for each other through getting tattoos dedicated to one another.
Falling Fast
The romance between Pete Davidson and Ariana Grande began abruptly and ended within only five months. However, those five months were full of exciting events.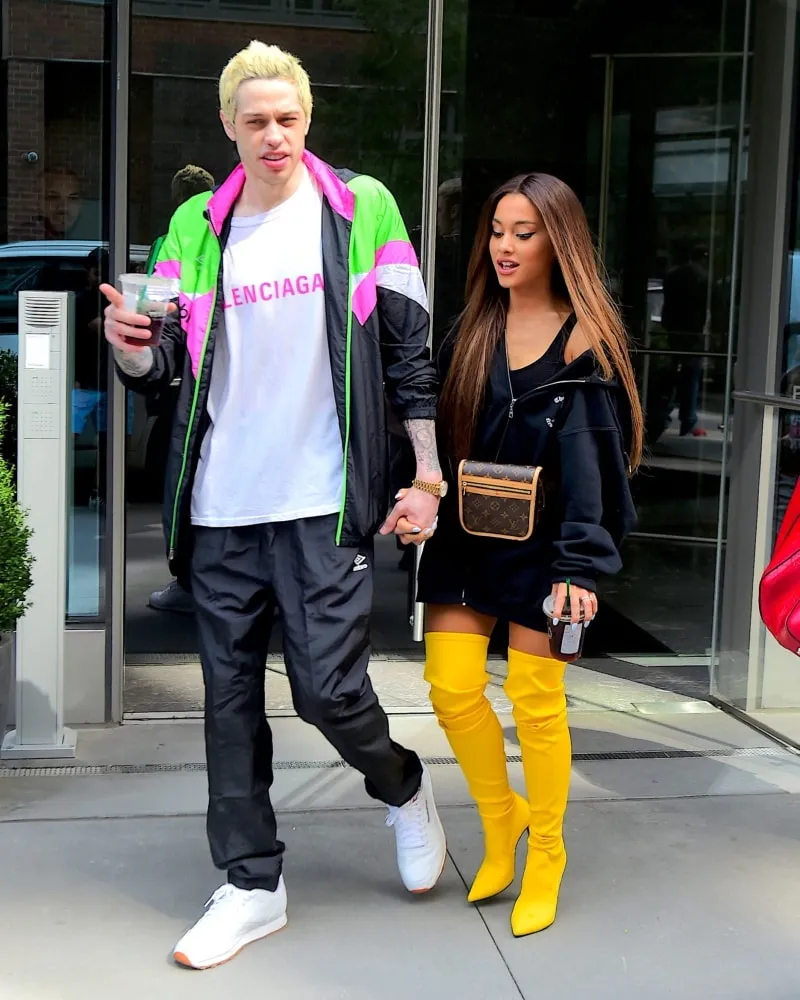 Shortly thereafter, he decided to conceal one of the tattoos that he had received as a tribute to Grande – a tattoo influenced by her album Positions. Similar to her release of songs like Pete Davidson during their romance, Grande briefly alluded to their separation in her music. Specifically, in her track Thank U, Next, she includes the lyrics "Almost got married, and for Pete, I'm so thankful."
New Beginnings With Kate Beckinsale
Shortly after ending his romantic involvement with Ariana Grande, the comedian was seen in the company of actress Kate Beckinsale, known for her role in Underworld. However, their age discrepancy garnered continuous attention and remarks from the public.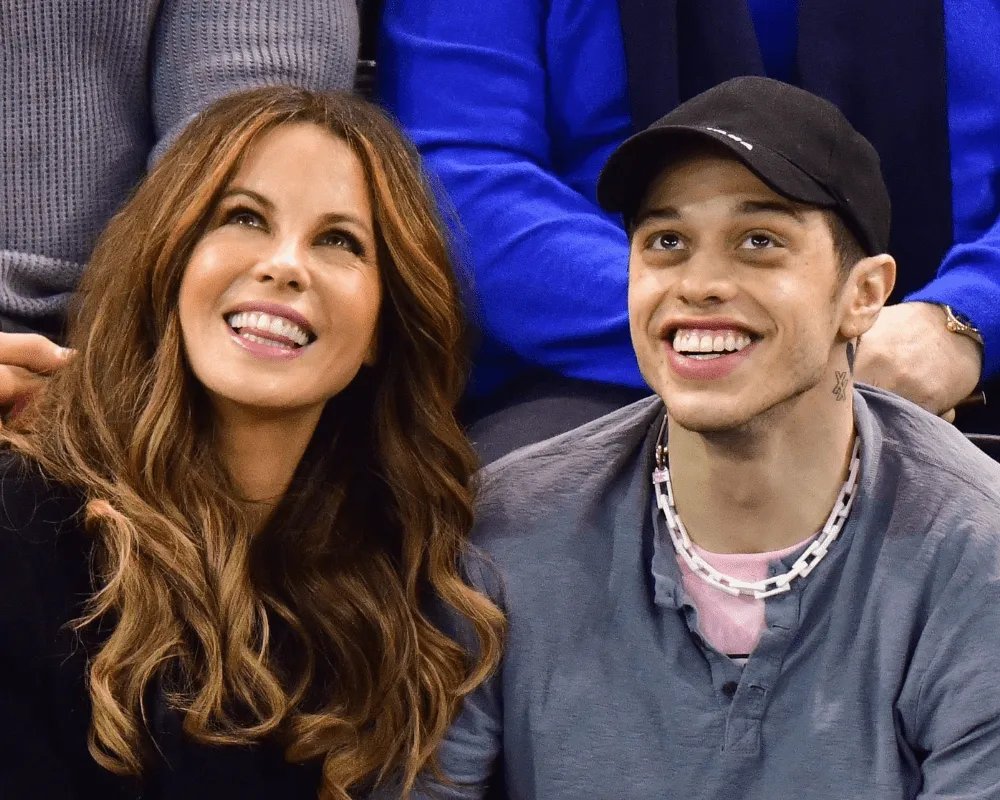 Davidson made a joke that in Hollywood, many men tend to be in relationships with younger women, referring to famous actors like Leonardo DiCaprio and Alec Baldwin. This remark came after acknowledging that there is an age difference of roughly 20 years between him and Beckinsale.
Splitting From Beckinsale
The actress and comedian's relationship had a fleeting nature and ultimately ended in April 2019, merely four months after they began dating.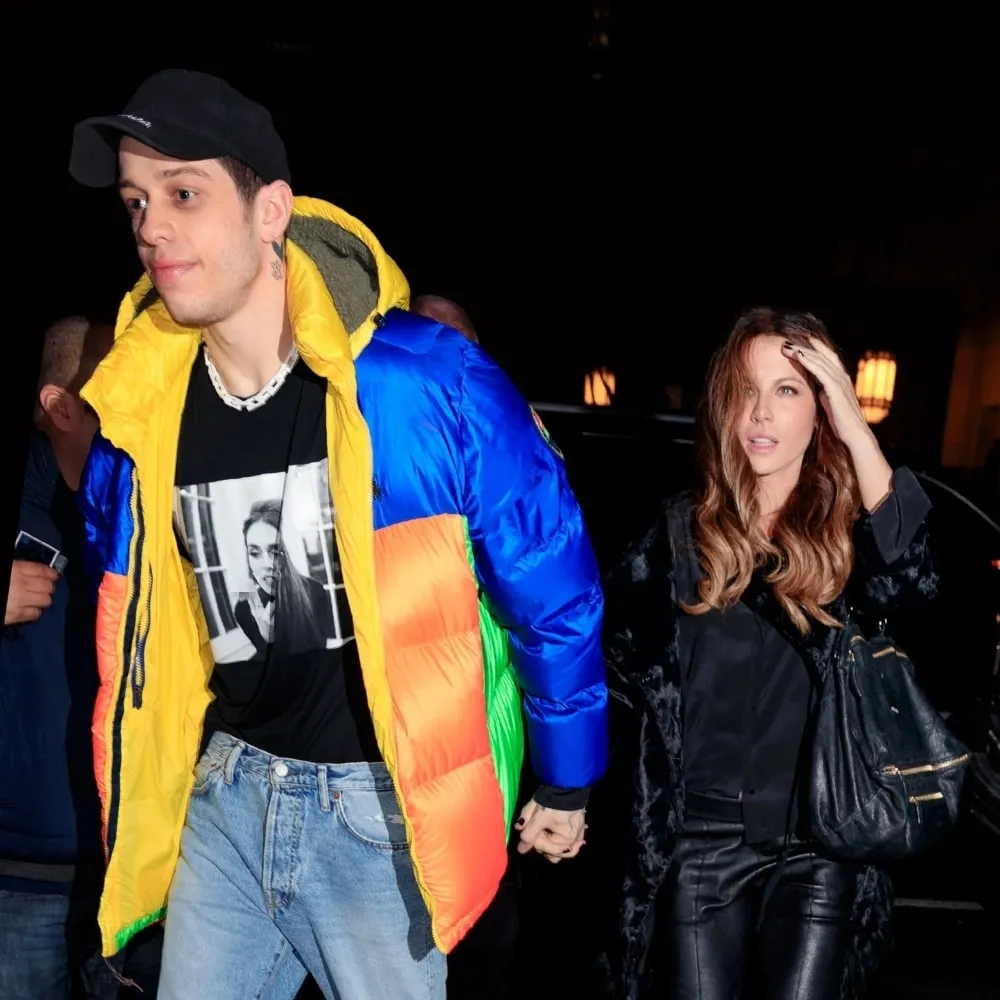 The couple remained mostly silent about their breakup, although there were rumors that Davidson's high-profile relationships were overwhelming for his partner. It appears that there is frequently someone monitoring his romantic affairs.
Dating Margaret Qualley
Towards the latter part of 2019, Davidson experienced renewed feelings of love. In August, he was sighted in the company of actress Margaret Qualley.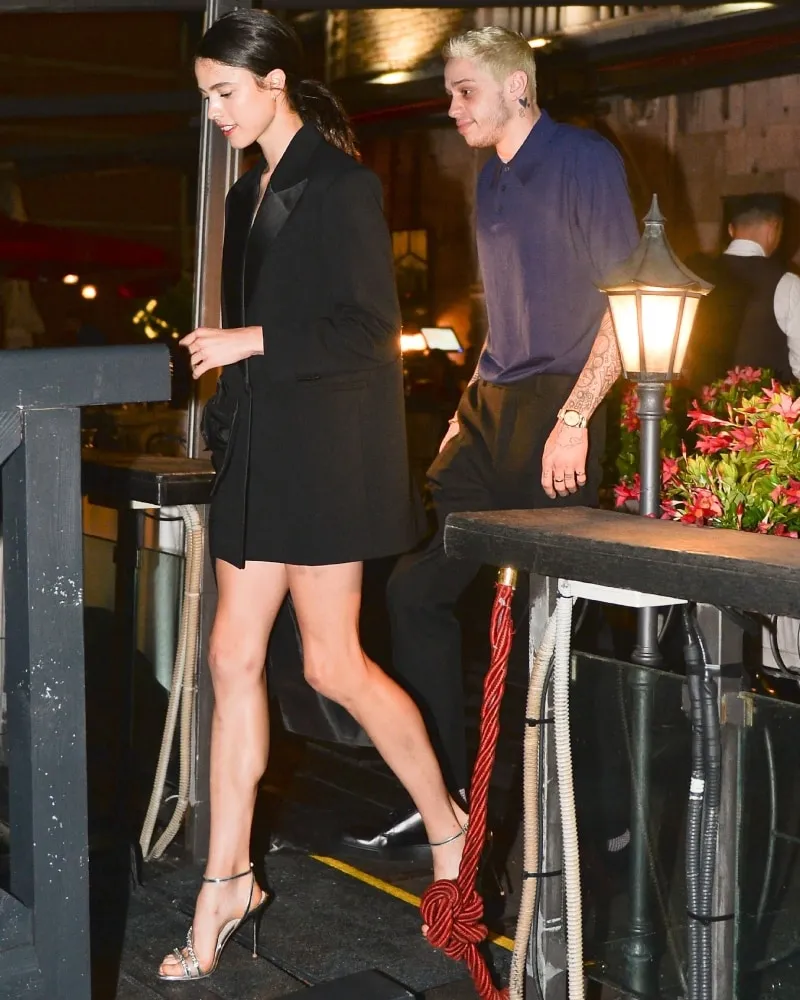 The initial announcement of their relationship came while the couple was attending the renowned Venice Film Festival in Italy for Qualley's movie Seberg. They were observed sharing a romantic picnic at that time. However, the relationship came to an end in October, which means that it lasted only around two months.
Big Time Adolescence
Pete Davidson has another famous acquaintance in the form of Colson Baker, a musician who is better known by his stage name Machine Gun Kelly. They have collaborated on multiple projects and have a strong bond.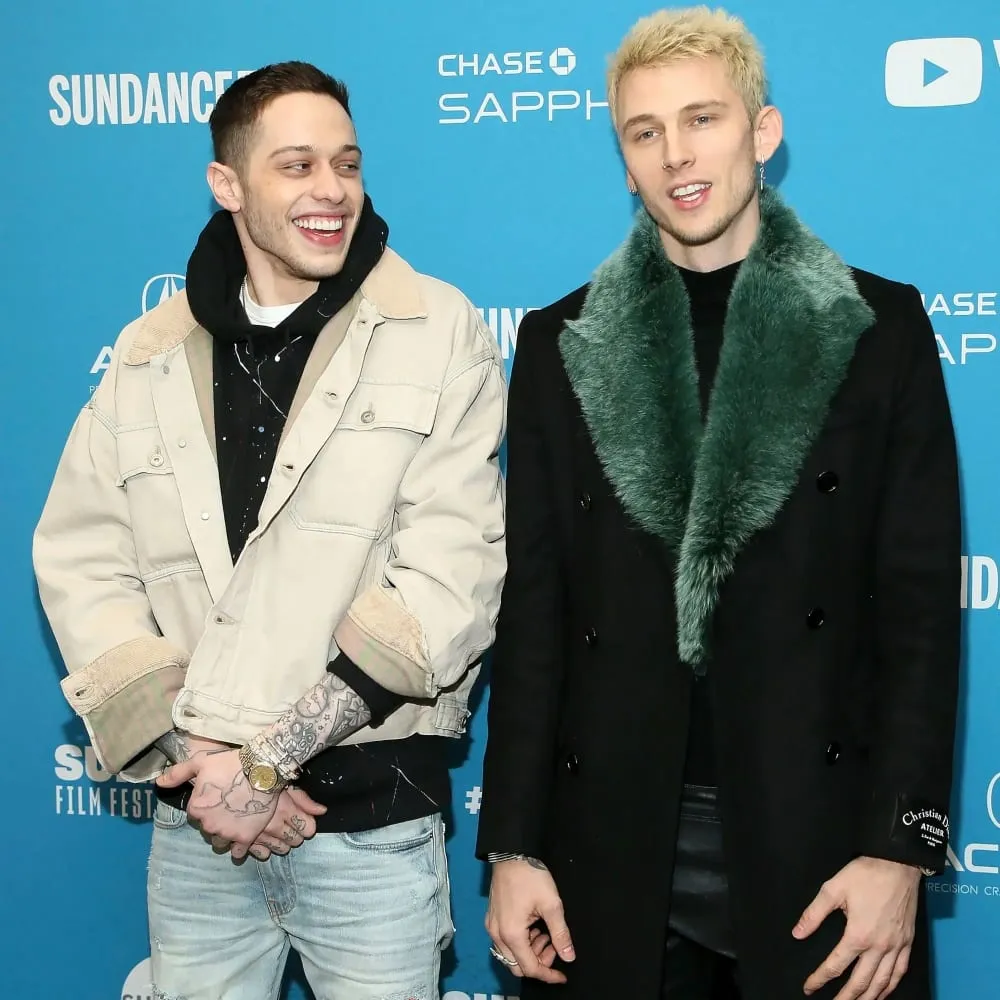 They both starred in the movie Big Time Adolescence with notable actors such as Sydney Sweeney from Euphoria and Jon Cryer from Two and a Half Men in 2019. Additionally, Davidson took on the role of executive producer for the film.
Comedy Tour With John Mulaney
At that moment, the dissimilarities between the two were apparent, making some people taken aback upon discovering that John Mulaney, who is also an SNL alumnus and a comedian, is another good friend of Davidson.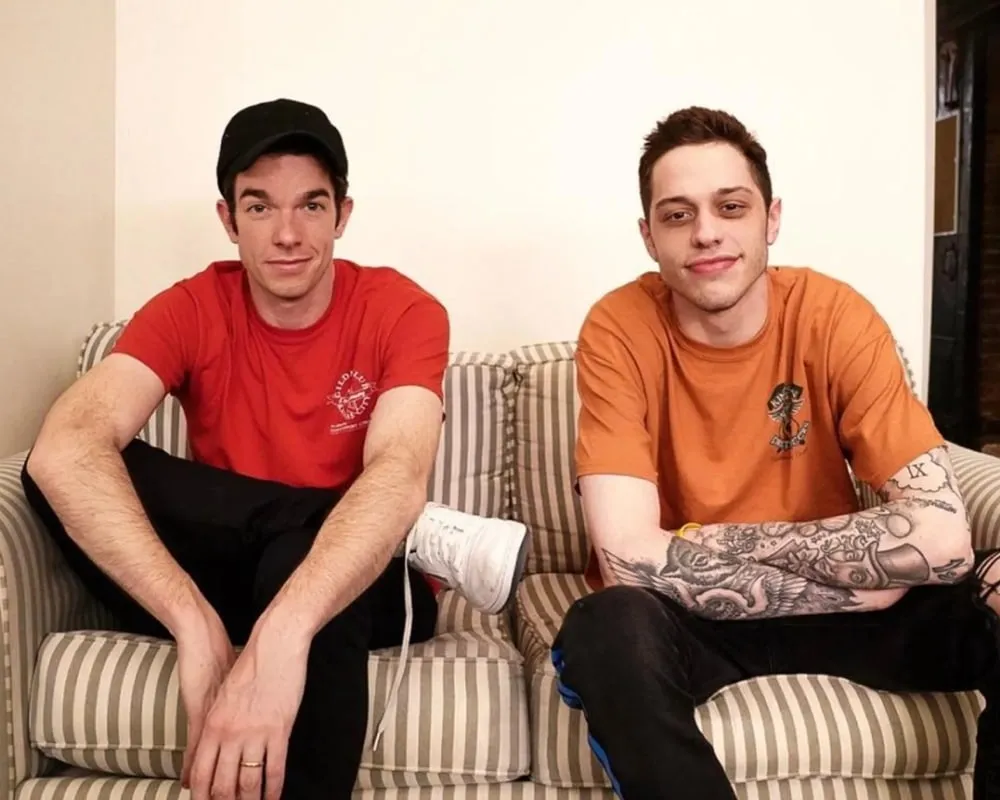 The pair embarked on a joint comedy tour and had numerous joint media appearances. Because of their shared history on Saturday Night Live, they also had the opportunity to participate in several comedic skits alongside each other.
Alive From New York
Davidson appeared to be having great success with his stand-up comedy. After performing alongside Mulaney on tour, he was soon given the opportunity to present another comedic special.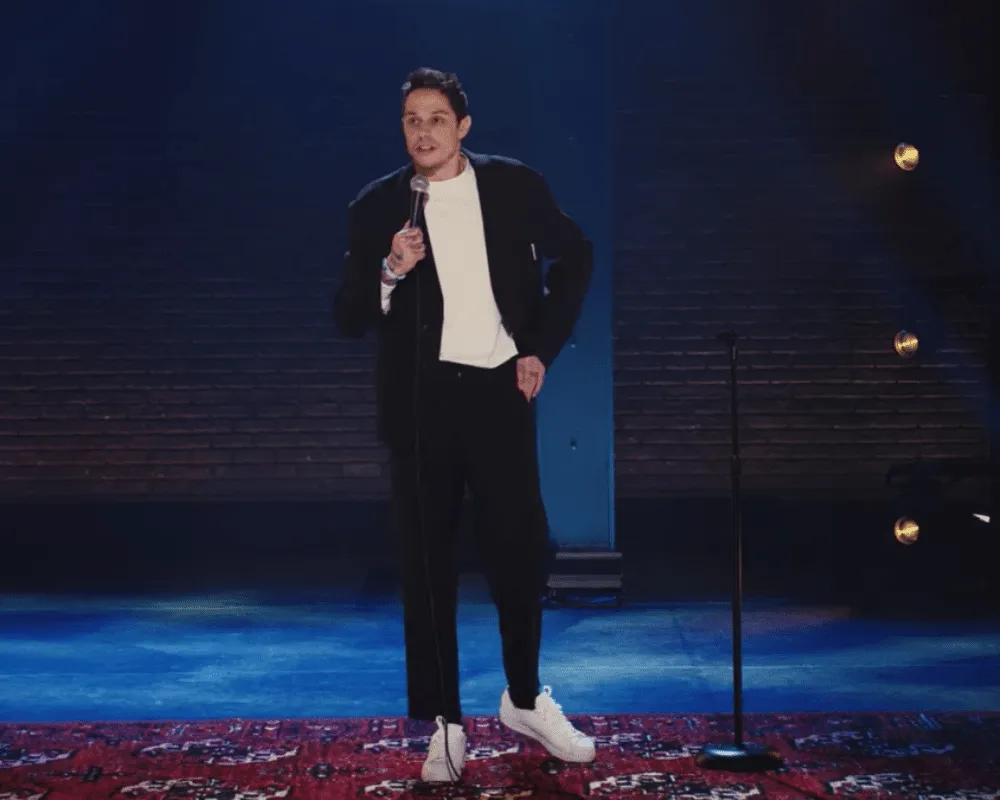 The content was distributed on Netflix and not Comedy Central this time and it was able to garner a large viewership. The show, known as Alive From New York, features the main star's trademark brand of comedy, with occasional jabs at his past engagement with Ariana Grande.
Dating Kaia Gerber
Kaia Gerber gained recognition in both the fields of modeling and acting, and she is also recognized as the daughter of Cindy Crawford. She was previously in a romantic relationship with Davidson from October 2019 to January 2020.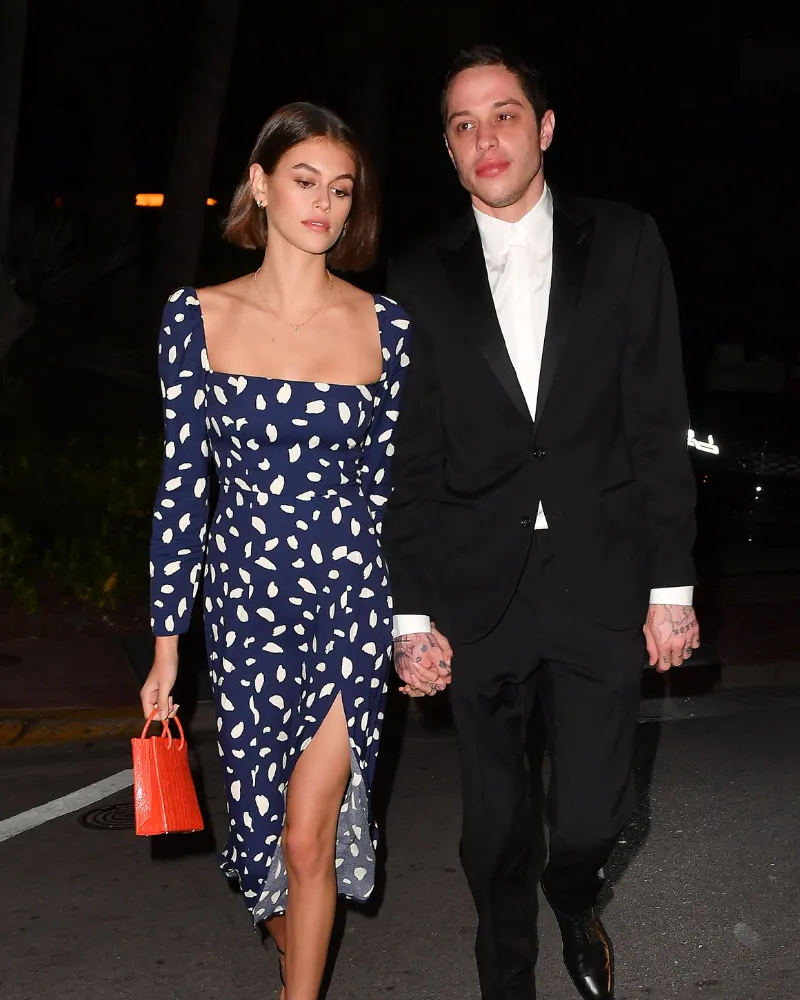 During an interview with Charlamagne Tha God, Davidson commented on his recent brief relationship and stated that due to his ongoing personal struggles and the age difference between him and his ex-partner, he believes that she should be enjoying her youth rather than dealing with someone who has unresolved problems. He further added that their relationship was not suitable given the circumstances and time.
"A Message From the Count"
Although Davidson has not released any albums or demonstrated significant musical expertise beyond a handful of musical sketches on SNL, he still managed to make an appearance on Machine Gun Kelly's albums.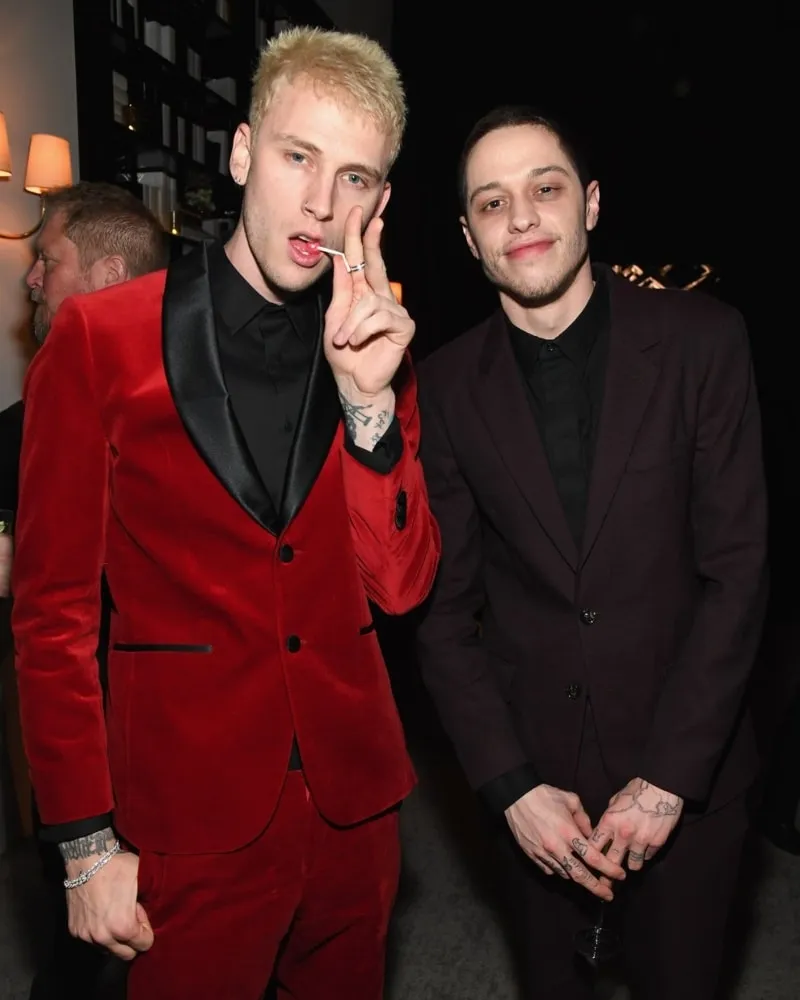 In 2019, he made an appearance on the track called "A Message From the Count" from the album Hotel Diablo. The following year, he returned to contribute his talent to the interludes of Tickets to My Downfall. And once again, in 2022, he lent his skills to the interlude of the album Mainstream Sellout.
A Busy 2019
Apart from making his debut on a music album, the young comedian had a hectic year in 2019 as he picked up several roles in acting.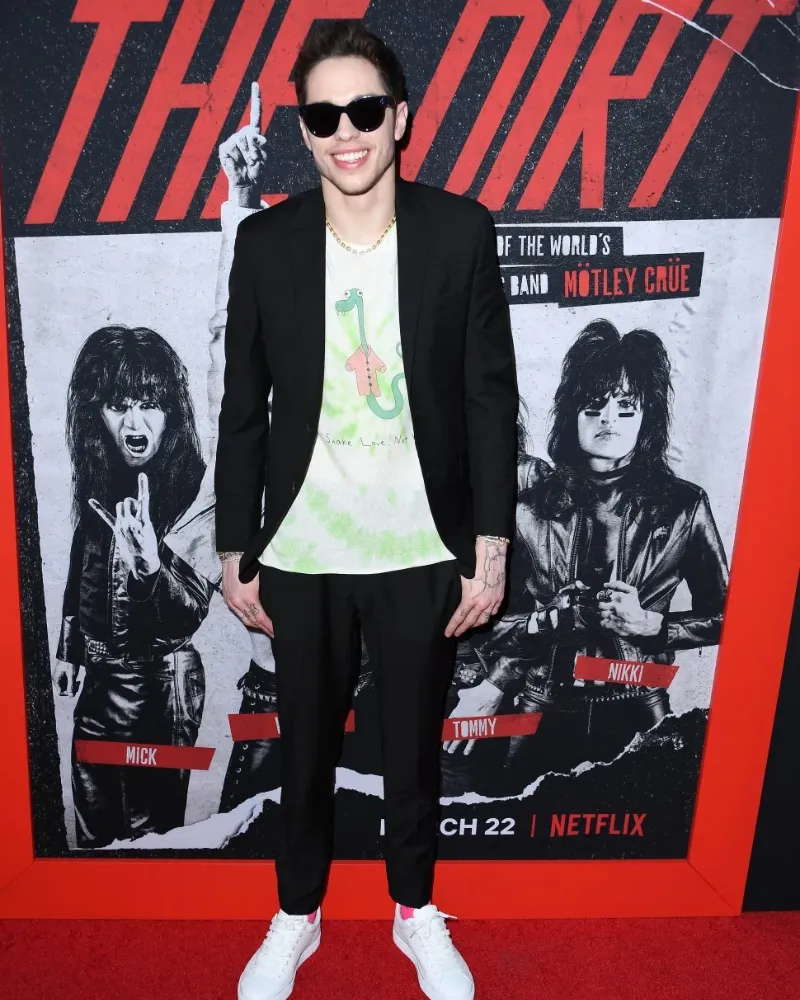 Initially, he portrayed an insignificant part under the name of Danny in the film What Men Want. Later, he participated in playing Tom Zutaut in Netflix's biographic movie about Mötley Crüe, The Dirt. Additionally, he agreed to lend his voice to Jerry in The Angry Birds Movie 2, which was made for the younger audience.
The King of Staten Island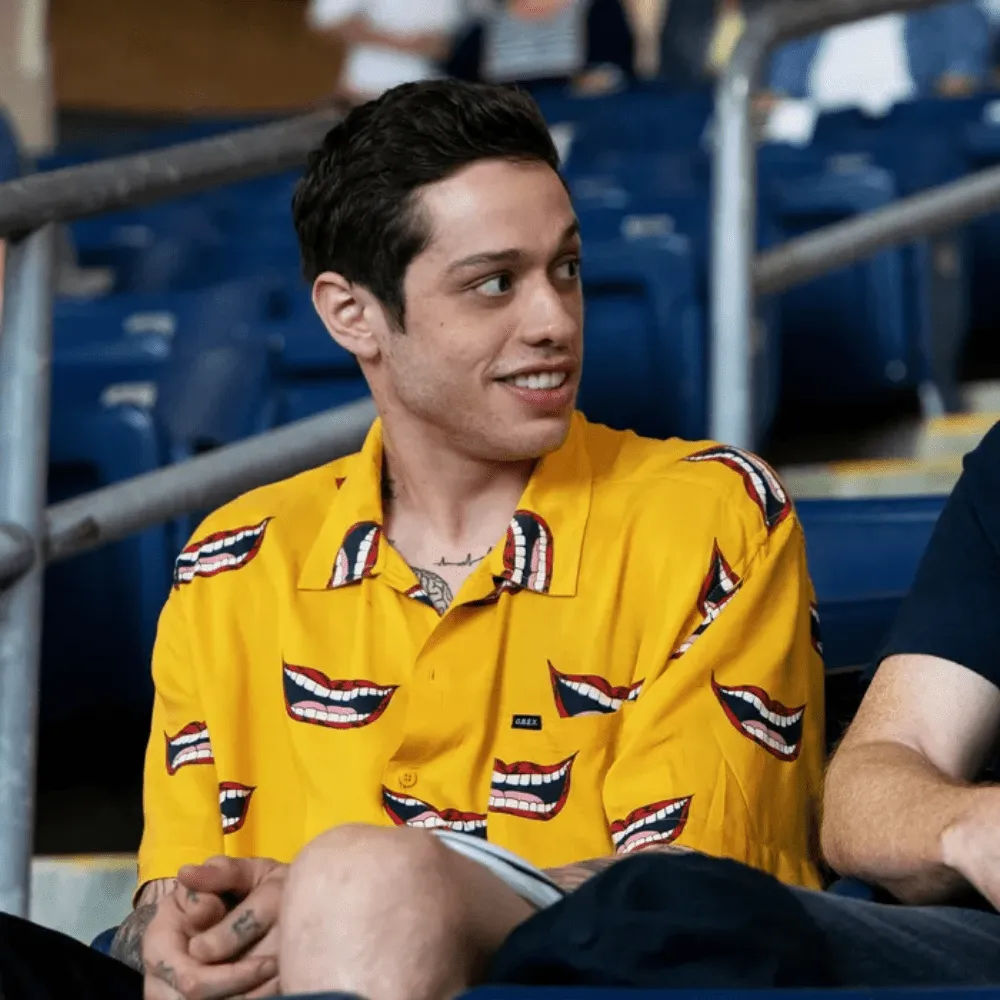 The story is somewhat fictionalized, but it still has some logic to it. Although the main character is referred to as Scott Carlin, he is based on Davidson's personal encounter, which is clearly evident in the comedy-drama. As with other SNL members, Davidson teamed up with Judd Apatow to produce this film.
The Awards (Nominations) Rolling In
Being nominated for an award is a significant achievement even if one does not win any accolades for their performance. This recognition in itself holds great value. The comedian received several nominations for awards in 2020.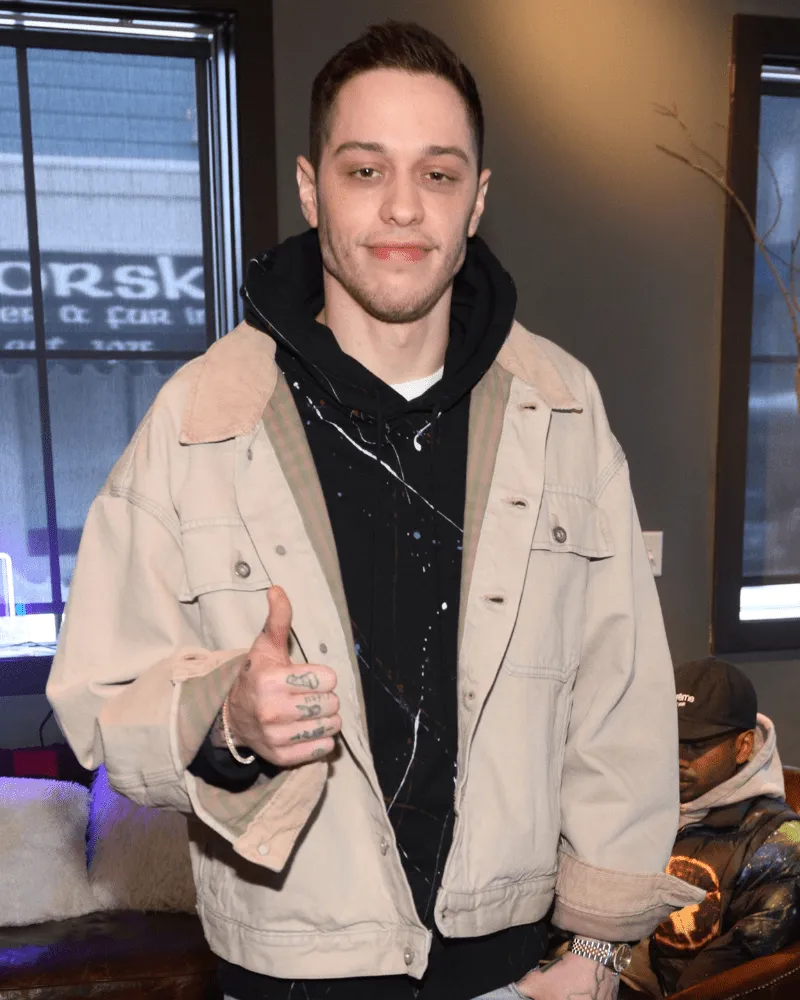 He was recognized for his contributions to the world of comedy in various ways in 2020. This includes receiving awards for both the best comedy movie and the best comedy movie star for his performance in The King of Staten Island. Additionally, he was also a nominee for the best comedy act of 2020 for his comedic special, Pete Davidson: Alive From New York.
News From Oliva O'Brien
This particular case has some variation. O'Brien and Davidson have discussed their relationship, but from different perspectives.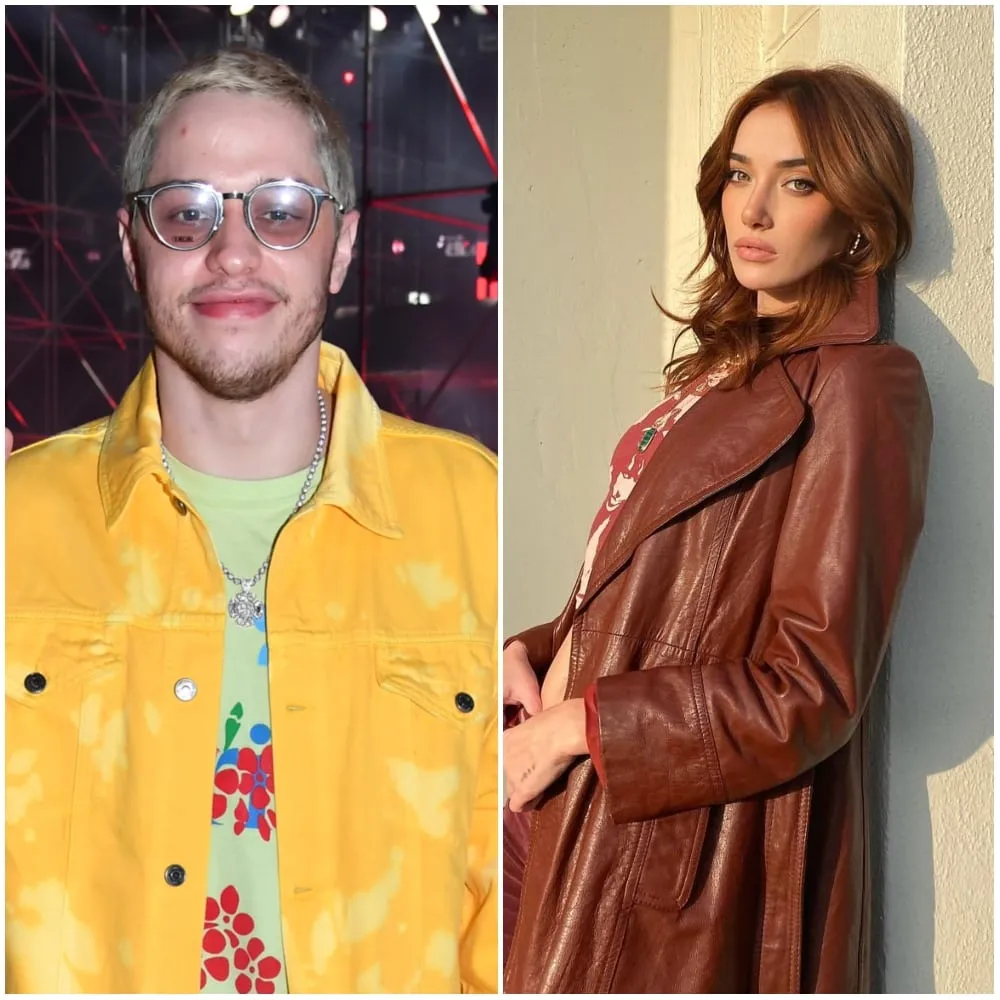 O'Brien has stated in an interview on the podcast BFFs that she had a brief romantic involvement with Davidson in October 2020. However, Page Six contacted Davidson's representatives who denied the claim, stating that they were merely friends and had spent time together a few times.
Of Bridgerton Fame
The release of Bridgerton evoked a strong response from viewers. Also, in 2021, Davidson and Phoebe Dynevor, who acted in Bridgerton, had a brief romantic relationship with each other.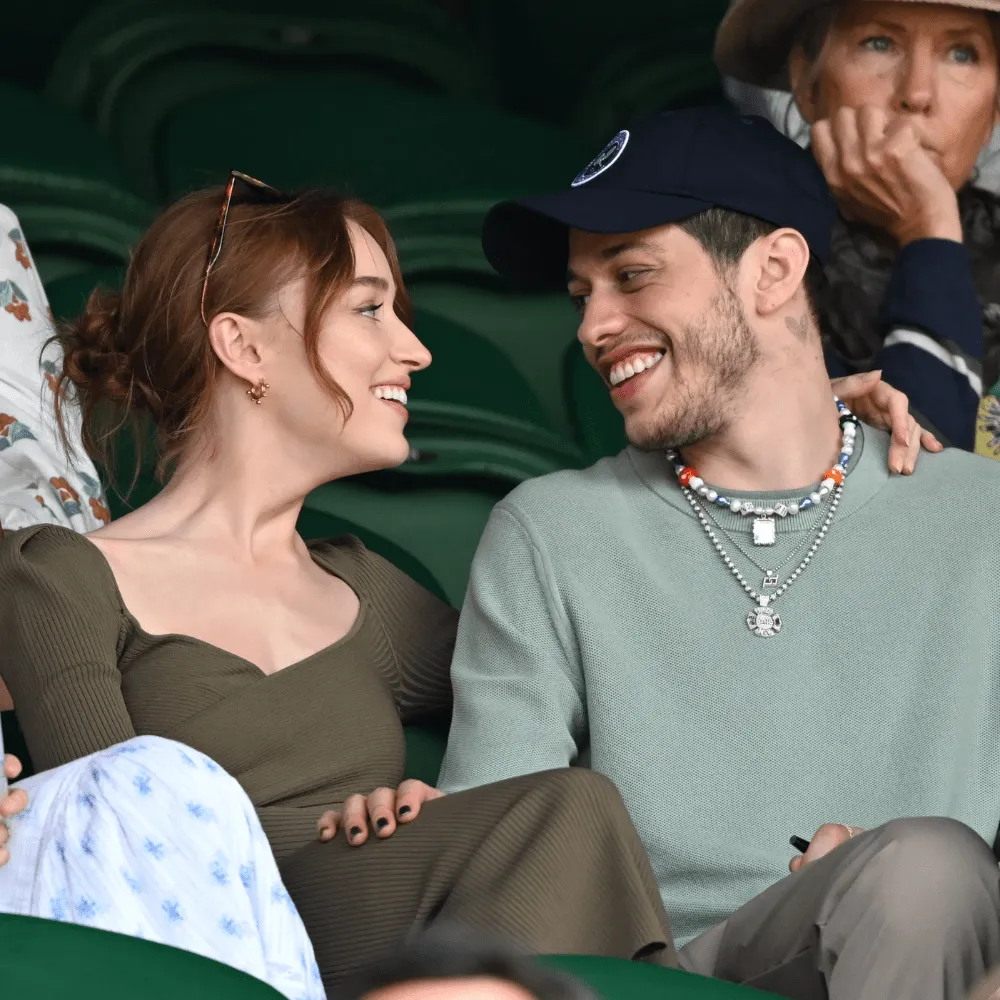 The couple's romance lasted for a short period of only five months. Despite the brevity, there were indications of a significant commitment, with the comedian even flying to the U.K. to be with the actress. Regrettably, it appears that the distance between them was the cause of their separation in August, as per certain sources.
A Heroic Appearance
Similar to numerous actors in recent years, Pete Davidson has found himself involved in the realm of superhero films, albeit not in The Avengers.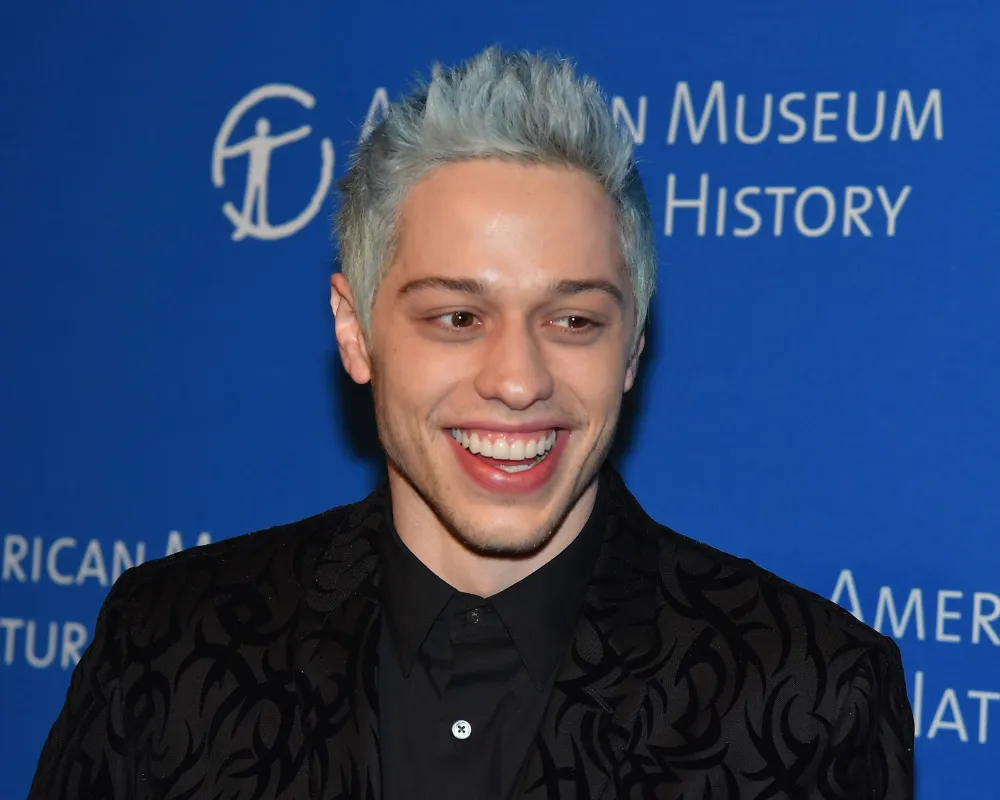 Instead, the famous person chose to star in the DC film that emphasizes on the characters who are typically seen as rebellious or immoral in Suicide Squad. Davidson's character in the movie was Blackguard and wore heavy armor. In the comics and film, his character's real name is Richard Hertz.
The New Joey Ramone
We previously stated that the comedian had a role in The Dirt, a biopic. However, he did not fully embody one of the rock n' roll characters of the band. It appears that this is going to change in the near future.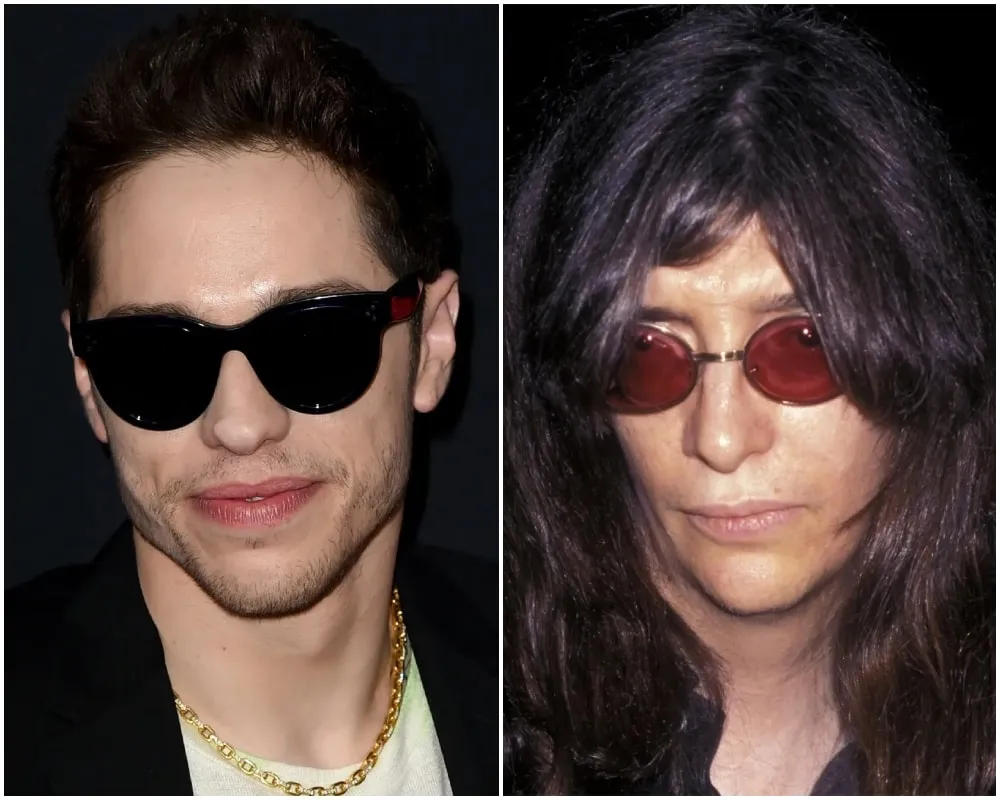 Davidson is not going to portray Nikki Sixx's character, but instead, he will take on a punk character. Currently, there are only a handful of punk bands who have achieved the same level of popularity as The Ramones. In 2021, it was revealed that Davidson will portray Joey Ramone, the band's former lead singer, in an upcoming biographical movie.
Tattoo Announcement
In addition to Davidson's romantic relationships, his body art has also been a fascinating aspect of his personal life that has captivated many admirers.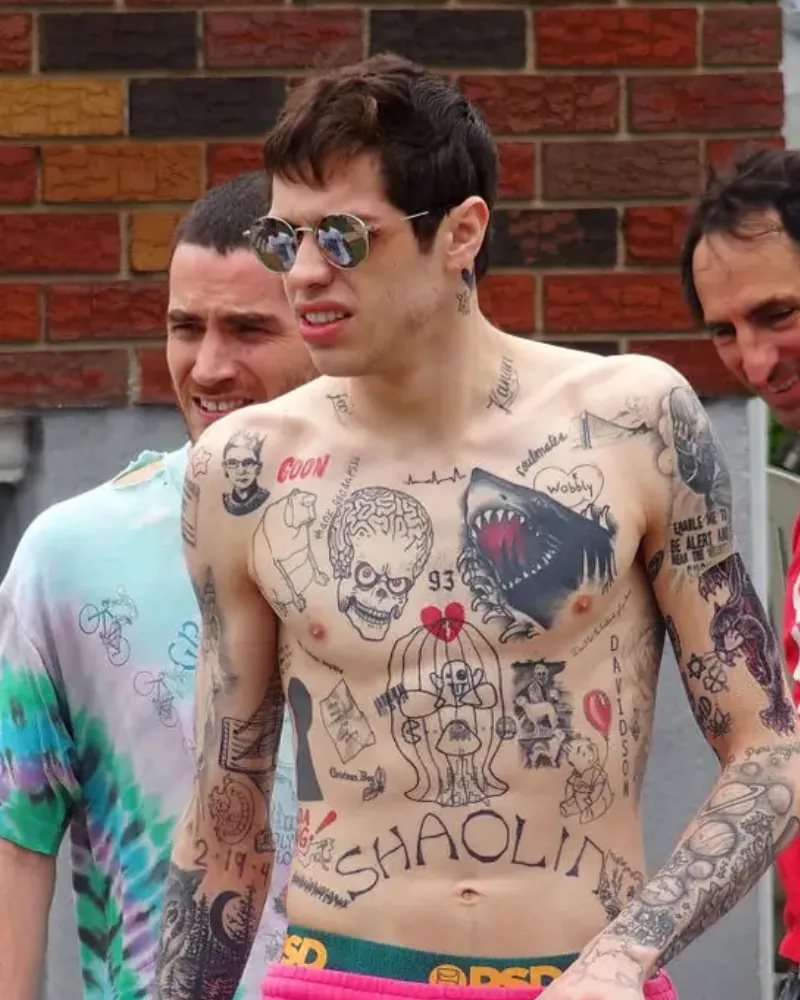 The actor and comedian has garnered a lot of ink over the years and despite his age, has managed to cover a large part of his body. That's why many fans were shocked in 2021 when he announced he was going to get a lot of them lasered off.
In the Spotlight With Kim Kardashian
While it seems like Pete Davidson is rather open about his life, few stars are quite as ready to publicize every moment as Kim Kardashian.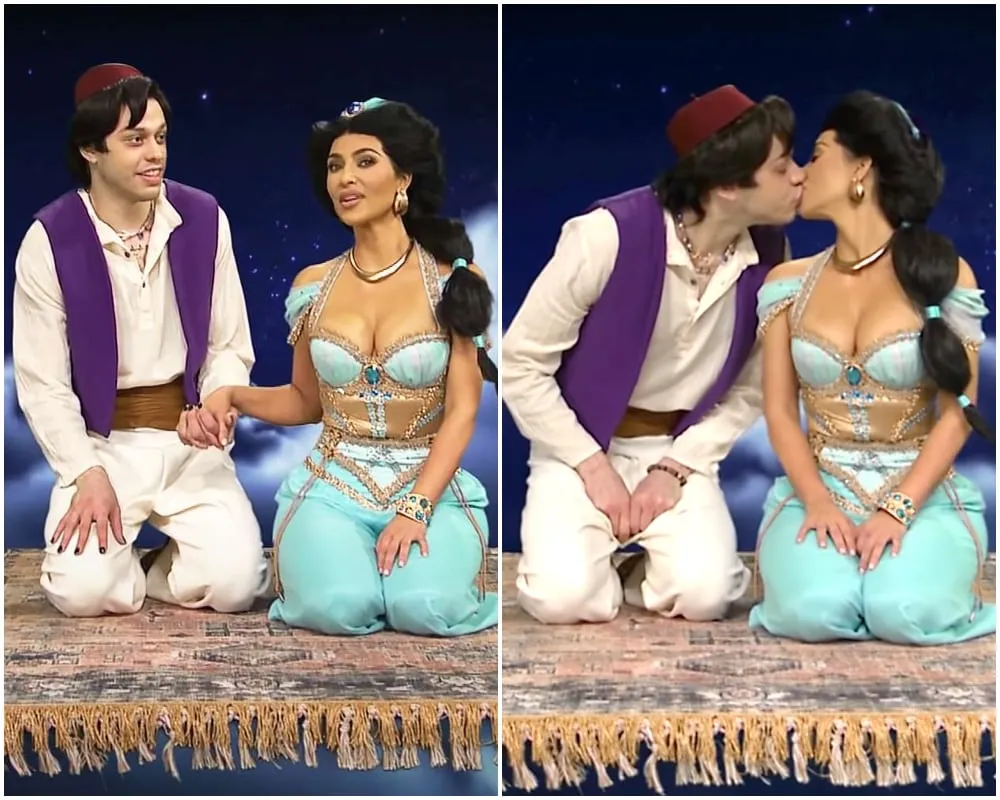 Rumors started to fly shortly after the two kissed for an SNL skit and were spotted out and about a few times after that. In the beginning, the pair and those around them denied the suspicions that they were dating.
Appearing on The Kardashians
After Keeping Up With the Kardashians ended, fans didn't have to wait long for more content. Hulu quickly picked up a new reality show, The Kardashians.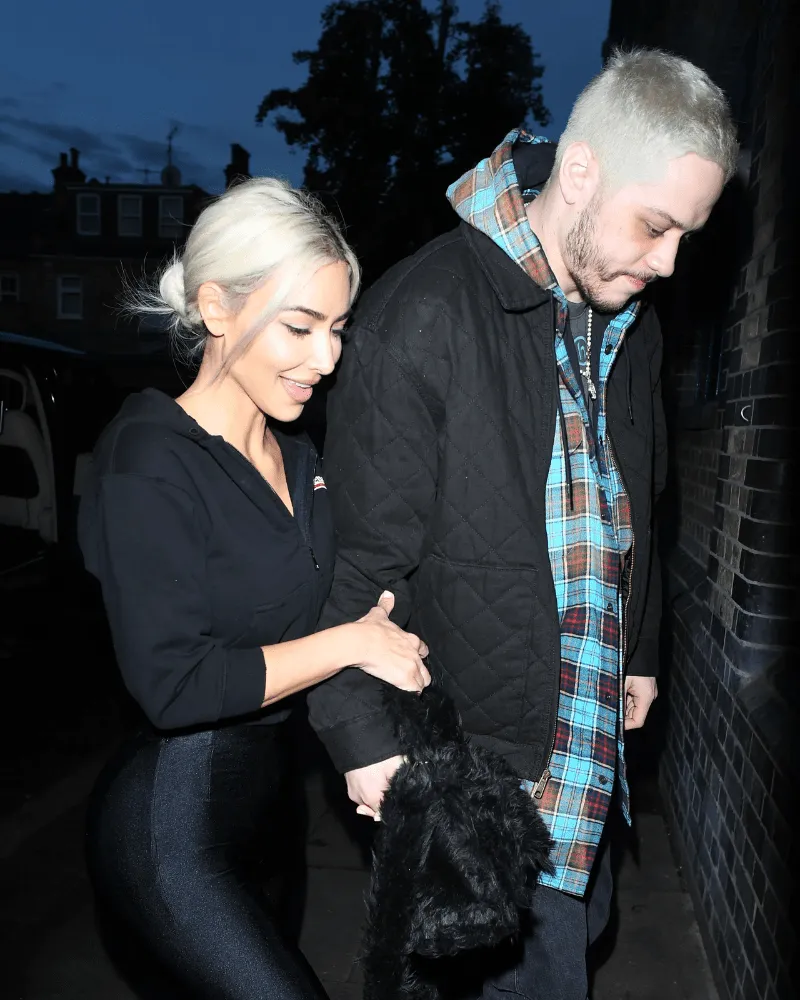 While the show varies the format a bit, the general idea is the same. The stars use it to showcase aspects of their personal and professional lives. As such, it was only a matter of time before Pete Davidson appeared on-screen with Kim Kardashian.
An Unfair Backlash
There was one source of backlash that was quick after Davidson and Kardashian went public with their romance. Unsurprisingly, it came from Kanye West, who was formerly married to Kardashian.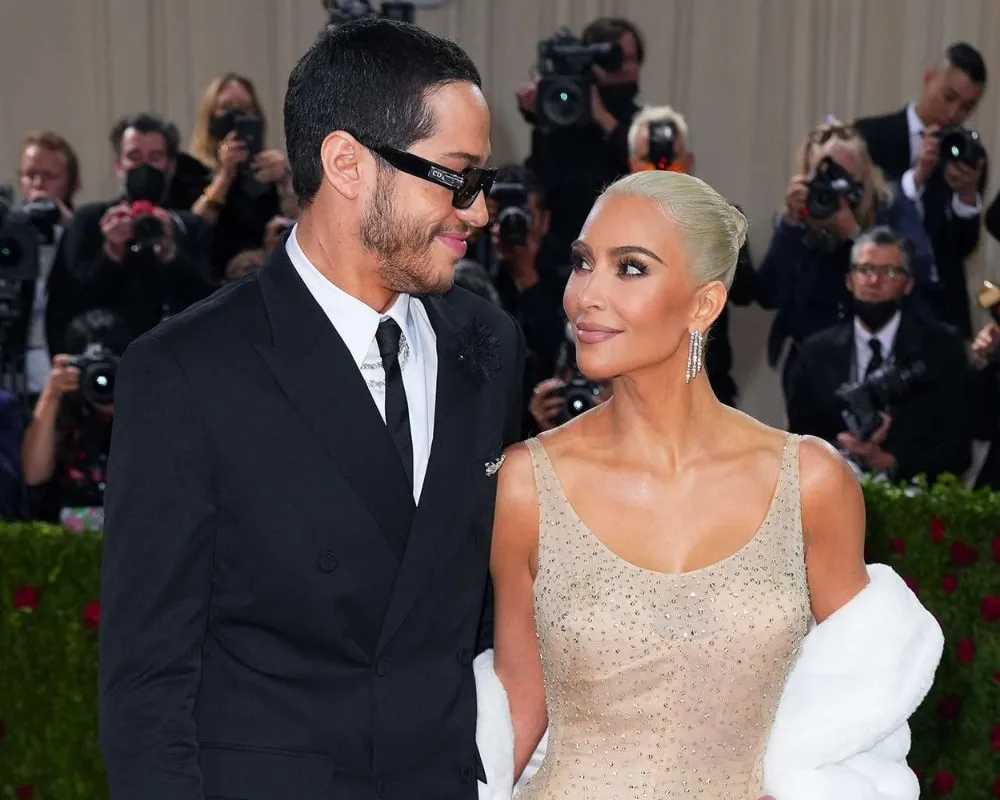 The rapper didn't take long to start publicly harassing the couple, taking shots at and even threatening Davidson in his music, too, shortly after the news of the new relationship broke. At one point, Kardashian stepped in to ask West to cease the behavior.
The End of an Era
Fans of both the comedian and the reality star paid attention to the whirlwind romance of the pair. Alas, this one wasn't meant to be either. Yet, it seems like it was an amicable split.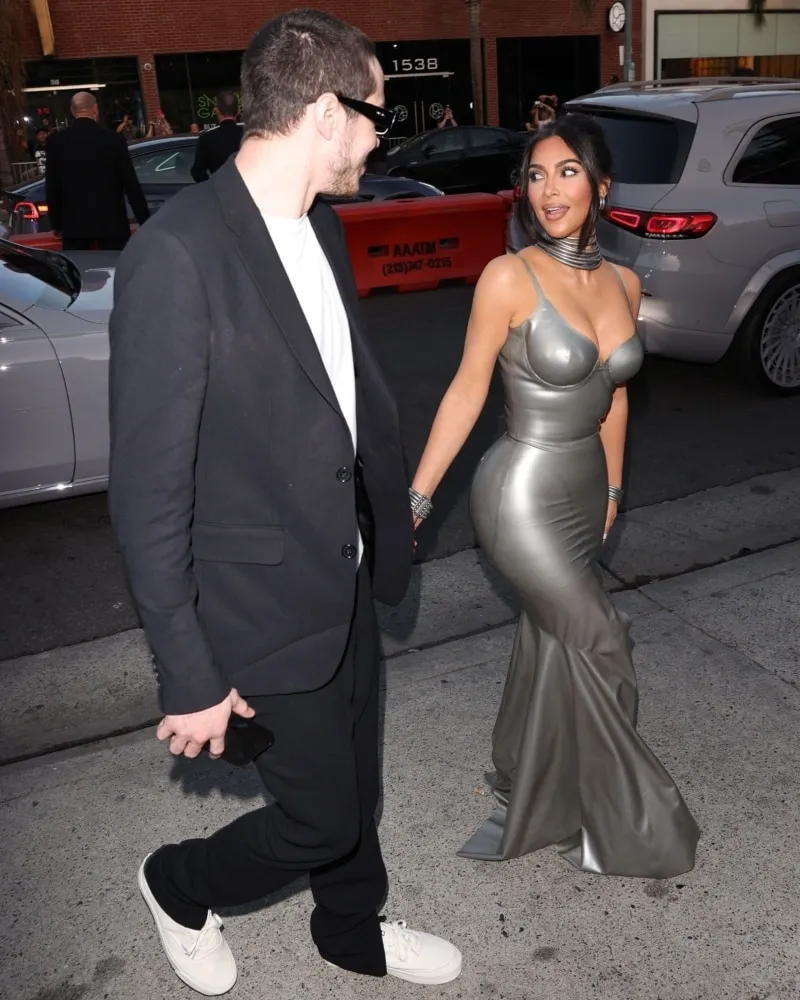 The two cited differences such as conflicting work schedules. Both with active careers, it seems like it would be taxing to have to go long-distance for sudden periods of time. The two called it quits in August 2022.
Leaving SNL
All good things must come to an end and so did Davidson's time at 30 Rock. In May 2022, the star announced that it was his last season on SNL. Davidson, once again speaking to Charlamagne Tha God, said the finale for his last season was "really emotional."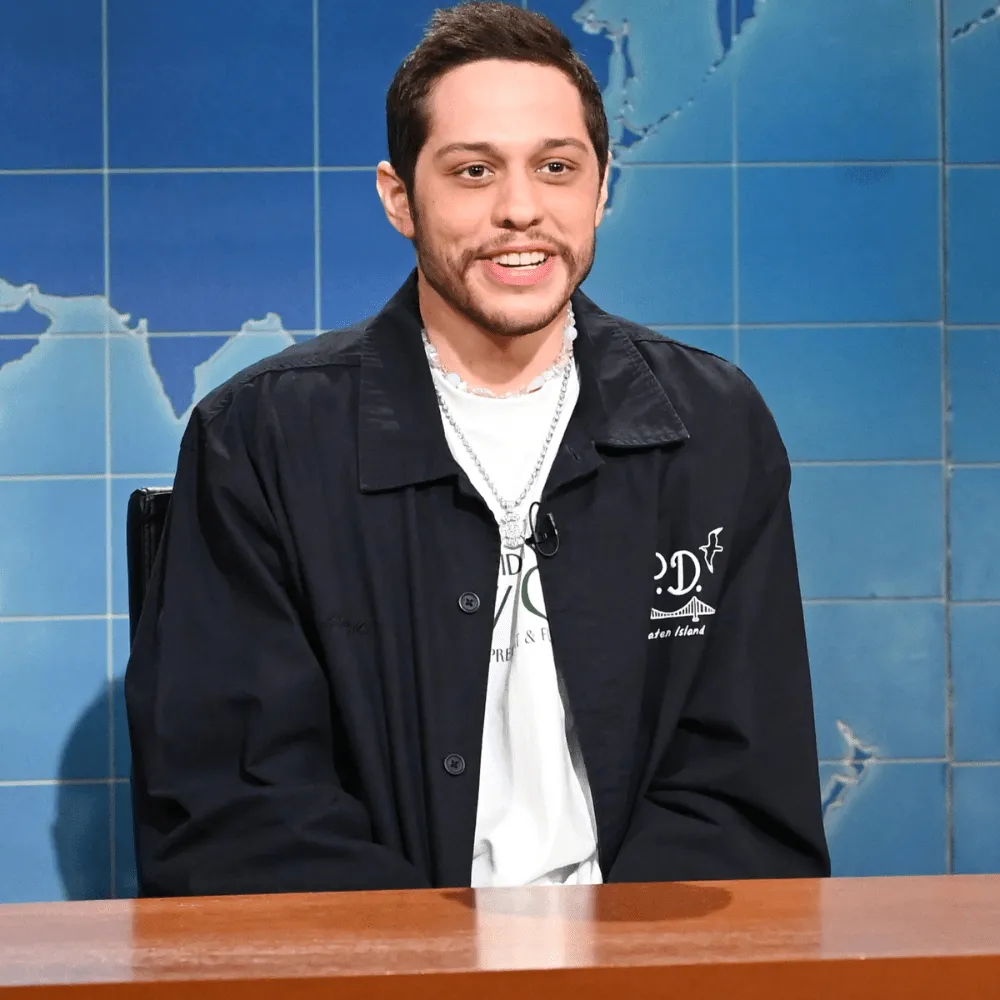 He went on to explain, "I worked with these guys for a fourth of my life […] I started there with acne and left with tattoos. It was just like a crazy, long period of time, and [I] wasn't ready for the season to end yet because I was really having so much fun.
Marmaduke
In 2022, Davidson once again dipped into voice acting in a children's movie to bring a classic, canine character to life on the screen once again.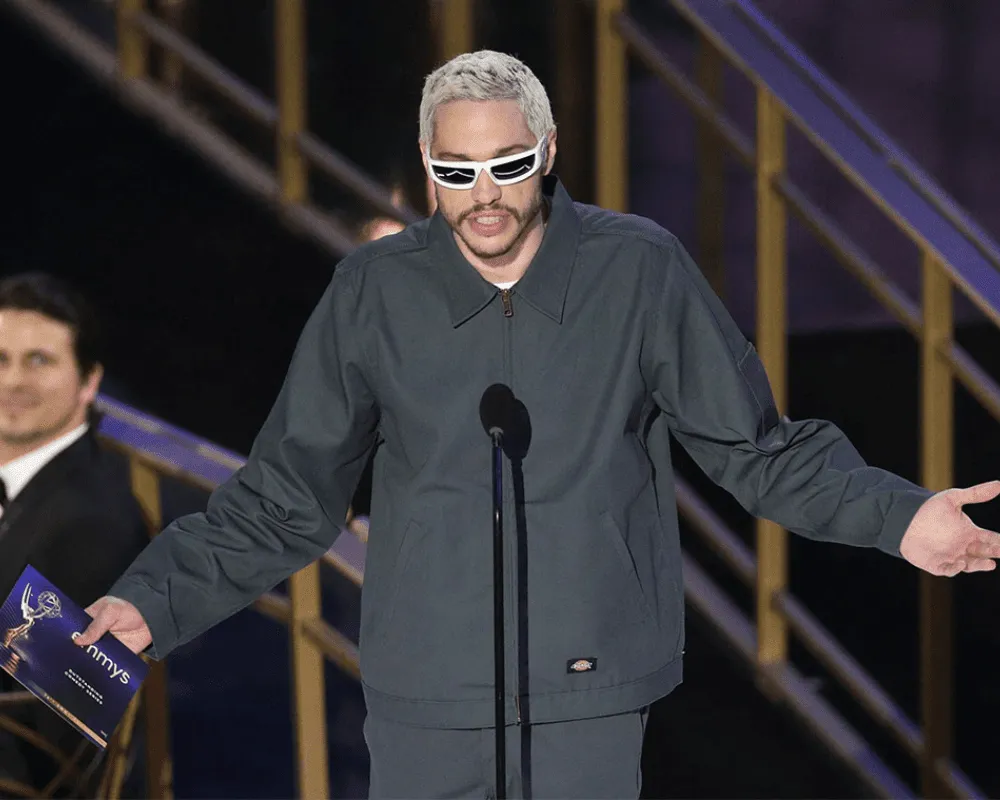 The movie, simply titled Marmaduke was released on Netflix on May 6th, 2022. The classic character has been around for quite a while, too, giving Davidson a rather iconic role to fill. The first comic strips featuring Marmaduke showed up in the '50s!
An Almost Space Flight
In 2022, there was a shocking surprise for fans of Pete Davidson when he announced a personal endeavor that almost no one saw coming.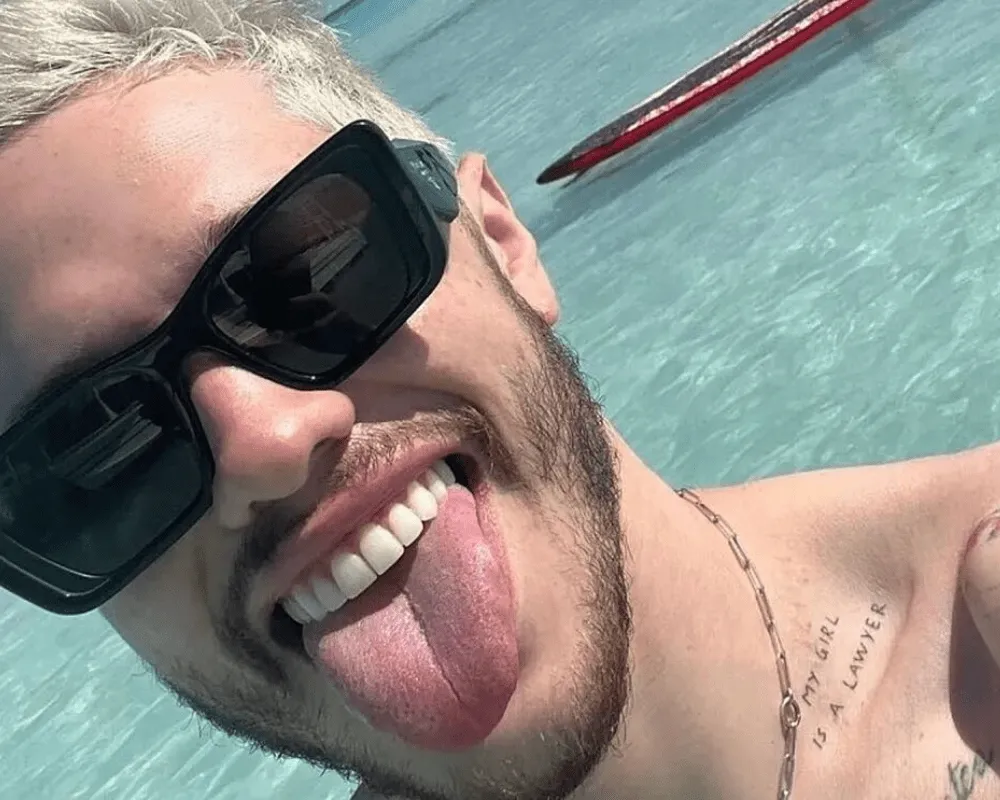 Well, perhaps space travel is becoming a tad more commercial than it used to be. Still, it seems almost futuristic that Davidson was slated to join a trip to space on a Blue Origin rocket. When the flight was rescheduled, though, the comedian couldn't make it anymore.
Bodies Bodies Bodies
One genre that Davidson hadn't really dipped his toe into yet was horror. Of course, being who he is, it's not surprising the role wasn't dead serious.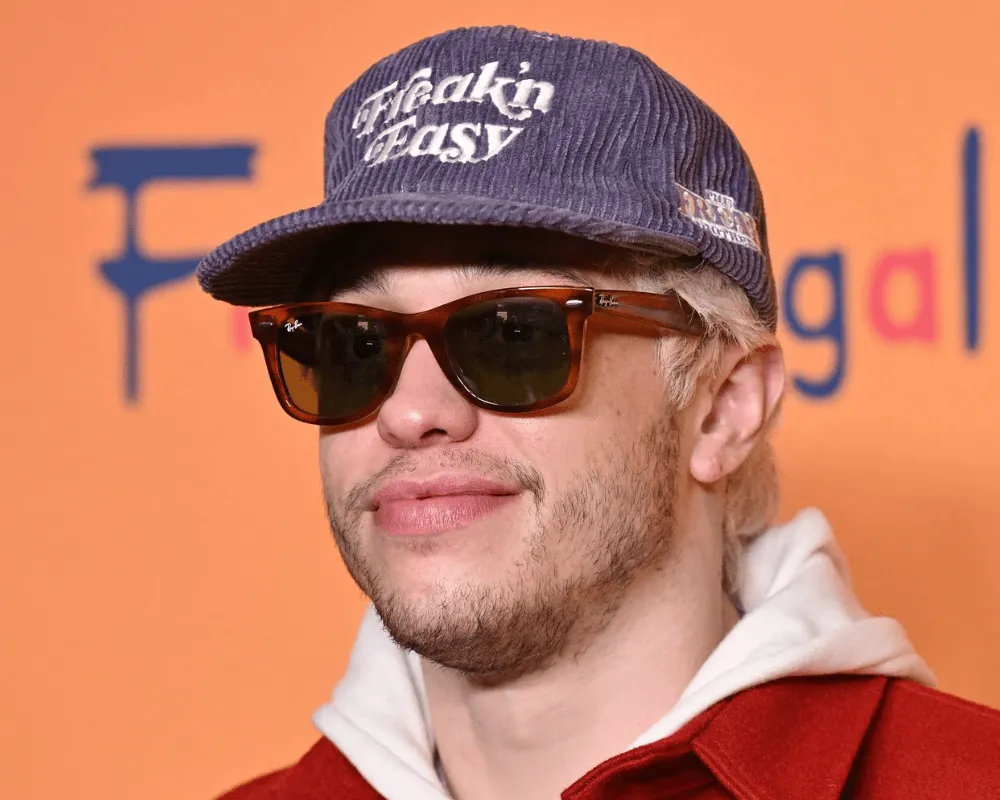 He would take on the role of David in 2022 for the film Bodies Bodies Bodies. The movie is a slasher with a healthy dose of dark comedy that starts with a party game gone wrong. It was rather well-received upon its release both by fans and critics.
Meet Cute
On the other end of the spectrum, this wasn't the only way that Davidson tried something new this year. He also took on a role in the movie Meet Cute.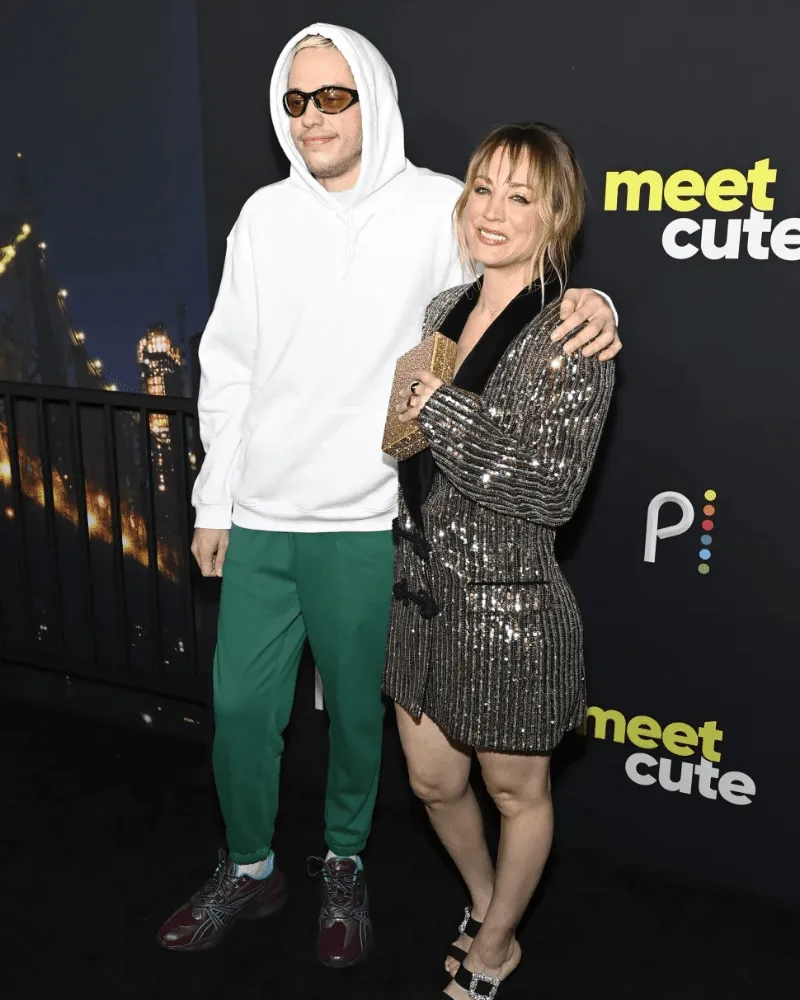 This time, Davidson starred in a romantic comedy opposite Kaley Cuoco from The Big Bang Theory and The Flight Attendant. Like many other romantic comedies, it opted for a time loop plotline but critics ultimately decided it didn't really stand out from its contemporaries.
A New Relationship With Emily Ratajkowski
Even since his breakup with Kim Kardashian earlier this year, there are rumors that the comedian has already moved on to a new relationship. This time, the stories say that Davidson is dating model and actress Emily Ratajkowski.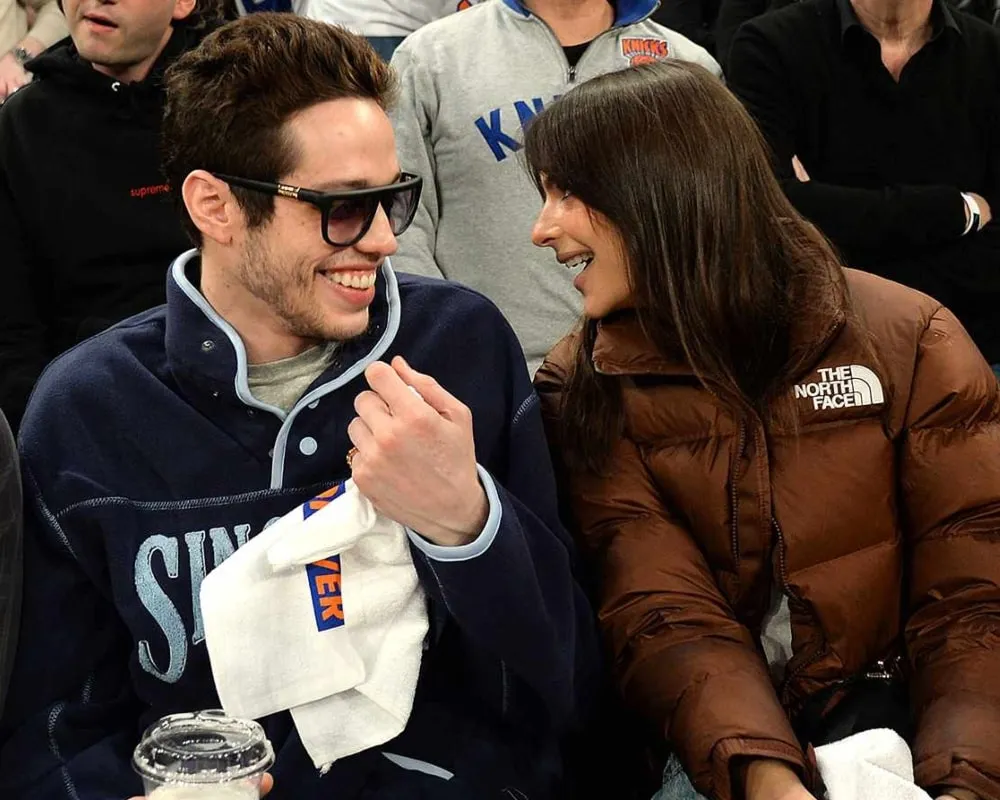 Funnily enough, it came not long after radio host Howard Stern made a comment that the pair would make an endearing couple. The relationship reportedly started in November 2022.
A Note From Ratajkowski
The couple didn't come out with their relationship right away. In fact, it's so recent, they haven't commented much on it at all. Interestingly, though, almost a year ago, the model was asked what she thought made the comedian so alluring.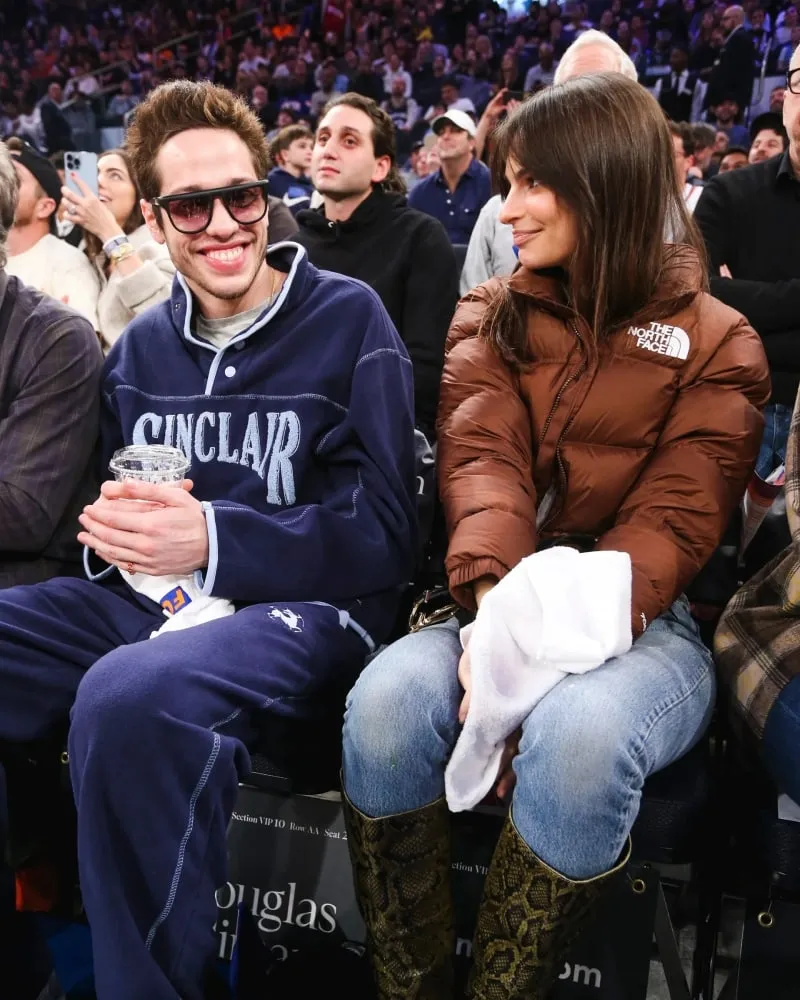 When asked by Seth Meyers, she said "He's a professional […], he's got the height, obviously women find him very attractive. He seems super charming. He's vulnerable. He's lovely. His fingernail polish is awesome. He looks good!"
High Praise
Ratajkowski's comments, while a year prior to the two potentially becoming a couple, are nothing short of high praise! Still, those aren't the only things that Ratajkowski pointed out as a great quality.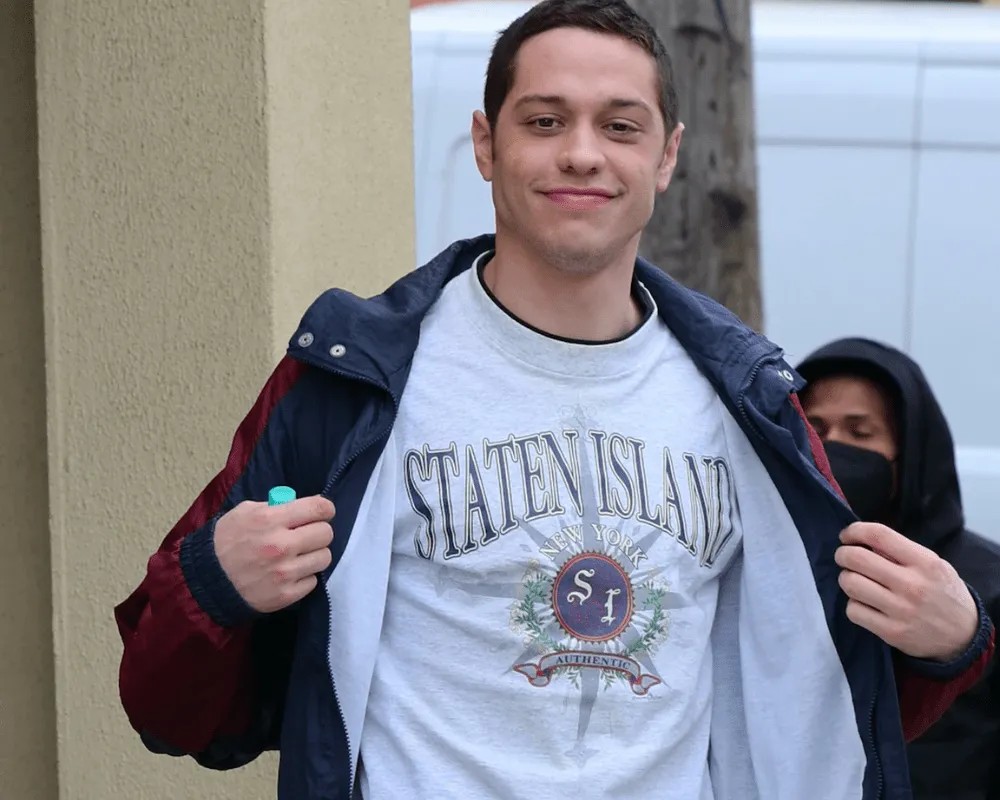 She also noted that one good sign came from the comedian's "super great relationship with his mom." Davidson has mentioned her many times before — both on SNL and in his standup comedy routines as well.
Making An Announcement
John Travolta is among the world's greatest film stars, yet he is still an enigma to many who think he's a bit of a weirdo. His controversial association with Scientology, reports of inappropriate behavior, and rumors relating to his romantic life convolute the real Travolta. To put things in order and to do the great Hollywood star justice, we collected some of the most fascinating facts about him, including a statement he made to set the story straight.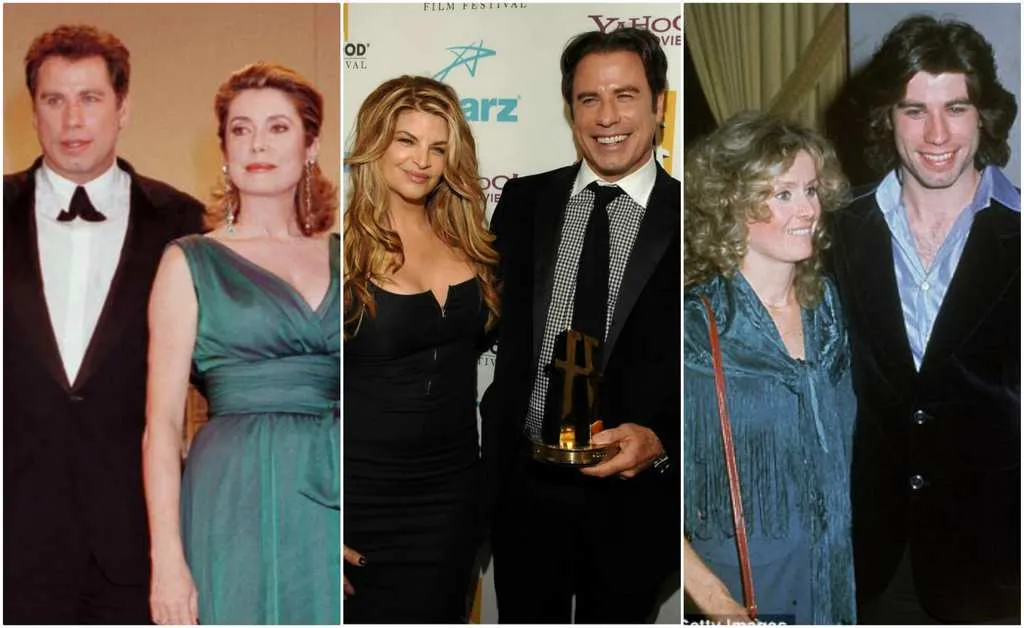 High School Dropout
Travolta is so rich and successful today that you'd never guess that he went all this way without graduating high school! Although it wasn't too long before he caught a break and started seeing success, we wouldn't recommend dropping out of school to pursue your dreams in this day and age. Travolta dropped out of Dwight Morrow High School when he was a junior, at the young age of 17. Another person who went there was the famous Sarah Jessica Parker, but they didn't attend at the same time.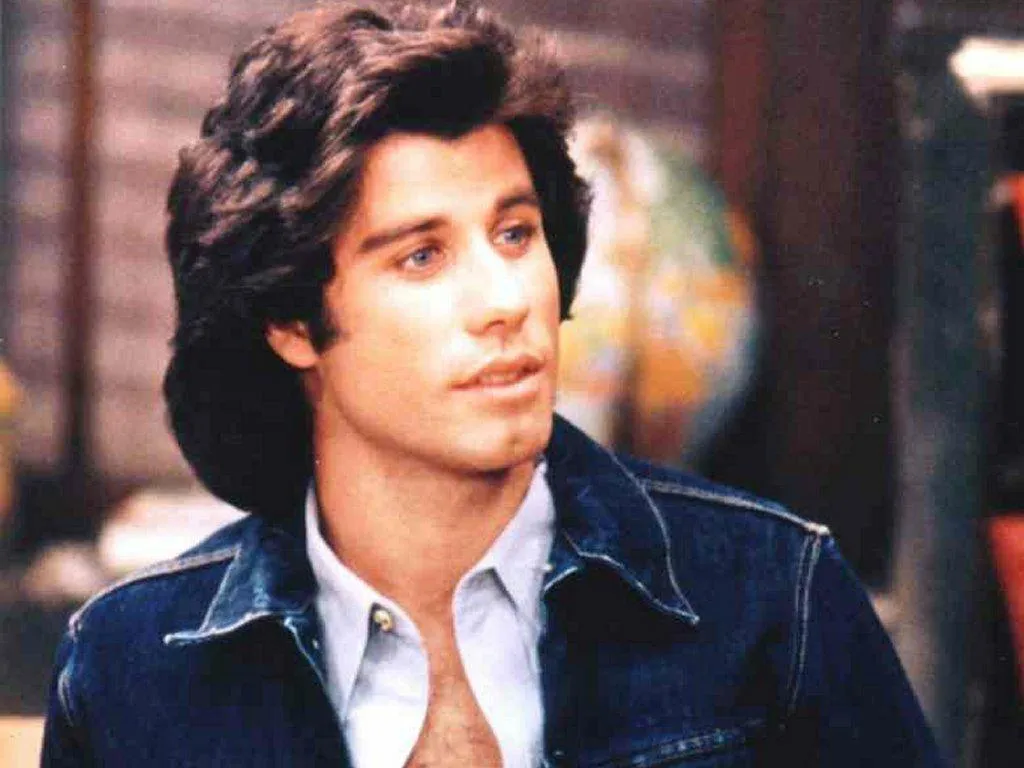 A Lifetime Of Love
The attractive John Travolta has had many different women on his arm in life, but the woman he is most associated with is actress Kelly Preston. Many may not know that the sparks first flew when they met in 1987 while filming The Experts. Preston was married, so nothing came out of it until 1990 after she divorced. Travolta and Preston reunited in Vancouver while filming different movies, decided to give it a shot, and married in 1991 at the Hotel de Crillon in Paris.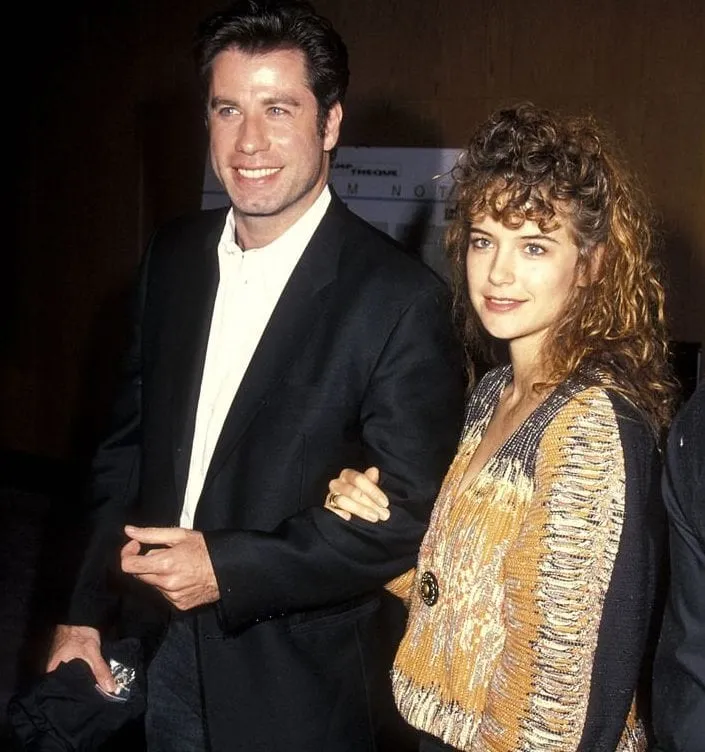 They Had To Get Married Twice
Unfortunately, legal issues marred their marriage in the beginning. The ceremony in France, which was officiated by a French Scientologist minister, was not recognized in the U.S. upon their return. That's extremely disheartening for a newly-wed couple, but they proved that they could easily overcome this obstacle. All they needed to do was go and get married in Daytona Beach, Florida, several days after they came back from their getaway wedding. In this manner, Travolta and Preston actually got married twice!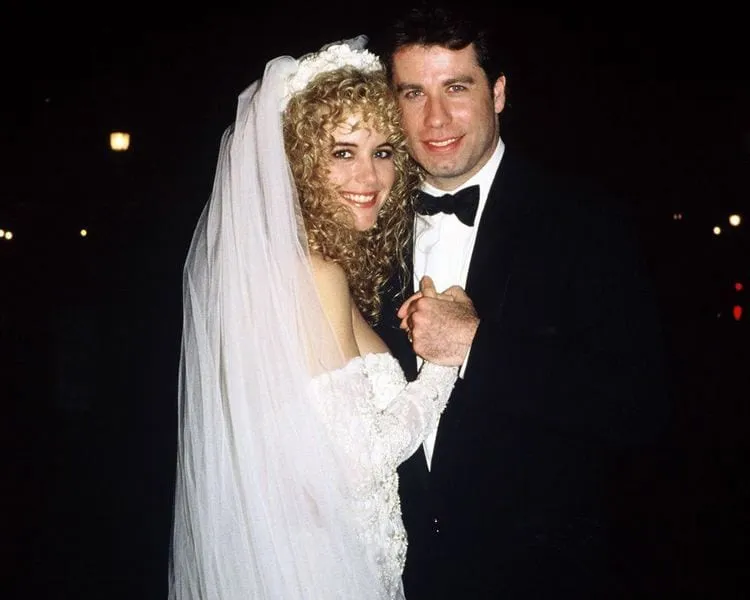 Love Before Kelly
Long before he met Kelly Preston, Travolta had another love interest. When he was filming for The Boy in the Plastic Bubble back in 1976, John Travolta met Diana Hyland. She was 18 years his senior and playing his mother in the movie, but that didn't stop him from falling completely in love with her. Sadly, she was diagnosed with breast cancer just a year after they began dating. Travolta was only 22 years old when she passed away. He was with her in her final moments.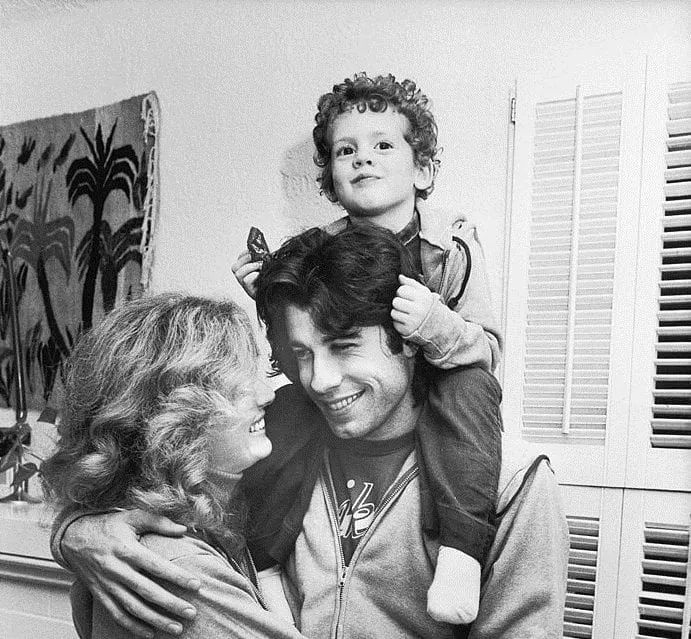 He Was a Loner
When he was in high school, John Travolta wasn't the popular jock we might expect him to have been. He reportedly didn't fit in. "Not too many of my friends identified with what I was doing," he said in an interview with The Phoenix. "I participated in football and basketball and did what they were doing, but not many kids understood my going to acting studios at night." Ironically, the passion for acting that brought him worldwide popularity is what separated him from peers in school.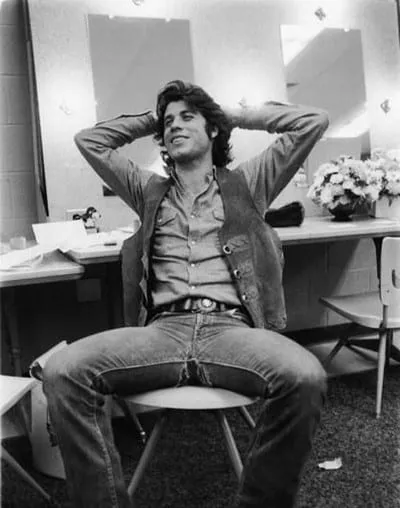 Family Tragedy
John Travolta's life has indeed been plagued with many tragedies, most notably the 2009 death of his 16-year-old boy, Jett Travolta. He, Kelly, and their two children were vacationing in the Bahamas when Jett suffered a seizure, fell, hit his head on a bathtub, and was pronounced dead shortly afterward. Travolta and his family were left completely devastated. Jett had so much life ahead of him. "To bury your son is the worst thing you can ever do," the family attorney told People magazine.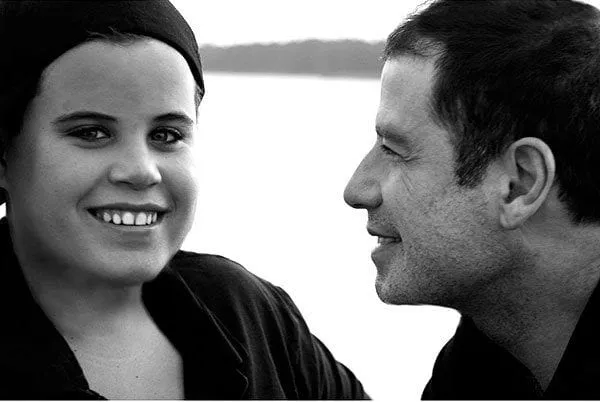 Youngest of Six
As for John Travolta's childhood, he grew up in Englewood, New Jersey. The youngest of six children, John certainly had a fun and interesting upbringing. His father, Salvatore, played football semi-professionally and was a tire salesman as well. His mother, Helen, was an actress, which is probably where he got it from. Siblings Joey, Ellen, Ann, Margaret, and Sam all acted, directed, or produced at some point in their lives. Ellen, for example, is known from Happy Days as Fonzie's aunt.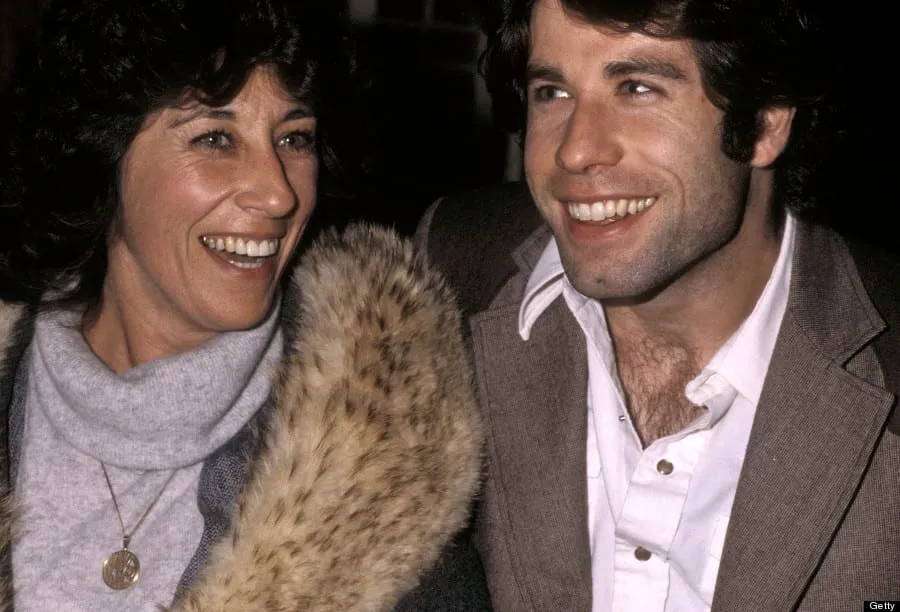 He's a Pilot
People might also not know that John Travolta is an avid aviator. He even got his private pilot's license and owns five planes. One of these is a Boeing 707 jet that he loves going all around the world with. He is quite an enthusiast and jumps at the opportunity to use this skill, most notably in 2010 when he did Oprah Winfrey a favor. Travolta is Oprah's favorite movie star, so when she surprised her audience with an all-expenses-paid trip to Australia, he agreed to serve as the trip's pilot. Pretty cool!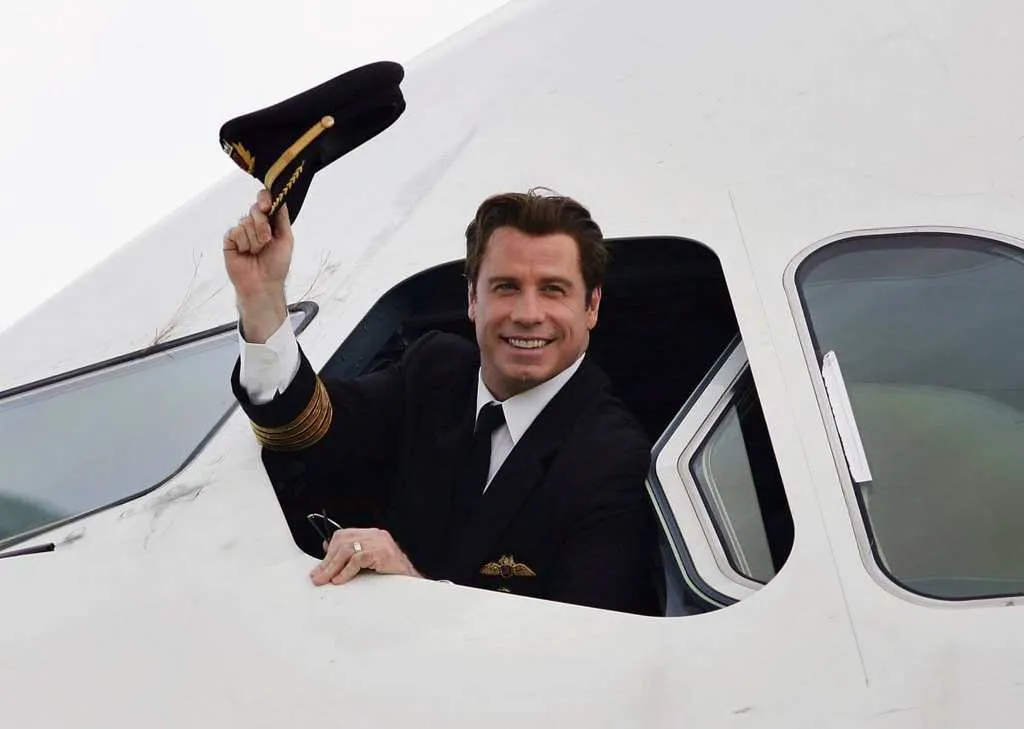 John Gets Personal
After John Travolta and Kelly Preston opened up about their personal life in 1996, the first thing that came to mind is that some things are better left unsaid. They revealed to Premiere that their oldest son, Jett, was actually conceived on a very special weekend they spent staying at Demi Moore and Bruce Willis's house. They have been shockingly candid about this as well as other moments in their marriage. In addition, they have spoken about their work together with a Scientology marriage counselor.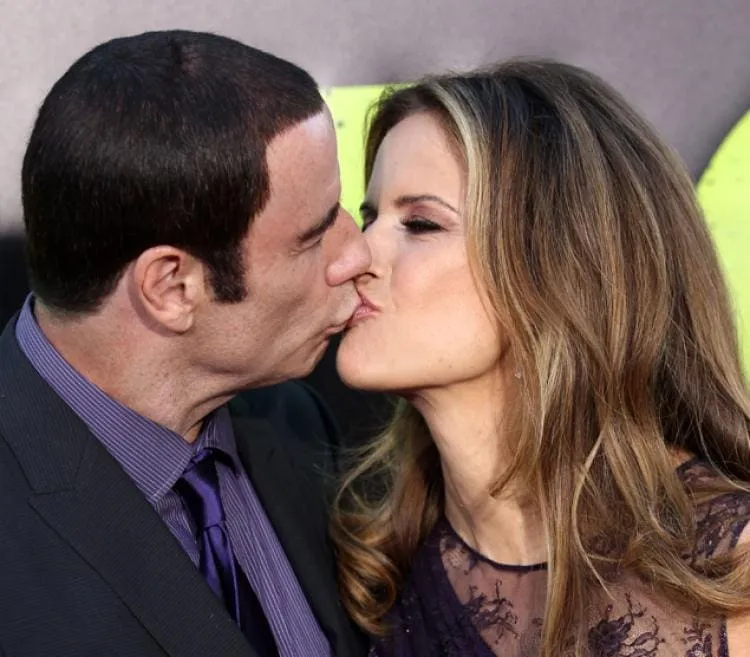 Surprise! Baby Benjamin Joins In The Mix
After the devastation in the wake of Jett Travolta's death, John and Kelly welcomed their third child, Benjamin, into the world in 2010. "He's given the house a renewed spirit and purpose," John said. "He's brought us a new beginning." Besides being a comfort to a bereaved family mourning the loss of their oldest son, baby Benjamin was something of a miracle baby. John and Kelly couldn't believe that they were pregnant, as Preston was 47 years old at the time!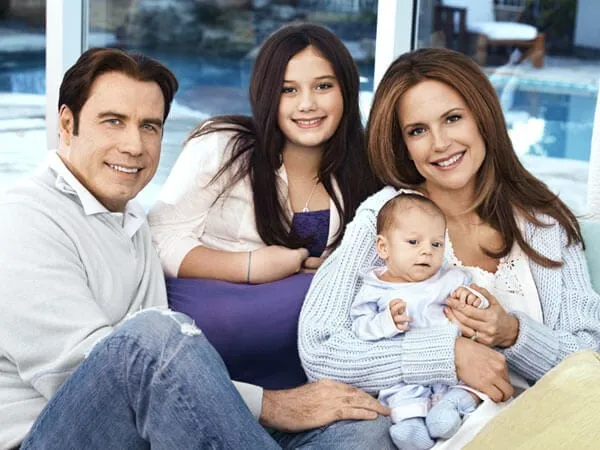 Behind The Scenes
Watching John Travolta act cool and laid back in Grease, you would never guess how much stress he was under at the time. He began filming Grease just days after wrapping up shooting Saturday Night Fever. In addition to the difficult schedule, Travolta had just lost Diana Hyland to bone cancer. Director Randal Kleiser said that Travolta struggled with the "Greased Lightning" scene in particular, which he attempted right after reading an article about Hyland's death. He kept on lip-syncing "heap lap trials" instead of the "heat lap trials" lyrics.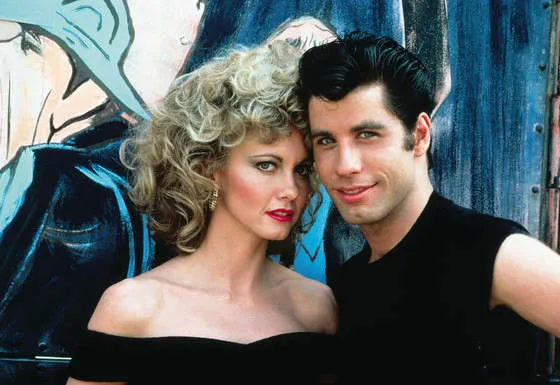 Travolta's Mansions
Remember when we said Travolta was an aviation enthusiast? Well, this enthusiasm guided the hands of the architect who built his and Kelly Preston's home in Ocala, Florida. The house actually doubles as an airport where they can store their five planes. Two runways lead right up to the front door, so they are never far from any place you can name around the world. Travolta and Preston "designed the house for the jets and to have at our access the world at a moment's notice."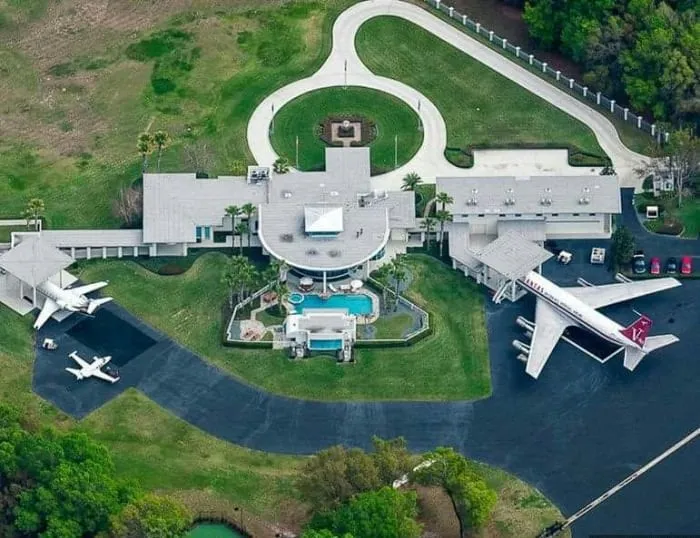 "Every Day"
Despite the fortune in Kelly Preston and John Travolta's life that they have shared with their children, the loss of their son is still with them. His younger sister, Ella Bleu, was only eight years old when her brother suffered the fatal seizure. In a statement released after the tragedy, the pair said, "Jett was the most wonderful son that two parents could ever ask for and lit up the lives of everyone he encountered." How often do they think about their late son? According to the parents, they think about Jett every single day.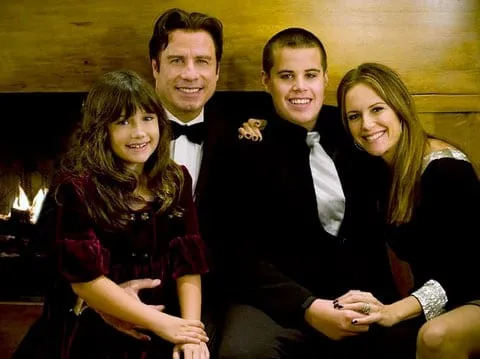 Dance With Princess Diana
Travolta is famous for being a fabulous dancer; but out all of his different dance partners, there was one who was extra special to him. Princess Diana wanted a dance with him in 1985 at the White House gala, which he attended. John told Good Morning America: "Yes, I danced with Princess Diana in 1986, I believe. That was one of the highlights of my life." According to Nancy Reagan, Travolta and Diana "were off for 15 minutes of dancing. I'm so honored that I was able to experience it."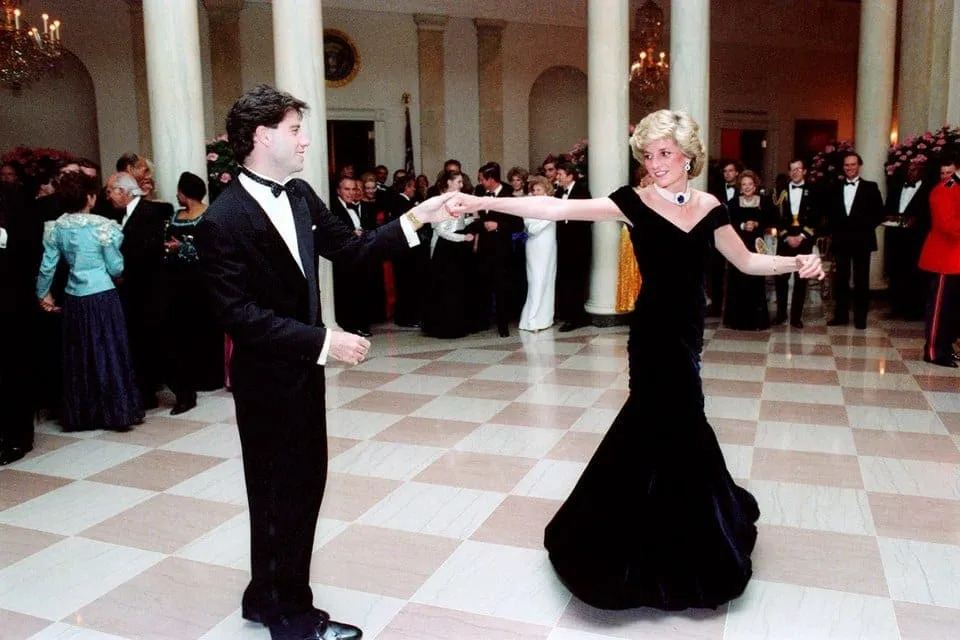 You're The One That I Want
One of Travolta's most notable costars is another famous subject of Queen Elizabeth, Australian singer/actress Olivia Newton-John. Fans of Grease have long felt that the chemistry onscreen is too real to be an act, which was confirmed to be true. Another costar in Grease revealed that Travolta was indeed smitten by the gorgeous blonde bombshell. Despite this, they decided not to try to make a relationship work and to keep things platonic. They are still close friends to this very day.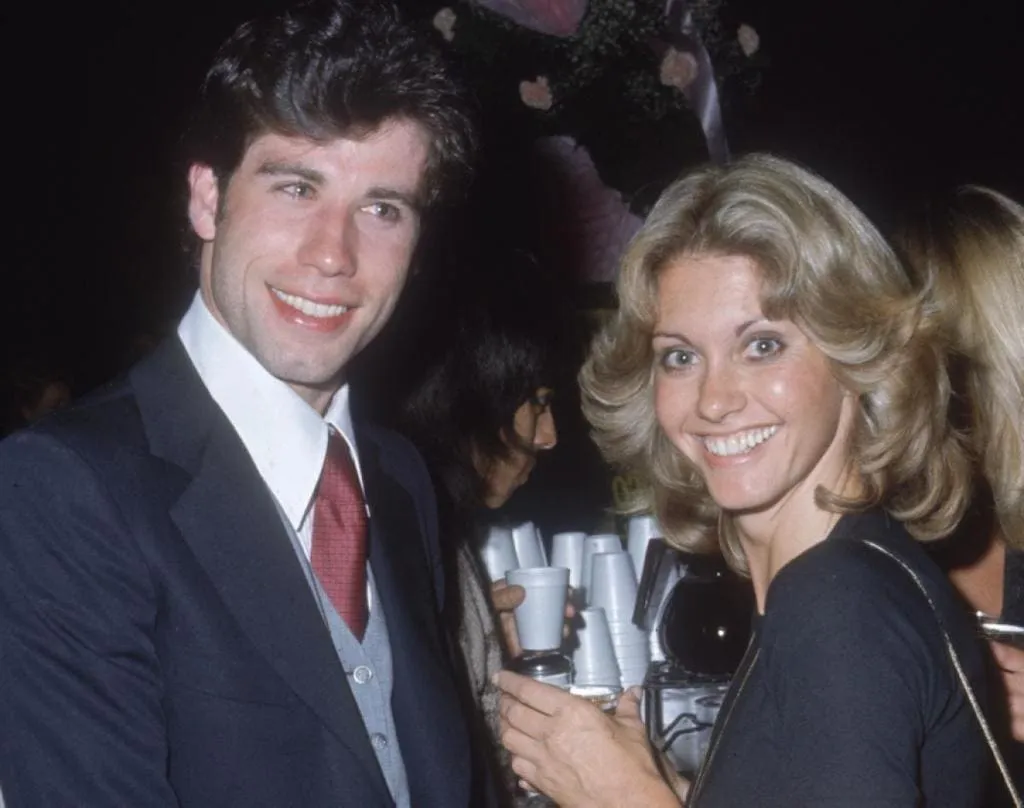 Alleged Misconduct
Not everyone from Grease remembers John Travolta so fondly, however, if the accusations are to be believed. Vikki Lizzi, the ex-fiancée of Jeff Conaway, who played Kenickie, said that Travolta made unwanted advances on him during the 1990s. This incident ruined their friendship. This claim was outright rejected and denied by Travolta's lawyer, who called it "a malicious tabloid agenda to boost lagging sales by running outrageous defamatory stories about my client sourced by people seeking notoriety or a payday."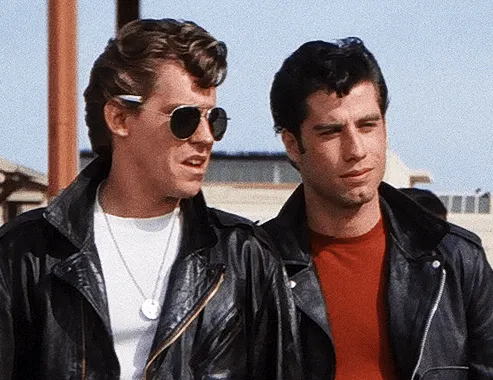 Weight Gain
John Travolta's weight seems to have fluctuated so much over the years that we aren't really surprised when he shows up looking completely different. When it first happened in 1998 for the film Primary Colors, however, people were shocked. Travolta plays Jack Stanton in the film, which is about the 1992 presidential campaign. He was encouraged to gain some 30 pounds, which he did. Ending up starkly different from the thin actor who appeared in Grease, Travolta later admitted that "it's been fun gaining it."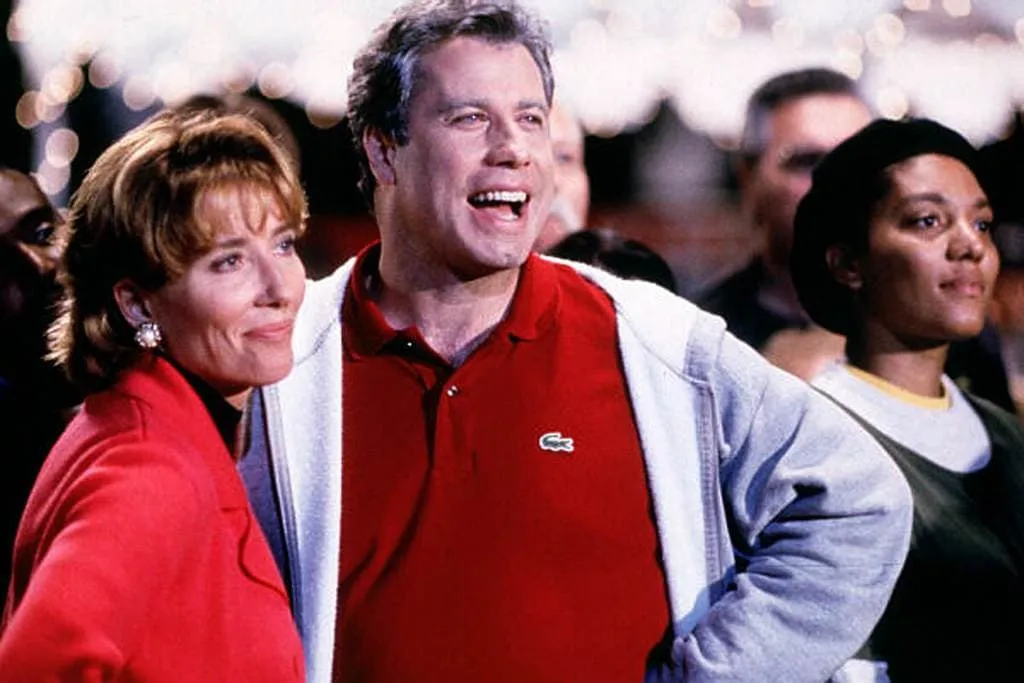 Freak Accident
John Travolta has seen more than his share of tragedy with Jett's death. No parent should bury his or her child. Just a few years after this tragedy, however, Kelly and John were once again hit with tragedy when their dogs were hit by an airport truck in a freak accident at a Maine airport. The dogs were being walked by "a liaison" on the tarmac at the time when tragedy struck. According to an official working for the city, the "airport has sent a floral arrangement and card to the Travolta" family.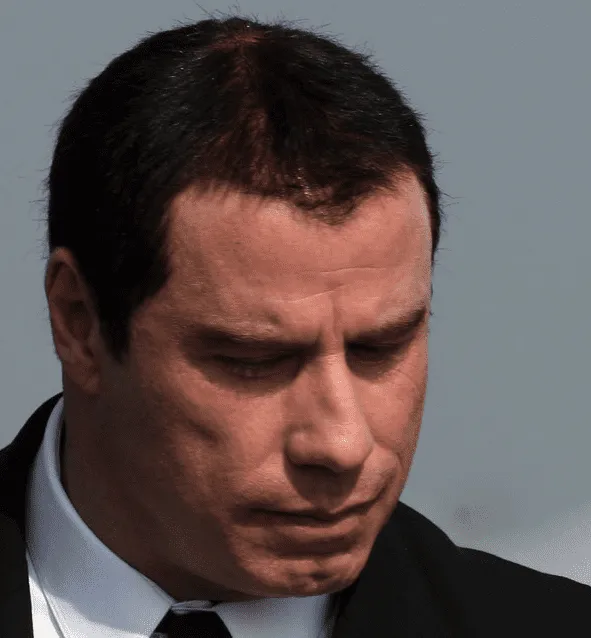 Scientology Involvement
John Travolta was raised as a Roman Catholic before he converted to the controversial Church of Scientology in 1975. "Forty years for me, I've been a part [of it]," he told Good Morning America, speaking about the religion — "and I've loved every minute of it. My family has done so well with it. It's been a beautiful thing for me. I've saved lives with it and saved my own life several times. Through my loss of my son, it helped me every step of the way for two years solid, and here I am."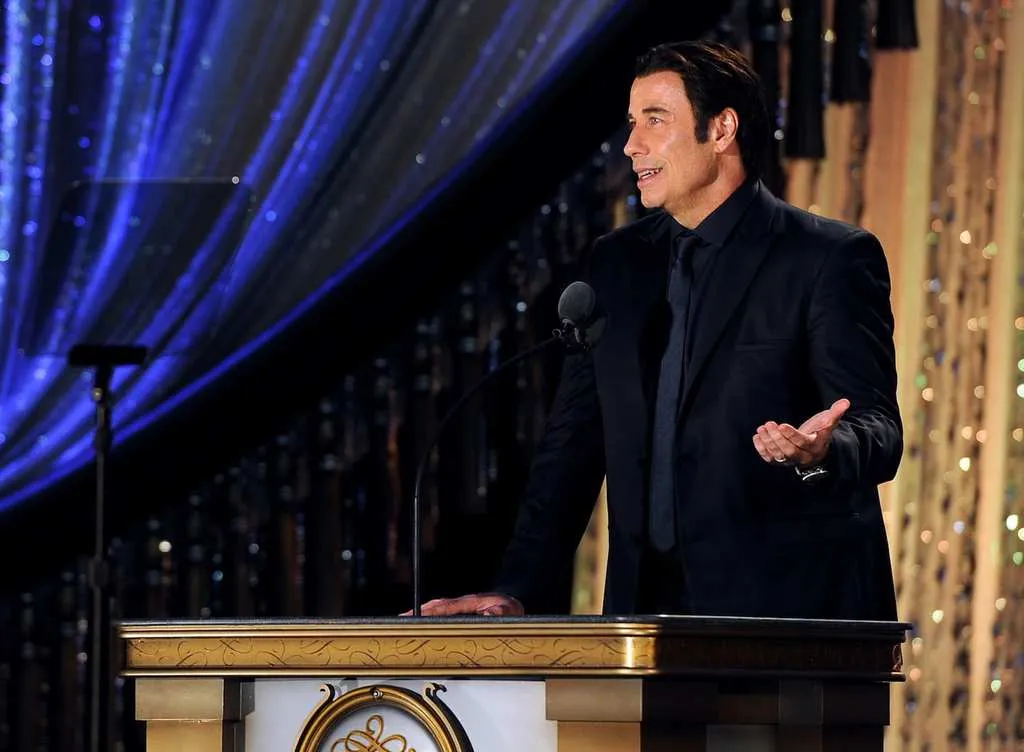 Living In Fear
Allegedly, John Travolta hasn't always had the best of relationships with Scientology. Namely, in 1991 it was believed that Travolta was going to leave the church, at least by Church of Scientology Executive Director William Franks. This was reportedly because Travolta feared the church would expose secrets about his personal life, with some defectors from the church saying Travolta's lawyers were associated with them to make sure these secrets weren't leaked. Perhaps as part of the settlement, he made Battlefield Earth, based on the book by Scientology founder L. Ron Hubbard, which is frequently listed among the worst movies of all time.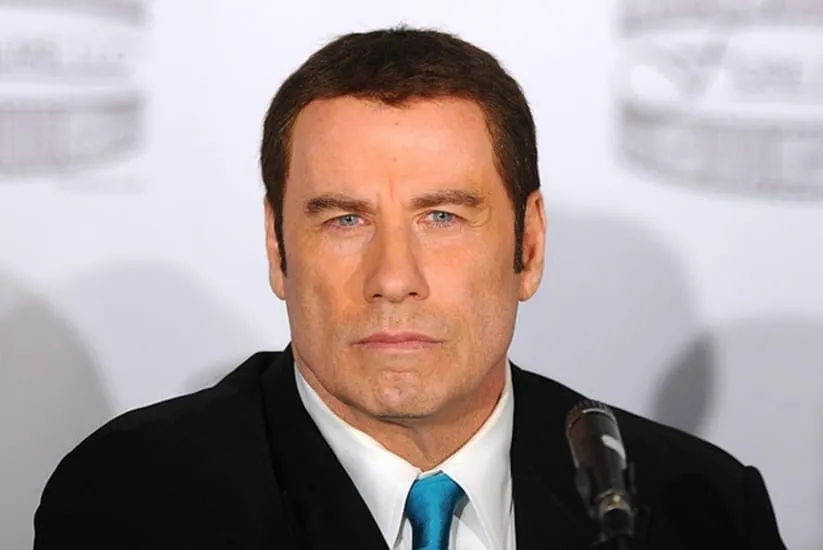 Cruise vs. Travolta
Although he and Tom Cruise may both belong to the same religion, John Travolta apparently isn't friends with him. According to Leah Remini's book, Troublemaker: Surviving Hollywood and Scientology, the two actors aren't what you'd describe as close. Travolta is close friends with fellow Scientologist Kirstie Alley, who Tom Cruise doesn't like either, apparently. The writer heard "that Tom didn't like them," she wrote. In addition, neither Travolta nor Alley were invited to Cruise's wedding with Katie Holmes in 2006.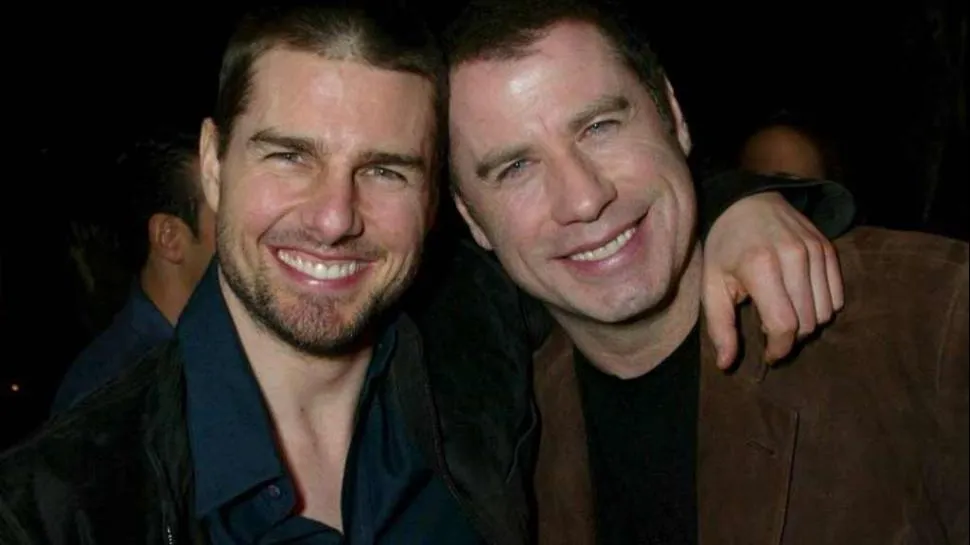 Dropped Suit
And speaking of cruises, yet another scandal broke out after a 2009 cruise when a cruise employee by the last name of Zanzi alleged that John Travolta made unwanted advances on him. Travolta purportedly called him beautiful and promised to "take care of" him. Although it was admitted that Travolta was on a Royal Caribbean cruise, the movie star's lawyer called it "another ludicrous lawsuit with inane claims. It is obvious that Mr. Zanzi and his lawyers are looking for their 15 minutes of fame." The cruise worker dropped the lawsuit before the trial.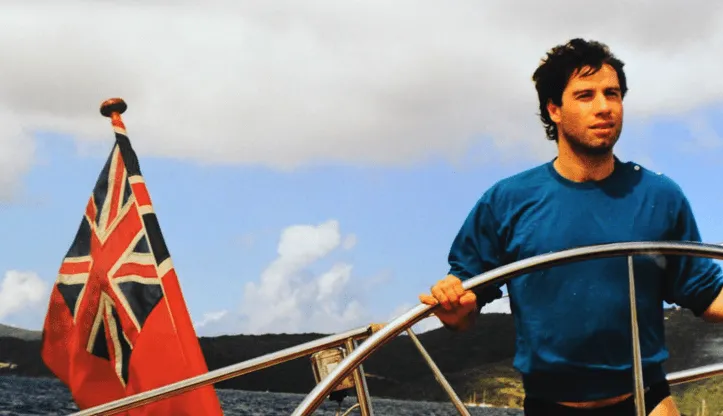 Another Claim
In 2012, Travolta was sued by an anonymous masseur who also claimed Travolta made unwanted advances on him. This came on the heels of another claim by two men, represented by Gloria Allred. According to her clients, he was guilty of assault and battery on two different occasions: in 2012 at a hotel in Beverly Hills and at another hotel in Atlanta. The men were proved to have fabricated the whole thing, thanks to Travolta's attorney. At the end of the day when they went to trial, both cases were dropped.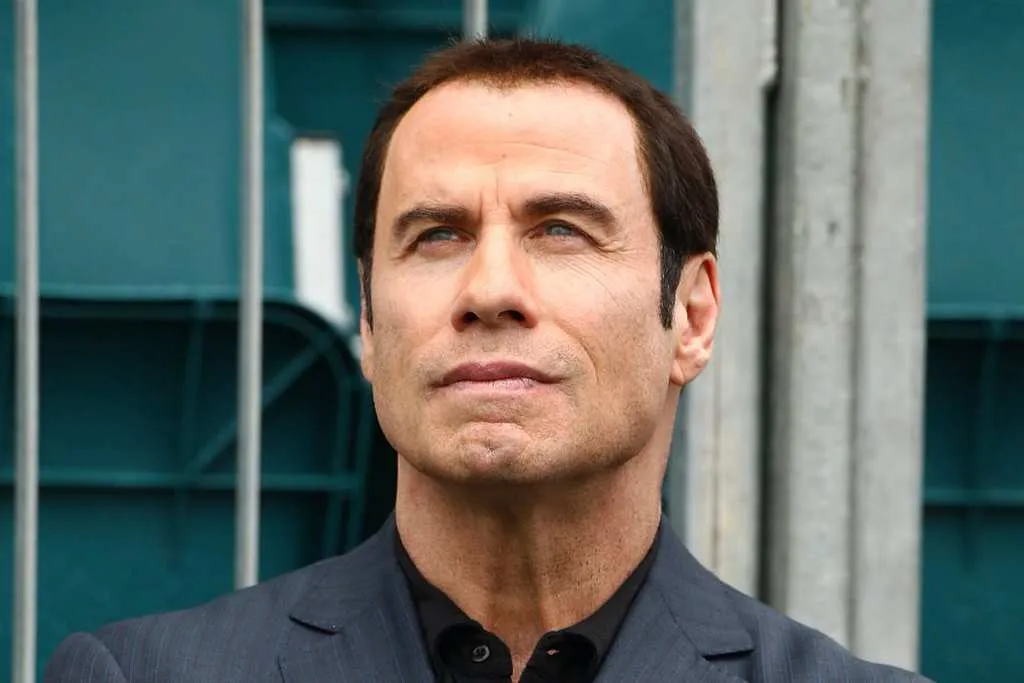 His Romantic Preference
John Travolta is generally silent about such allegations, probably as to not justify them, but he did share his thoughts with The Daily Beast, which printed the following statement: "I found it most offensive with the loss of my son. I felt like that was the lowest I'd ever felt. [That] stuff is always going to be interesting to somebody, but you stay away from family. This is every celebrity's Achilles heel. It's just about people wanting money. That's all. It happens on many levels."