Co-parenting can be difficult for anyone for a number of reasons. A lot of parents struggle with it and some aren't successful. That isn't the case with this American quarterback. Tom Brady has made it a mission to support his oldest son, John a.k.a Jack, no matter what it takes.
about:blank
Young Love
Tom met Bridget Moynahan in 2004 and they hit it off right away. Their passion for their careers, structure, and hard work was what really sealed the deal for their relationship. It was clear to everyone around them that there was chemistry between the Patriots quarterback and the I-Robot actress.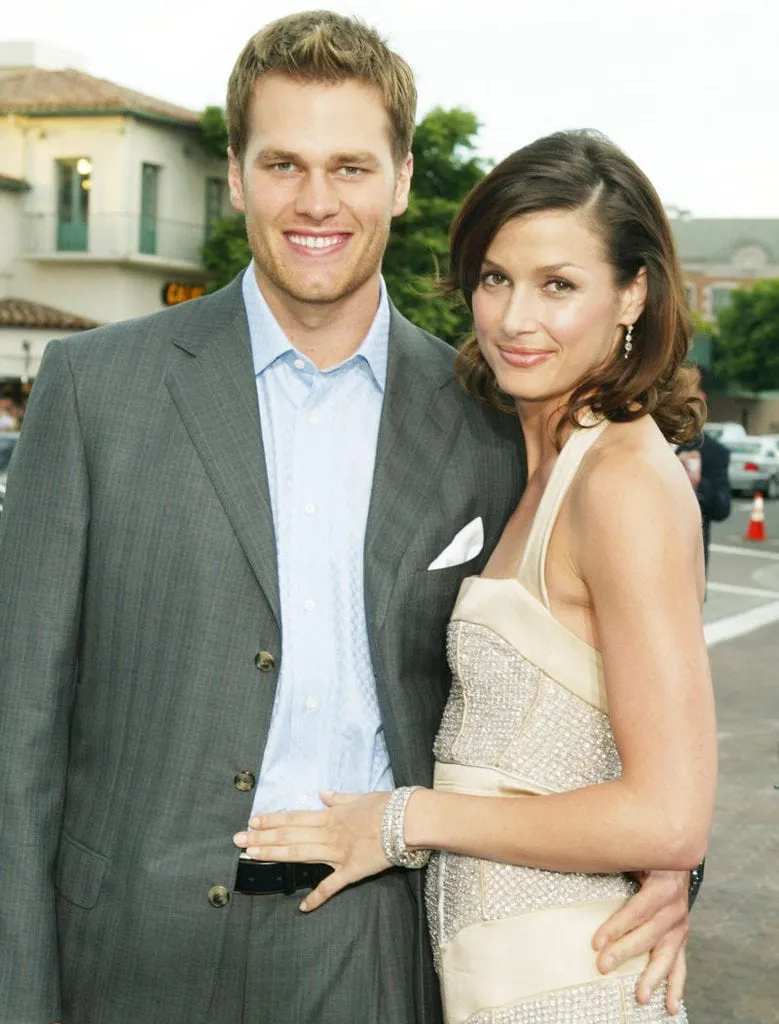 During the beginning stages of their relationship, both of their careers were thriving. Moynahan was landing several big roles in films and Tom Brady was thriving as quarterback for the Patriots. They seemed like a match made in heaven.
Talk Of The Town
When the Patriots QB finally decided to settle down with the actress, they became the talk of the town. People speculated about a wedding and gushed about how good the couple looked together. It came as a shock to everyone when the news of their breakup hit media outlets.
ADVERTISEMENT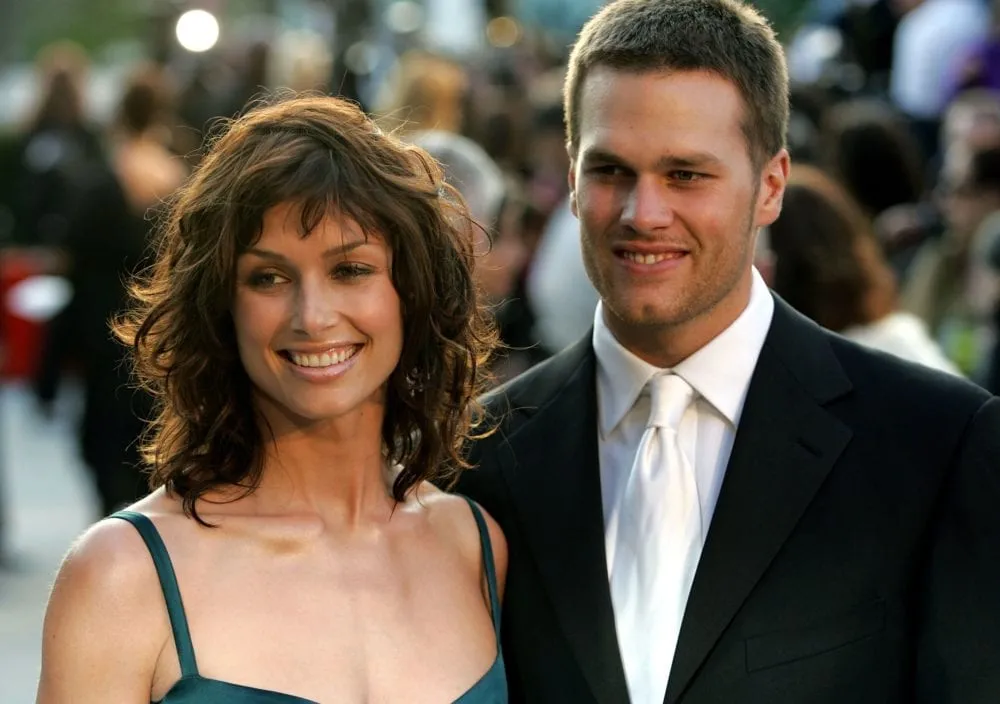 ​The two were in a relationship until 2006, breaking up after almost 3 years of dating. The split was hard for both, but they said parting ways was a mutual decision. Everything seemed amicable in the days following the breakup.
A New Flame
A few weeks after Brady and Moynahan split, Tom decided to attend a party where he met model Gisele Bundchen. Despite having only just left a long term relationship with Bridget, it was clear to the quarterback that he had real feelings for this woman.
ADVERTISEMENT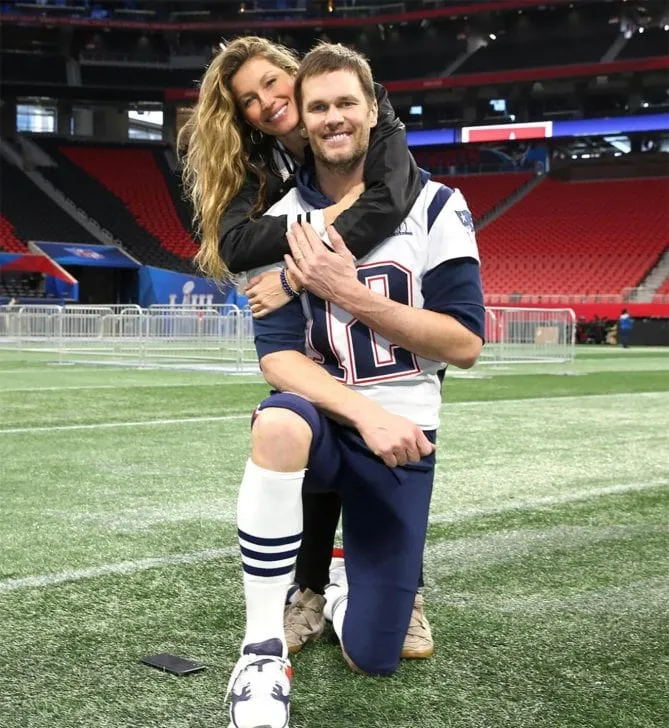 It seemed their relationship was going to lead to bigger things, regardless of just meeting each other. The connection between the two was obvious and no one could deny that this couple was meant for each other. While Brady and Gisele were going on dates, Bridget had some news for her former boyfriend.
Unplanned Pregnancy
In December of 2006, Bridget learned that she was pregnant with Brady's child. It was a shock to her as she never expected she would become a single mother. Despite feelings of fear over the situation, she confronted Brady and they agreed to make it work.
ADVERTISEMENT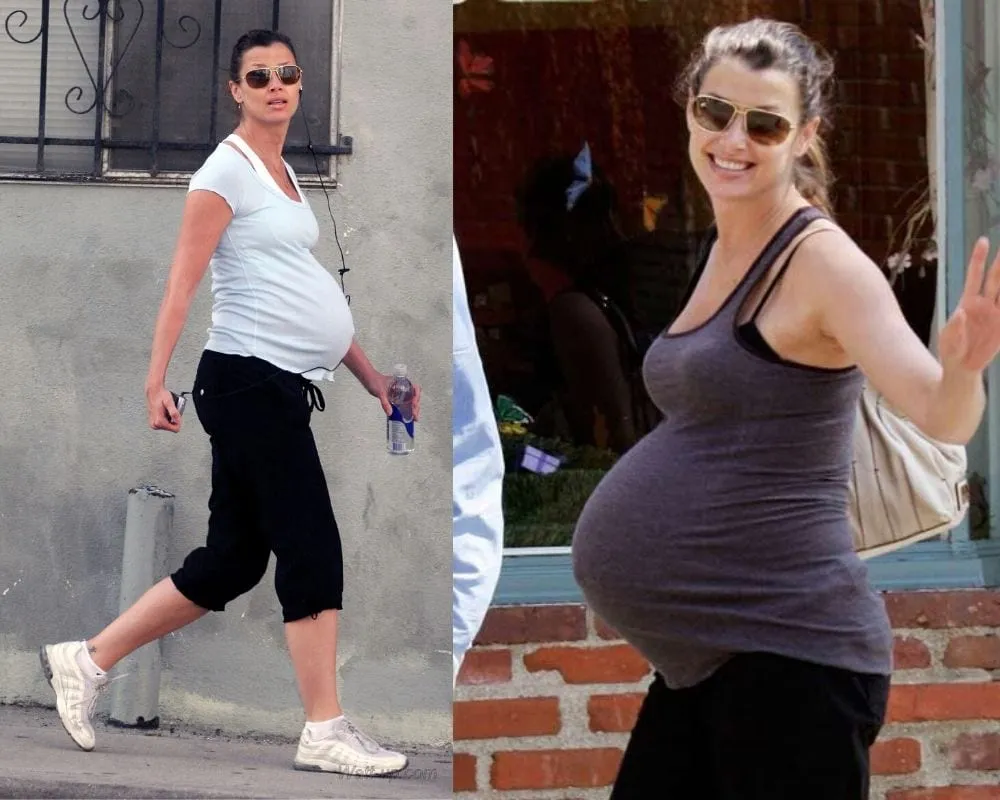 On finding out she was pregnant, Moynahan said, "I'm not sure anyone – and I could be wrong about this – grows up thinking, 'I want to be a single mom,'" she said at the time. "When you're suddenly pregnant and no one is standing by your side, even if you're in your 30's, it's a hard conversation. I'm a traditional girl, and I believe in marriage, and I just always thought that's the way I'd be doing this. For a moment, it was hard for me to accept that this was the way I was going to have a family."
Stolen Moments
In hindsight, Bridget Moynahan admits that being a celebrity and being pregnant with the child of a man she just broke up with was a terrible concoction.
ADVERTISEMENT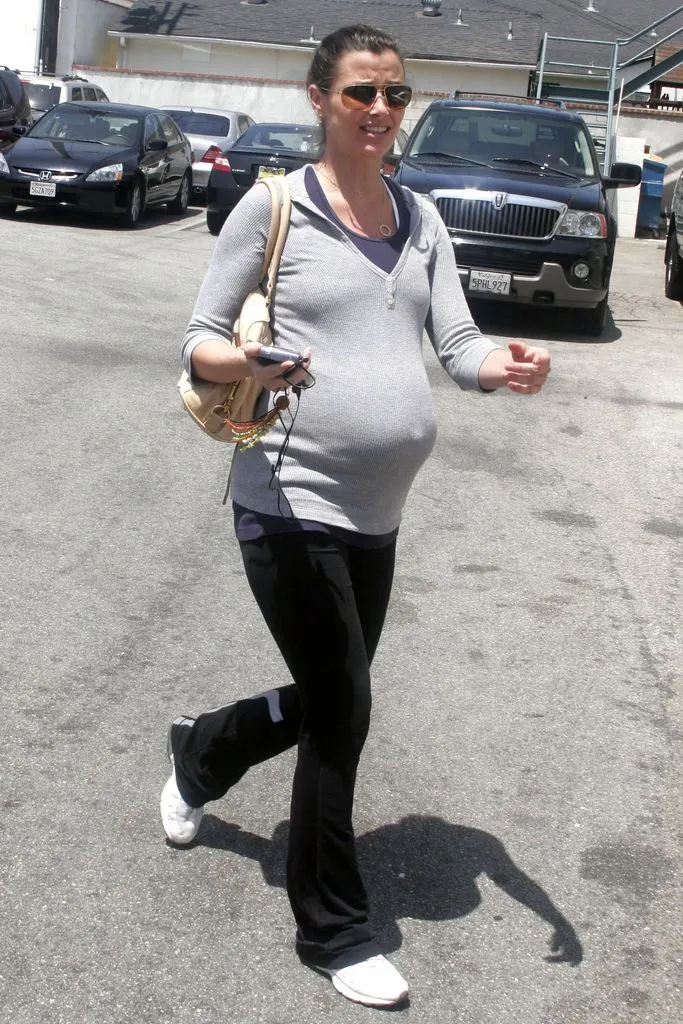 Wherever she went, she would be harassed by the media and looking back, she feels like she didn't get the most out of her time as a pregnant woman. "I had a public breakup and then I was pregnant and then I had a baby," she said. "And those moments were kind of stolen from me by the paparazzi, the tabloids, whatever."
Trouble In Paradise
Upon finding out his ex was pregnant, Brady was shocked. He had just entered a new relationship with a woman he adored and now he was expecting his first child. It definitely caused some turbulence with his newfound girlfriend.
ADVERTISEMENT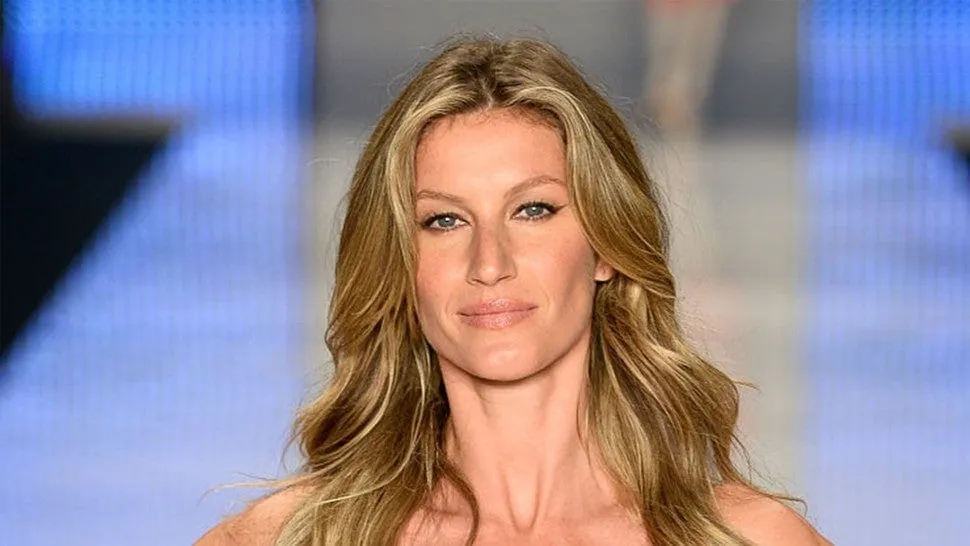 Gisele certainly had her doubts as well when Tom told her about his ex's pregnancy. Bundchen wondered if she should encourage Tom to get back with his ex to try and make the situation work. "You question at times- 'Should I stay here? Maybe you should work this out," she admits. "But when people break up, it's for a reason."
Rocky Waters
It wasn't easy for the new couple to navigate through, but with strong communication and an open mind they managed to come out of the situation stronger than ever. Gisele said, "It was definitely a surprise for both of us. In the beginning, you're living this romantic fantasy; you're thinking, 'This can't be true, it's so good!' And then whoops – wake up call!"
ADVERTISEMENT
The couple had only been together for 2 and a half months when they found out the news. "It was a very challenging situation. Obviously, in the beginning, it's not the ideal thing."
Baby Jack
In August of 2007, Moynahan gave birth to their child, John Edward Thomas Moynahan. Despite the trying times during the pregnancy, everyone agreed that this little baby deserved the world. Even Gisele, who was doubtful of the situation, immediately knew how special Jack was when she saw him.
ADVERTISEMENT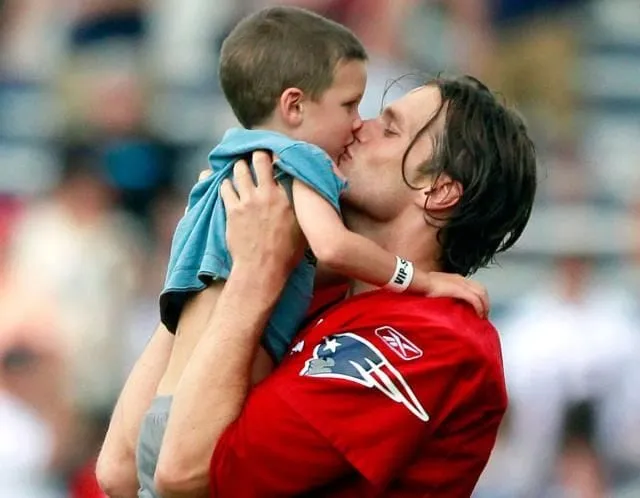 Bundchen gushed over the little boy in an interview saying, "He's a little angel – the sweetest, most cuddly, loving baby. I feel blessed to have him in my life. I understand that he has a mom, and I respect that, but to me it's not like because someone else delivered him, that's not my child. I feel it is, 100 percent. I want him to have a great relationship with his mom, because that's important, but I love him the same way as if he were mine. I already feel like he's my son, from the first day."
Happily Married
In 2009, two years after the birth of Jack, Brady and Bundchen married. They overcame the obstacles in their early relationship and managed to come out stronger. It's clear in the way they look at each other how much this couple is in love.
ADVERTISEMENT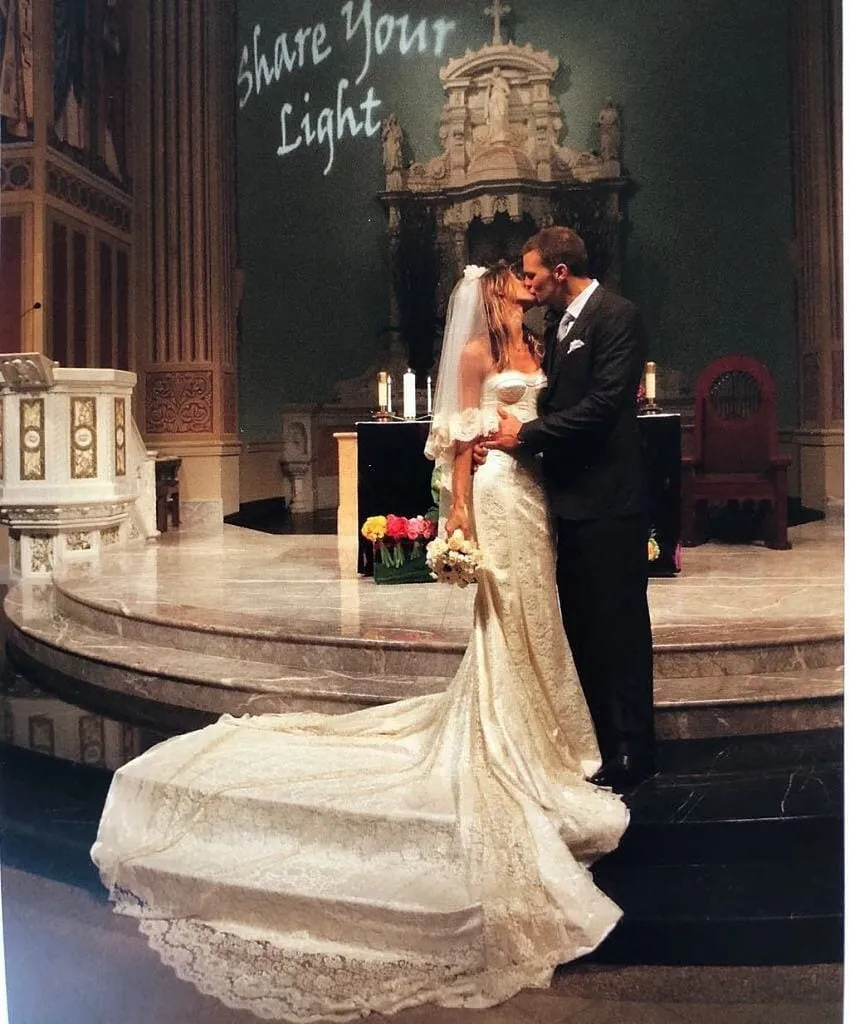 Brady on his wife, "I'm blessed to find this life partner that we all kind of seek at different times in our life. We found each other at the right time. We've been through a lot of ups and downs together, and in so many ways, that's kind of built our relationship so strong."
The Second Child
Later in December of 2009, the newlyweds gave birth to their first child together, Benjamin Rein Brady. The addition of another child definitely added to the challenges of co-parenting, but the Bradys and Moynahan always found ways to prevail.
ADVERTISEMENT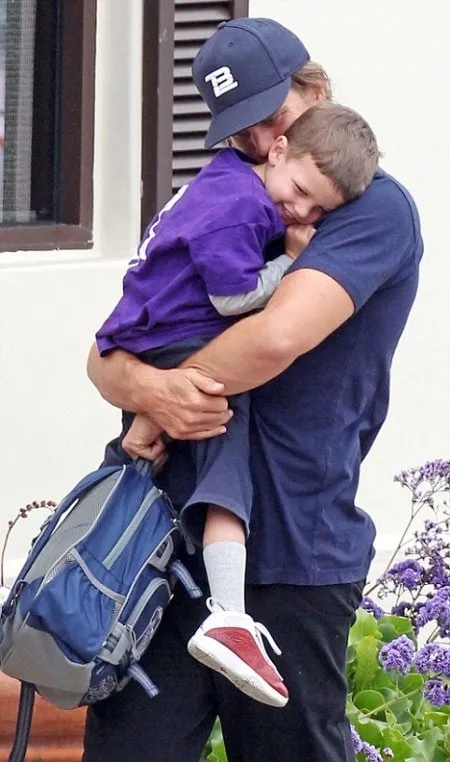 As Bridget said in a PEOPLE interview, "I think from the very beginning the whole goal specifically was to always keep it positive," She said when asked about co-parenting. "To raise a son in the healthiest environment, and I know we've all done that, and it shows. I always encourage everyone to stay positive and understand you have to make the kids priority."
Kids Come First
Bridget Moynahan has always been upfront about her desire for all of their kids to grow up in a happy and healthy environment. "I have a relationship with these people on a daily basis. I'm raising a child, and it's public," Moynahan said. "My son has two loving parents and an extended family, whether it's cousins or stepmothers or boyfriends."
ADVERTISEMENT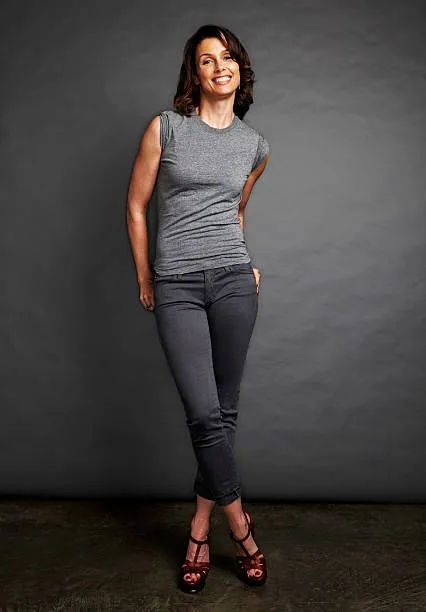 "Tom and I made a decision to raise a child together," said Moynahan, "and we both found partners that not only supported us in raising that child but also loved our child as if he was their own. I don't think you can ask for more than that." She makes it clear that she appreciates all the support from outside parties. "My son is surrounded by love."
The Third Child
On December 5, 2012, Gisele gave birth to their first baby girl—Vivian Lake Brady. Upon her arrival, the couple released a short statement, "We feel so lucky to have been able to experience the miracle of birth once again and are forever grateful for the opportunity to be the parents of another little angel."
ADVERTISEMENT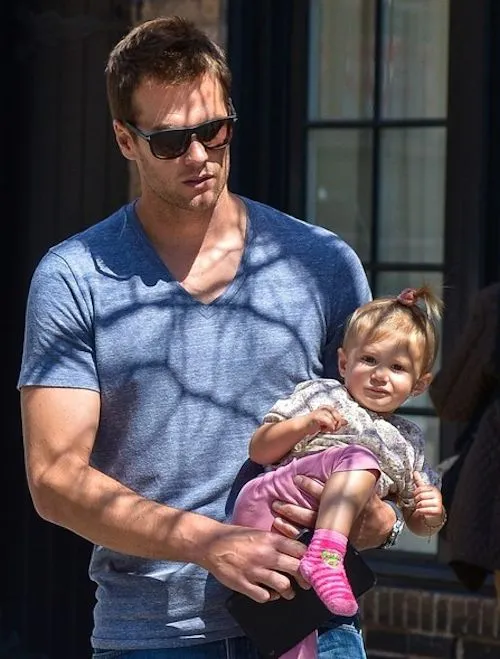 It's clear that this little girl has her dad's heart wrapped around her little finger. He often talks about how he is incapable of saying no to her, "I let my daughter do basically anything she wants, which is a little bit of a problem in the house. The boys I'm definitely tougher on, but it's so hard with a little 3-year-old girl who just looks at you and smiles and she knows exactly what to say to get her dad to do exactly what she wants."
Email Leak
Shortly after the Superbowl 50 scandal, deflate-gate, the media was doing whatever it could to try and tarnish Tom Brady's name. Even going as far as exposing personal emails between Brady and Moynahan. This seemed to have the opposite effect than the hackers had hoped for though.
ADVERTISEMENT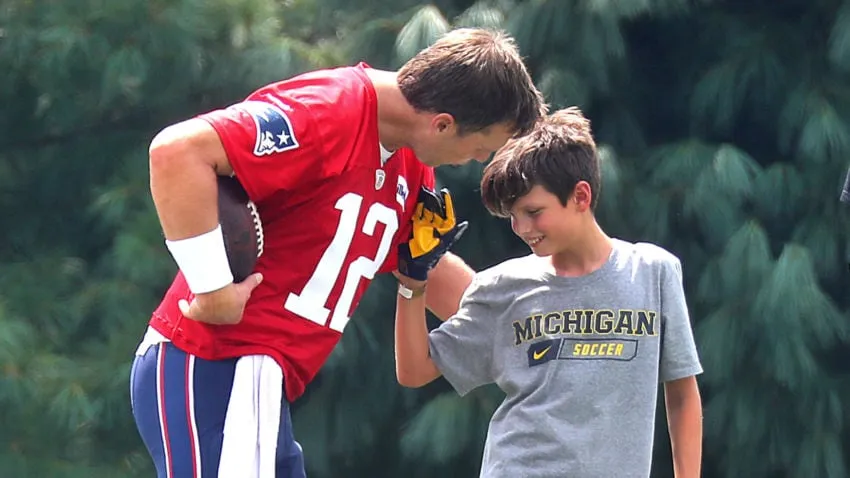 The leaked emails showed how successful the co-parenting between Brady and Moynahan was. One email from Moynahan read, "Isn't it cool that Jack got a reading award!? He gets to wear a reading star pin now too. So proud." To which the quarterback responded, "He is such a smart boy. And he is a hard worker. I'm so proud of him." If that isn't successful parenting then I don't know what is.
Family Vacation
Despite the busy schedules of the working parents, it's clear that they make it a priority to spend quality time with their children. Here you can see the family preparing to take a vacation as they navigate through the airport.
ADVERTISEMENT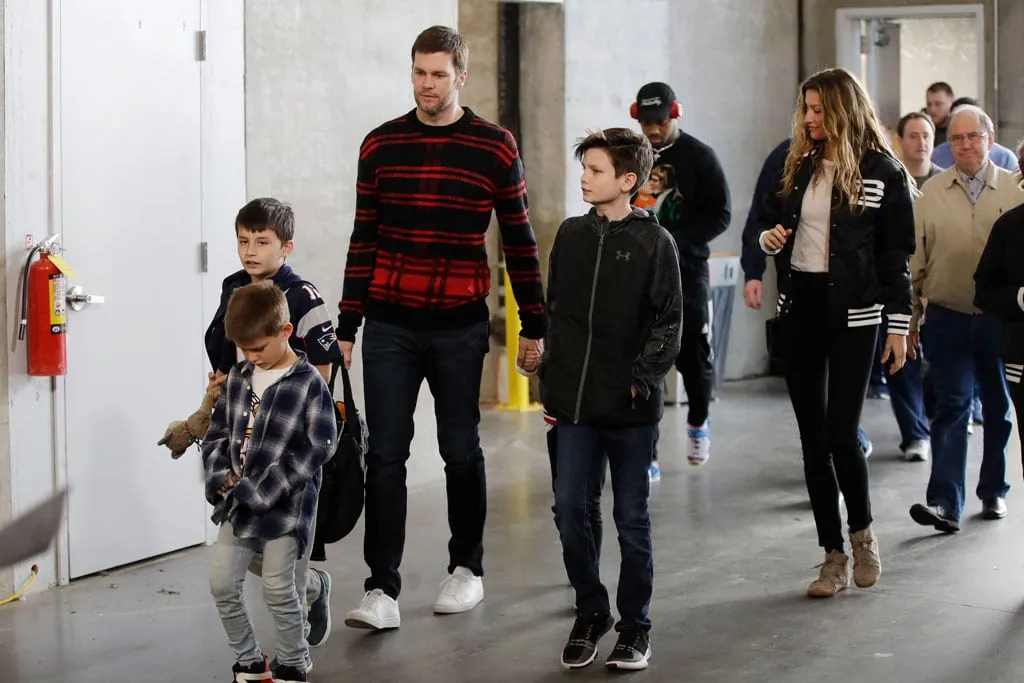 It's important for any family to get away from their responsibilities for a little while, even if you're an All-Star Quarterback and a model. You can tell this is a special time for the family and that these are the moments they will cherish forever.
Horseback Riding
Another activity they enjoy doing together as a family is horseback riding. You can see the whole family here as they trek through the tall grass on their steeds. Everyone appreciates a little family time!
ADVERTISEMENT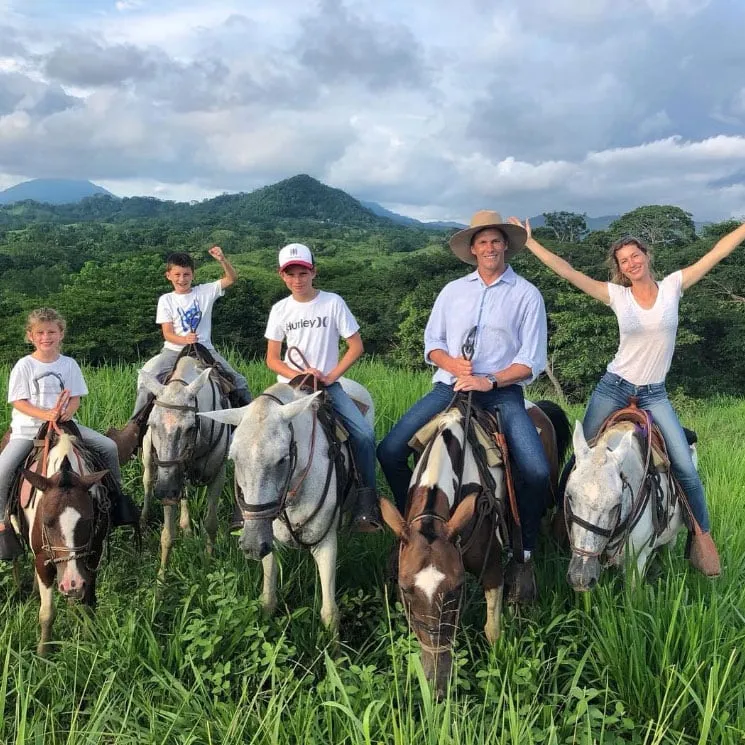 You can see the joy on all of their faces as they get to relax and be away from the probing eyes of the world. While it's been said that Jack enjoys sports just like his dad, it seems clear that he's happy doing anything as long as he can be with his family.
In It Together
I think it would make any man feel better knowing that his ex and his wife got along well. It's clear that these two women have a positive relationship with one another, and we can only hope that it's as pleasant behind closed doors as it is in public.
ADVERTISEMENT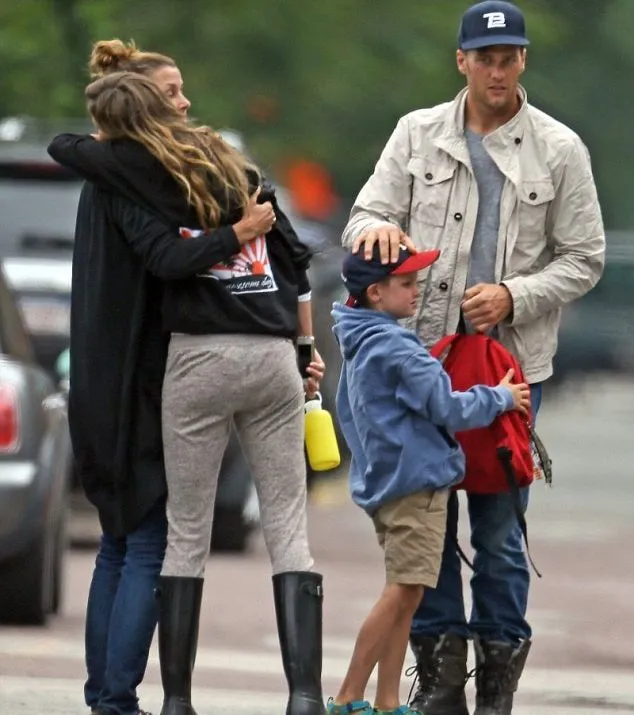 You can see Gisele and Bridget hugging each other as they meet in the street. It's so healthy for the kids to see how you can still be a positive influence in each other's life even after splitting up. You have to commend the families for pulling together like this.
Moms Stick Together
Bridget and Gisele are definitely two women who know it's okay to rely on one another. Here you can see another photo of them on the sidelines of a Patriots game. Moms that stick together will thrive together! We love seeing women working together, rather than being put against one another.
ADVERTISEMENT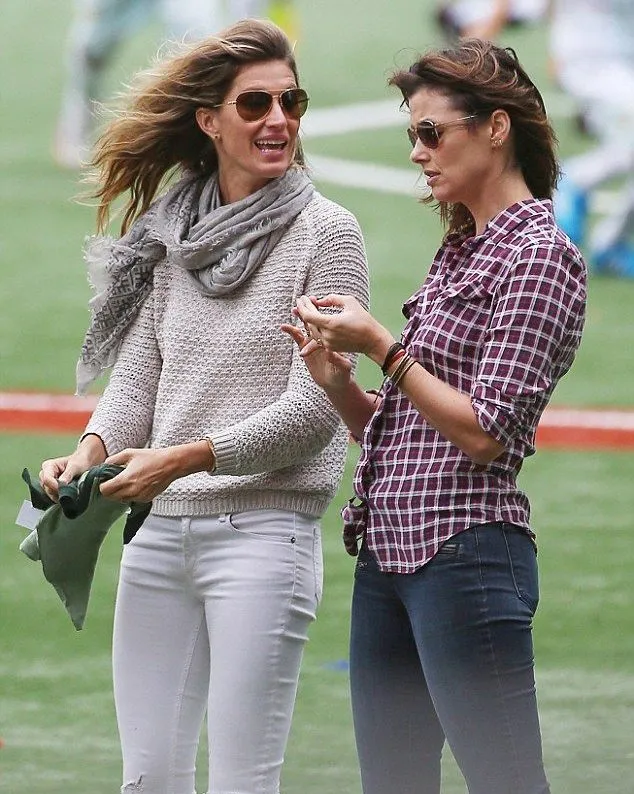 One of the hardest aspects of dealing with co-parenting is lingering jealousy. Whether it's from the new girl or the ex, it can be a volatile situation. They have seemingly pushed aside any negative feelings and built a real friendship. Not only for the children but for their sakes as well.
Like Father Like Son
While Tom Brady has expressed that his son Jack is a lot like him in several aspects, there is a stunning similarity that comes out when Jack is on the field with his dad. You can often find Jack throwing tosses to his dad on the sidelines before a game starts.
ADVERTISEMENT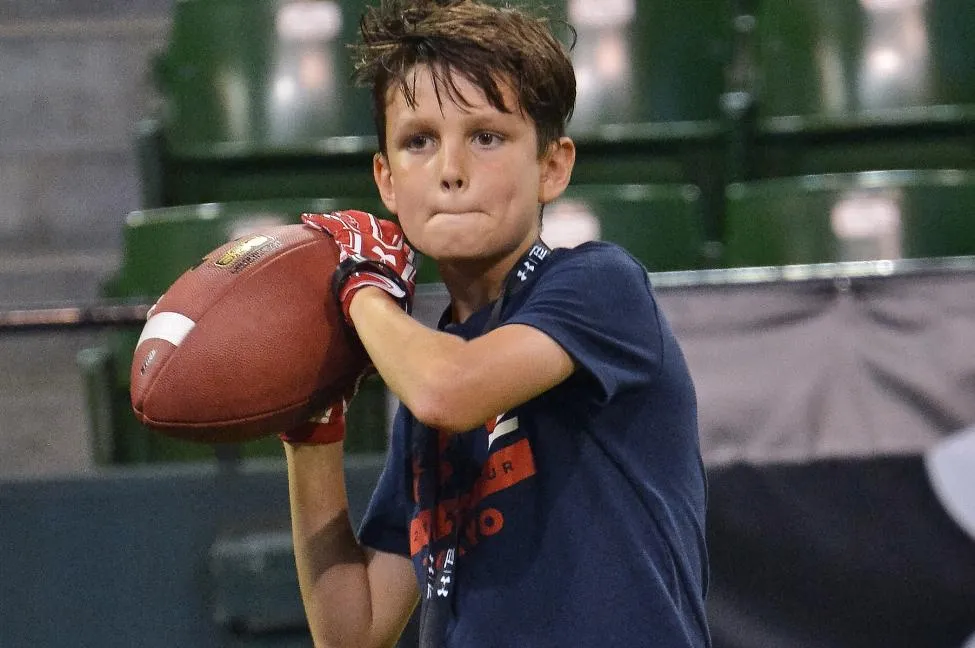 Jack looks like a clone of his dad in this photo of him with the football. While Tom has expressed he doesn't need any of his children to follow in his footsteps in the world of football, it seems clear that Jack has the same passion his dad does for the game.
Hard Work Pays Off
From the pictures that the ex-couple post of their son Jack, it is clear to bystanders that this boy is happy and healthy. You can really tell that they've built a strong foundation of trust, love, and respect amongst each other.
ADVERTISEMENT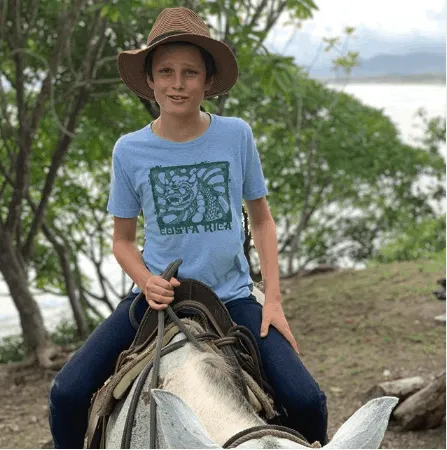 All anyone can ask for is that a child is able to freely communicate and love each parent without anyone on opposing sides trying to sway his opinion. It's never easy to deal with having parents bad-mouthing each other and it's clear that this couple has made it a goal to not expose their children to anything like that.
Friendship Matters
If you've ever been a child of divorce, you know that it can take a toll on everyone involved. Seeing that these three adults can sit together, talk, and laugh really shows how mature they are.
ADVERTISEMENT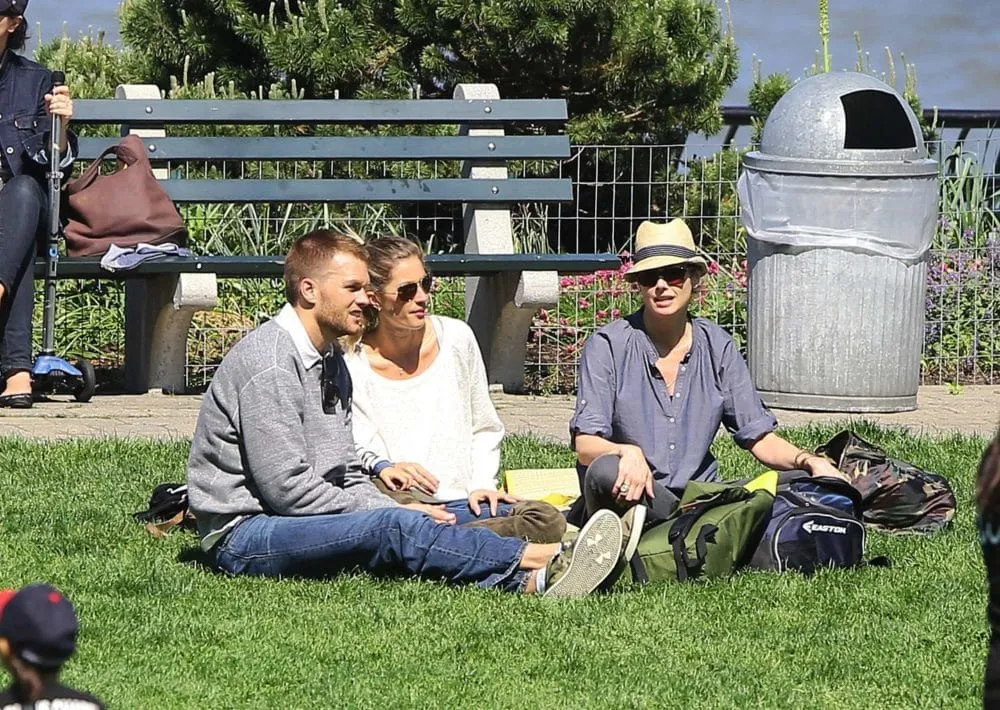 These three came together to watch Jack participate in sports and showed him that they're a supportive force ready to be there if he were to need any of them! Having not only two parents but two stepparents who cherish and love you is enough to make any child feel like they're really important.
Just Like Dad
While both parents have 50/50 custody of Jack when Tom is in LA, it's abundantly clear that he wants to be just like his dad. He can be seen on the sidelines cheering on his dad, congratulating him on his wins, and even telling him what he could have done better during plays.
ADVERTISEMENT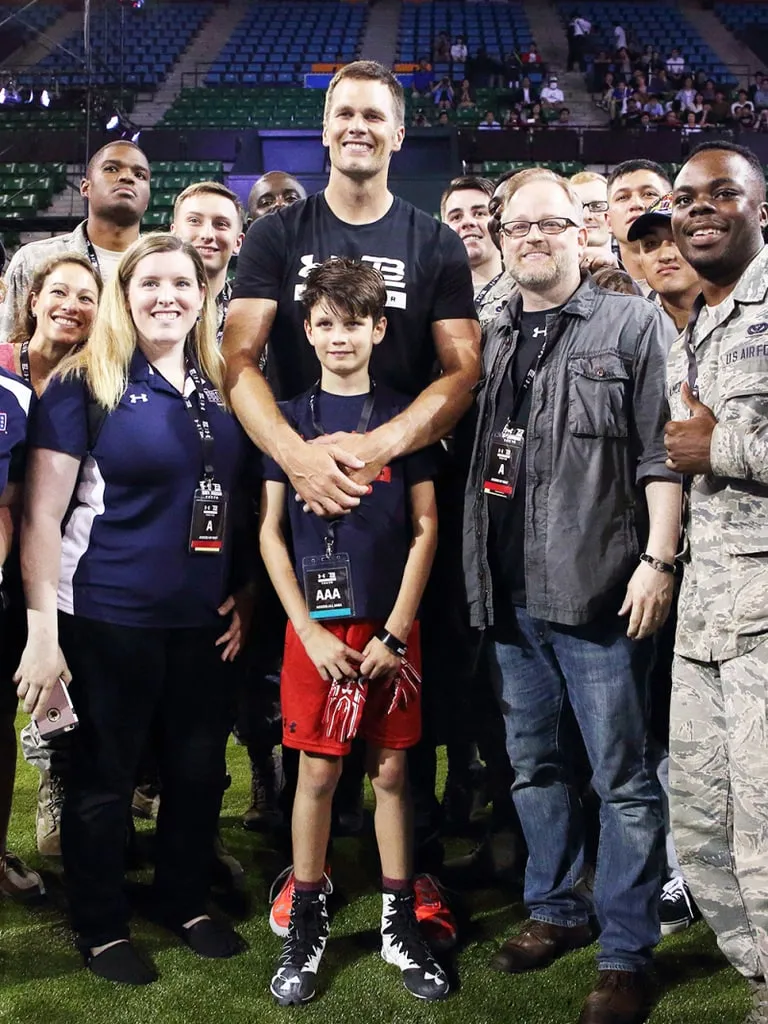 It's obvious that these two have a strong bond and that through their healthy co-parenting they were able to nurture that! We love seeing parents put their kids first.
Twins
Brady has admitted that Jack is a lot like him in ways saying, "Jack is just like me – he holds a lot in," while saying his other son Benny is the opposite. "Jack loves sports. He wants to try hard, and he never wants to disappoint his dad. That was me. I'd wake up early on weekends to do stuff with my dad. That's why I didn't party a lot. If Dad wanted to golf, I wanted to be there with him. And if I ever missed those things, it would crush me."
ADVERTISEMENT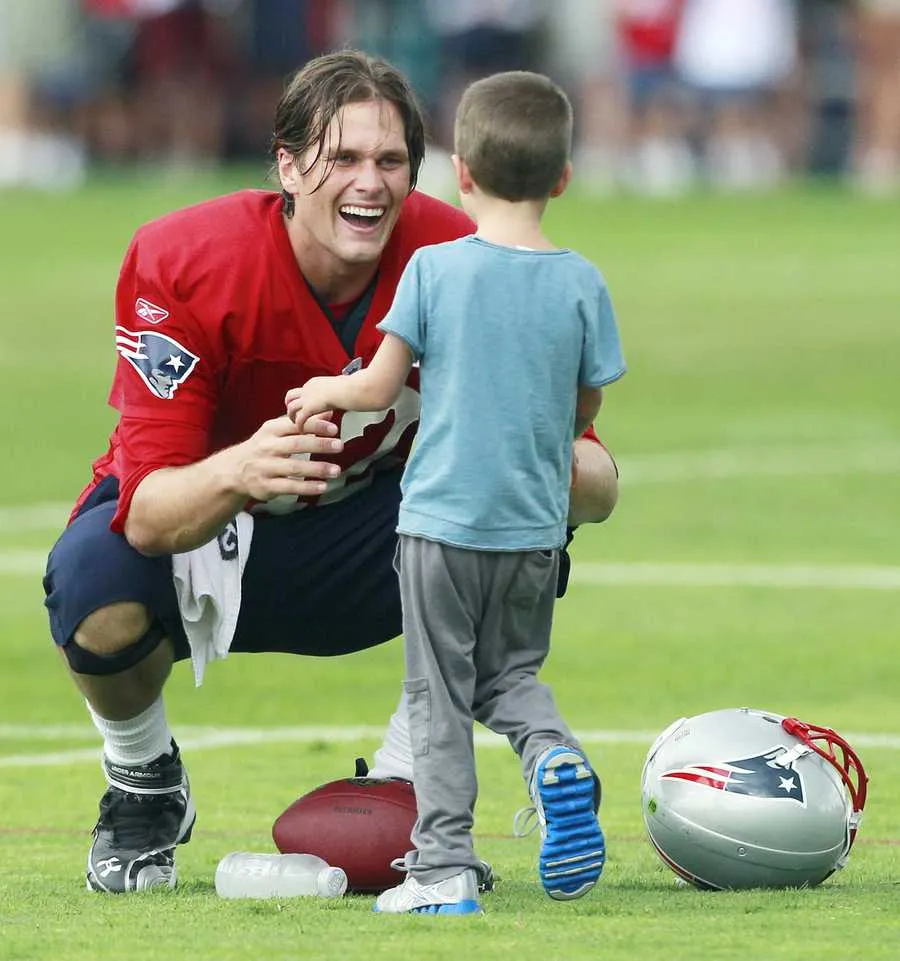 What do you guys think? Is Jack basically a miniature version of our Patriots QB? Based on how closely they look alike and how much Jack loves football, I'm gonna say yes!
Football Fanatics
While all of his kids love watching his dad play football for different reasons, it was Jack's opinions that really made me smile. He really wants his dad to be the best he can be!
ADVERTISEMENT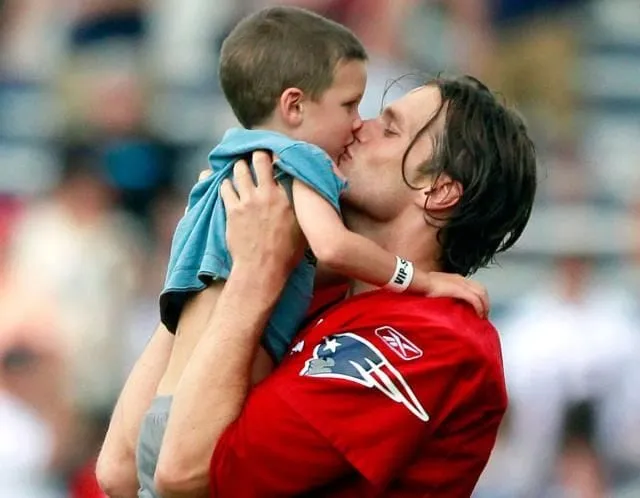 Tom Brady said in an interview, "I'll talk to my son Jack about the game and what he thought of the game and [he'll say], 'Dad, what were you doing on this play?! Why didn't you just do this?!' He watches football, and his buddies talk about football. That's just a great thing for a dad, and for all of us, when our kids are interested in what we're doing,"
Amicable Agreement
Moynahan and Brady made it abundantly clear with each other from the beginning that to make this co-parenting situation work they would avoid discussing each other in the media. They didn't want their son to grow up and find all this back and forth bashing between his parents.
ADVERTISEMENT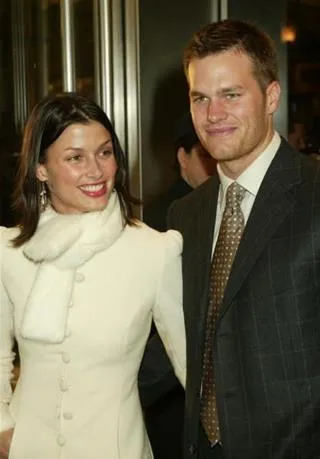 Moynahan had briefly touched on the subject in an interview, "There's no reason why my son, years down the line, would need to read anything [personal] about his mother or his father." This is why it can be difficult to find any information on their relationship regarding parenting, but it's obvious that they made this decision with the best intentions for their son in mind.
Praising Papa
Tom can be found at all of his kids' sports events cheering them on from the sidelines. Despite being a huge NFL star, he always makes it a priority to keep the attention on his children when it's their time to shine.
ADVERTISEMENT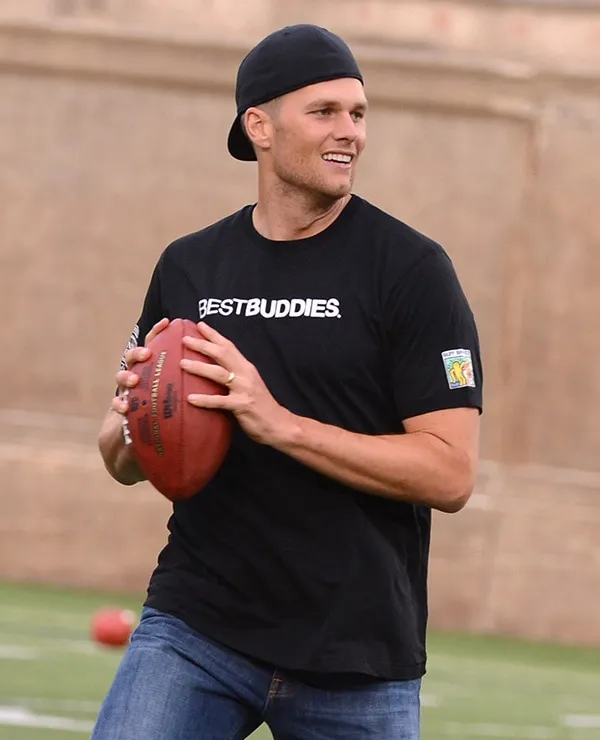 One mom was cheering on her son at a hockey game when she noticed another parent nearby. That parent was Tom Brady. She said, "He wasn't there as a celebrity or quarterback," Katz said, "he was there as a parent."
Giving Life Lessons
Tom Brady discusses how losing before he had his children was something that would really eat away at him for a while. Now that he has kids, it's been a lesson not only for him but a way to show them that losing is a part of reality and it's okay.
ADVERTISEMENT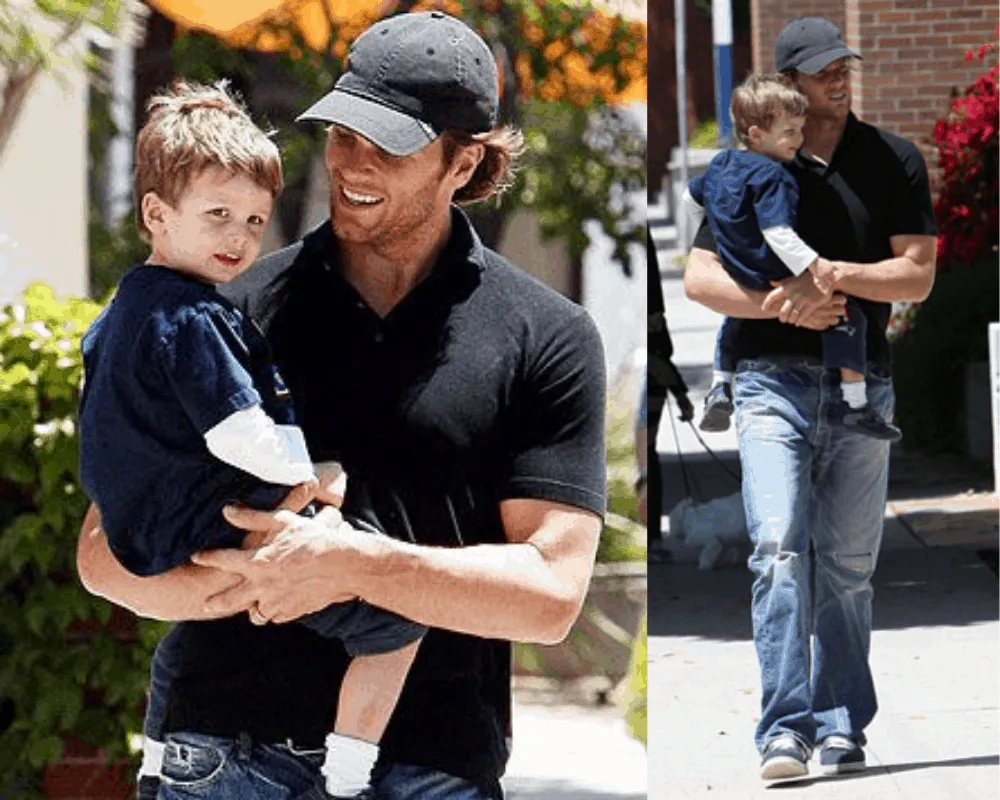 Brady said this about how he dealt with his super bowl loss after he had kids, "We don't always win. We try our best and sometimes it doesn't go the way we want." As much as it was a disappointment for him to experience that loss, he pushed it aside and used it as an opportunity to teach his kids an important lesson.
Trying to Move On
While trying to balance her life as a parent and still trying to remain amicable with Brady, Bridget Moynahan was also trying to move on from that chapter of her life and find love elsewhere.
ADVERTISEMENT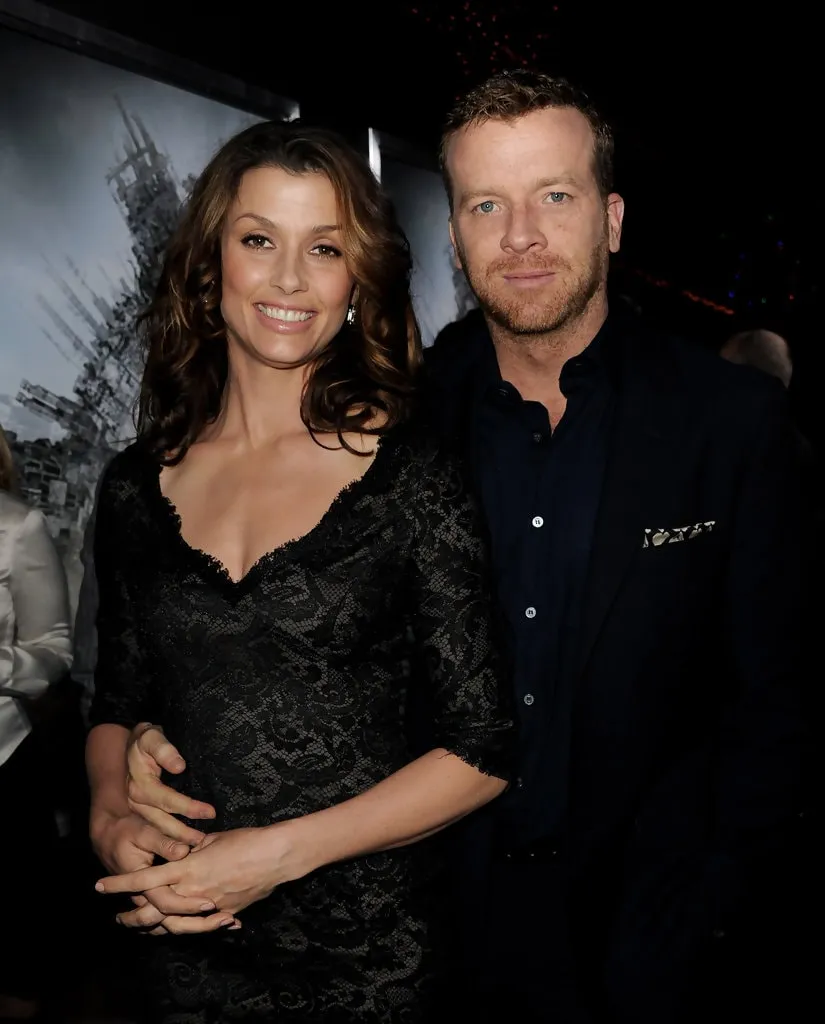 In 2010, the actress started dating director McG, who is best known for movies such as Charlie's Angels and Terminator: Salvation. For a few months, it seemed like things were looking good between the two. However, they eventually parted ways and Moynahan appeared to be back to square one.
Finally Found Love
Eventually, Bridget Moynahan got the win she deserved when she fell in love with businessman Andrew Frankel. On October 17, 2015, the couple tied the knot at Wolffer Estate Vineyards in the Hamptons.
ADVERTISEMENT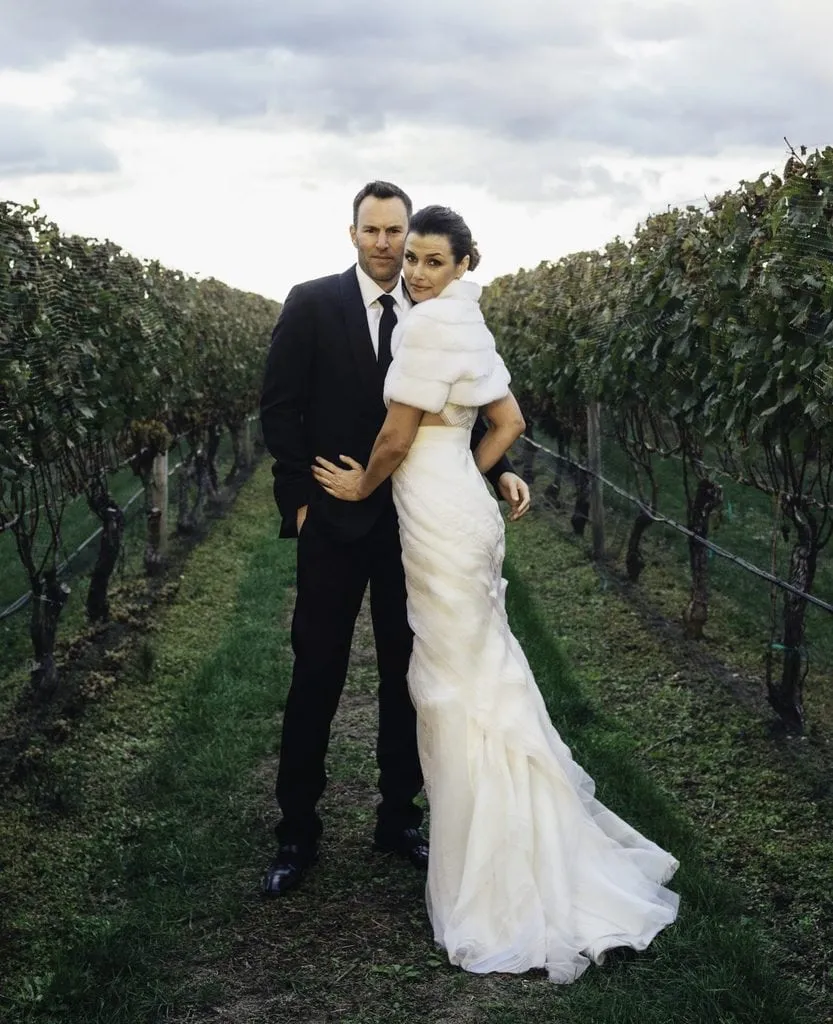 Despite her close-knit relationship with Brady and Bundchen, Bridget decided against inviting them and only had a small ceremony, with a few friends and family. However, her son Jack did end up attending, but he and the rest of the congregation were shocked as the wedding was actually a surprise!
They Still Have Fun Together
Despite everything they have been through together and all the responsibilities they have, Tom Brady and Gisele Bundchen have always managed to put each other first and keep their marriage fun and full of excitement.
ADVERTISEMENT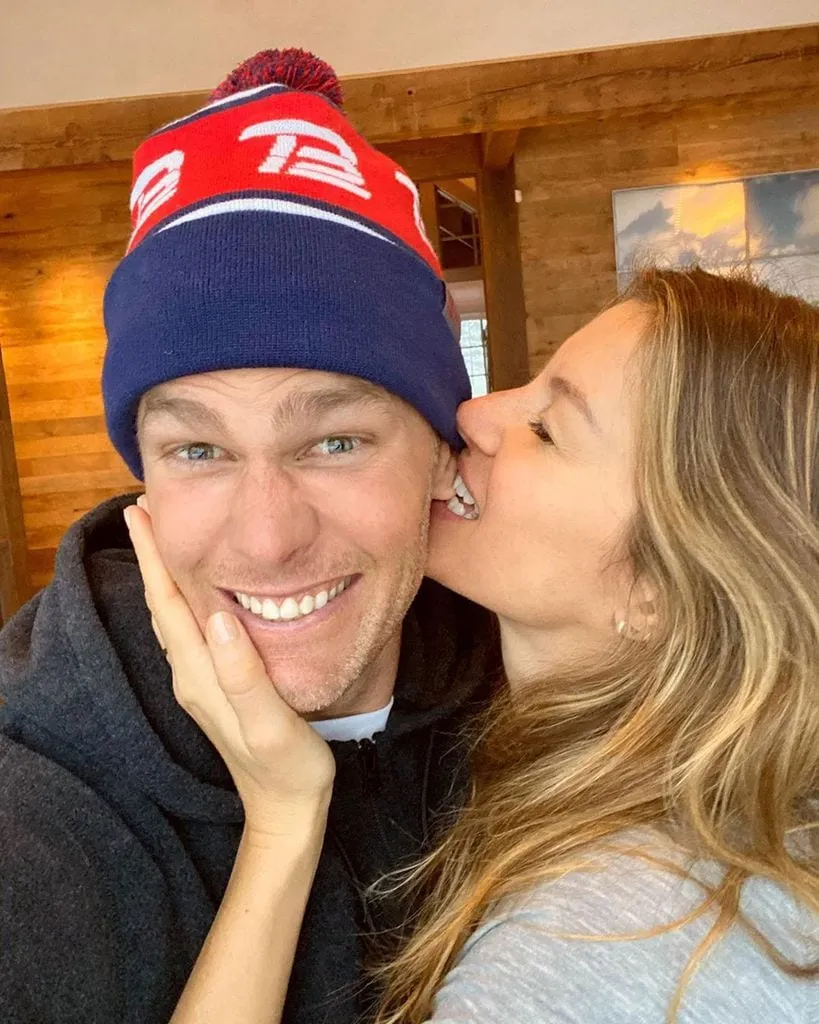 This photo was recently taken of the couple on Valentine's Day and it appears that they managed to get away from the family for a day or two to have some quality time as husband and wife. One thing's for sure – Tom and Gisele still have a magical marriage.
A Big Family
Another key to Tom and Gisele's happy family dynamic is the fact that they have three beautiful dogs in their home – Fluffy, Scooba and Lua.
ADVERTISEMENT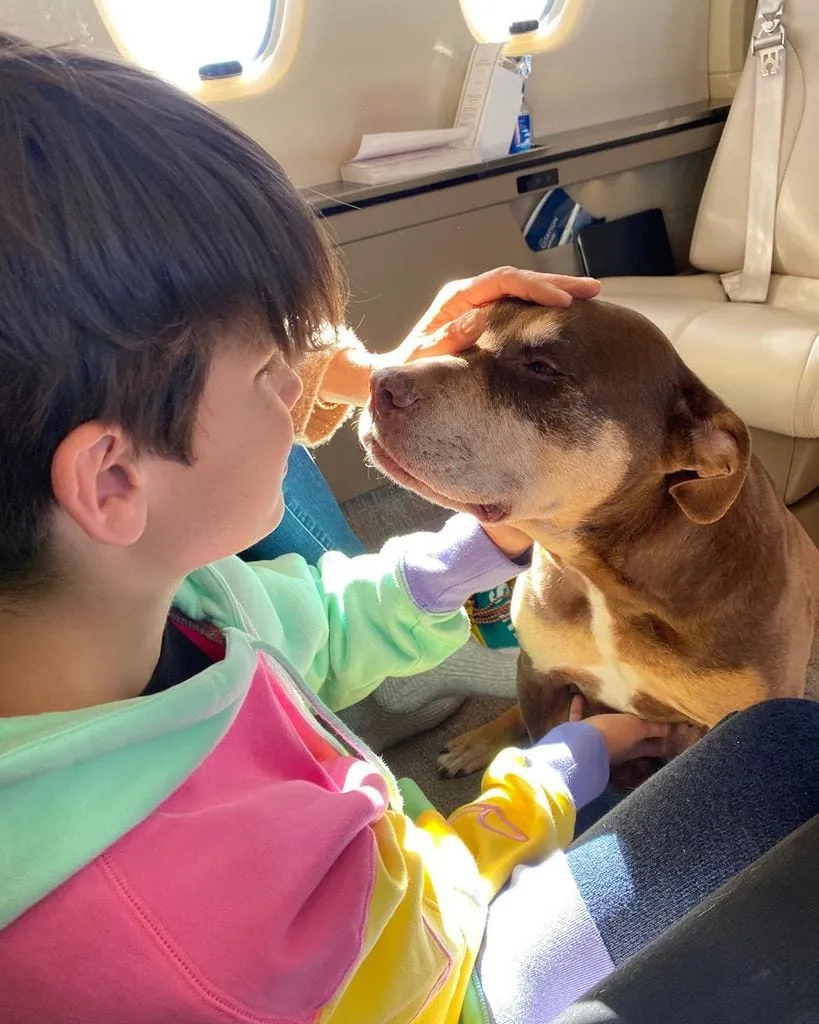 They have lots of quality time together and can often be seen going on family trips to the park together. Brady recently posted the following photo on his Instagram account of Brady's son and Lua hanging out together. "Our oldest boy and our oldest girl," he wrote in the caption. Dogs certainly bring a lot of joy to many families around the world and the Brady-Bundchen bunch is no different.
Plenty of Celebrations
It seems like there is always something to celebrate in the Brady household. Whether it is the birthdays of Tom's kids with Gisele or Jack's latest milestone, all of the family seems to come together no matter what and make a fuss over each other on their big days.
ADVERTISEMENT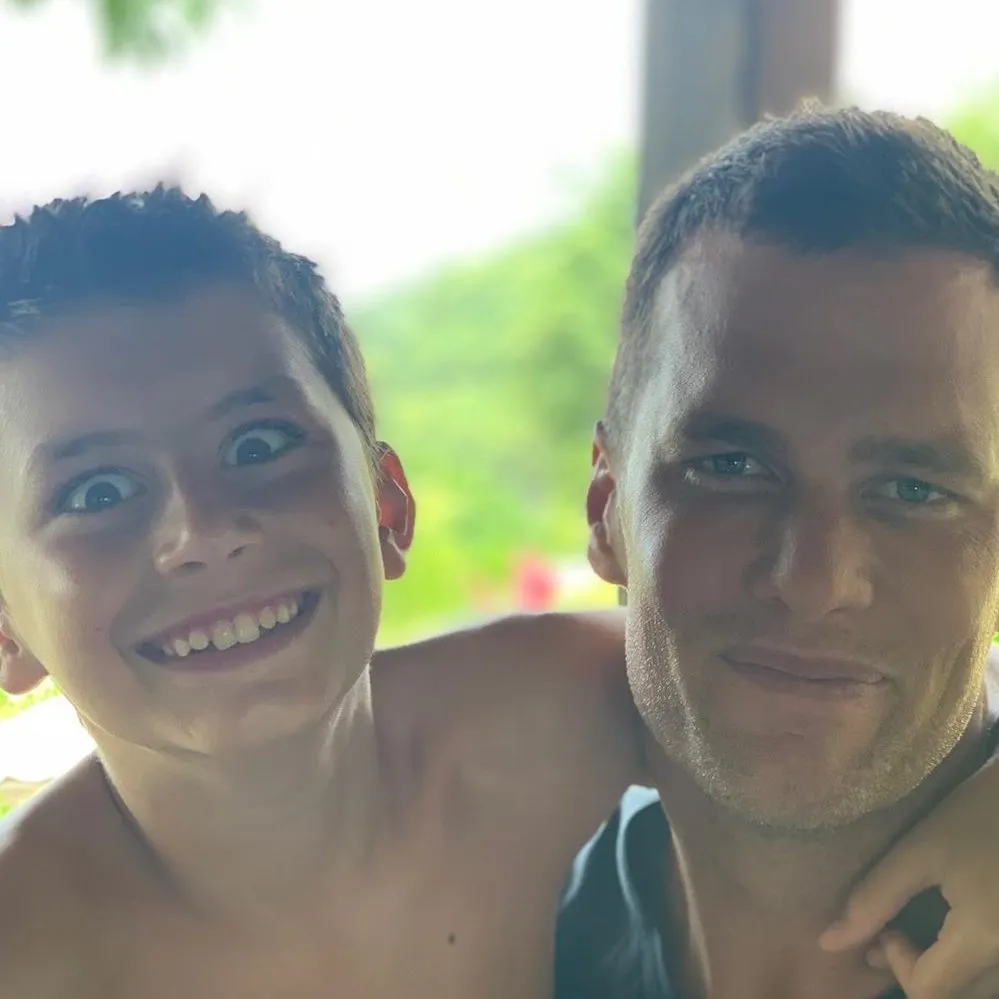 Brady always posts on Instagram a little birthday message for each of his children. "Happy Birthday Benny! 10 years old and I couldn't be any more blessed to be your Dad!" Brady wrote. "We love you so much! This smile makes my day!"
Proud Grandmother
One thing that Tom Brady is extremely grateful for is the incredible relationship his mother Galynn has with his children. "I couldn't imagine a Mom and a Daughter that I could possibly love and adore more than these two!" he wrote on Instagram.
ADVERTISEMENT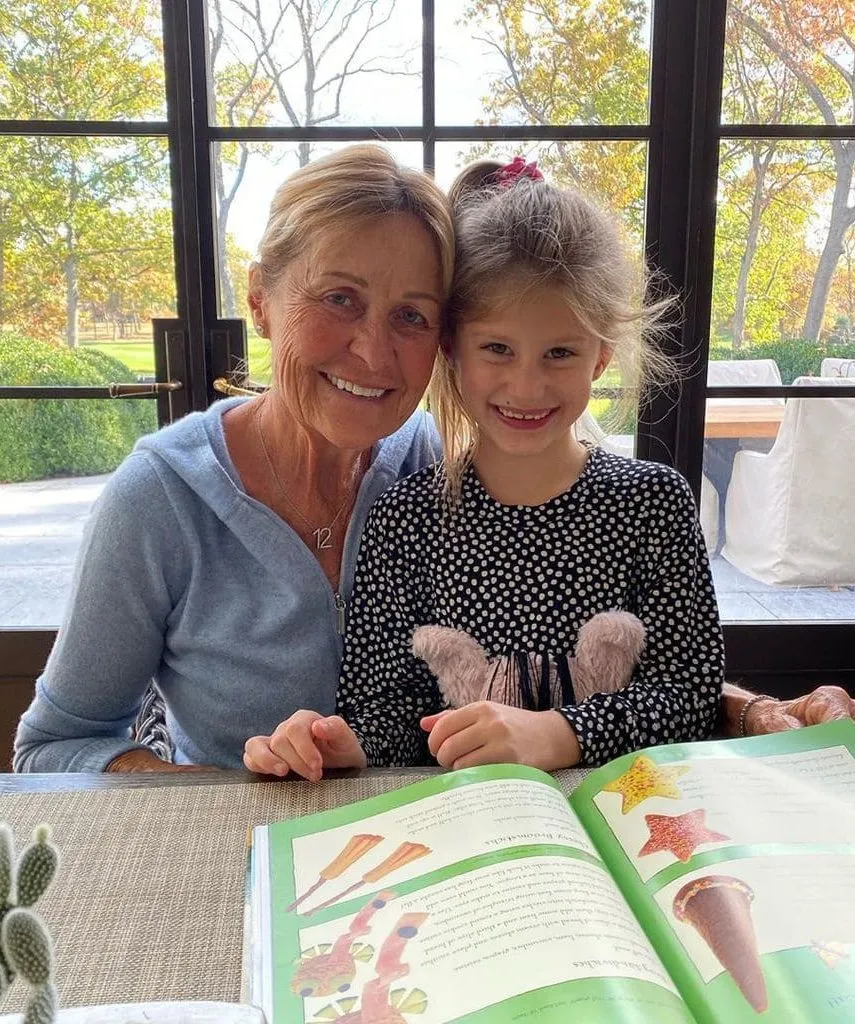 "These two fill my heart every day!" It has been a rollercoaster ride for Galynn over the last few years, having had a vicious fight with cancer. However, when 2019 came around, she was able to support her son without any serious signs whatsoever.
Insta-Fam
While it would be easy just to post photos of himself on the field and celebrating with his teammates on social media, Tom Brady does things a little differently.
ADVERTISEMENT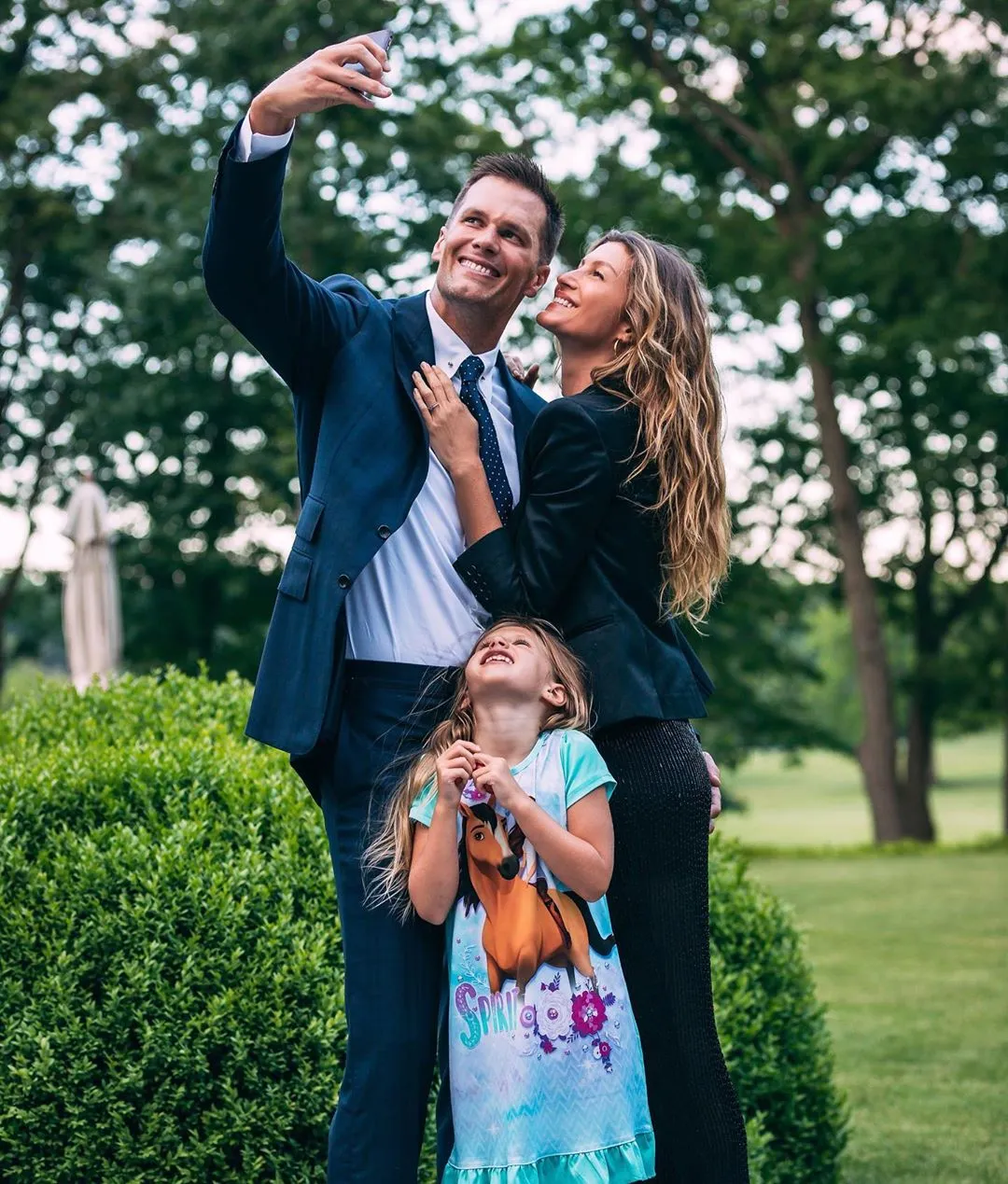 It seems like he is usually more interested in showing off his beautiful family with the world. While some families tend to be more private and keep away from social media, Tom and Gisele don't have this concern and are often sharing some of their most intimate moments with their fans, whether on Instagram or Facebook.
Lets Go to the Beach
When you are the best in the world at what you do, you are most likely going to try and incorporate what you do into every aspect of your life, even when you are trying to relax.
ADVERTISEMENT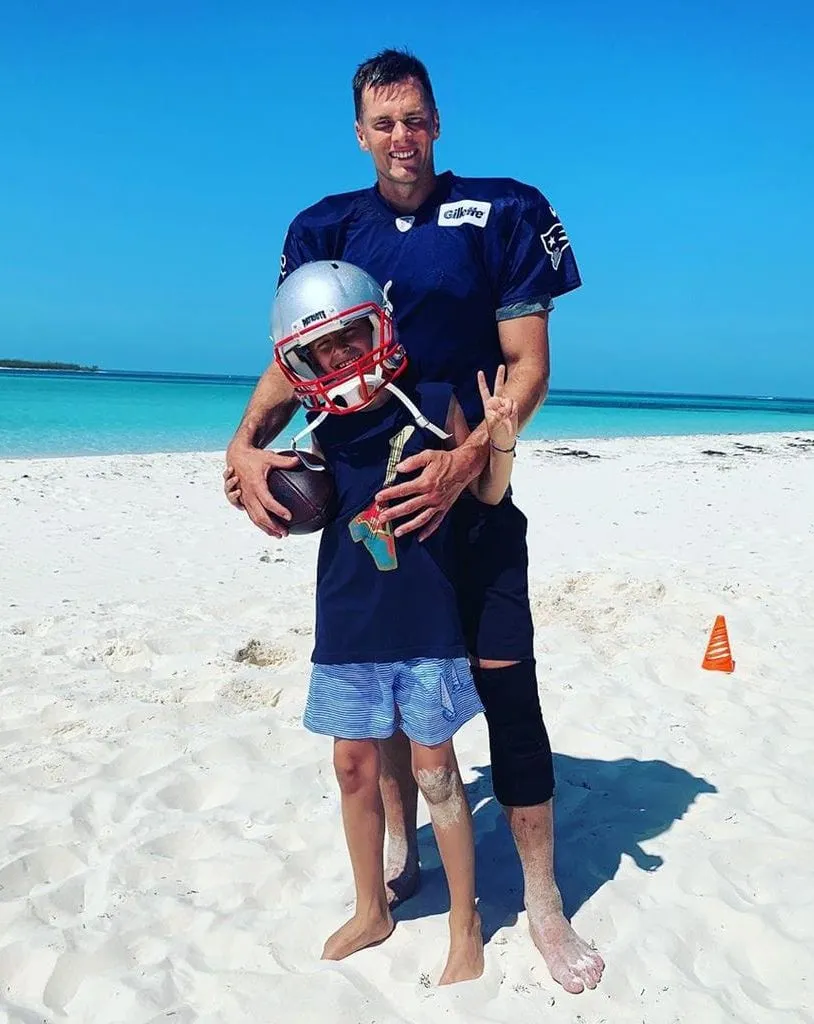 Tom Brady loves nothing more than taking a ball to the beach and playing some football with his kids. While it would be perfectly fine for them to just kick back and soak in the sun, Brady always seems to be on the move and his kids are the same!
Fun in the Kitchen
Even Tom and Gisele know that, from time to time, you just have to treat yourself. Gisele posted this photo of the two of them, along with Benjamin, eating some delicious cookies that Qatar Museums Chairperson Mayassa gave to them.
ADVERTISEMENT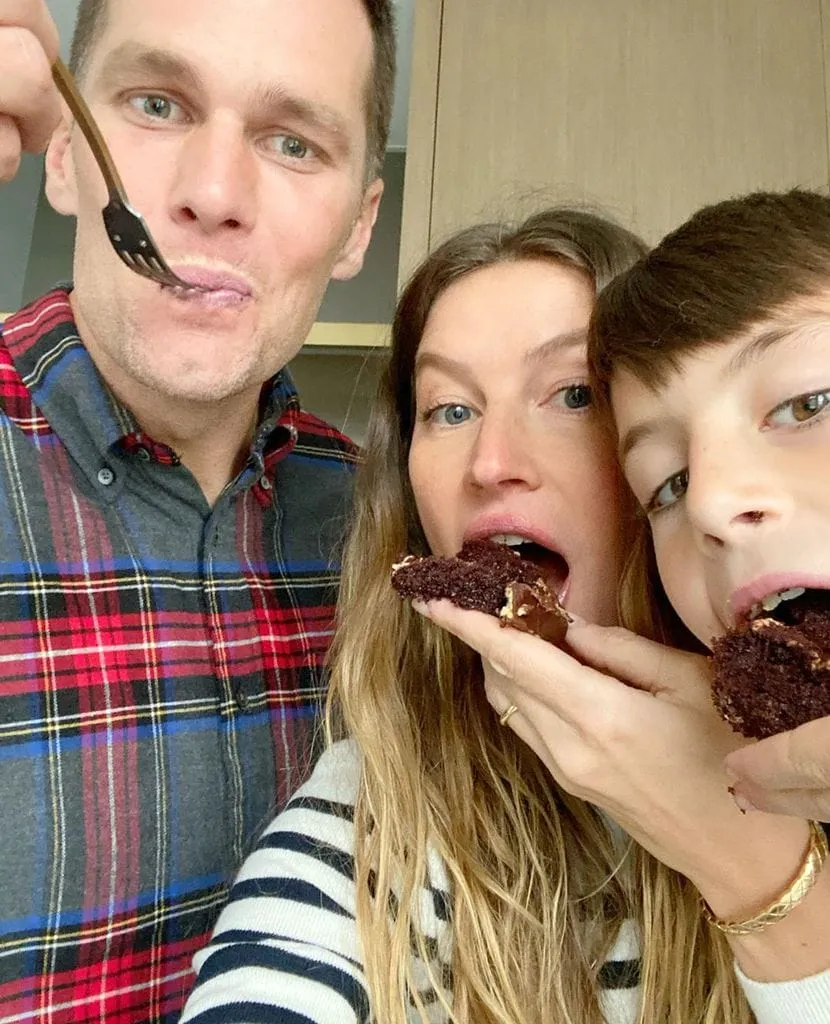 While they have taught their kids valuable life lessons, they have also taught them that it's ok to enjoy the finer things in life every once in a while. "Breakfast of champions! Seriously Mayassa, we can't stop eating your cake," Gisele wrote on Instagram.
Happy Father's Day!
An ideal family dynamic is when the kids are just as excited to show love to their parents as their parents are showing love to them.
ADVERTISEMENT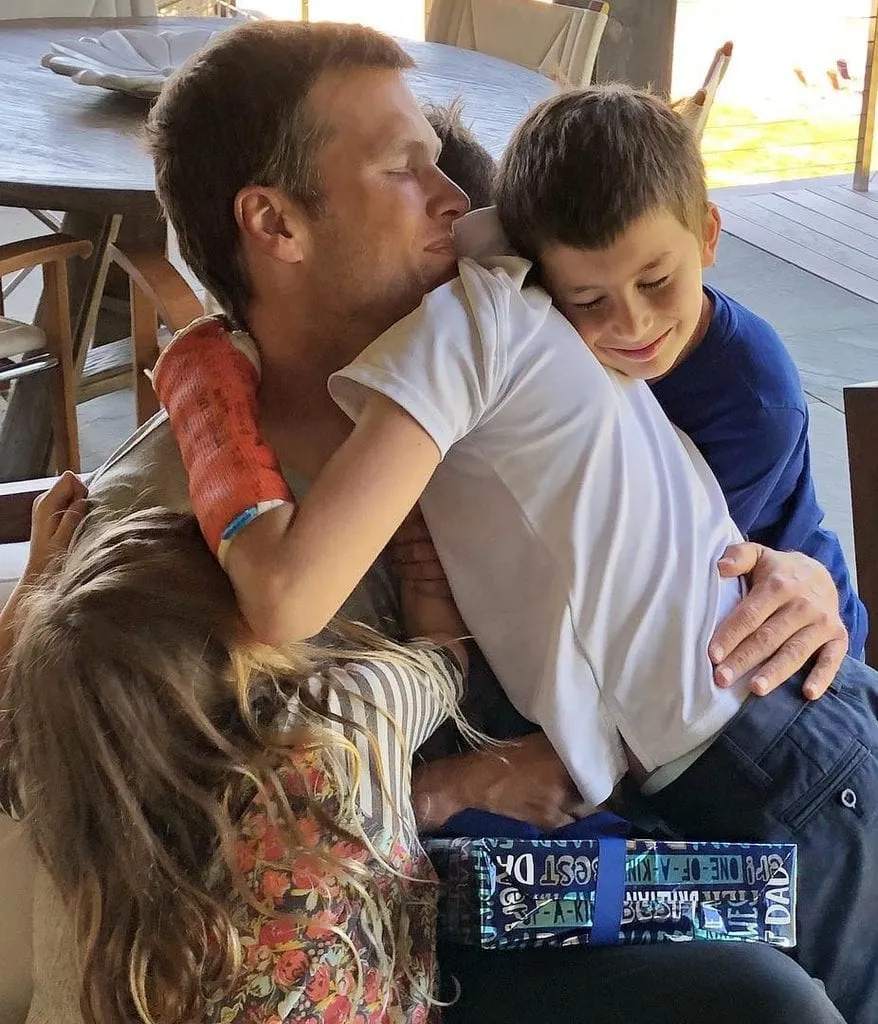 This is certainly the case in the Brady household, especially when Father's Day comes around for Tom. Gisele wrote the following on social media: "Happy Father's Day my love. [There are] no words to describe how much you mean to us. There's nothing that we love more than being with you…You are the best dad!"
Through Thick and Thin
There is no doubt that one of the most incredible stats surrounding Tom Brady is the fact that he has played in a record nine Super Bowls and has won six of them.
ADVERTISEMENT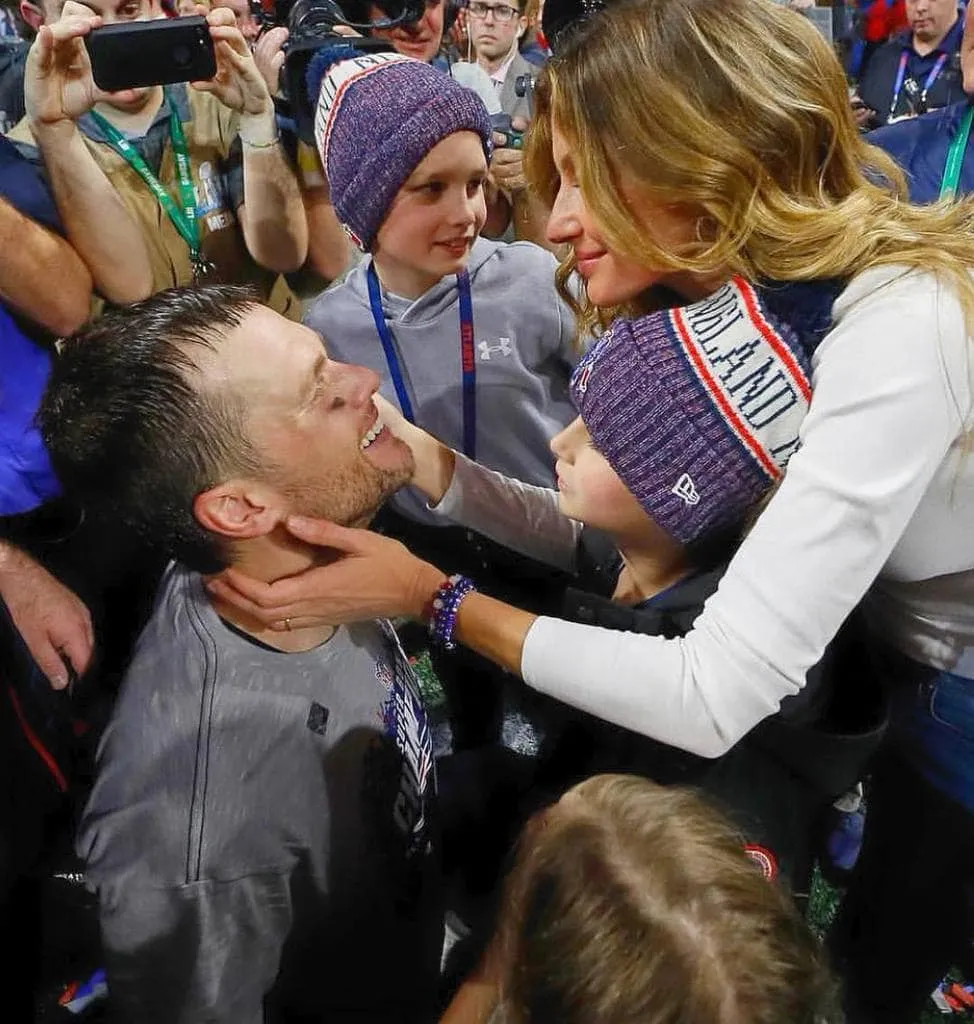 Gisele and the kids were quick to rush to Tom's side shortly after he helped the Patriots win their most recent one in 2018. "What a special night. Congratulations Patriots! Congratulations my love!" she wrote. "Your tireless commitment, discipline and hard work never ceases to amaze me. We love you!"
Daddy's Little Girl
As previously mentioned, Tom Brady has a unique relationship with daughter Vivi. While it comes much more natural to bond with his sons through football, Tom enjoys building a relationship with Vivi through a variety of other ways.
ADVERTISEMENT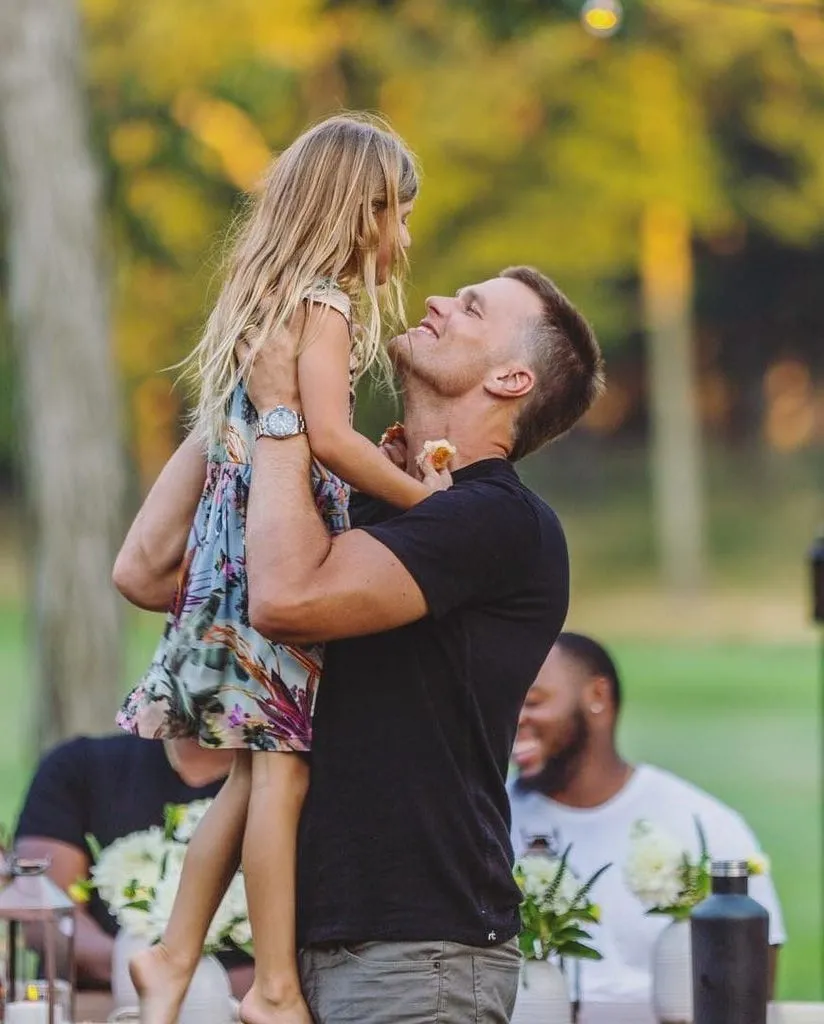 He jokingly asked his fans on social media if they could help him find out where to buy a unicorn for Vivi's birthday. He wrote this in the caption attached to this photo he posted on Instagram. "You are a gift to all of us," Brady wrote.
Lazy Days
As soon as it reaches a certain time during the weekend, Tom Brady's kids love nothing more than invading his bedroom and jumping all over him.
ADVERTISEMENT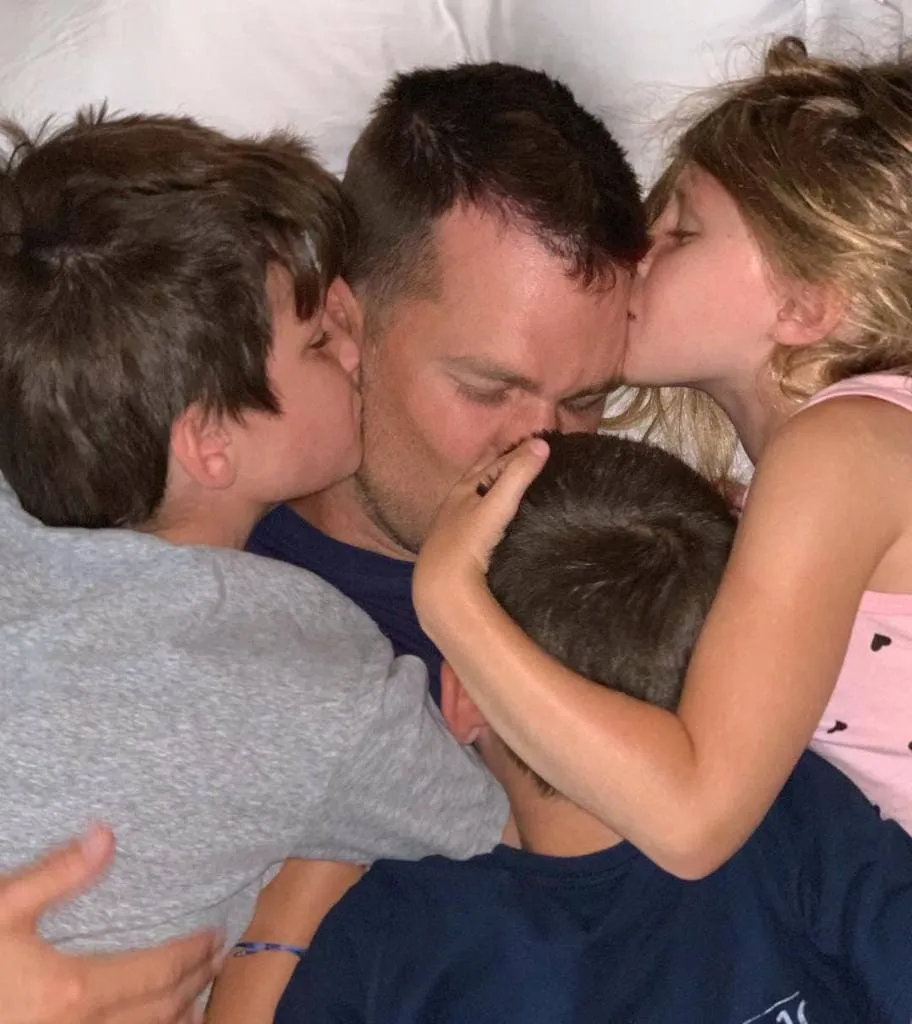 They can't help smothering him with cuddles and love and quite frankly, Tom wouldn't have it any other way. Gisele often finds her husband having a casual afternoon nap with their kids embracing him from every angle. Sometimes, even she will join in on the cuddly fun. This is a family that fully appreciates those quiet days off together.
Game Over
It does not matter how tired he might be after a game or how bruised he might be. Even if all he wants to do is go for a nice long sleep after a terrible game, Tom Brady always makes sure to attend to his family straight after a game and check that they are OK.
ADVERTISEMENT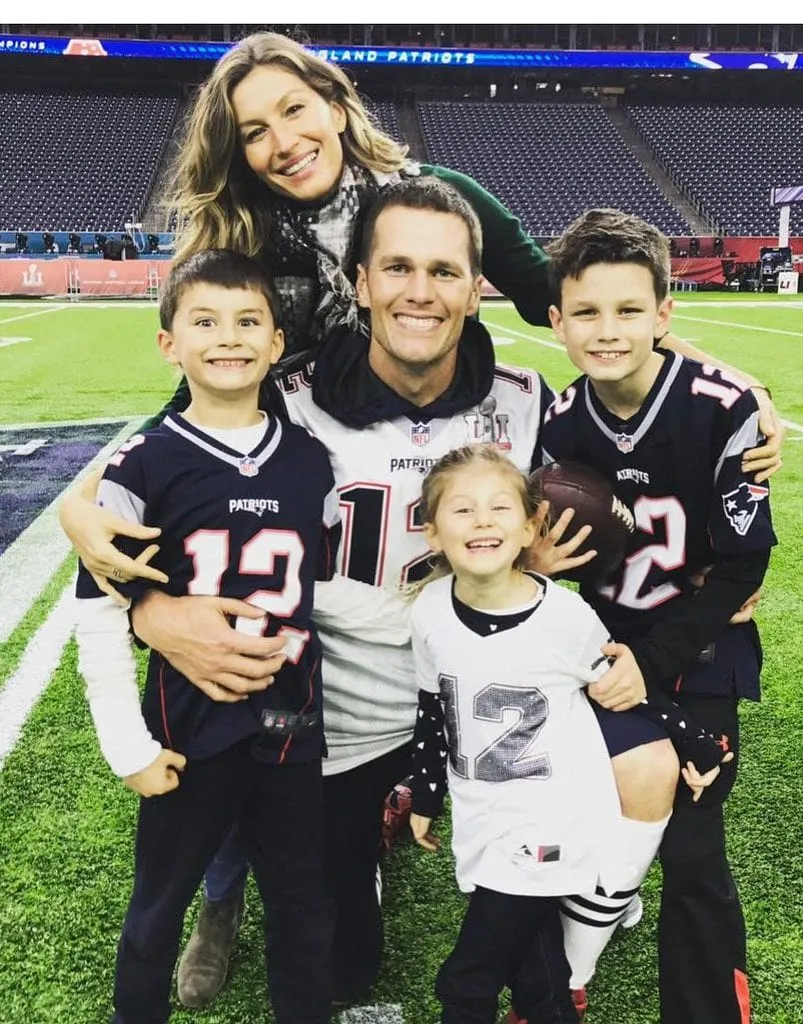 As previously mentioned, he is a family man, above everything else. He just happens to also be the greatest football player of all time.
Long-Distance Parenting
While it can be hard parenting a child that stays with his mother over 200 miles away in New York, it's clear that they make it a goal to always be there for him. Even if Jack is with his mother most of the time, it's apparent he has a strong bond with his dad.
ADVERTISEMENT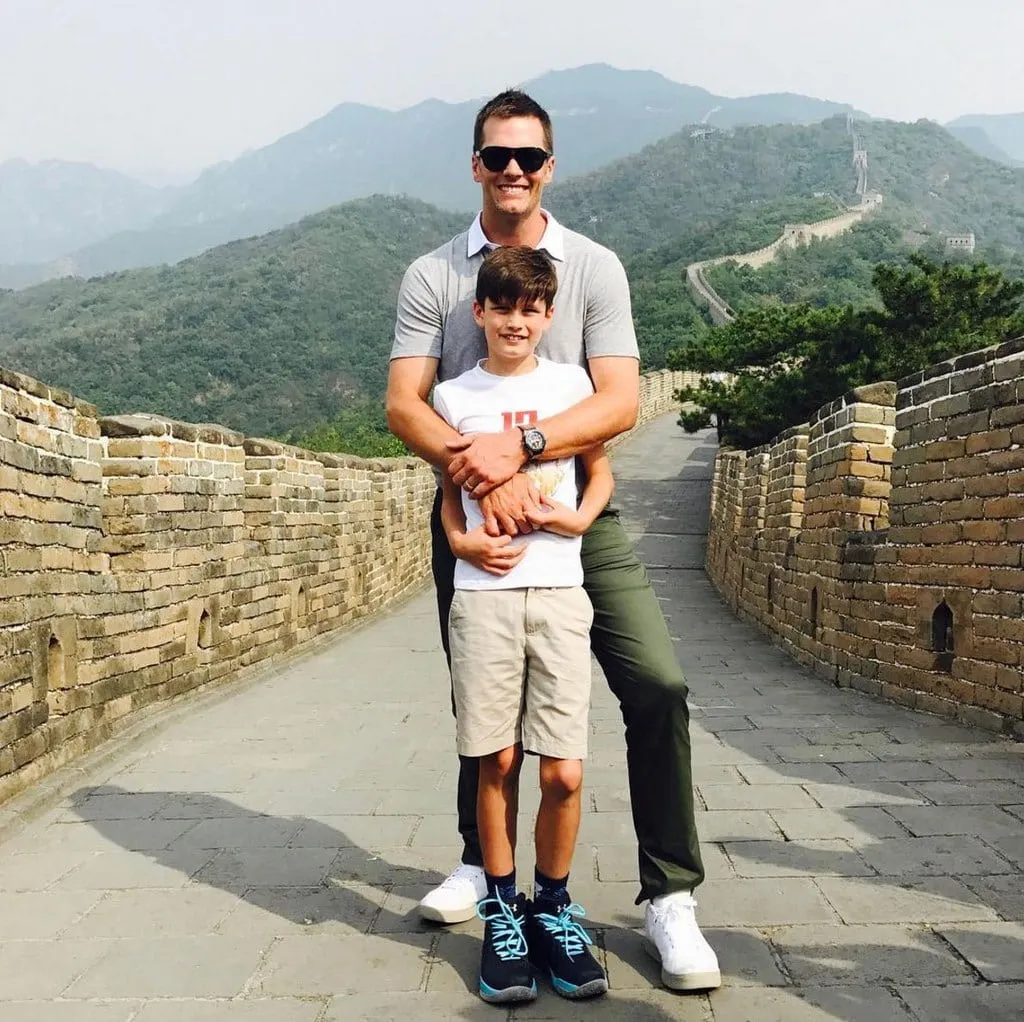 We hope that Jack and Tom continue to strengthen their bond and continue being the great father-son duo that they are! Not even 200 miles can keep these two from being the best of buds.
All-Star Dad
In a 2013 interview, Tom Brady touched on his experience co-parenting, "I've navigated the challenges [of co-parenting] and now we just do what we need to do as a family." The star athlete keeps his personal life as private as possible for the sake of his children.
ADVERTISEMENT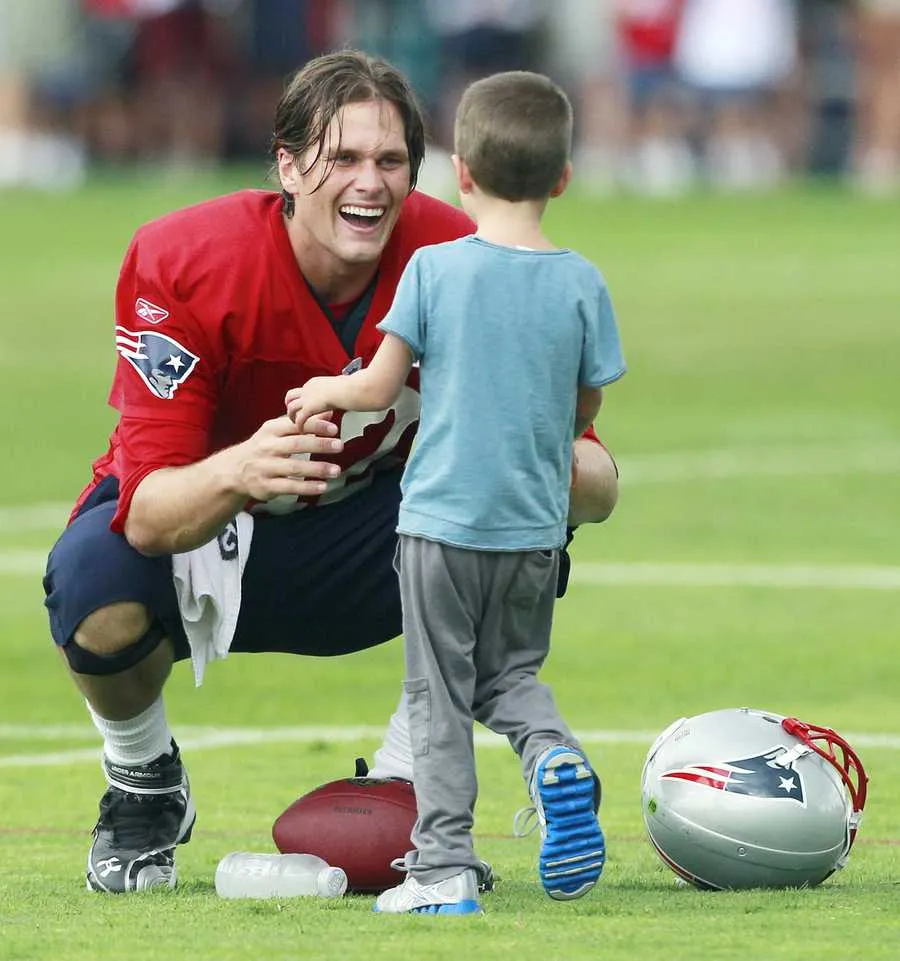 Despite their lives constantly being put under scrutinization, the children's parents make it a goal to keep them from it as much as possible. While adults can handle the gaze of the media a little bit better, we all know how difficult it can be for children to be analyzed that way.
Family First
Tom Brady has made it clear that while raising a family isn't an easy task, it's something that he truly loves and is willing to make sacrifices for. What it comes down to is choosing what is most important to you and putting that thing above all else. For the Brady family, it's the kids always.
ADVERTISEMENT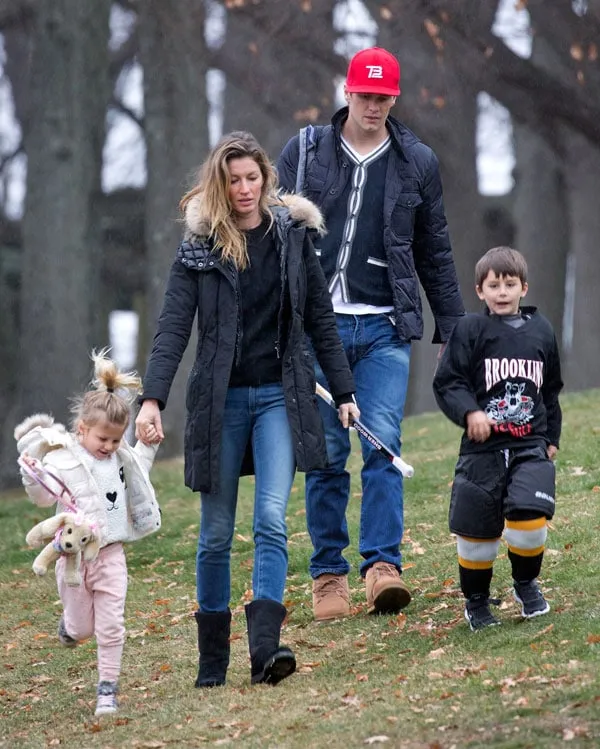 In a 2019 interview Brady said, "I try to do the best I can do. And I'm certainly not perfect," he confessed. "I try to keep my priorities in line, you know?" In which he lists his priorities as his kids, his wife, and his career. "All those things have their nuances and challenges," he admits. "But if you're committed to em' and you prioritize em', then you figure out how to make em' work."
Happy Wife, Happy Life
In a 2018 interview with PEOPLE, Gisele addressed her appreciation for Moynahan, "I'm so grateful for [Bridget]. I know this was hard, but I couldn't imagine my life without [Jack]. I call him my bonus child." She admitted to the interviewer. "He opened my heart in ways I didn't even know my heart could expand," she added, "I fell in love with him."
ADVERTISEMENT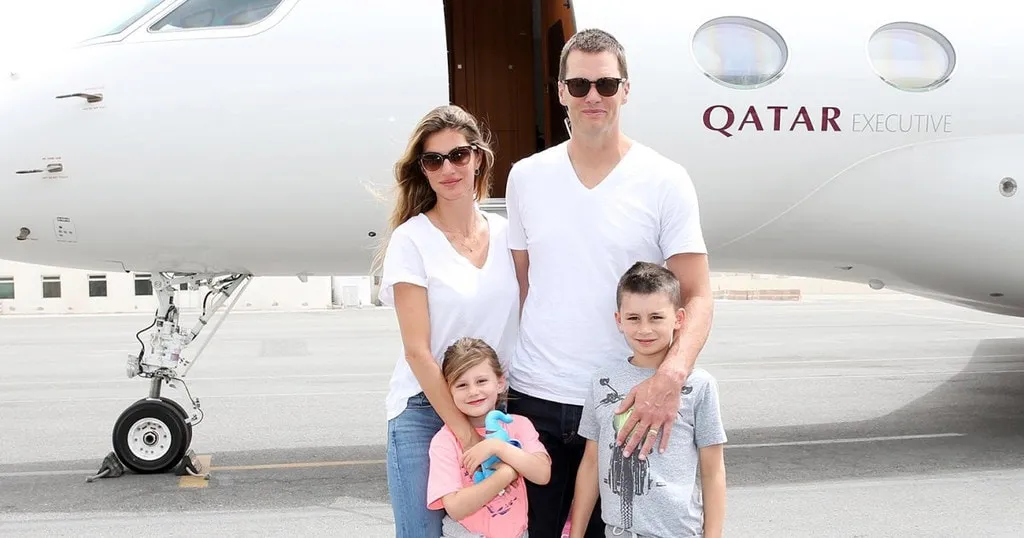 I think we all hope that mothers and stepmothers can get along as well as this pair does. Not only is it extremely healthy for a child to grow up in that environment, but it also eases the mind of the parents. Knowing your child is in the hands of someone who genuinely loves them is enough to calm any reservations you may have.
Parenting Through Divorce
In October 2022, Tom Brady and Gisele Bundchen announced their divorce – after 13 years of marriage. The announcement came shortly after Brady returned to football, despite his previous retirement decision. Many speculate that Gisele wanted Tom home with the family and was disappointed that the athlete didn't truly retire.
ADVERTISEMENT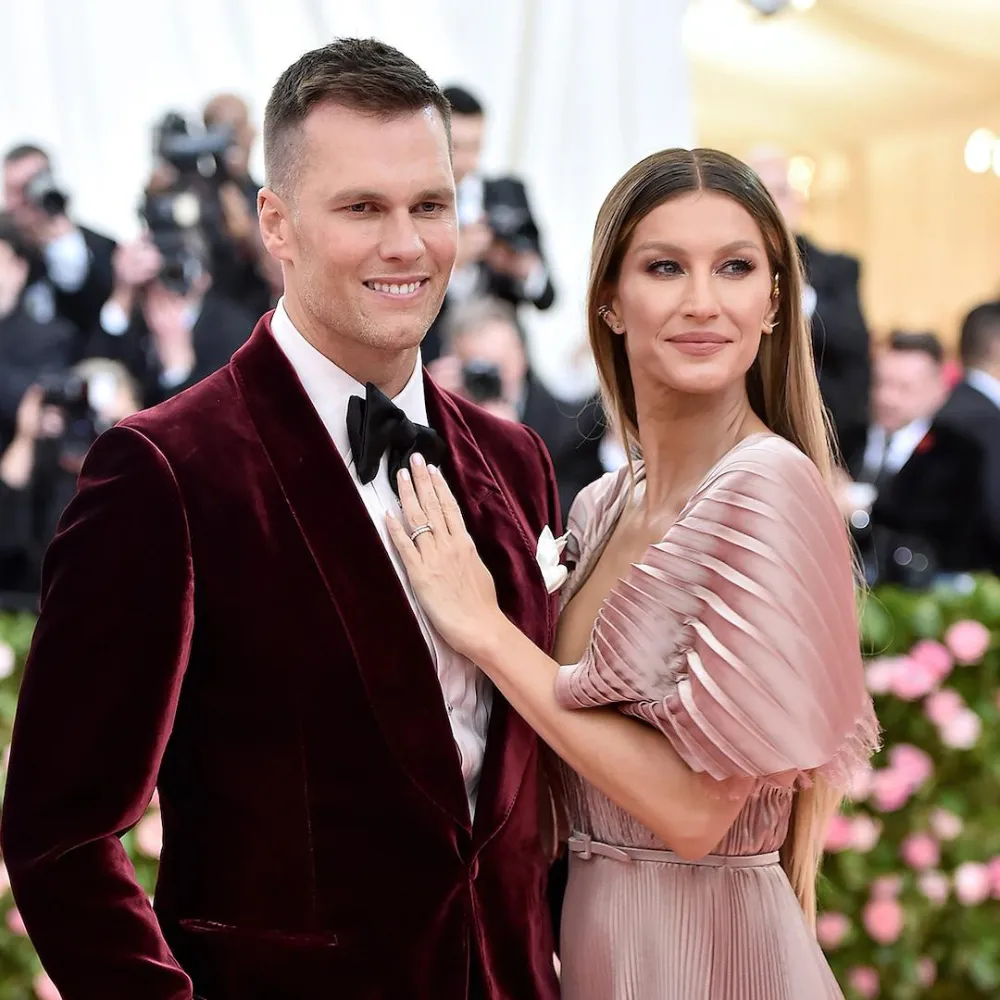 Brady has assured fans, "We arrived at this decision amicably and with gratitude for the time we spent together. We will continue co-parenting to give our children the love, care, and attention they greatly deserve."
Great Parenting
Overall, Tom Brady has proven himself to be a great dad, not only to his son Jack but also to his two other children. He makes it a point to take time to spend with them, support their interests, and be an overwhelmingly important figure in their lives.
ADVERTISEMENT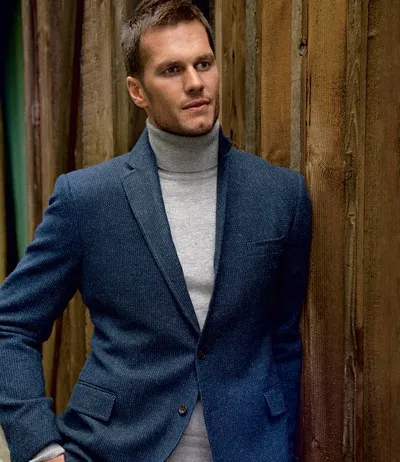 We cannot wait to see where his children go in life with the guidance of their families. Growing up in a household full of love and support is all they need to be as successful as their parents have been. We can't wait to see what happens next with the Brady family!
Bill Cosby's Children: The Troubles and Tragedy of a Famous Family
By Francesca Vega – 12/20/21
The Bill Cosby story caused rifts and arguments, and inspired anger from both sides. In the middle of all this was the actor's children, dealing with the fallout of their famous father's actions.
Bill Cosby and Camille Hanks
Bill Cosby and Camille Hanks met in the summer of 1963 when they were set up on a blind date at a bowling alley. At the time, Cosby was a 25-year-old comedian who was performing shows at a small club in the Georgetown neighborhood. Hanks was 18 years old and studying psychology at the University of Maryland.
ADVERTISEMENT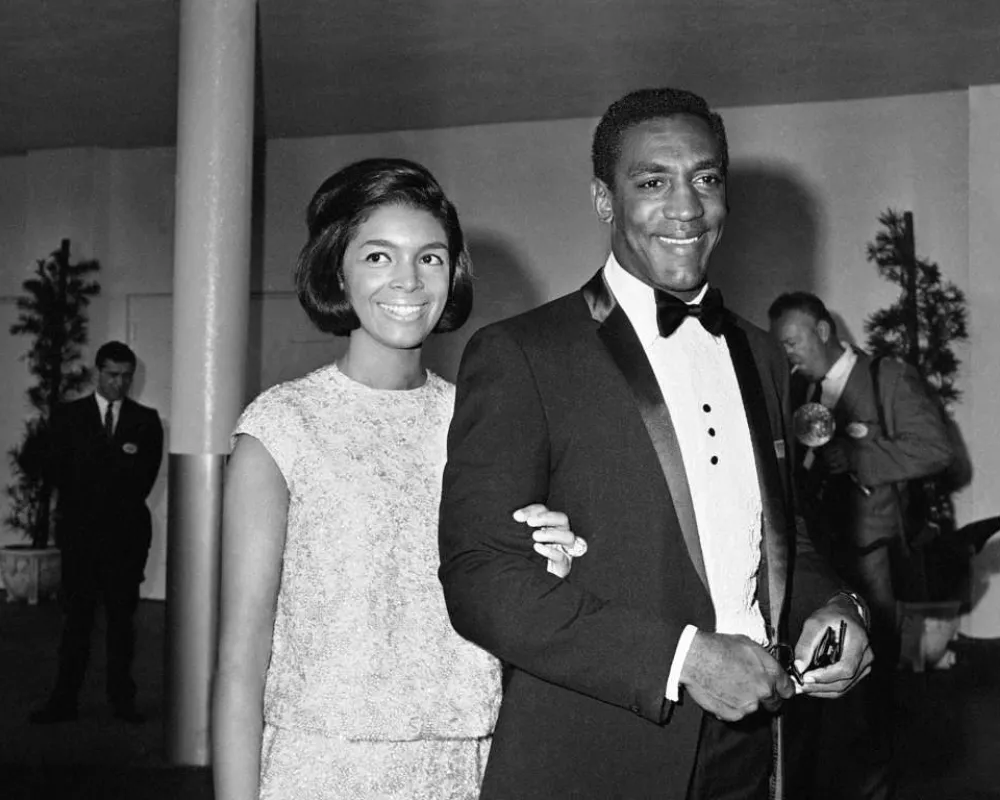 'Till Death Do Us Part
A year after they began dating, Camille dropped out of university, and her parents reluctantly gave their blessing to their 19-year-old daughter's marriage. She and Cosby tied the knot in Maryland in 1964, the same year that his debut comedy album was released.
ADVERTISEMENT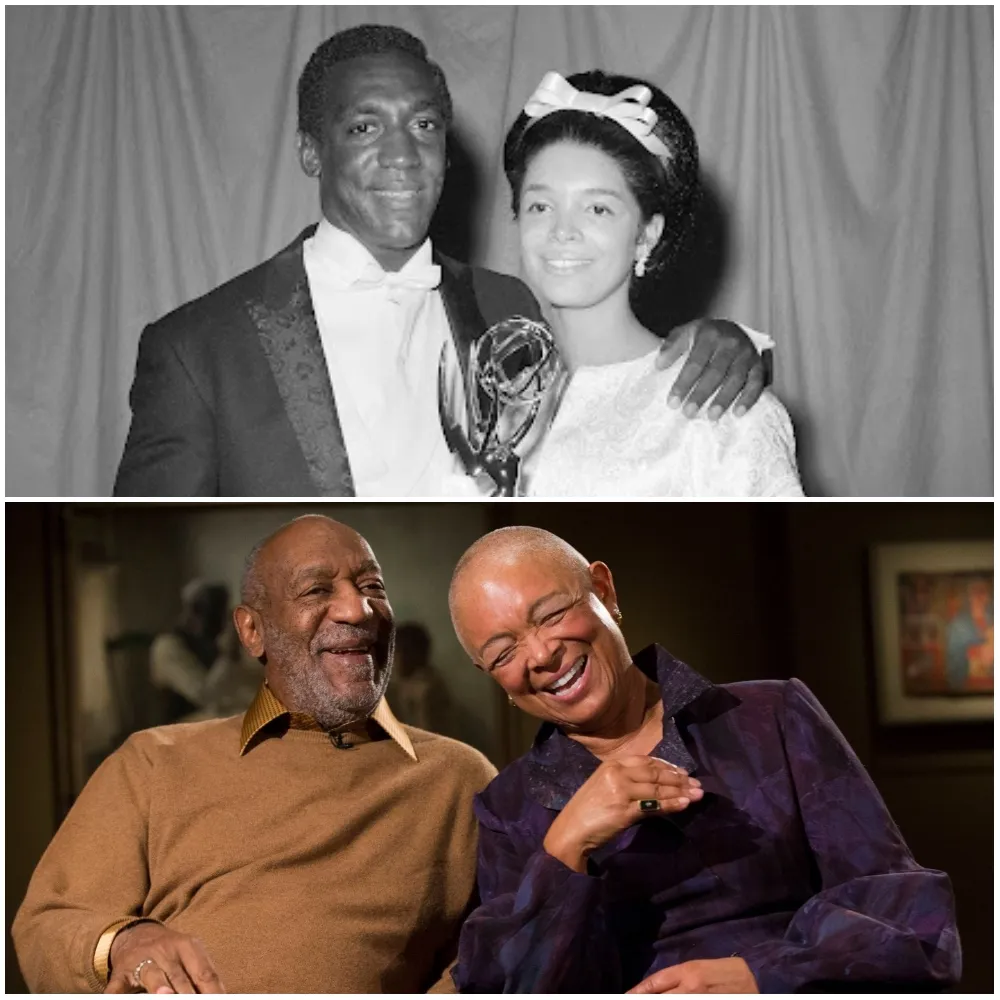 While Camille has generally avoided public life, she has worked as her husband's manager. As well as this, Camille is an academic and writer, with a Master's and a Ph.D.
The Five Cosby Children
When Camille and Bill Cosby got together, they started having kids right away. In total, the couple had five children, all with names beginning in the letter 'E,' for "excellence."
ADVERTISEMENT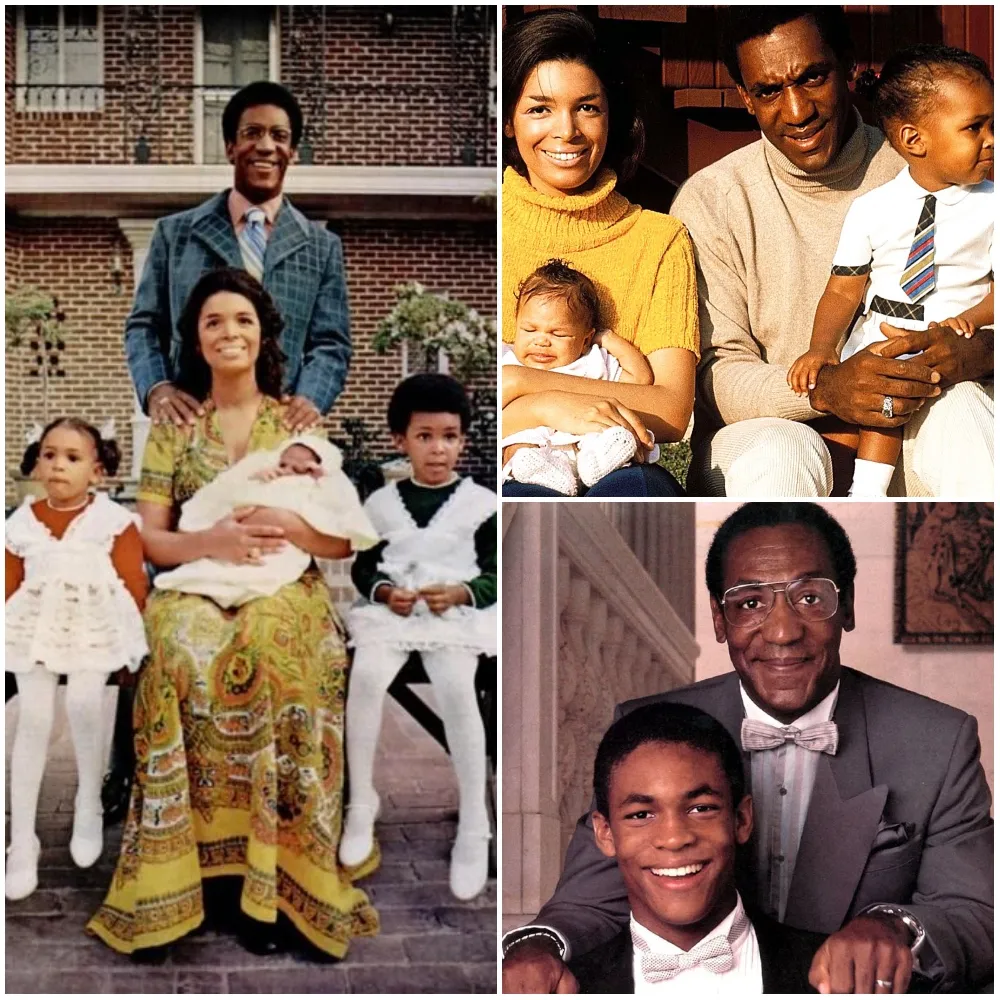 In 1965, the couple welcomed eldest daughter Erika; the following year daughter Erinn arrived; in 1969 they had their only son Ennis; in 1973 daughter Ensa was born, and finally, daughter Evin arrived in 1976. Camille and the Cosby kids would end up as the inspiration for Bill Cosby's most successful piece of work.
Traveling a Lot
Aside from raising his family with wife Camille, Bill worked tirelessly to make a name for himself. He began to see his hard work pay off when his career skyrocketed during the mid and late-1960s.
ADVERTISEMENT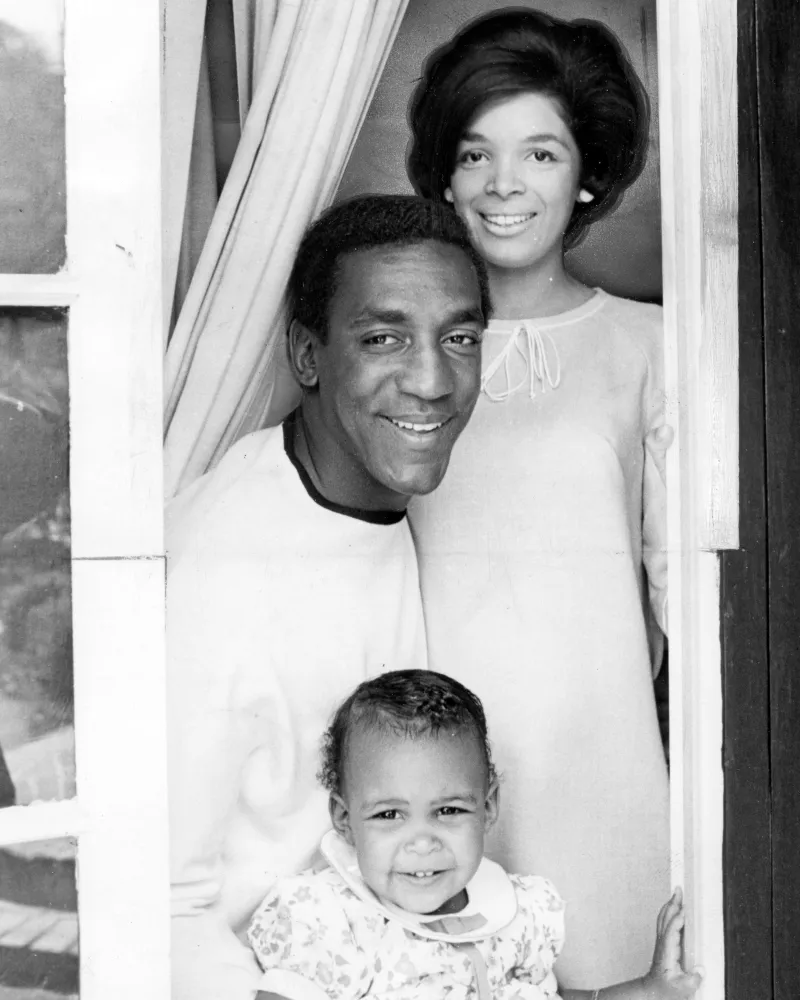 As a result, Cosby's wife and kids made family trips and moved around so they could be closer to the star. According to Evin, her father "always wanted us to be close, to be a part of his whole life, at home and onstage."
"I Loved My Childhood"
Evin, the youngest of the five Cosby children, loved her childhood. In an extensive letter provided to The Hollywood Reporter, the now 44-year-old discusses how loved her father made her feel throughout her adolescence.
ADVERTISEMENT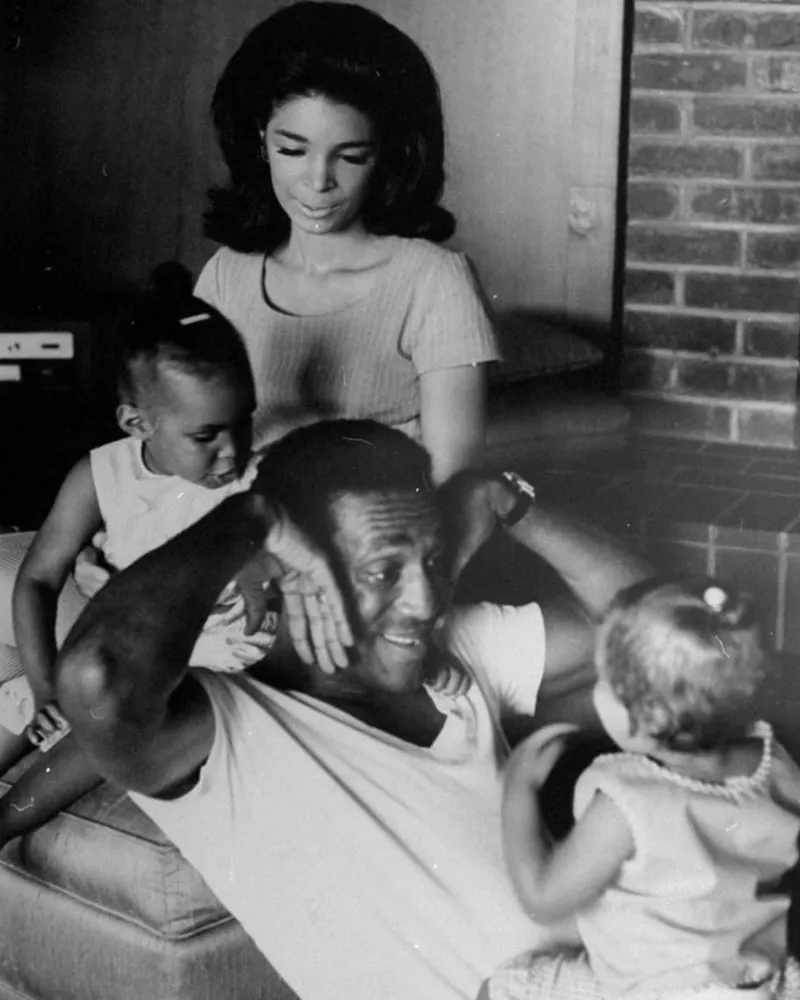 Bill and Camille exposed Evin and her siblings to all types of people from all walks of life. They also raised their kids to be ambitious and instilled them with certain values. In Evin's own words, "he [Bill] raised me to go to college, start my own business, and be my own woman."
Bill Cosby's Early Life
William Henry Cosby Jr. was born in 1937, and was one of four brothers. His mom, Anna, was a maid, while his dad William Sr. was in the US Navy.
ADVERTISEMENT
At school, Bill Cosby was class president and captain of the baseball and track and field teams. He was a joker at this early stage of life, calling himself the class clown.
Finding a Career in Comedy
Like his dad, Bill Cosby enlisted in the US Navy and worked as a hospital corpsman in various locations. After that, he landed a track and field scholarship to Temple University, where he studied physical education.
ADVERTISEMENT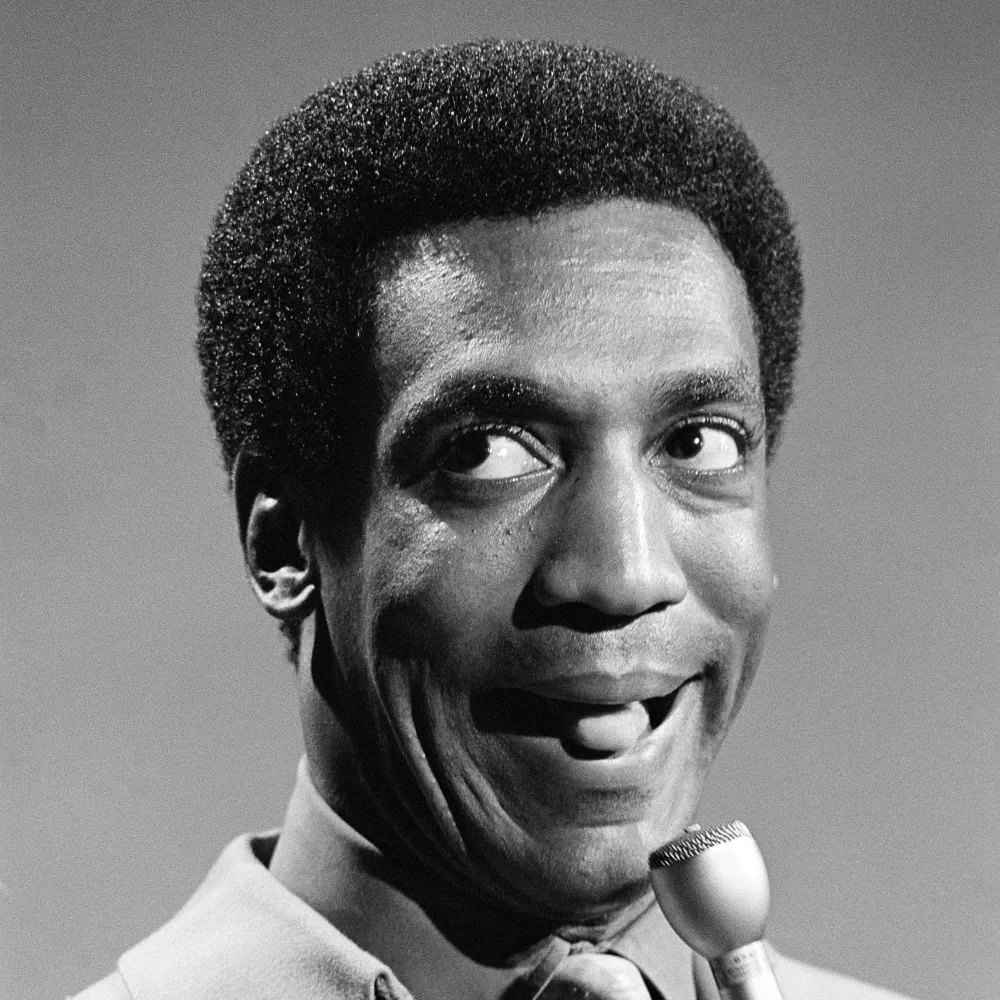 Apparently, while working in a Philadelphia club during college, Bill Cosby got bigger tips by making his customers laugh. From there, he started performing on stage, and soon, he would leave college altogether to start a career in comedy.
Bill Cosby Is a Very Funny Fellow…Right!
After a string of stand-up gigs, Bill Cosby landed a recording contract in 1964. His first comedy album was named Bill Cosby Is a Very Funny Fellow…Right! At this time, lots of comedians were using the increasing freedom of the '60s to explore controversial topics. However, Cosby talked about his childhood.
ADVERTISEMENT
Significantly, for a black comedian in this period, Bill Cosby didn't talk about race in his routines. He often had to explain or defend this choice, and felt that he was showing the similarities across human experiences.
Making History on TV
In 1965, Bill was cast in the adventure series, I Spy, which was the first weekly drama series with an African-American in a starring role. Because of overt racism in this era, four stations declined the show.
ADVERTISEMENT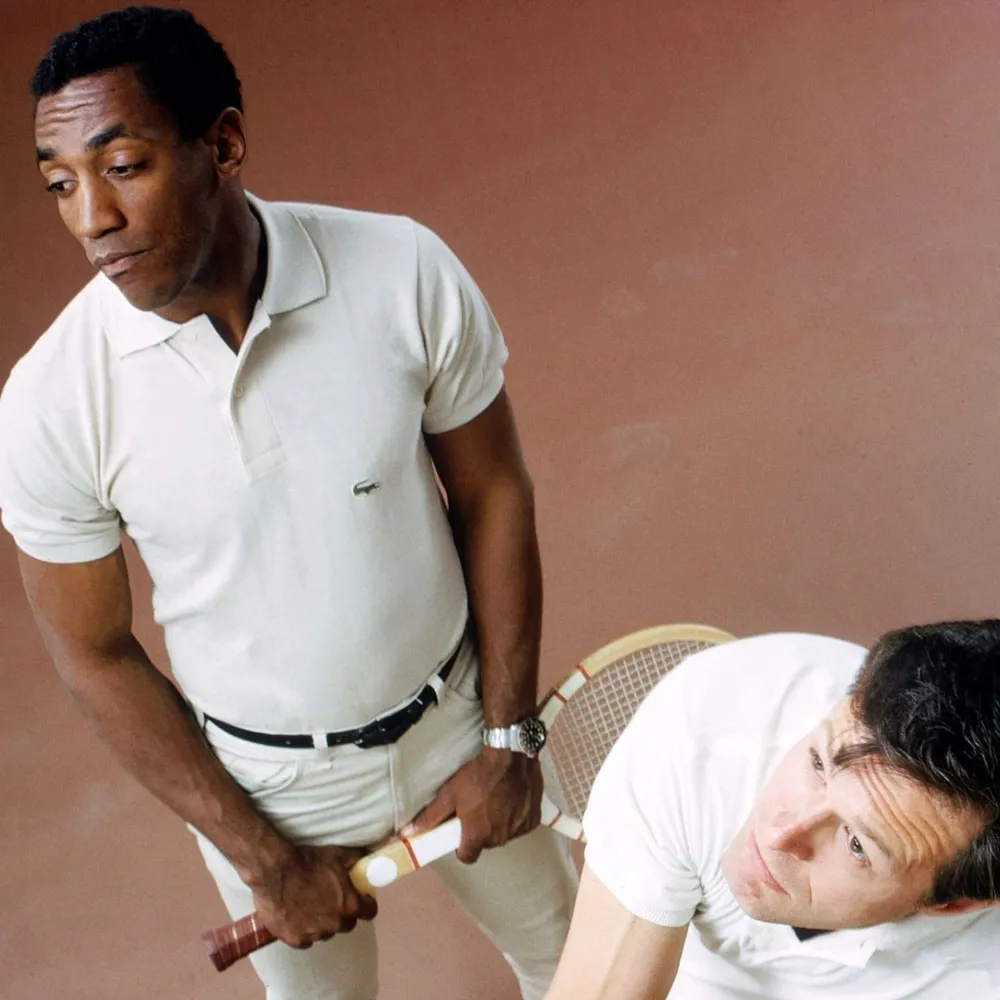 However, it became a ratings hit, and Cosby won three consecutive Emmys for Outstanding Lead Actor. As he accepted his third Emmy, Cosby said, "Let the message be known to bigots and racists that they don't count!"
The Cosby Show
Of course, we can't talk about Bill Cosby without talking about his biggest TV success — The Cosby Show. The series debuted in 1984, and featured the comic as the father of an upper-class African-American family in Brooklyn, New York City.
ADVERTISEMENT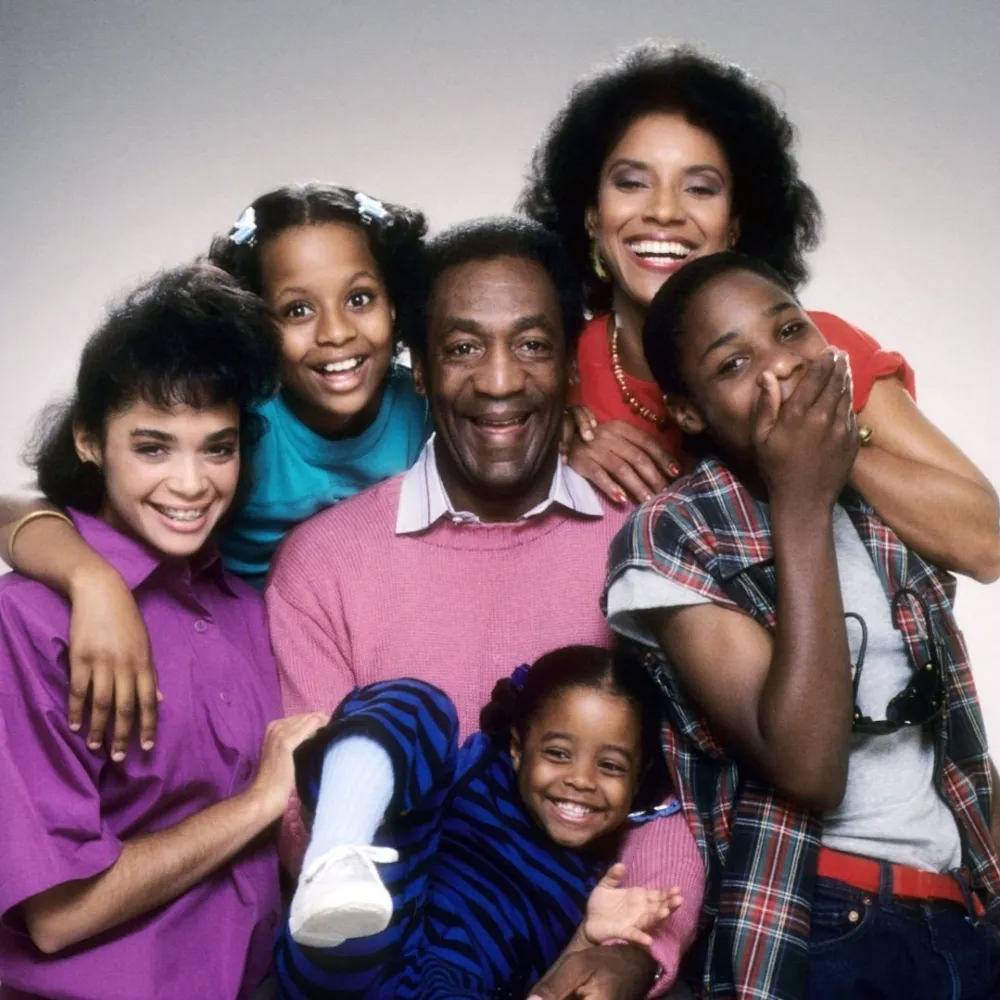 Bill Cosby was also a co-producer on the show, and often suggested plot ideas based on his own family. The show's characters were based on his kids and wife, with Clair and Cliff Huxtable as college-educated African-Americans.
Bill Cosby – America's Dad
Because of the immense success of The Cosby Show, Bill Cosby came to be seen and known as "America's Dad." Cosby had grown up in Philadelphia public housing, found success despite racism in the entertainment industry, and was now earning a fortune as a sitcom star.
ADVERTISEMENT
Plus, because Cosby stuck to family humor and clean comedy, his work was considered by some as positive for the black community. In his role as Cliff Huxtable, Cosby was a playful, dedicated father with an eccentric sense of humor.
The Autumn Jackson Case
Despite Bill Cosby's warm on-screen persona, in reality, the actor was a womanizer (and much worse). Bill Cosby cheated on wife Camille numerous times across decades, and has admitted to paying hush money so his wife wouldn't find out.
ADVERTISEMENT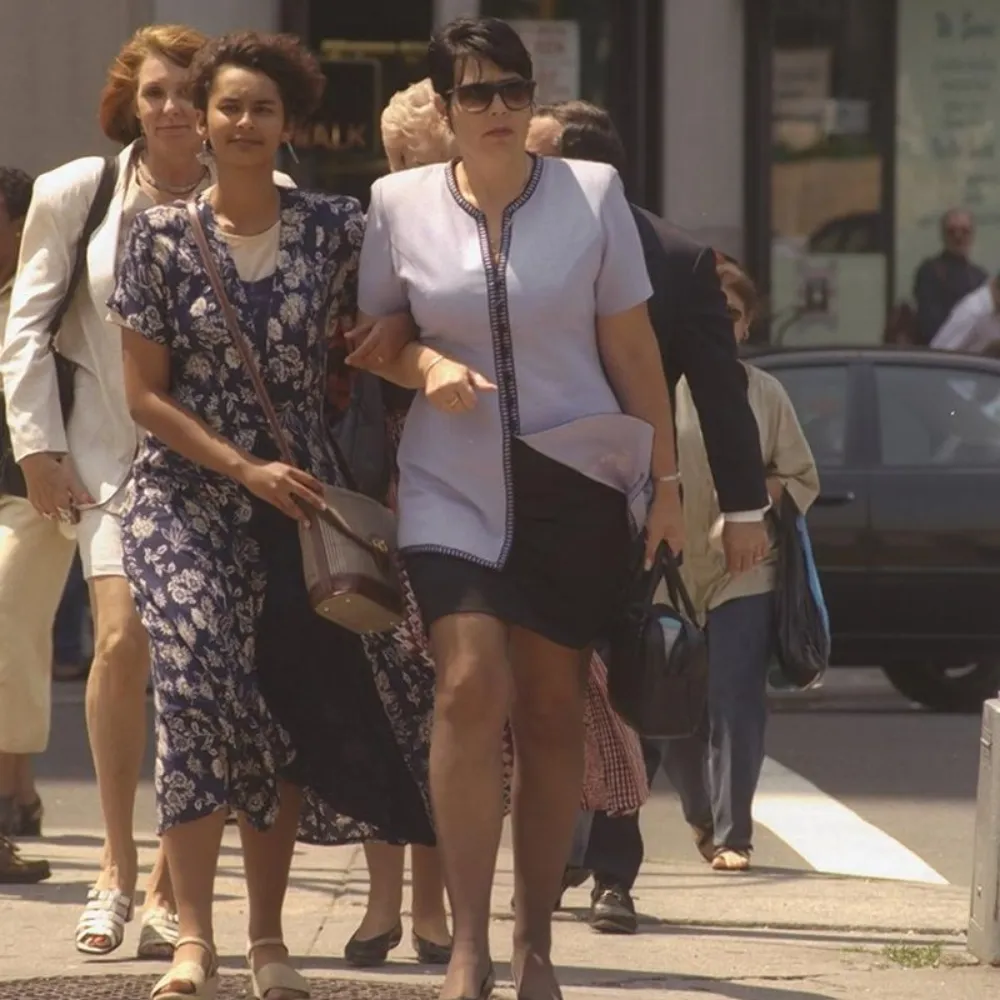 In 1997, a woman named Autumn Jackson stepped forward claiming to be Cosby's daughter. Bill Cosby admitted to having an affair with Jackson's mother, Shawn Thompson Upshaw, in the '70s — though she claimed that the star was with her against her consent.
Extortion and Secret Funds
Apparently, Bill Cosby paid over $100,000 to Shawn Thompson Upshaw over 20 years. This money paid for Autumn Jackson's car and college, and the comedian even spoke with her on the phone saying she needed to maintain a B average.
ADVERTISEMENT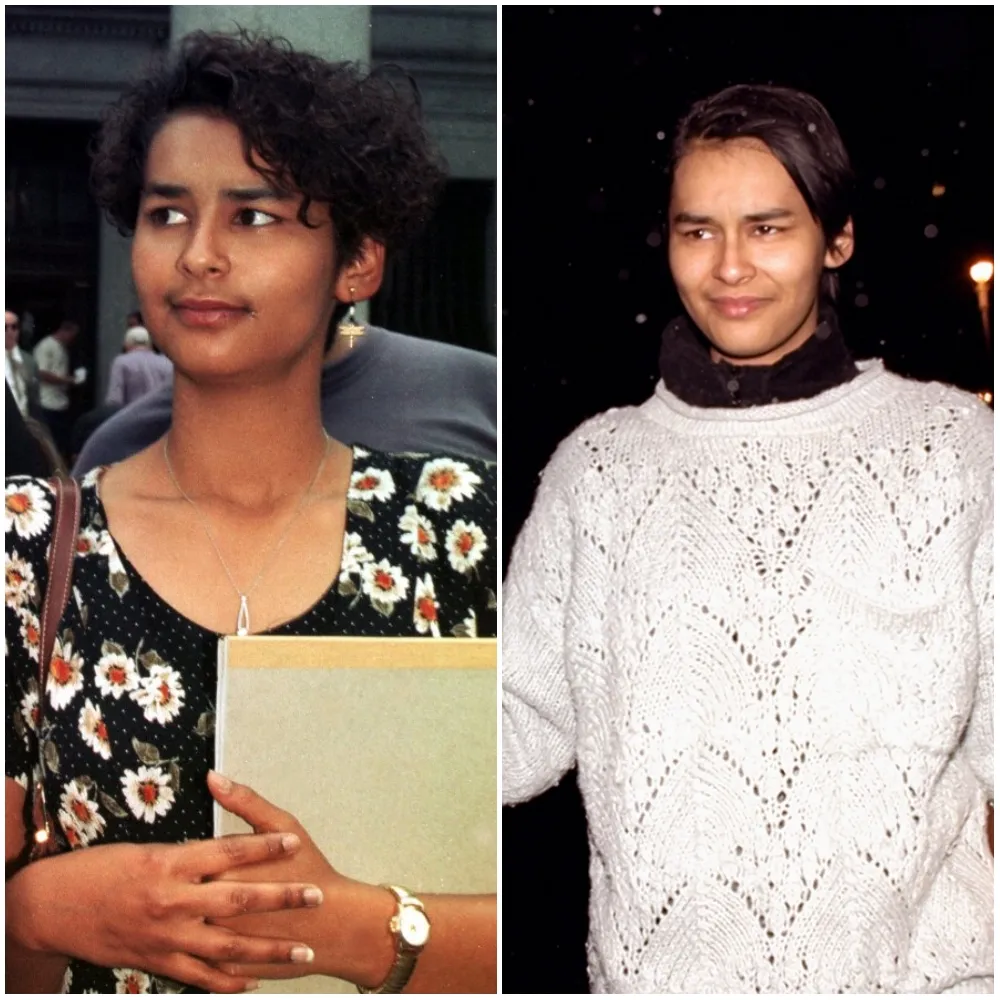 The star said that Camille Cosby was aware of the situation, but they didn't want the media to find out. Unfortunately, Autumn Jackson threatened to go to the tabloids unless Cosby gave her $40 million. This attempt only ended up harming her.
Bill Cosby vs. Autumn Jackson
Because Autumn Jackson threatened to harm someone else's reputation for money, she was found guilty of extortion. For this crime, she was sentenced to 26 months in prison. Interestingly, if Jackson had done what she did through a lawyer, she likely would have reached a settlement with her famous father.
ADVERTISEMENT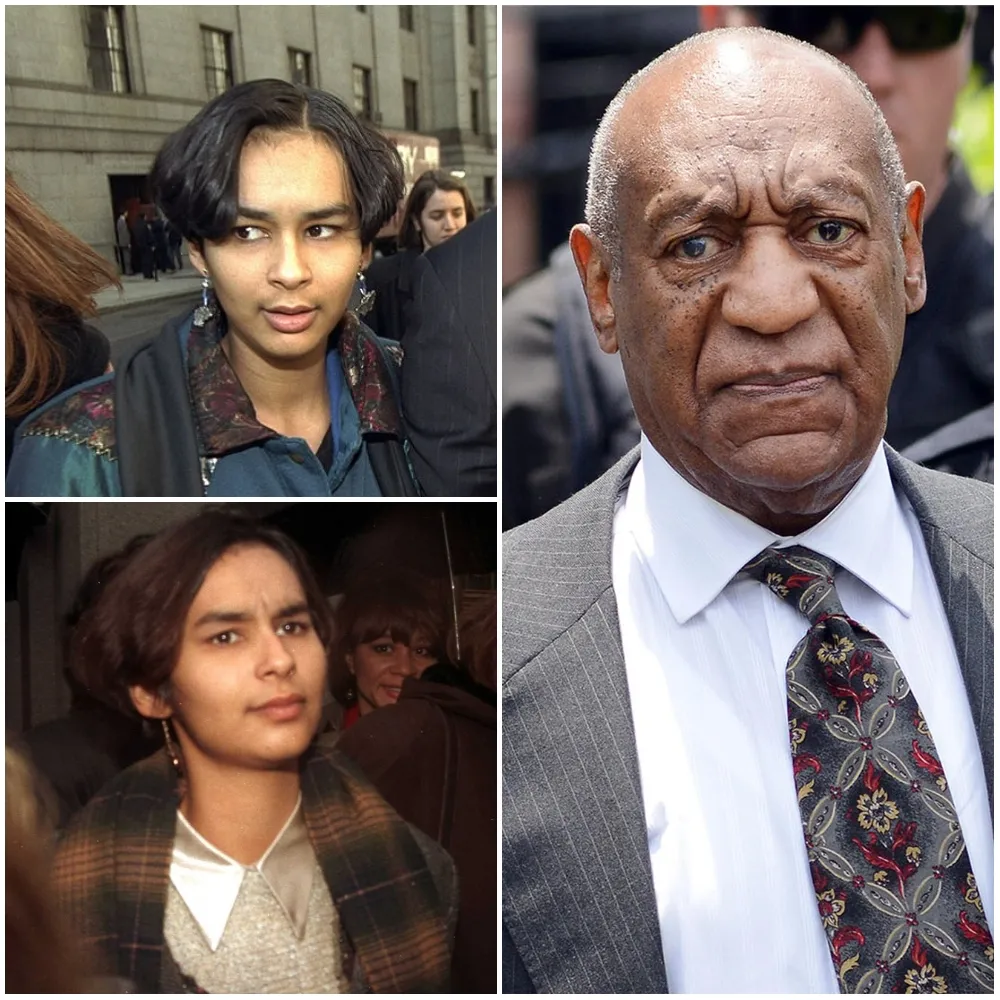 Tragically, when Jackson started her prison sentence, she was six months pregnant with twins. Thankfully, the sentence was overturned after 14 months. To this day, Jackson hasn't had a DNA test with Cosby.
The Case of Ennis Cosby
Ennis Cosby, Bill and Camille's only son, was the inspiration for Theo Huxtable. Indeed, Ennis' dyslexia inspired Theo's plot on the show, including his father's guilt for not recognizing his son's disability. Eventually, Ennis studied towards a PhD in education for children with learning disabilities.
ADVERTISEMENT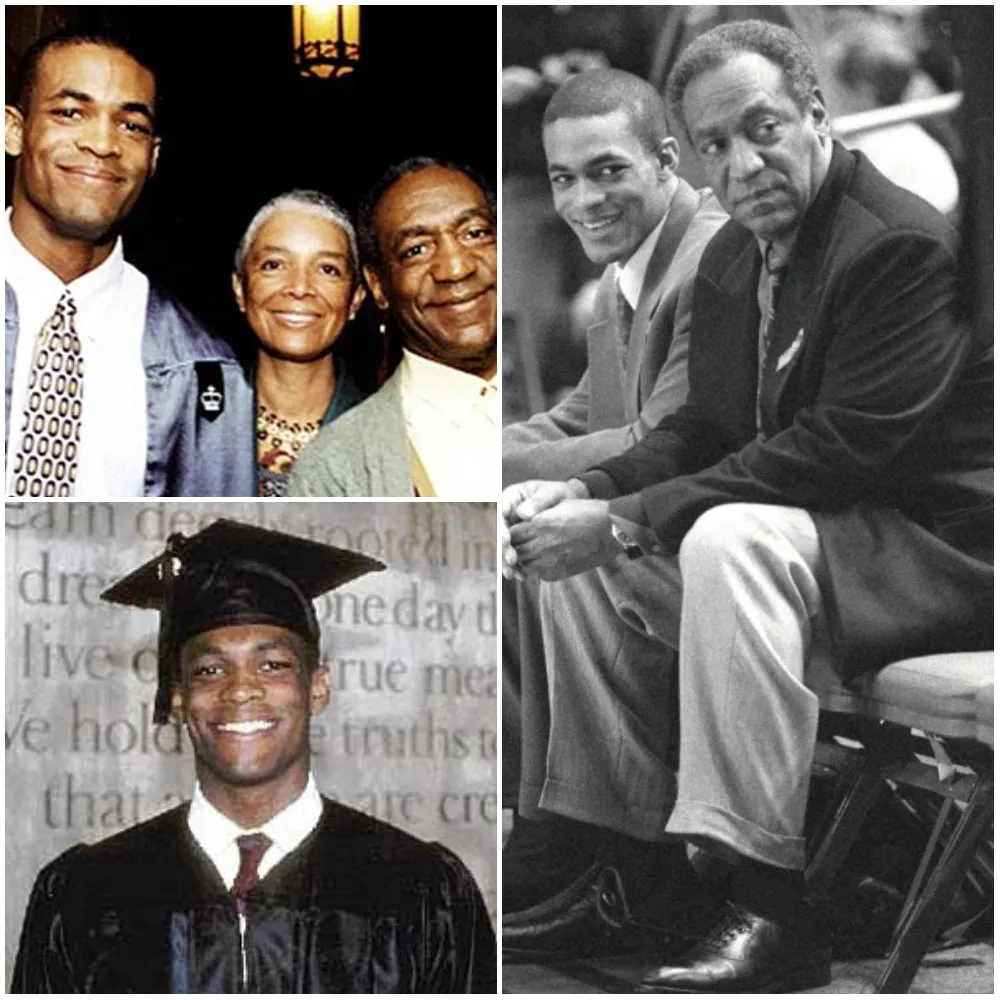 Tragically, Ennis Cosby was murdered at only 27 years old while changing a tire in LA in 1997. 18-year-old Mikhail Markhasev shot him in the head, and was sentenced to life in prison.
The Aftermath of Ennis' Murder
Ennis Cosby's death was a nightmare for both of his parents. Camille wrote an open letter about racism in the USA, though at this time, this wasn't received well. Camille was even accused of worsening race relations.
ADVERTISEMENT
The media coverage of the tragedy was insensitive and arguably racist. CNN showed aerial footage of Ennis' body on the road, including closeups. At the time, Bill Cosby said of his son, "He was my hero." Ennis was buried in a private ceremony to avoid the media.
Cosby's Comments on the Black Community
As we've seen already, Bill Cosby occupied a strange place within the black community. On the one hand, he was an extremely successful actor, comic, and producer that broke barriers for African-Americans in the entertainment business.
ADVERTISEMENT
On the other hand, Bill Cosby often offered his opinions on race relations in the US. The star often blamed issues within African-American communities on parenting, and made other moralizing comments, like, "You've got to stop beating up your women because you can't find a job."
Camille Cosby's Reaction
Bill Cosby wasn't tried for all of his crimes, but one did make it to court. Throughout this process, the star's wife Camille stood by her husband. She said, "The man I met, and fell in love with, and whom I continue to love, is the man you all knew through his work."
ADVERTISEMENT
In a deposition, when asked whether her husband had cheated on her, Camille invoked spousal privilege and wouldn't respond. She has also suggested that the accusations are racially motivated.
Camille Cosby at the Criminal Trials
During Bill Cosby's multiple criminal trials, wife Camille Cosby only appeared once. The couple's surviving children did not appear. Despite not being very visible during the trials, Camille did work behind the scenes and filed an ethics complaint against one of the trial judges.
ADVERTISEMENT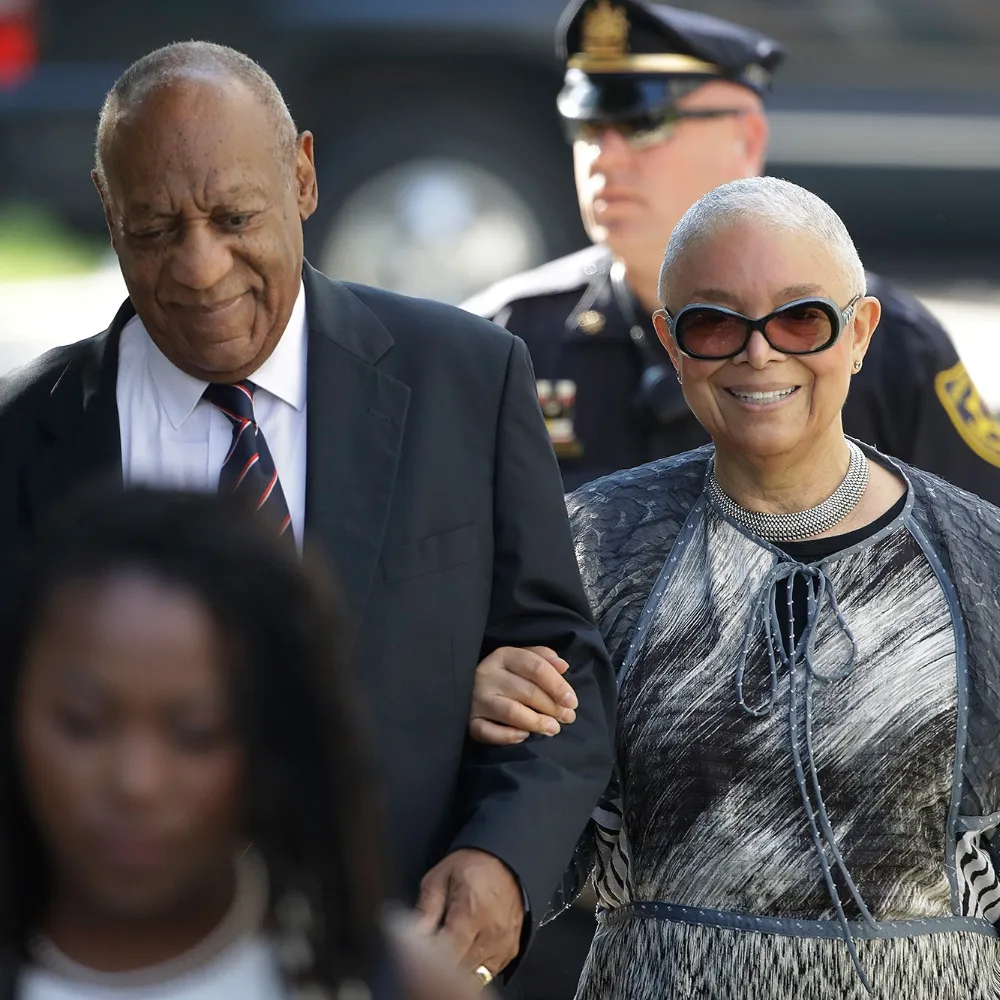 Cosby's wife has consistently defended her husband, and compared his case with that of murdered teen Emmett Till. Onlookers have commented on Camille's devotion to her husband despite his apparent crimes. Many have criticized her.
It Was There All Along
After the shocking allegations made against Bill Cosby, people started to rethink some of his earlier work. In a 1969 comedy album, a 1991 interview, and in a 1992 book, the comic talks at length about substance Spanish Fly, especially in terms of unknowingly giving it to women.
ADVERTISEMENT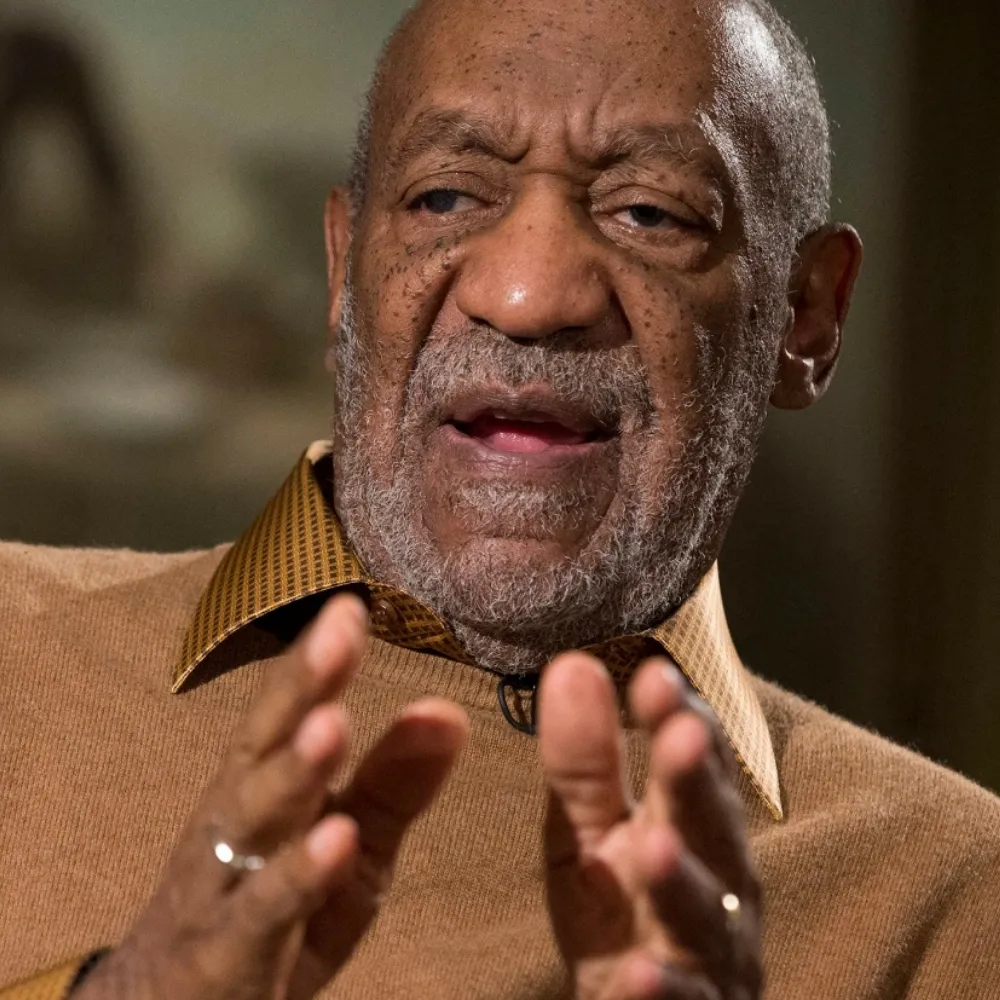 In 2014, a former manager at NBC revealed that Bill Cosby secretly sent money to various women for years. He also claimed that the actor brought aspiring models and actresses into his dressing room.
Cosby the So-Called "Political Prisoner"
Bill Cosby was imprisoned at the State Correctional Institution — Phoenix, in Pennsylvania. Even when he was sent to prison for his crimes, the fallen star wouldn't admit to any wrongdoing.
ADVERTISEMENT
The actor thought of himself as a "political prisoner," comparing his situation to that of civil rights hero Martin Luther King Jr. and anti-apartheid revolutionary Nelson Mandela. Apparently, the comic remarked, "They want to entrap me to say I'm remorseful, or to say I did something I didn't do."
Meeting Erika Cosby
Let's return to Bill Cosby's kids, and see how they're handling their father's massive fall from grace. Eldest daughter Erika Cosby was the inspiration for Sondra Huxtable Tibideaux on The Cosby Show. She got a degree from Wesleyan University, then another from the School of Visual Arts in New York City, and finally an MFA from Berkeley in 1991.
ADVERTISEMENT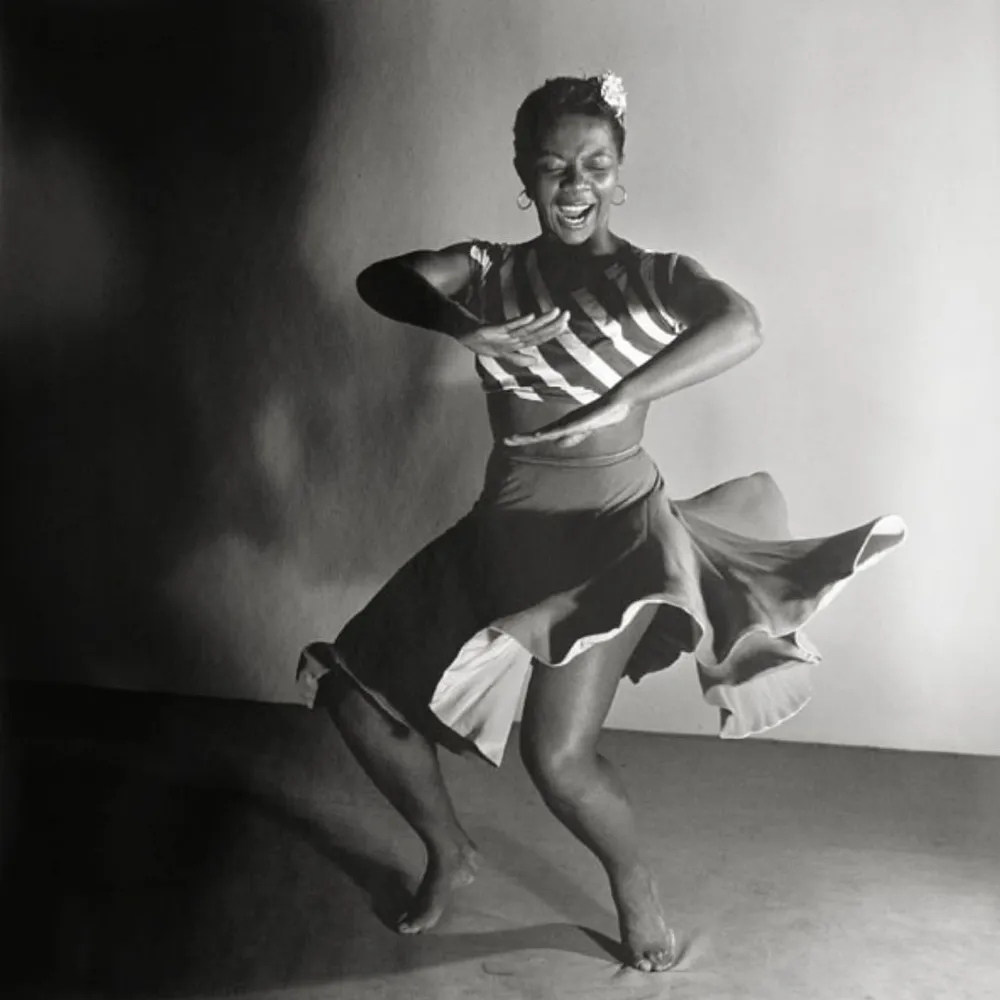 Erika Cosby is a successful painter and, like her mom, is interested in the effects of media images on African-American culture.
Friends of a Feather
Erika Cosby has contributed to her famous father's work in more ways than just providing inspiration. When Bill Cosby wrote a children's book to remember son Ennis in 2003, he asked his eldest daughter to illustrate it.
ADVERTISEMENT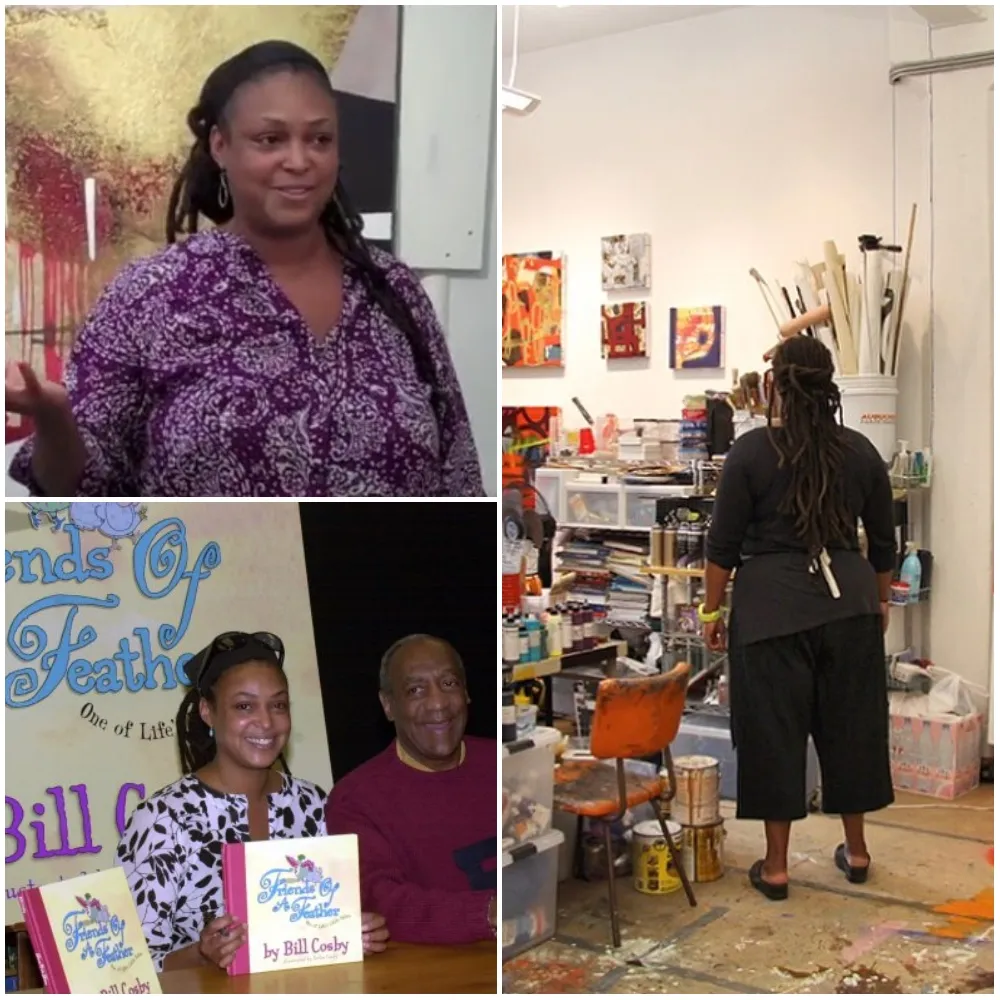 The book, Friends of a Feather: One of Life's Little Fables follows three rare birds, and teaches readers to embrace their uniqueness be themselves. Erika has also worked as an adjunct art professor for NYU's Steinhardt School since 2007. Her working name is Erika Ranee.
Erinn Cosby's Troubled Relationship With Bill
Bill and Camille's second child, Erinn, is also artistic, and known for her photography. Erinn hasn't always gotten along with her father, and they were actually estranged at one point. According to a biography of the comic, Erinn developed addiction issues as a teenager, and dropped out of Spelman College during her sophomore year.
ADVERTISEMENT
As a result, both Bill and Camille decided that their daughter "needed to learn to grow up the hard way." Erinn has since gotten clean, and works as a photographer.
"She Can't Come Here"
During their estrangement, Bill Cosby said of Erinn, "This particular daughter appears to be the only one who is really very selfish. She's never held down a job, never kept an apartment for more than six months. She never finishes anything. She uses her boyfriends. She wants the finer things but can't stand anybody's else's dirt, which is important."
ADVERTISEMENT
The daughter and father reconciled after the murder of Ennis. When Erinn was assaulted by boxer Mike Tyson, her father enlisted his lawyers to help.
Who Is Evin Cosby?
Youngest Cosby sibling Evin was the inspiration for Rudy Huxtable. Evin has said that she used to help Bill "pick out his clothes for his shows back in the day."
ADVERTISEMENT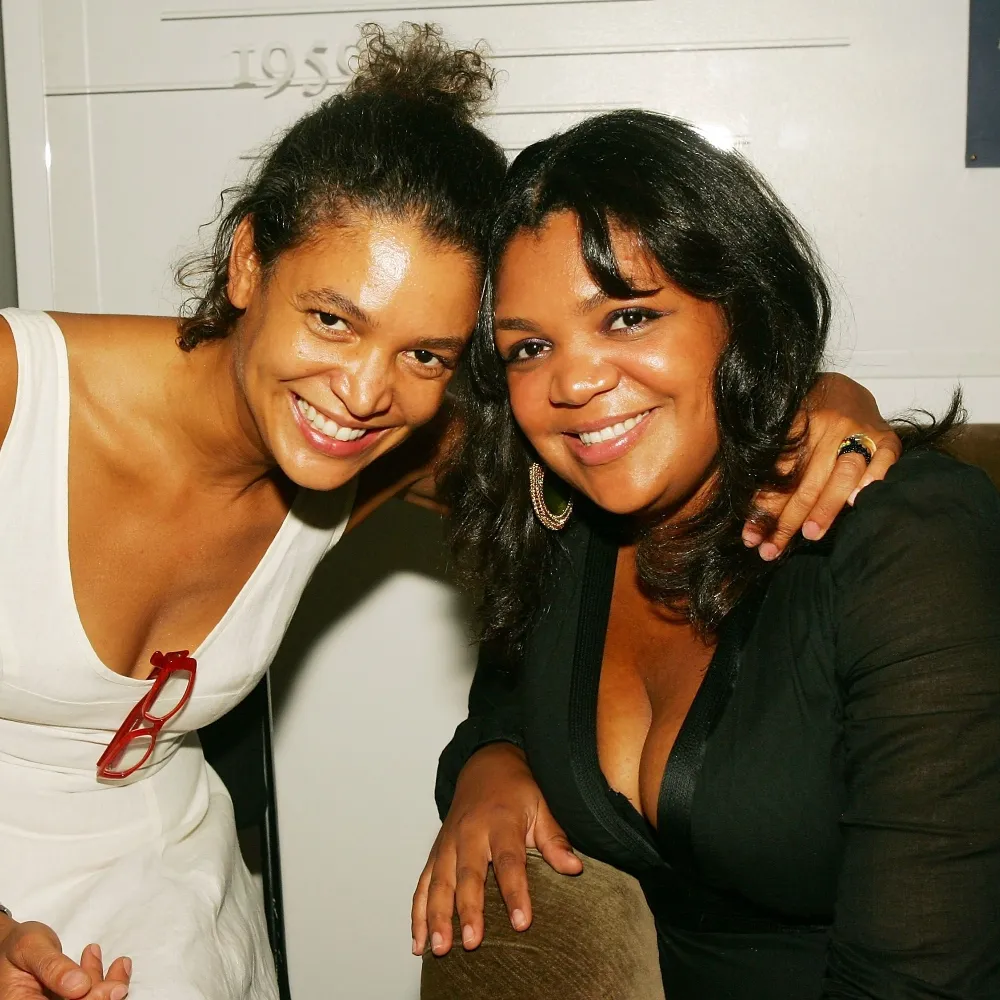 Evin Cosby studied at Spelman College before transferring to the Fashion Institute of Technology in New York. When her parents suggested opening her own business, she opened boutique PB & Caviar in Tribeca, NYC. Evin has said her father is "basically […] what you saw on The Cosby Show."
Evin Cosby's Defense of Her Father
Perhaps unsurprisingly then, Evin Cosby wrote an open letter defending her father in 2017. Like her mom has, Evin referred to the media's "public persecution" of her dad, saying it was cruel, and reiterating that he is not abusive or violent.
ADVERTISEMENT
Furthermore, Evin claimed that the accusations harmed her entire family, not just her father. She referred to, "The harsh and hurtful accusations that supposedly happened 40 or 50 years ago, before I was born, in another lifetime."
Evin Cosby's Comments on Race
Much like her father, Evin Cosby has made some controversial statements regarding race in the USA. In an interview, she described herself as an "African-American elite" and said, "I don't really have a connection to other people who didn't have my lifestyle."
ADVERTISEMENT
She said, "I also went to private schools — Bank Street elementary, so I was surrounded by people like me. Not so much African-American, but privileged." She has also said that false accusers should be imprisoned.
The Loss of Ensa Cosby
Tragically, two of Camille and Bill's five children passed away at a young age. Ensa Cosby, the couple's fourth child, passed away from kidney disease in 2018. Before she passed, Ensa was also supportive of her father, saying the accusations had "been one sided since the beginning."
ADVERTISEMENT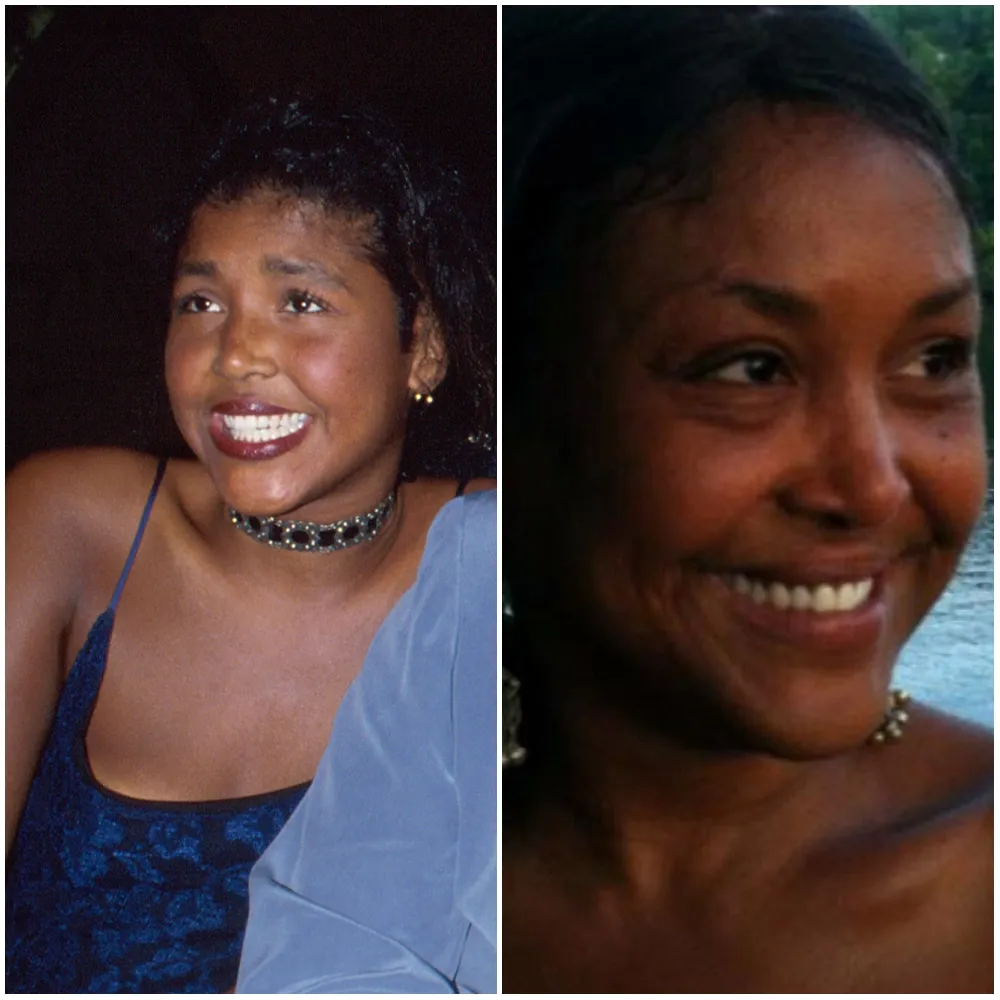 Along with her siblings and mom, Ensa also claimed that racism played a role in the scandal, saying, "My father has been publicly lynched in the media." She commented that his legacy had been destroyed without proof.
Bill Cosby Incarcerated
Reportedly, when Bill Cosby was imprisoned, he had inmates assigned to him to help him throughout the day. This was due to the celeb's old age, and the fact he has been legally blind since 2015.
ADVERTISEMENT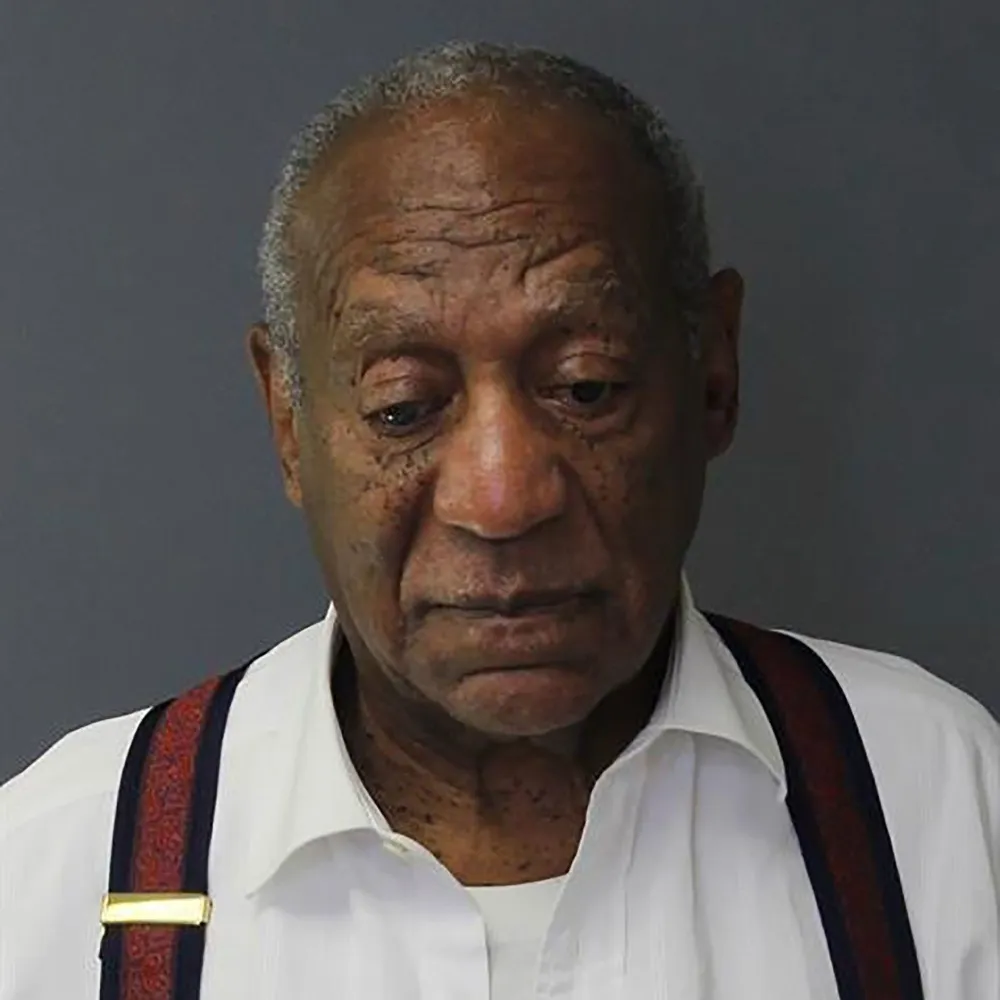 When the disgraced star was in jail — around 20 miles from his family home — he didn't want his wife or daughters to visit him. He was also denied parole because he wouldn't attend a program to rehabilitate his predatory behavior. In fact, Cosby said he would rather serve the whole sentence than participate.
Overturning Bill Cosby's Conviction
Shockingly, Bill Cosby was released from prison in 2021, when his conviction was overturned by the Supreme Court. This is due to a technical detail relating to the initial 2005 case against the star. In this case, prosecutor Bruce Castor assured Cosby that if he gave a deposition, he wouldn't be prosecuted.
ADVERTISEMENT
Bill Cosby was released after the court decided he didn't receive due process. Because of this decision, Bill Cosby can't be prosecuted for these same charges again.
Reactions to the Judgement
Of course, Bill Cosby's release from prison was huge news, and prompted major reactions on all sides. The actor's former TV wife on The Cosby Show, Phylicia Rashad, tweeted, "FINALLY!!!! A terrible wrong is being righted — a miscarriage of justice is corrected!"